In 1983, I was lucky enough to sit in the "DJ ROOM" at 94.7 KMET. That was then…..
A couple weeks prior to Sunday January 22, 2011. I once again sat in a DJ/ROOM but this time was to be a GUEST DJ at 100.3 The Sound FM for their one hour segment of "Your Turn".
After submitting my 10 songs of choice through the stations website, it was an email sent by programmer Eric Holmes that informed me I was picked and I would indeed be getting my turn to play make believe DJ. I arrived at the station on January 5, 2011 for the noon taping. The entire station staff was as above and beyond nice as nice can be. They took me on a tour of the station, introducing me to many different staff members as we walked through the halls. They took me into the actual DJ booth as DJ Andy Chanley was on the air and showed me the control panel and where it all happens. We then began to record.
WHAT YOU HAVE AT THE BOTTOM OF THIS PAGE IS THE COMPLETED BROADCAST.
I must thank EVERYONE at 100.3 The Sound. Especially the Program Director Dave Beasing, Bill LaTour, Eric Holmes, Andy Chanley and the entire staff for such kindness, generosity and for simply making me feel like someone very special. I had a complete BLAST!!!!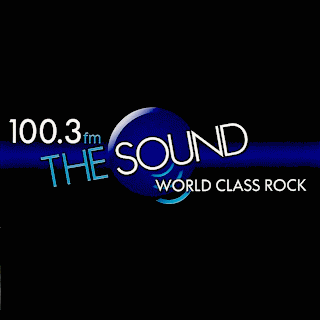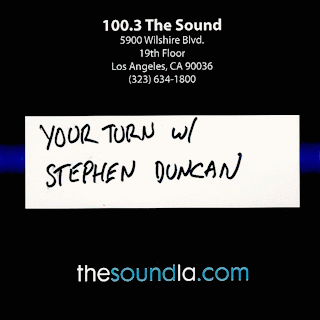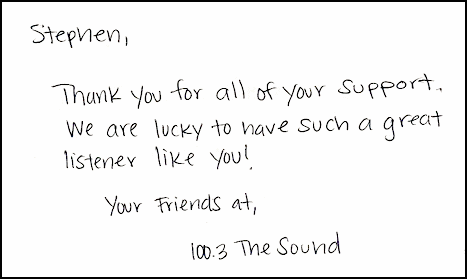 Stephen Duncan on the radio!
Click on the images below to enlarge