I am highly embarrassed to admit the following, however
I have never seen Meatloaf in concert, ever.
The only time I ever met this very talented and beautiful man is on May 3, 2019 in Dallas at: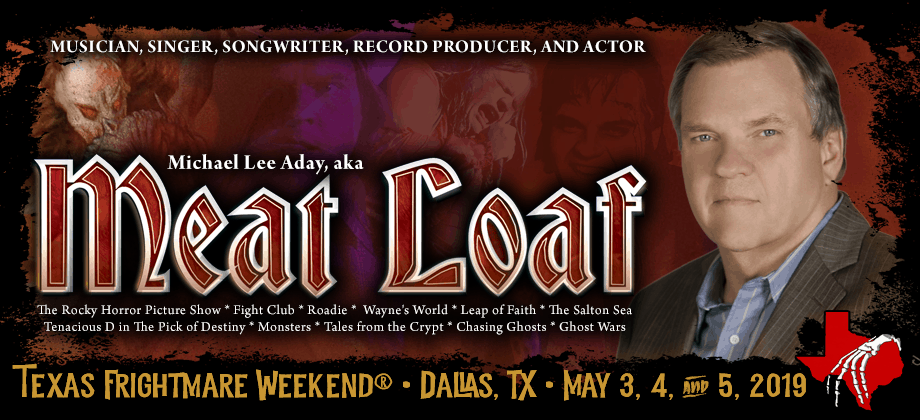 ALL AUTOGRAPHS on this page, including a very special one at the very bottom, were signed in person
on May 3, 2019, in Dallas, Texas, at the Texas Frightmare Weekend.
(click on any album to enlarge it)
The above albums were all signed by Meat Loaf
  in Dallas on May 3, 2019.
After signing in and registering at this convention, I made my way to the autograph line of Meatloaf along with my items, eager to finally meet this man that I was first introduced to on the radio in and from The Rocky Horror Picture Show, both during the mid 1970's.

As expected, the man had a rather large line of about 90+ people ahead of me, and continued to grow throughout the night. Though there were no photos to be taken from the line (though I and others were "sneaking" a few) there was a helper there to take a multiple of photos with each fans camera as they sat at the table with Meatloaf, getting for a price of $60.00 each, their items signed.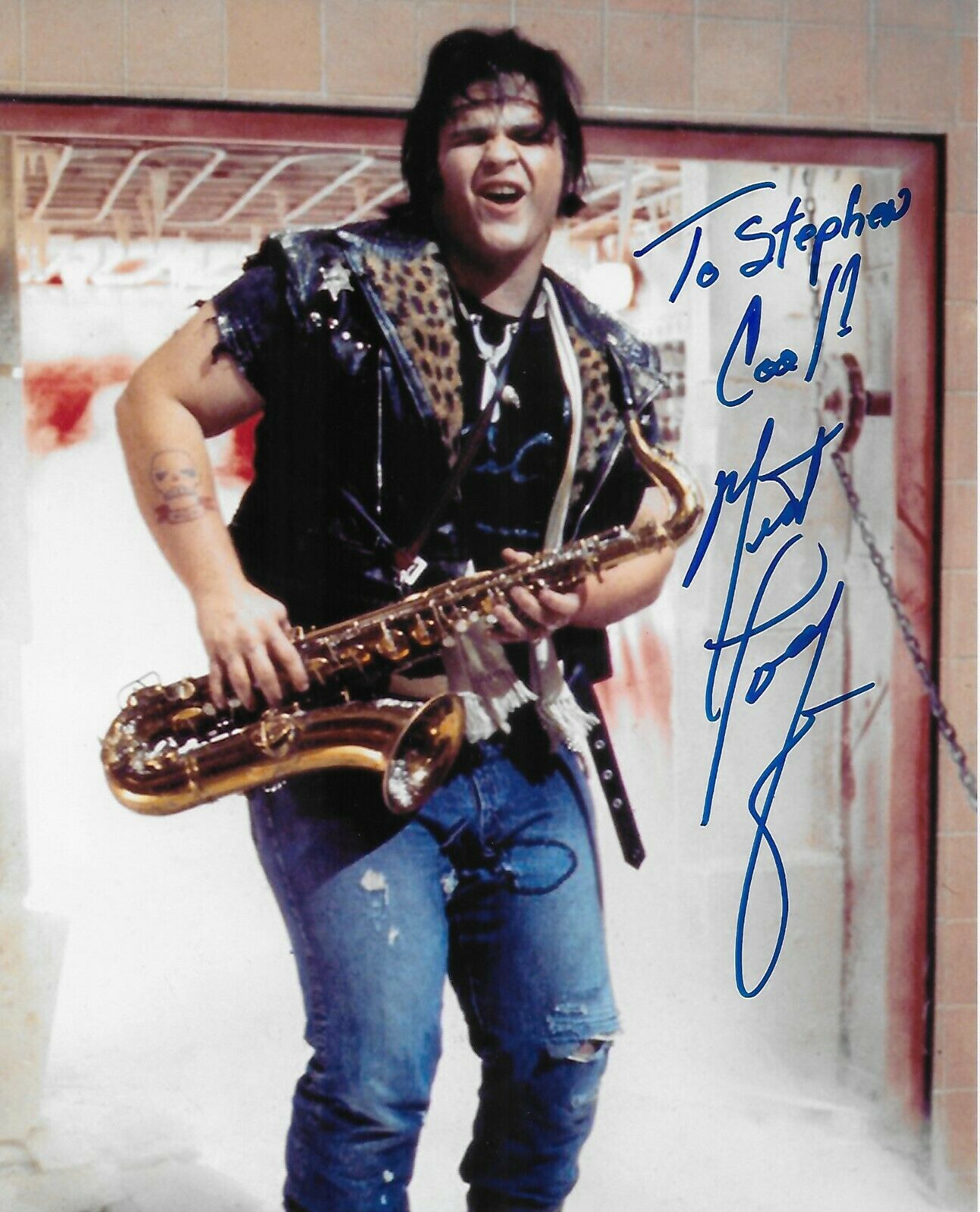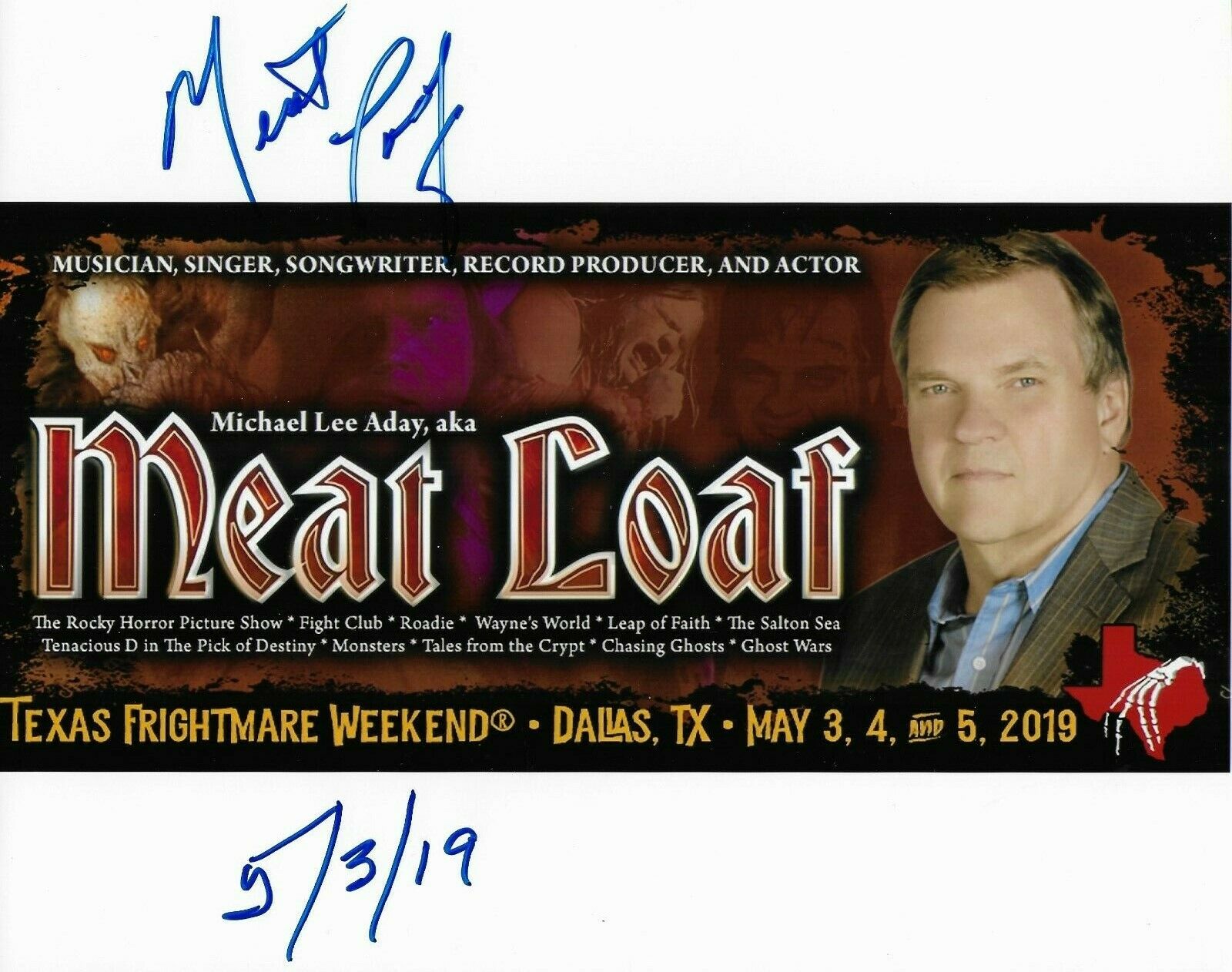 The above two photos were obtain at the same Meet & Greet convention as were the albums.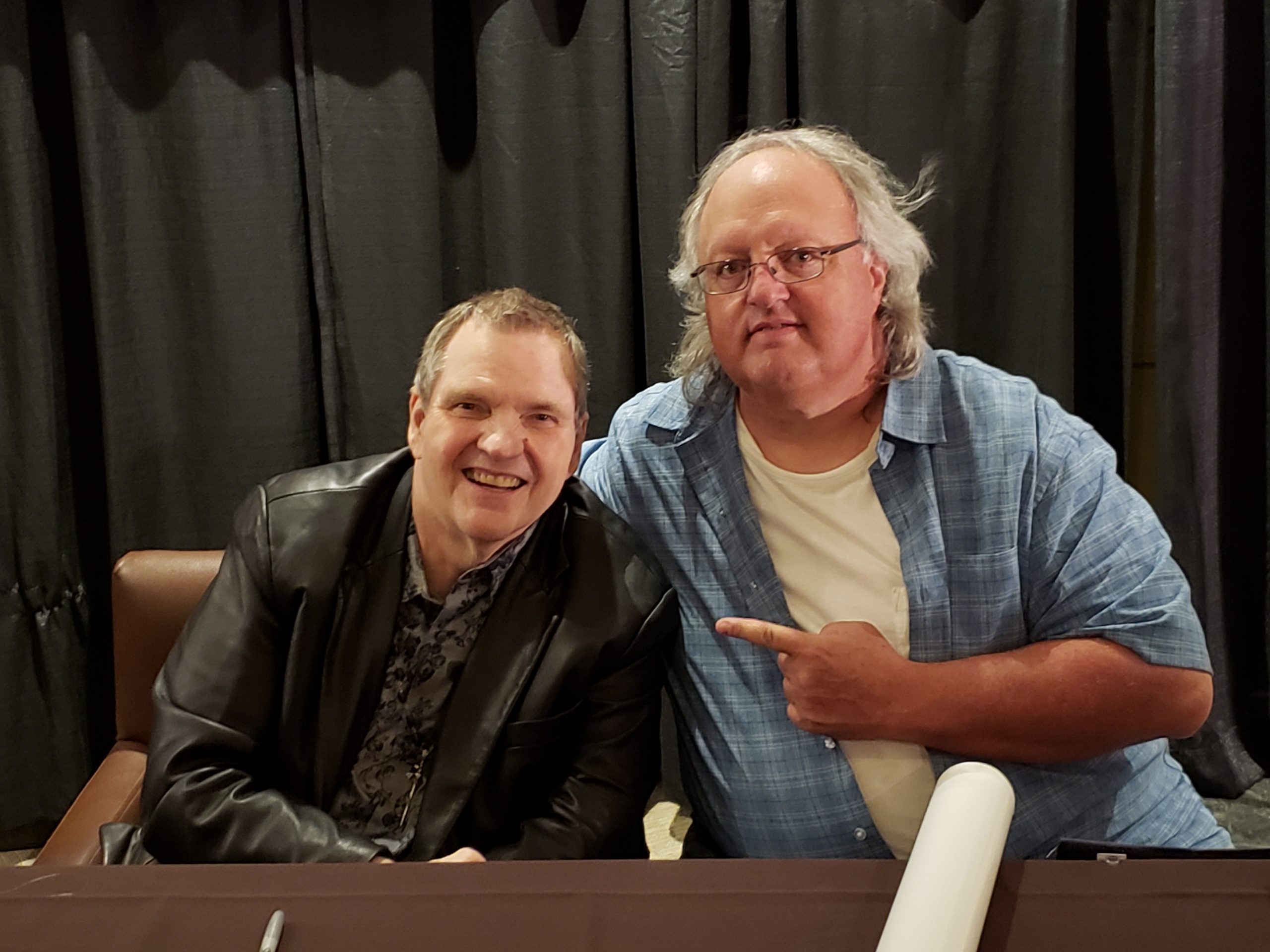 Hanging with Meatloaf in Dallas, Texas (and getting a few items signed).
___________________________________________________________________________________________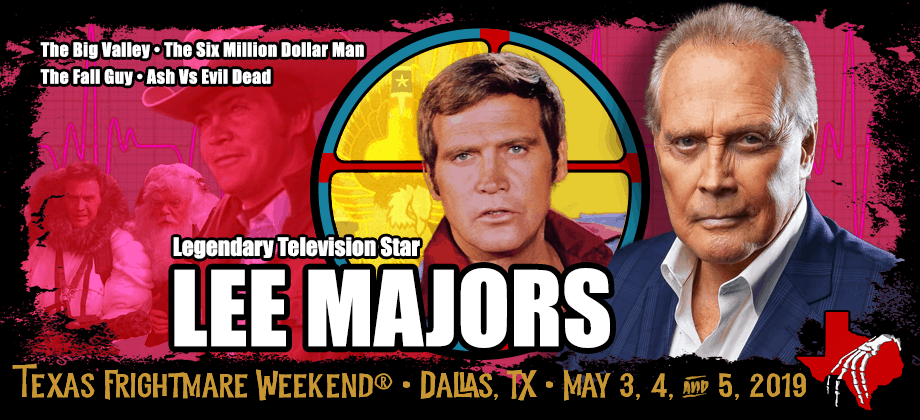 At the same convention as Meatloaf above, was
one of my all time favorite actors: Lee Majors.
The following Lee Majors signed items were obtains in Texas on May 3, 2019:
Hanging with Lee Majors, Heath Barkley/The Six Million Dollar Man,
one of my favorite actors ever.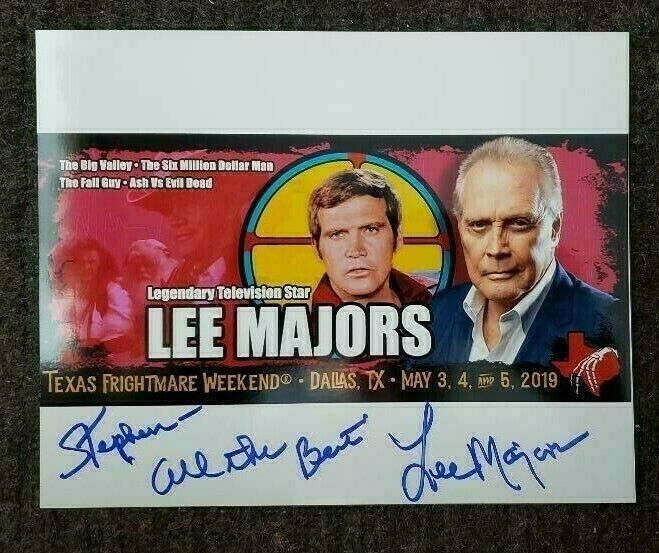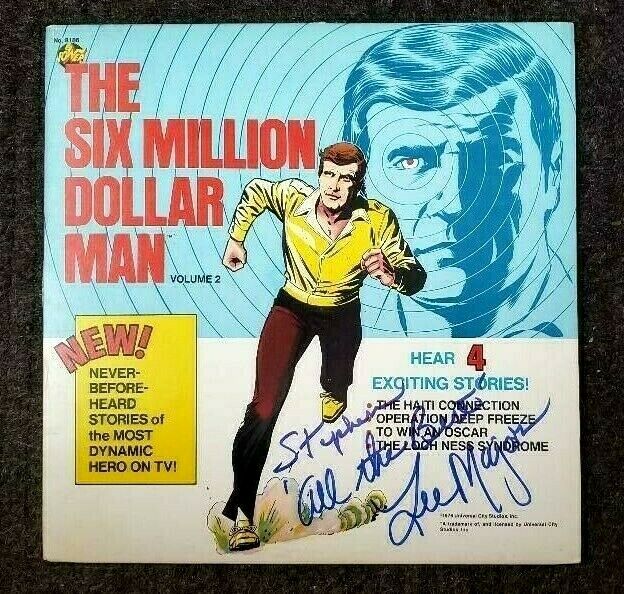 Not at all that these signatures were by any means "FREE", however,
I consider them a pure free-bie as it was the above Meatloaf that I went to get.
I was indeed very lucky that Lee Majors was signing at the same convention.
___________________________________________________________________________________________