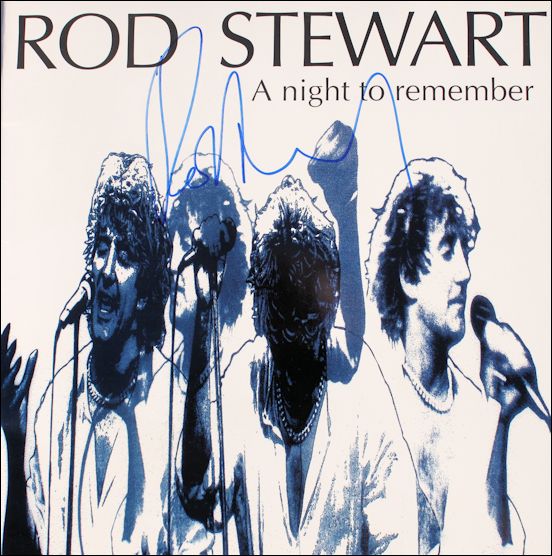 Signed copy of Rod Stewart's, "A Night To Remember" 1993 Tour Book.
Rod Stewart has so many great songs, and is such a fantastic writer and performer.
I first saw Rod Stewart in concert on the "Blondes Have More Fun" tour June 21, 1979 at the Fabulous Forum. It was an amazing performance.
My favorite song is sadly a song that has NEVER been performed live in concert by him.  It is the 1980 title cut to the album "Foolish Behaviour".
Six different signed Rod Stewart albums. Each were signed here in Los Angeles.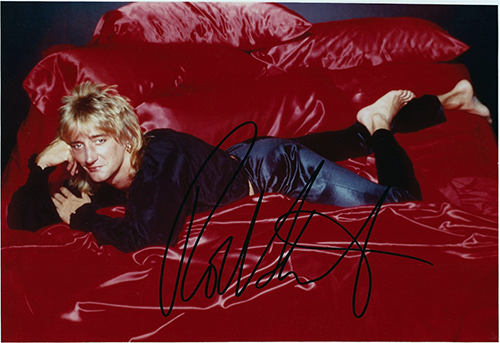 Signed on February 13, 1991 at Mick Fleetwood's club , "Fleetwood's" of Rod Stewart.
I have only been able to obtain Rod Stewart's autograph in person 3 times:
June 2, 1998 at his Tower Records in store signing and concert,
February 13, 1991 at club Fleetwood's, in West Los Angeles,
and at The Hollywood Bowl on April 25, 2011.