The following images are from my collecting of Sammy Hagar solo items of memorabilia. You can also enjoy many signatures from Sammy Hagar on my Van Halen page. Sammy continues to be one of the very most generous and friendly of all Rock and Roller's decade after decade, year after year, to his fans. Simply a great guy you could ever get lucky enough to meet.
Hard to remember when each item was exactly signed at each of these encounters….
January 20, 1992: The Rockline Studios in Sherman Oaks
August 12, 1997: Jackson County Fair,  Medford, Oregon
March 20, 1999: Hard Rock Café, Beverly Center, Los Angeles
 I know I obtained his signature at least twice at KLOS Radio in Los Angeles, but do not remember if it was just on the below solo items or on Van Halen memorabilia
Sammy's "Are We Having Fun Yet" book was purchased directly from his on line website.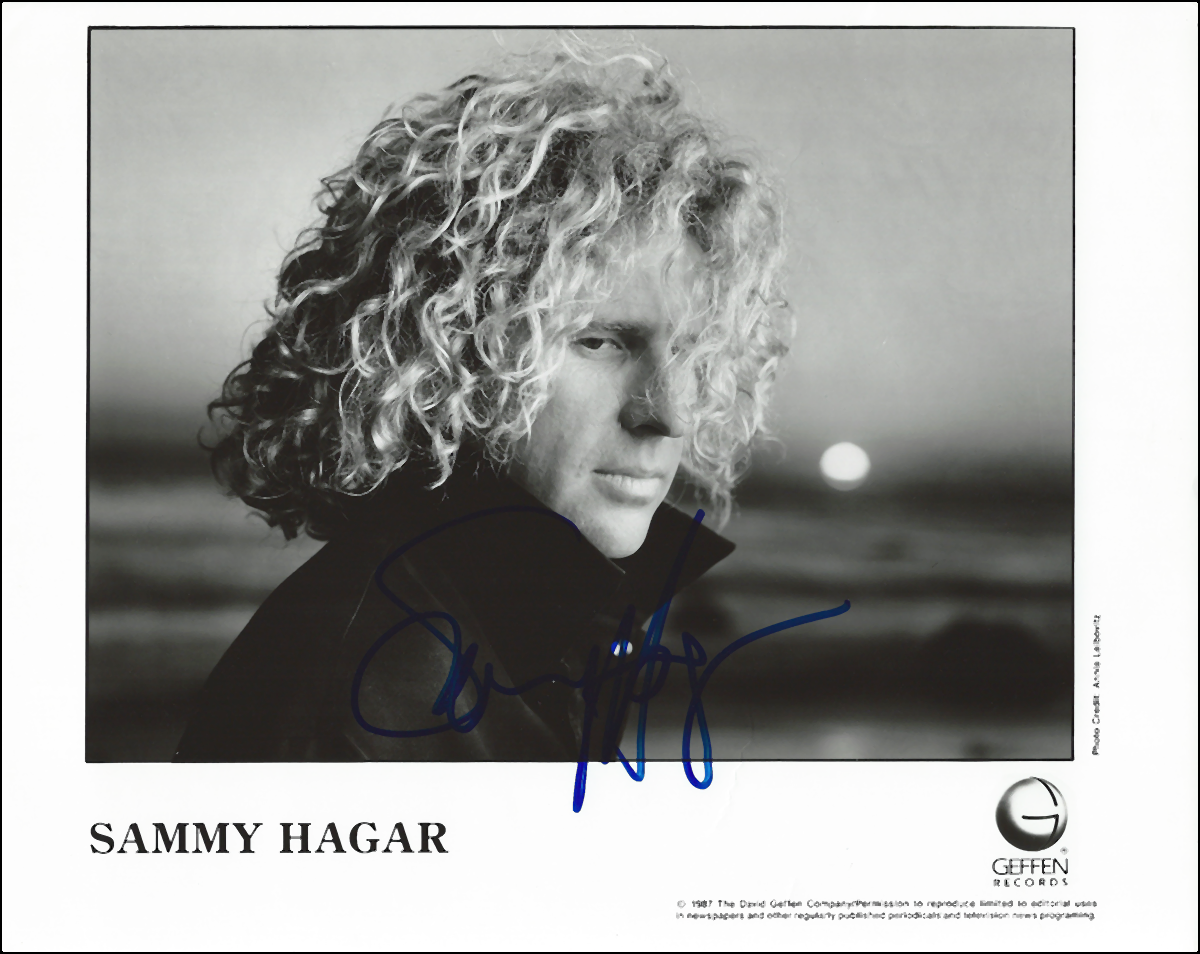 Sammy Hagar is one of the most generous and friendly of all Rock and Roll celebrities.
Sammy Hagar is one of those very rare celebrities who always finds the time to talk with his fans, take photos with his fans and of course sign autographs for his fans. In fact, Sammy Hagar goes out of his way to interact in all kinds of ways with his fans including pulling them out of his concert crowds and finding room on stage for them to watch the remaining show.