_____________________________________________________________________________________________

I WAS EXCITED TO HEAR OF AEROSMITH AND THEIR 2019 LAS VEGAS RESIDENCEY
until I saw the prices that the band was charging for the upgrade Meet and Greet event/s:

M&G #1 is for Steven Tyler and Joe Perry ONLY and is priced at $1,500.00
M&G #2 is for Tom Hamilton, Joey Kramer and Brad Whitford and is a separate price of  $750.00.
further, the two Meet and Greets are separate and does NOT include a ticket to the show.
THUS, I only purchased the Tom Hamilton, Joey Kramer and Brad Whitford VIP Package,
figuring I could try and receive autographs from Steven Tyler and Joey Kramer
who are much for accessible in more public appearances, at a later date.
————————————————————————
However, it was an email from [email protected] (EPIC RIGHTS) that alerted me 3 days before this event
that there would be NO AUTOGRAPHS obtained during the VIP Meet & Greet.
This fact was not mentioned or disclosed in any of the terms listed at the point of purchase.
Because of such, I have contacted the said company that issued the ticket package requesting a full refund.
My question to them,
"If it was important enough to disclose before the event that there would be no autographs obtained,
why was it not important enough to disclose to the consumer prior to the purchase of the ticket?"
(I will post the results of my requested refund once concluded)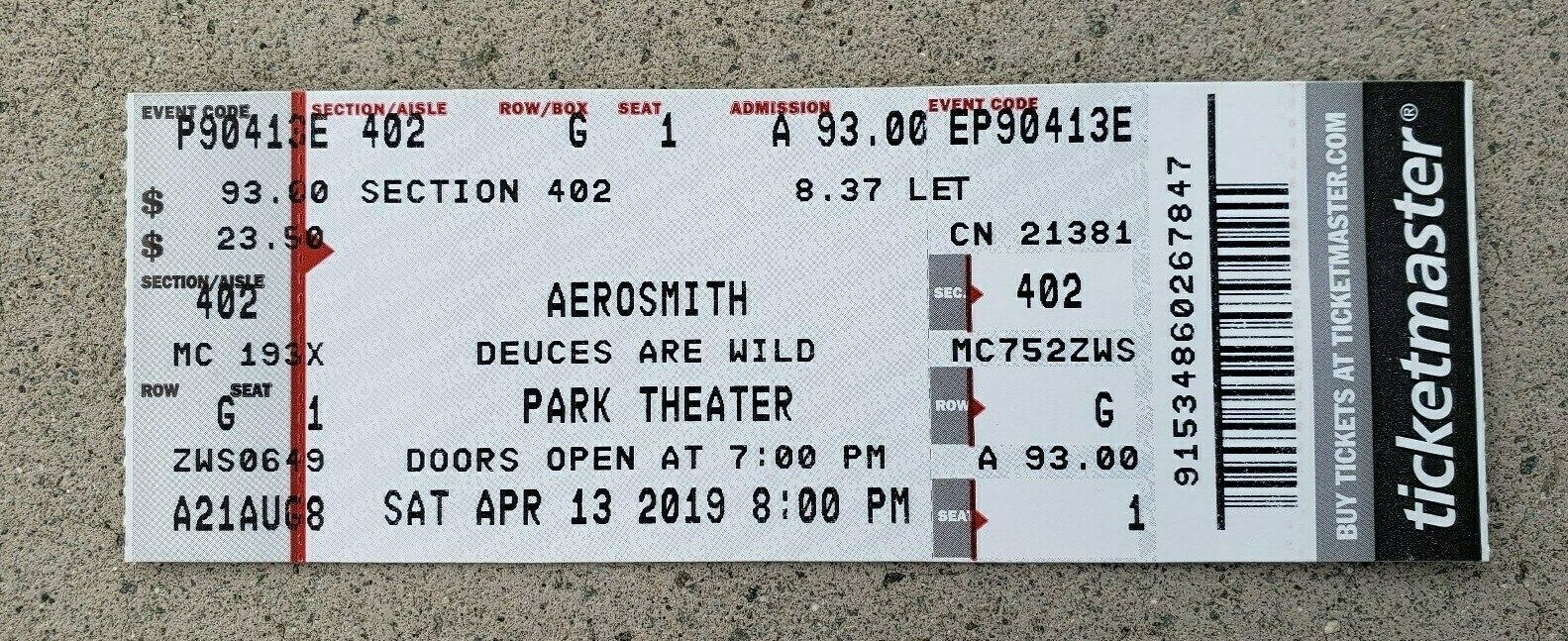 RESULTS to the above refund request:
In an email dated April 16, 2019 @ 10:41am Alex at EPIC RIGHTS VIP confirmed a full refund
of the VIP Package of $750.00 credited to my account.
I thank them highly for such a professional and very quick response. Cheers!!!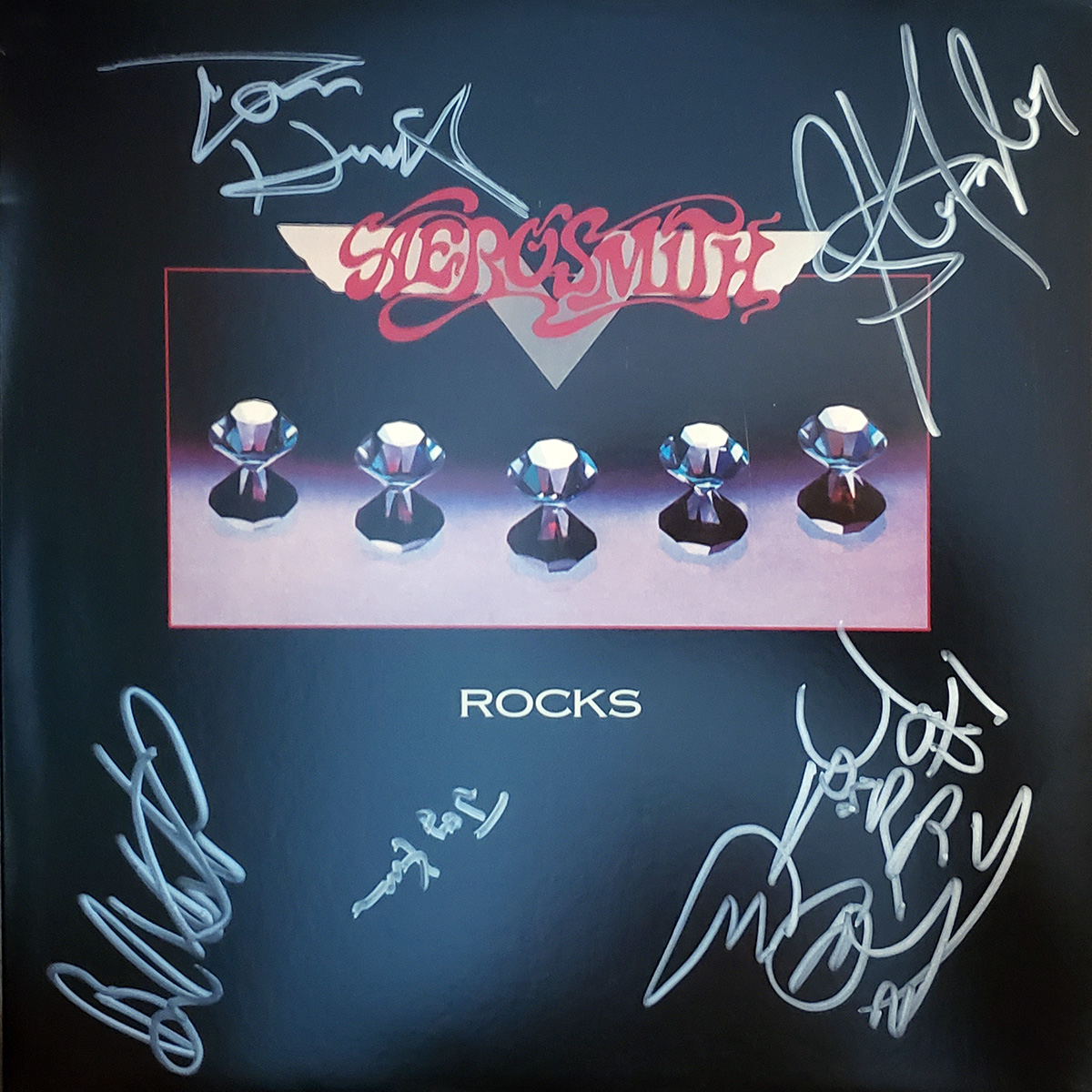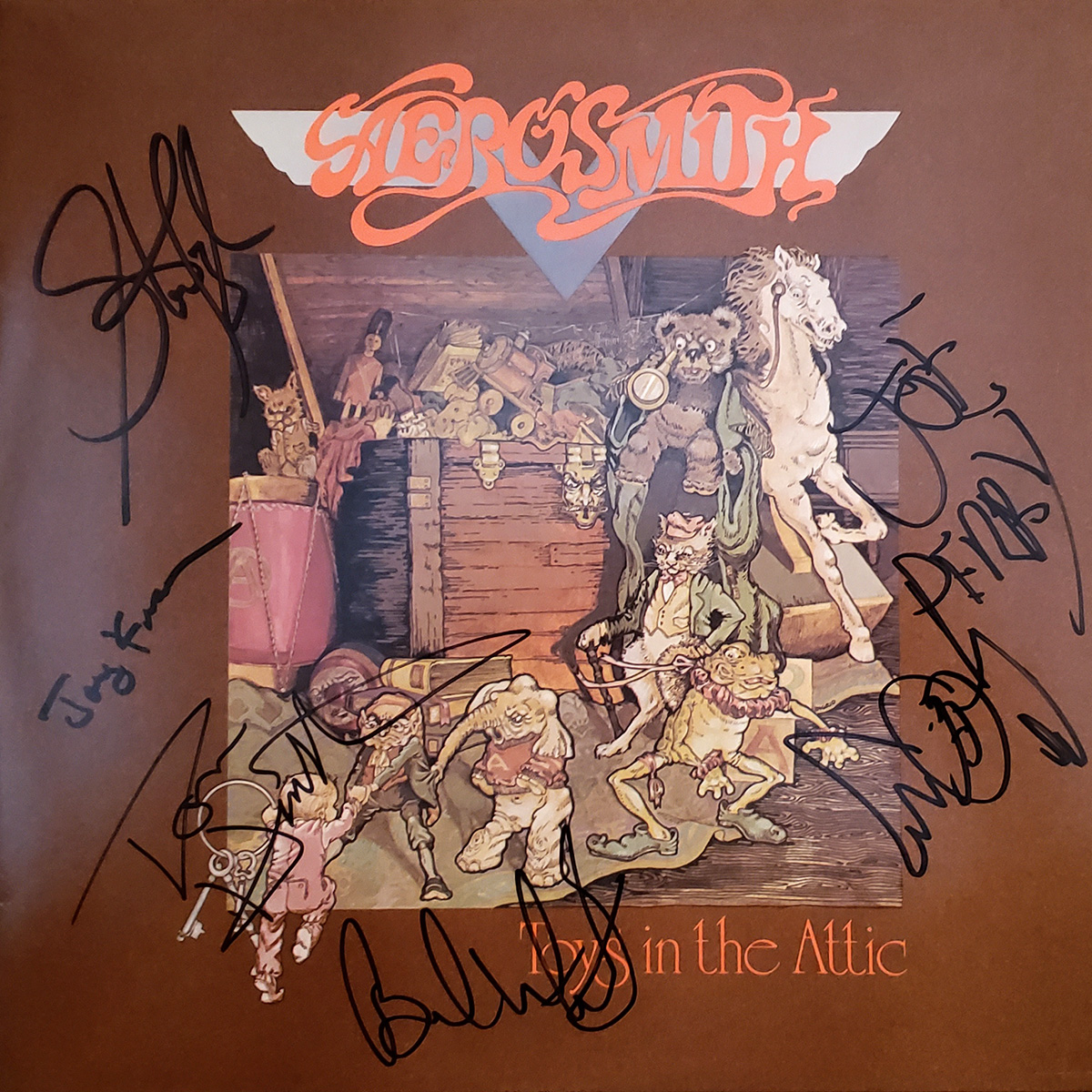 AFTER all the above said, and Meet & Greet hassle, the band towards the end of their first half
Las Vegas residency, began selling pre-signed fully band autographed LP's. 
These two above were purchased on July 4, 2019 by a fellow collector upon my behalf.
_______________________________________________________________________________________

The Rose, in Pasadena on December 13, 2018
The Canyon Club, in Agoura Hills on December 16, 2018
(these shows were canceled and refunds issued due due Joe Perry/health and recovery issues)
_______________________________________________________________________________________

I have no idea what I may have told my parents where I was at, but that I was going with my cousin to a "concert". It was CAL JAM II at The Ontario Motor Speedway on March 18, 1978, that I first saw (or at least could hear) the band Aerosmith. It was a day that was my first "exposure" to many musical and illicit pleasures.

The title track to "Toys in the Attic" still remains an amazing R&R song.

---

This autographed book was obtained directly from the Aerosmith website.
Fully signed Aerosmith Greatest Hits CD signed at Rockline on September 1, 1993.
Signed ticket envelope by Steven Tyler prior to The Paul McCartney concert
at The Hollywood Bowl on March 30, 2010.
Photograph and signature of Steven Tyler on Melrose Avenue, Hollywood.

AN INCREDIBLE SIGNED PIECE OF AEROSMITH MEMORABILIA

Signatures of Tom Hamilton, Joey Kramer, Joe Perry, Steven Tyler and Brad Whitford

on the "Toys In The Attic" album,

signed at the Rockline Studios in Sherman Oaks, on September 1, 1993.

AN ABSOLUTE TRUE TREASURE OF AEROSMITH MEMORABILIA

Fully signed by the band Aerosmith, at the Rockline Studios
in Sherman Oaks on September 1, 1993.

---