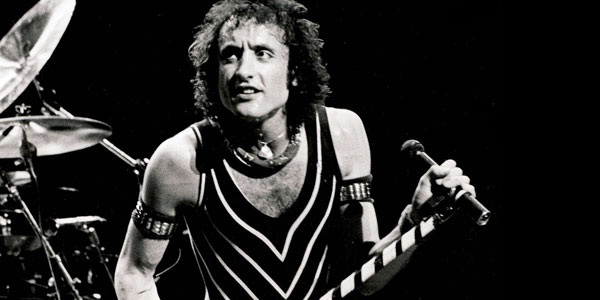 The truly gifted rebel who taught us all to bang our heads.
KEVIN DUBROW
October 29, 1955 – November 19, 2007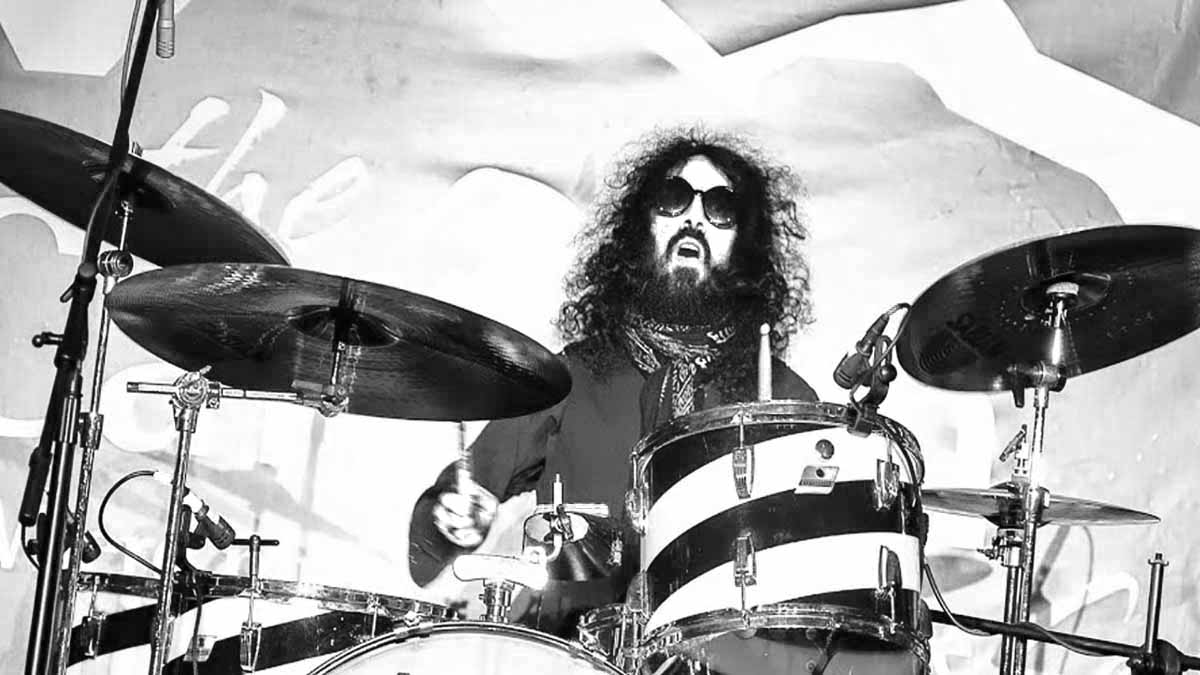 The very generous and so loved by his fans…….

FRANKIE BANALI

NOVEMBER 14, 1951 – AUGUST 20, 2020

In early 1983, there was already a huge buzz from Hollywood to the San Gabriel Valley
to The Golden Bear in Orange County about a band called Quiet Riot.
I first saw Quiet Riot at Perkins Palace in Pasadena on May 7, 1983.
The band was gaining both radio airplay and appearing all over Southern California.
I would later find out that I had actually seen several of these band members in 
bands prior to them coming together as the band Quiet Riot,
I would see them again a couple weeks later on May 29, 1983 at the US Festival.
It would not be until decades later, and members long changed
that I would see them finally again on August 2, 2019.
Sadly, I have no memorabilia autographed by Kevin DuBrow.
(click on the albums to enlarge)
Both of the above albums were signed by the entire 2019 version of Quiet Riot:

James Durbin, Frankie Banali, Chuck Wright and
Alex Grossi, in Montclair on August 2, 2019.
I do not get into all that "this version" versus "the old version" kind of talk.
It's silly and really does not pertain to this very fine group of musicians and the 
excellent and very powerful concert they put on. I am just so happy that the music
lives on and these very talented men still wishes to deliver it to the fans.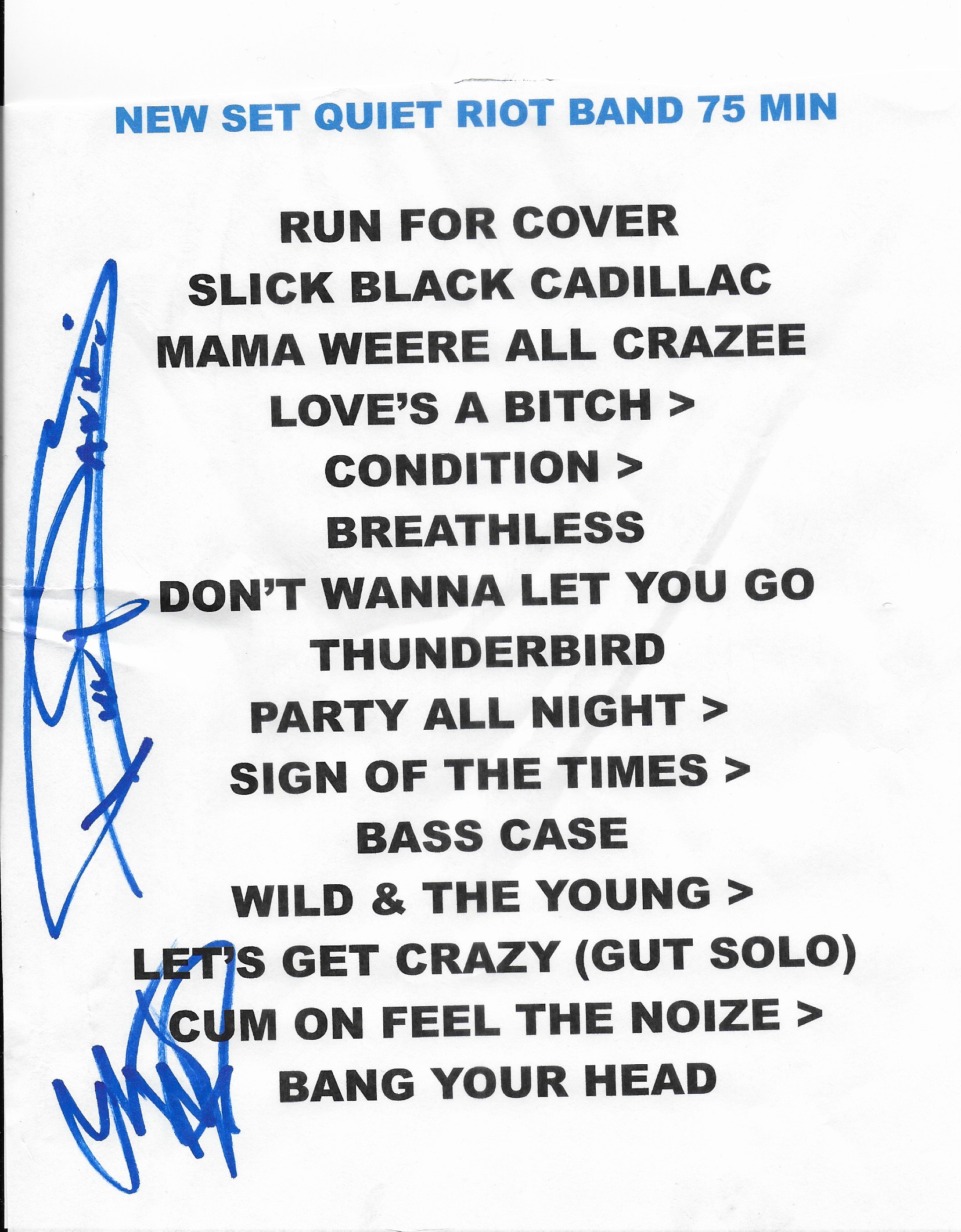 Frankie Banali and and Alex Grossi signed set list from
the August 2, 2019 performance at The Canyon Montclair.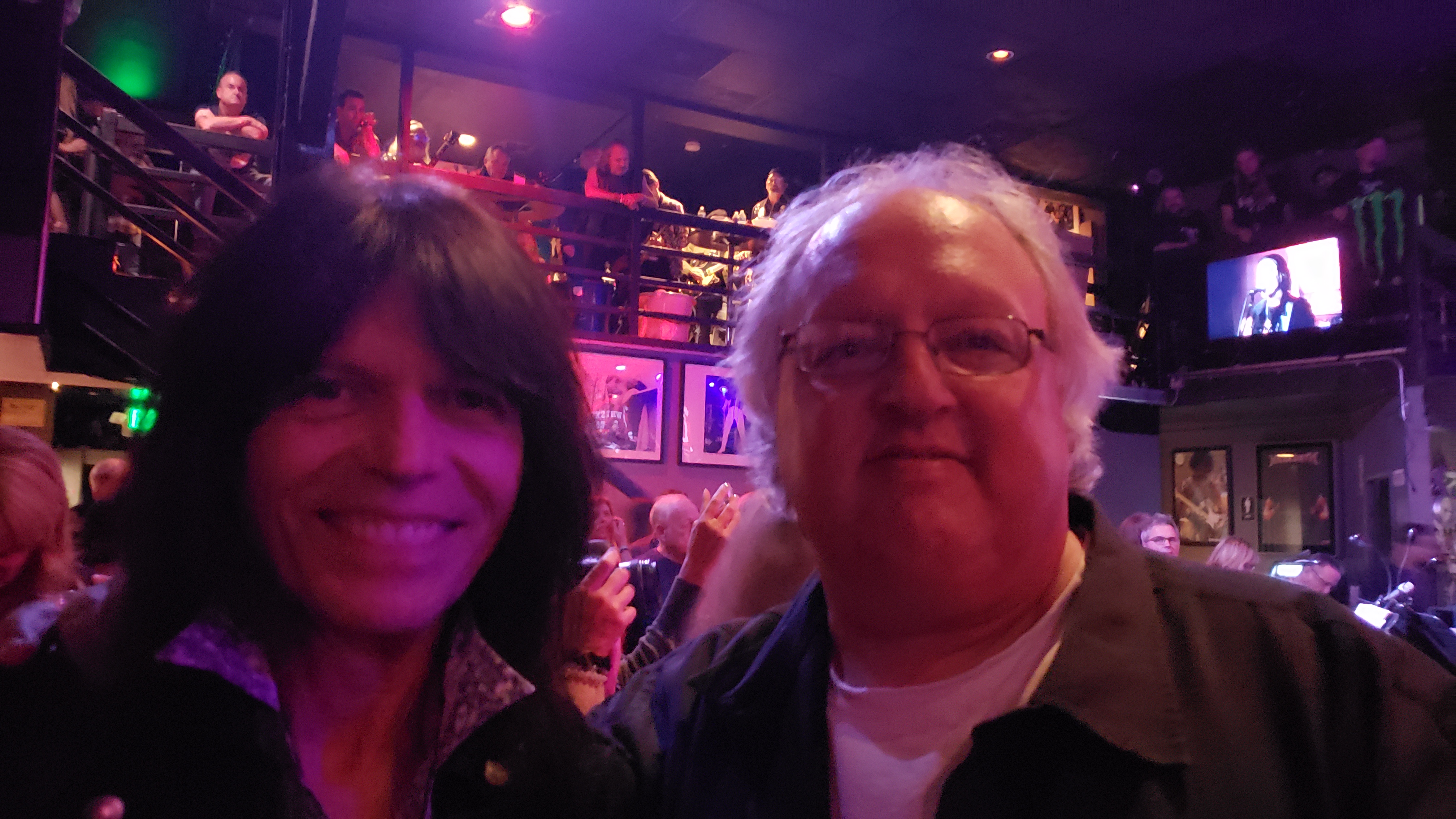 Rudy Sarzo and I at The Whiskey on November 17, 2019.
Frankie Banali and I in Montclair on August 2, 2019.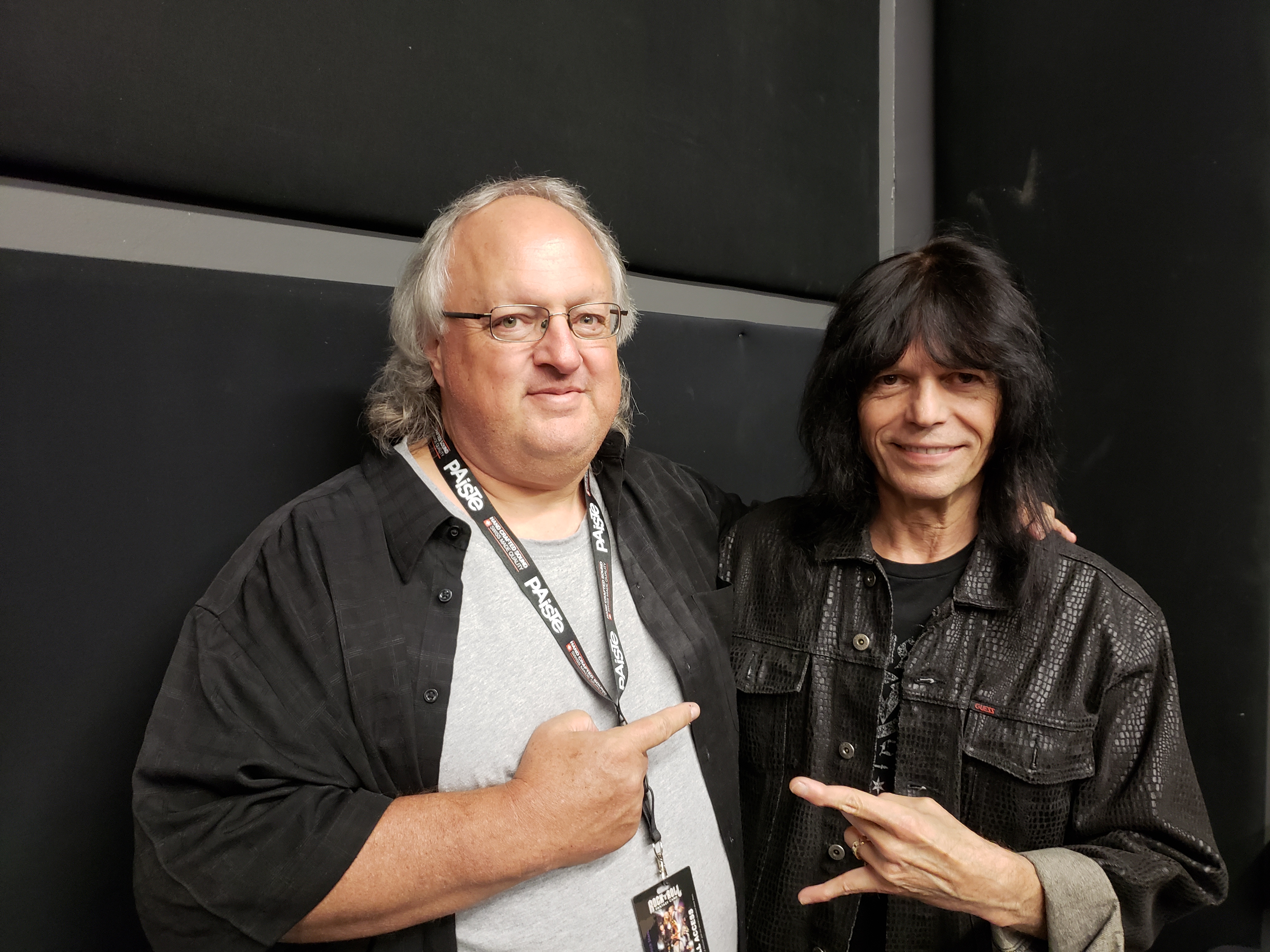 Rudy Sarzo and myself in Las Vegas on October 5, 2018.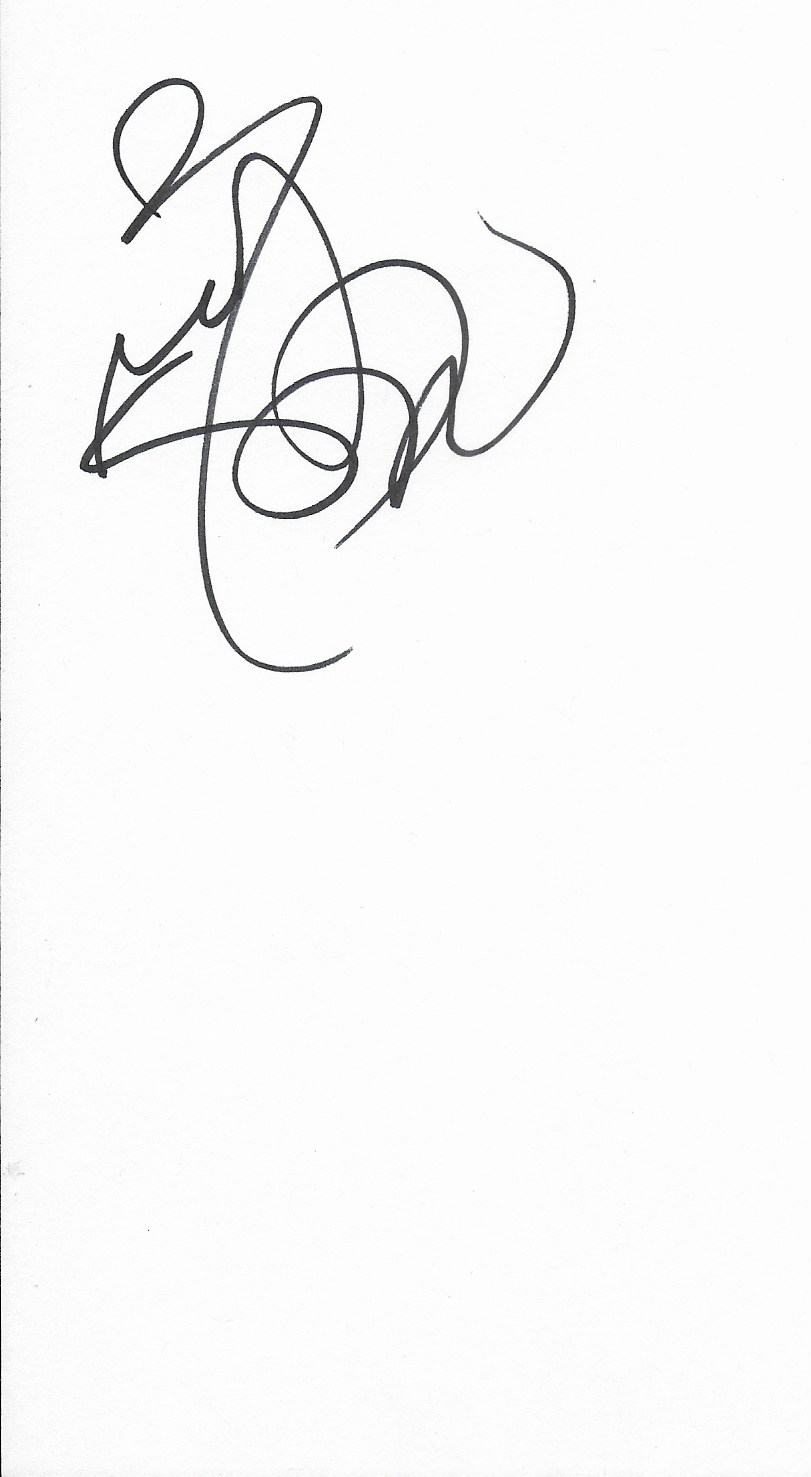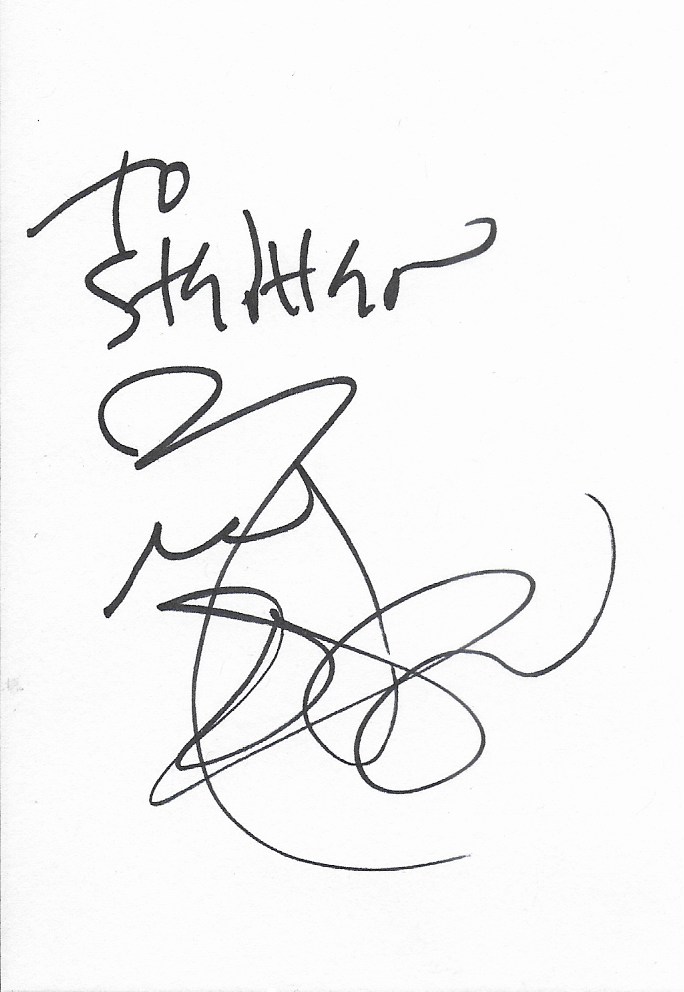 Both of the above index cards were signed by
Rudy Sarzo
in Las Vegas on October 5, 2018 during the Rock and Roll Fantasy Camp.