For years during the 1960's and 1970's my mother would play the albums while listening and singing to the music of Herb Alpert.
I can easily say with almost certain probability that his albums were the first that I ever held in my hand. His music filled our house in both San Gabriel and Arcadia. It wouldn't be until years later that I would finally be able to meet him and receive the below albums signed.
Each of the following albums were autographed at or on the following three locations:
 June 4, 2015: Segerstrom Concert Hall in Costa Mesa.
February 20, 2016: Arcadia Performing Arts Center.
April 7, 2016: The Belly Up Tavern in Solano Beach.
The generosity of Mr. Alpert is clearly evidenced by the amount of signed albums obtained.
___________________________________________________________________________________________
I addition to the above, I also met Mr. Herb Alpert and took the below photograph
with and received signed the following 4 albums on Saturday June 1, 2019
IN RANCHO CUCAMONGA AT THE VICTORIA GARDENS CULTURAL CENTER.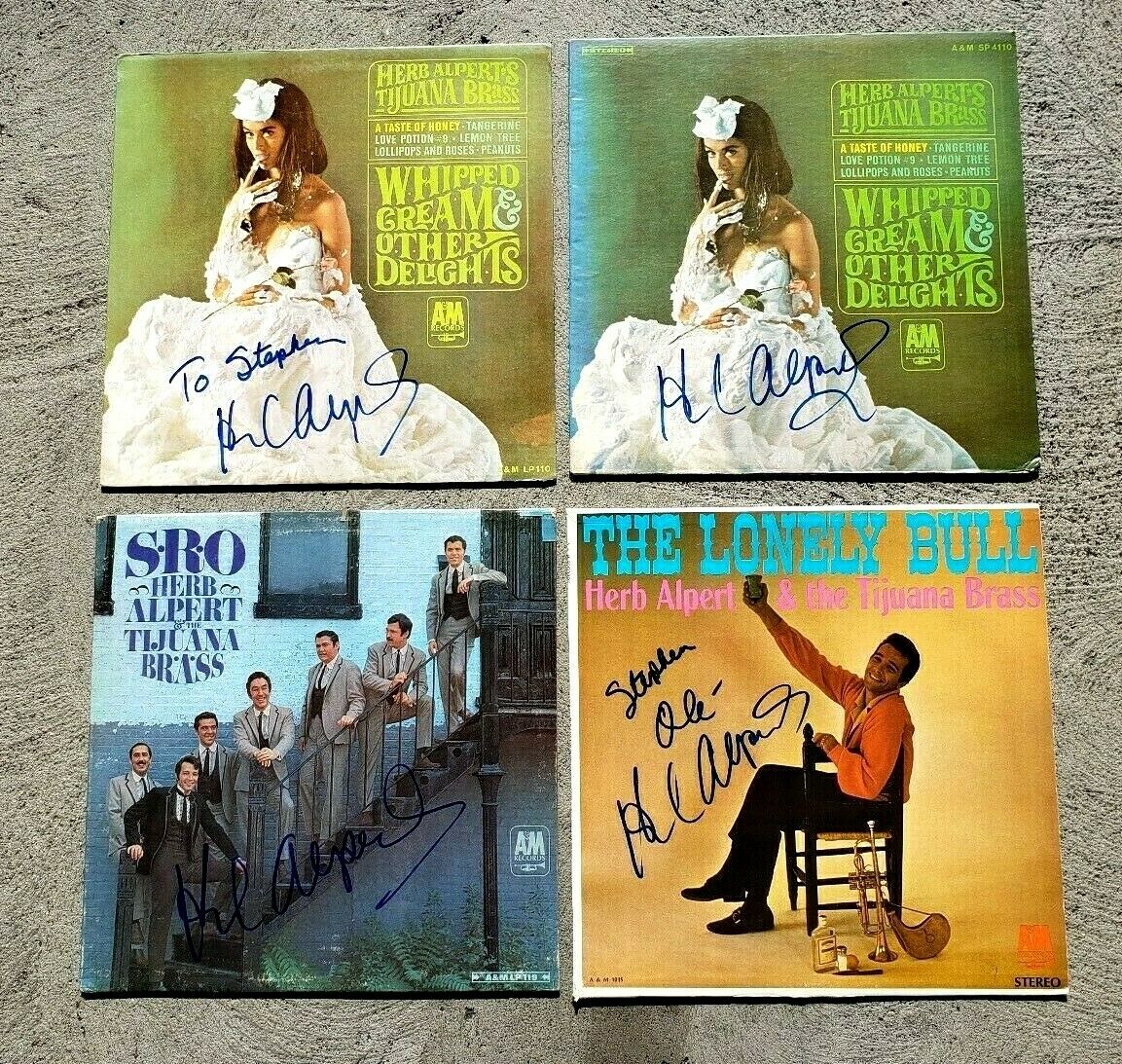 I am so very proud and even more so, so very lucky,
to have been able to meet and take a picture with this living legend.
__________________________________________________________________________________________