Genesis is a band that I have not had very much luck in obtaining autographs from.
The band can be very illusive and Phil Collins especially,
simply does not seemingly wish to be bothered with requesting fans seeking his signature.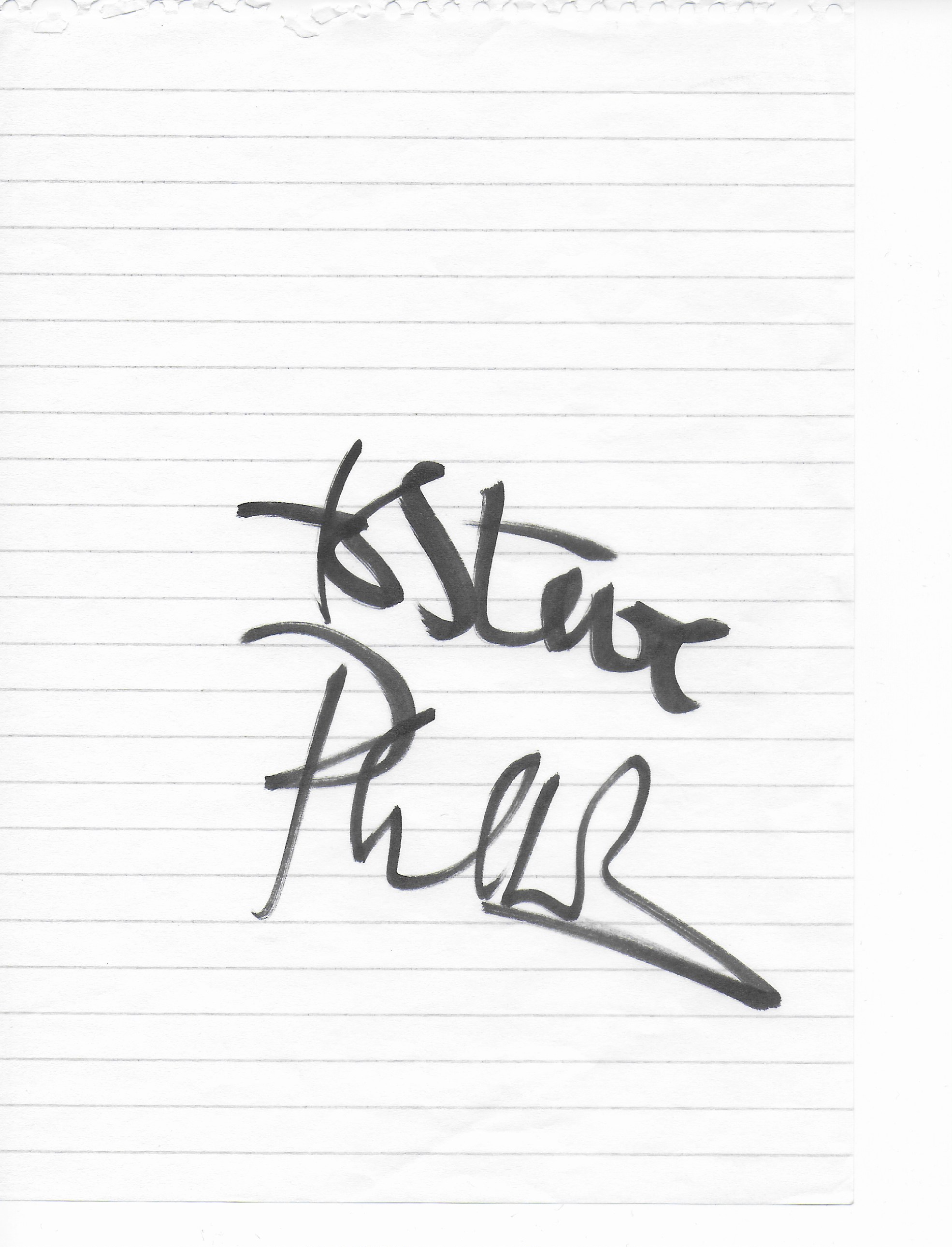 Signed paper by Phil Collins on June 29, 1990 in Knebworth. England.