_______________________________________________________________________________________________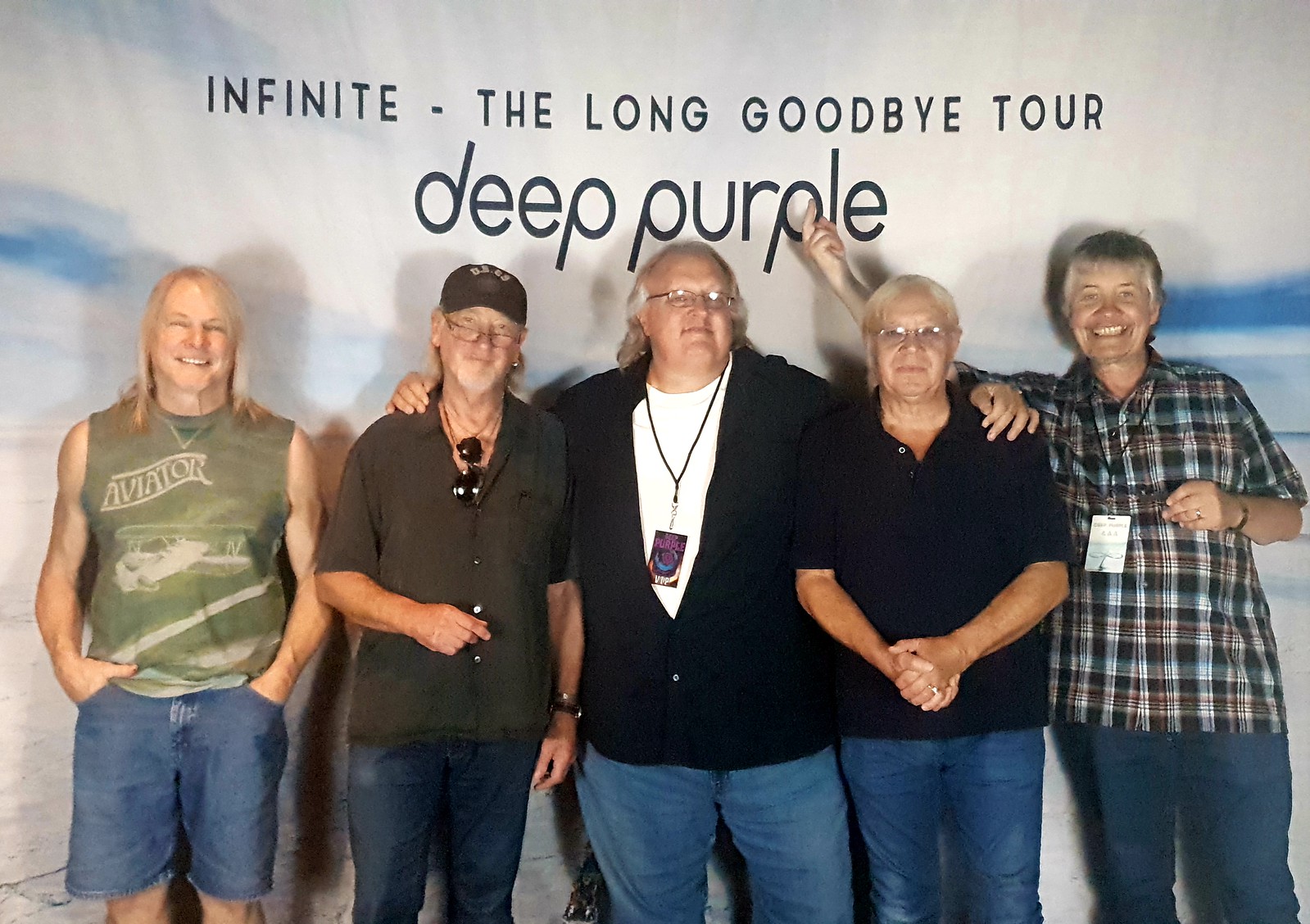 _______________________________________________________________________________________________
 
 

THANK YOU TO DEEP PURPLE FOR SELLING PRE-SIGNED ITEMS OF

MEMORABILIA AT YOUR CONCERTS.

The following signed drumsticks and concert used drum head by Ian Paice, and drum heads fully signed by the 2015 line up of Deep Purple (Ian Gillan, Ian Paice, Roger Glover, Steve Morse, and Don Airey) were not personally obtained by myself.

Instead they were all personally signed by the band during their U.S. 2015 Summer Tour and purchased from the band at Fantasy Springs Resort concert hall on August 15, 2015.

The band was very generously selling these autographed items of memorabilia.

 
 

These are hand signed (not pre-printed) drum sticks autographed by Ian Paice.

 

Pre – autographed personally by Ian Paice and sold at the concert.

 

The current 2015 Line Up of Deep Purple, pre-signed and sold at the concert.

Thus far, in 2015, I had still not met in person any member of the

legendary "Machine Head" line-up,

but, in 2019 that would FINALLY change:

 
 
 
 
 
 

---

DEEP PURPLE SEPTEMBER 3, 2019/RIVERSIDE, CA.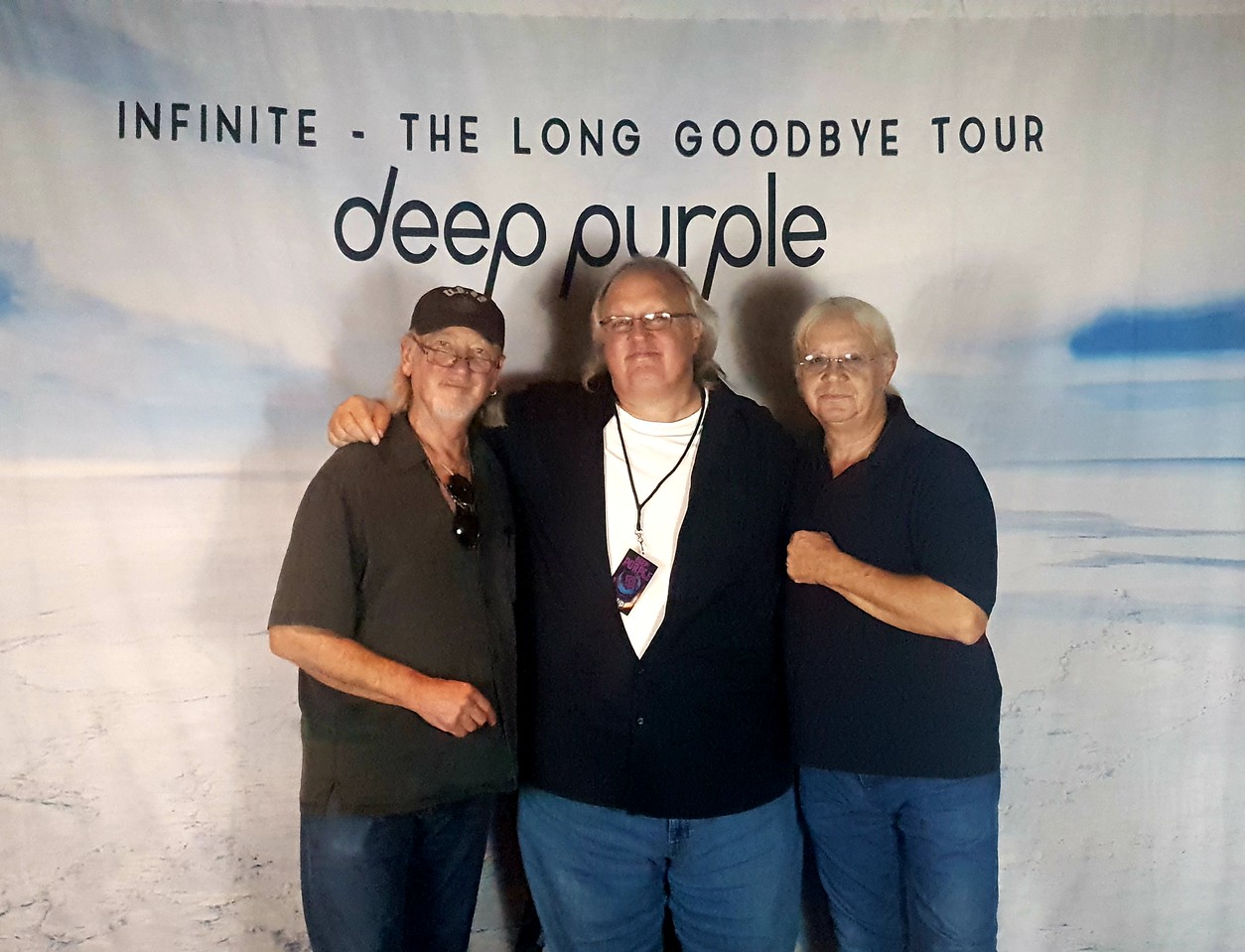 Myself with legendary Roger Glover and Ian Paice of DEEP PURPLE.
                      These two men are 2/5th's responsible for recording "Smoke On The Water"
                                         from that incredible 1972 album "MACHINE HEAD".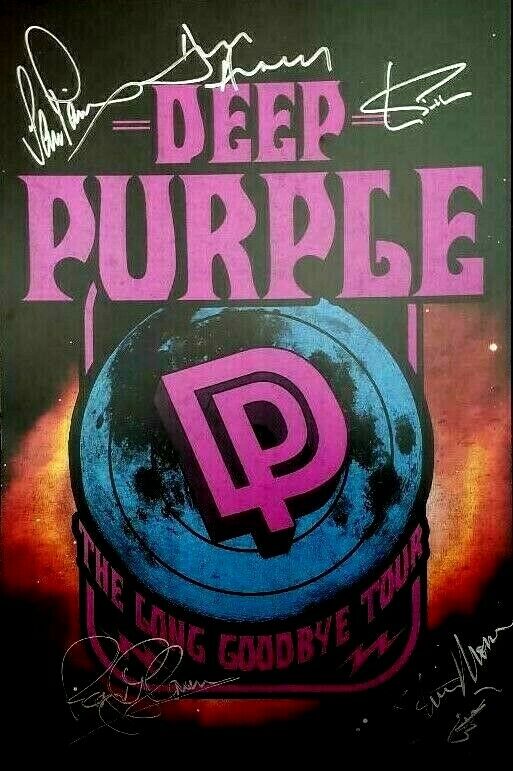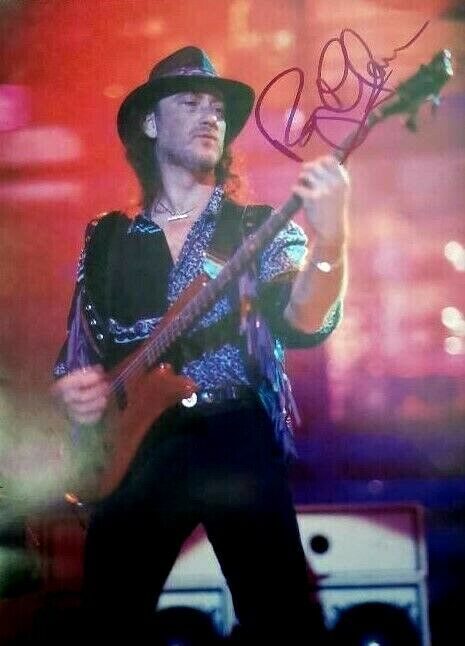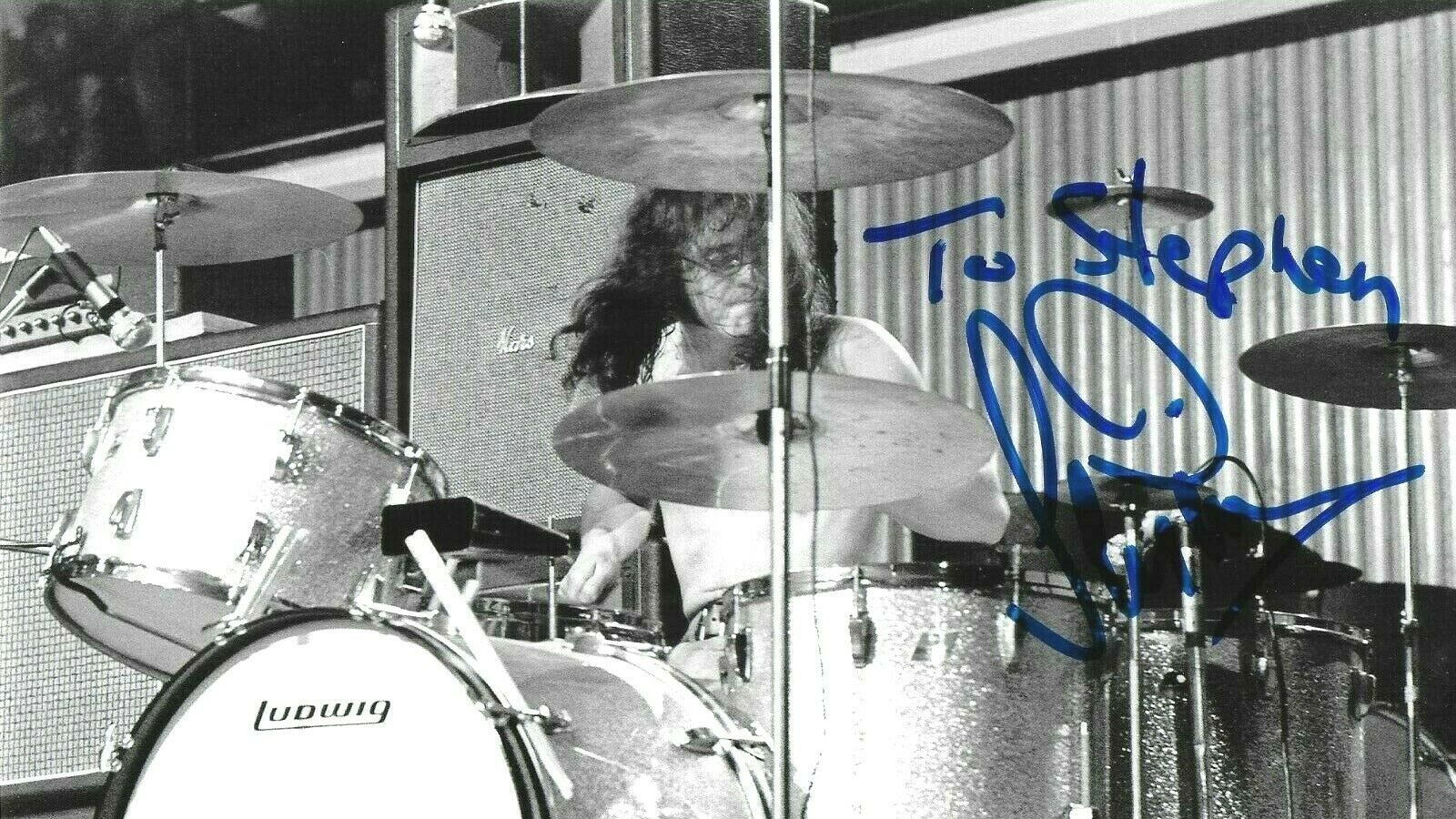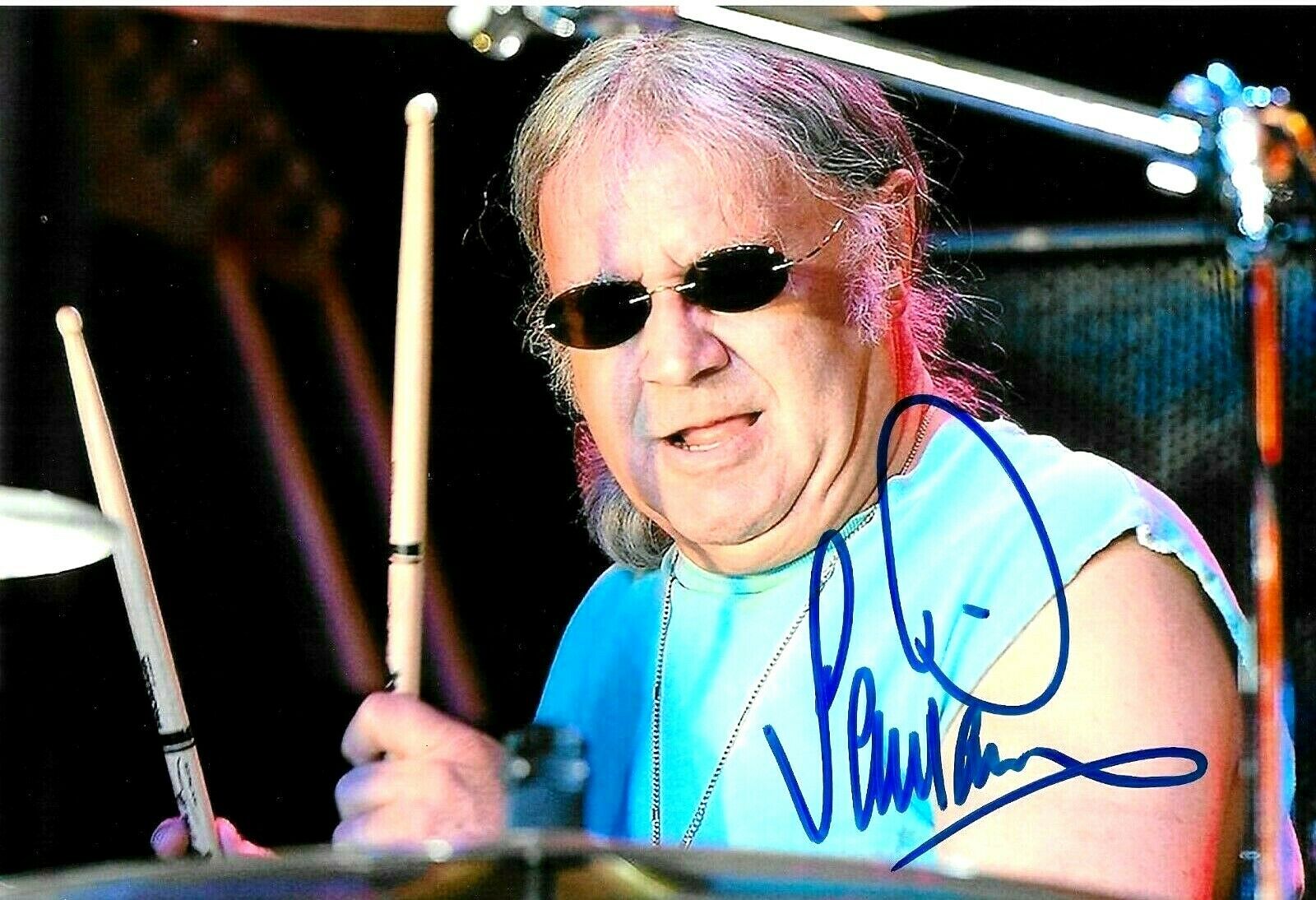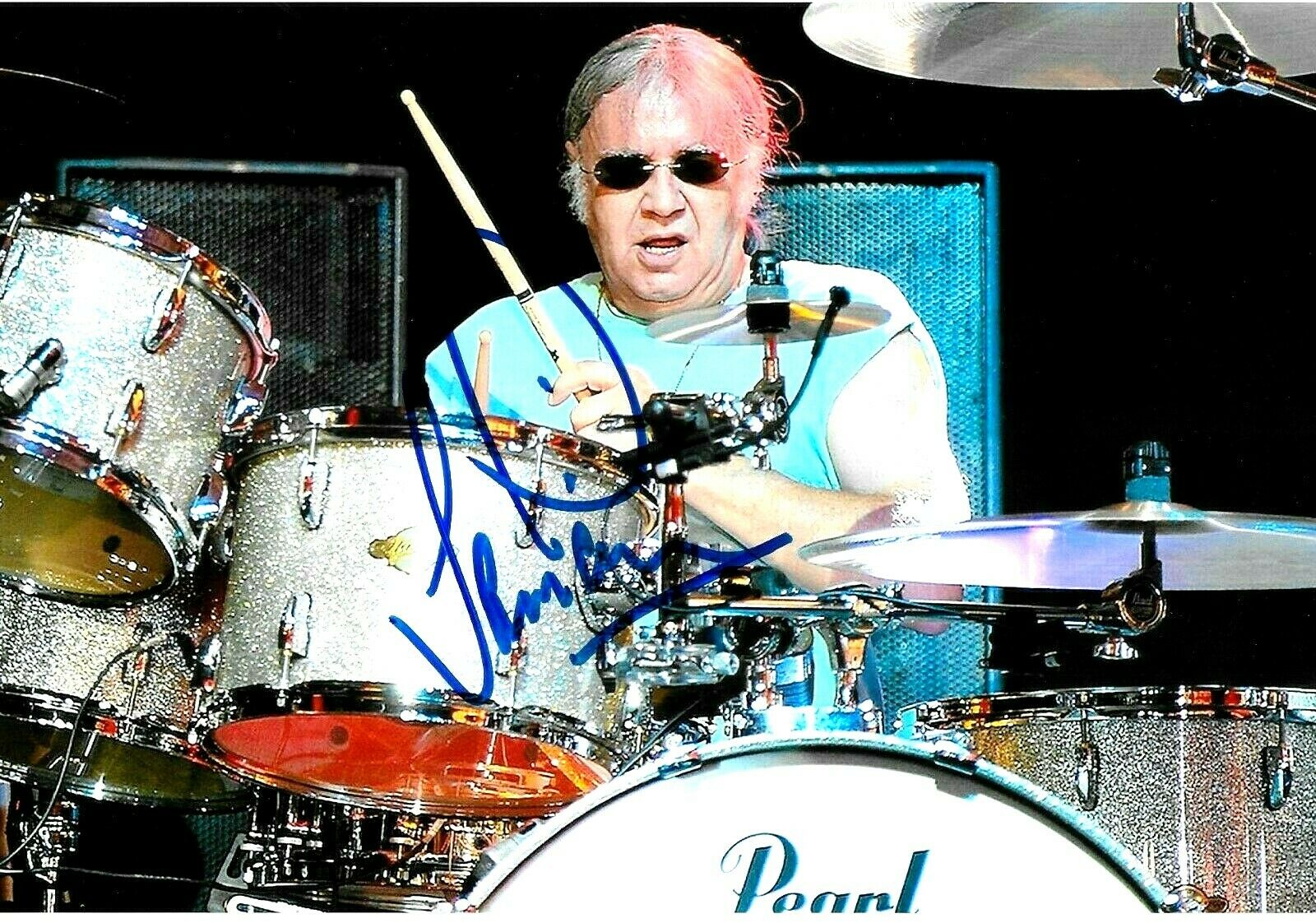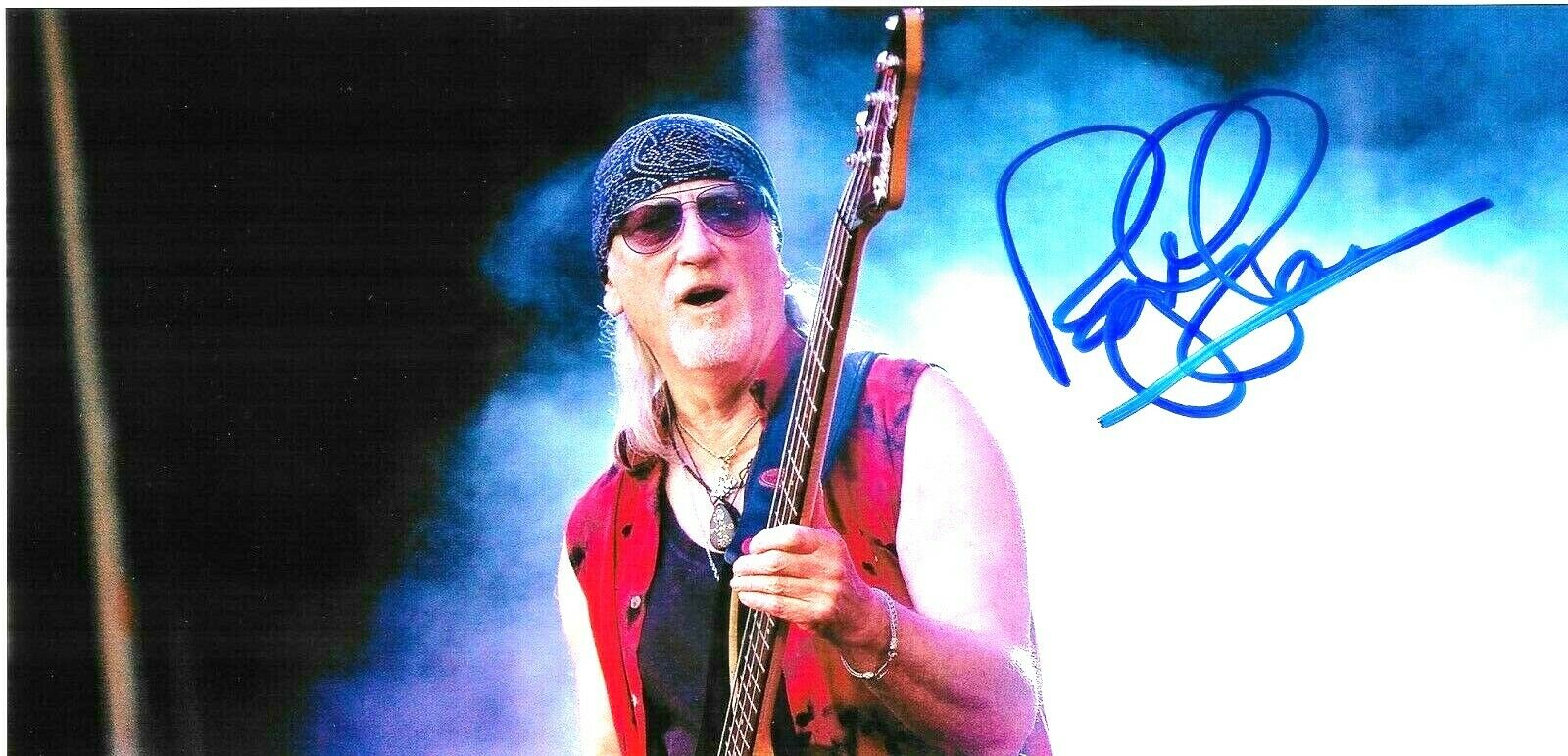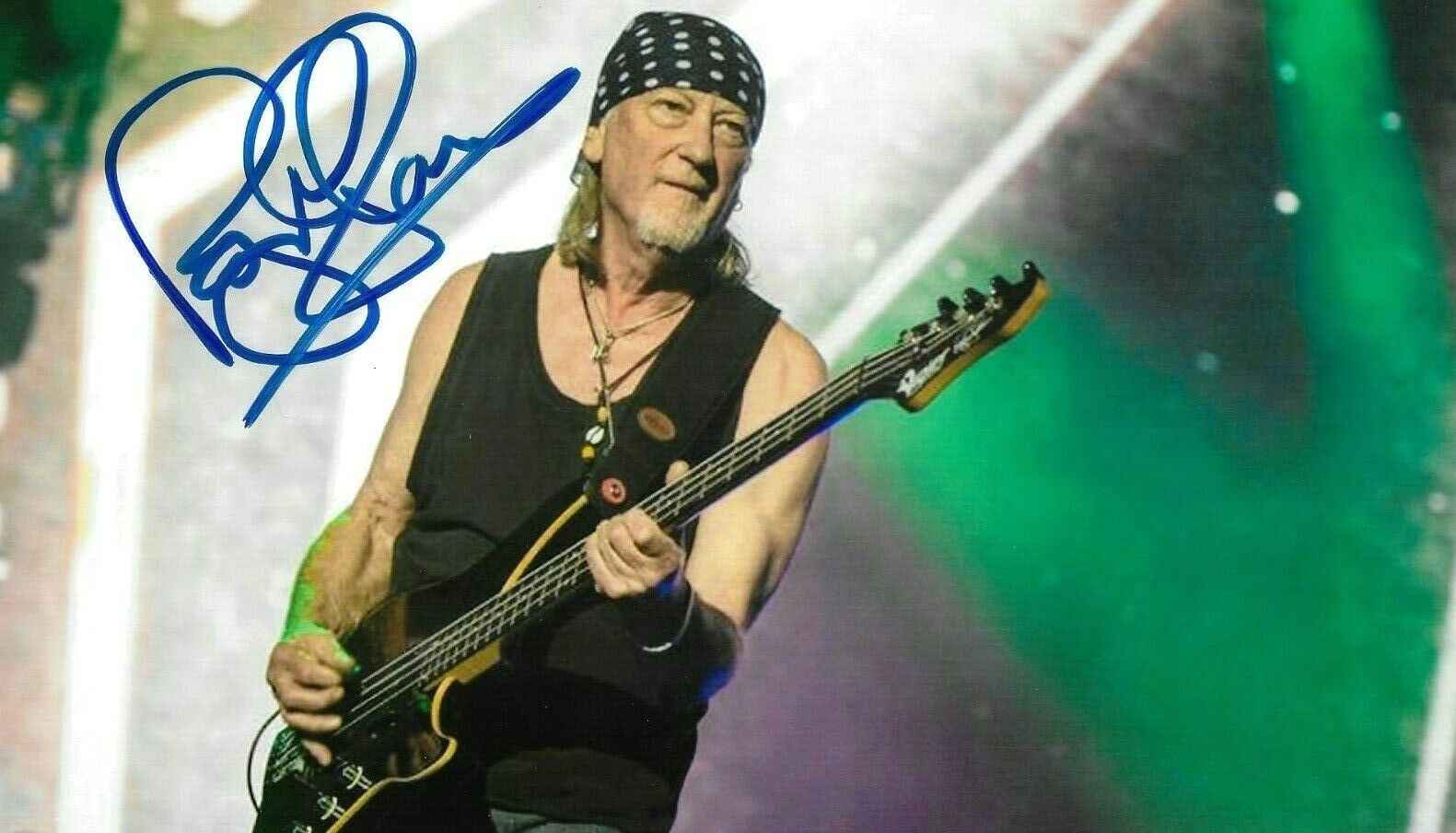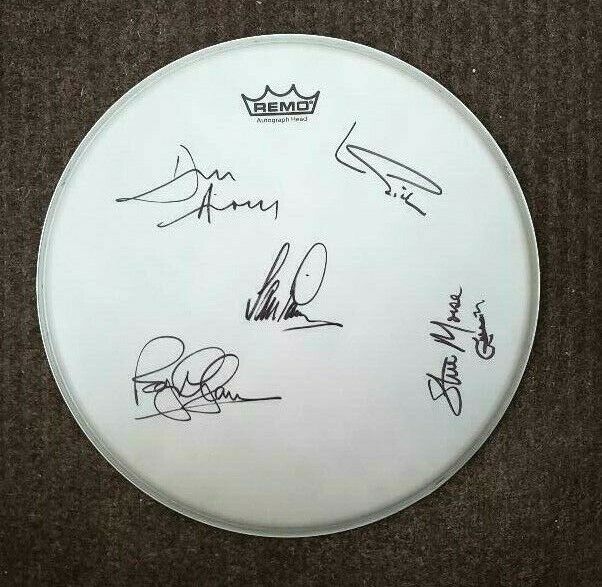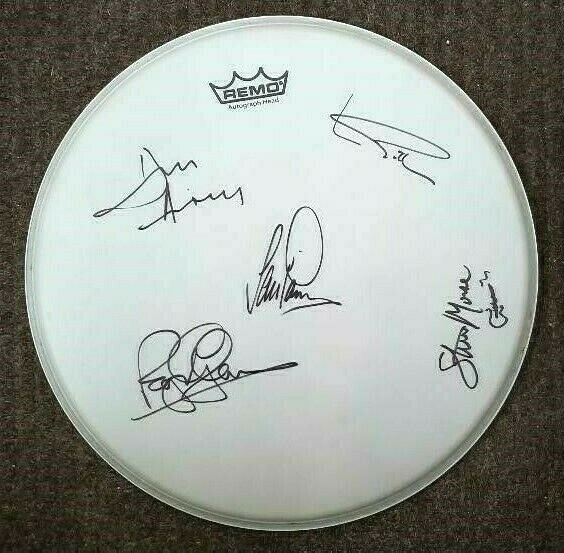 The above signed drum heads (purchased at the merchandise booth) and top
full signed band poster was pre-signed (and given to me at the Meet & Greet)
while each other photograph or tour book sleeve was signed in person
by Roger Glover or Ian Paice on Tuesday September 3, 2019
during the Deed Purple Meet & Greet at The Fox Theater in Riverside.
  (NOTE: Ian Gillan does NOT participate in the band's Meet & Greet)