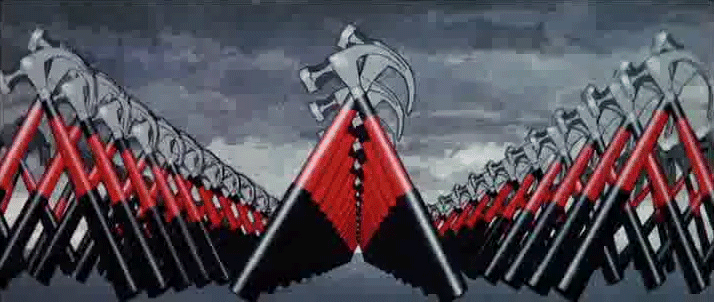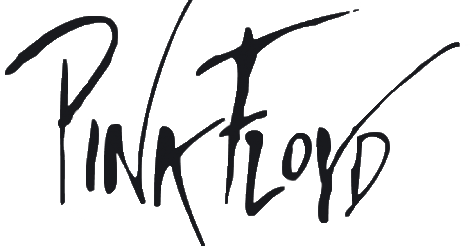 BY FAR MY FAVORITE BAND IN ALL OF ROCK AND ROLL.
My travels would take me both out of state, and out of country 
to see these band members live and in concert as often as I could.
A life long enjoyment of all their music and all that is Pink Floyd.
…………….oh by the way, I did snag me a few autographs too: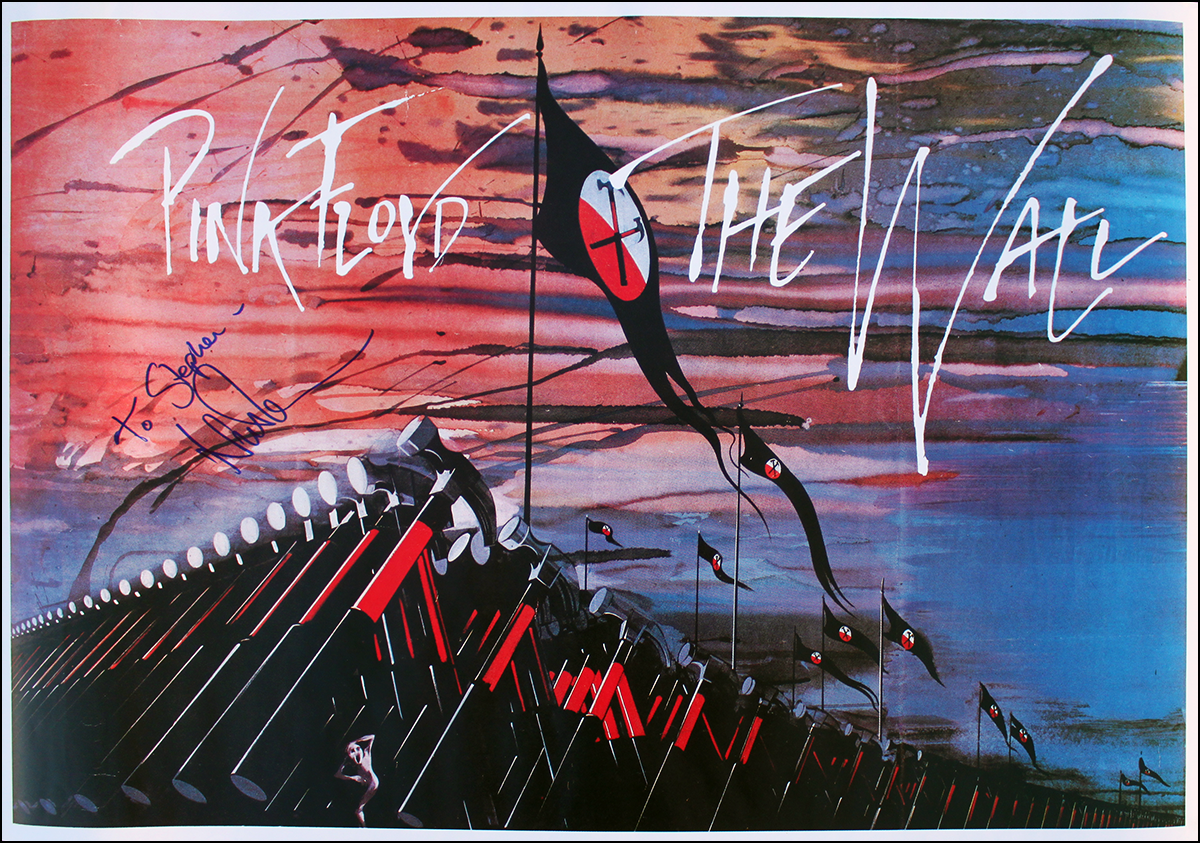 A few words and descriptions on the signatures you will see below:
There are no signatures of Syd Barrett OR Richard Wright in my collection.
The remaining items of memorabilia were signed by:
DAVID GILMOUR:
 During the Division Bell Tour between April 15-18, 1994, Arcadia and Pasadena, CA. 
The LAST BOOKSTORE in downtown Los Angeles, on March 23, 2016.
NICK MASON:
During the Division Bell Tour between April 15-18, 1994, Pasadena 
The Grammy Museum on September 22, 2011.
ROGER WATERS:
Twice at 95.5 KLOS FM Radio in the late 1980's to mid 1990's. 
The Walden Woods Benefit Concert at The Universal Amphitheater April 1, 1992  
Stockholm, Sweden, The Grand Hotel, May 25, 2002
The Hollywood Bowl, October 5-8, 2006 and on June 13, 2007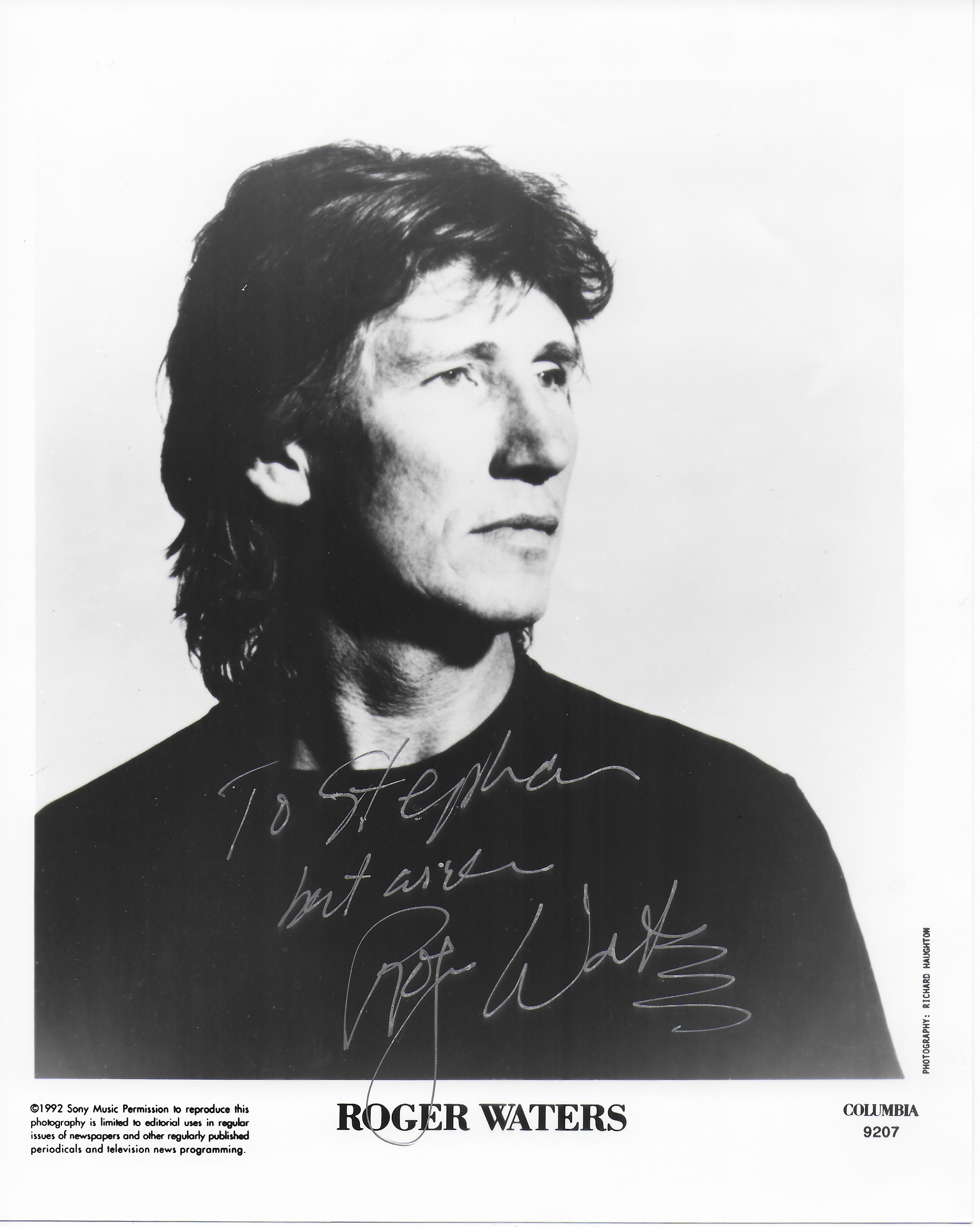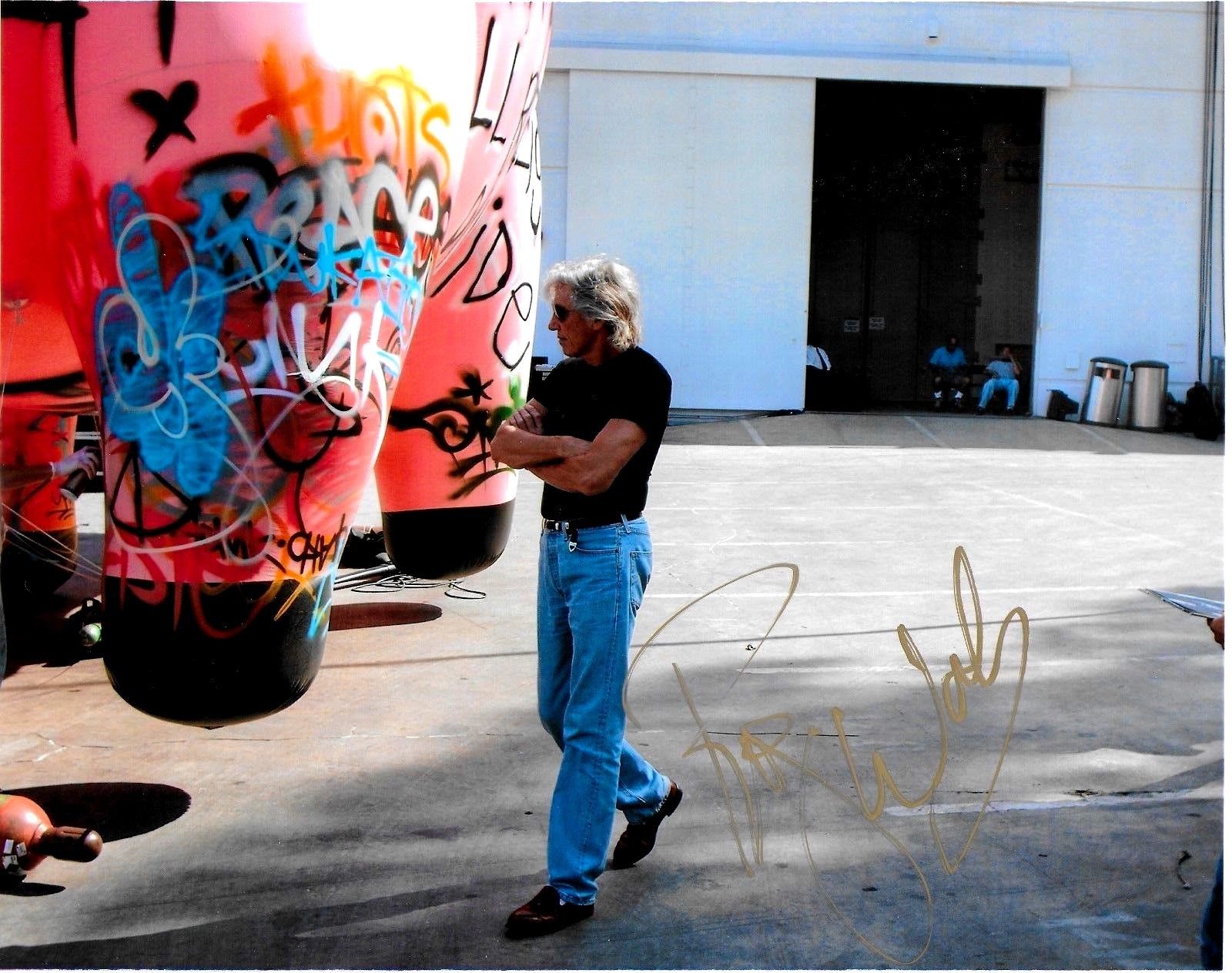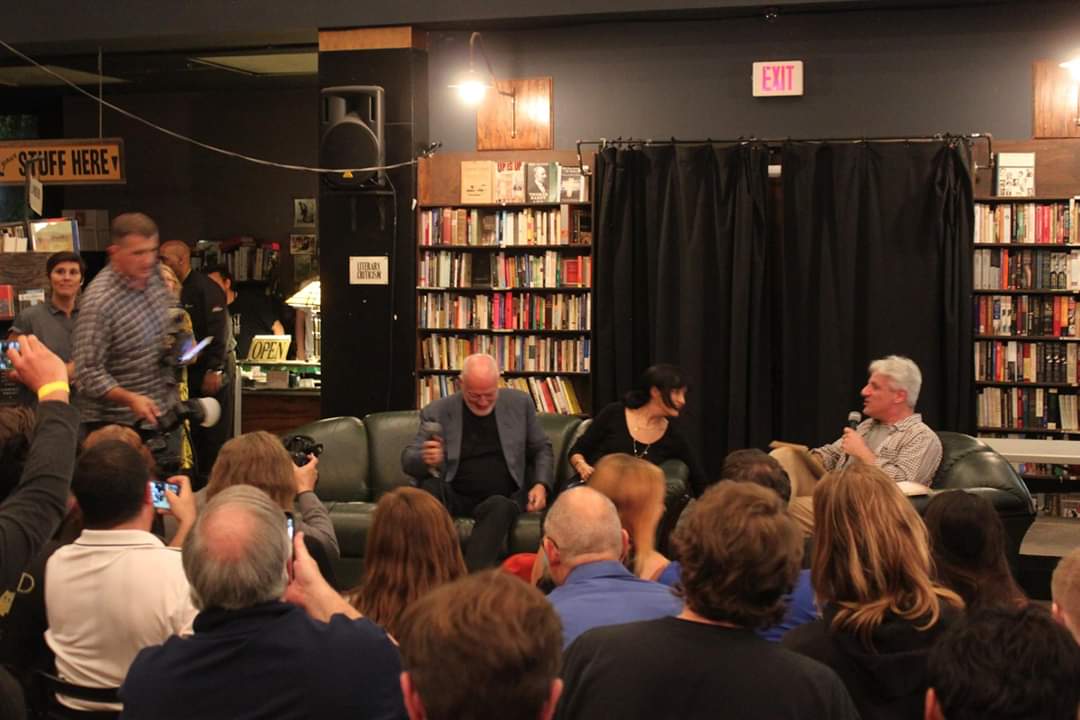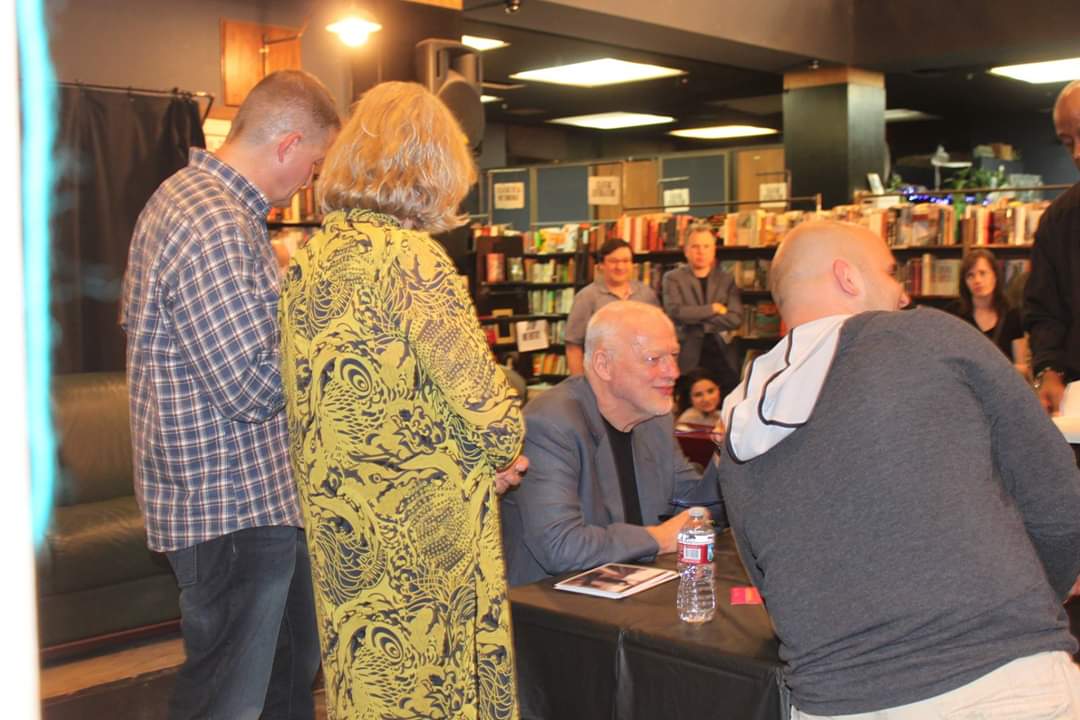 _______________________________________________________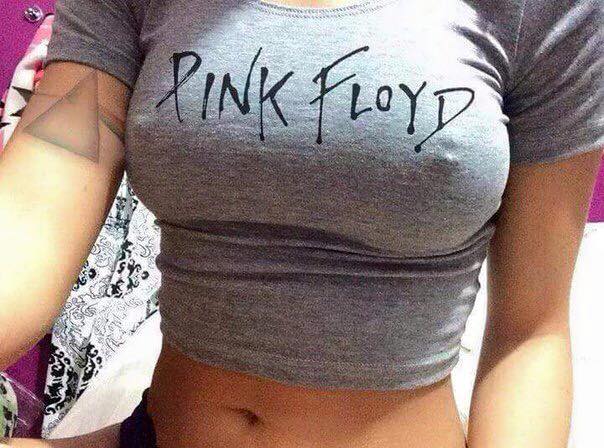 _______________________________________________________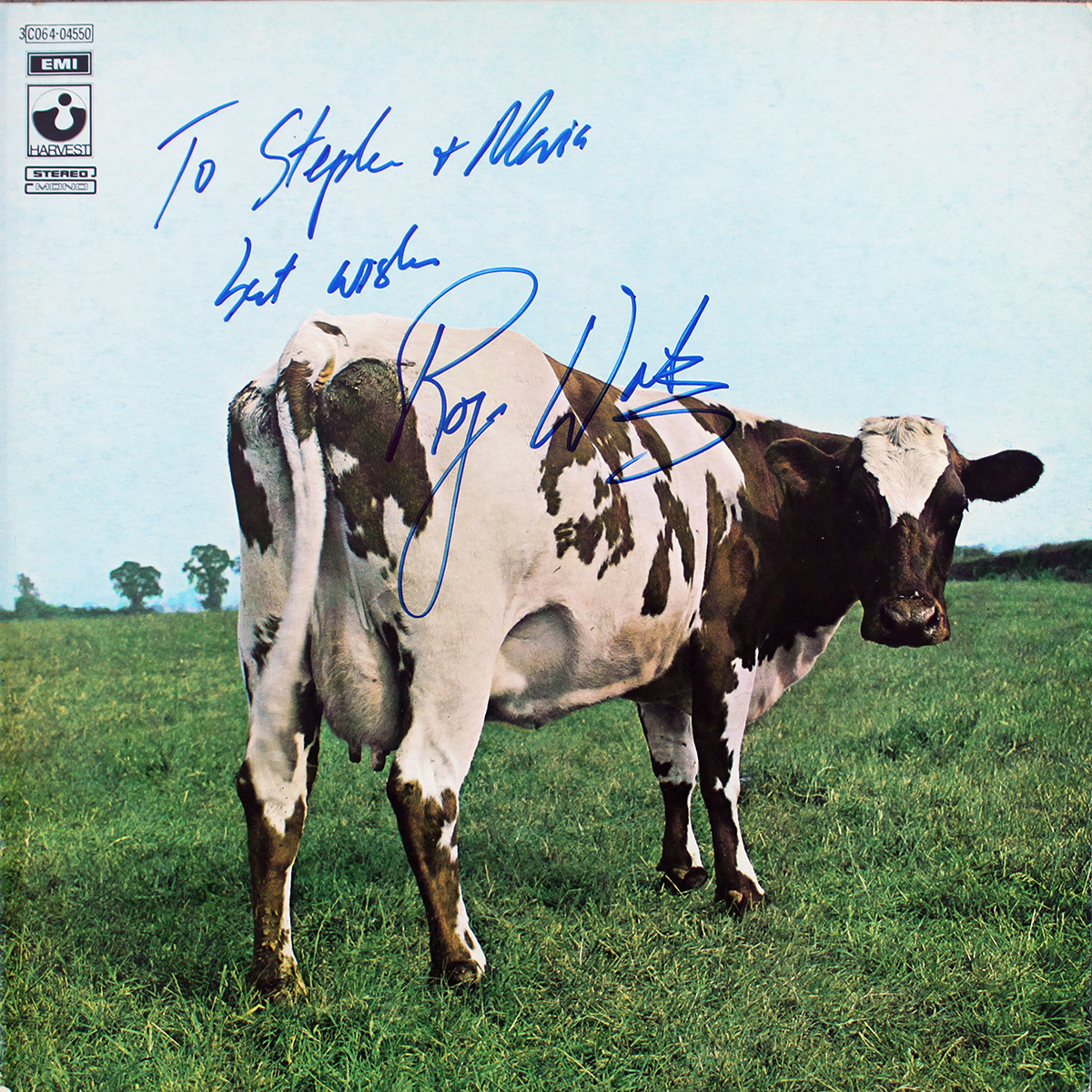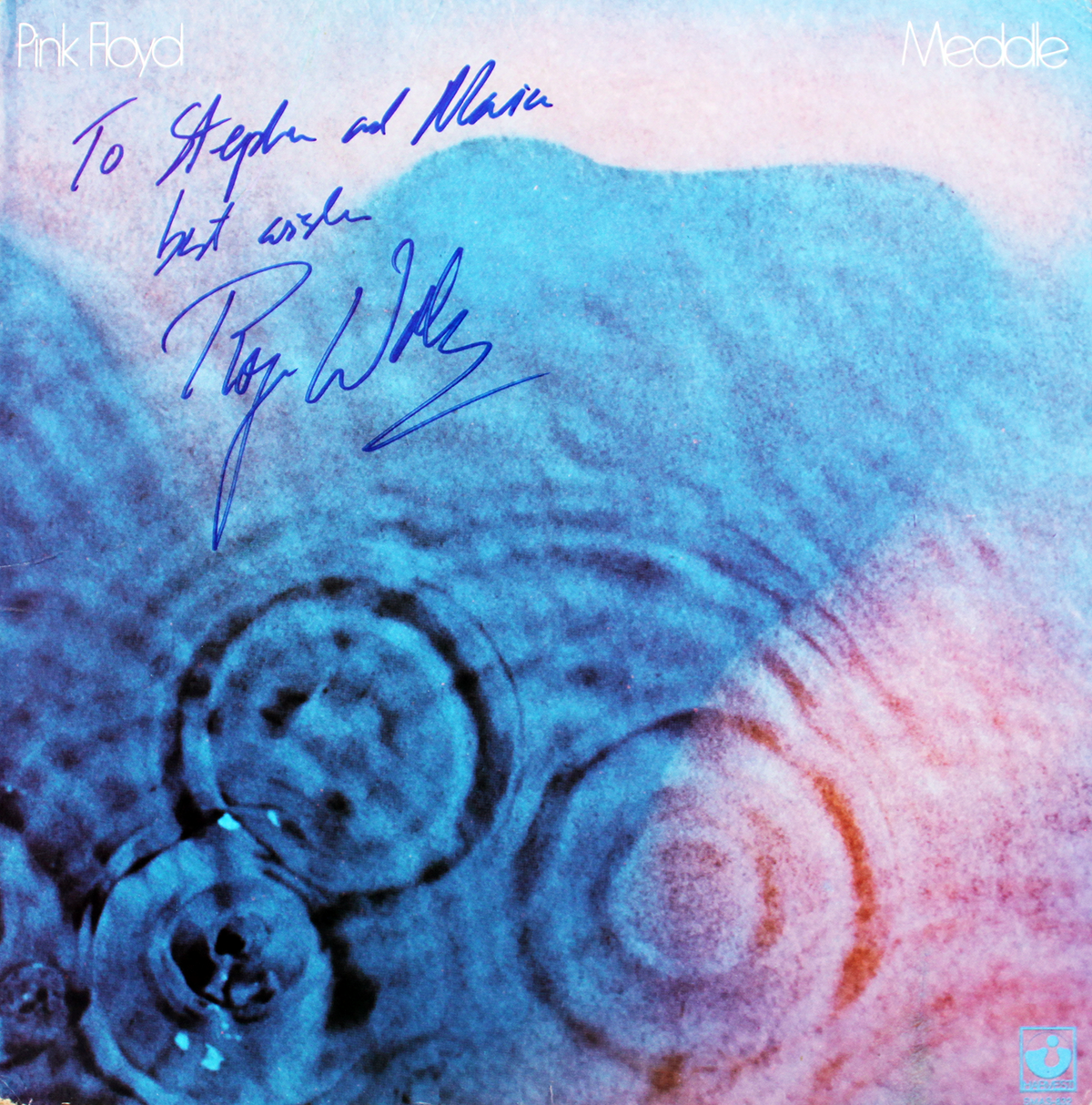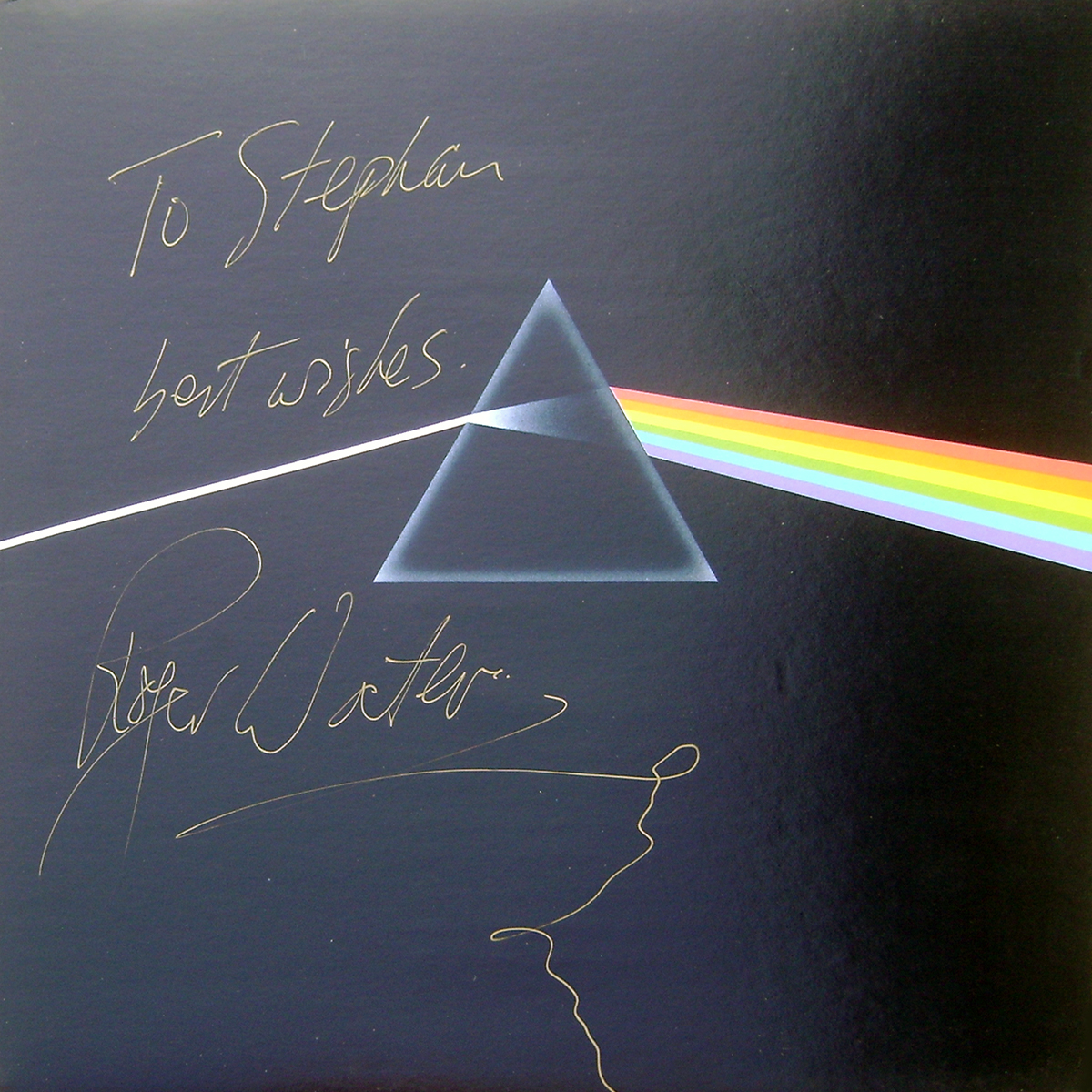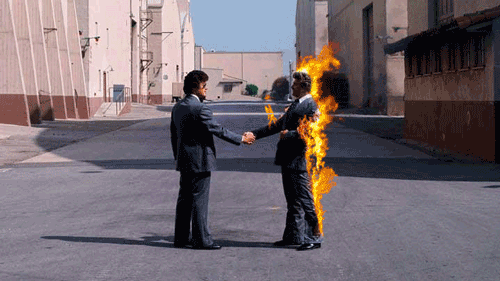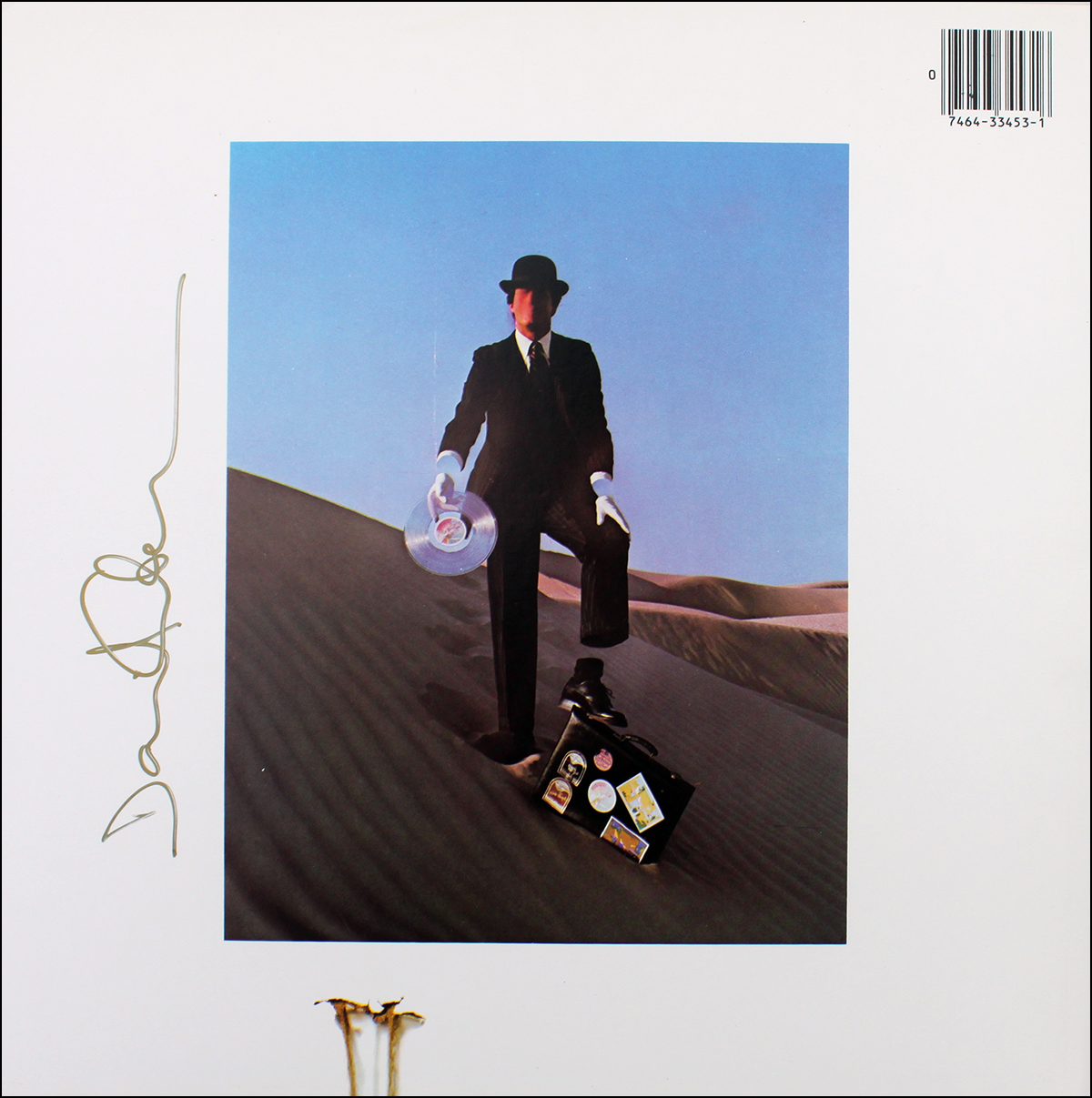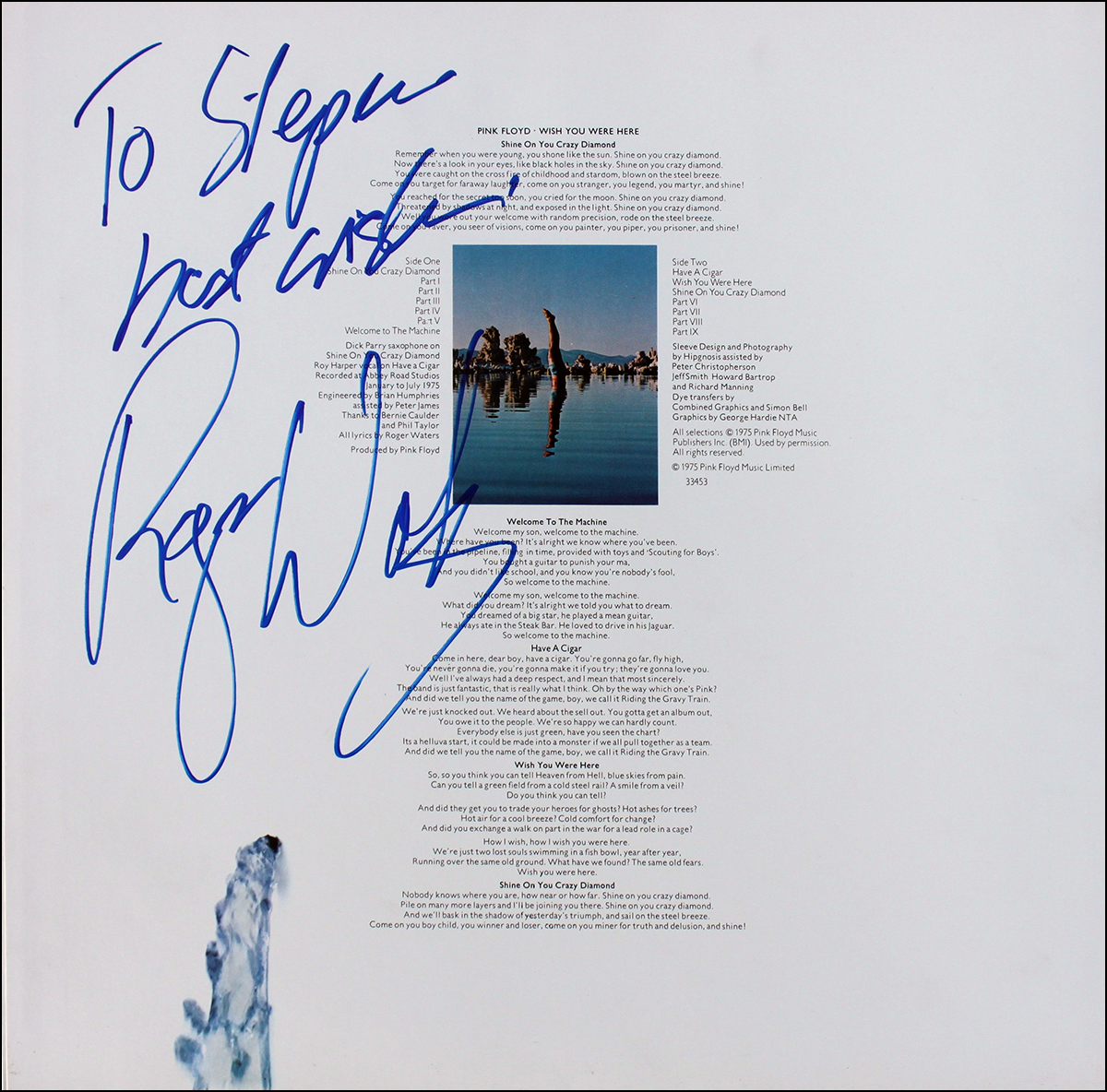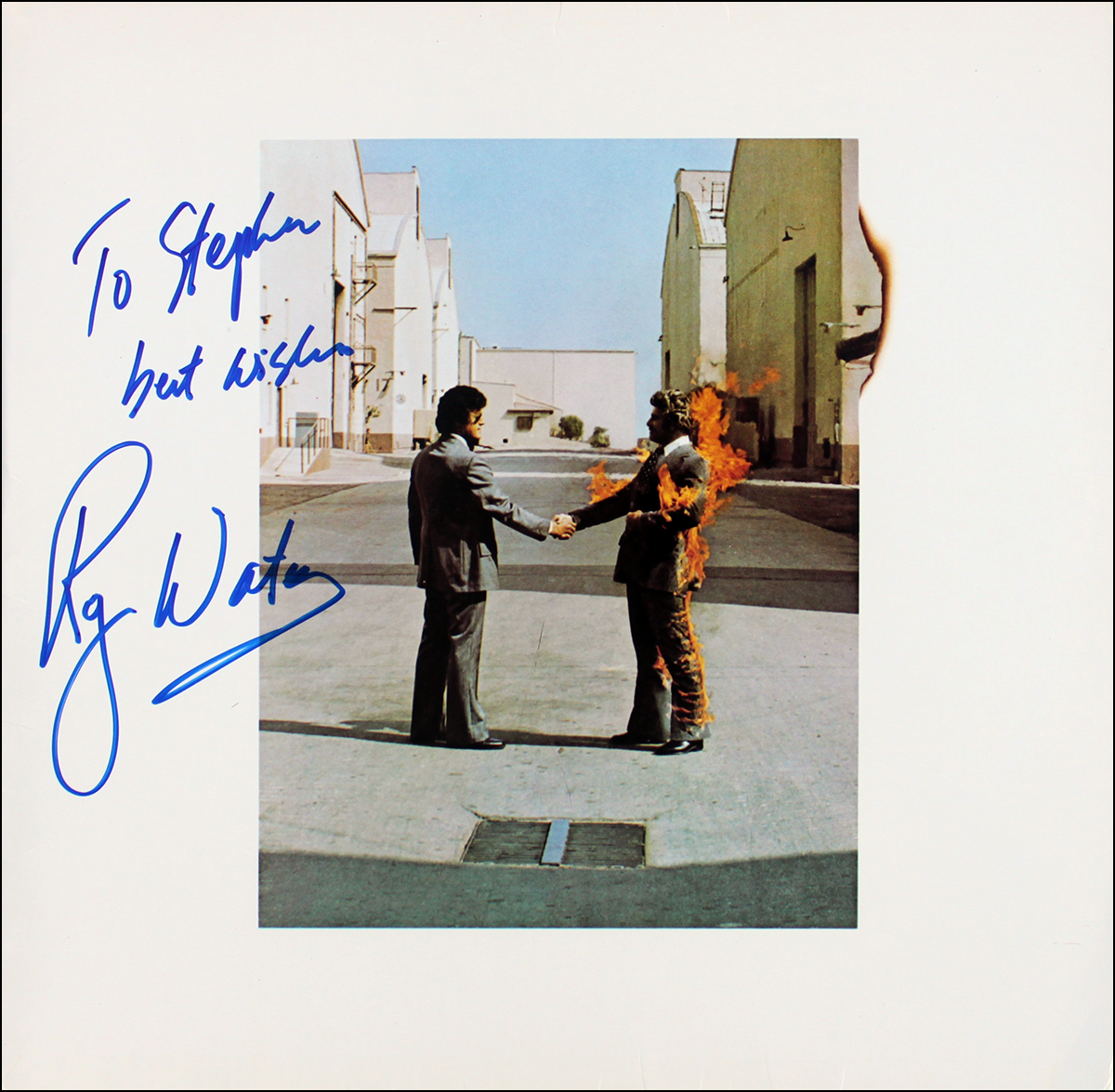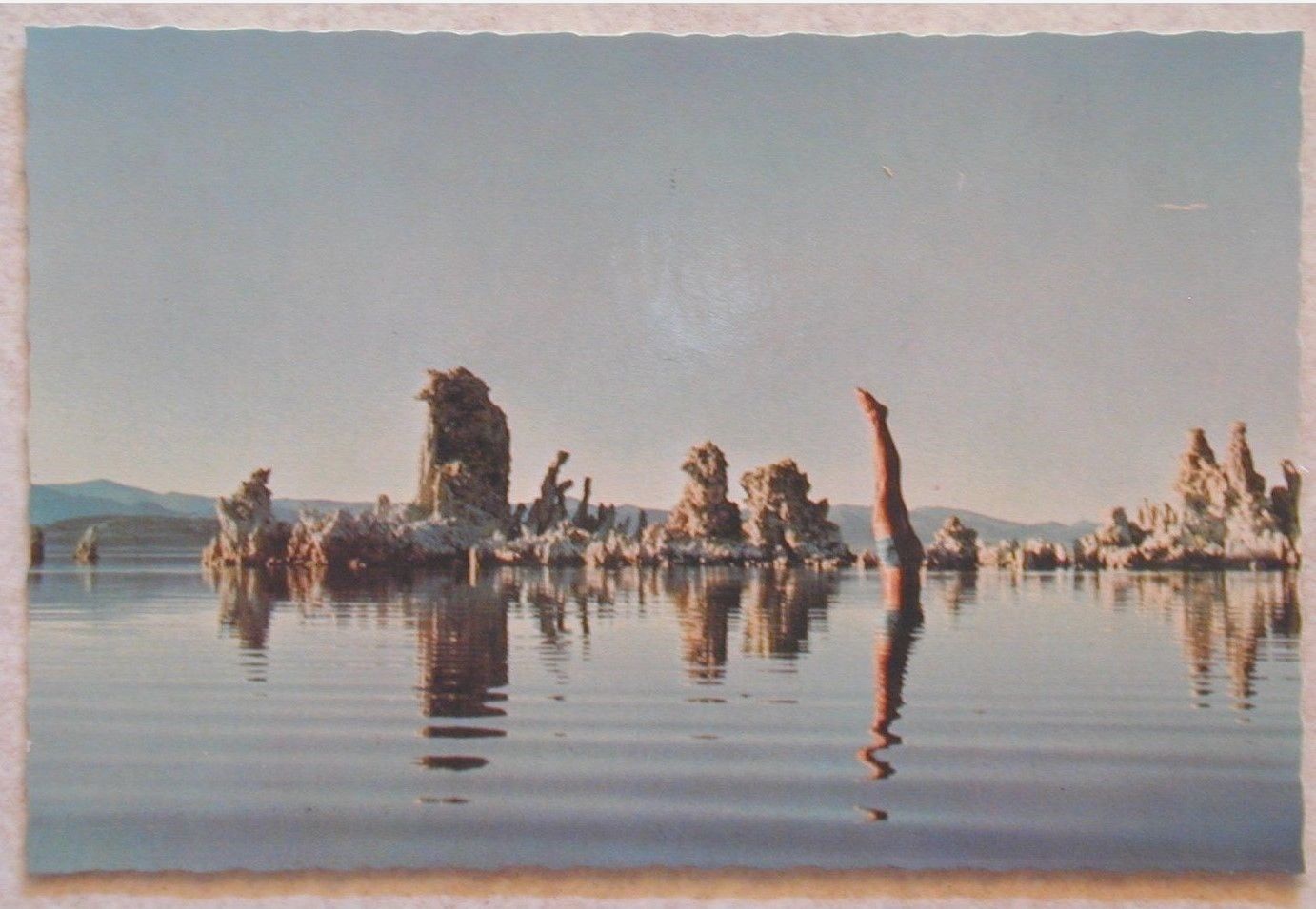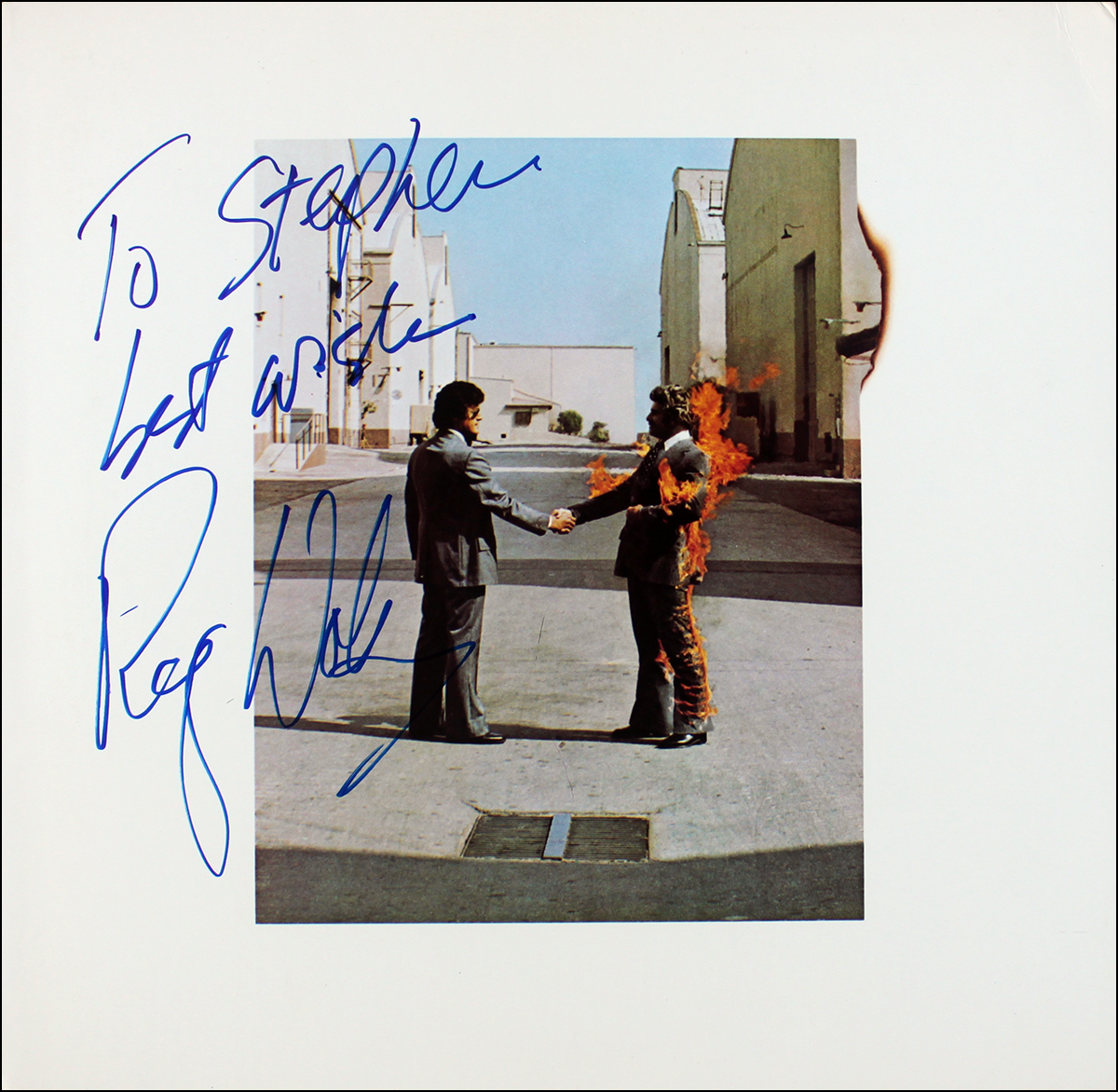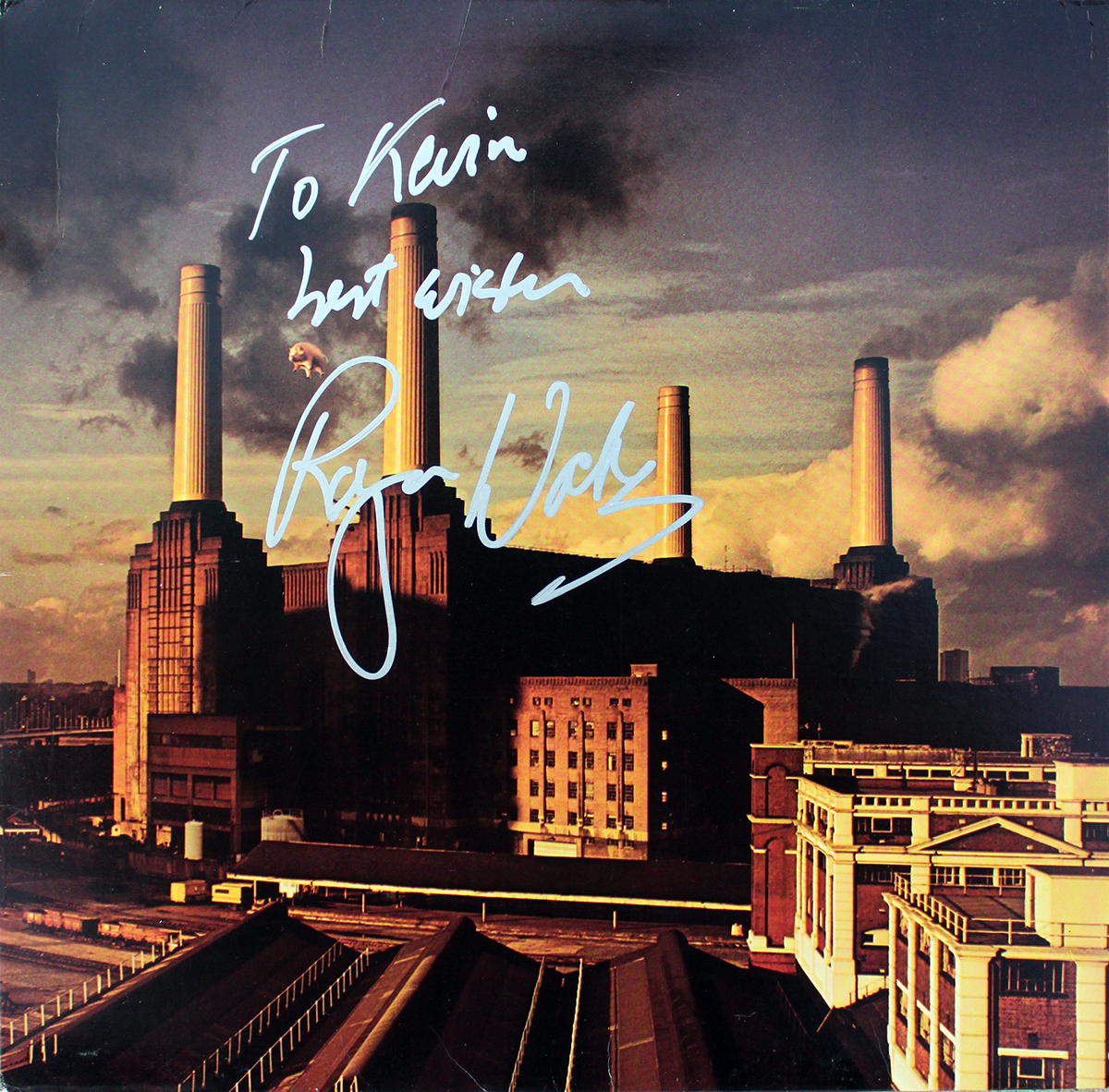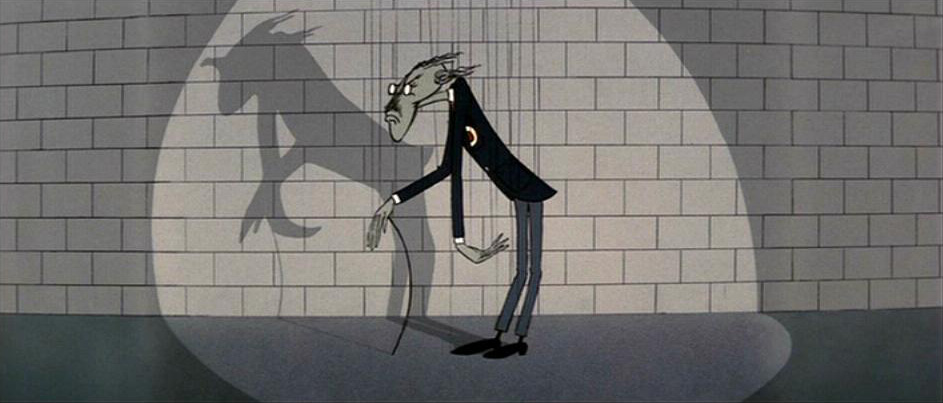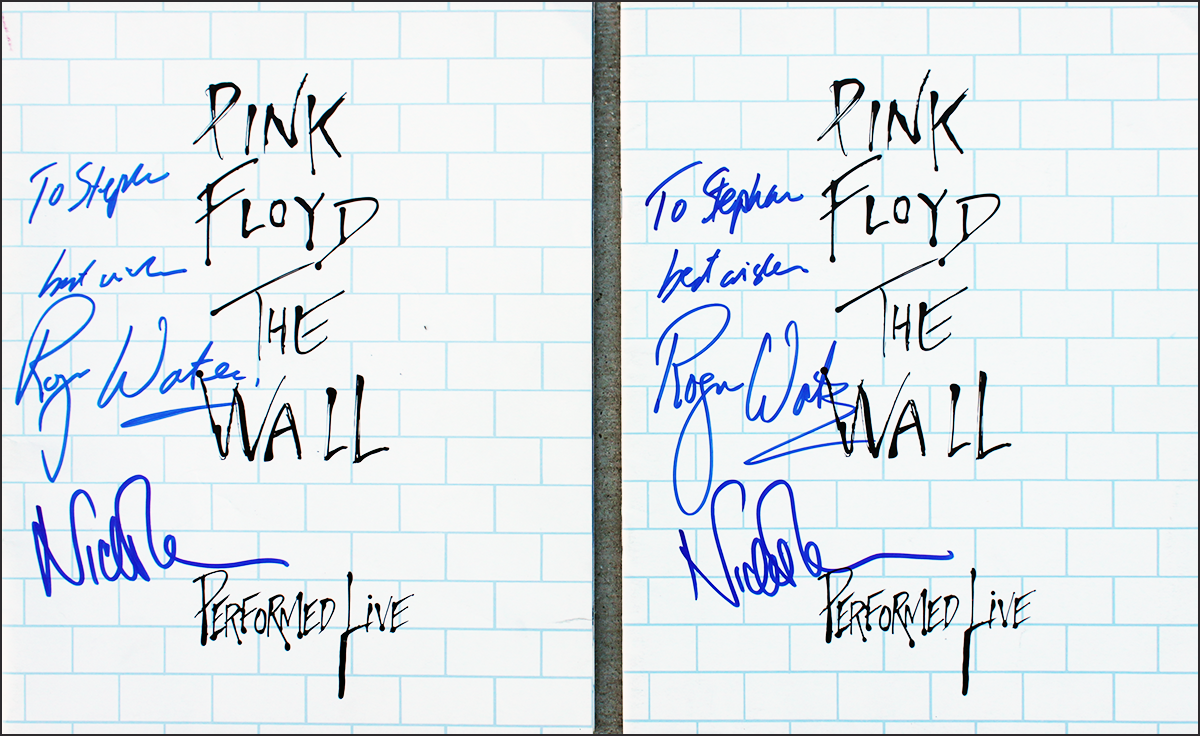 Duel autographed "The Wall" Concert Programs, by Roger Waters and Nick Mason.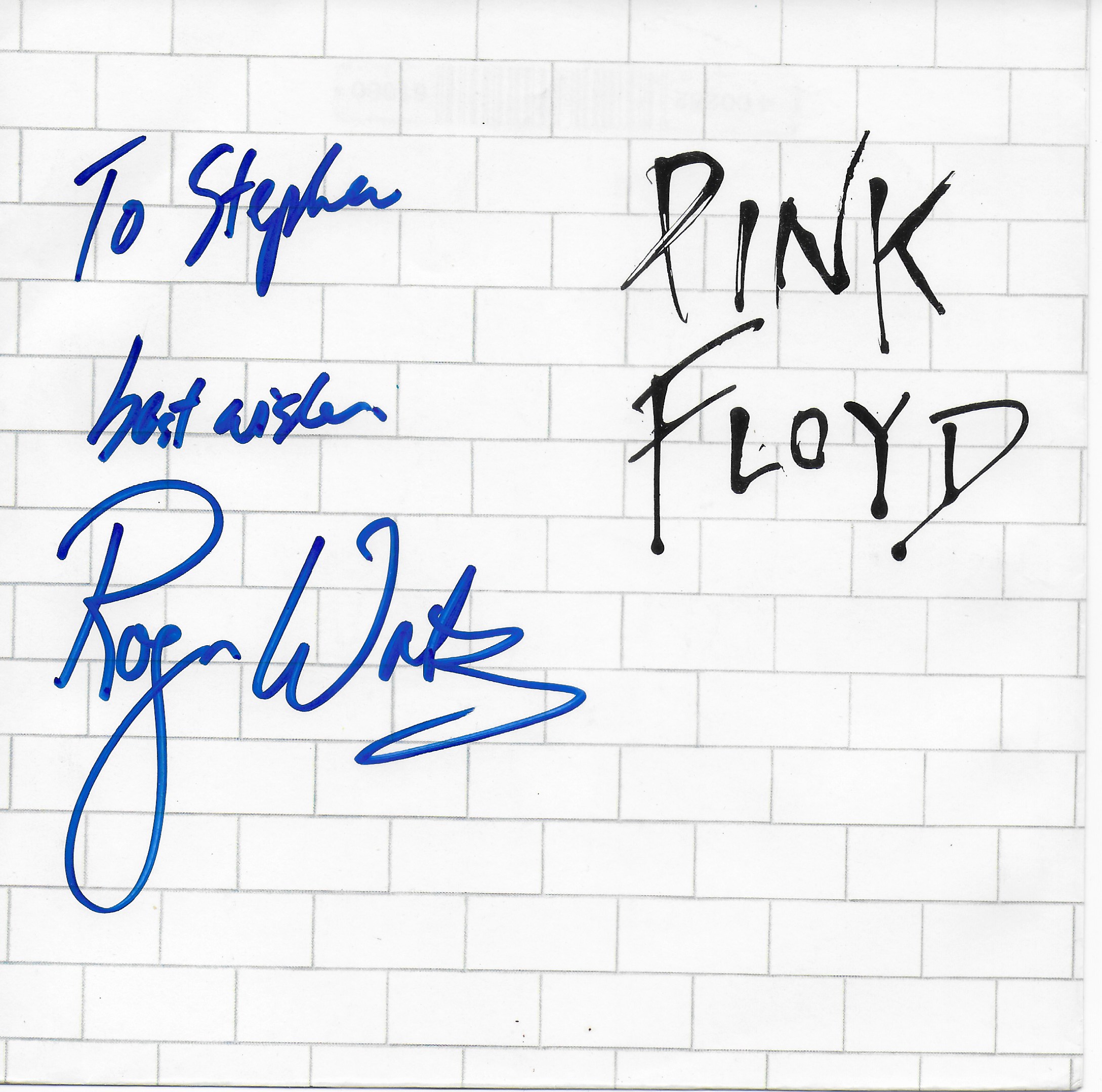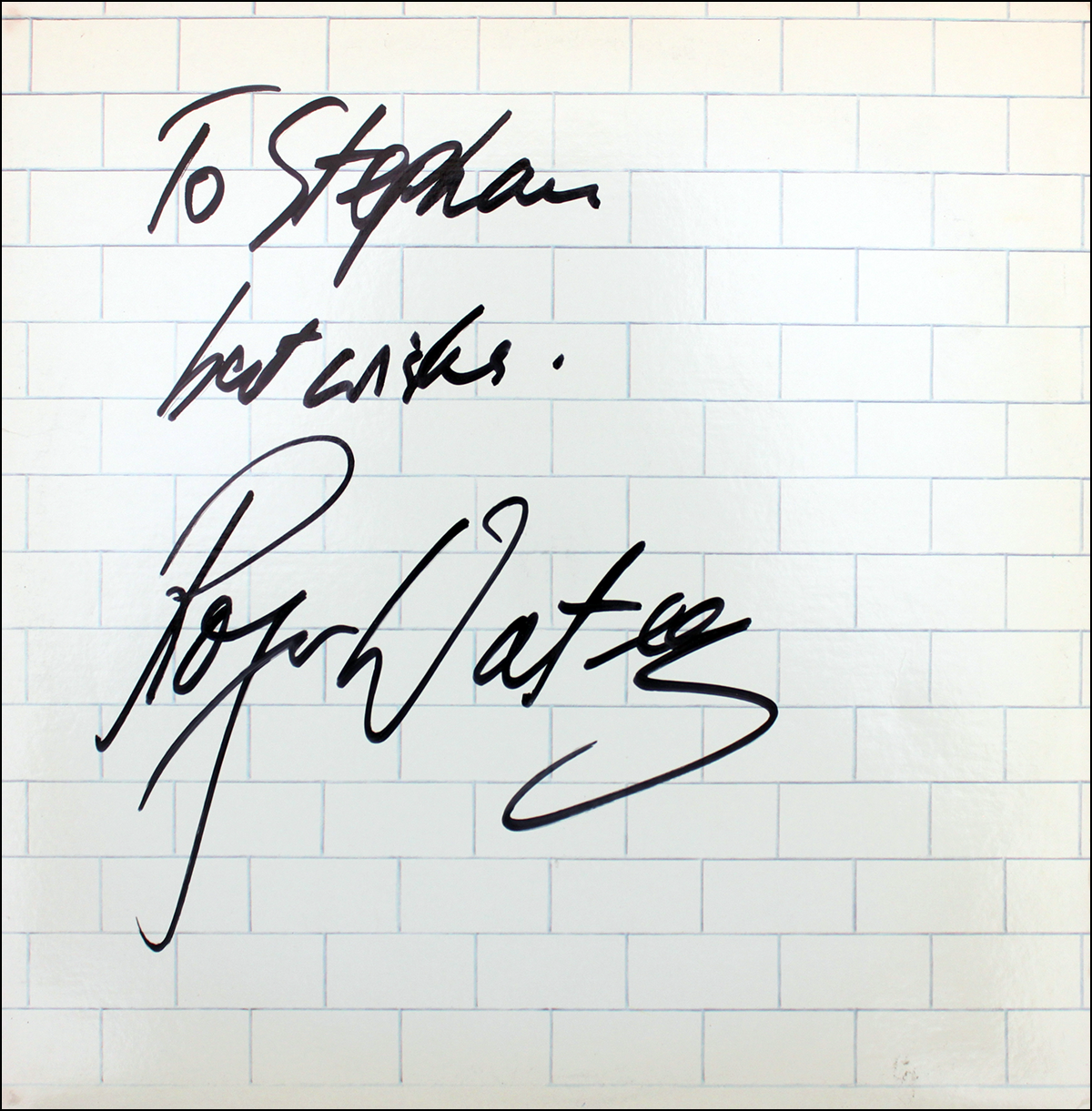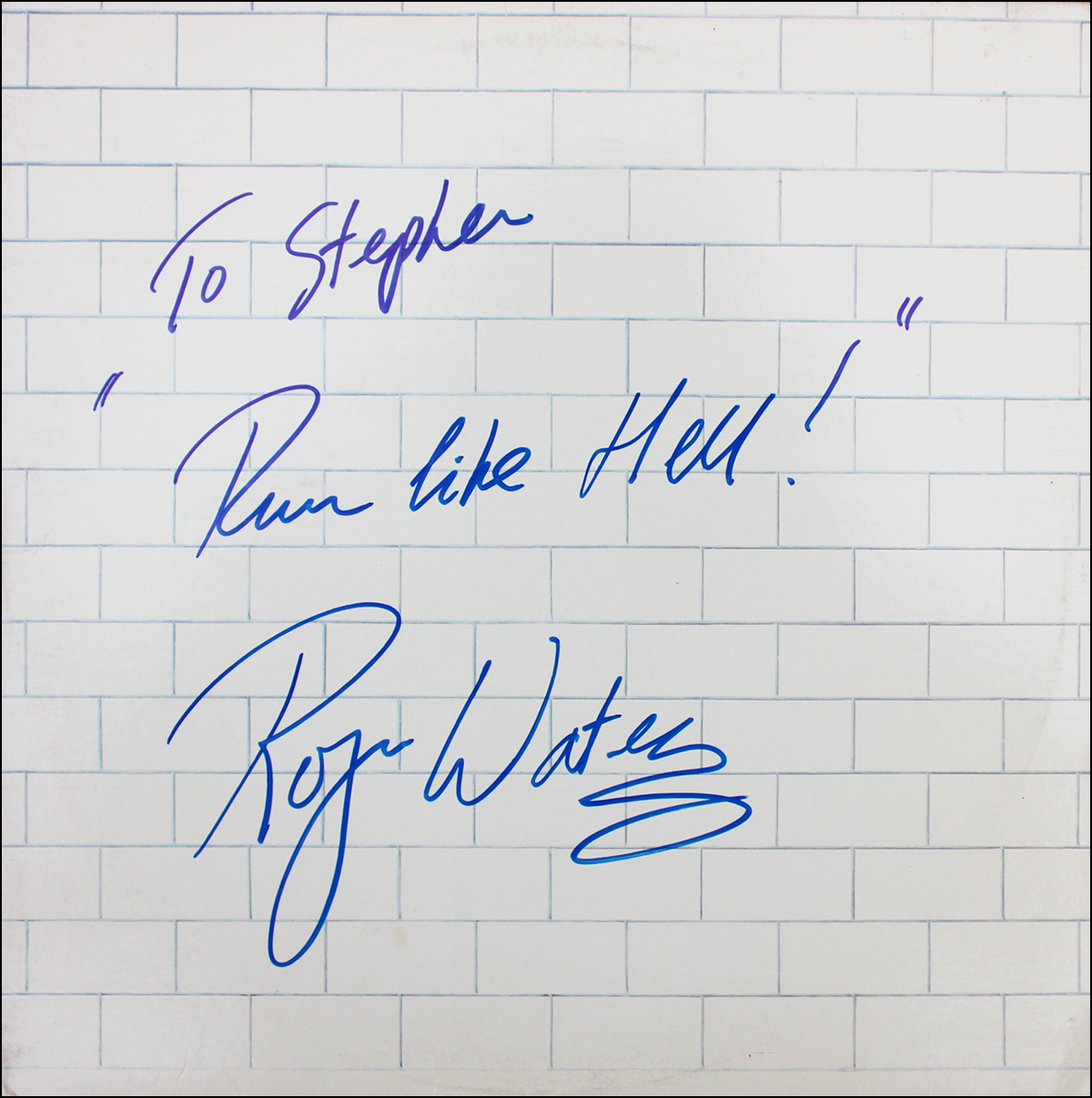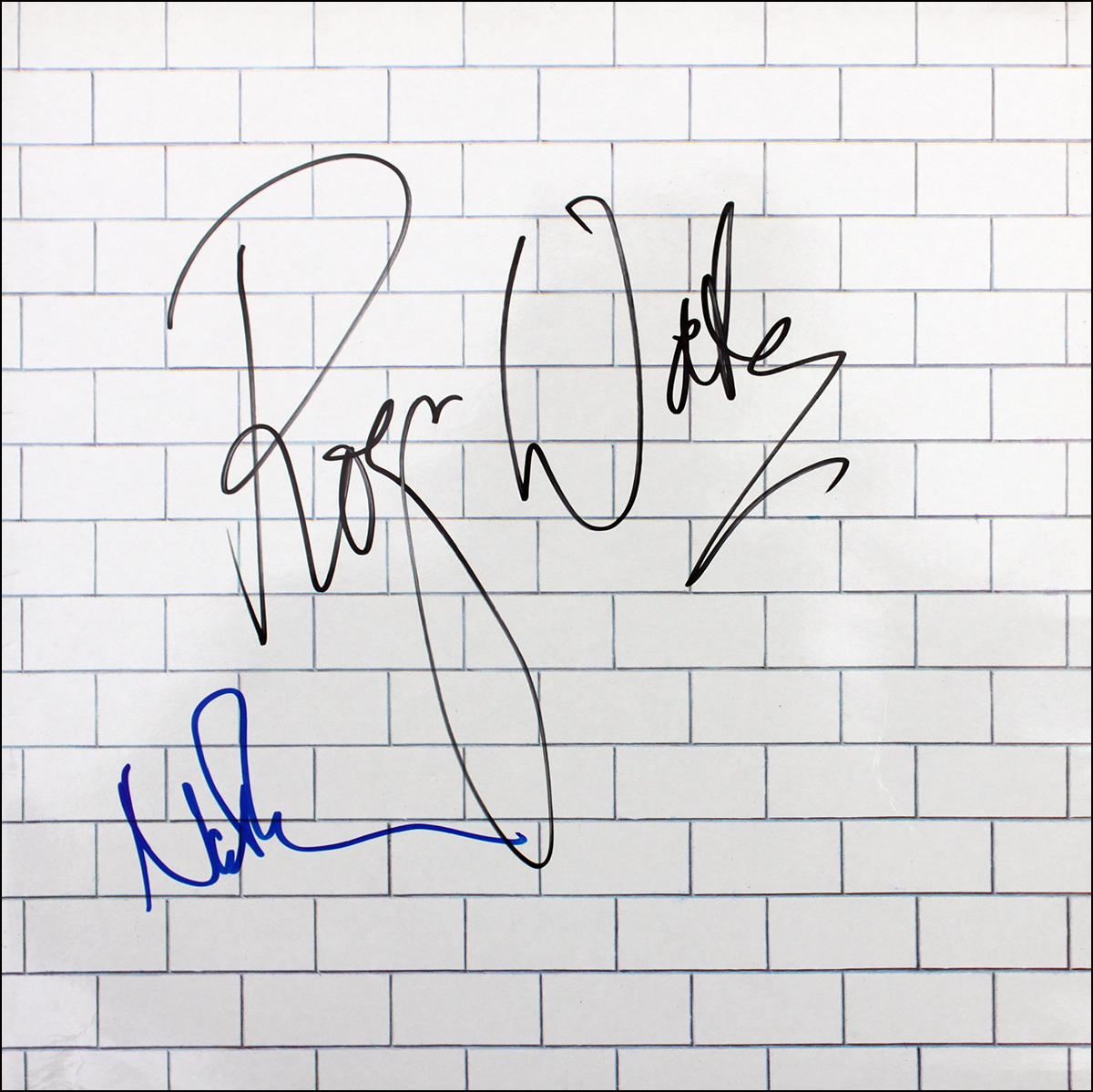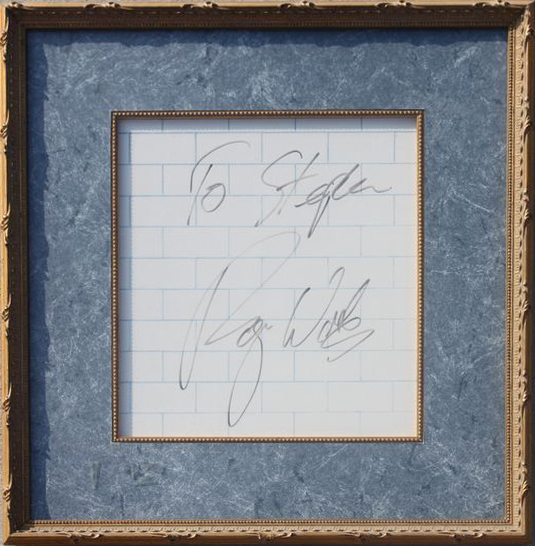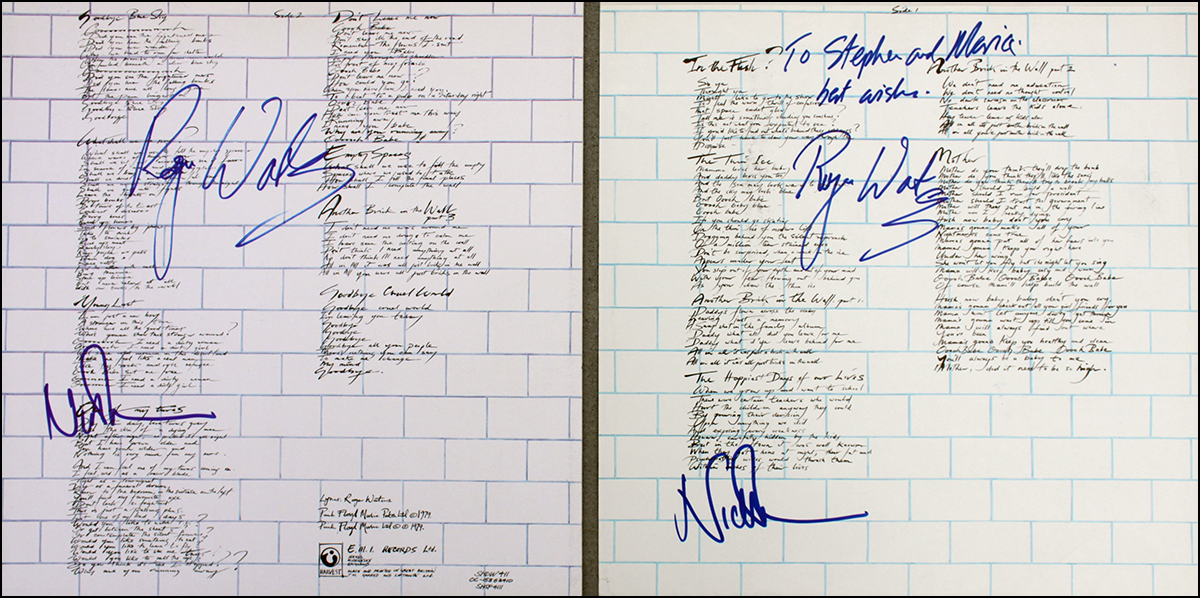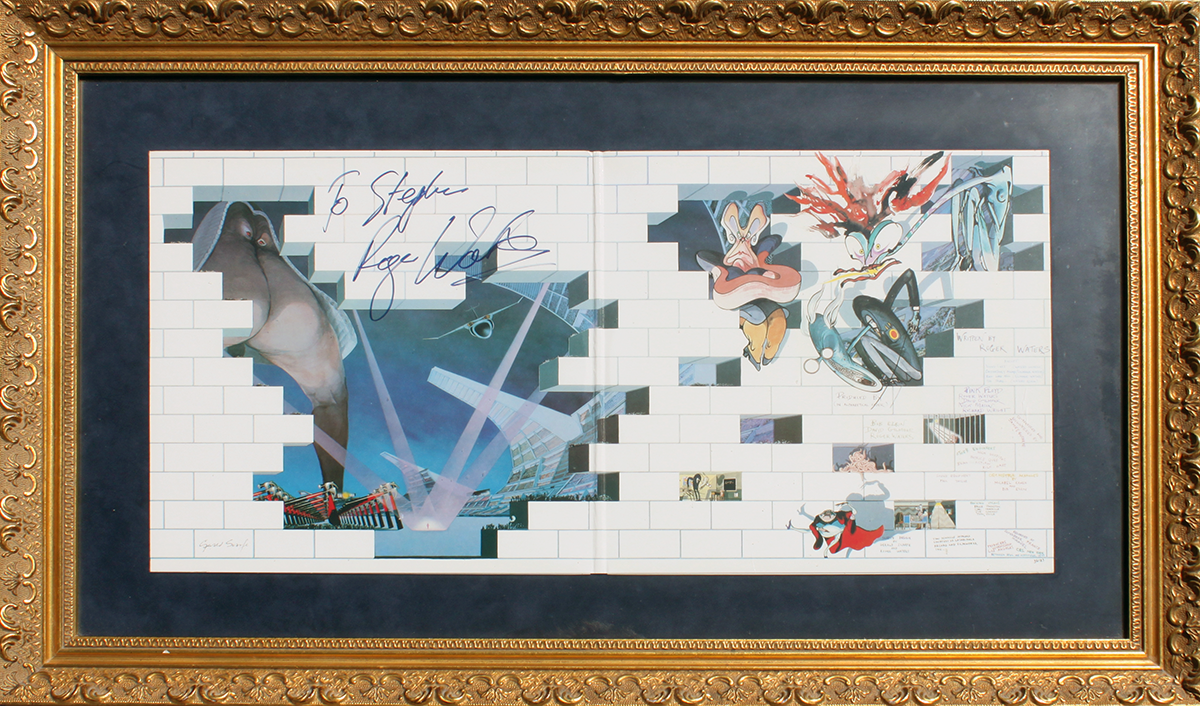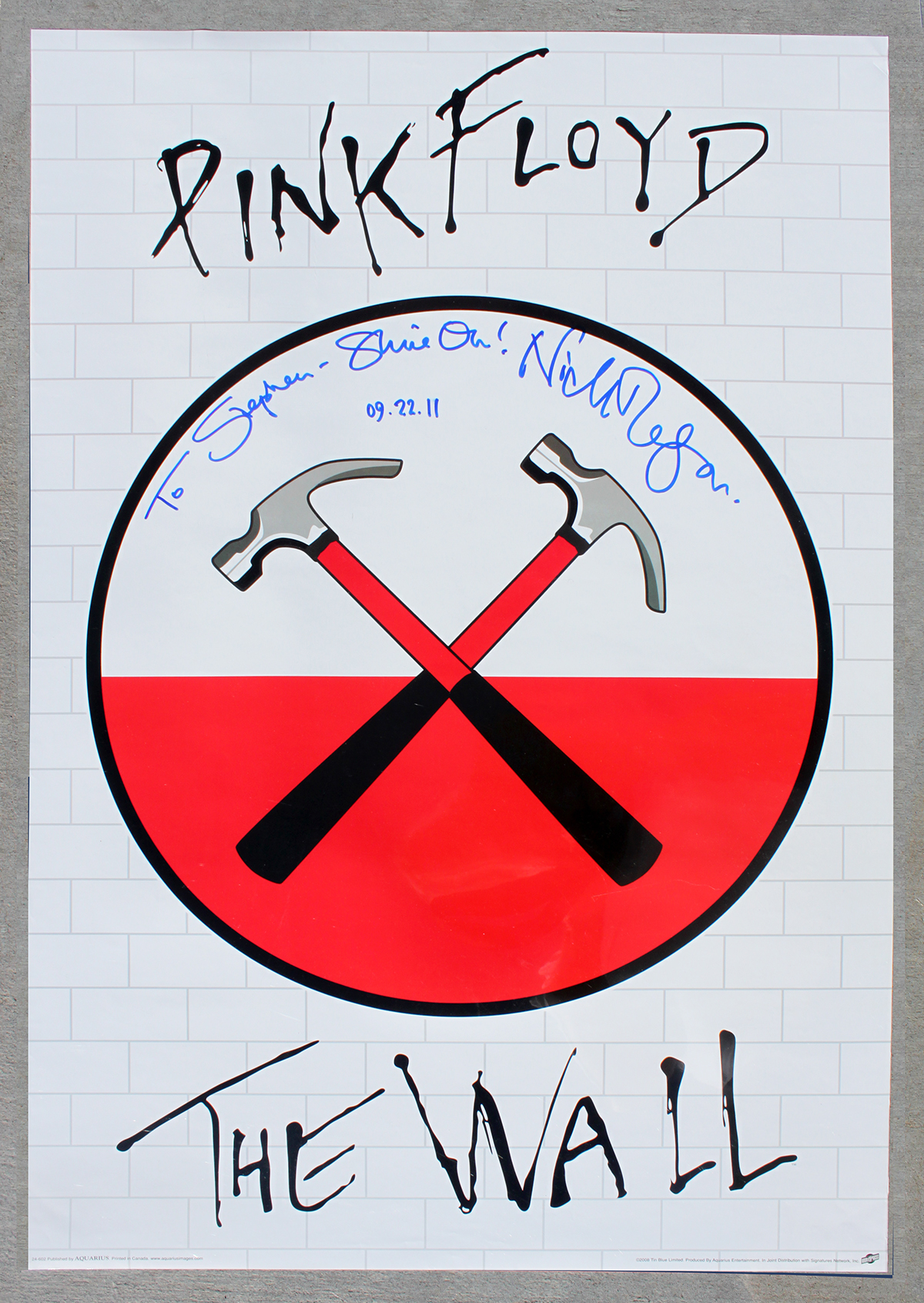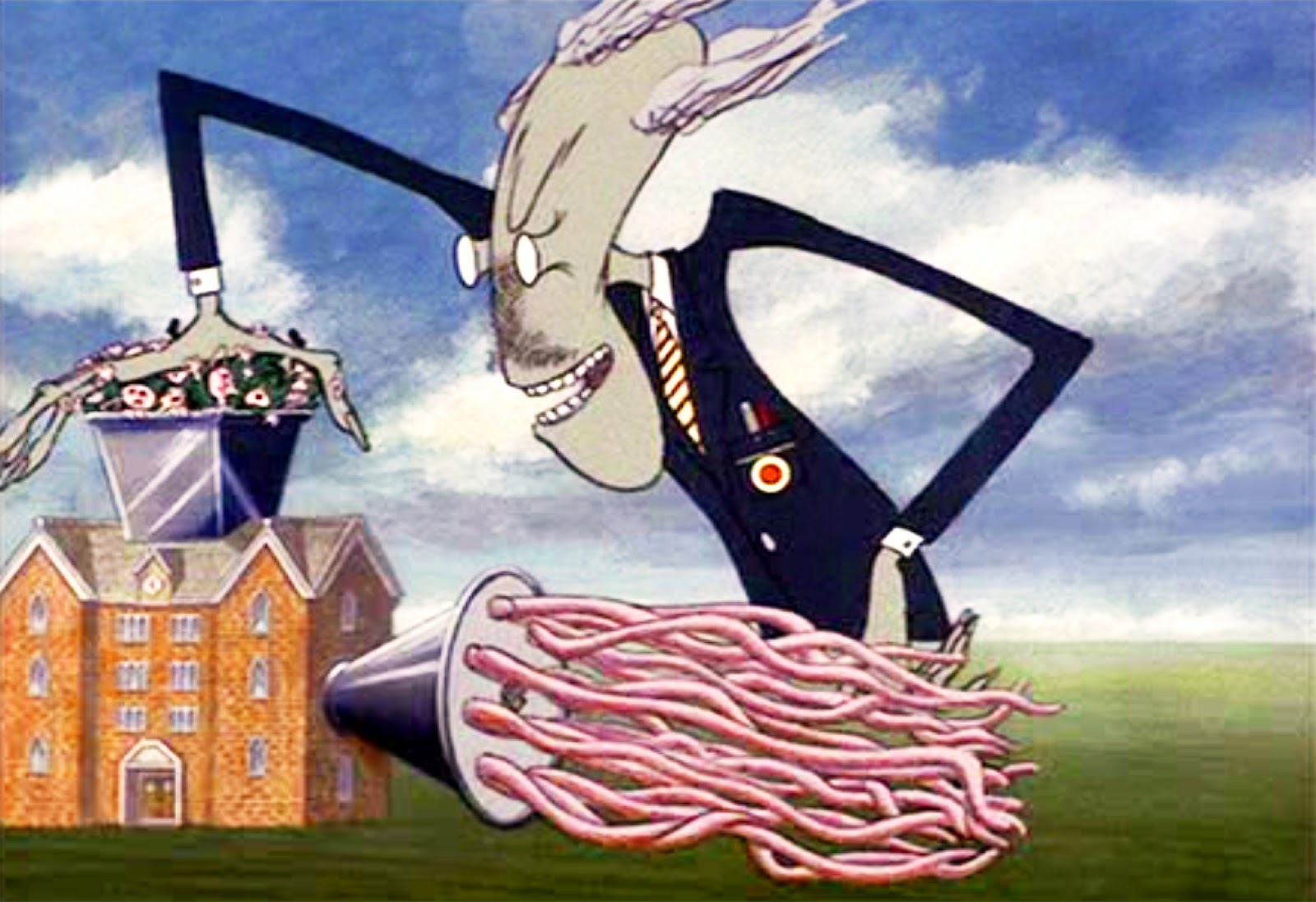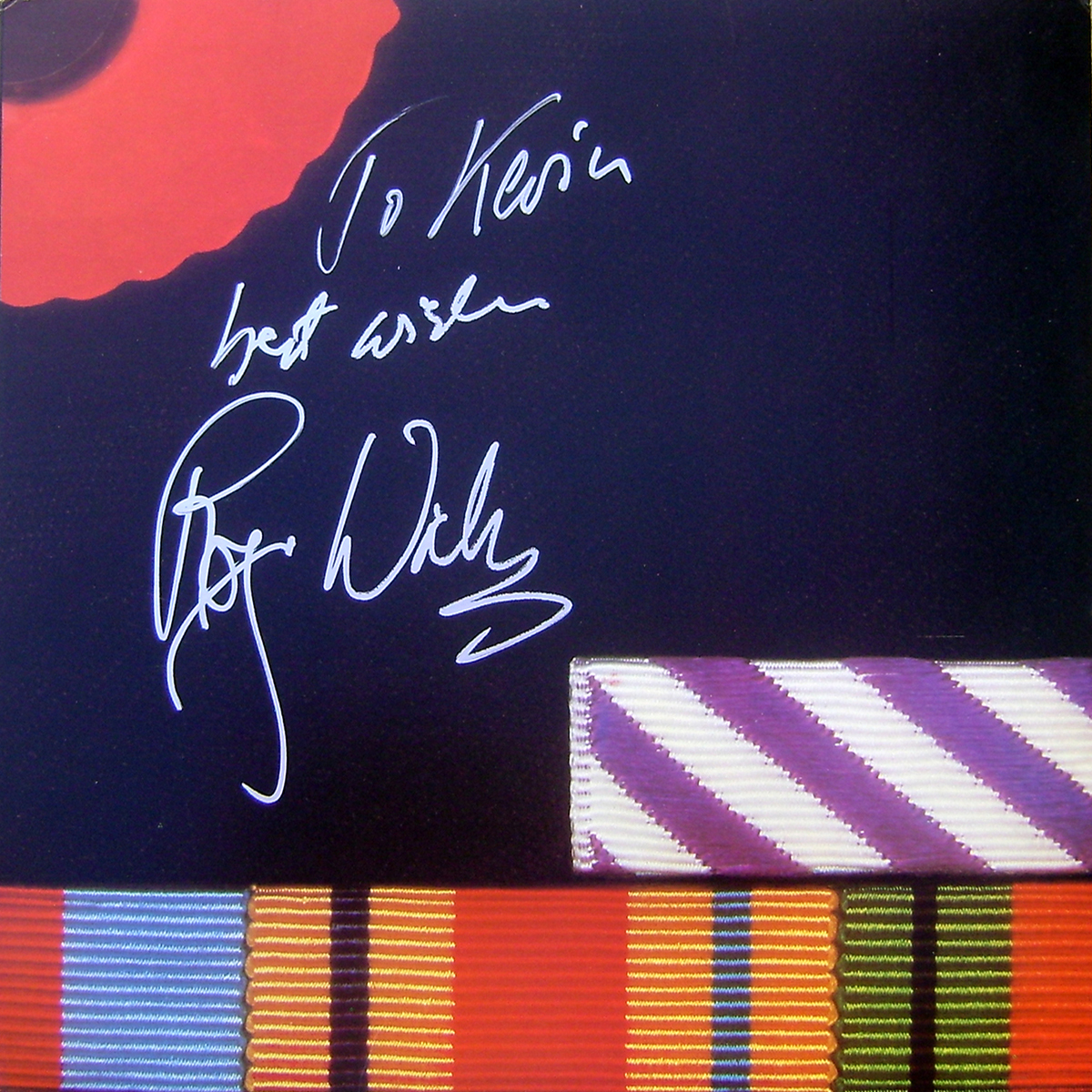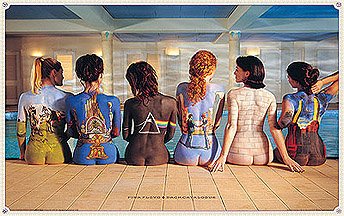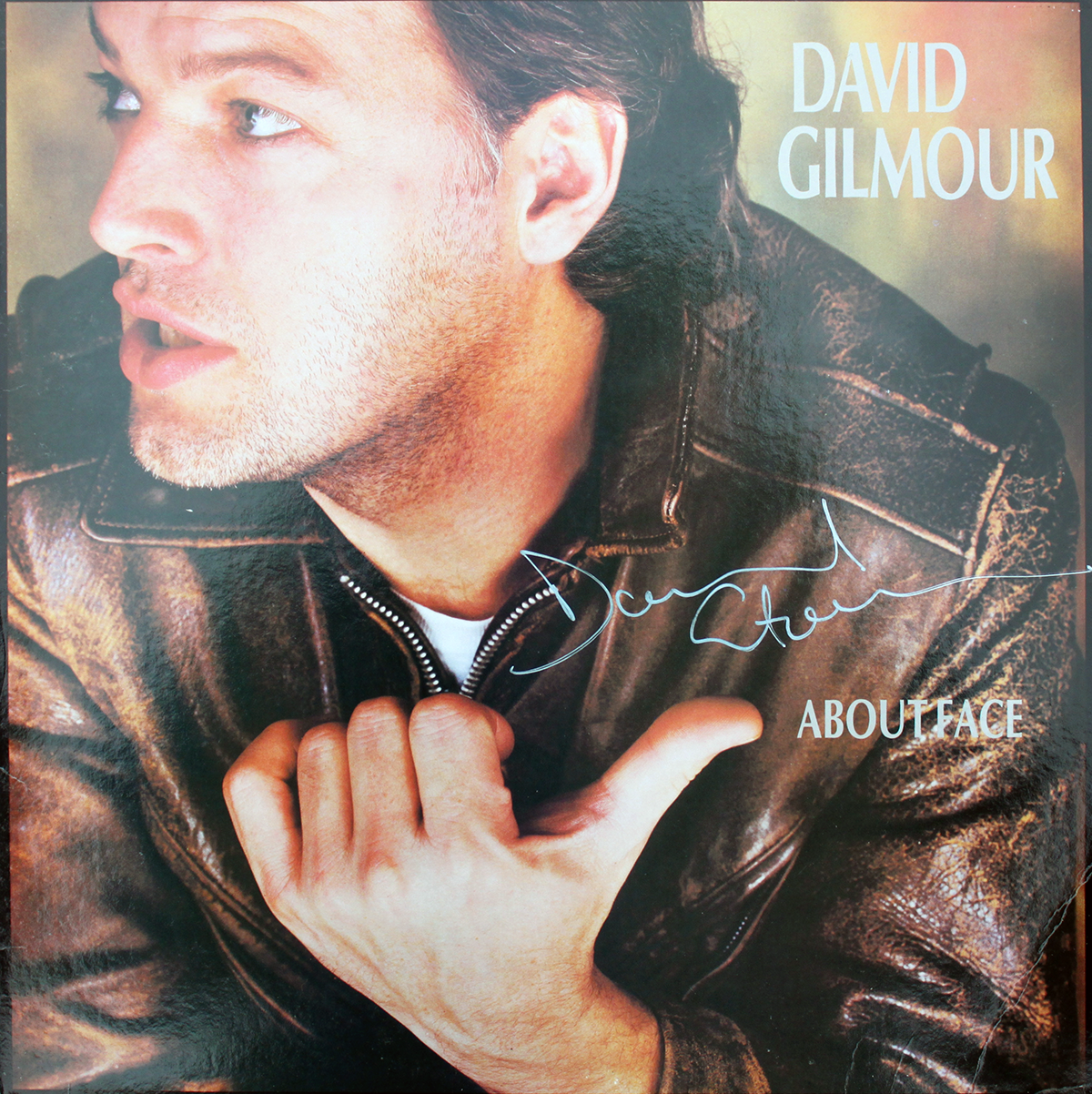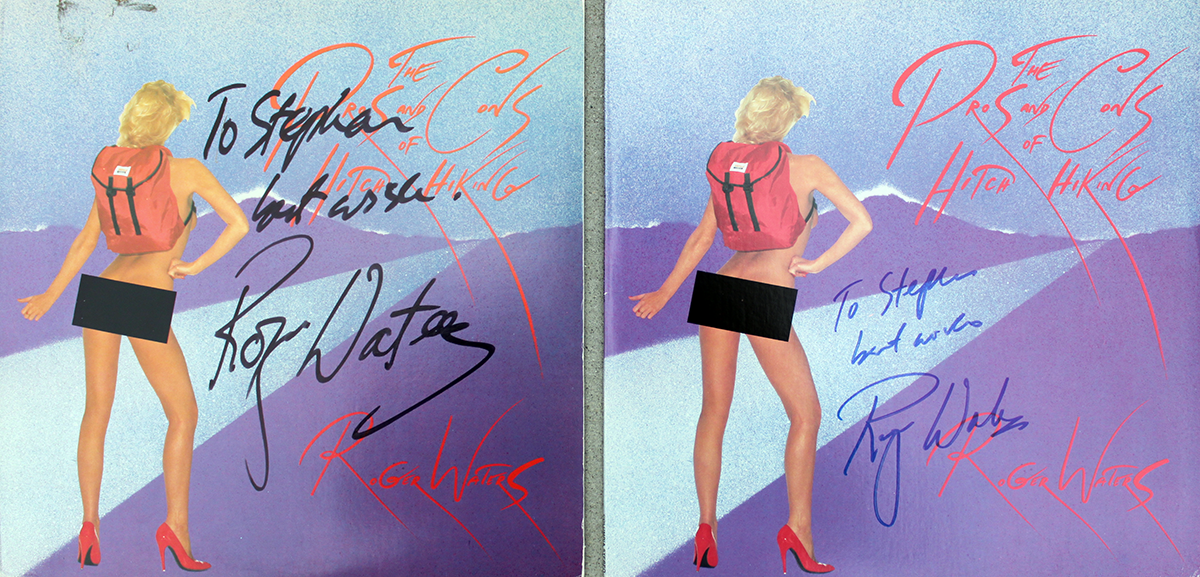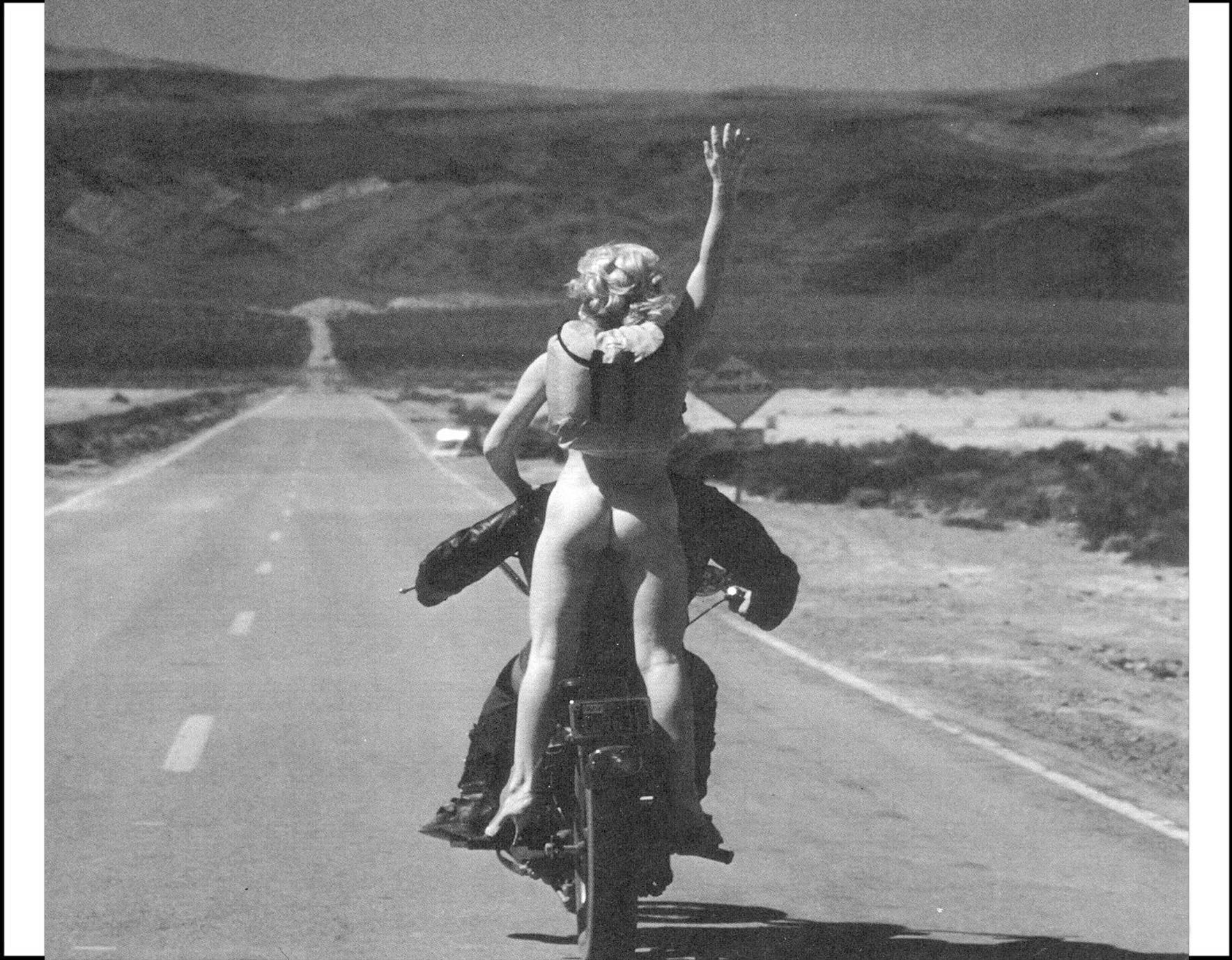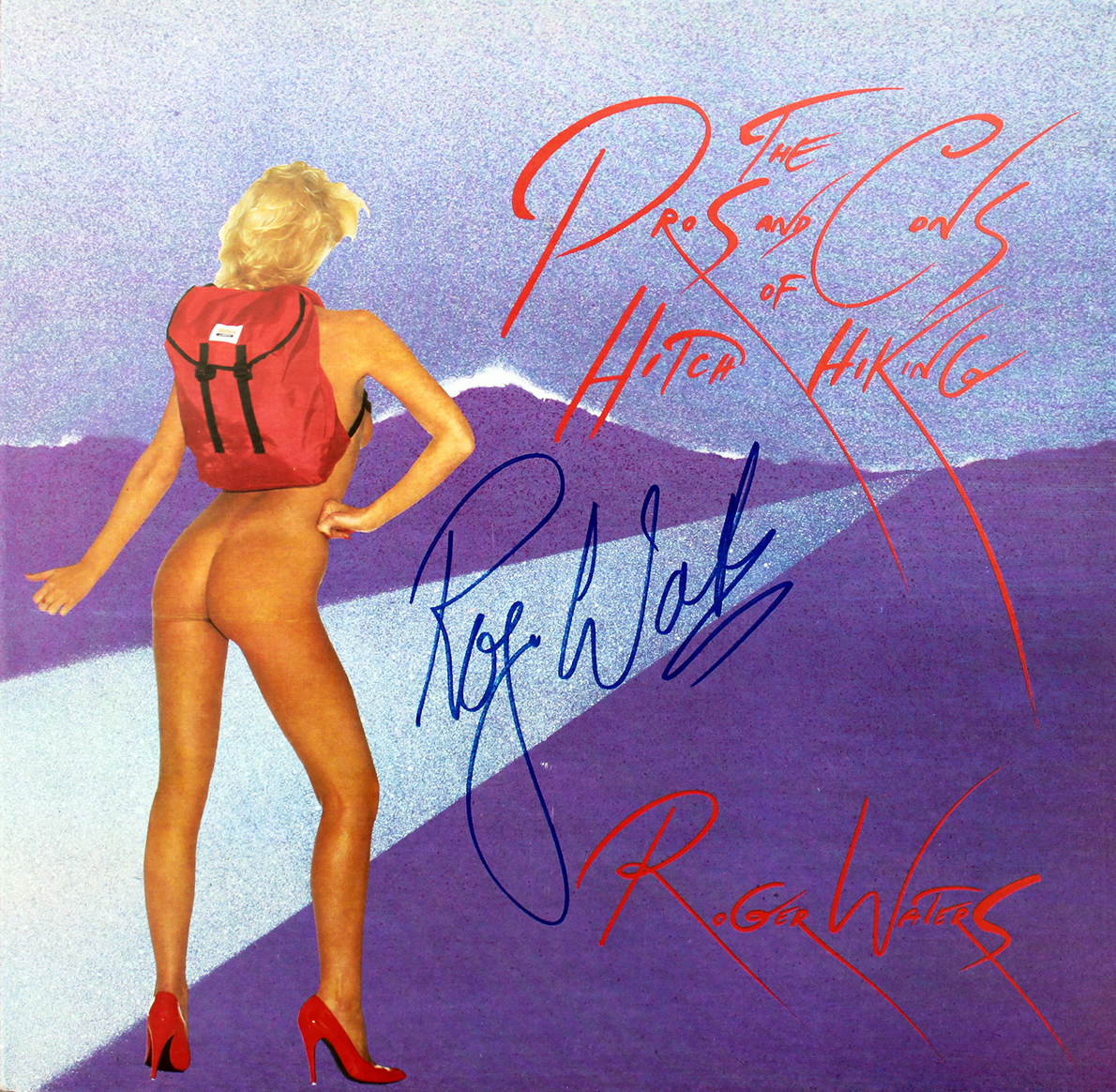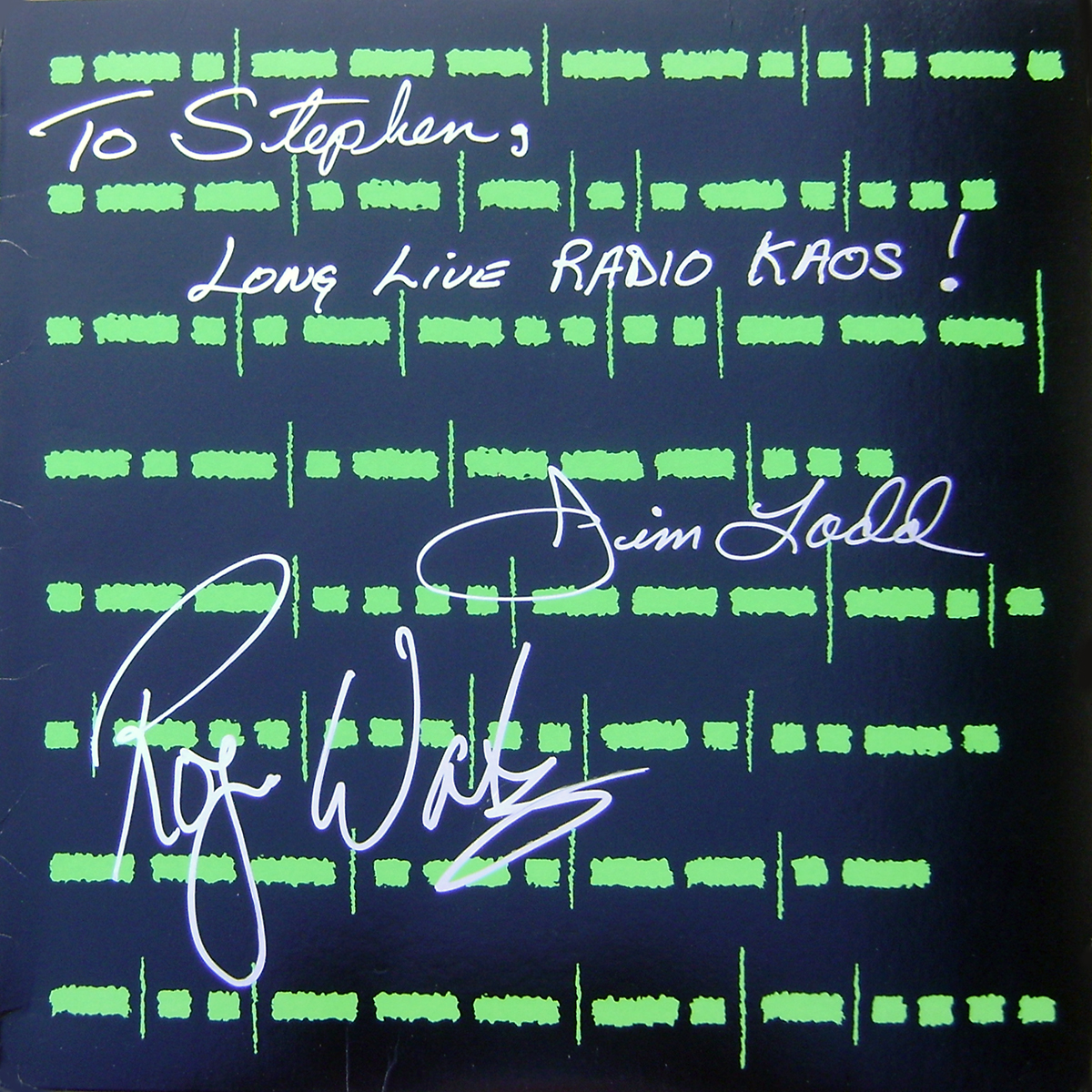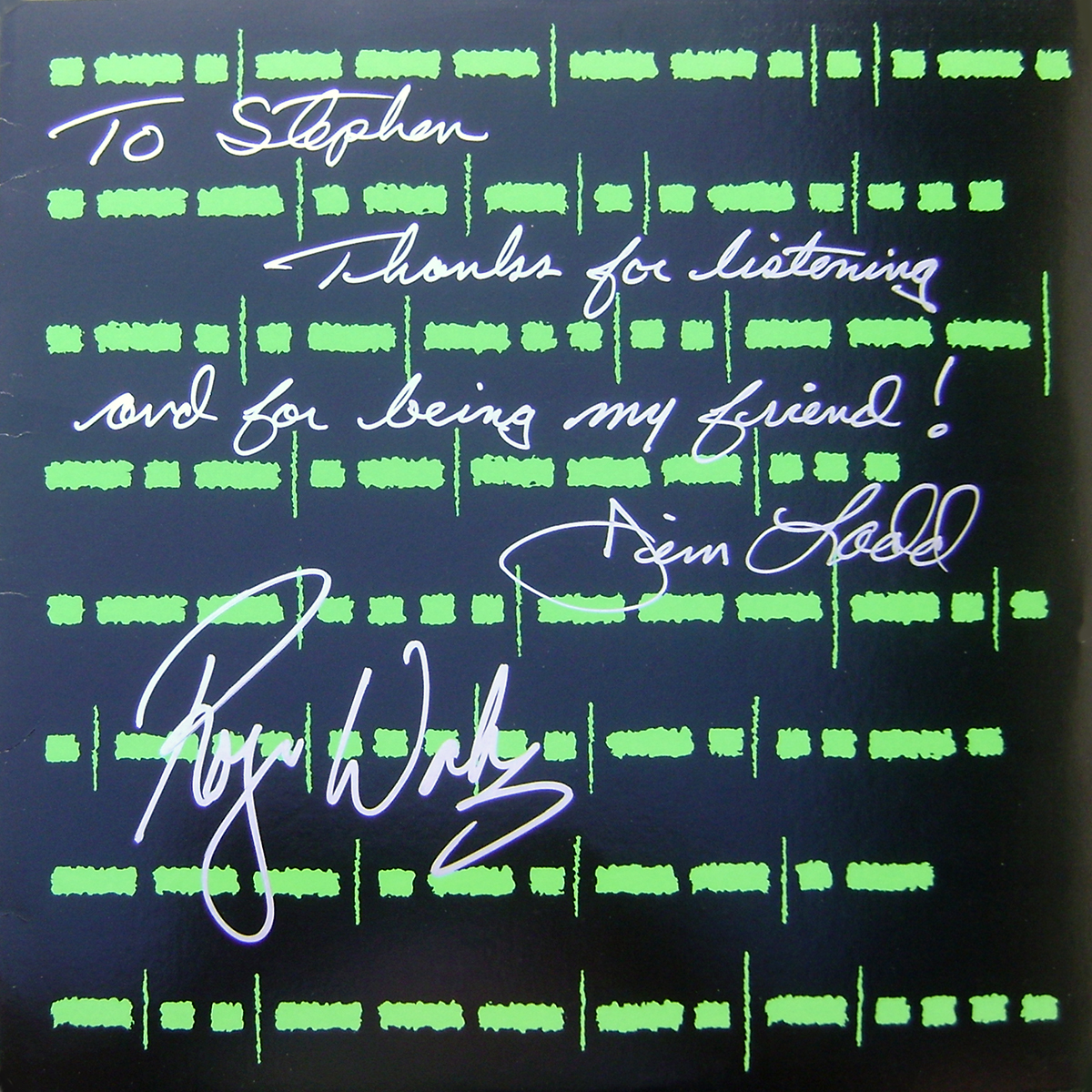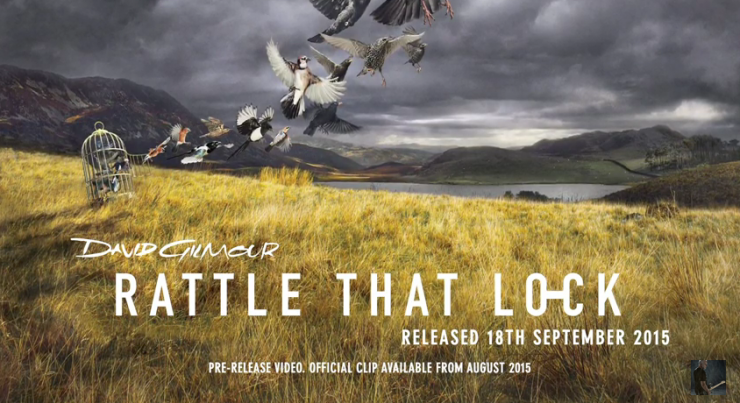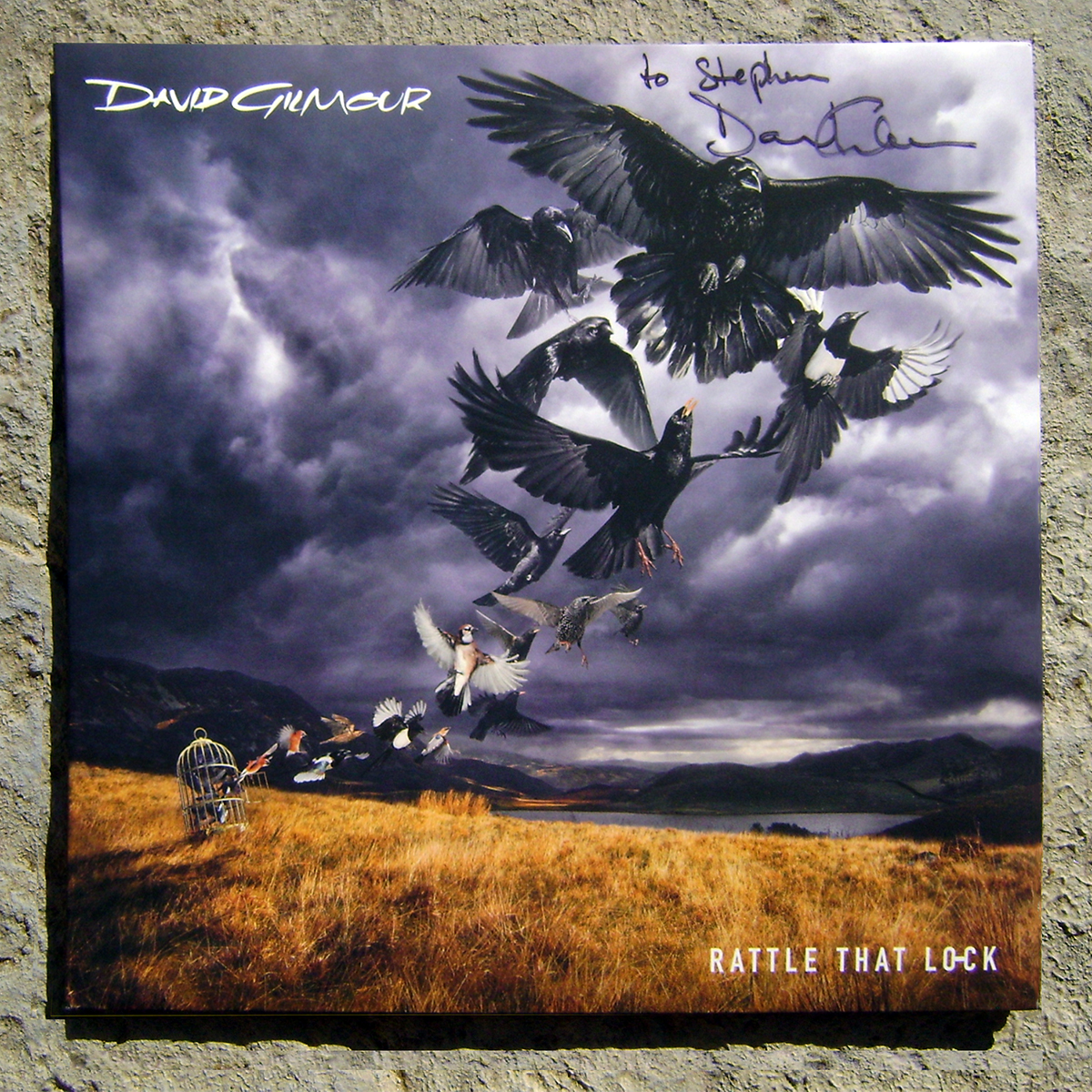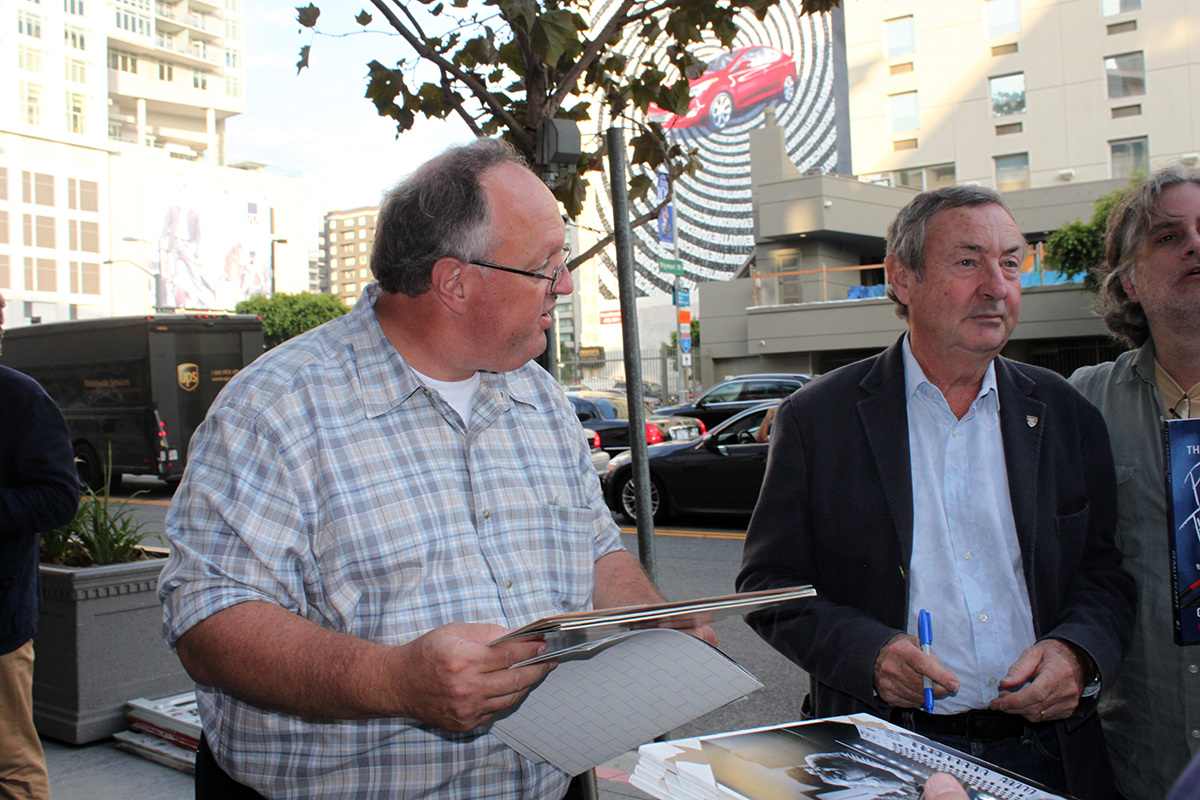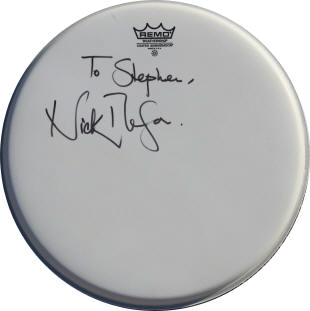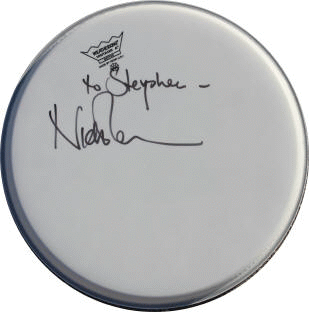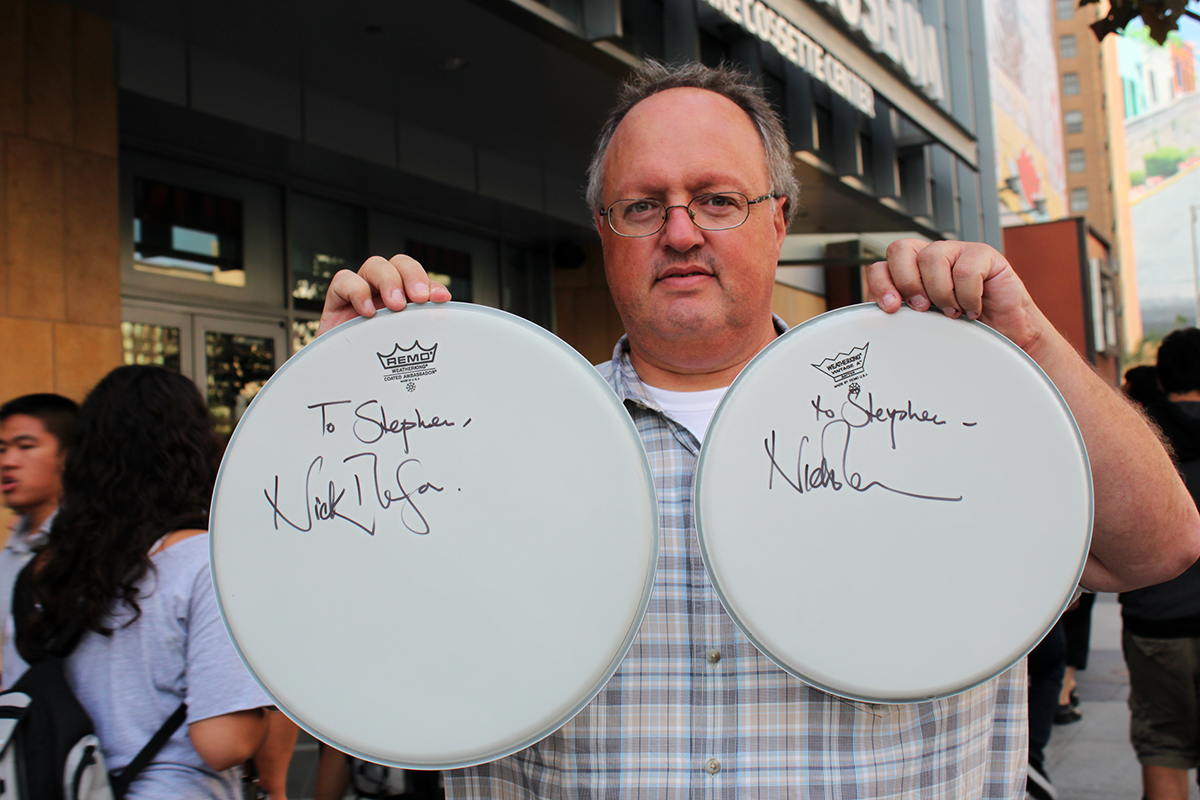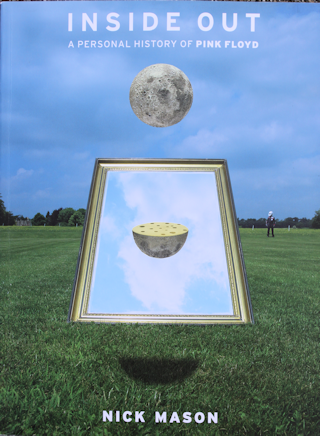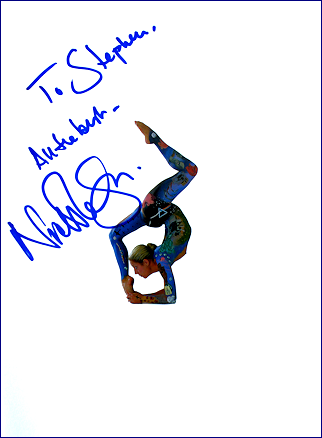 Two drum heads autographed by Nick Mason on September 22,  2011
 before his "INSIDE OUT" book signing and lecture at the Grammy Museum.
Nick autographed 13 items for me that evening.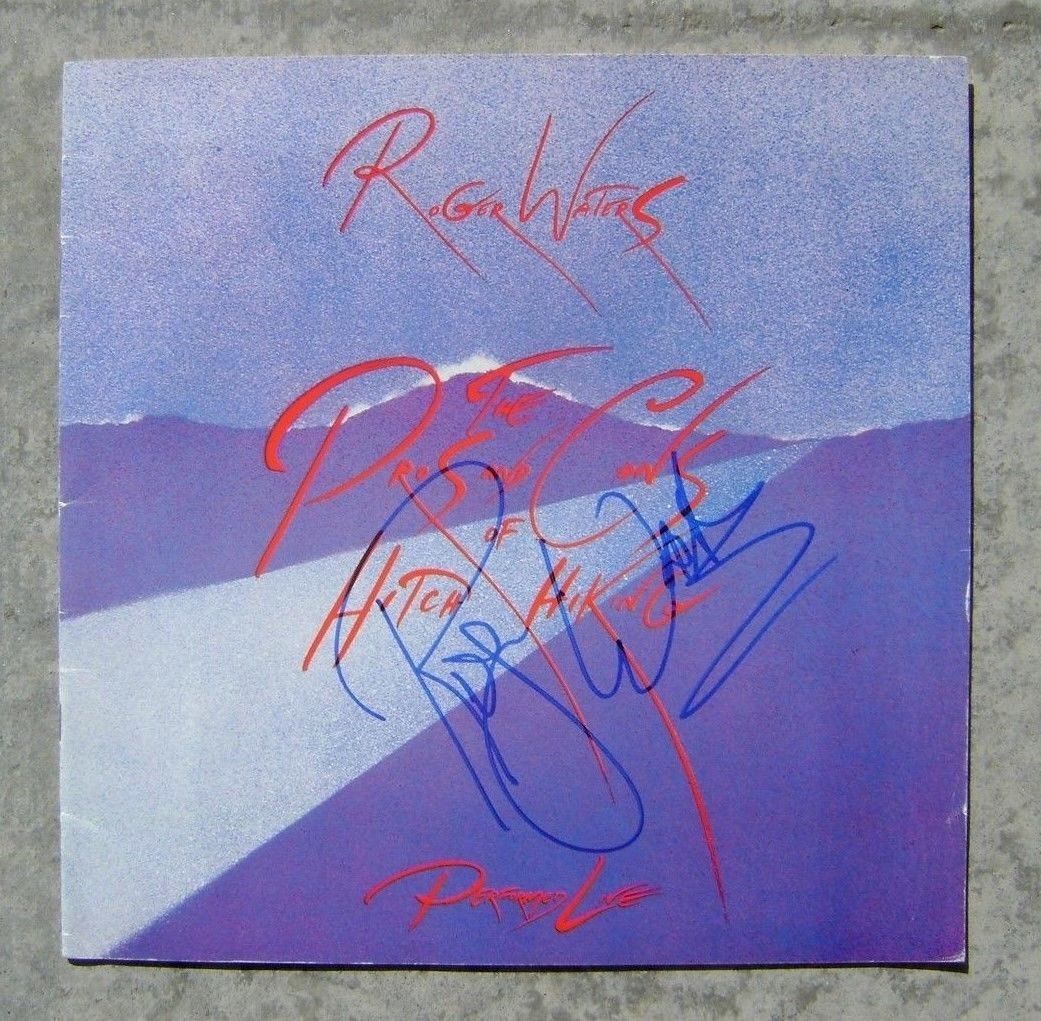 The PROS AND CONS OF HITCHIKING U.S. Tour Book
signed by Roger Waters. One of my all time favorite autographed items.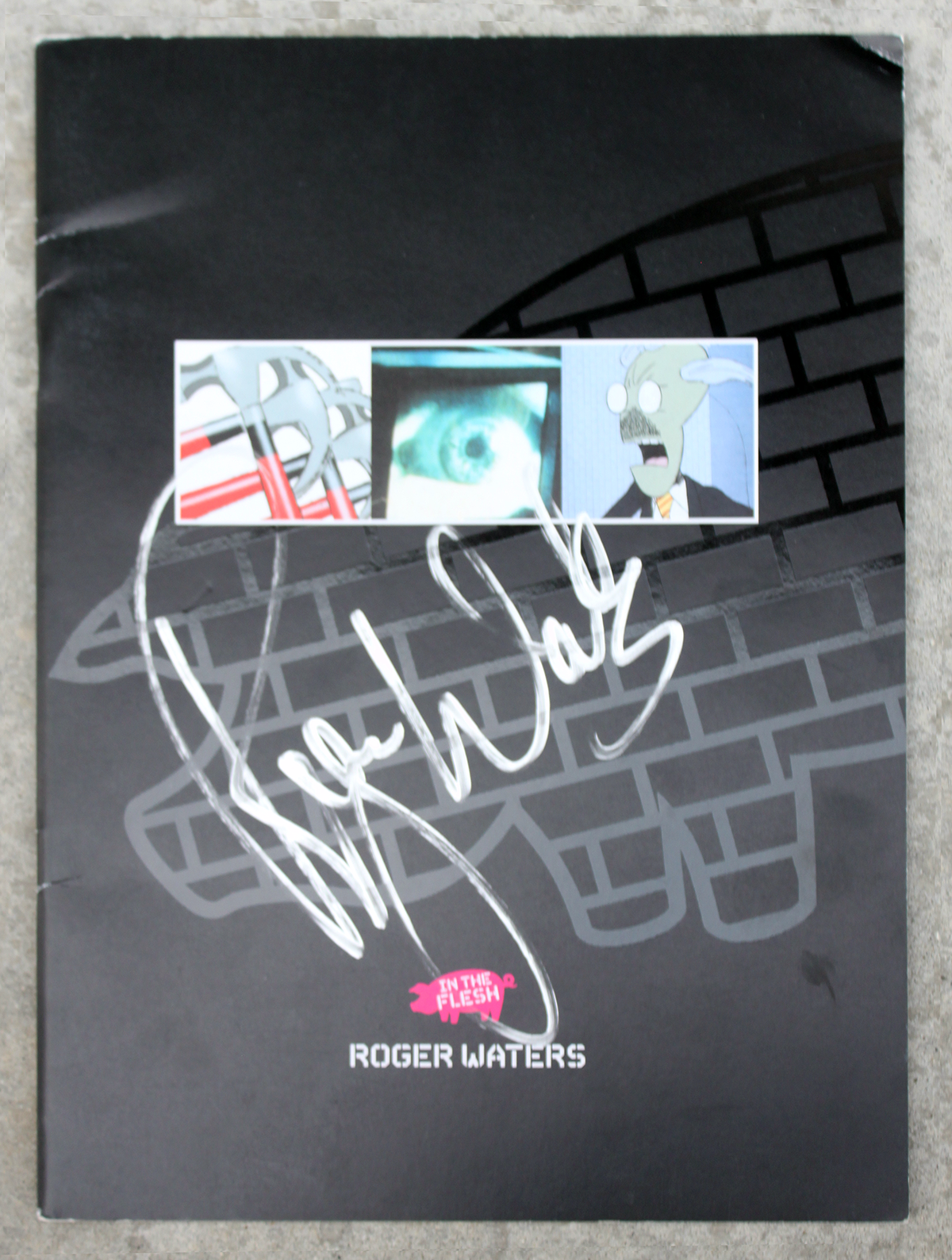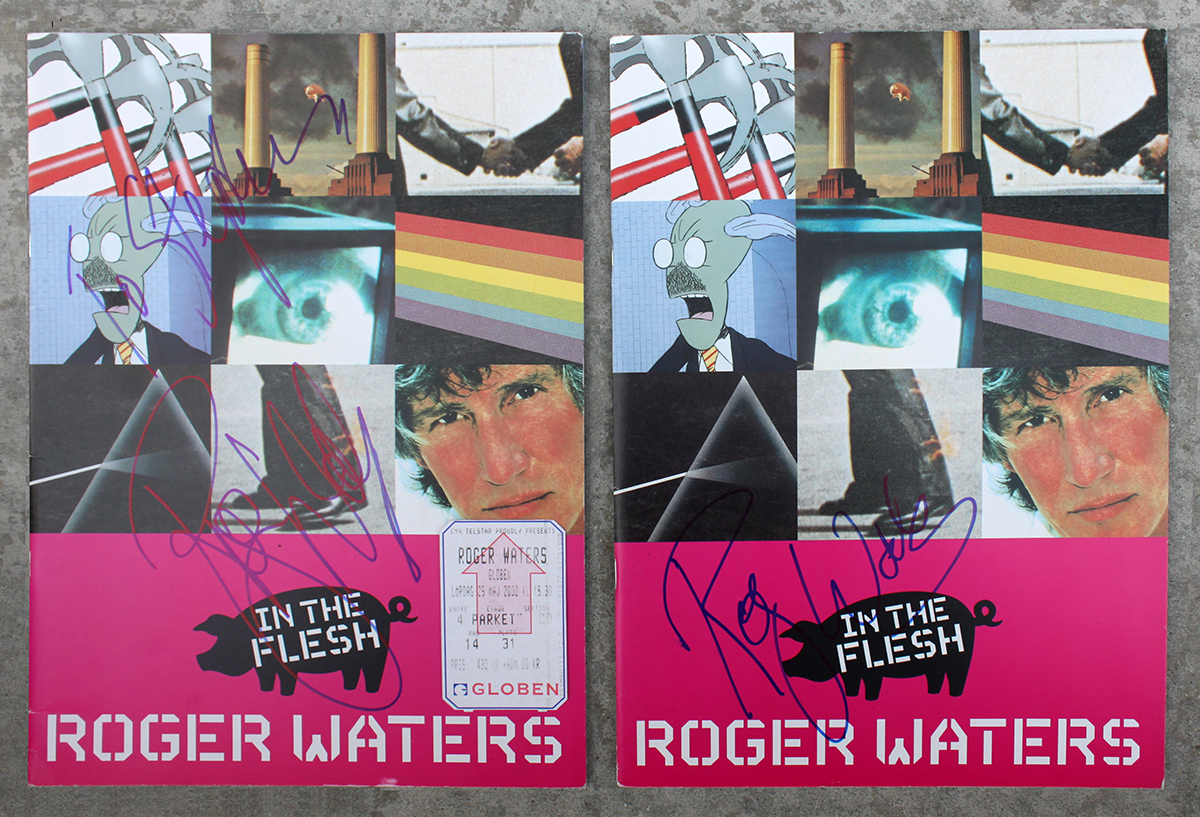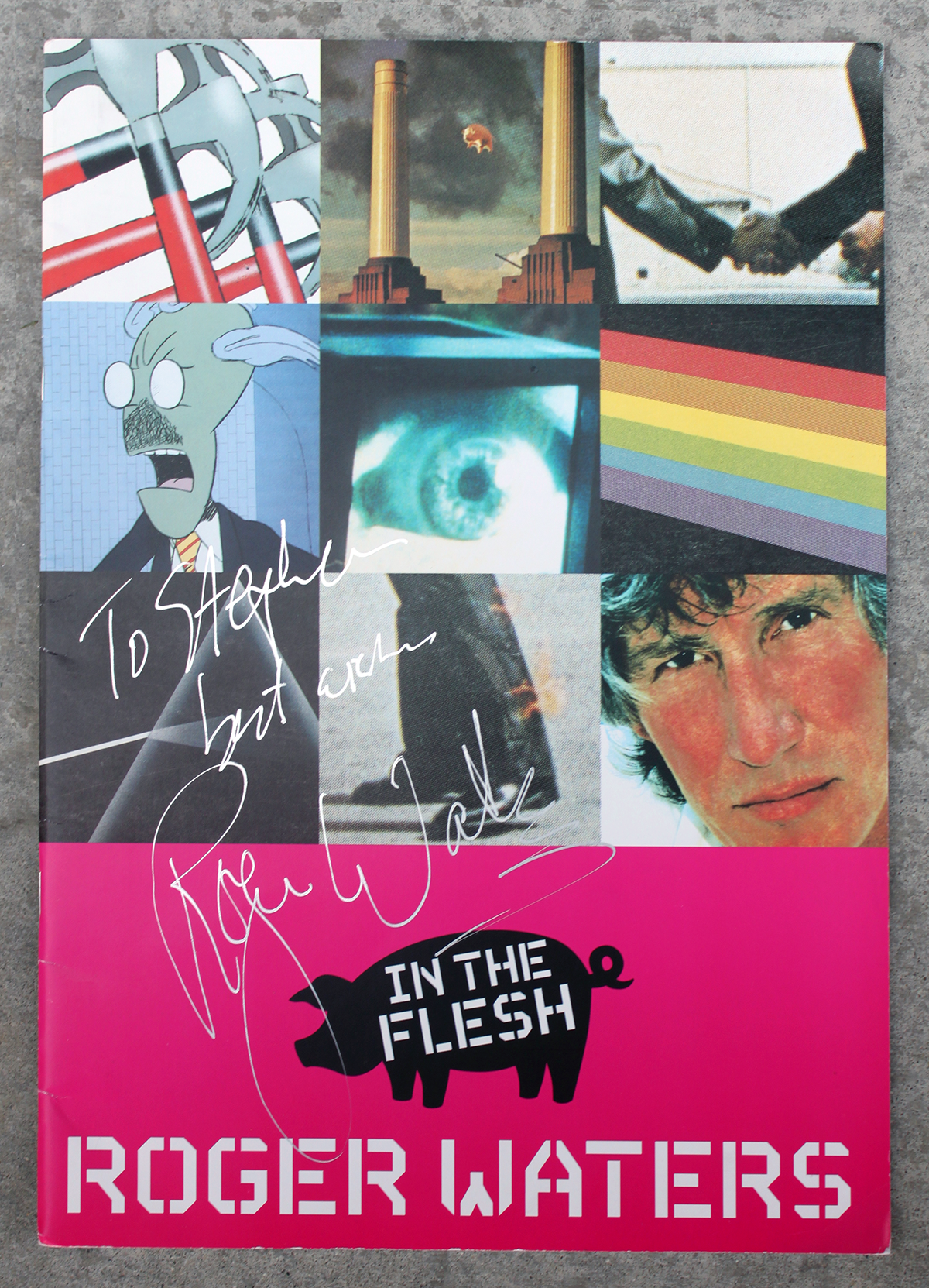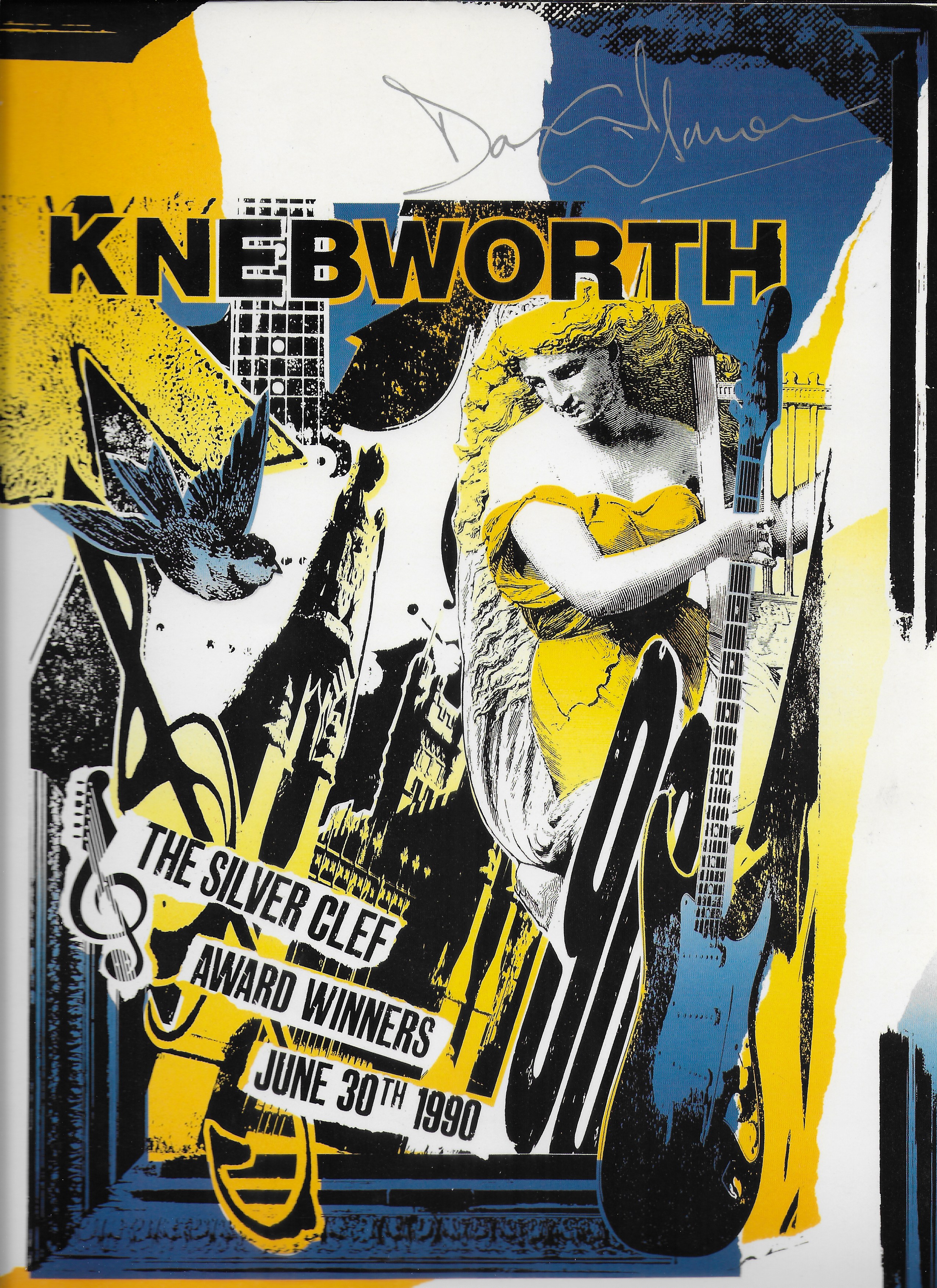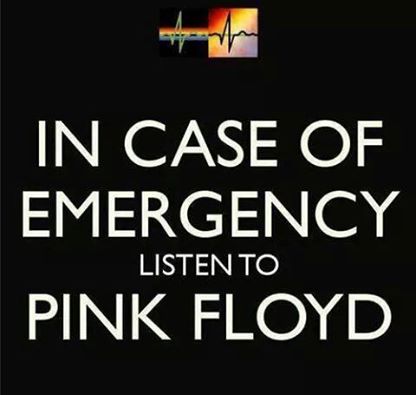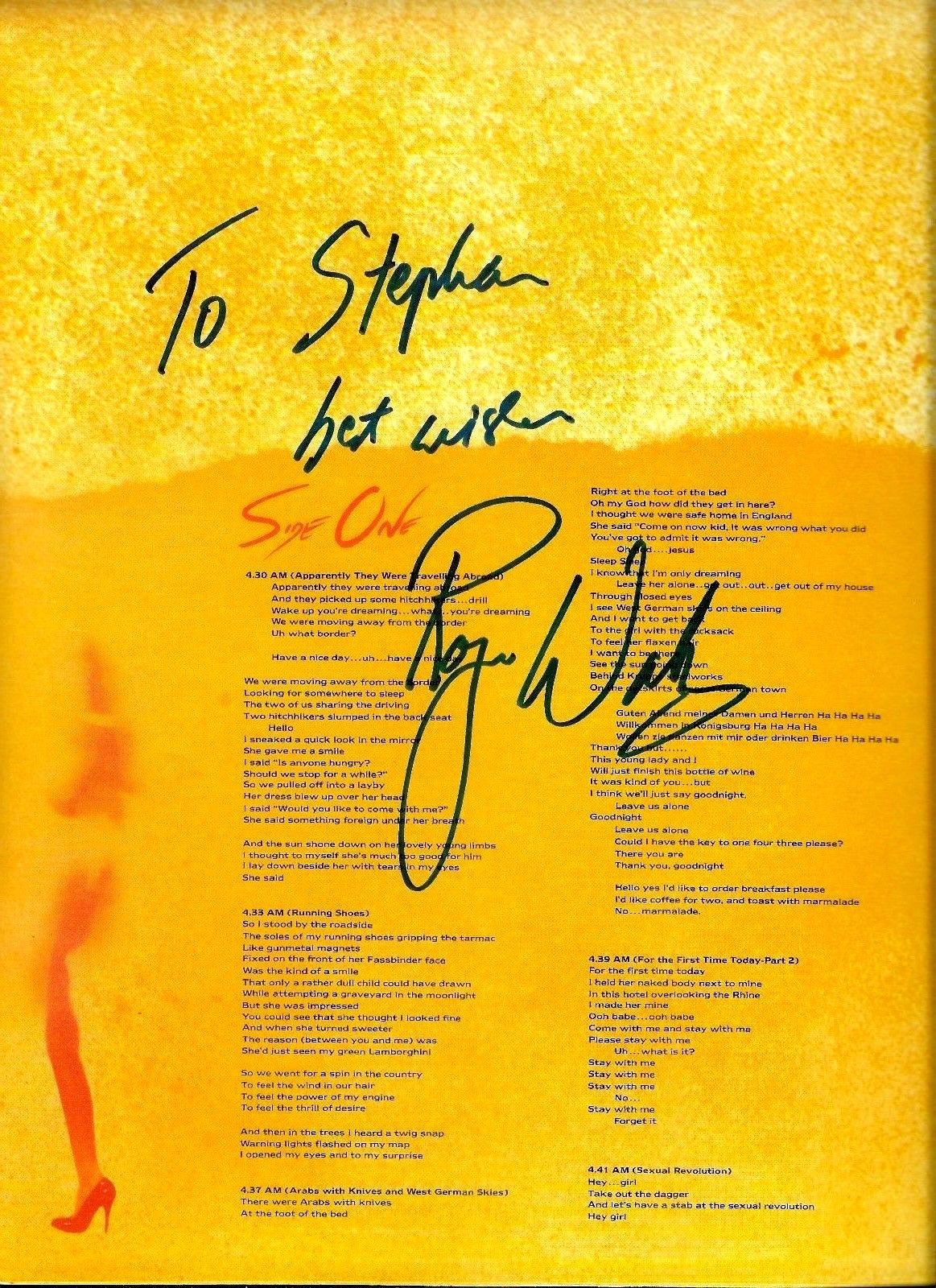 The following set of autographs were signed by Roger Waters and some of his band,
during the 2006-2007 Dark Side Of The Moon solo Tour each at The Hollywood Bowl.
I attended all four of the Los Angeles shows, October 5, 6 and 8, 2006 and June 13, 2007.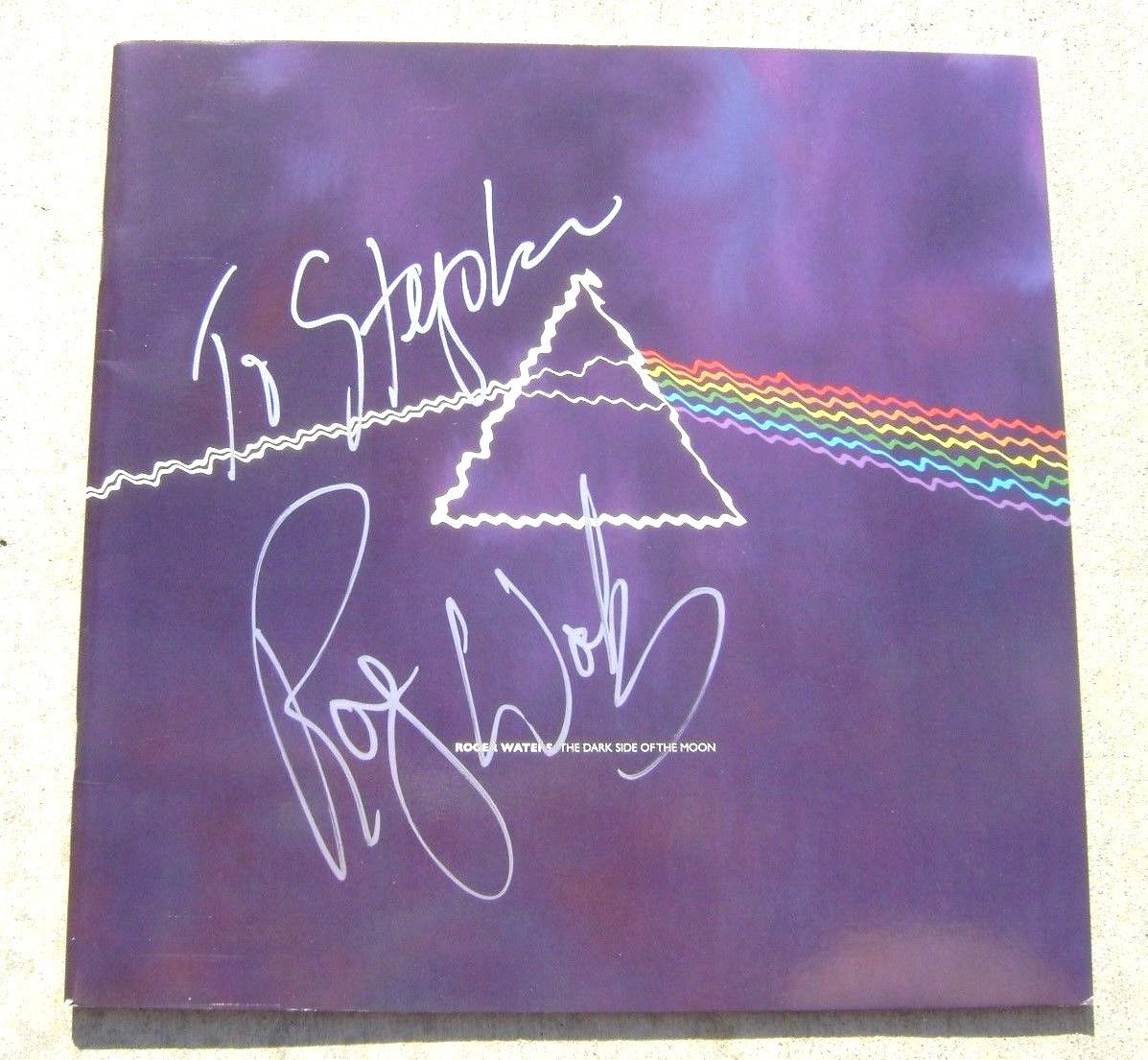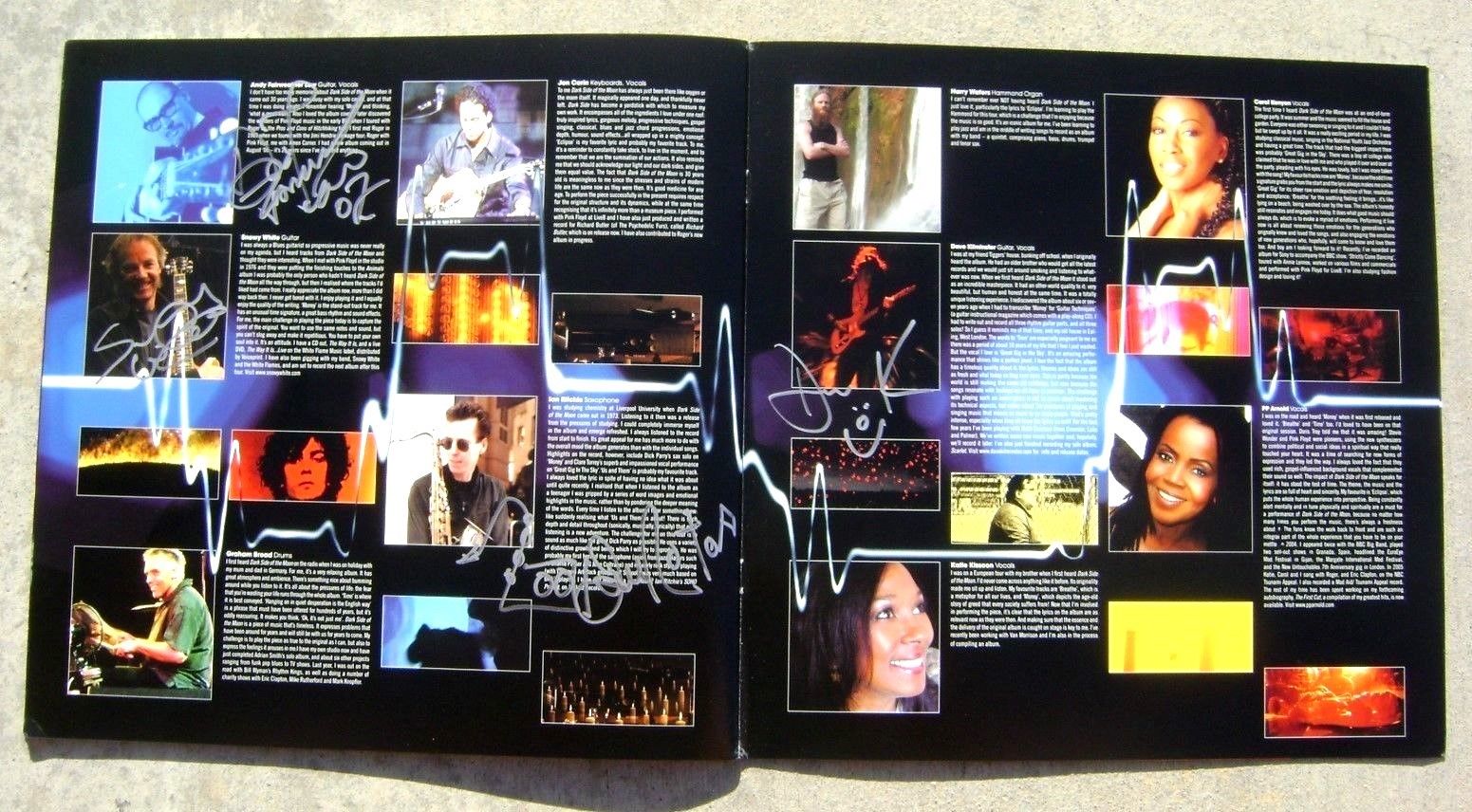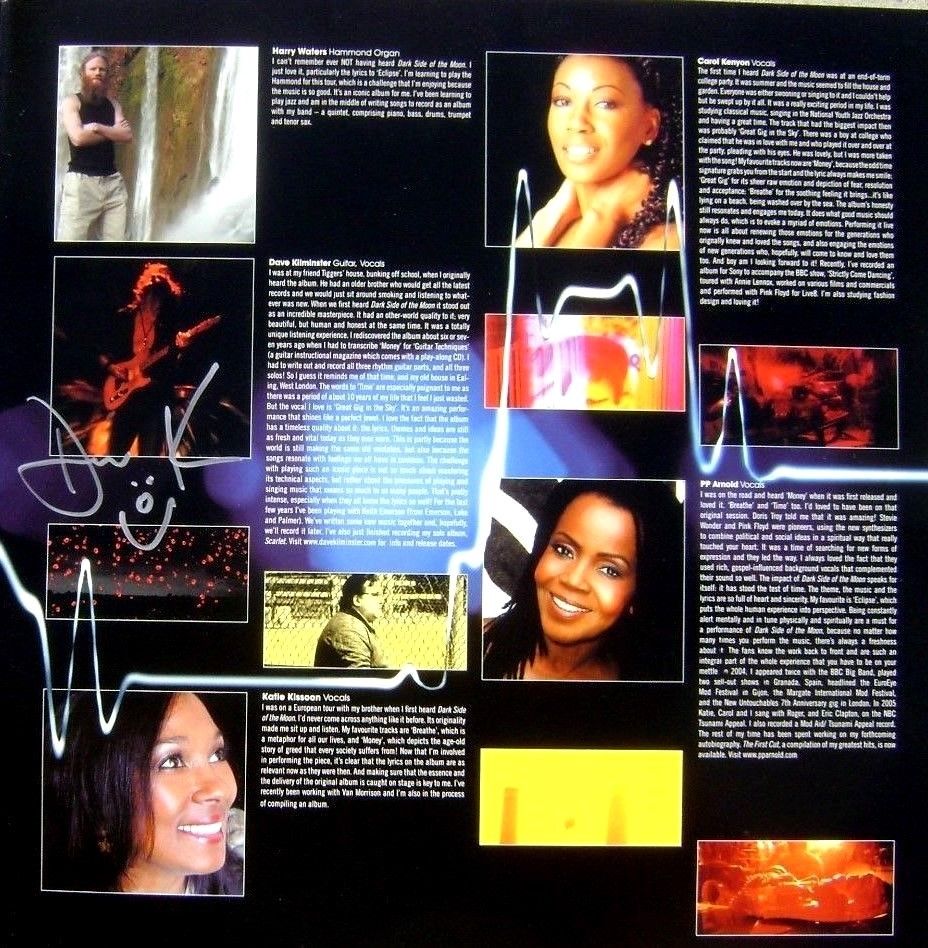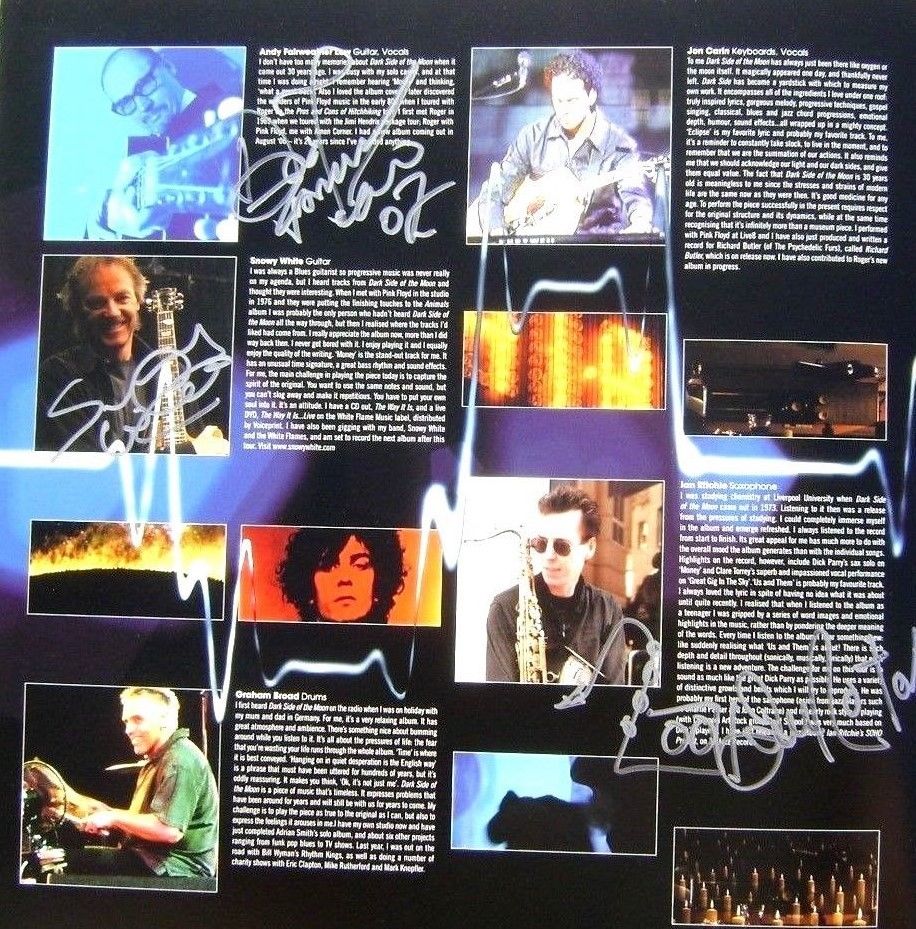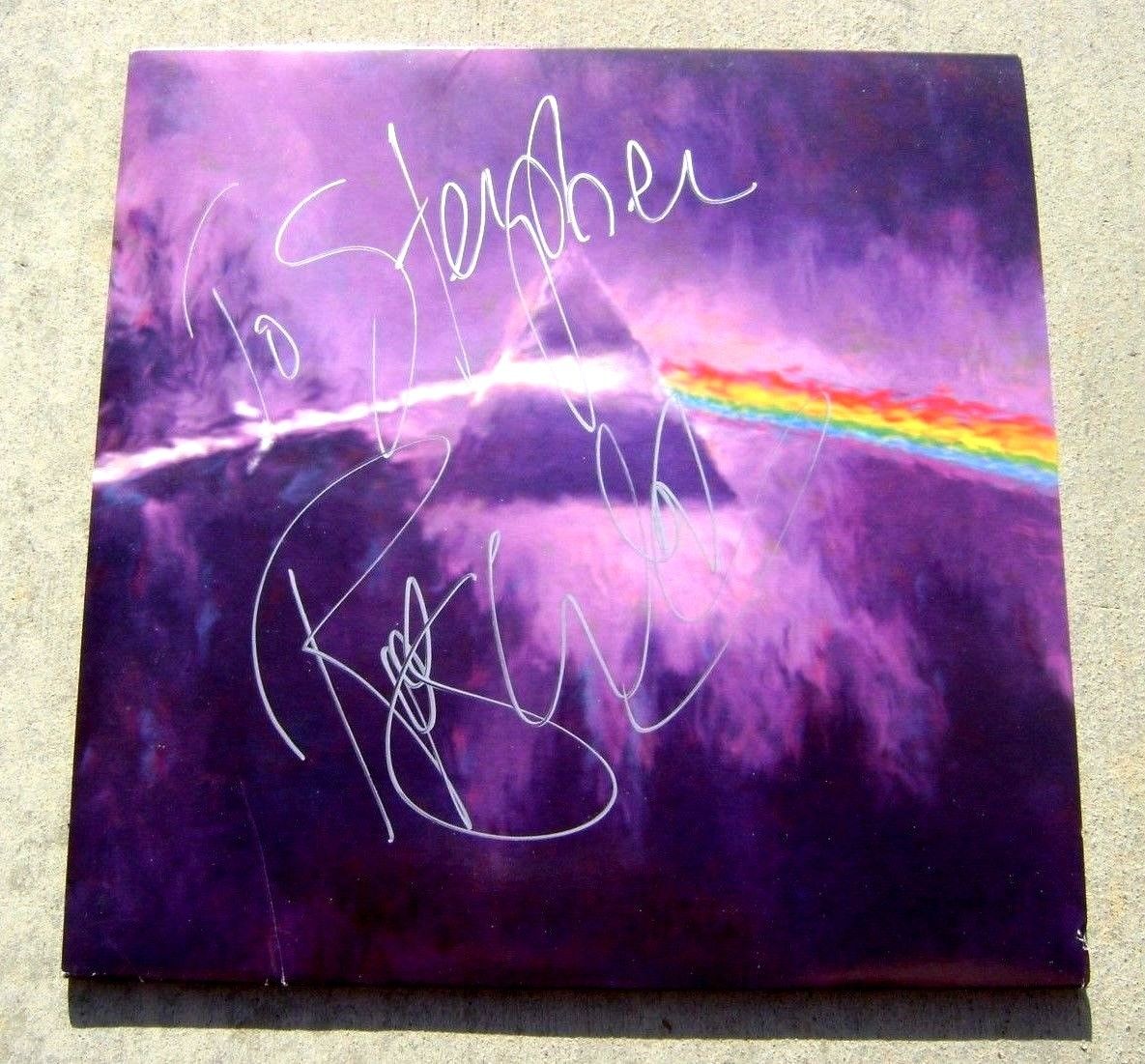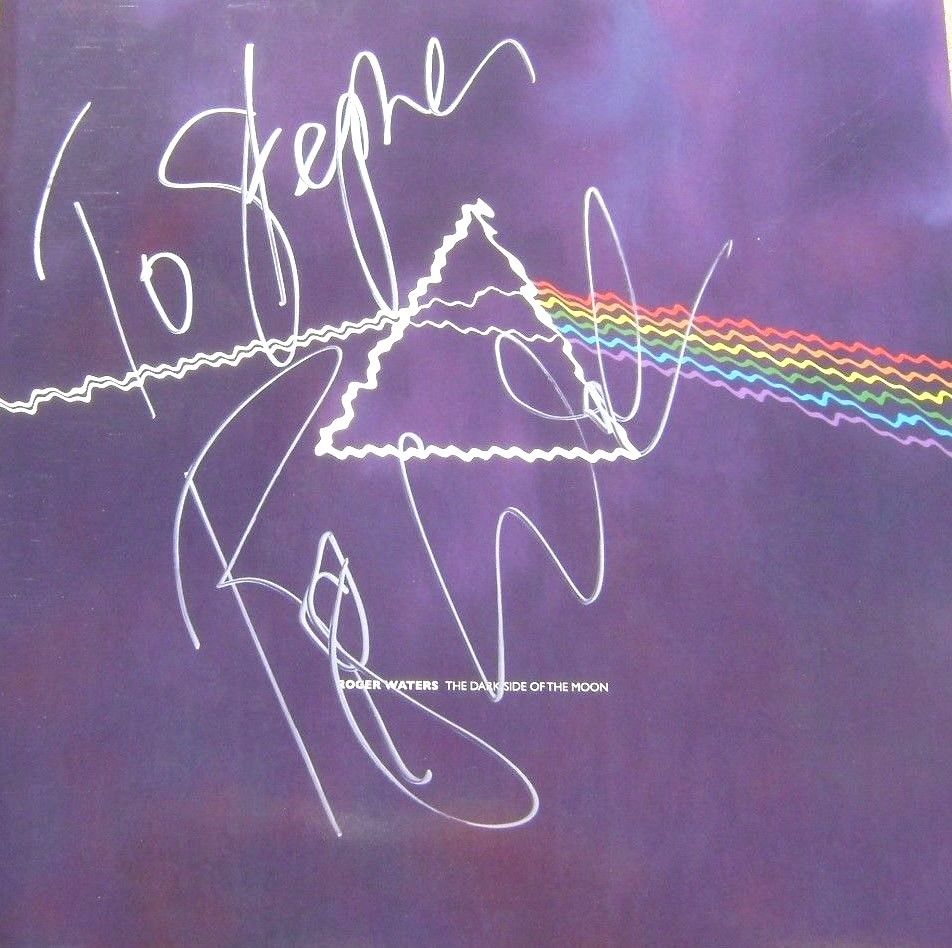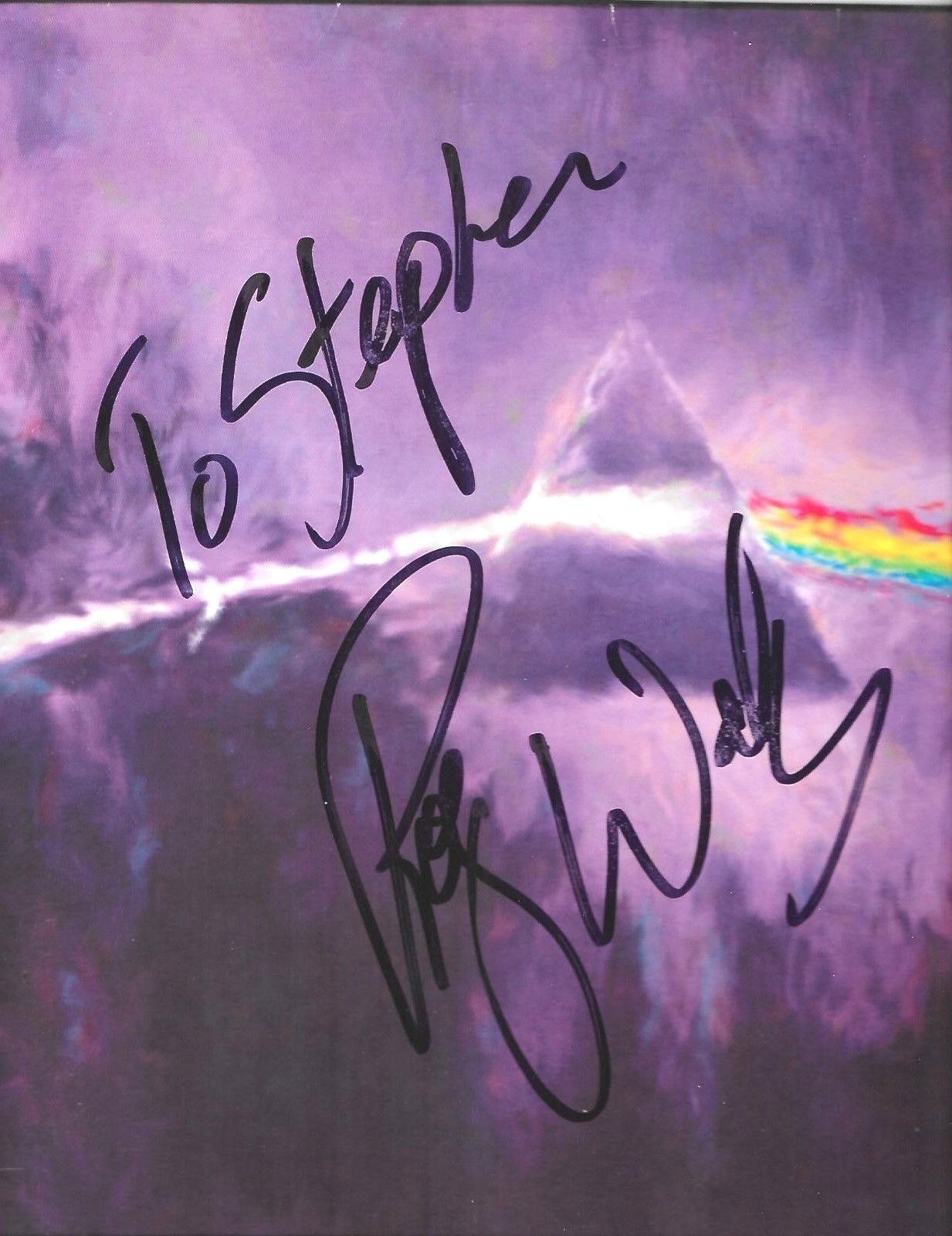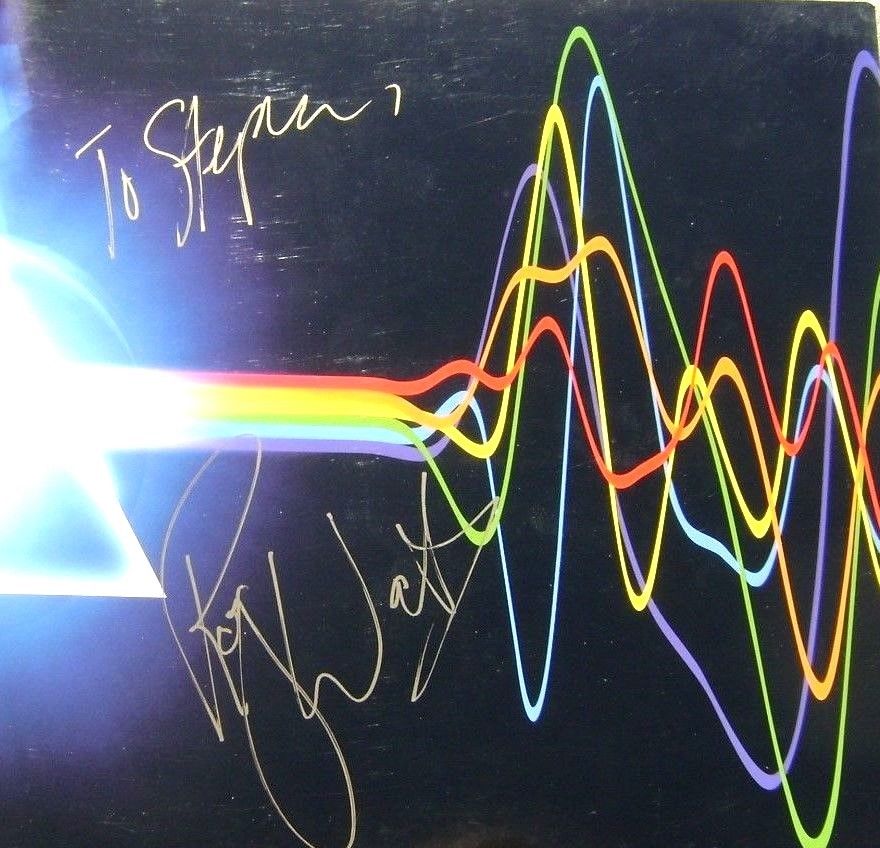 The following members of Roger Waters band were kind enough to autograph
these inner pages of the 2006-2007 Tour Book(s):
Andy Fairweather Low, Snowy White, Ian Ritchie, Dave Kilminster, Harry Waters,
Katie Kissoon, John Carin and Graham Broad,
as well as the very generous and fan friendly Roger Waters.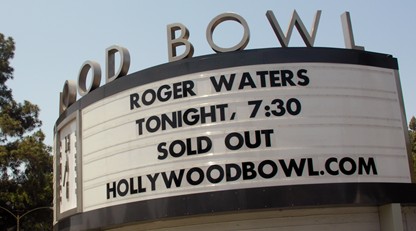 ______________________________________
NICK MASON

and his band performed an amazing pre-DSOTM 21 song set of early Pink Floyd
songs at The Wiltern in Los Angeles on Saturday March 16th, 2019.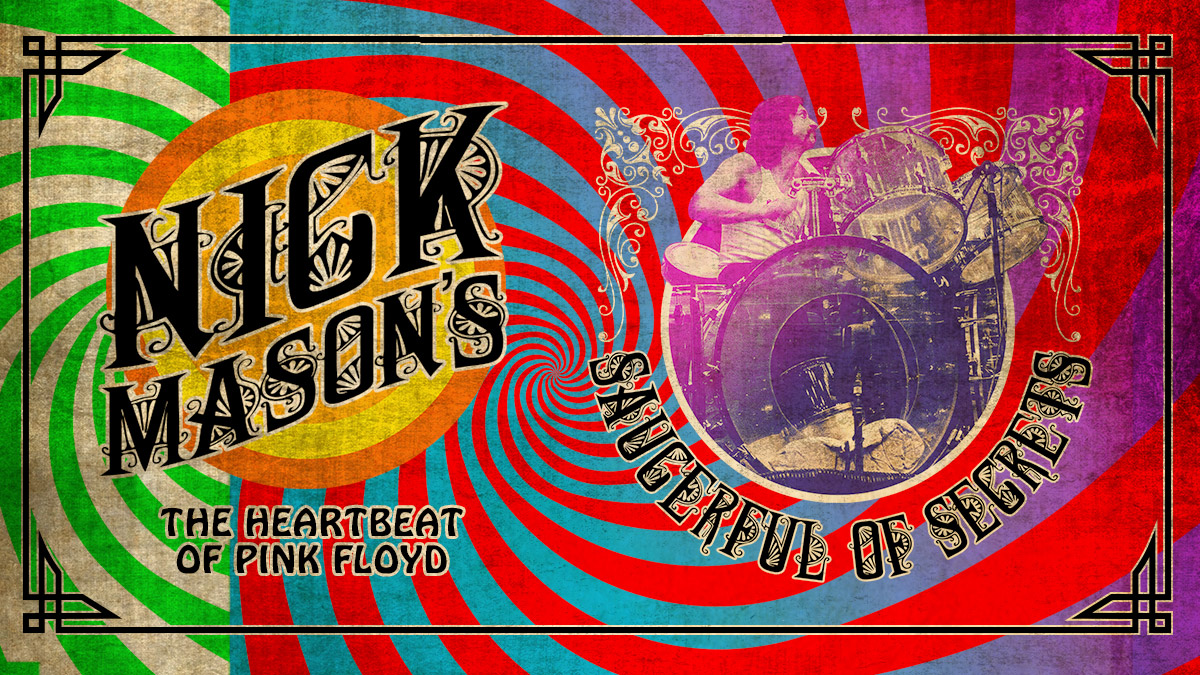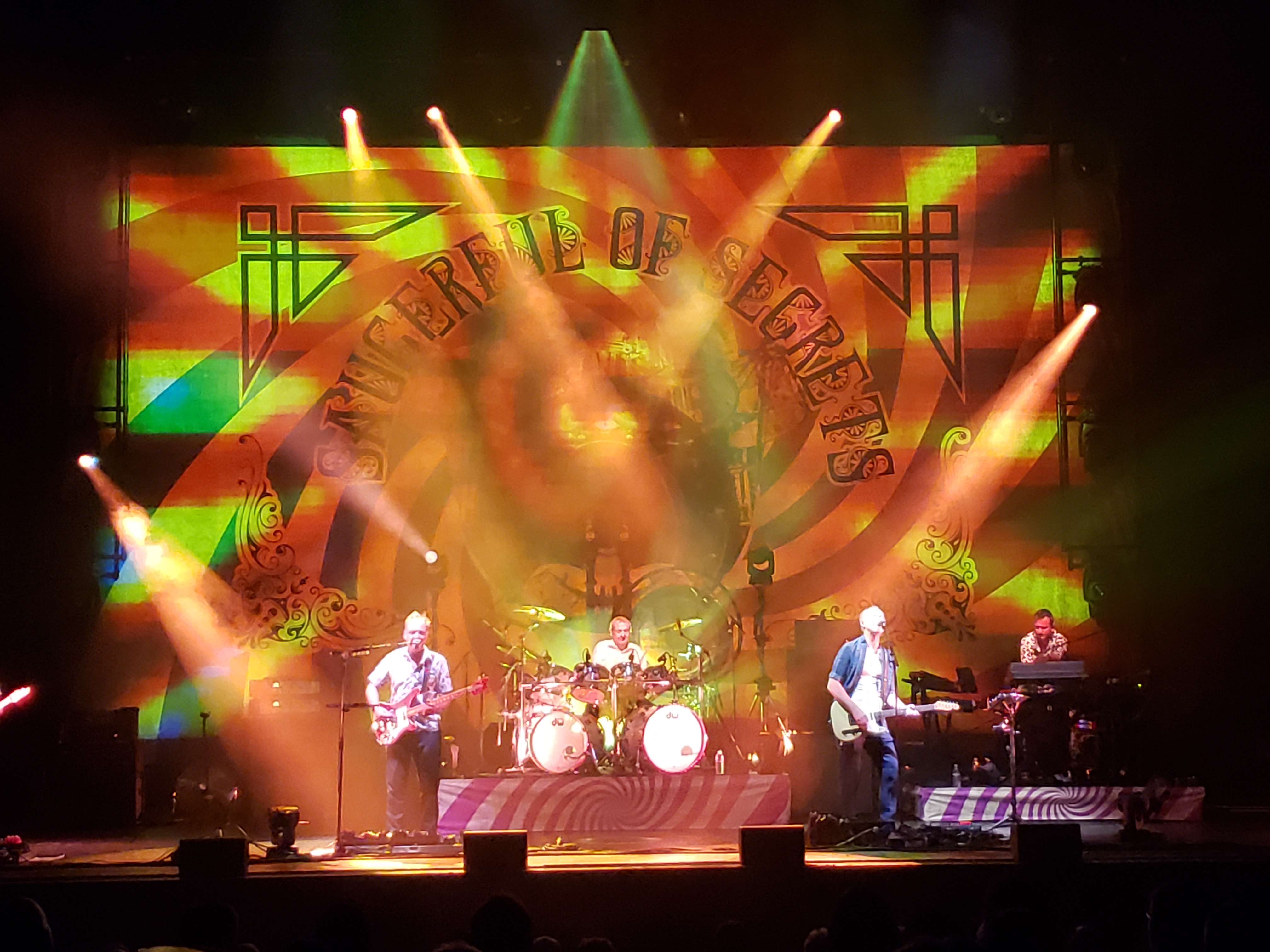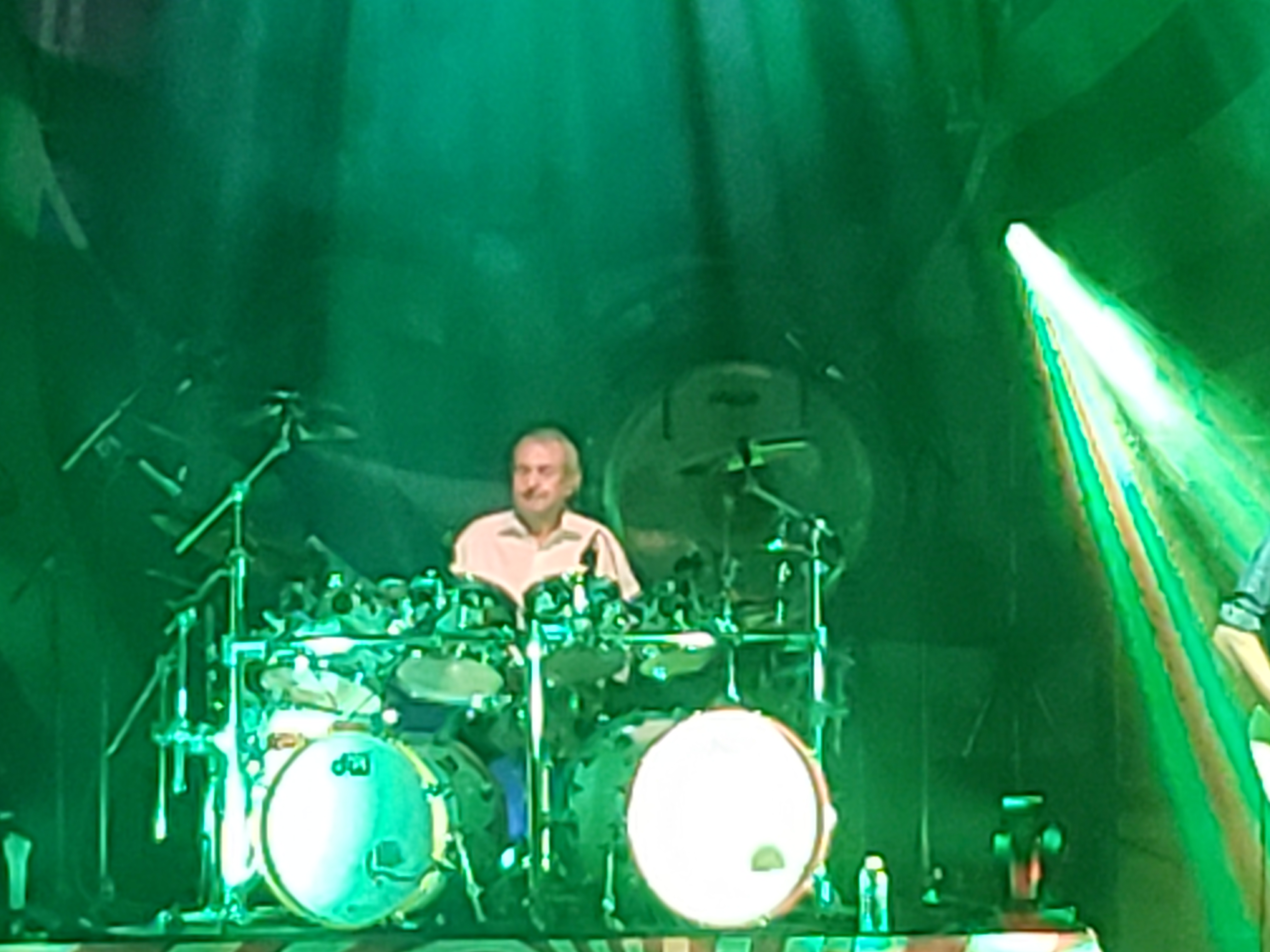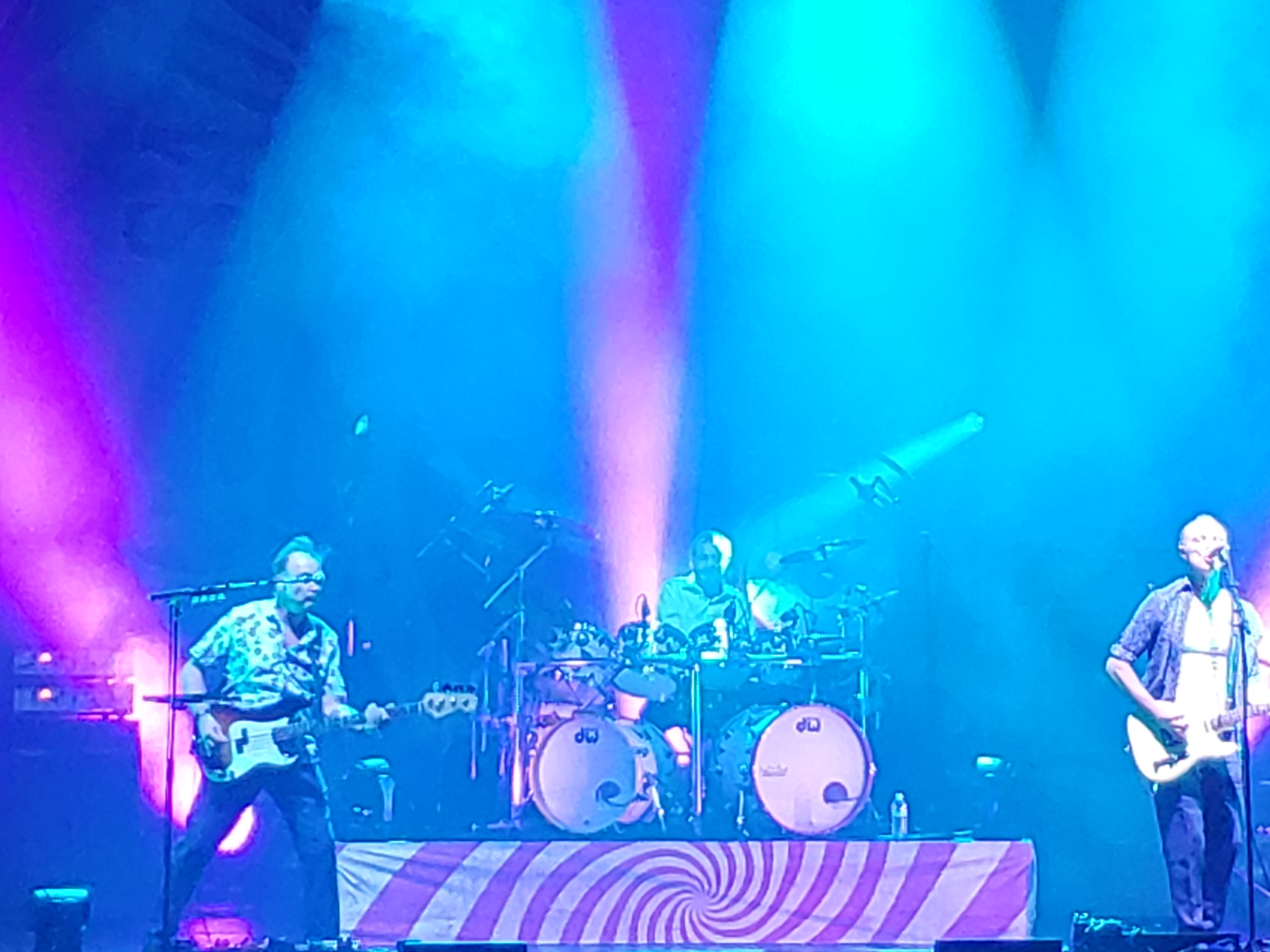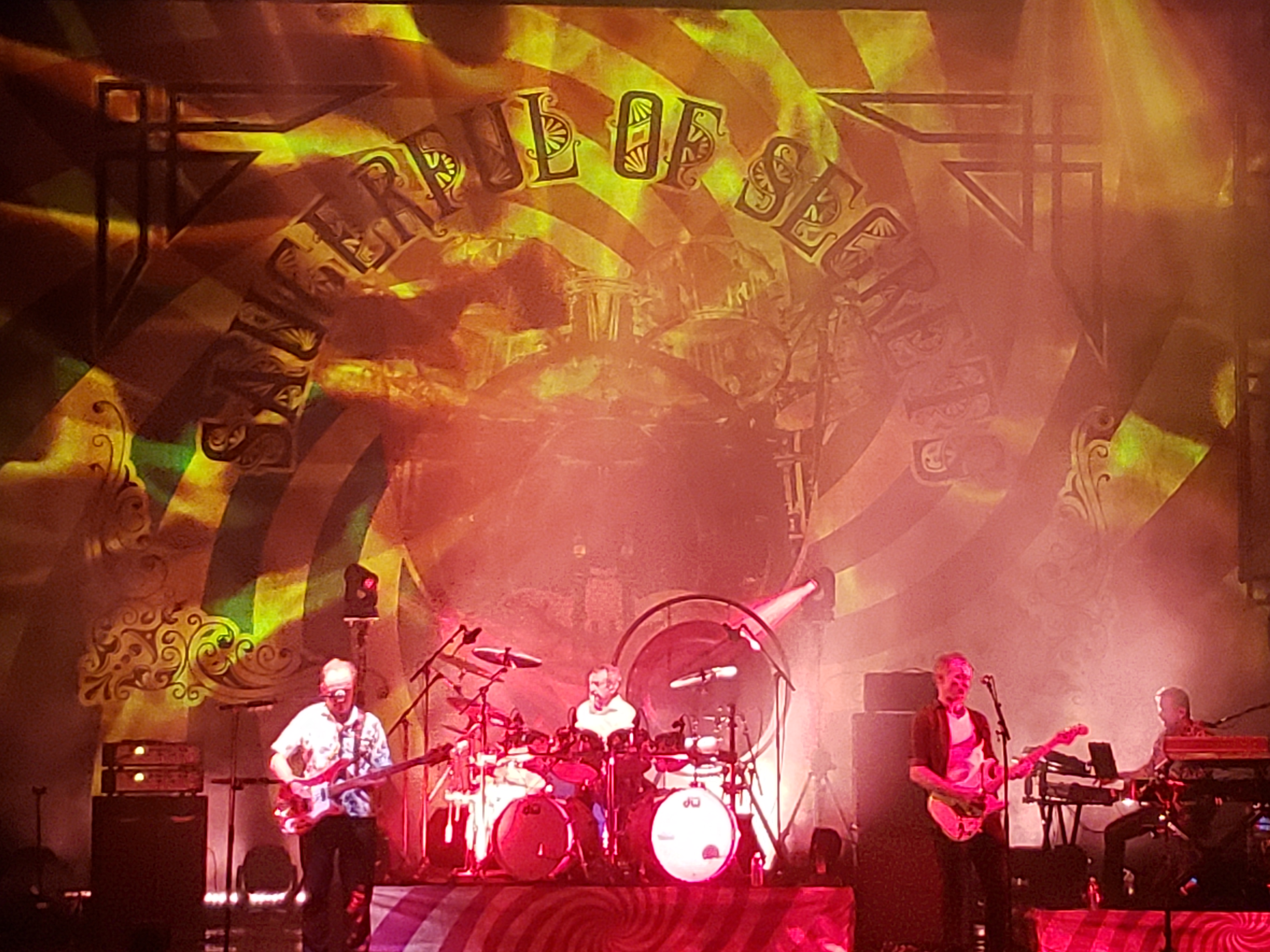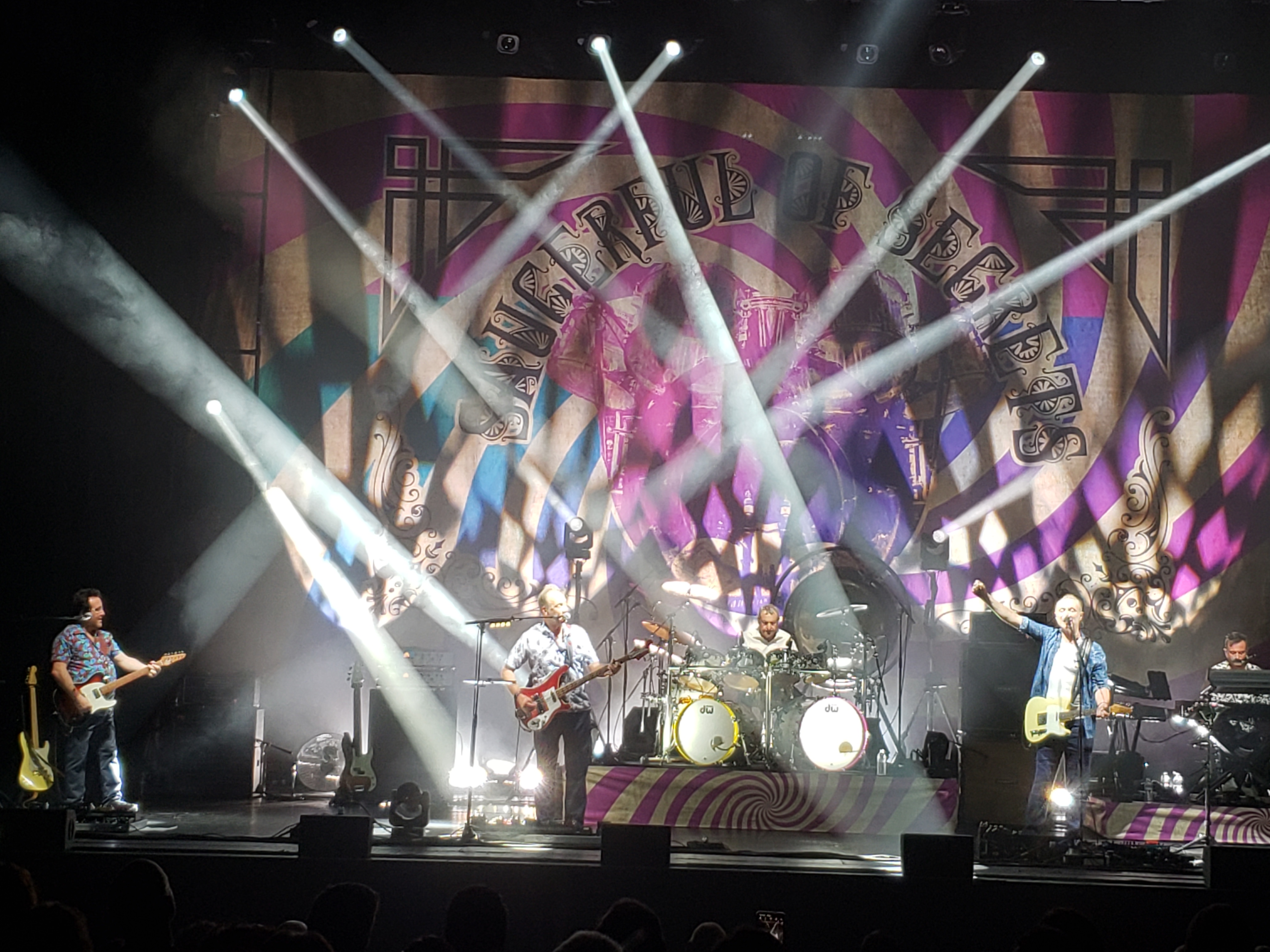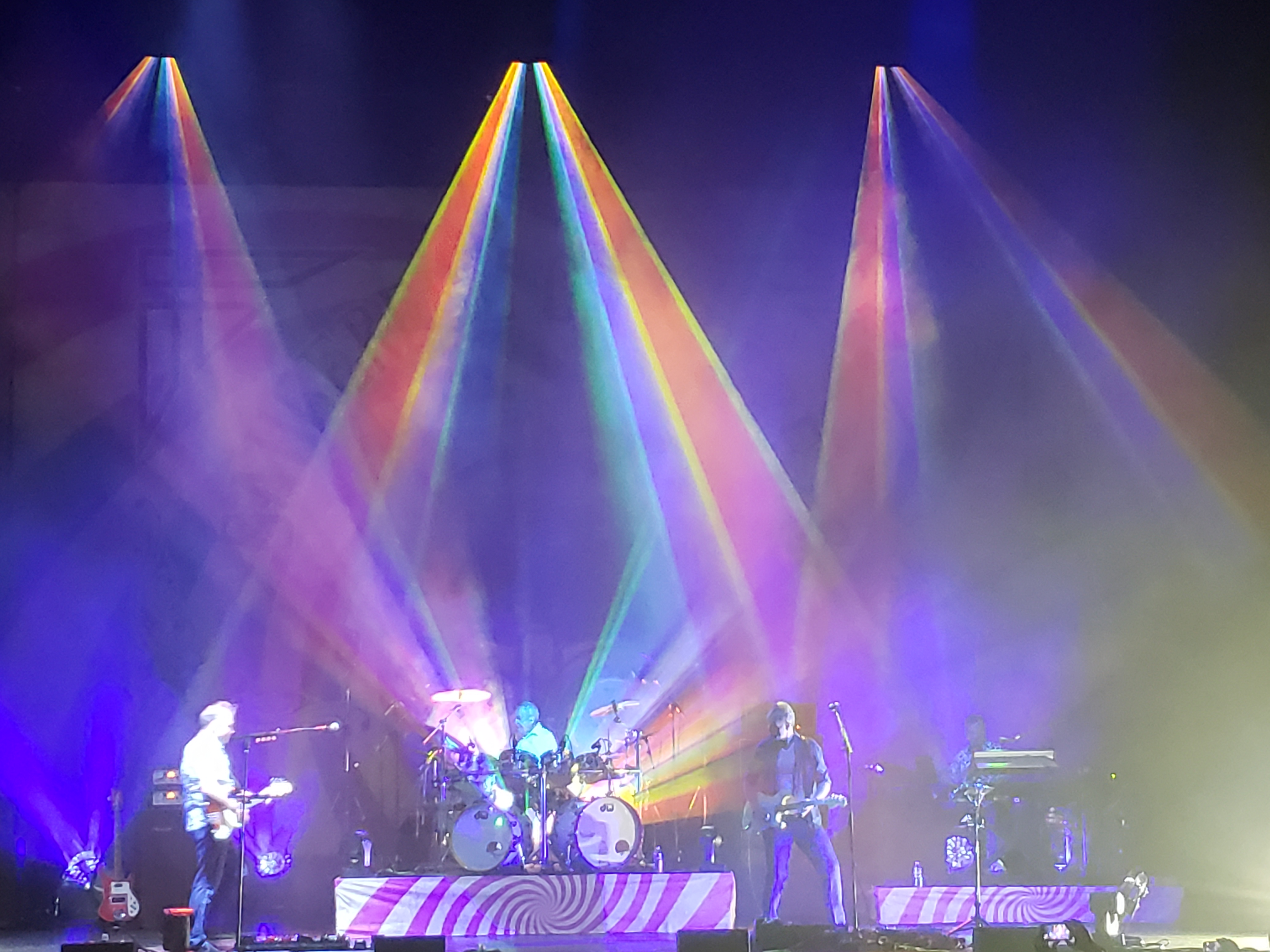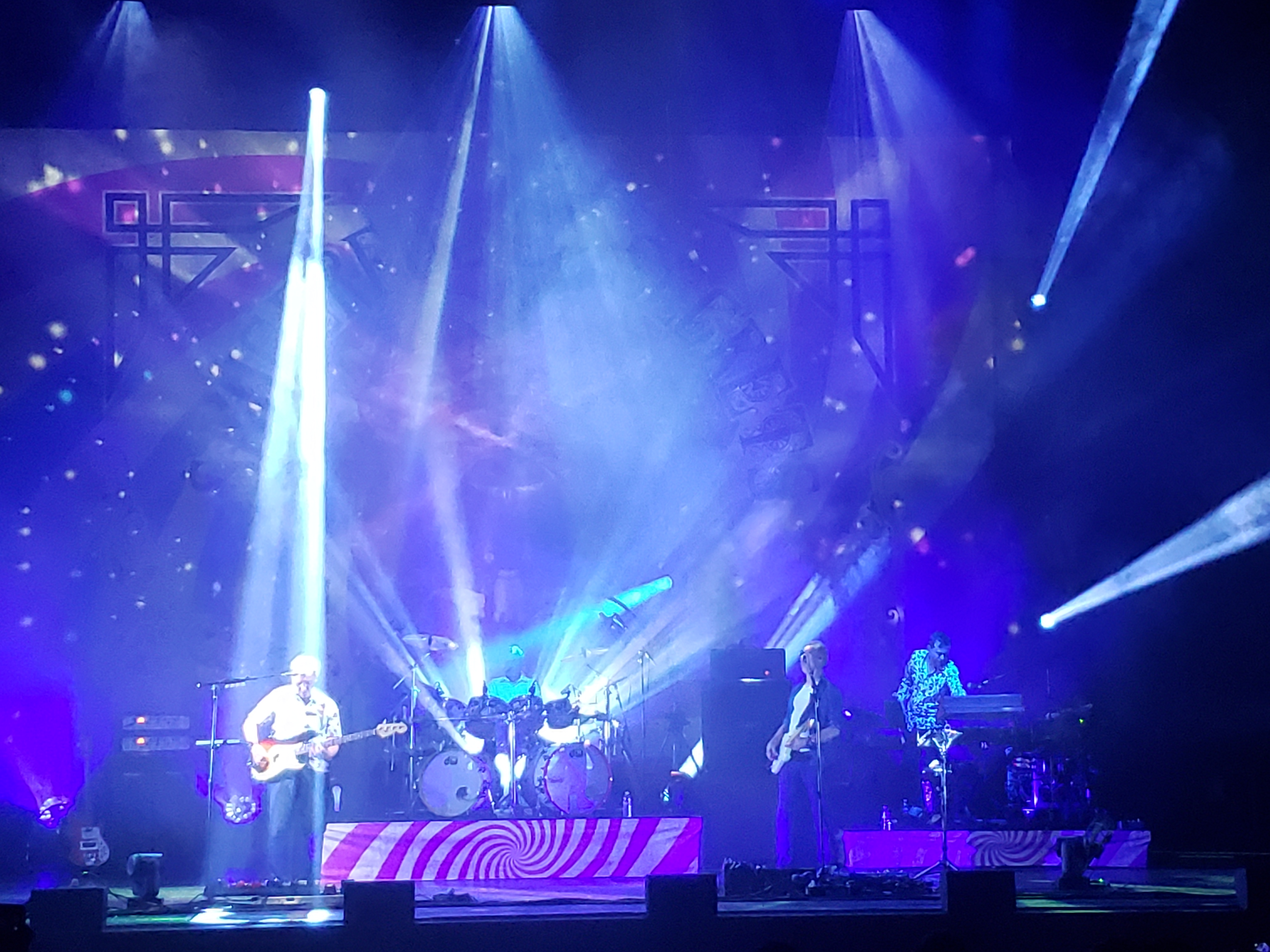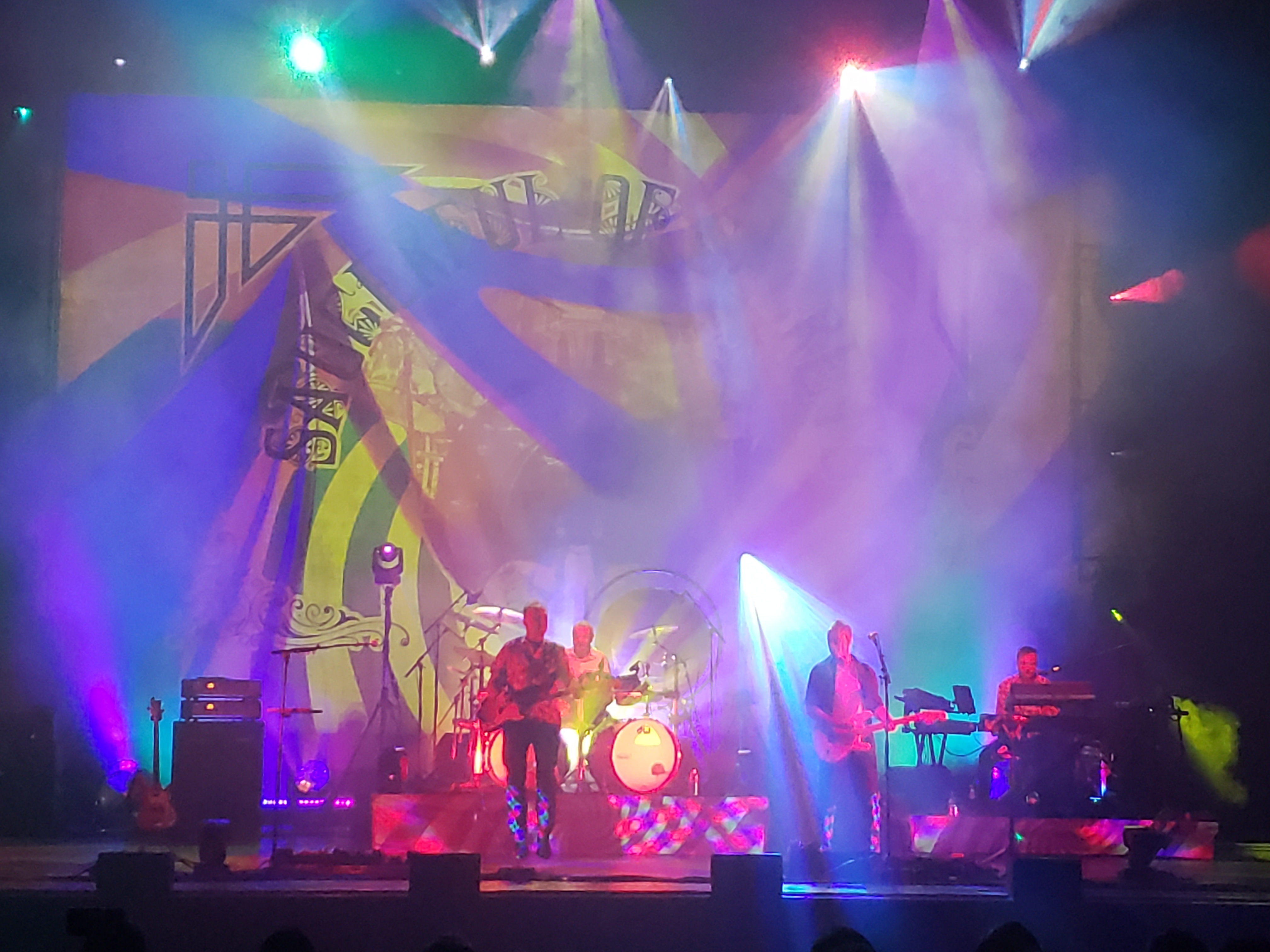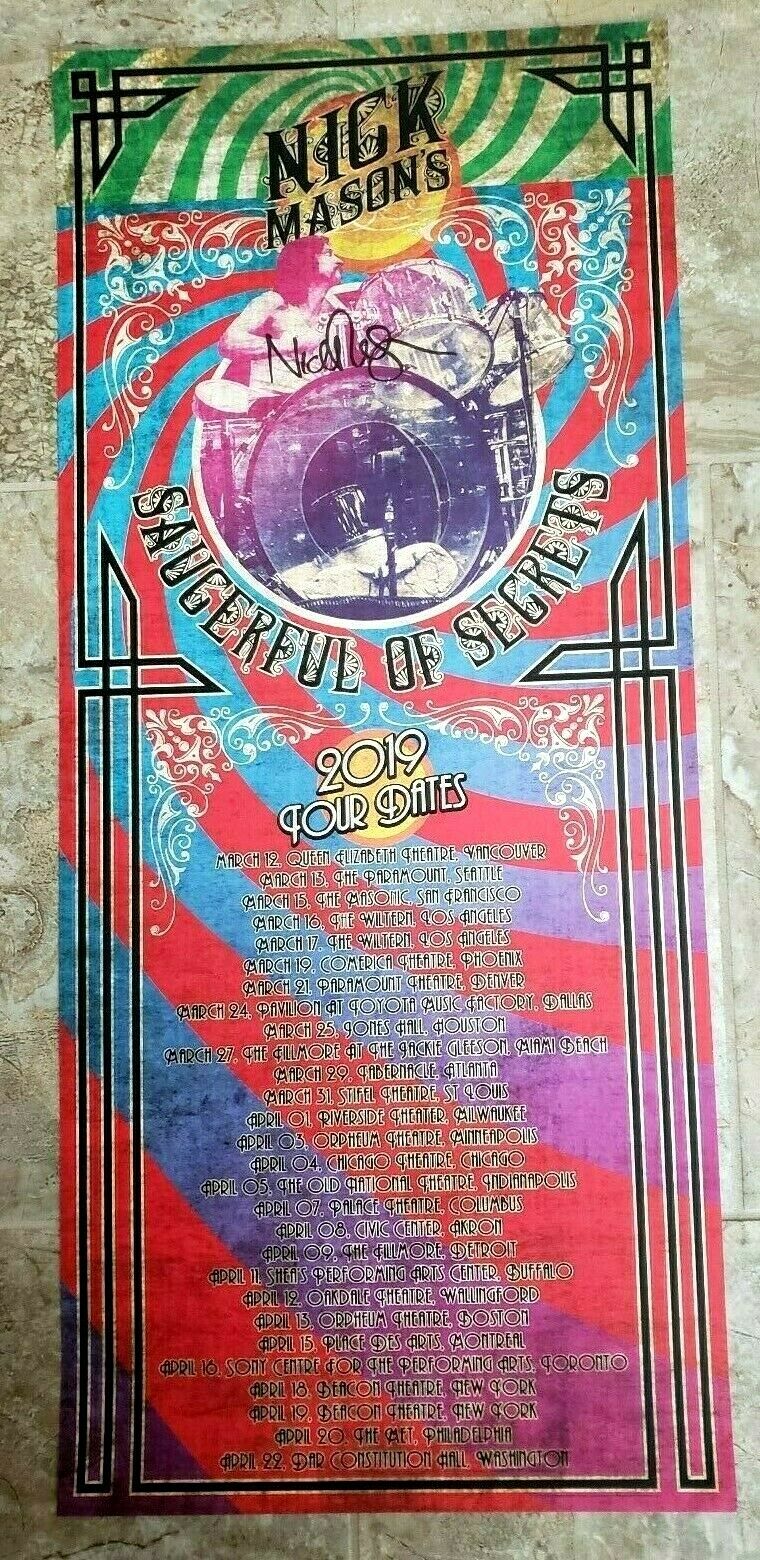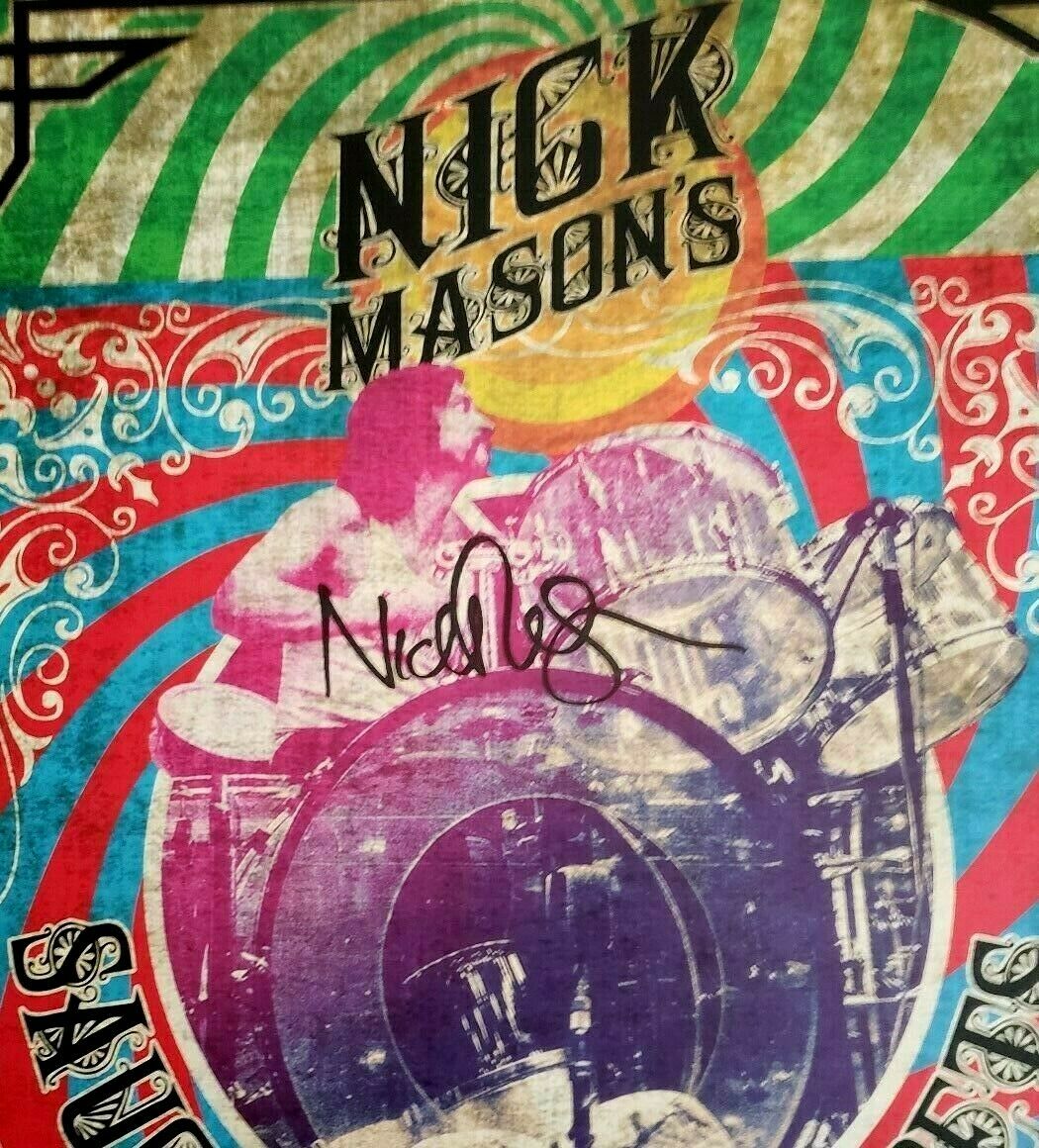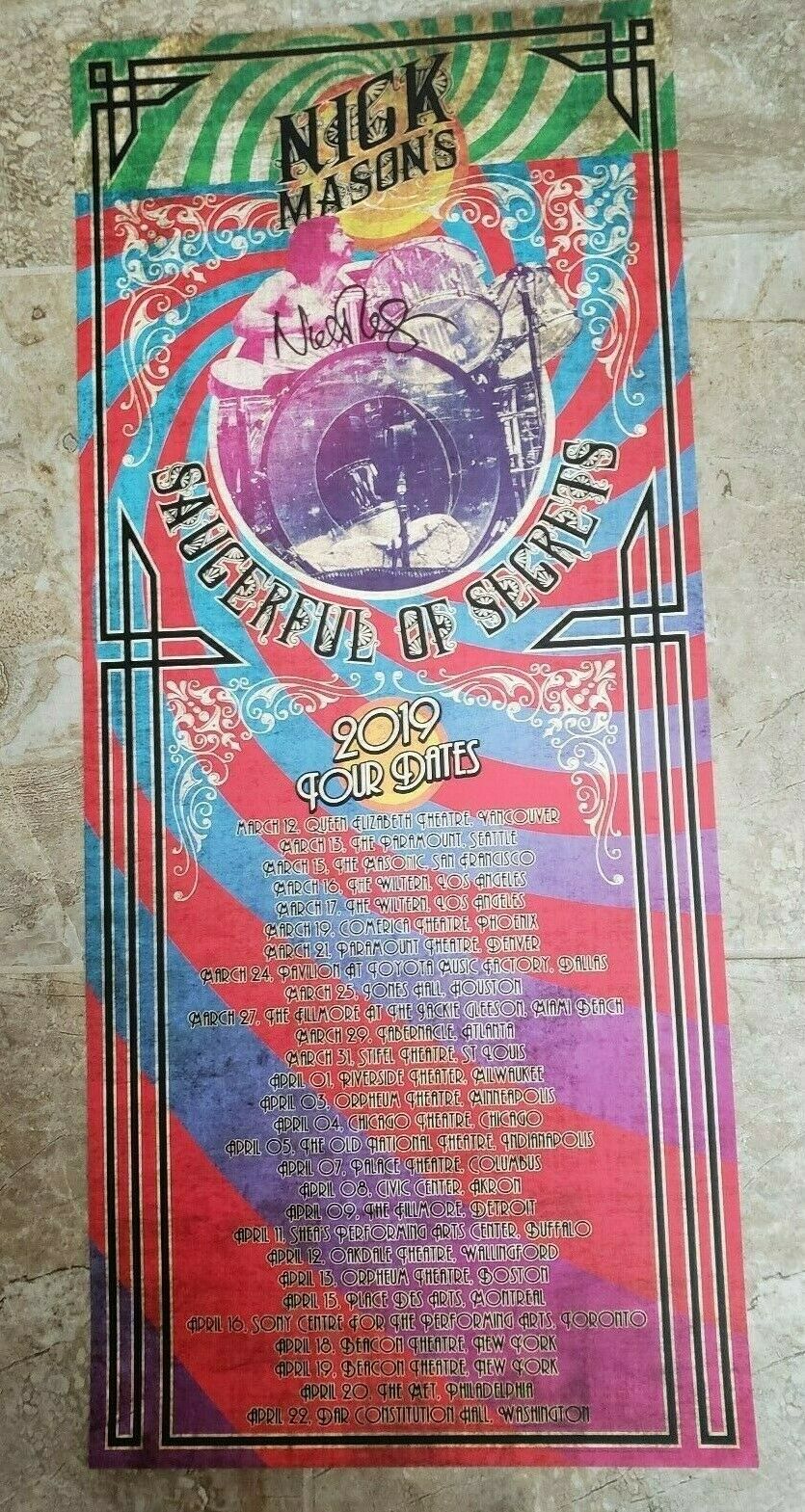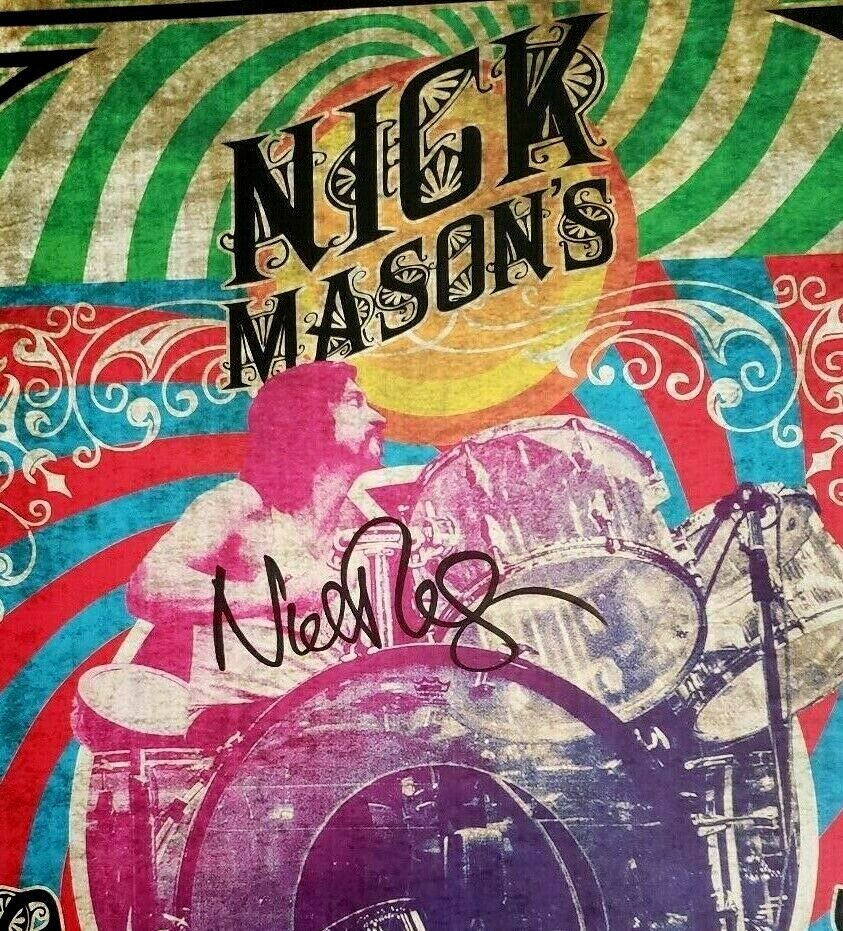 all photographs taken by myself and are copyrighted
PRE-SIGNED and sold at the Merchandise Booth on March 16, 2019,
autographed pre-concert by Nick Mason.  A very cool collectable indeed.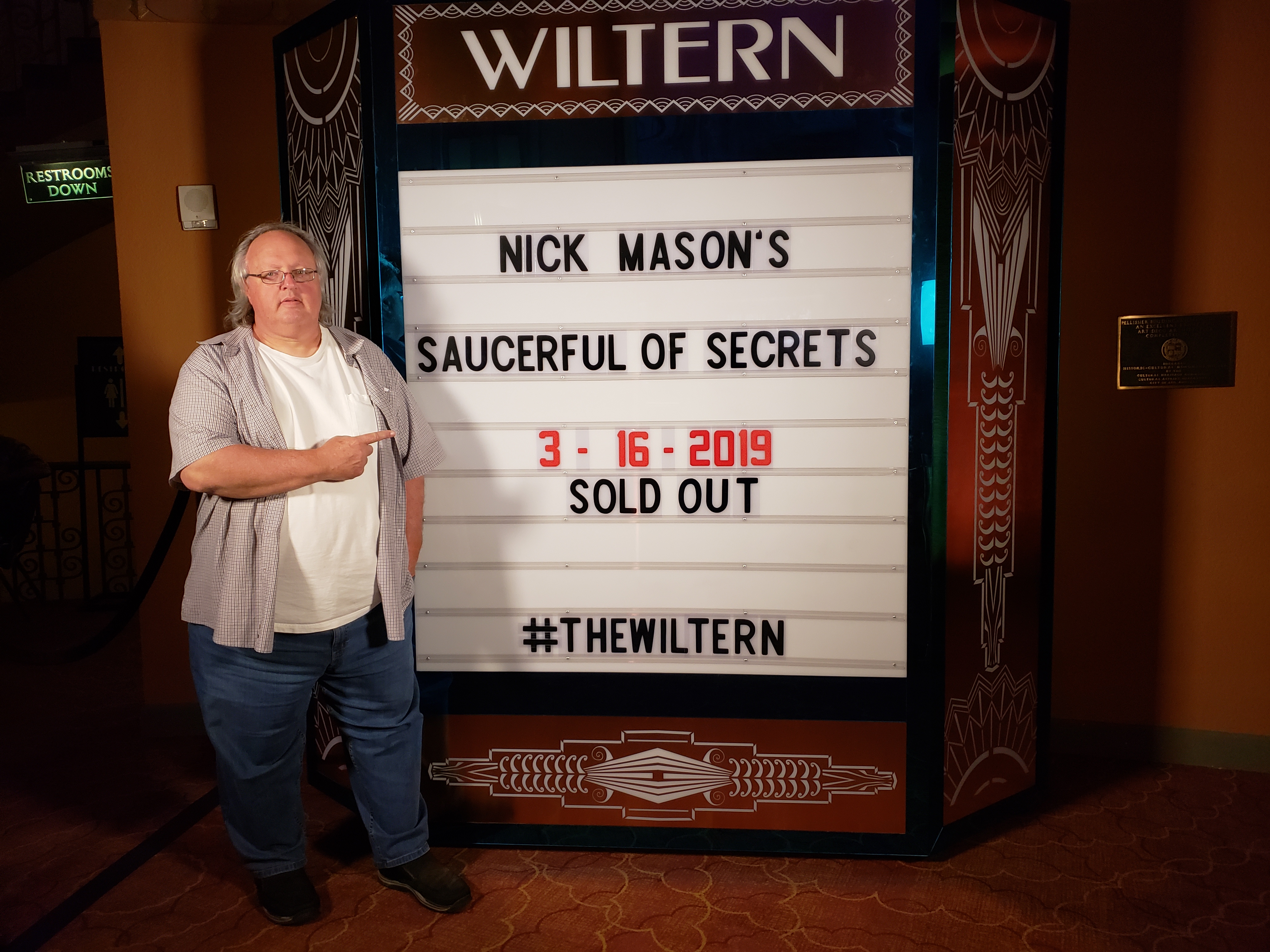 ______________________________________