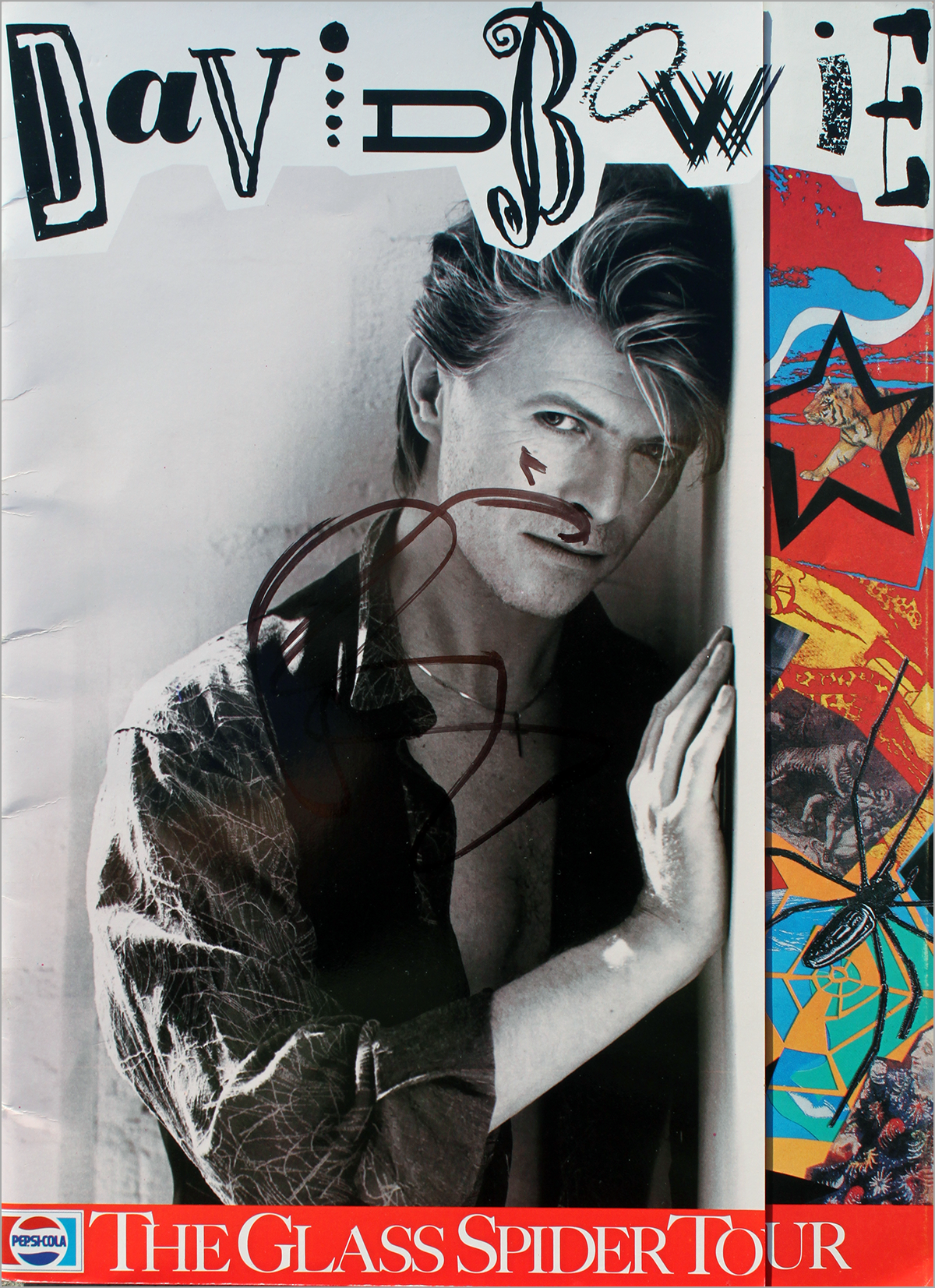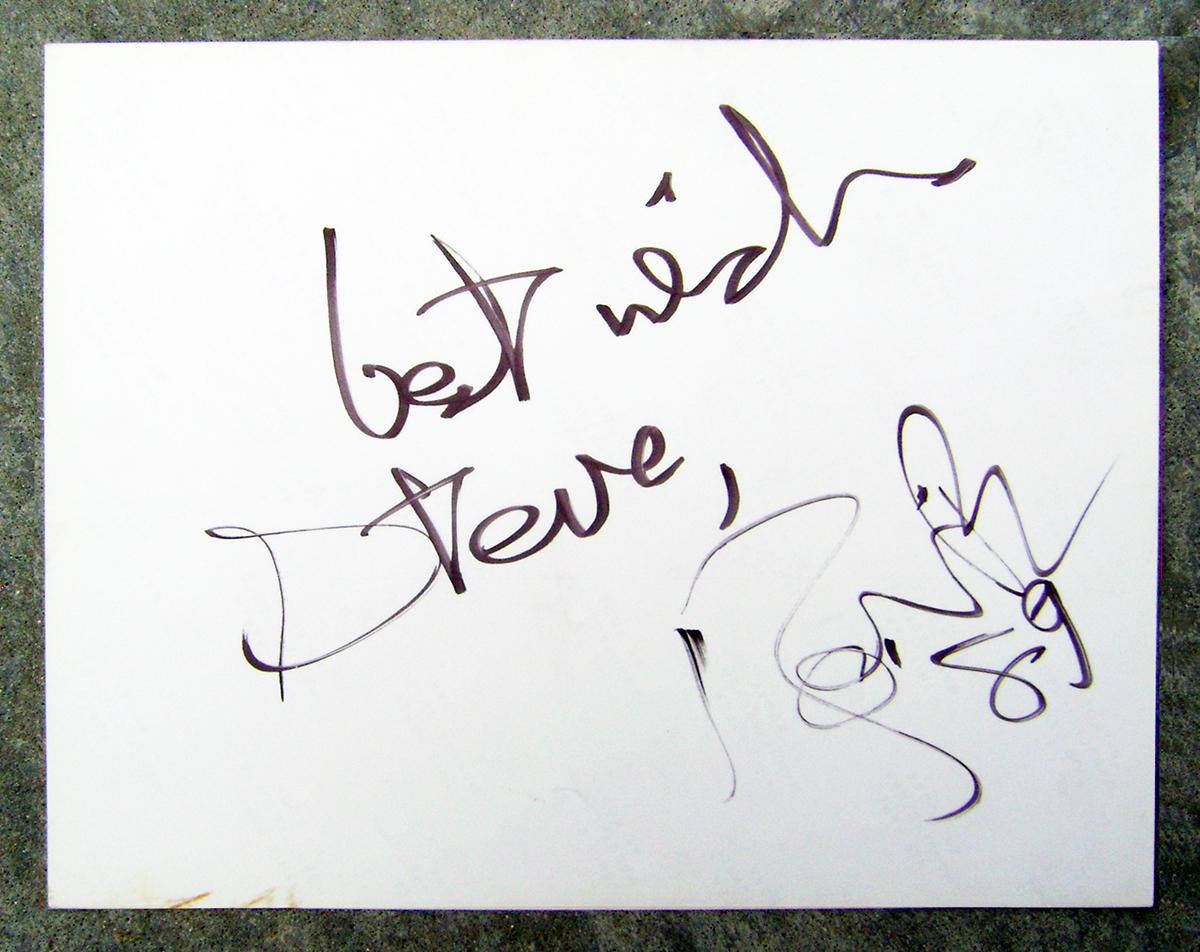 OF ALL THE ARTISTS THAT I HAVE COLLECTED FROM,
it is David Bowie more than any other celebrity in my collection that I wish I had the exact
dates when these items were signed. I receive more emails requesting better validity,
not of the signature, but of when each of these items were obtained.
I RECIEVED DAVID BOWIE AUTOGRAPHS ON AND WHERE AS FOLLOWS:
October 19, 1989: White Card (actually the back side of a photograph, signed at The Four Seasons Hotel in Los Angeles.
March 16, 1990: B&W 8X10 (with name plate) and Glass Spider Tour Book signed at the Sound and Vision Press Conference) at The Roxy Theater.
October 9, 1995: Signed at Four Seasons Hotel in Los Angeles during the Rolling Stones Steel Wheels Tour
I first saw David Bowie in concert at
THE US FESTIVAL on Monday May 30, 1983.
I would see him again in full concert at:
August 8, 1987 at Anaheim Stadium on "The Glass Spider Tour",
May 23, 1990 at The L.A. Sports Arena on the "Sound and Vision Tour",
April 23, 2004 at the Anaheim Pond on the "A Reality Tour".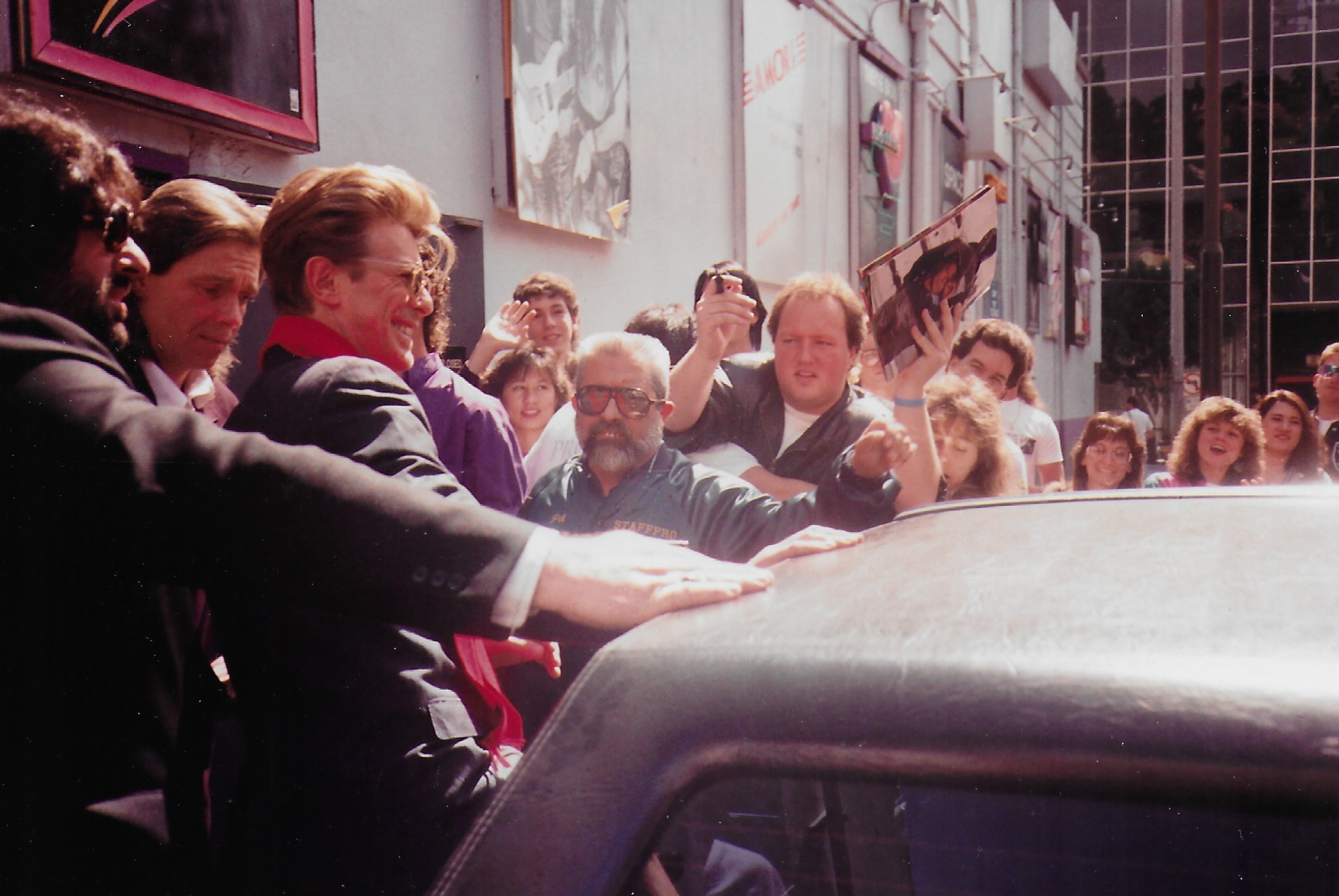 ONE OF MY FAVORITE PHOTOS IN MY ENTIRE COLLECTION
Upon finishing his Sound and Vision press conference/concert at The Roxy on March 16, 1990,
fans waited outside to get yet another photo or another autograph as was done inside.
Yes that's me in the middle of the photo (live action shot).