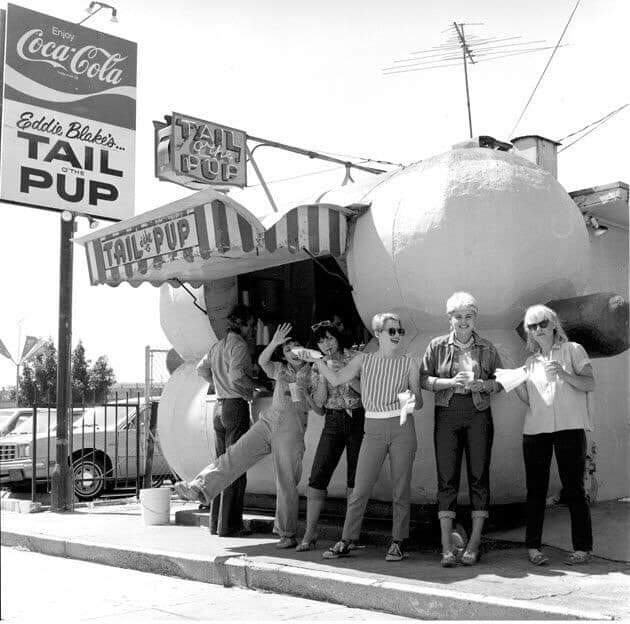 ________________________________________________________________________
"Vacation" Tour Books, "Beneath The Valley of The Go-Go's" CD cover, B&W 8X10 Promo Photograph, signed Drum Head "Beauty and the Beat" and "Vacation" albums:
are signed by all five original band members.
Since I have only been able twice receive autographs from all 5 members of The Go-Go's at one time (their Tower Records store signing and at their Hollywood Star Ceremony/August 11, 2011 ),
it's a bit tough to say exactly where all these signatures where signed and when all the items on this page were signed in L.A., from 1989 to 2013 at either of the above stated signings and individually at several different concerts of theirs all in the Los Angeles area.
ONE OF ROCK AND ROLL'S FUNNEST BANDS TO SEE LIVE IN CONCERT.
 
 
 
 
 

Go-Go's CD – signed by all
five band members

Vacation poster signed by Jane Wiedlin.
 
 
 
 
 
 
 
 
 
Jane Weidlin – Signed 8×10 card in Los Angeles on August 11, 2011.
 

JANE WEIDLIN'S ACTUAL WORN SHOES!!!!!!

These are the actual pair of size 6, Gold Lame boots that Jane Weidlin wore to Comic Con
on July 26, 2009 in San Diego, California.

As she stated, they were purchased directly off her website (as she
said she would be selling), shortly after the event. Yes, these are Jane Weidlin's worn shoes.