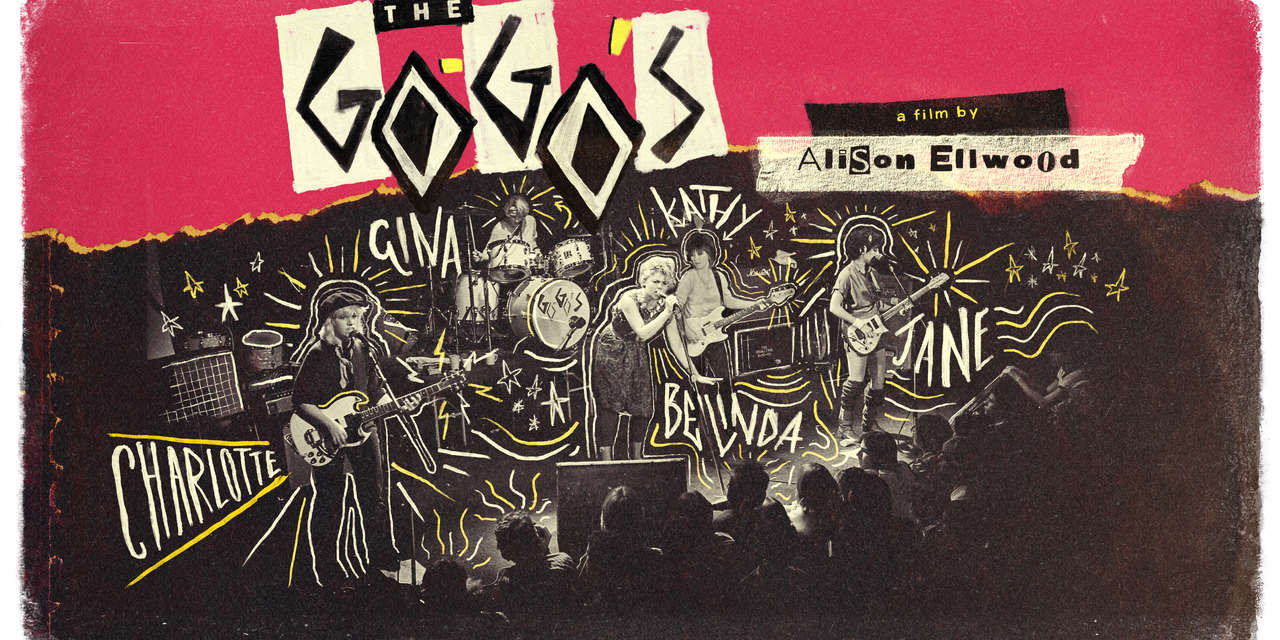 THE GO-GO'S SHOWTIME DOCUMENTARY
Friday July 31, 2020: After watching their amazing documentary, it became very clear to me that to not have this band in the Rock and Roll Hall of Fame is both an injustice and a travesty.
Therefore, started on Monday August 3rd, 2020 and every Monday of each week, month and year (if necessary), I will mail a reminder letter to the Rock and Roll Hall of Fame that the fans really want to see this beautifully amazing band get their respect and deserved honor of induction.
I am 1000% fully committed and will do so for the long haul:
Every Monday I mail out a letter and briefly state my interest, affection for the band, and that they deserve this honor.
ROCK AND ROLL HALL OF FAME
1100 Rock and Roll Boulevard
Cleveland, Ohio 44114
ATTN: Mr. Greg Harris, President and Chief Executive Officer
Please feel free to write to Mr. Harris and voice your opinion for The Go-Go's induction into
The Rock and Roll Hall of Fame.
INDUCTED – INDUCTED – INDUCTED – INDUCTED
2021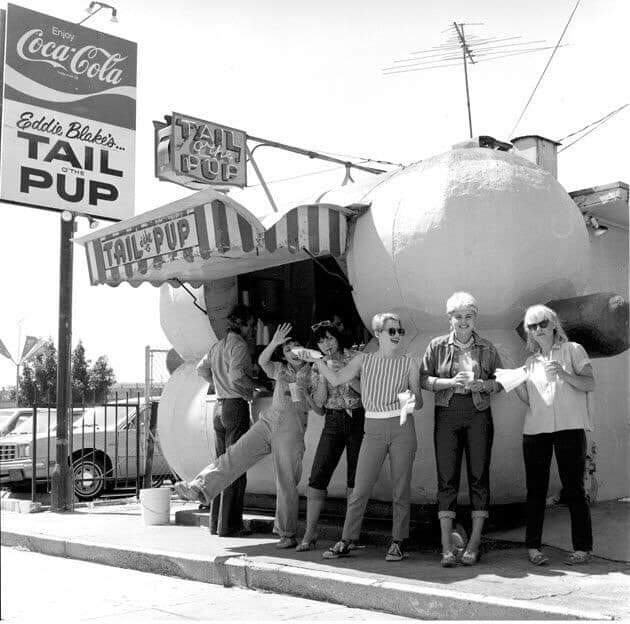 "Vacation" Tour Books, "Beneath The Valley of The Go-Go's" CD cover, B&W 8X10 Promo Photograph, signed Drum Head "Beauty and the Beat" and "Vacation" albums:
are signed by all five original band members.
Since I have only been able twice receive autographs from all 5 members of The Go-Go's at one time (their Tower Records store signing and at their Hollywood Star Ceremony/August 11, 2011 ),
it's a bit tough to say exactly where all these signatures where signed and when all the items on this page were signed in L.A., from 1989 to 2013 at either of the above stated signings and individually at several different concerts of theirs all in the Los Angeles area.
ONE OF ROCK AND ROLL'S FUNNEST BANDS TO SEE LIVE IN CONCERT.
 
 
 
 
 

Go-Go's CD – signed by all
five band members

Vacation poster signed by Jane Wiedlin.
 
 
 
 
 
 
 
 
 
Jane Weidlin – Signed 8×10 card in Los Angeles on August 11, 2011.
 

JANE WEIDLIN'S ACTUAL WORN SHOES!!!!!!

These are the actual pair of size 6, Gold Lame boots that Jane Weidlin wore to Comic Con
on July 26, 2009 in San Diego, California.

As she stated, they were purchased directly off her website (as she
said she would be selling), shortly after the event. Yes, these are Jane Weidlin's worn shoes.

 
Gina Schock and Kathy Valentine,
book signing in Hollywood on November 6, 2021 at Mr. Musichead Gallery.
Please enjoy these added pictures of the above event: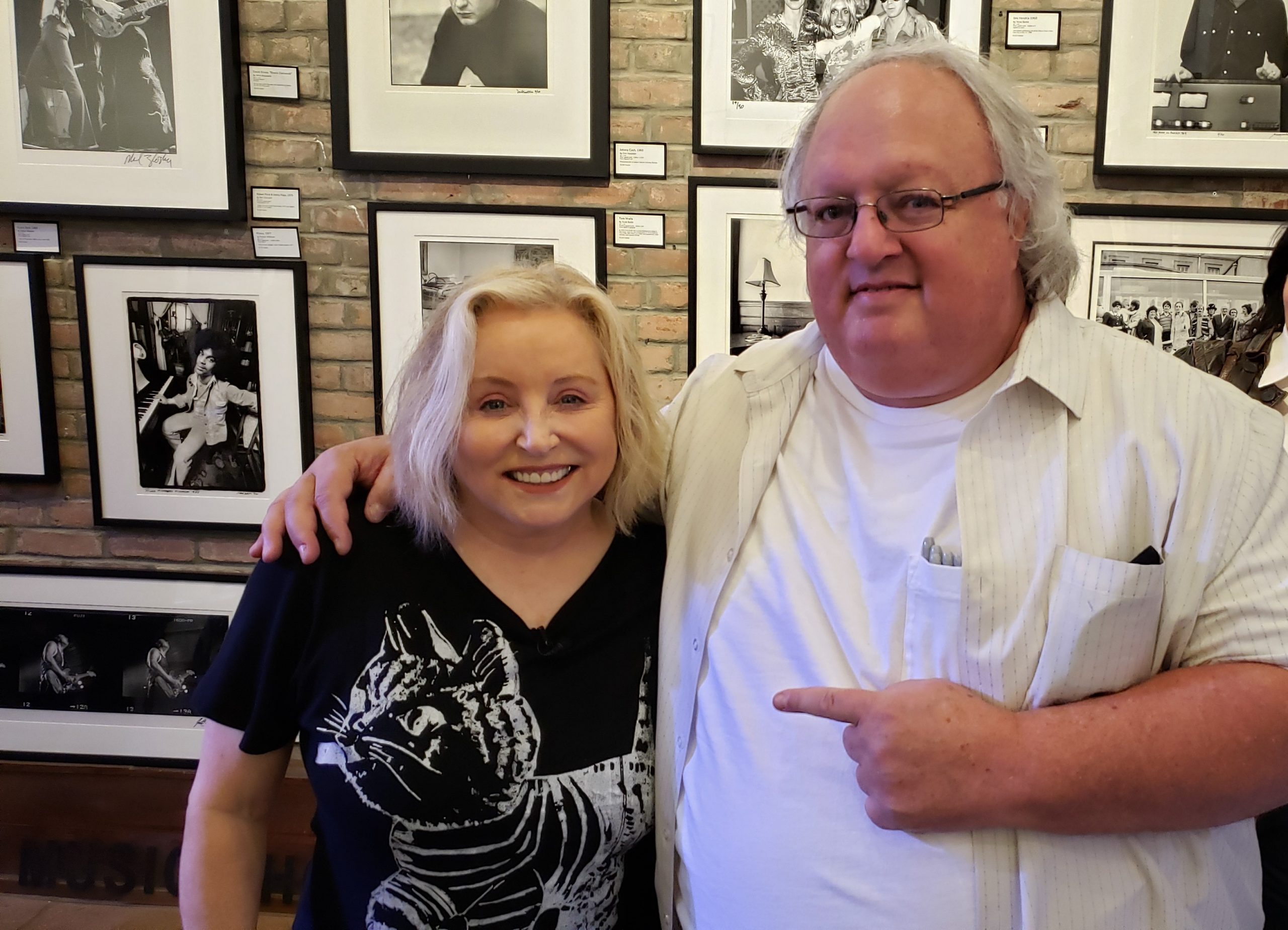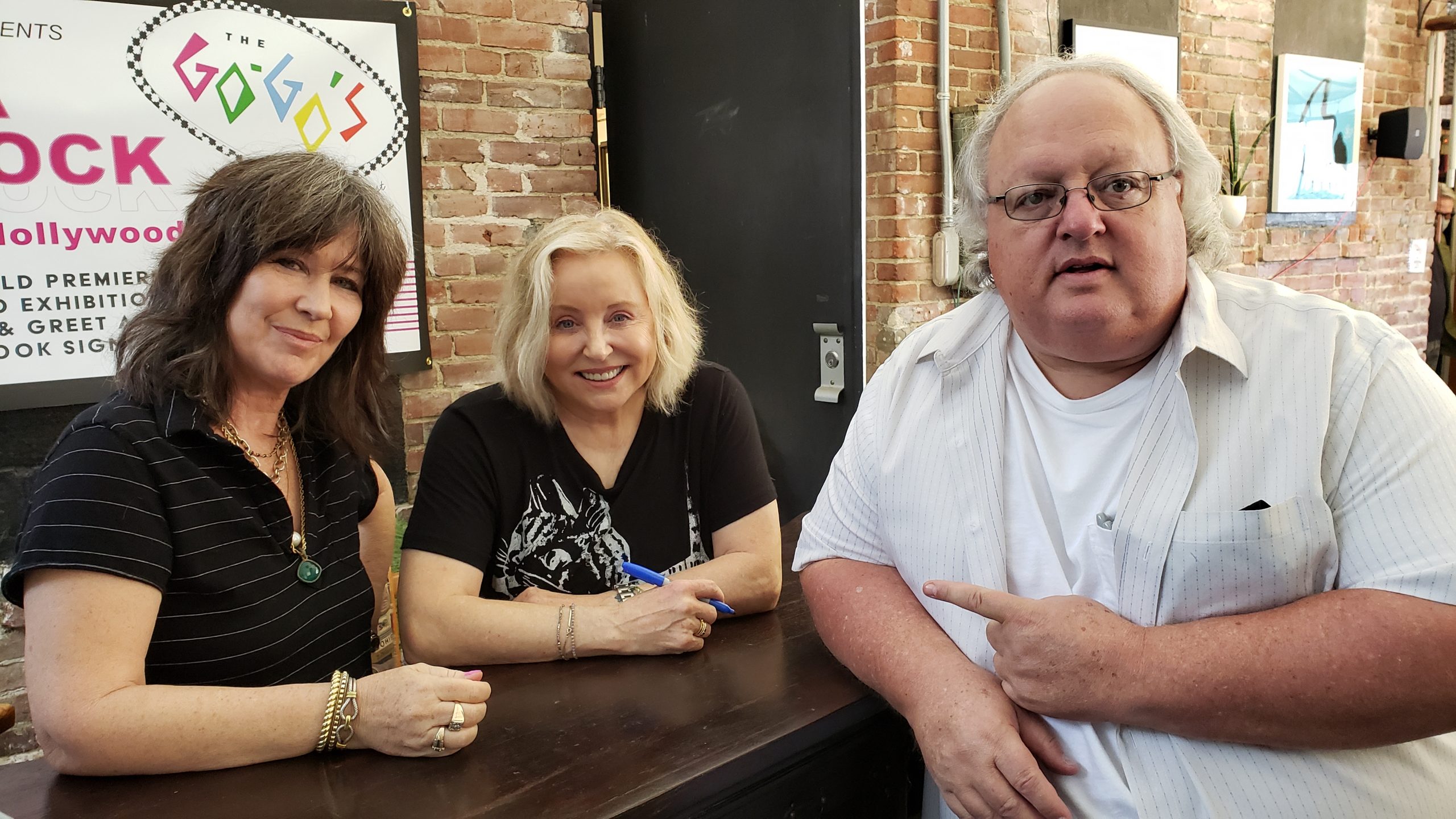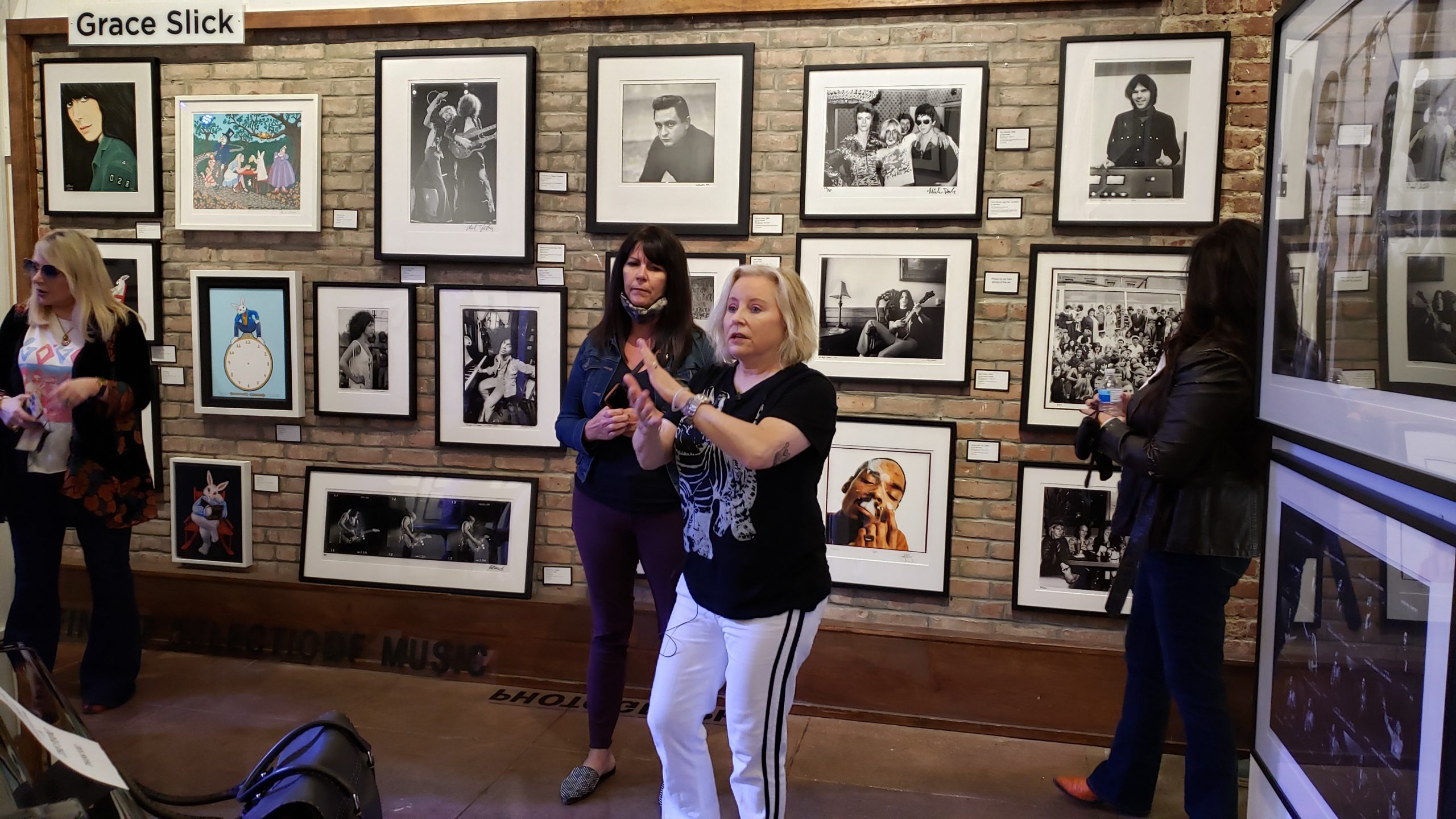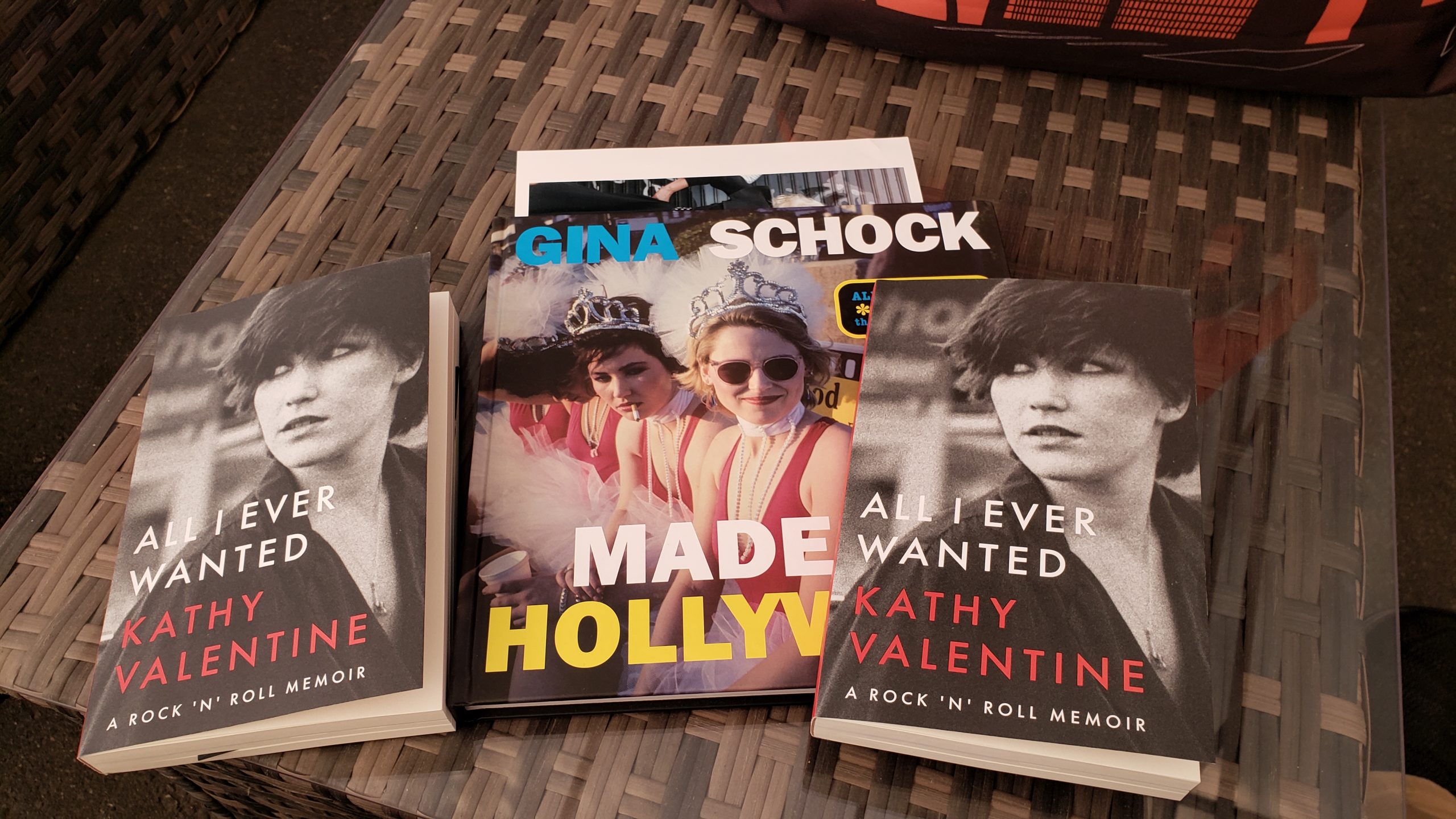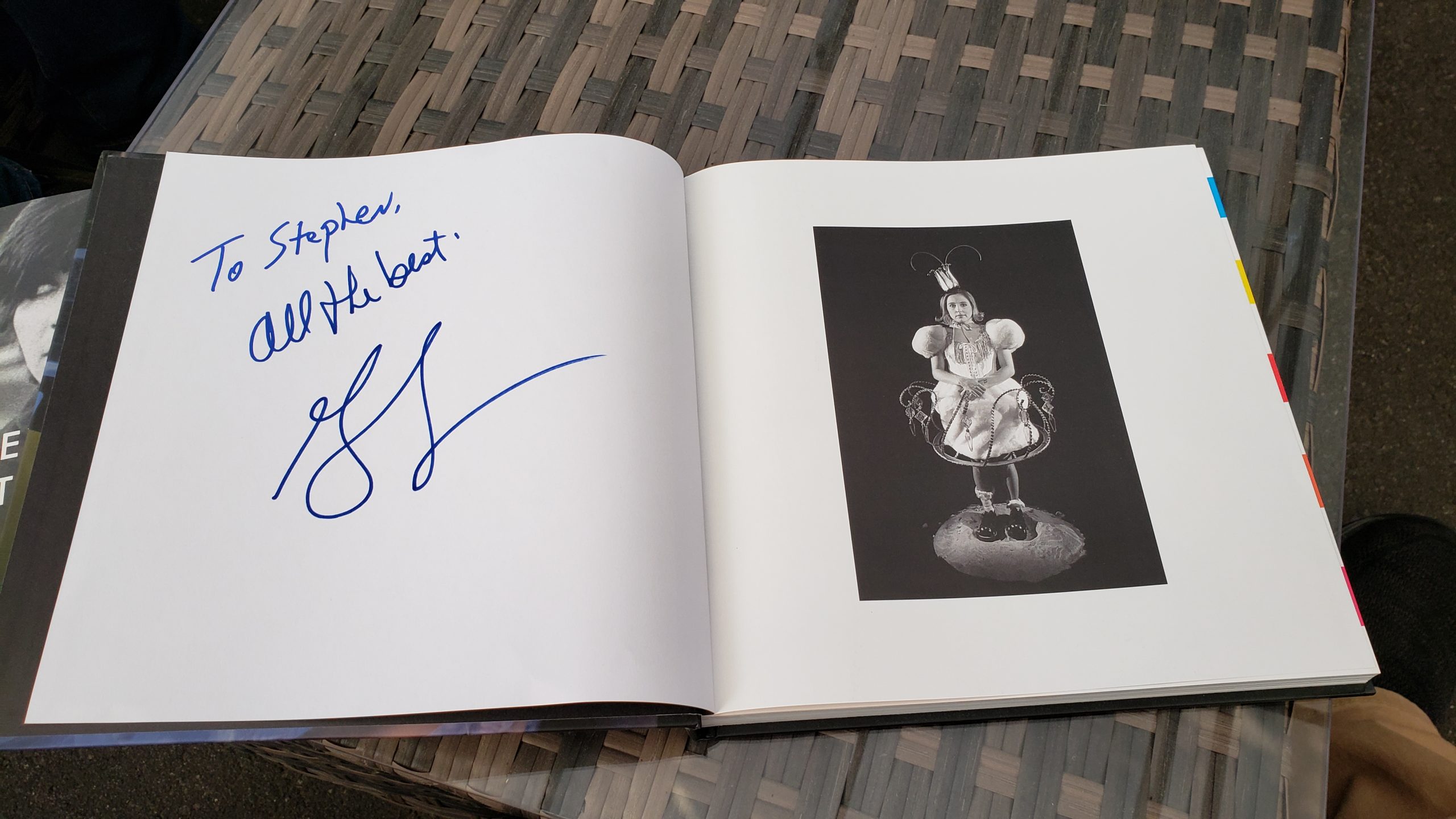 It was a fabulous and very fun day with these lovely ladies of The Go-Go's were humor,
stories, laughter and STUFF getting signed were in abundance.
I thank them both for their love, so much kindness and generosity.