During the 1970's I read both volumes I and II of David Wallechinsky's
and Amy Wallace's "Book Of List's."
These books had a listing of all kinds of various Top Ten's of subjects and topics, as submitted from movie stars, personalities, and all kinds people of interest. These were not a book of world record top ten's, but a top ten, in the opinion of, about various funny and interesting topics and subjects, in these contributors own opinion.
With respect to both of these books
What you will read below is my very own Top Ten as it relates to music……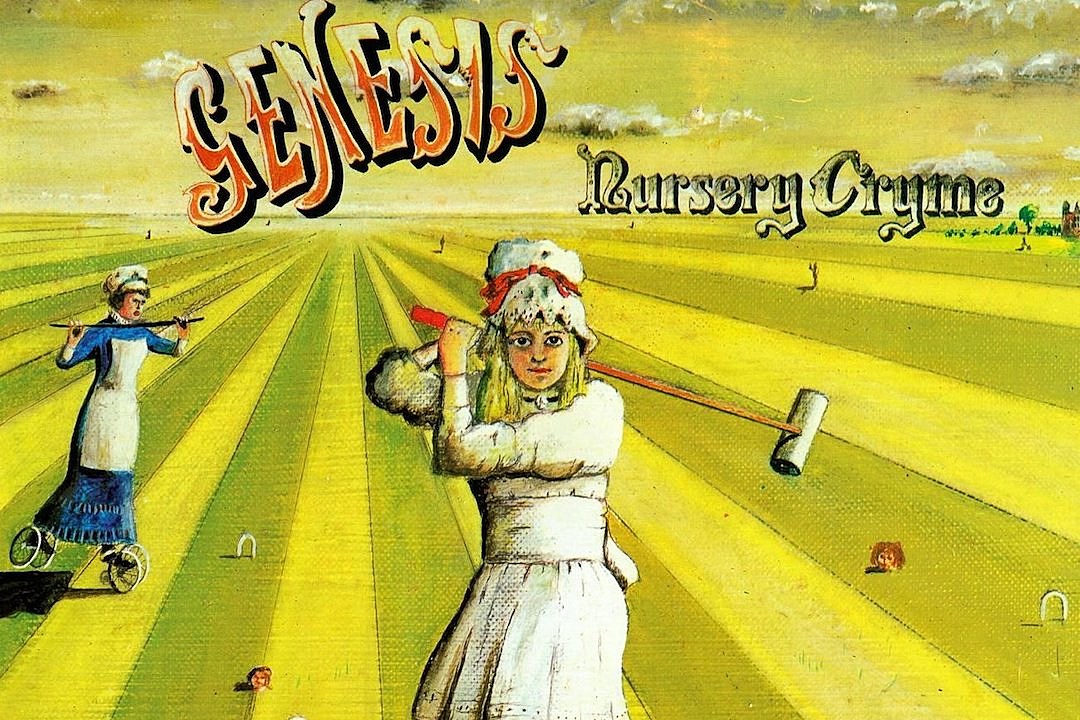 MY TEN REALLY GOOD ALBUMS OF ALL TIME
(not in any order)
THE WALL – Pink Floyd
PHYSICAL GRAFFITI – Led Zeppelin
MEDDLE – Pink Floyd
ONE OF THESE NIGHTS – Eagles
NURSERY CRYME – Genesis
SONGS IN THE KEY OF LIFE – Stevie Wonder
BORN IN THE USA – Bruce Springsteen
ANIMALS – Pink Floyd
PRETENDERS – Pretenders
CLOSE TO THE EDGE – Yes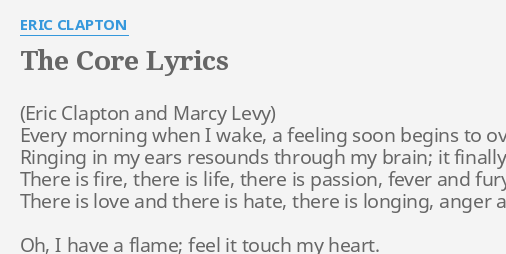 MY TEN (12 actually) SONGS THAT FOR WHATEVER REASON, I REALLY ENJOY
(not in any order)
KASHMIR – Led Zeppelin
AND YOU AND I – Yes
ECHOES – Pink Floyd
THE CORE – Eric Clapton
THE LAST RESORT – Eagles
CLOSE TO THE EDGE – Yes
ROSALITA – Bruce Springsteen
SUBDIVISIONS – Rush
MIRACLES – Jefferson Starship
BRAIN DAMAGE/ECLIPSE – Pink Floyd
ALL MY LOVE – Led Zeppelin
SUPPERS READY – Genesis

MY TEN REALLY GOOD DEBUT ALBUMS OF ALL TIME
(not in any order)
PRETENDERS – Pretenders 1980
LED ZEPPELIN – Led Zeppelin 1968
EAGLES – Eagles 1972
APPETITE FOR DESTRUCTION – Guns & Roses – 1997
THE CARS – The Cars 1978
GREETINGS FROM ASBURY PARK – Bruce Springsteen 1973
BOSTON – Boston 1976
VAN HALEN – Van Halen – 1978
PIPER AT THE GATES OF DAWN – Pink Floyd 1967
TOM PETTY – Tom Petty 1976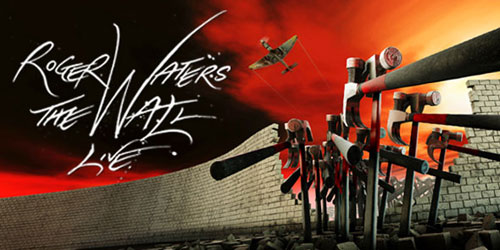 MY TEN OF MY FAVORITE ATTENDED CONCERTS
I would have to say the best concert that I ever saw was the 4 performances of Roger Waters performance of Pink Floyd's THE WALL on November 27, 29, 30 and December 5, 2010.
This extravaganza absolutely left me breathless and amazed.
My Top Ten concerts after hereafter:
BACK TO GLASGOW (6/23/1990, Glasgow, Scotland) Paul McCartney
NEW YEARS EVE SHOW (12/31/1999, Los Angeles) Eagles
BORN IN THE USA (10/2/1985, Los Angeles) Bruce Springsteen
THE JOSHUA TREE (4/18/1987, Los Angeles) U2
TATTOO YOU (10/9/1981, Los Angeles) Rolling Stones
THE RISING (9/25/2003 Denver, CO) Bruce Springsteen
PRETENDERS II (9/5/1981, Pasadena's Perkins Palace) Pretenders
IN THE FLESH (5/23/2002 Stockholm, Sweden) Roger Waters
CAMOUFLAGE (10/31/1984, Los Angeles) Rod Stewart
HEARTBEAT CITY (8/29/1984, Los Angeles) The Cars
MY TEN VERY unexpected PERSONAL CONCERT MOMENTS
Throwing of all the shoes on stage at Anaheim Stadium, during the Rolling Stones Some Girls concert 1978. [CLICK HERE FOR PIC] [CLICK HERE FOR PIC]
Crowd stomping of the feet to the beat of "We Will Rock You" prior to Queen taking the stage, The Game Tour, L.A. Forum 1980.
British crowd singing "Born In The USA" at Wembly Stadium, UK, during the 1988 Amnesty Tour (E Street band live on stage)
Food fight in between acts at The Rolling Stones concert 10/11/1981, L.A. Coliseum.
Roger Waters signing "Mother" at the Radio Kaos performance at the L.A. Forum 9/20/1987.
Seeing a drunk fan slip and fall with his arm fully in the overflowing troft of human pee, in the bathrooms at the L.A. Forum, 1979, during a Foreigner concert.
Bruce Springsteen jumping on stage with The Pretenders and singing "Higher and Higher", Perkins Palace, Pasadena, September 5, 1981. [CLICK HERE FOR PIC] [CLICK HERE FOR PIC]
Prince being booed off stage and giving the crowd the middle finger, October 9th, 1981 prior to J. Giles and The Rolling Stones.
Very hot looking drunk girl sitting next to me with her jeans half off at the Cheap Trick concert, L.A. Forum, December 1979.
A "wild all nighter" in Exposition Park (entrance to the L.A. Coliseum), 24 hours prior to the opening of the festival waiting gates, with thousands of fans to see The Rolling Stones 10/9/1981 (once gates opened, running like an animal through each tunnel to the front of the stage).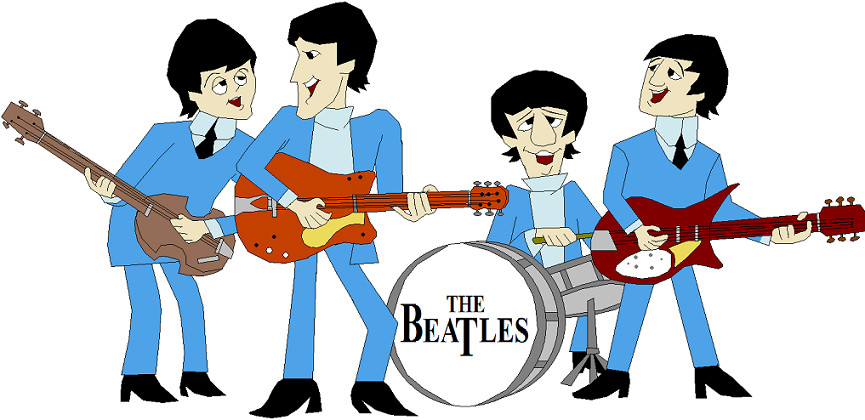 MY TEN REALLY GOOD BEATLES SONGS OF ALL TIME
(not in any order)
HAPPINESS IS A WARM GUN
DEAR PRUDENCE
HELLO, GOODBYE
WE CAN WORK IT OUT
ACROSS THE UNIVERSE
SHE LOVES YOU
HELP
PENNY LANE
YOUR MOTHER SHOULD KNOW
I WANT YOU (SHE'S SO HEAVY)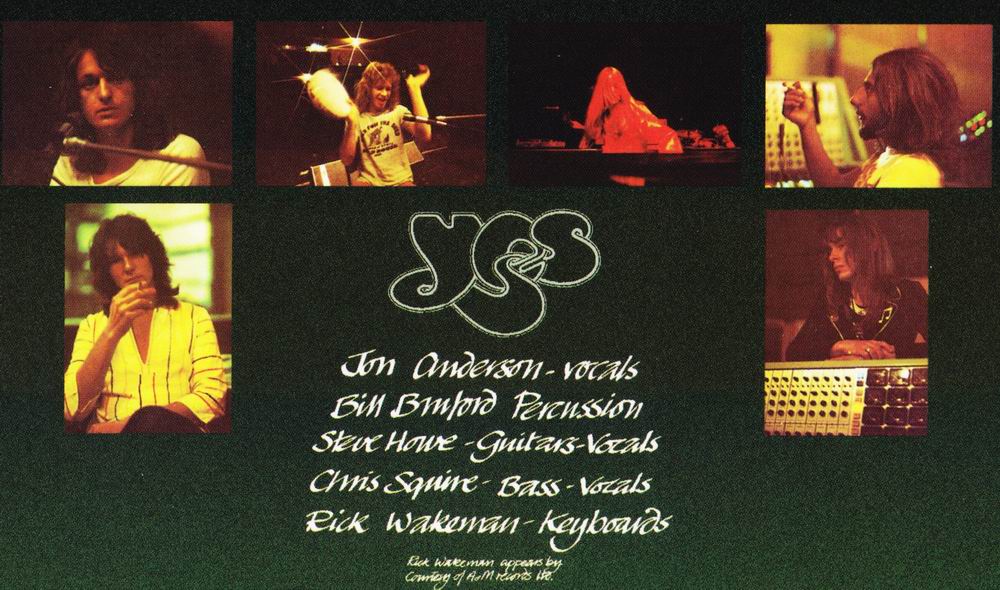 MY TEN REALLY GOOD YES SONGS OF ALL TIME
(not in any order)
CLOSE TO THE EDGE
GOING FOR THE ONE
CHANGES
TEMPUS FUGIT
IT CAN HAPPEN
RHYTHM OF LOVE
I SEE YOU
STARSHIP TROOPER
HEART OF THE SUNSHINE
THE GATES OF DELIRIUM
***I could easily pick another 10 favorites!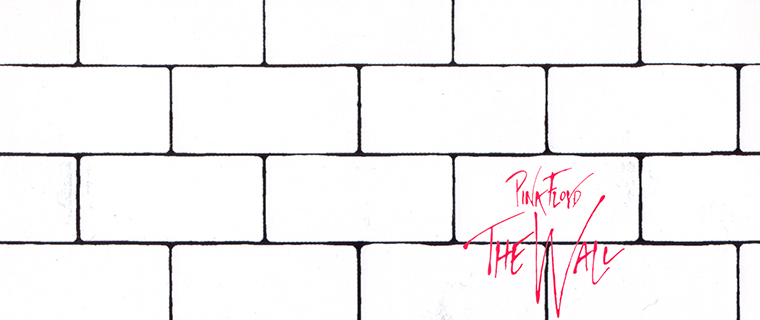 MY TEN REALLY GOOD PINK FLOYD SONGS OF ALL TIME
(not in any order)
BRAIN DAMAGE/ECLIPSE
WISH YOU WERE HERE
ECHOES
A SAUCERFUL OF SECRETS
SHEEP
EMBRYO
CYMBALINE
ONE OF THESE DAYS
ATOM HEART MOTHER
WOT'S…UH THE DEAL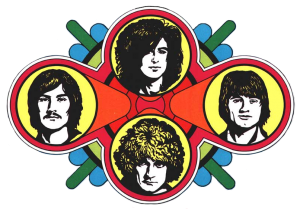 MY TEN REALLY GOOD LED ZEPPELIN SONGS OF ALL TIME
(not in any order)
KASHMIR
HEY, HEY WHAT CAN I DO
WEARING AND TEARING
MISTY MOUNTAIN HOP
ACHILLES LAST STAND
TEN YEARS GONE
DANCING DAYS
HOW MANY MORE TIMES
THE SONG REMAINS THE SAME
CAROUSELAMBRA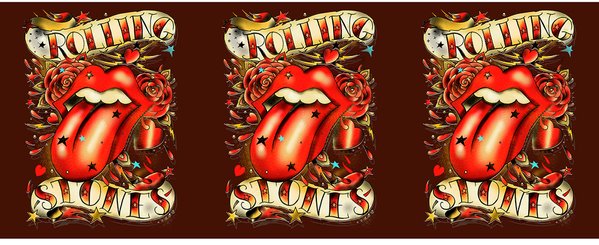 MY TEN REALLY GOOD ROLLING STONES SONGS OF ALL TIME (not in any order)
ANGIE
LET IT BLEED
FAR AWAY EYES
GET OFF MY CLOUD
RUBY TUESDAY
SHATTERED
SOME GIRLS
DEAD FLOWERS
EMOTIONAL RESCUE
DANDELIONS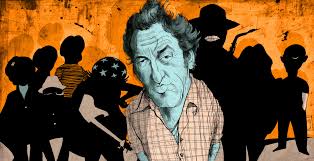 MY TEN REALLY GOOD BRUCE SPRINGSTEEN SONGS OF ALL TIME (not in any order)
ROSALITA
BOBBY JEAN
BADLANDS
SHE'S THE ONE
OUT IN THE STREET
LONESOME DAY
I'M GOING DOWN
BE TRUE
COUNTY FAIR
POINT BLANK
***These are studio songs. Live songs take on an entire different life as anyone knows who ever has seen Springsteen live.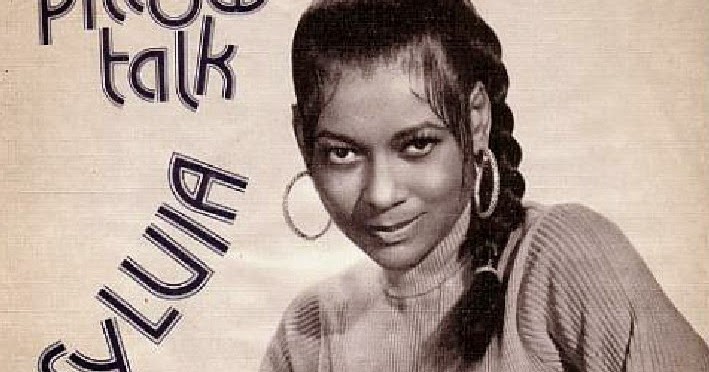 MY TEN REALLY GOOD 1970'S ONE HIT WONDERS OF ALL TIME (not in any order)
CHICK A BOOM — DANNY DEW DROP
ONE TIN SOLDIER – COVEN
VENUS – SHOCKING BLUE
HITCH'IN A RIDE — VANITY FARE
BAND OF GOLD – FREDA PAYNE
IT NEVER RAINS IN SOUTHERN CALIFORNIA – ALBERT HAMMOND
COME AND GET YOUR LOVE – REDBONE
CRUEL TO BE KIND – NICK LOWE
LADY MARMALADE – LABELLE
PILLOW TALK – SILVIA
For me, the term ONE HIT WONDER is so overused and left to interpretation. Does it mean a band that had only one real song on the radio and no others, is a one hit wonder, or a band that only had one top ten hit a one hit wonder? For me, a one hit wonder is a band that rests it's career only on that one song that brought them any real success, then they quietly slipped away into rock and roll lore.
There are so many, literally hundreds and hundreds of bands or artists from the 1970's that had that real quick rise to the top, then never really heard from them again. Not mentioned above, are any of all those Disco artists that had that one song that we all know real well. I could easily list 50 of what consider are my favorite favorite songs from the 1970's.
A word of note on the 1970 song Venus, by the Shocking Blue: Lead singer was the very beautiful Mariska Veres. Though Venus was the only real hit that the Dutch band had here in the states, in Europe they had many more hits. Very sadly, this great unique voice, died of cancer December 2, 2006. Mariska was only 59 years old. Needless to say, I am a big fan of hers.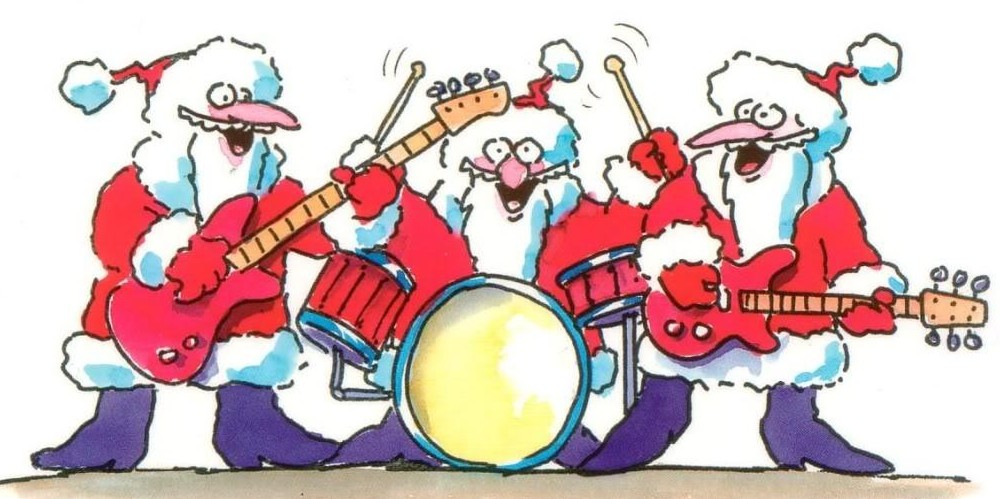 MY FAVORITE CHRISTMAS ROCK AND ROLL SONGS
FATHER CHRISTMAS – THE KINKS
HAPPY CHRISTMAS/WAR IS OVER – JOHN LENNON
IT'S CHRISTMAS TIME AGAIN – TOM PETTY
WONDERFUL CHRISTMASTIME – WINGS
PLEASE COME HOME FOR CHRISTMAS – EAGLES
I BELIEVE IN FATHER CHRISTMAS – GREG LAKE
2000 MILES – THE PRETENDERS
CHRISTMAS IS THE TIME TO SAY I LOVE YOU – BILLY SQUIRE
SANTA CLAUS IS COMING TO TOWN – BRUCE SPRINGSTEEN
STEP INTO CHRISTMAS – ELTON JOHN
It's always a fun time during December to hear all the radio stations dusting off those very fun rock and roll Christmas songs. I always have preferred the original written songs as opposed to the cover songs, however either way, the 10 listed above are the 10 I feel I just can't go a Christmas season without hearing at least once.