Unless otherwise noted, ALL signatures contained on this website
and in my entire collection were obtained in-person, through
a concert merchandise booth and/or direct from the artists website.
I do not purchase signatures through any internet vendor OR trade with other collectors.
This is probably the most independent and unique assemble  
you will find in a private fans collection.
Nothing you see on my website
or in my collection is for sale of any kind.
Please continue to read why, below:
CELEBRITIES and ROCK & ROLL ARTIST'S

I understand that there is a large community of "fans" that ask you for your signature with only the intentions of selling that signed item on any number of internet auction or memorabilia site's.
I understand your frustration at being duped and manipulated when asked to sign an item of memorabilia, and why so many of you are either not signing autographs OR charging fees for your autographs.  It makes sense. I get it.
Please know that when I meet up with you and seek your autograph 
that I am a true fan of yours that purchases your music,
attends your concerts, admires your catalog and that  
my request and admiration is always 1000% fully sincere.

I work INCREDIBLY HARD at building my collection and seeking your signature/s.
There is tremendous expense in purchasing material, travel, time off work and away
my family, but especially the increasing costs of convention style autograph sessions

and especially those concert Meet and Greet's. Yes indeed, it's more than just collecting,

It's first and foremost, ever since I was a kid, being a true fan.
____________________________________________________________________________________________
IT'S GETTING TOUGHER AND TOUGHER AND TOUGHER TO OBTAIN
autographs in 2020/2021 and beyond. I continually pursue artists in the best possible autograph conditions for signing by paying the incredible increasing higher prices for Concert Meet & Greets and attending Autograph Conventions in various states and even in other countries. Please understand the outrageous costs I spend annually associated with attending anywhere an artist is available to meet their fans. This I do believe results in the finest possible signatures that I can obtain. I continue my pursuit of not just new and more recent signatures but also as an upgrade of older signatures that were signed years ago on the streets. Many of these sloppier or rushed signatures I have since purged or even tossed away, as they are not of the quality that I wish to keep and preserve within such an amazing and hard working collection.
Nothing that you see upon this website is for any sale of any kind.
My collecting has always been about preservation as well as the thrill of obtaining.
Have I ever sold any autograph that I have obtained?
In 2014/2015, the concert Meet & Greet really took off like a skyrocket

both in availability by the artist and in the price for the event. Though I had budgeted for the already increasing autograph style conventions and those increased prices, I did not expect the extreme increase of fees now being charged by the promoters and artists at their pre and post concert Meet & Greet's. In order to budget and continue to grow this collection while not loosing out on current opportunities, as well as to purge many signatures that were no longer of relevant or important to where I wanted to steer my collection, I sold off those signatures that I really could live without and were not of the quality that I wanted showcased within my collection.
I now have my collection exactly where I want it to be with

authenticity, accountability, quality, and minimal scrutiny
within my collection being fully paramount, as this entire collection will be left to my three
beautiful children to share with their children in the years and generations to come.
______________________________________________________________________________________________
I wish to THANK each and every artist that has taken the time or made themselves available in any way whatsoever, to take time and autograph the items I have within my collection.  Please know that my hard work and dedication in many ways is very similiar to your own, and family sacrafice and well as spent vacation time from work (my real job) has all been spent in my quest to build an amazing personal collection of some beautiful and rare Rock and Roll autographed memorabilia.
         __________________________________________________________________________________________________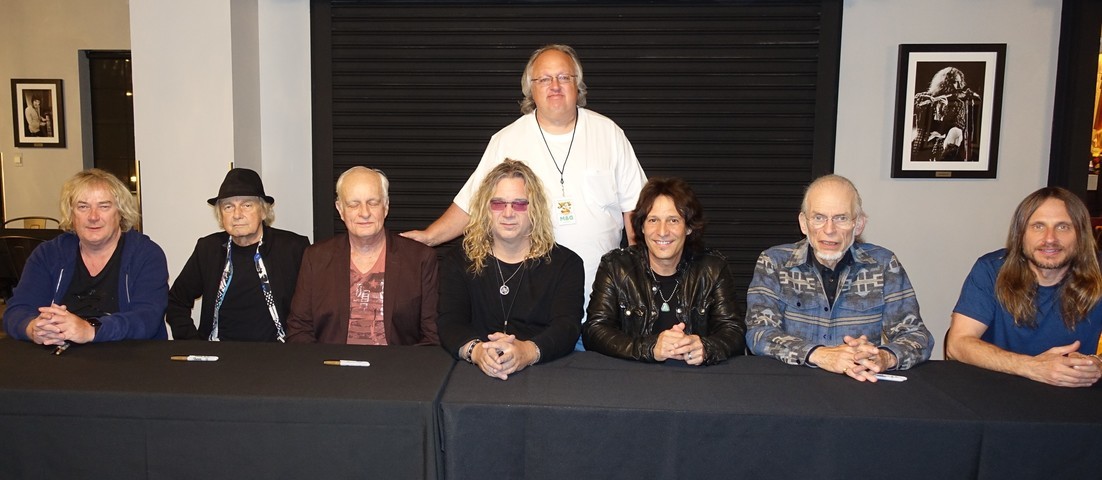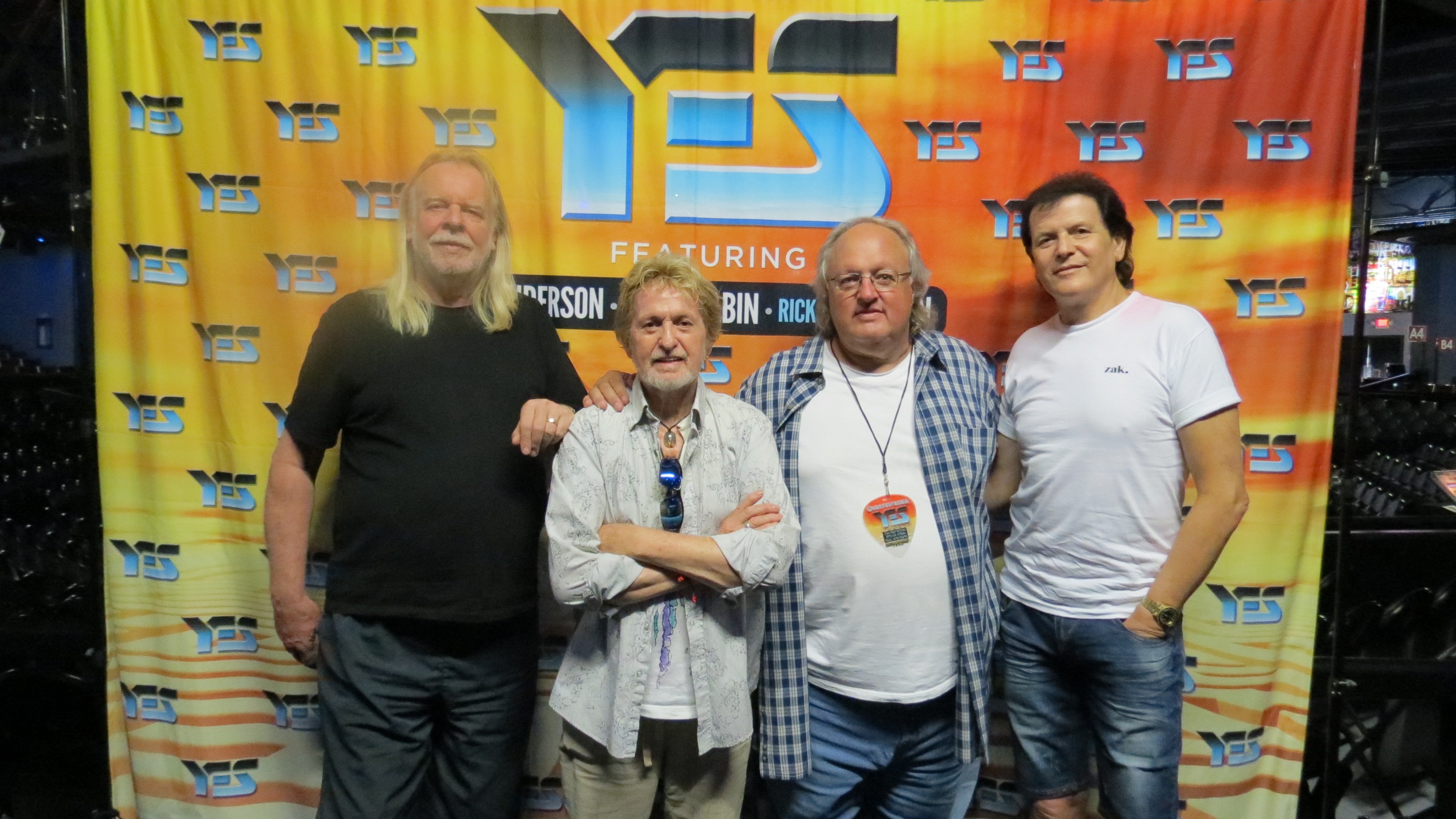 Regretfully, I cannot offer any services for trying to get a personal item of yours signed. I simply cannot and do not want the responsibility of another collector's item of memorabilia. With that said, I am happy to share any information that I can that may assist you in getting your item of memorabilia autographed. Email me please: I would enjoy helping you……….
Equally, I do not purchase any signatures from outside collectors. Though you may have some historic and very rare items of memorabilia, and no doubt such items would look great on this website and in my collection, it is simply not how I obtain, nor is the nature of this collection.
IMPORTANT INFO:
Please note that this entire website gets updated and copyrighted continuously. If you choose to upload, down load or whatever load any image or item from this website, please do so with photograph credits and my website name information. Play fair and honest and I will probably see no need contact you or make a fuss.
*** PLEASE DO NOT THROW IT AWAY ***
If you are a Rock and Roll celebrity or artist and have old stage clothing, a broken amp, a broken guitar, or parts of an old drum, a cymbal, a microphone, guitar picks or a guitar strap, a stage worn hat, a luggage trunk or any type of hand written lyrics, autographed items of any kind, or any memorabilia perhaps taking up room in your garage or getting rusty and moldy in some storage room and wish to contribute and preserve it in my collection, please contact me or send it to me at:
Stephen Duncan
P.O. Box 267, Norco, CA 92860
or email me at: [email protected]