I have had two In-Person encounters with Peter Frampton.
On May 26, 2010, that did not go so well.
On October 5, 2019 that went so much better.
Both encounters along with their stories regarding this
amazing musician and tremendous guitar player are below: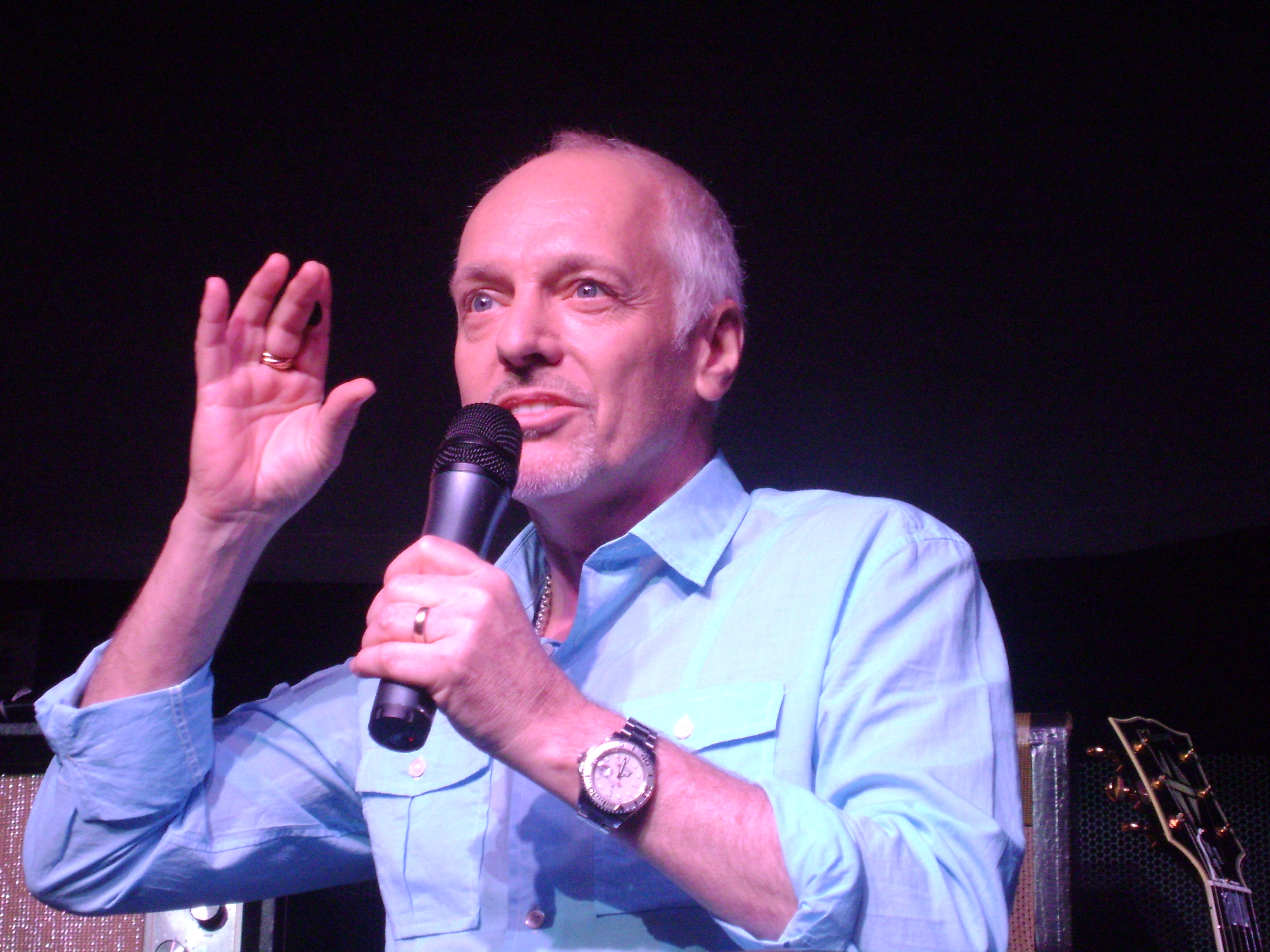 GUITAR CENTER- HOLLYWOOD MAY 26, 2010

It was the night I was both very lucky and very privileged to be a part of a crowd of less than 150 people to watch a very intimate acoustic concert, moderated interview, Q&A, and signing by guitar legend Peter Frampton. 

It was also the night he embarrassed me in front of the entire crowd for not knowing that he does not discuss anything about his 1978 film involvement of Sgt. Pepper's Lonely Hearts Club Band.

Apparently, it is a well known that Peter Frampton does not discuss the 1978 film 

Sgt. Peppers Lonely Hearts Club Band, or his involvement in it.

I did not know this fact:

Thus, when I raised my hand during the question segment and expressed my enjoyment for the film, Peter announced to me (paraphrasing) "don't ever bring that film up or my involvement in it to me". There was this gasp from several in the crowd that knew it was "an OFF LIMITS subject" and not supposed to ever be brought up in the presence of Peter Frampton.

Thus, the gasp and then dead silence from the crowd that followed, then Peter Frampton's response that continued, all caught me by complete out of THAT loop surprise. I sat there like a fool, red with embarrassment.

I then apologized to Peter Frampton explaining that I had no idea of what ,

presumably so many others knew and was supposed to be well known.


At the conclusion of the evening during the signing, Peter "apologized" to me saying, "I am glad you liked that film, but rather not ever discuss it.  I am sorry I hollered at you". To which I said, "you had no business to holler at me in front of the crowd for something I knew absolutely nothing about. Who do you think you are?"

I thanked him for the event and for his autographs and left him with the following thought: "I hope you don't ever speak that way to any other of your fans who may not know what I didn't know about you and that that film".

The Guitar Center staff then said they had to push the line through as there where others waiting to get items signed. All the while it was time for me to leave anyways.

It was otherwise a very fun night.  I admire this man not just for the music and legacy he has created, but especially for his guitar playing. I see him on a level of Jeff Beck with and when he breaks off into jamming on those strings.

 

 

The following photographs and autographs were taken/obtained by me that night.

I wish to thank Peter Frampton for his very generous autographing for so many of his fans on what overall was a beautiful night, with this beautiful man and getting to hear these amazing and often humorous stories he shared with the crowd.

 
 
 

THE ABOVE PETER FRAMPTON AUTOGRAPHED ITEMS:

 

"Mr. Churchill" and "Greatest Hits" signed CD covers.

Two signed "I'm In You" albums.

It indeed was a "very educational" evening to say the least.

One of the most vivid celebrity encounters that stays within my memory.

---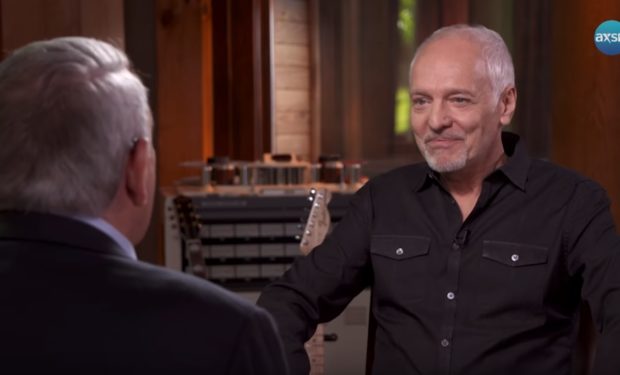 However PETER FRAMPTON had no problem discussing in almost

 great detail the 1978 Sgt. Pepper film in the 2019 "The Big Interview".
(Such is the difference from being Stephen Duncan and not Dan Rather)
____________________________________________________________________________________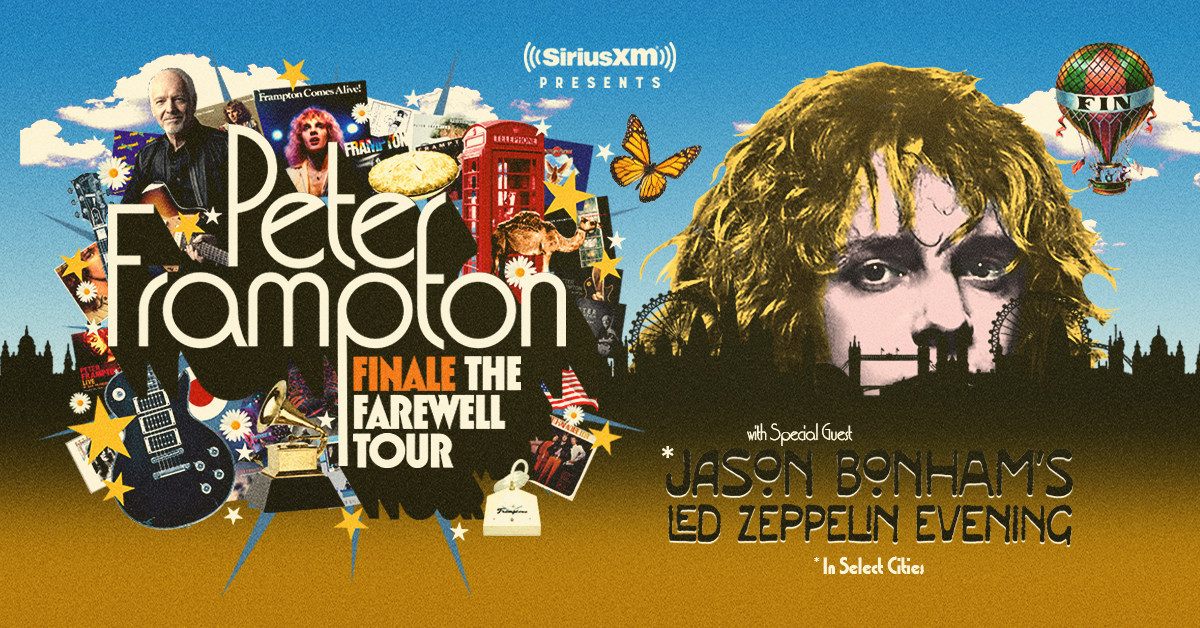 The PETER FRAMPTON Meet & Greet on October 5, 2019
at the Fabuous Forum, Inglewood, Ca.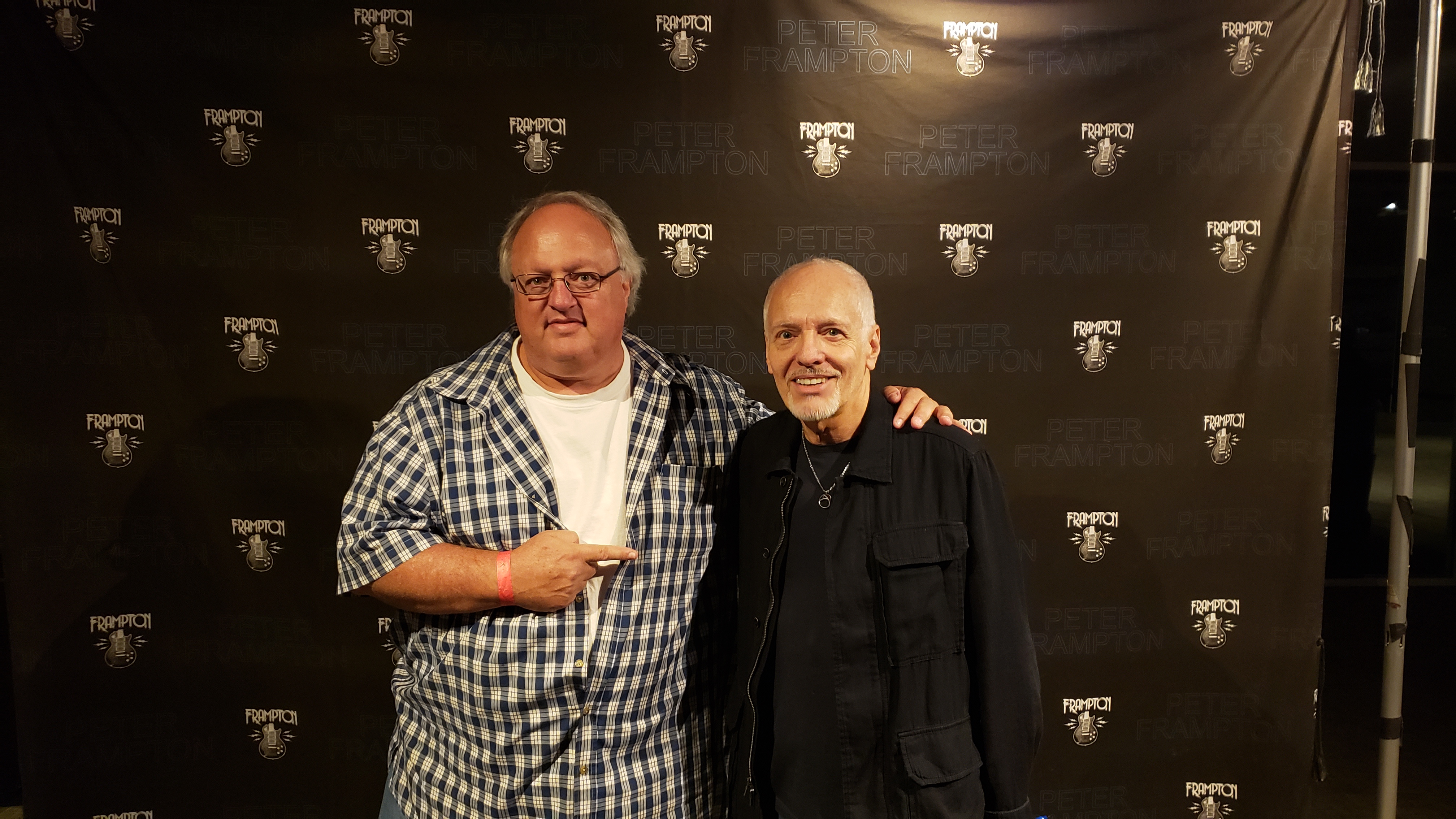 Myself with legendary Peter Frampton, October 5, 2019.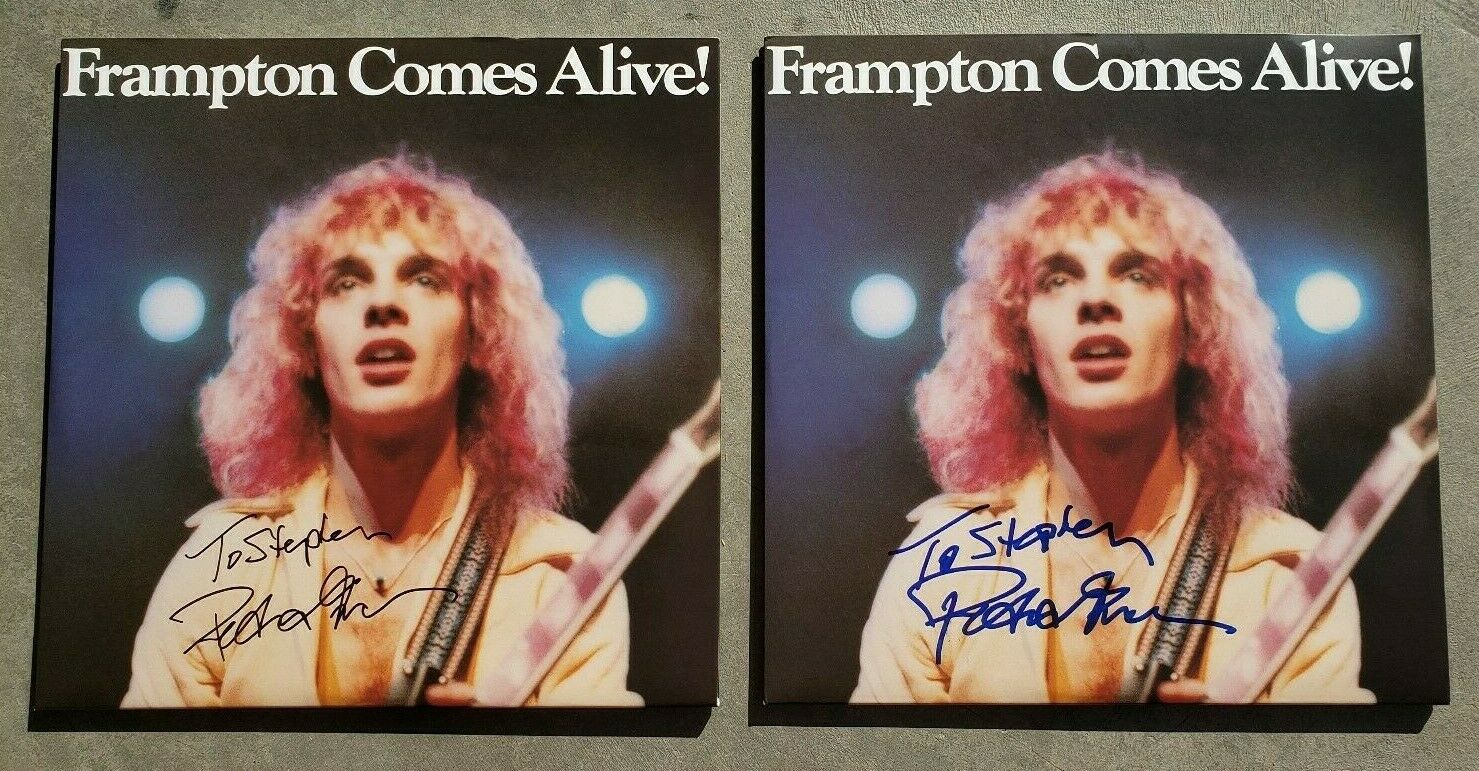 FINALLY (finally) I was able to obtain in-person  2 of the iconic

"Frampton Comes Alive" albums.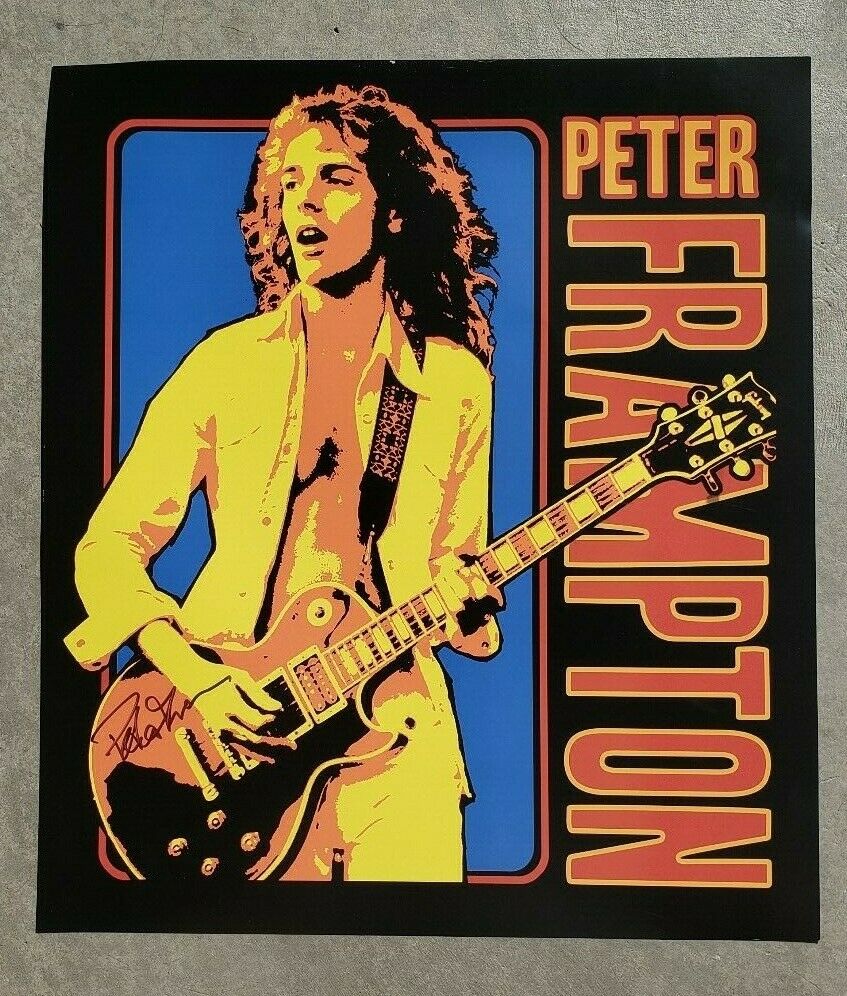 Part of the Peter Frampton M&G givaways, October 5, 2019.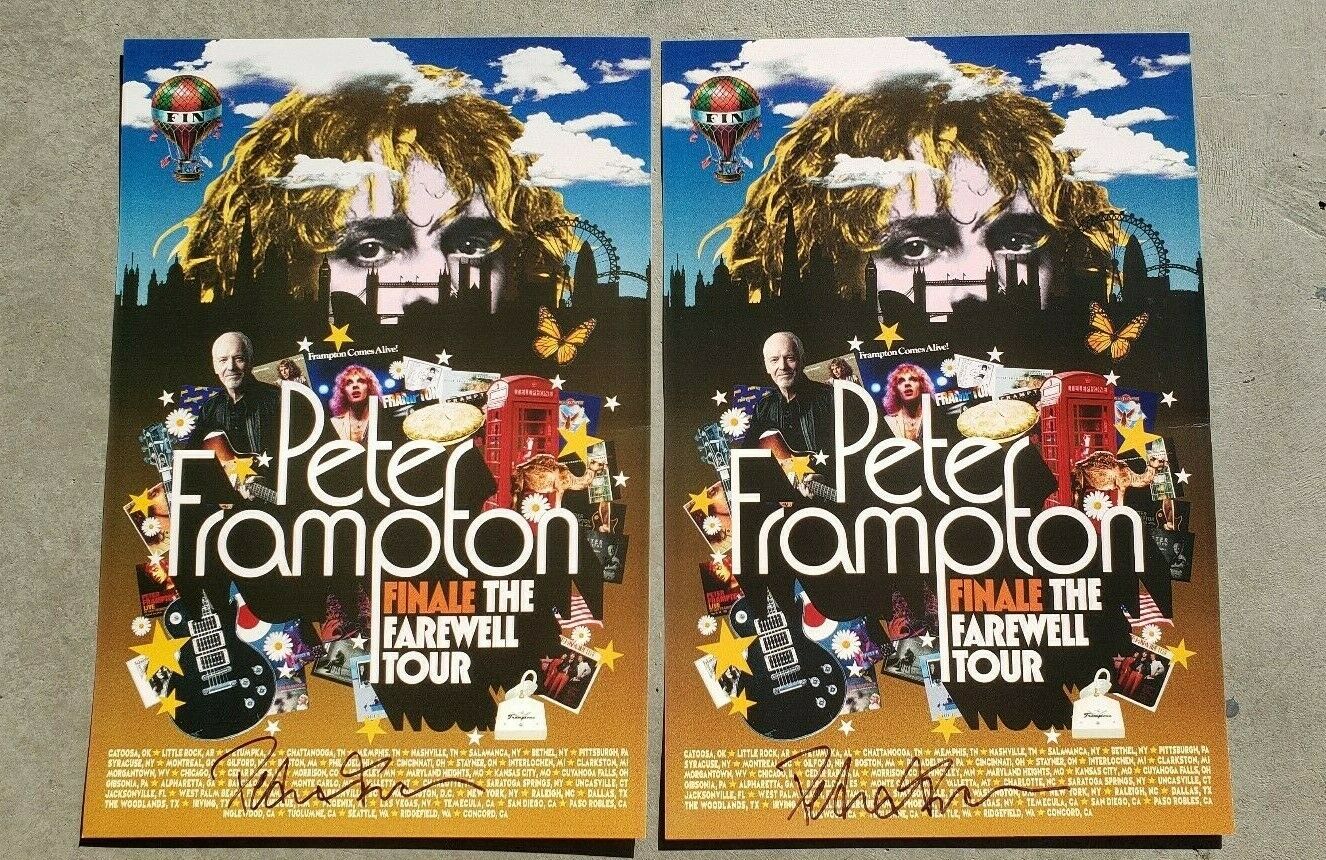 Peter Frampton pre-signed posters sold at the merchandise booth.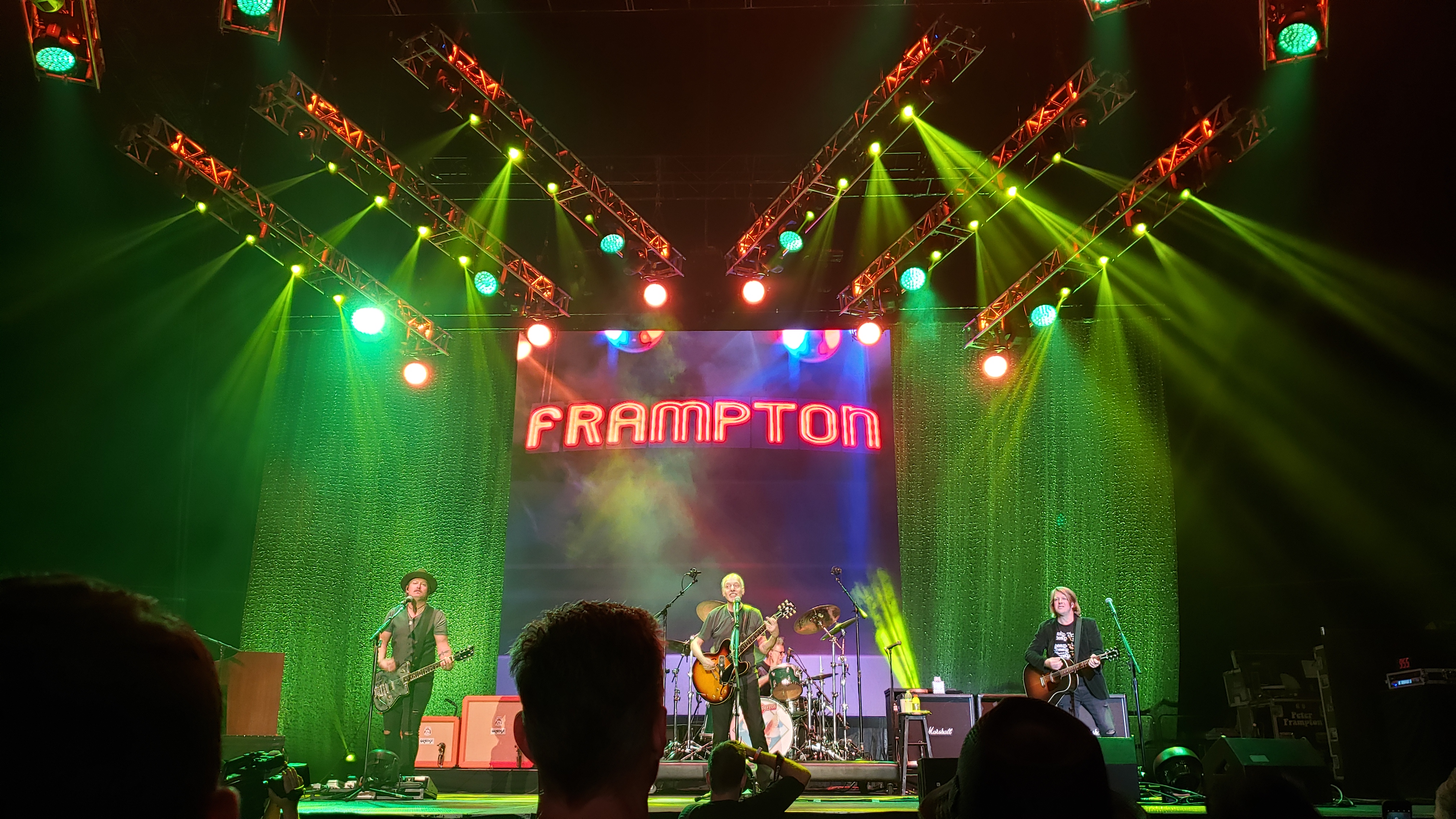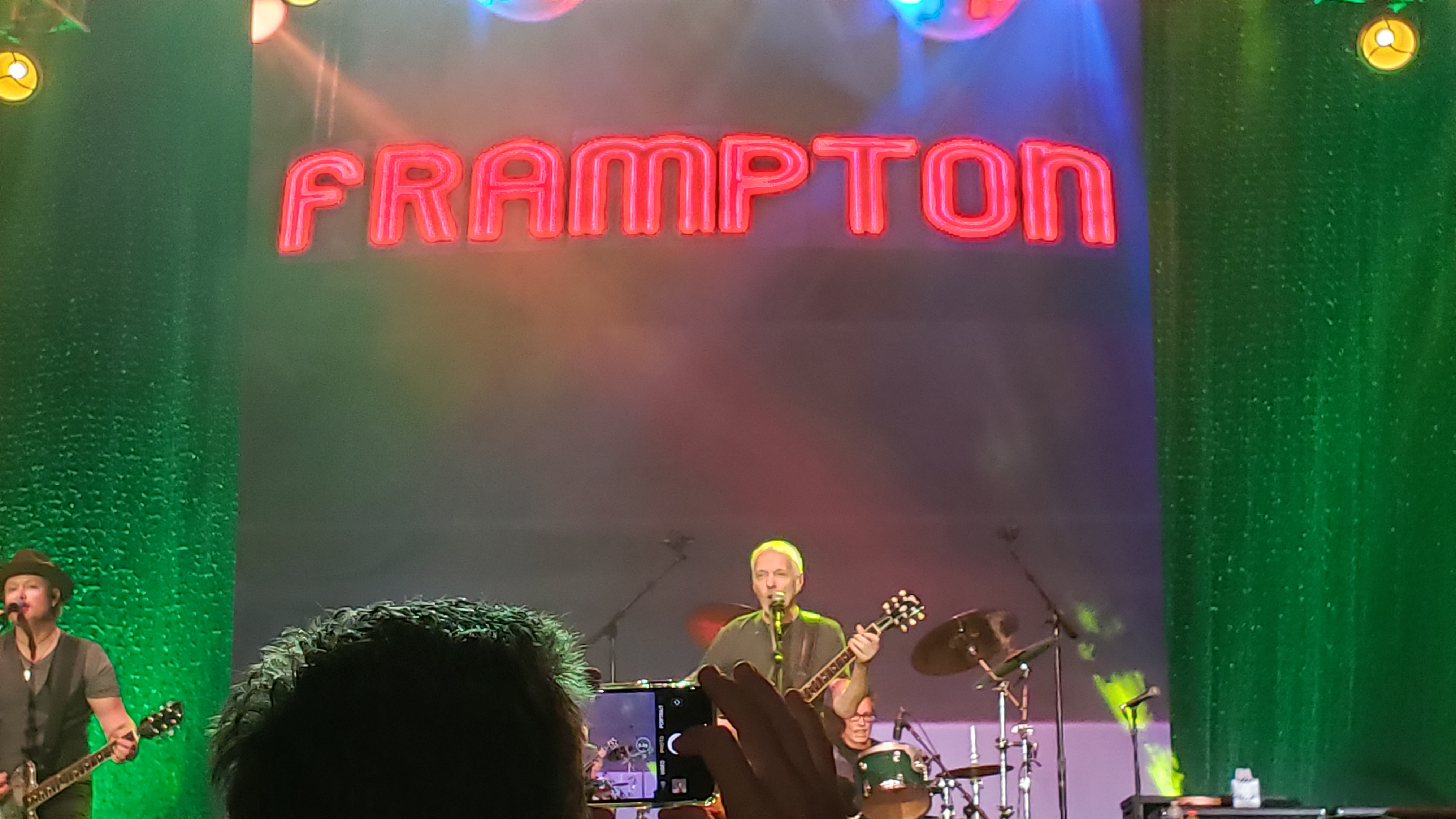 Some concert photos of Peter Frampton taken from the 4th row of The Fabulous Forum.

The Peter Frampton Meet & Greet took place after the concert.
He took no questions nor did he speak much to the crowd of the 10 fans in attendance
but each fan were able to take a photo with, get an item or two autographed,
receive a PRE-SIGNED guitar with protective box,
and everyone was able to say a few words to him, all rather a bit quickly.
The above signed PETER FRAMPTON 2019 US Tour Books

were purchased directly from his website.
(I did not get these signed in person)
____________________________________________________________________________________