I am not a huge Ozzy Osbourne fan – as a person or his music.
However I do respect his contributions and place in Rock and Roll music.
I have collected a few of his signatures along the way, which wasn't always easy:
The following CD's were signed on March 15, 1994 at Golden Apple Comic Book Store
on Melrose Ave. in Los Angeles.
The following books were signed at Book Soup in West Hollywood
on February 2, 2010. No other memorabilia was allowed to be signed.
To date, these are the only signed items of Ozzy that I have collected.
If ever having the future chance, I would like to obtain signed solo albums.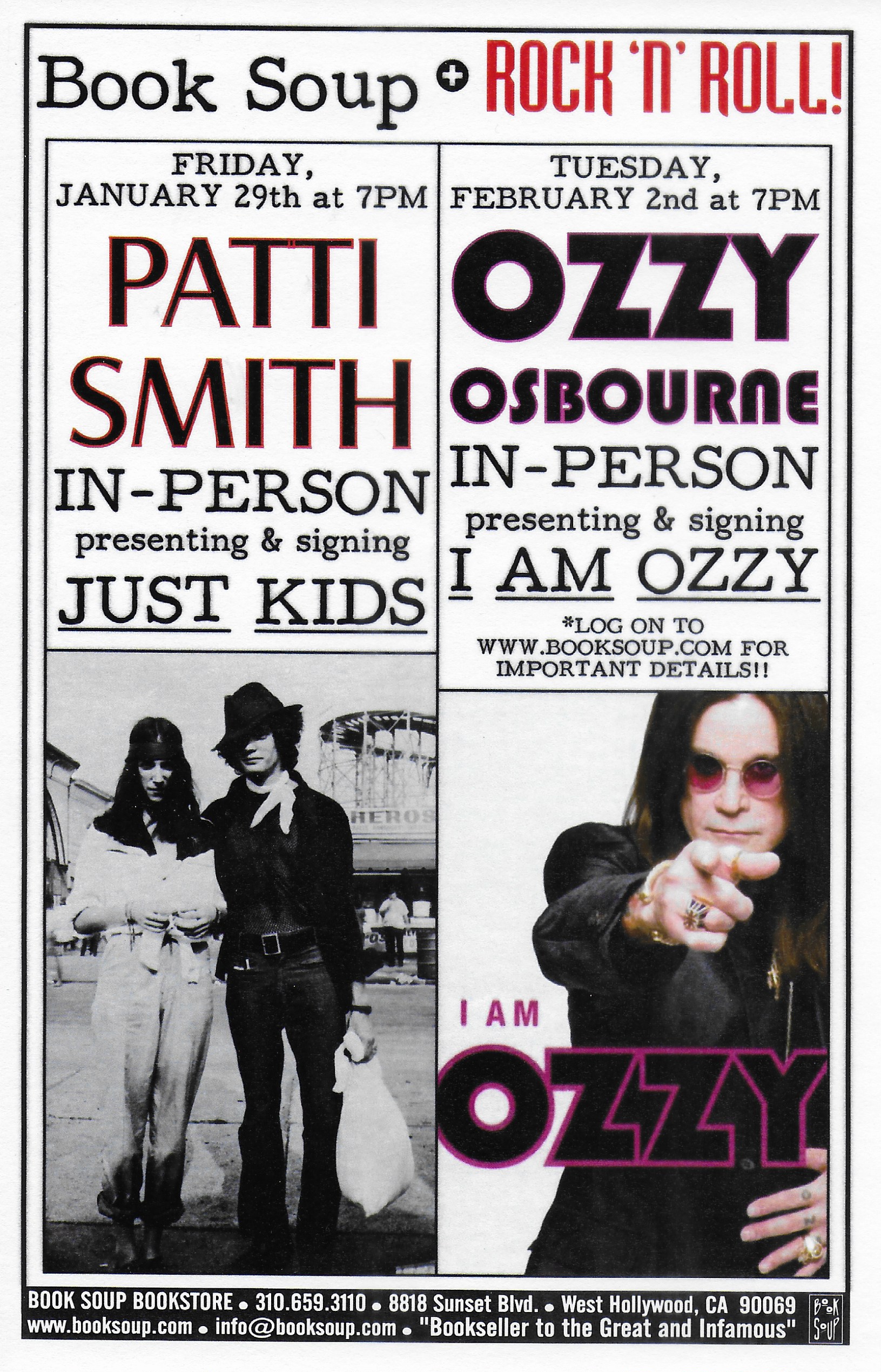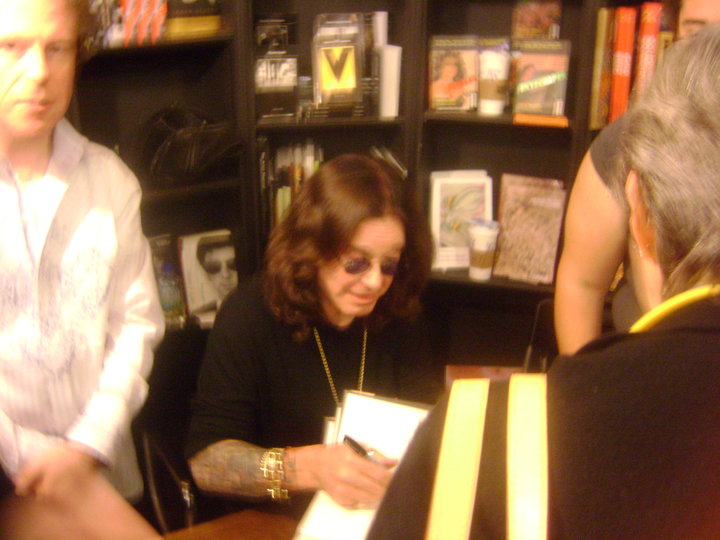 Ozzy Osbourne at Book Soup on February 2, 2010.
They were not allowing any pictures with Ozzy, thus the bit blurry rushed image.
________________________________________________________________________
Here are the four autographed CD's that I have: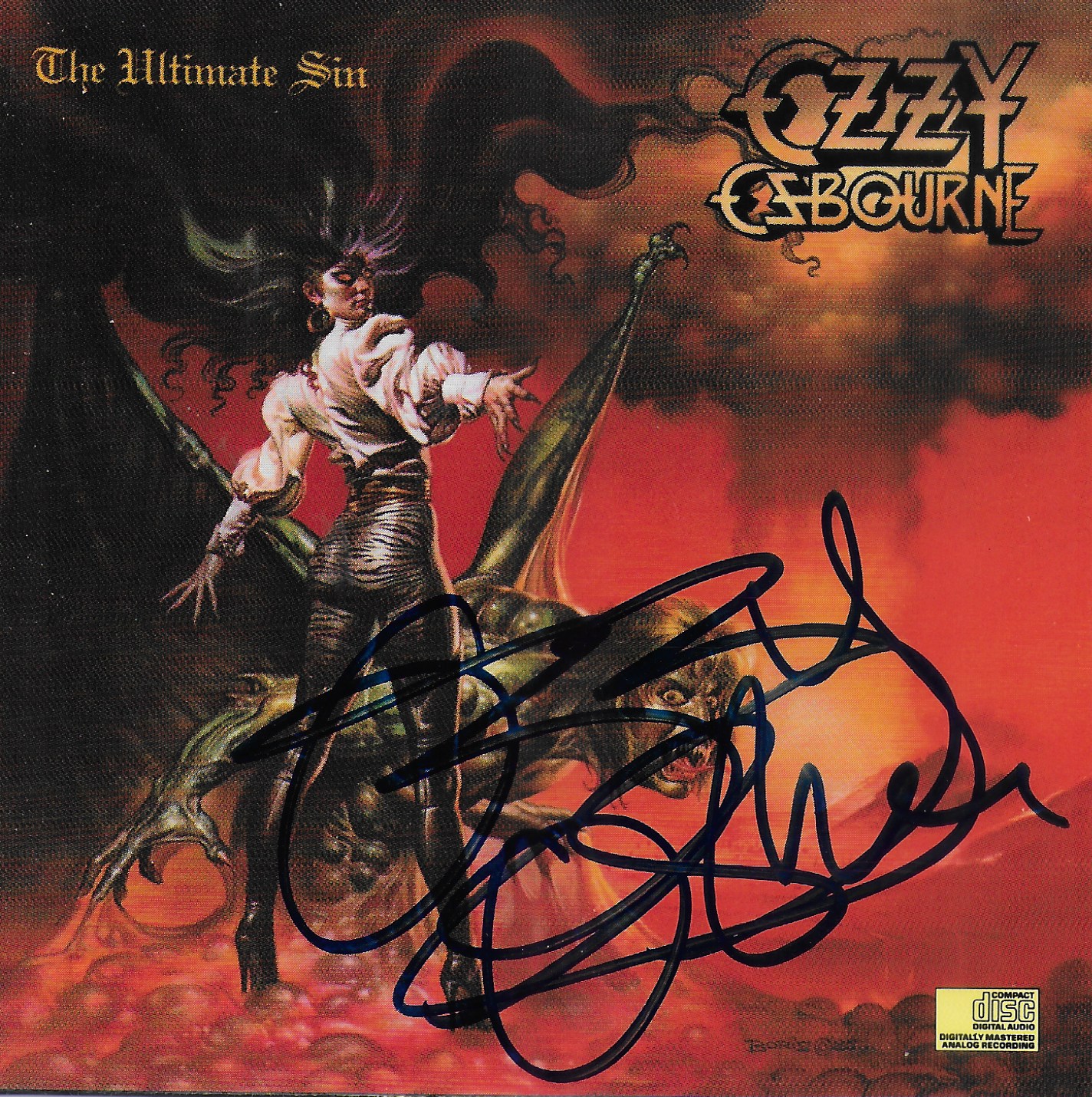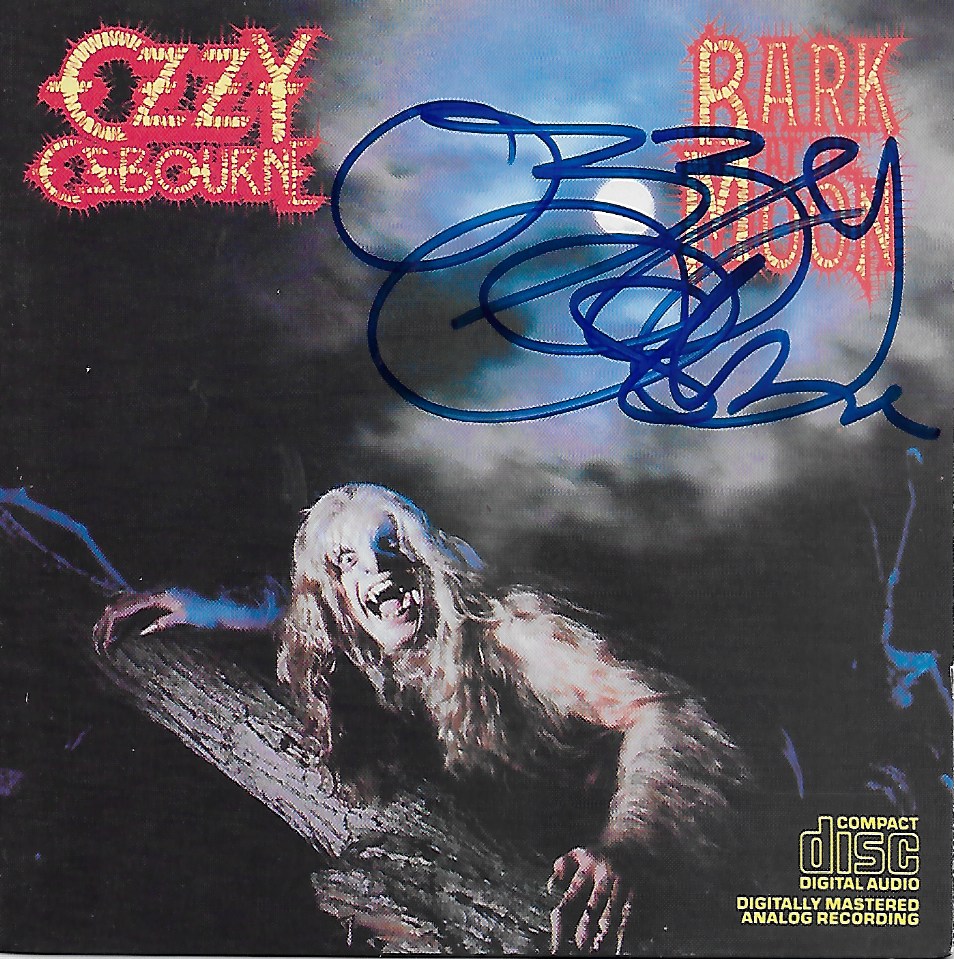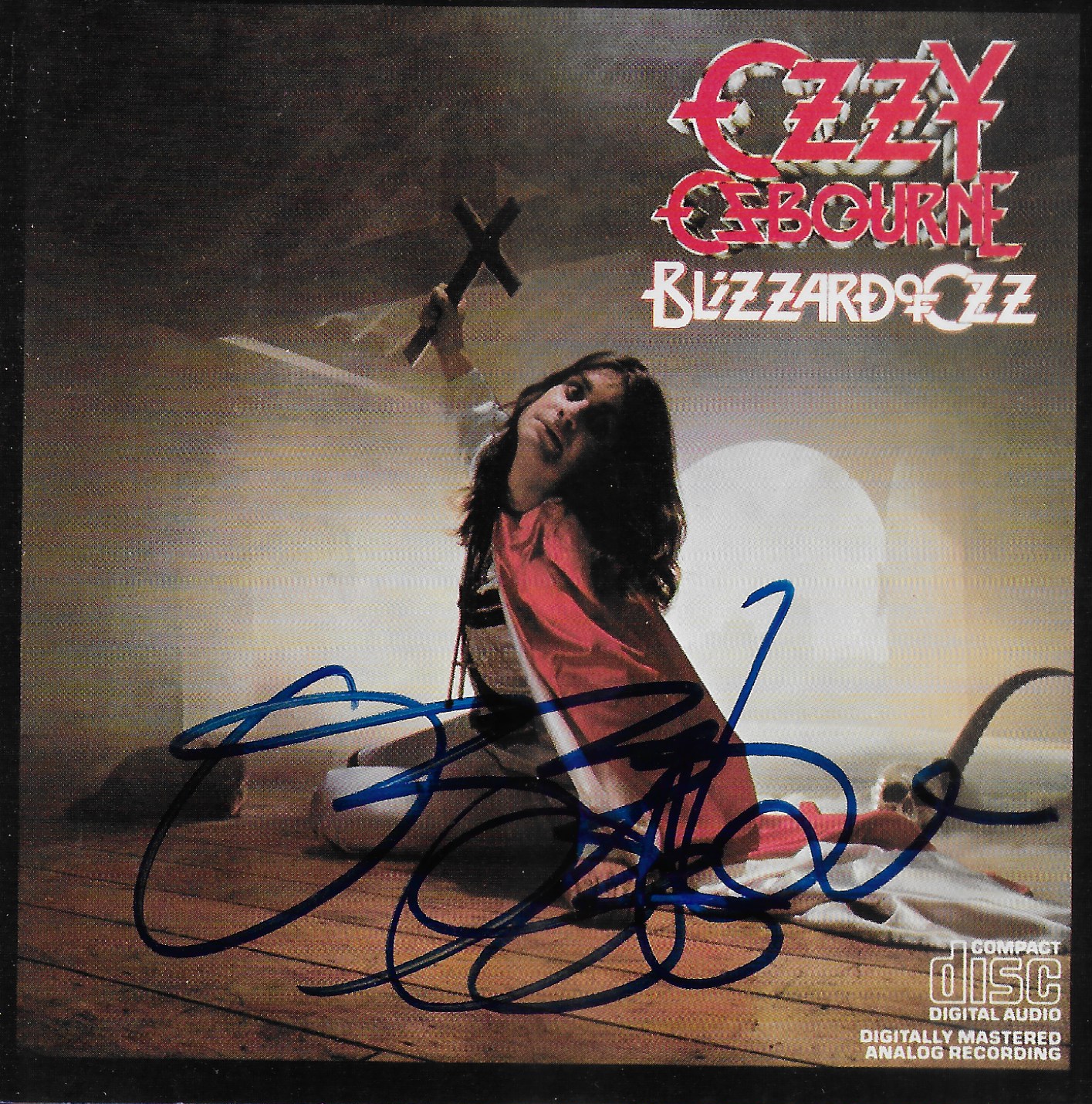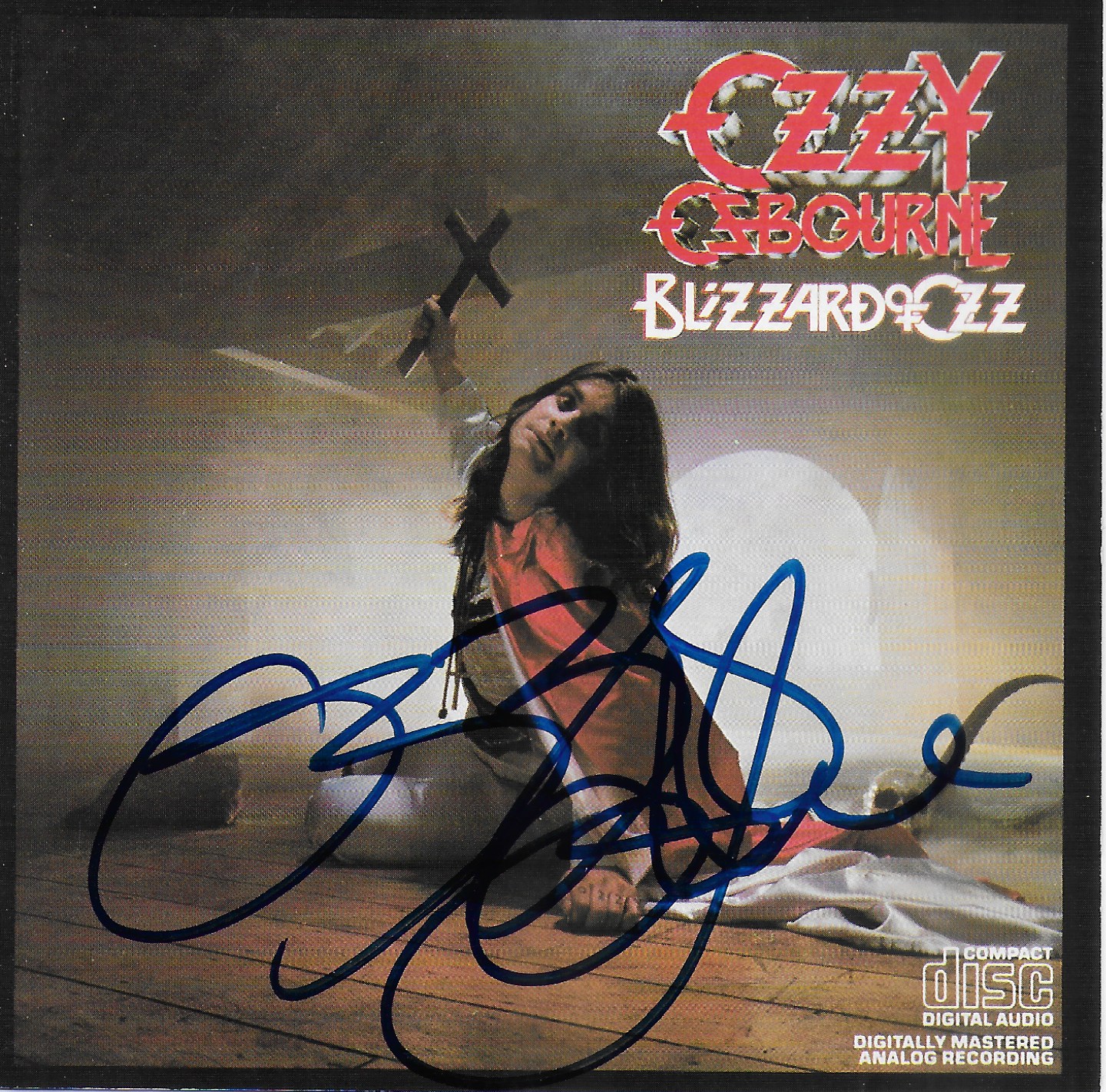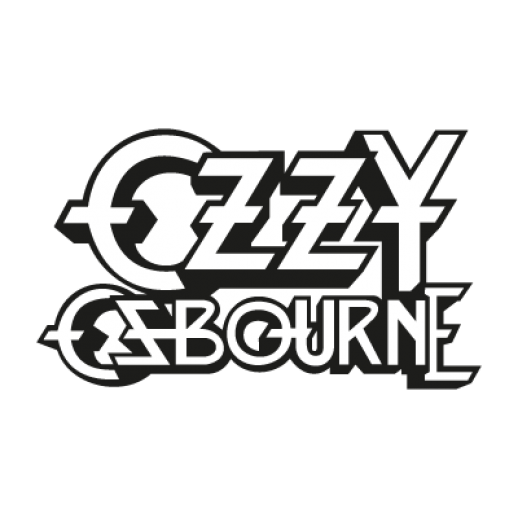 Here are the three autographed books that I have: