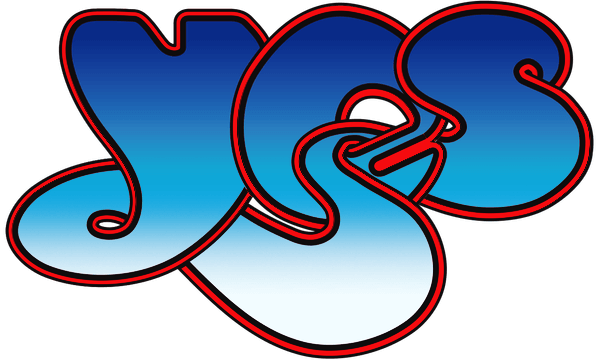 AT THE GUITAR CENTER IN HOLLYWOOD ON MARCH 24, 1994
If you are a collector of Rock and Roll memorabilia, the best day you can ever hope for,
is a day wherein you get to meet, speak with and obtain some signatures from
an entire band all during the same event.
 Thus was the case with the late Chris Squire, Jon Anderson, Trevor Rabin, Alan White and Tony Kaye
of the 1980's line up of the band: YES.
One of my favorite bands of all time.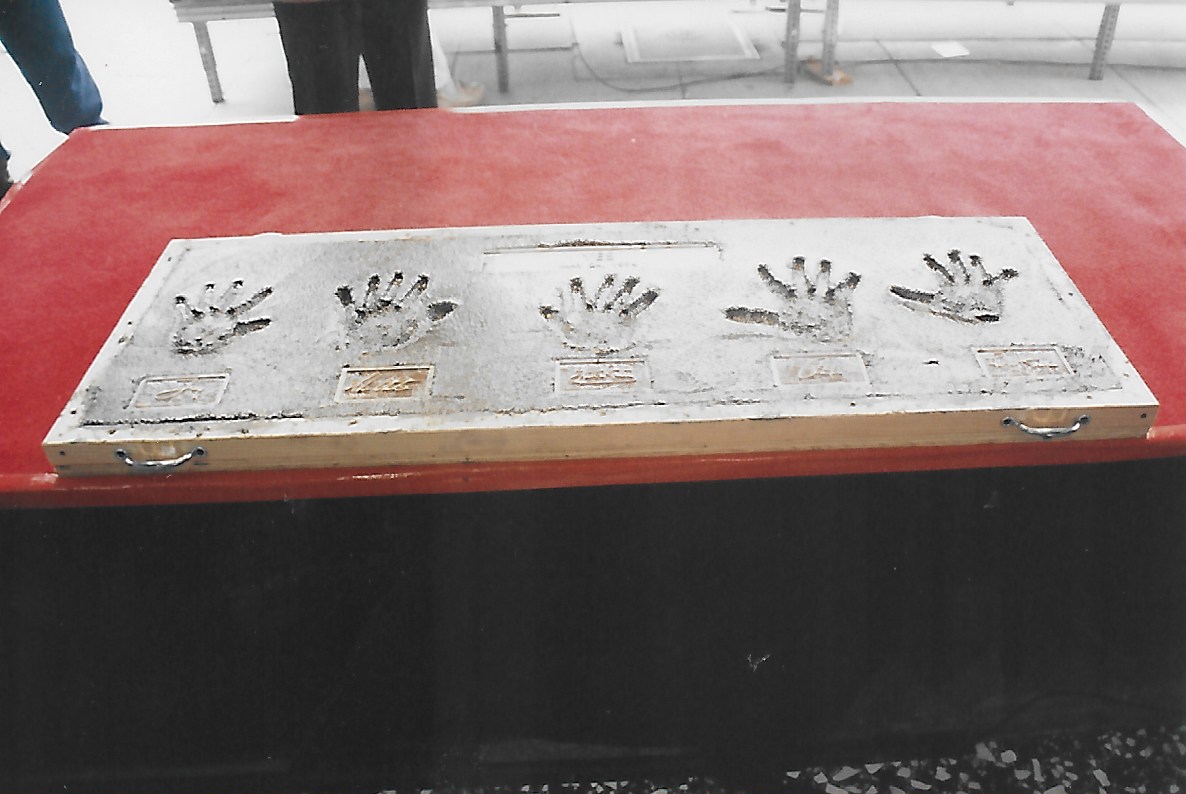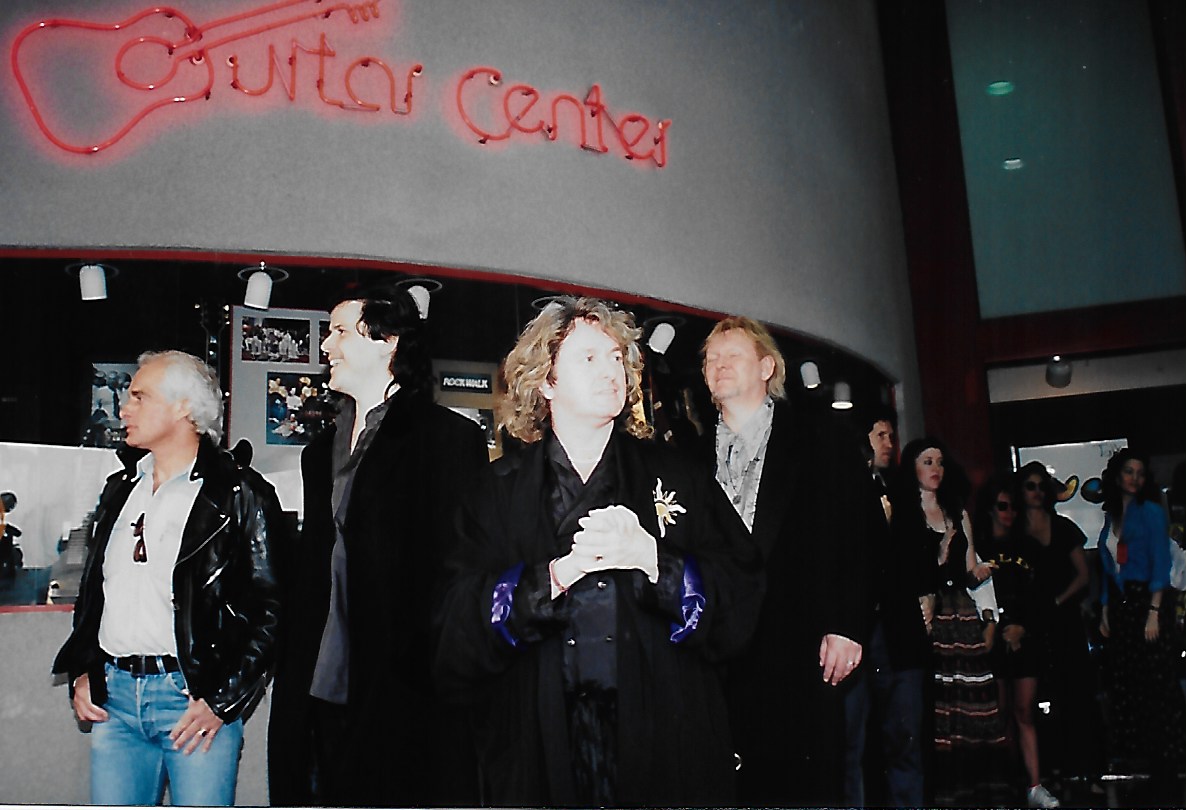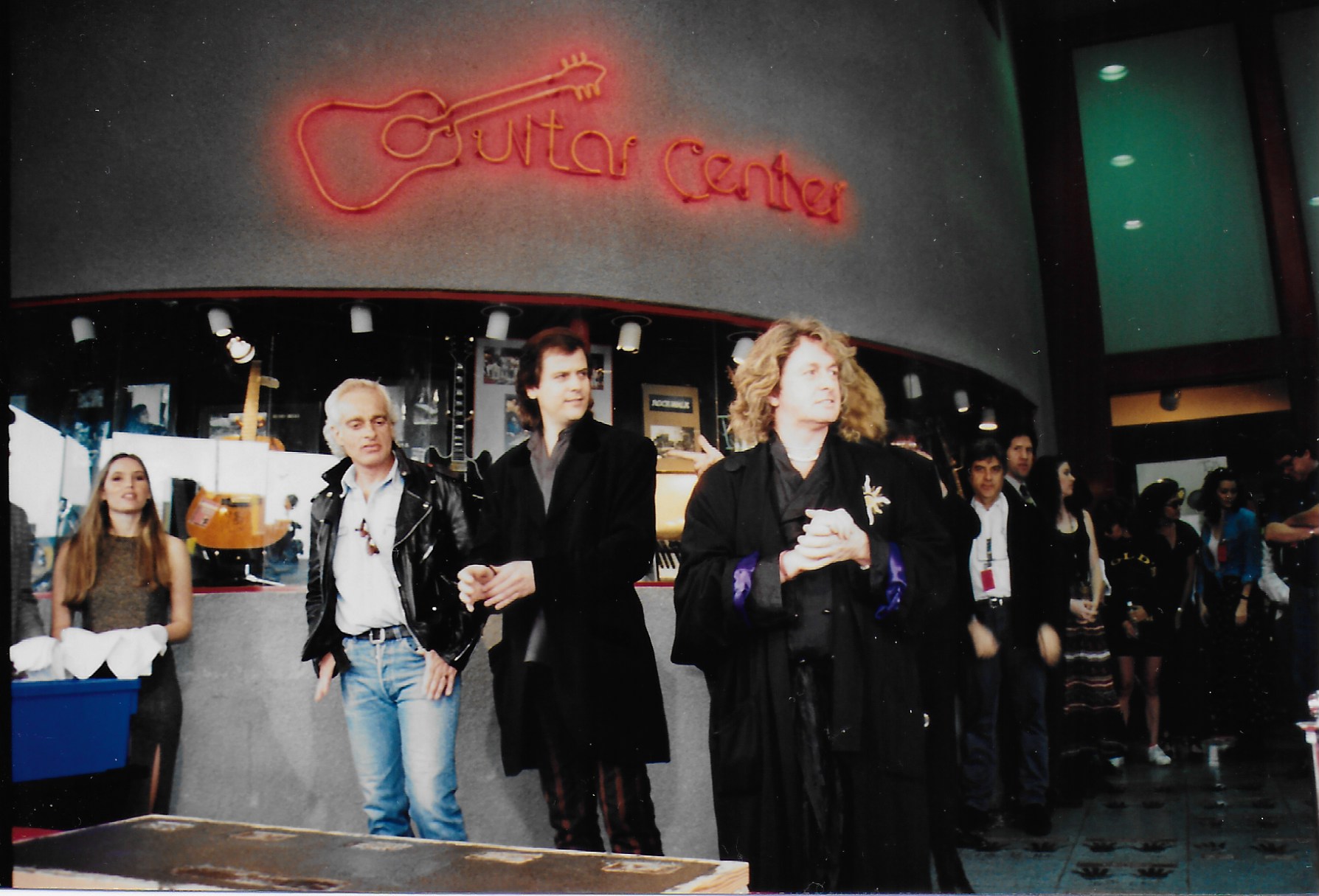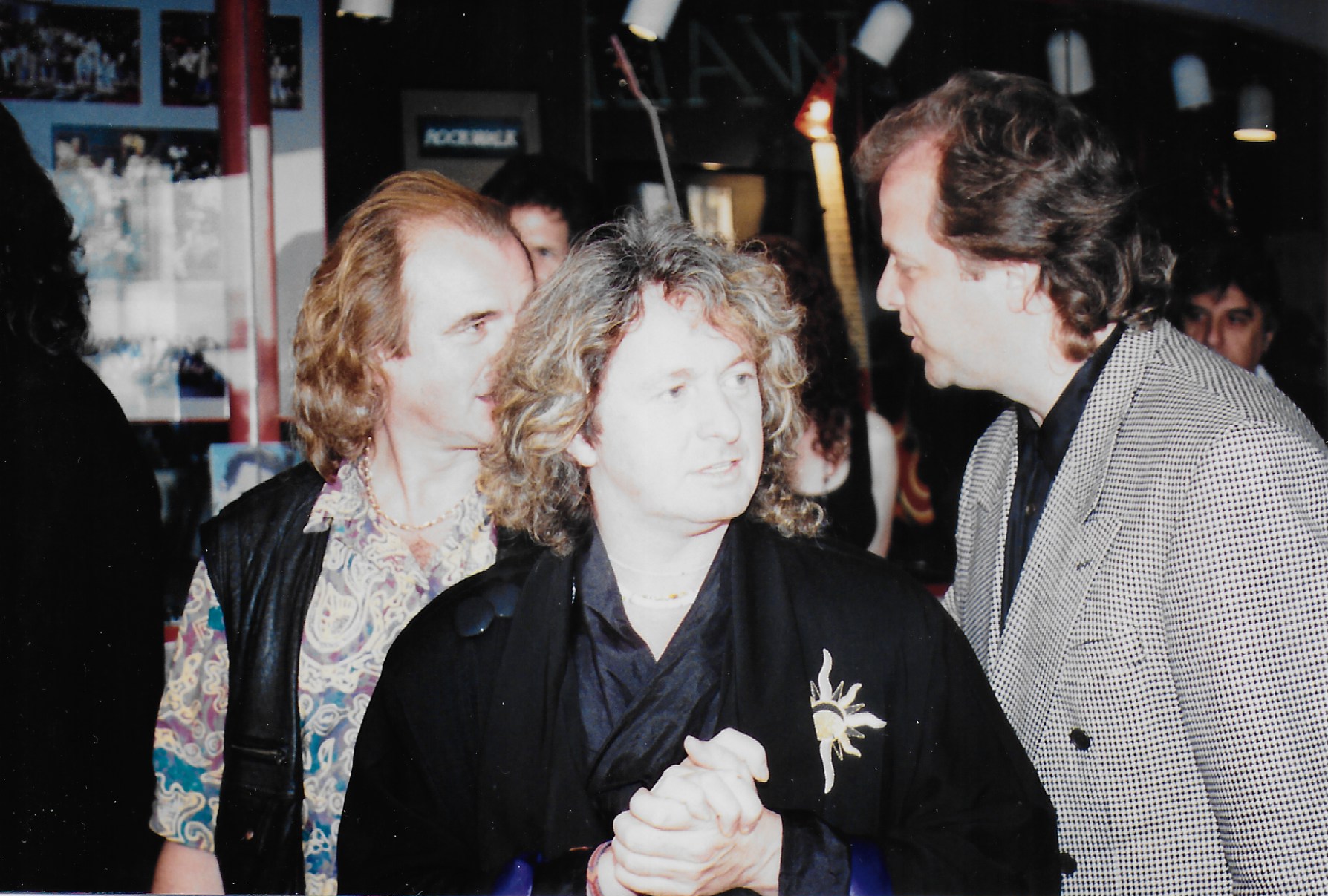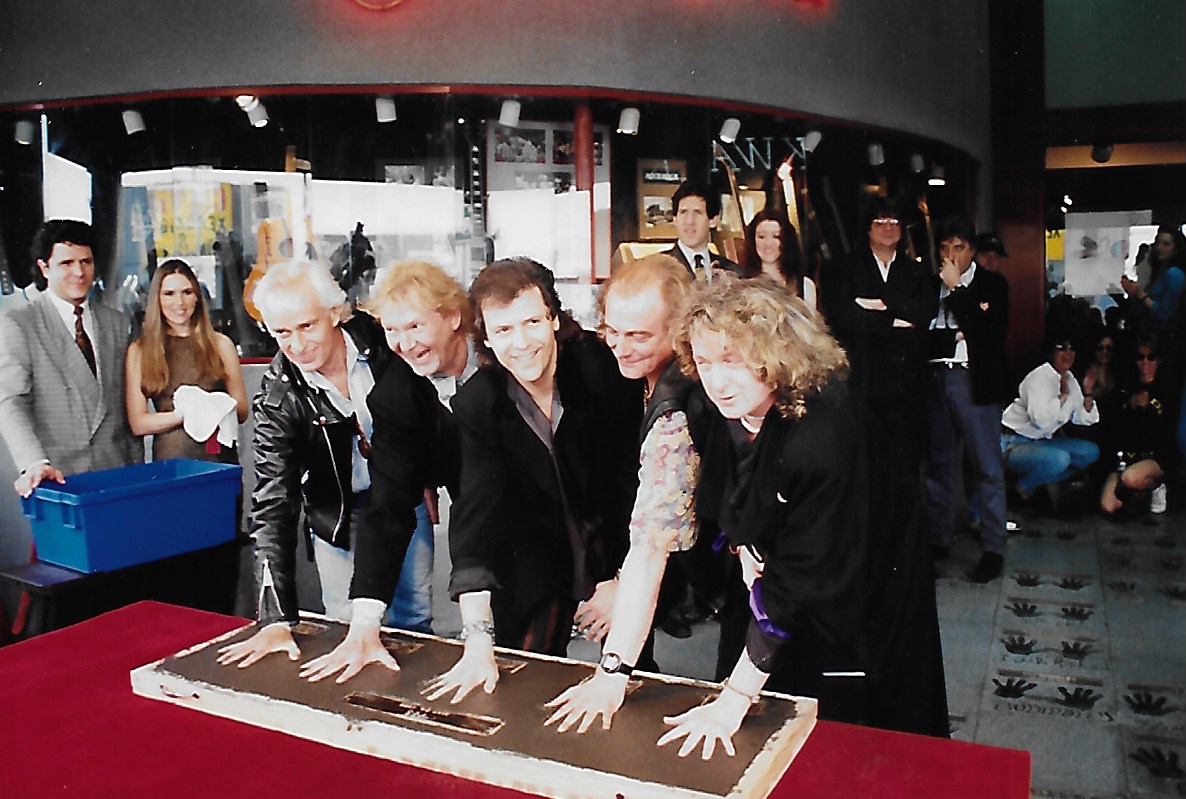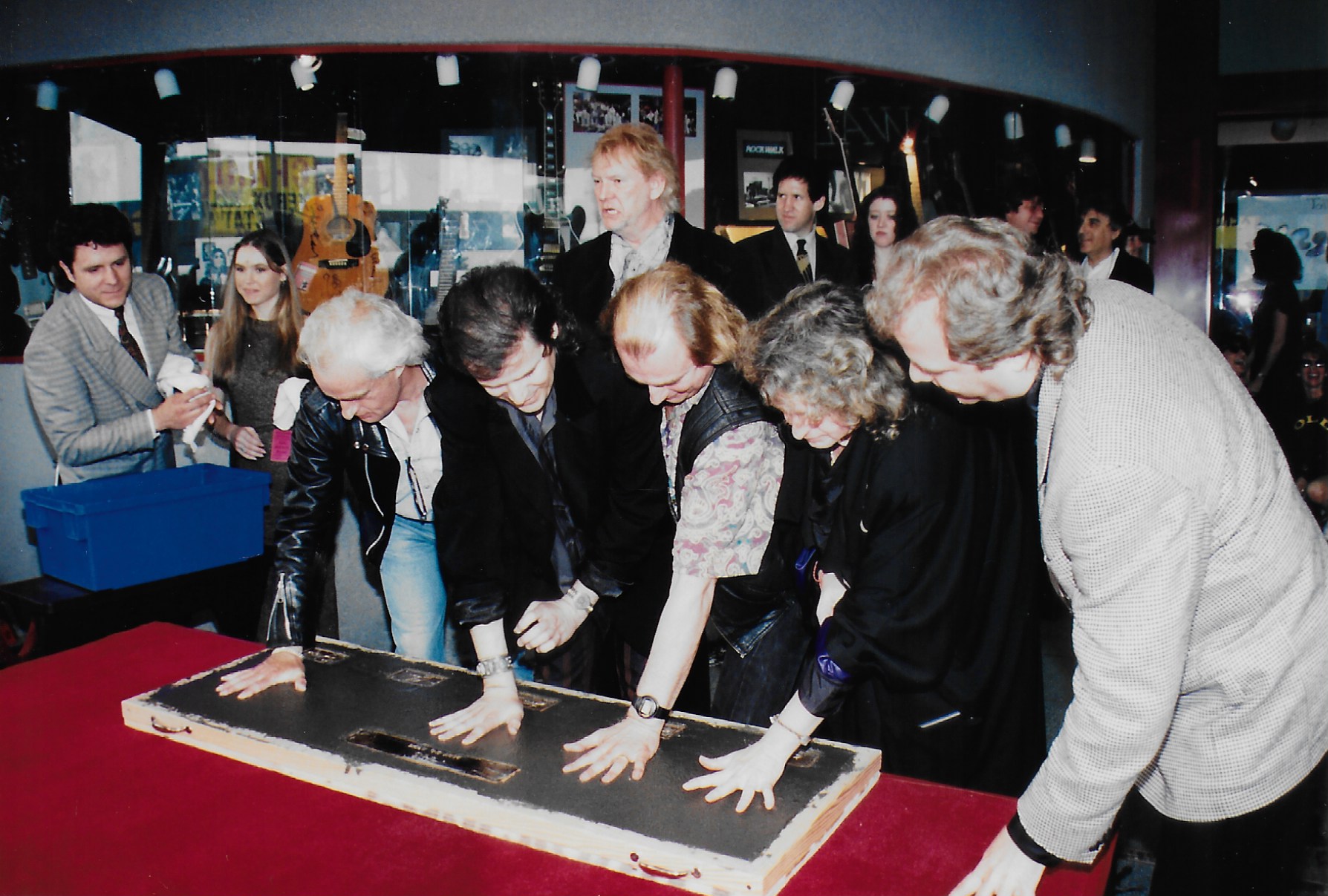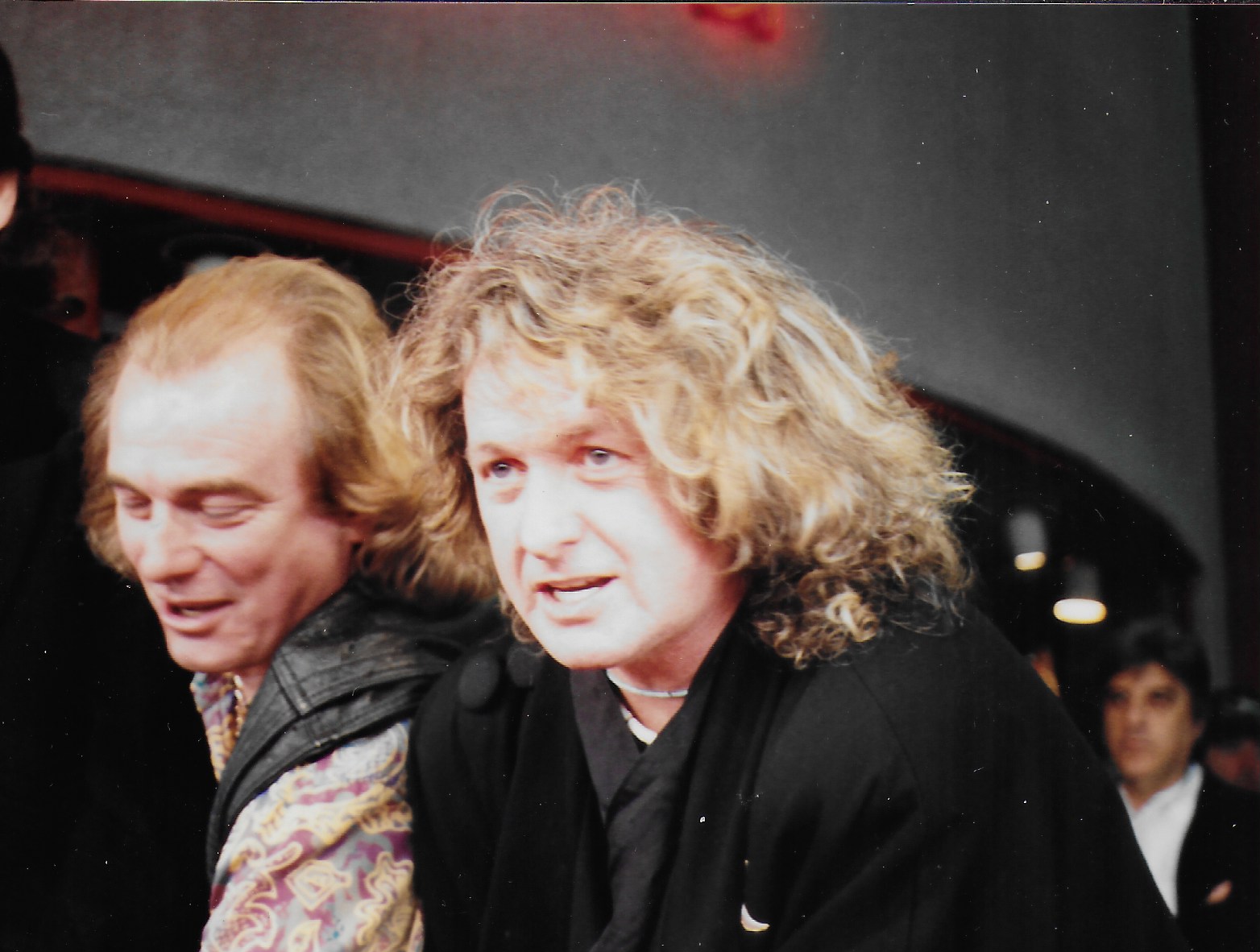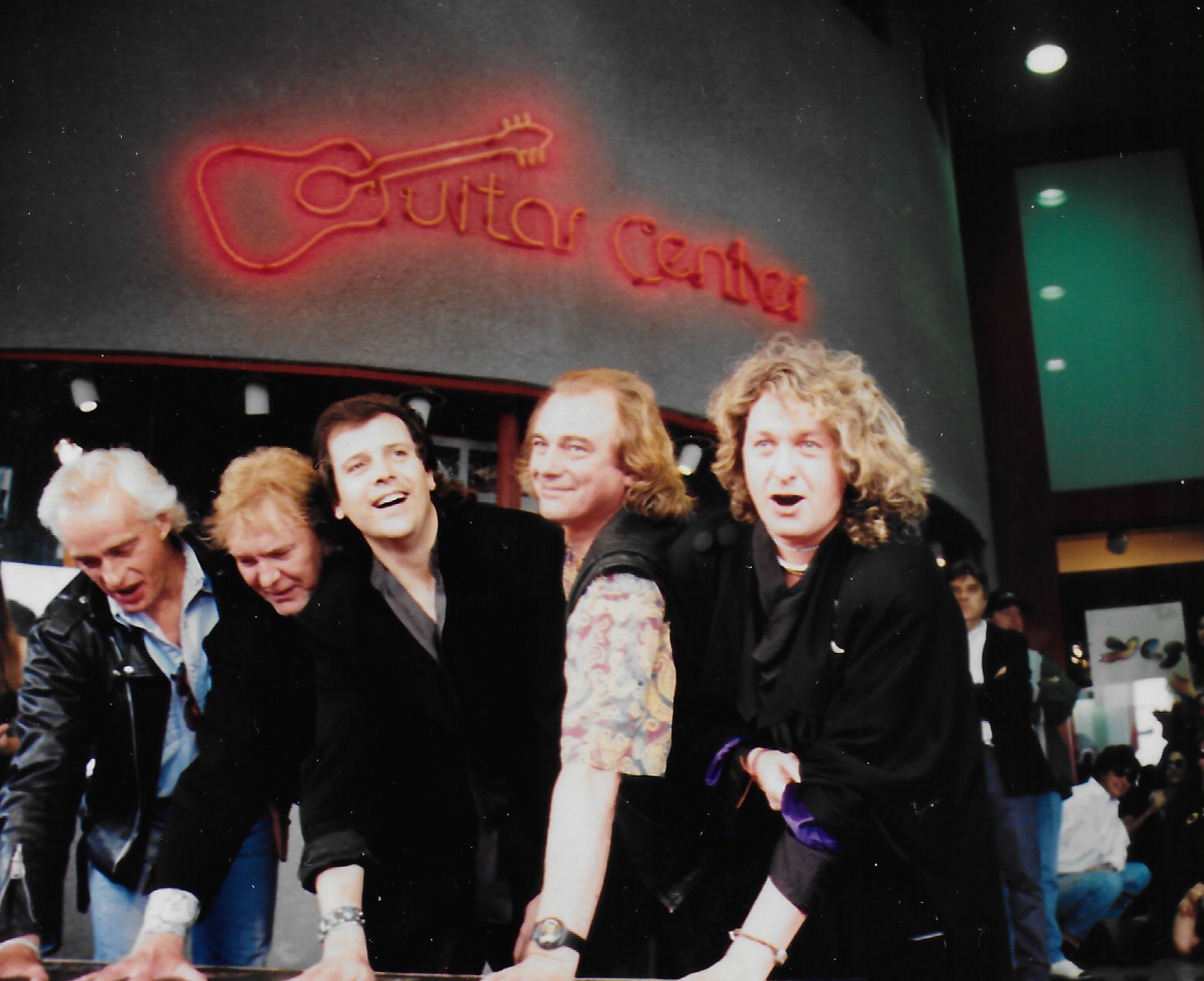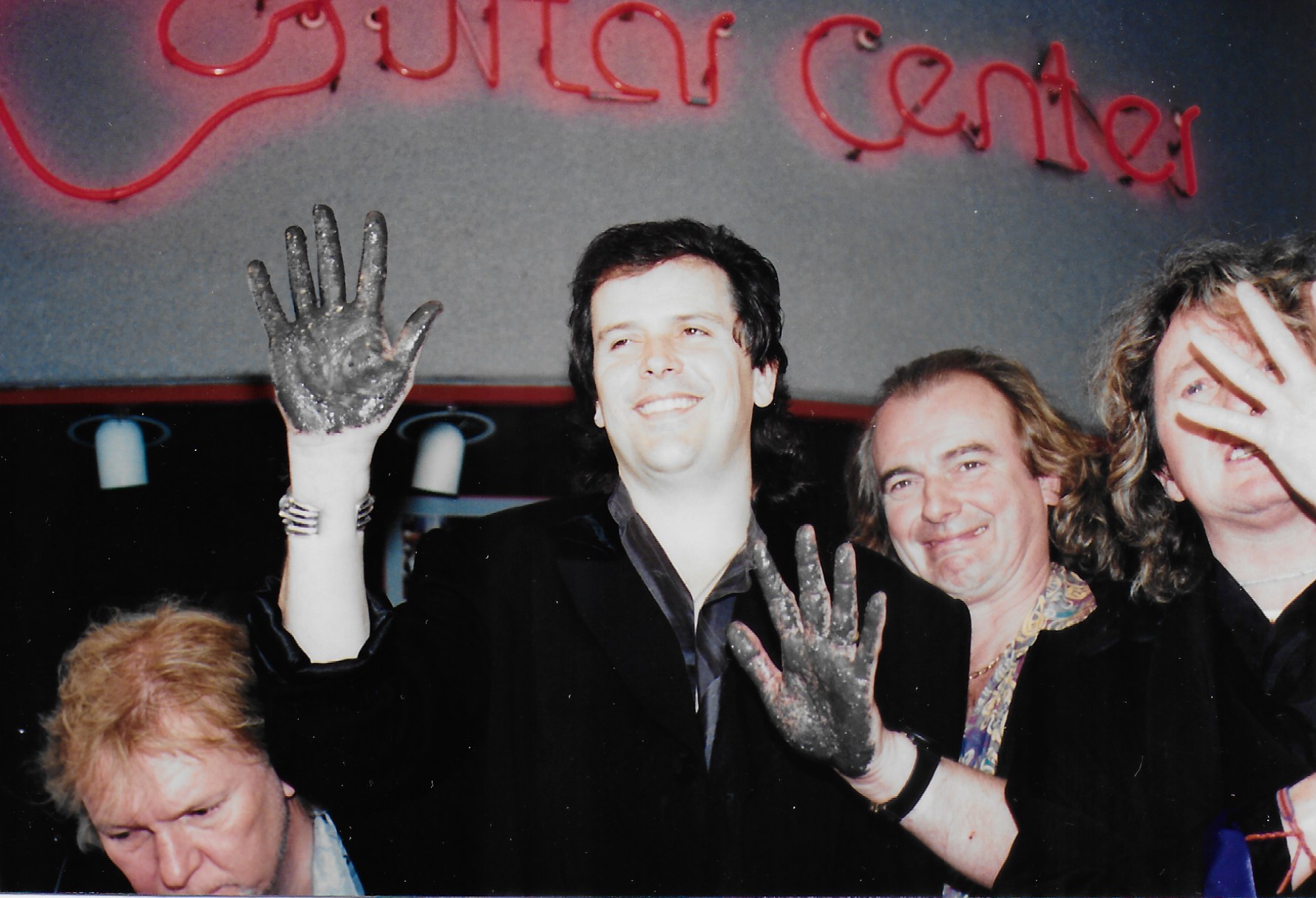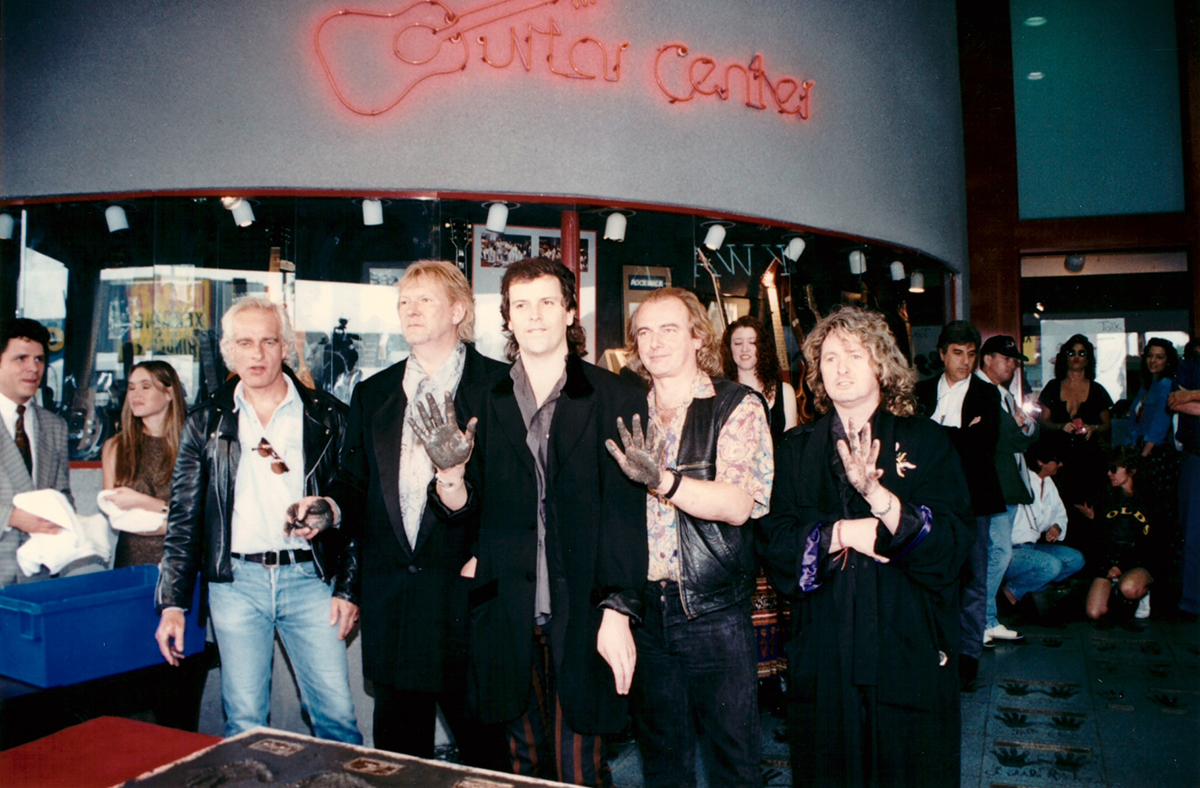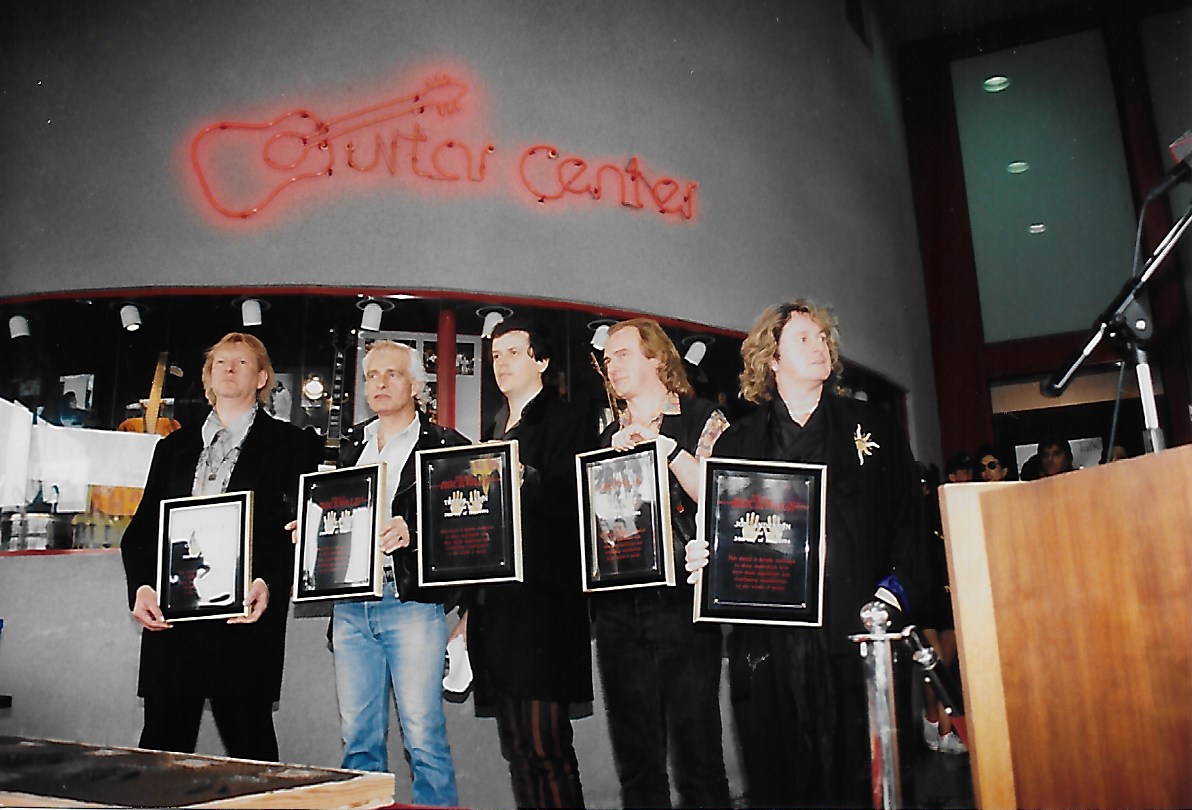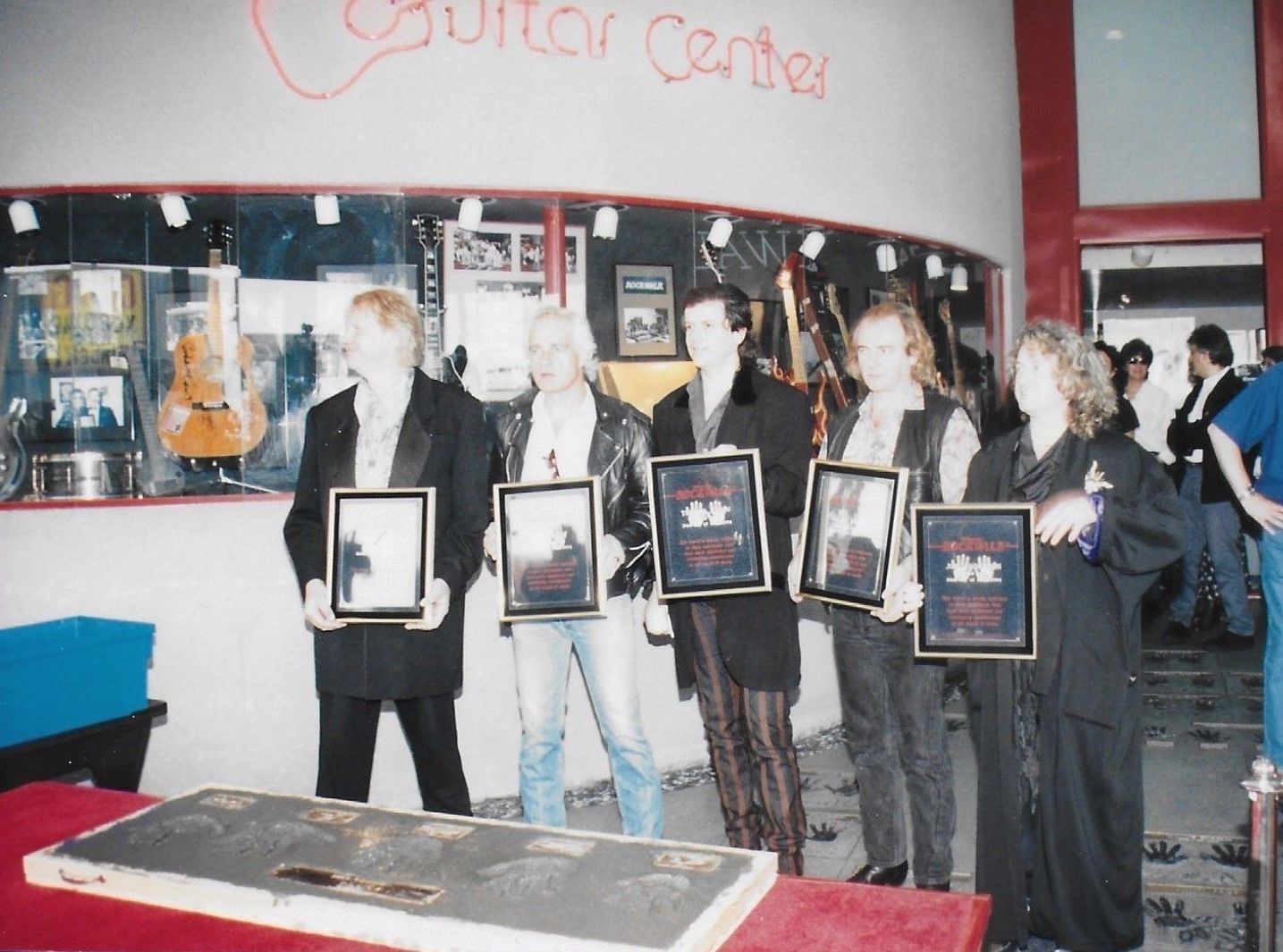 _________________________________________________________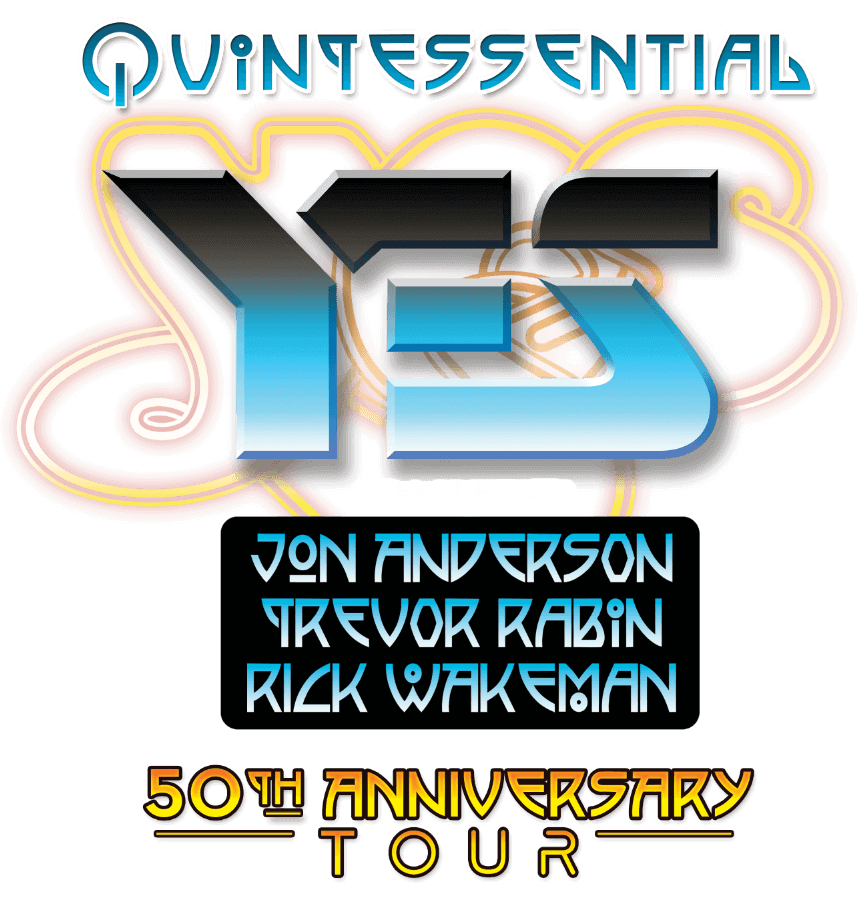 The following photographs were taken by myself of
Jon Anderson, Trevor Rabin and Rick Wakeman 
in Phoenix at The Celebrity Theater on Friday August 31, 2018 and in
Las Vegas at The Westgate Theater on Saturday September 1, 2018.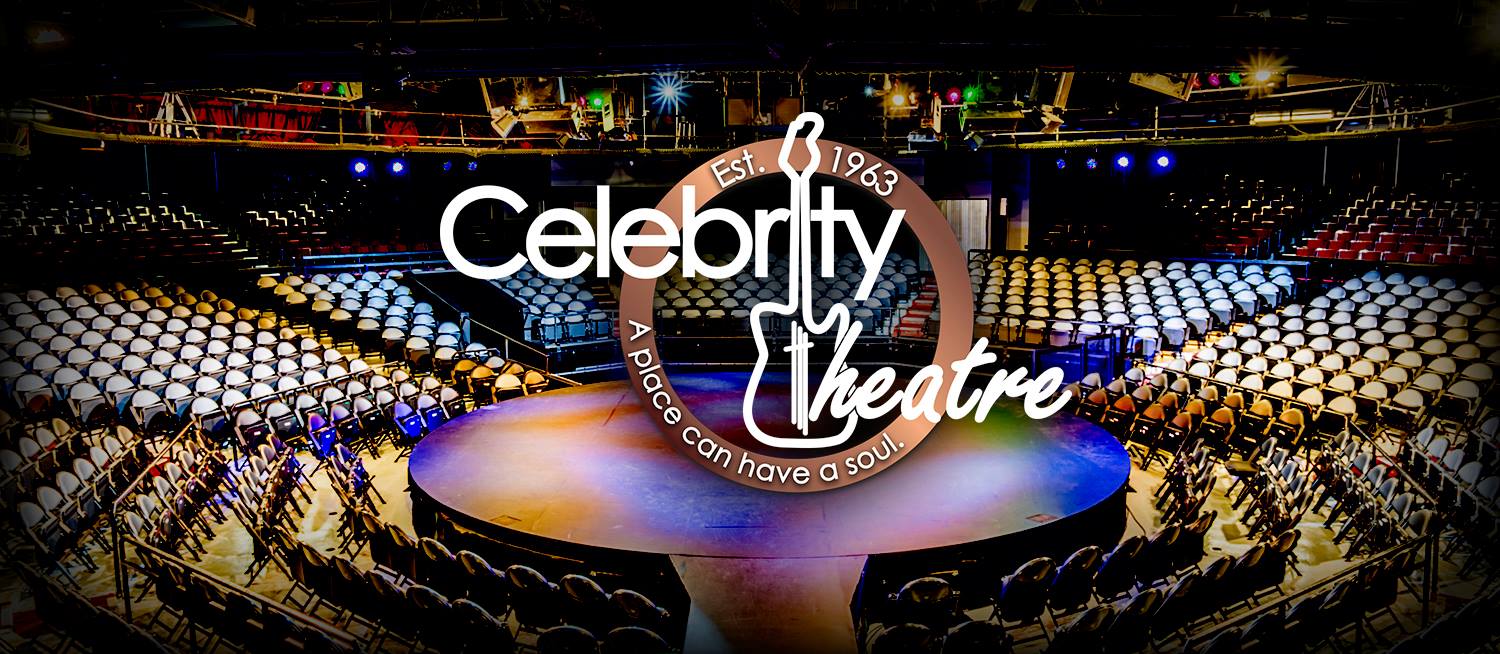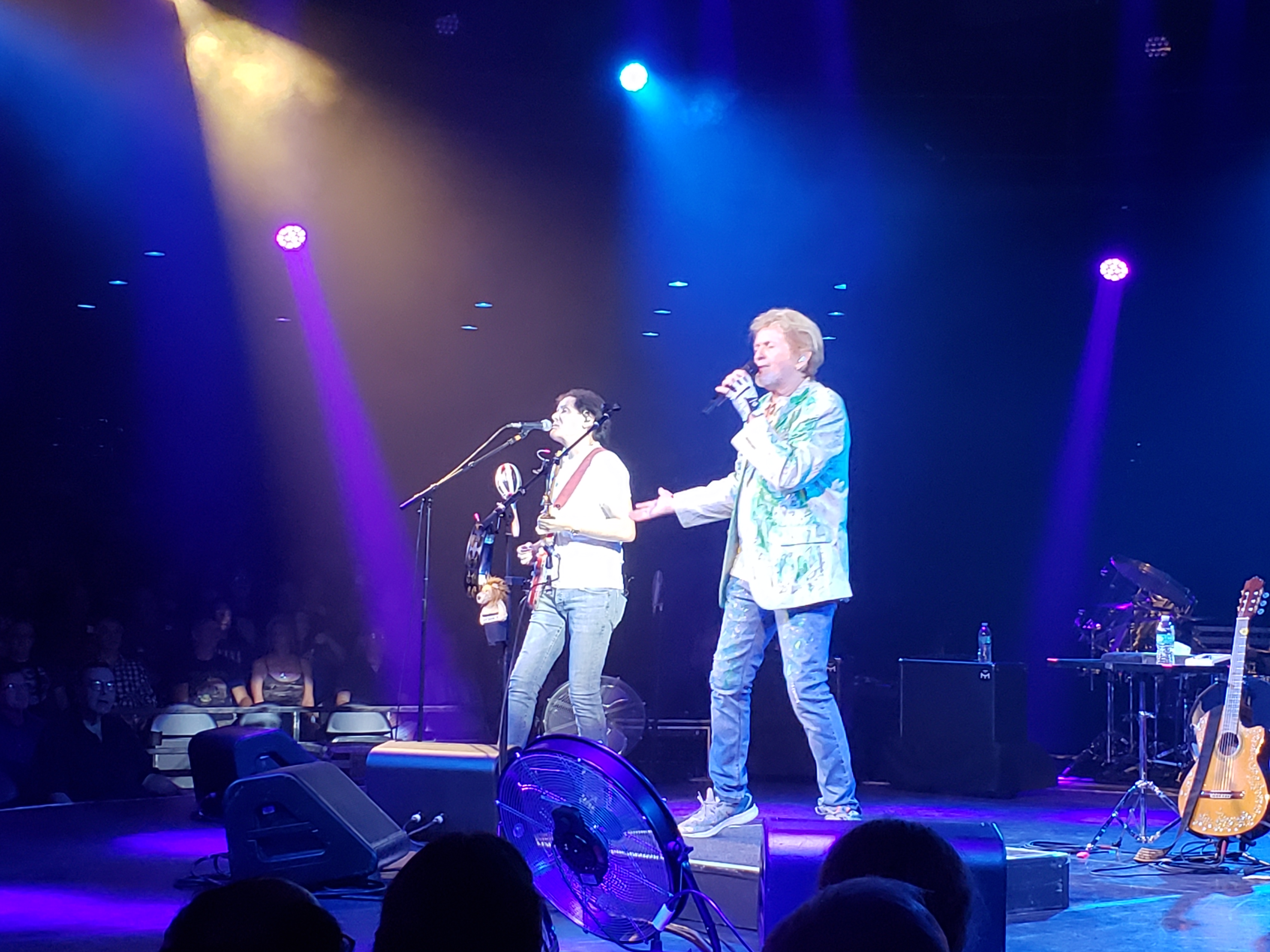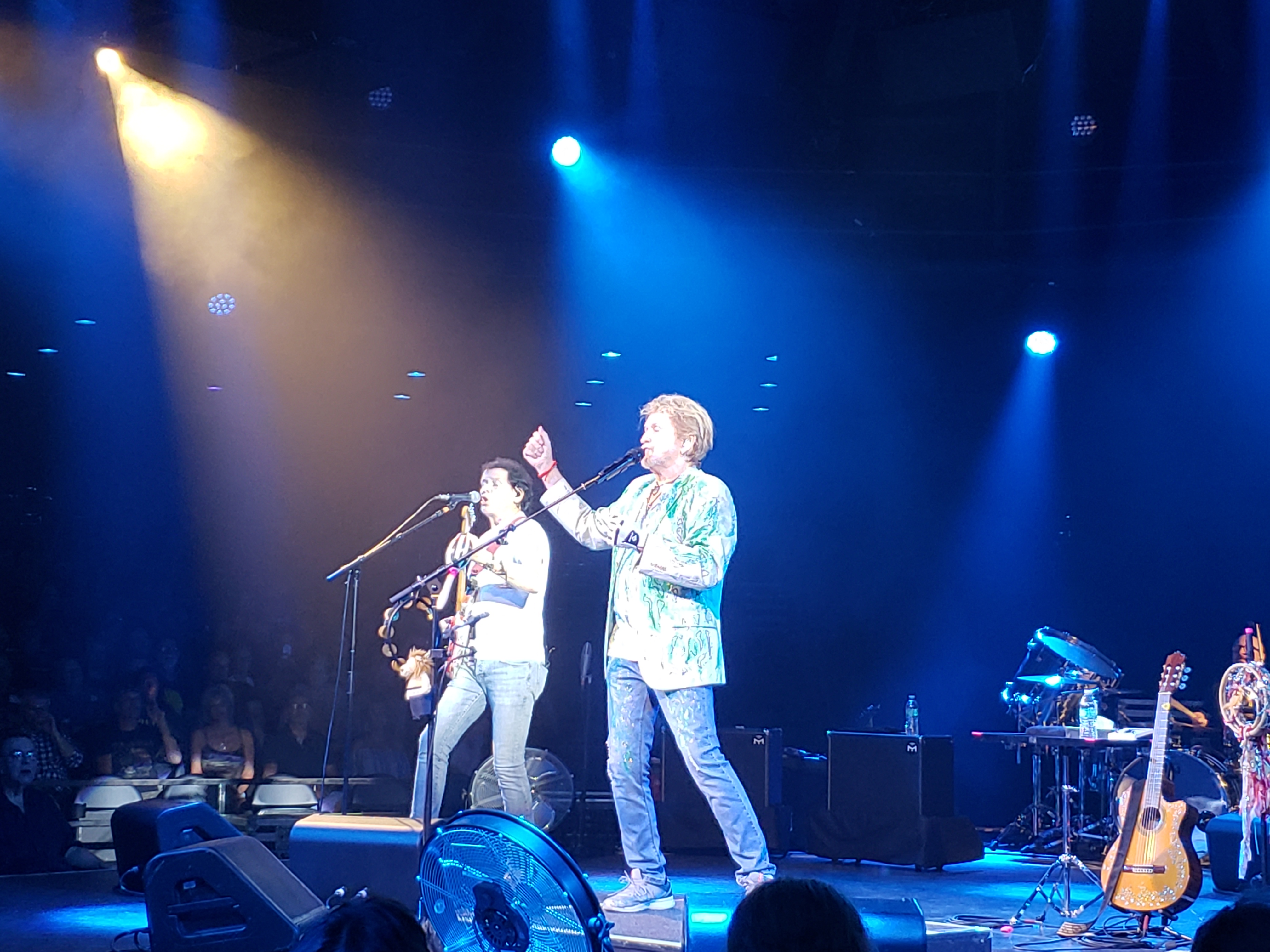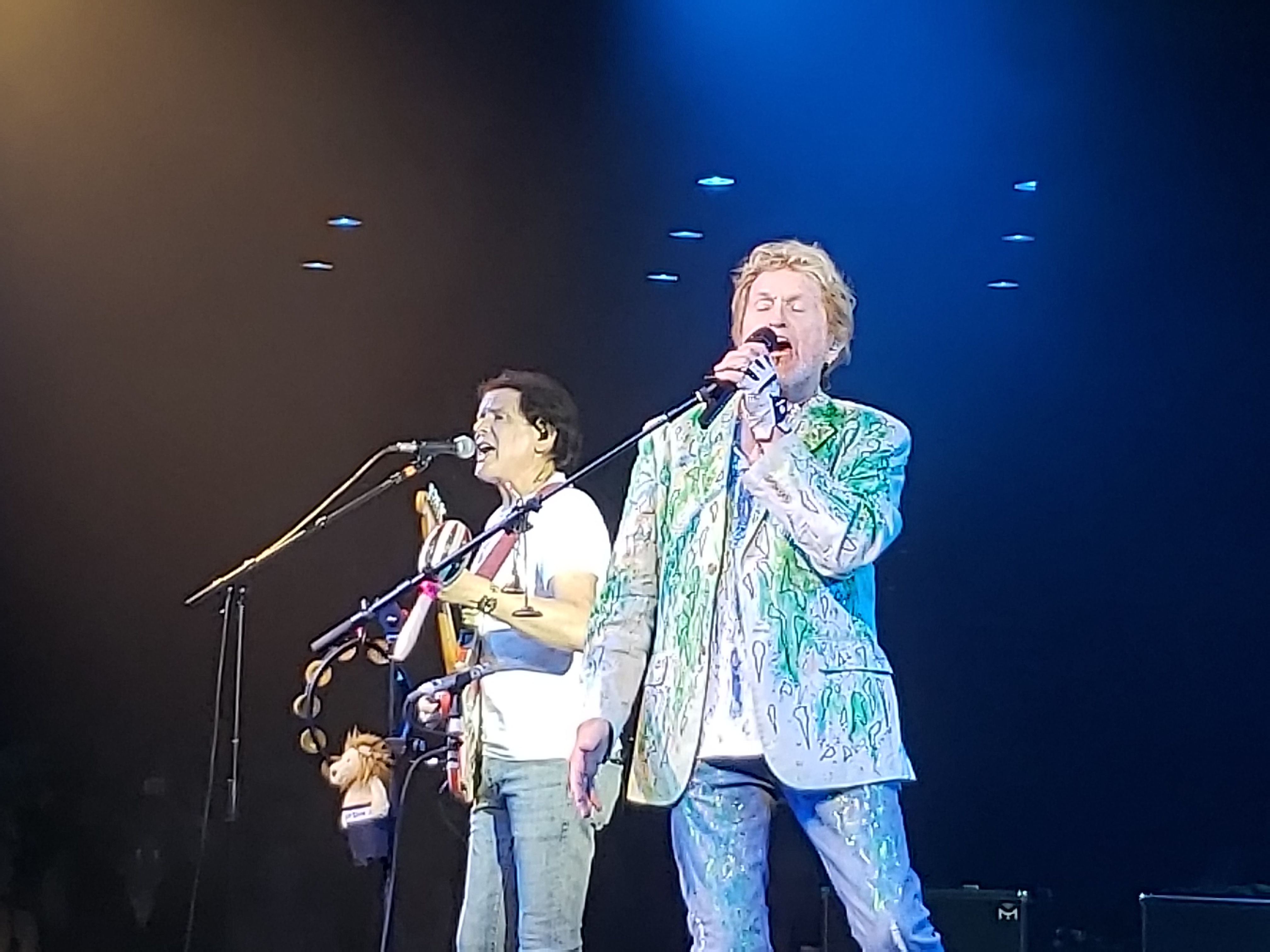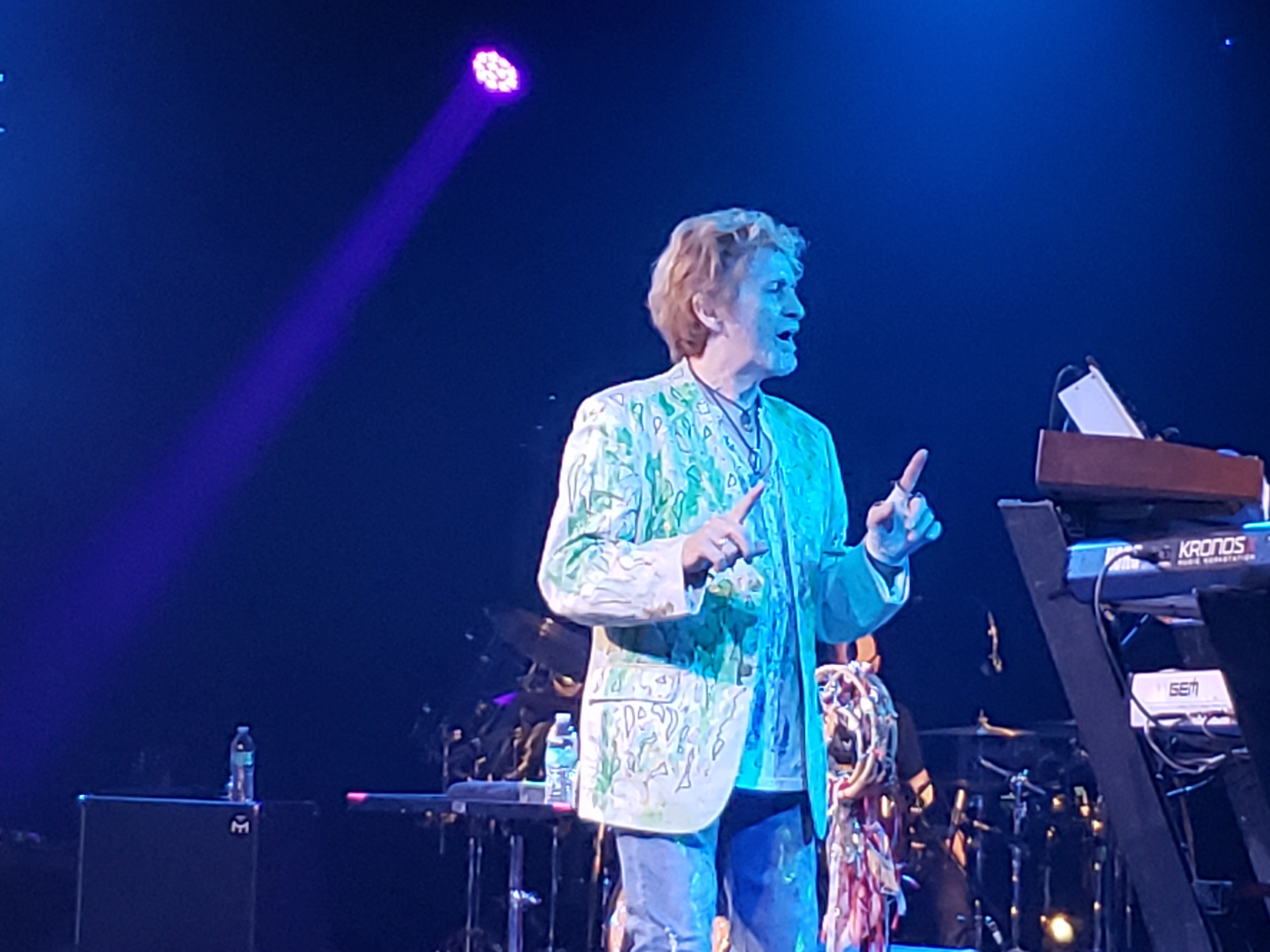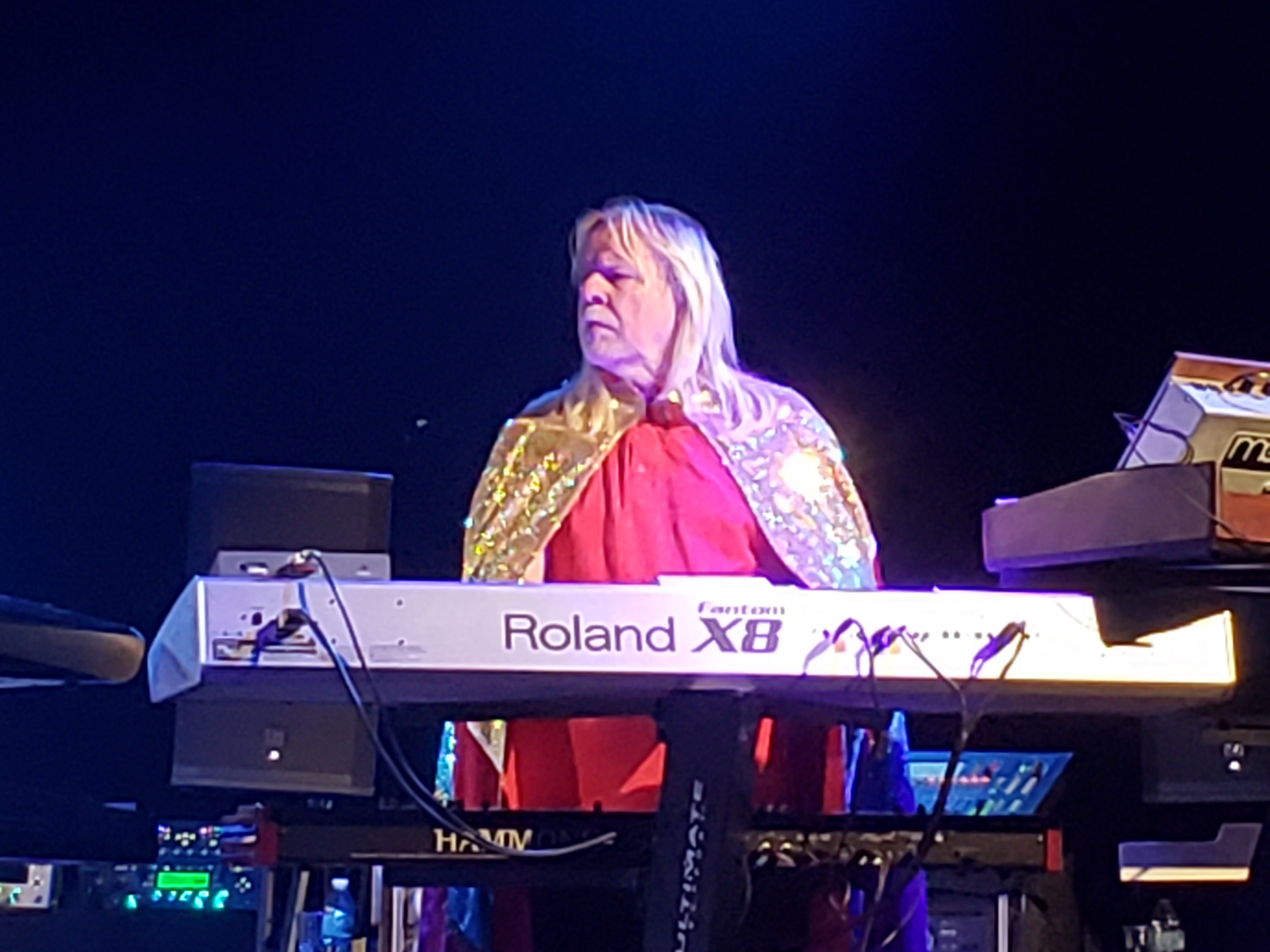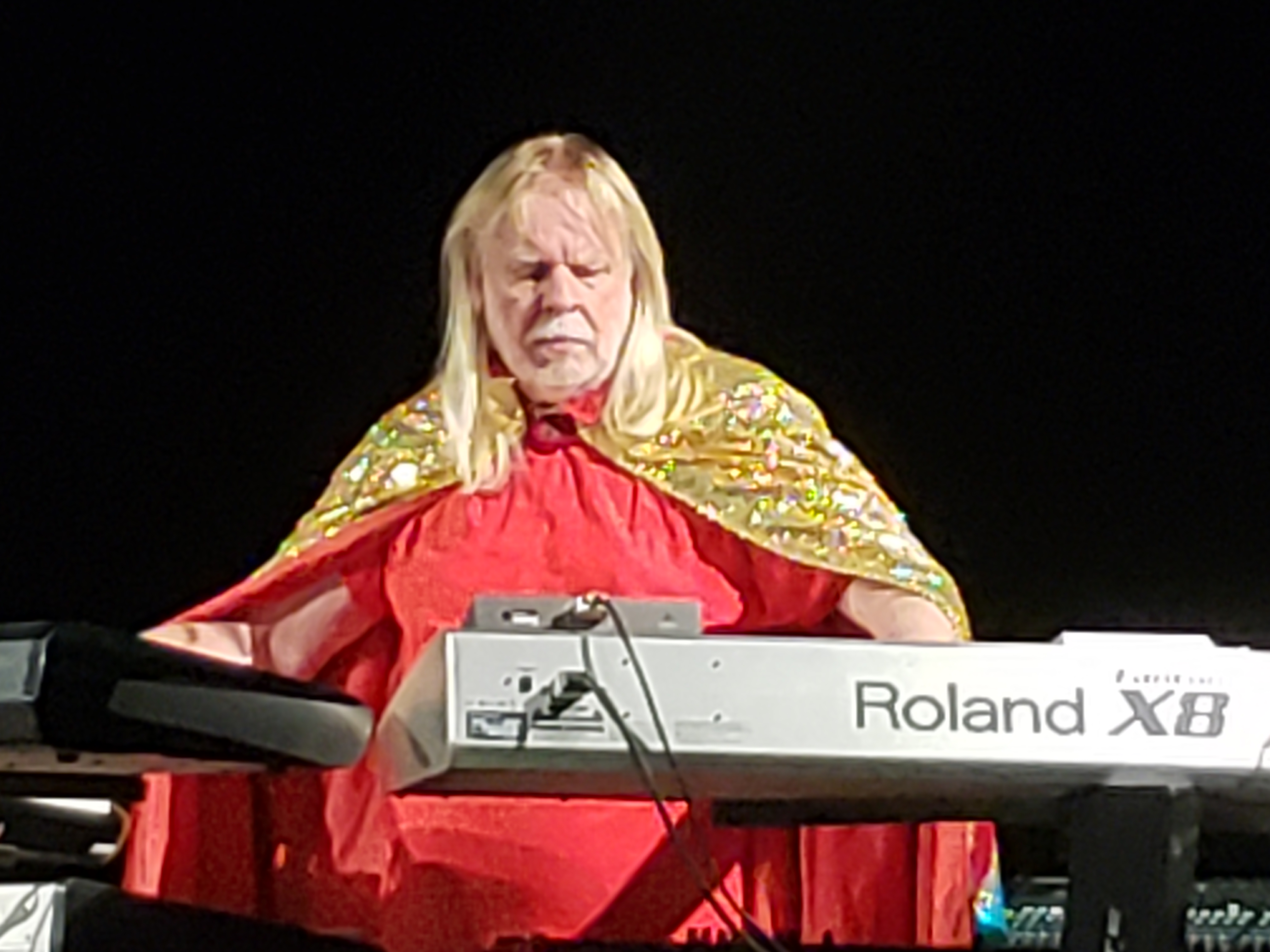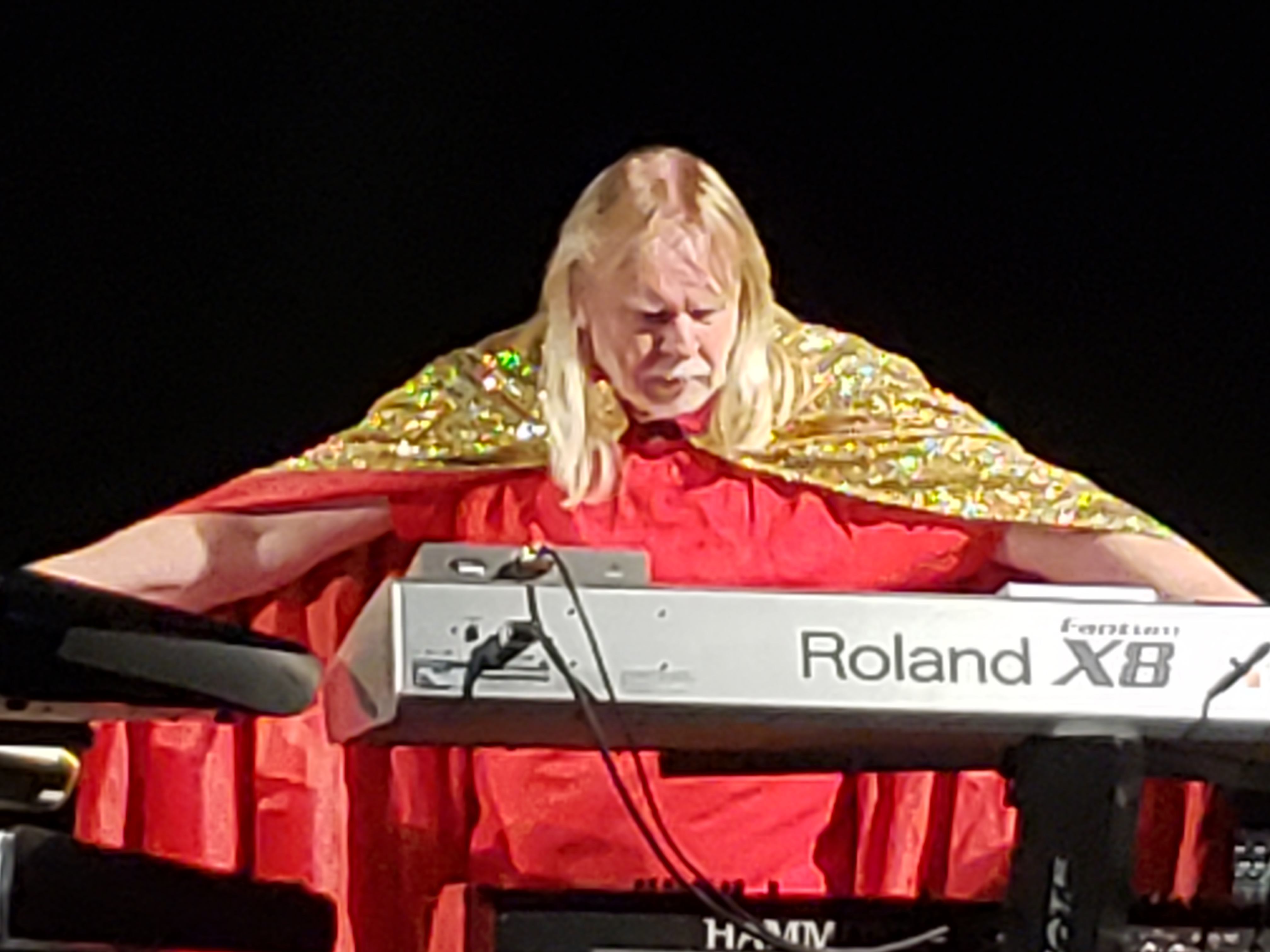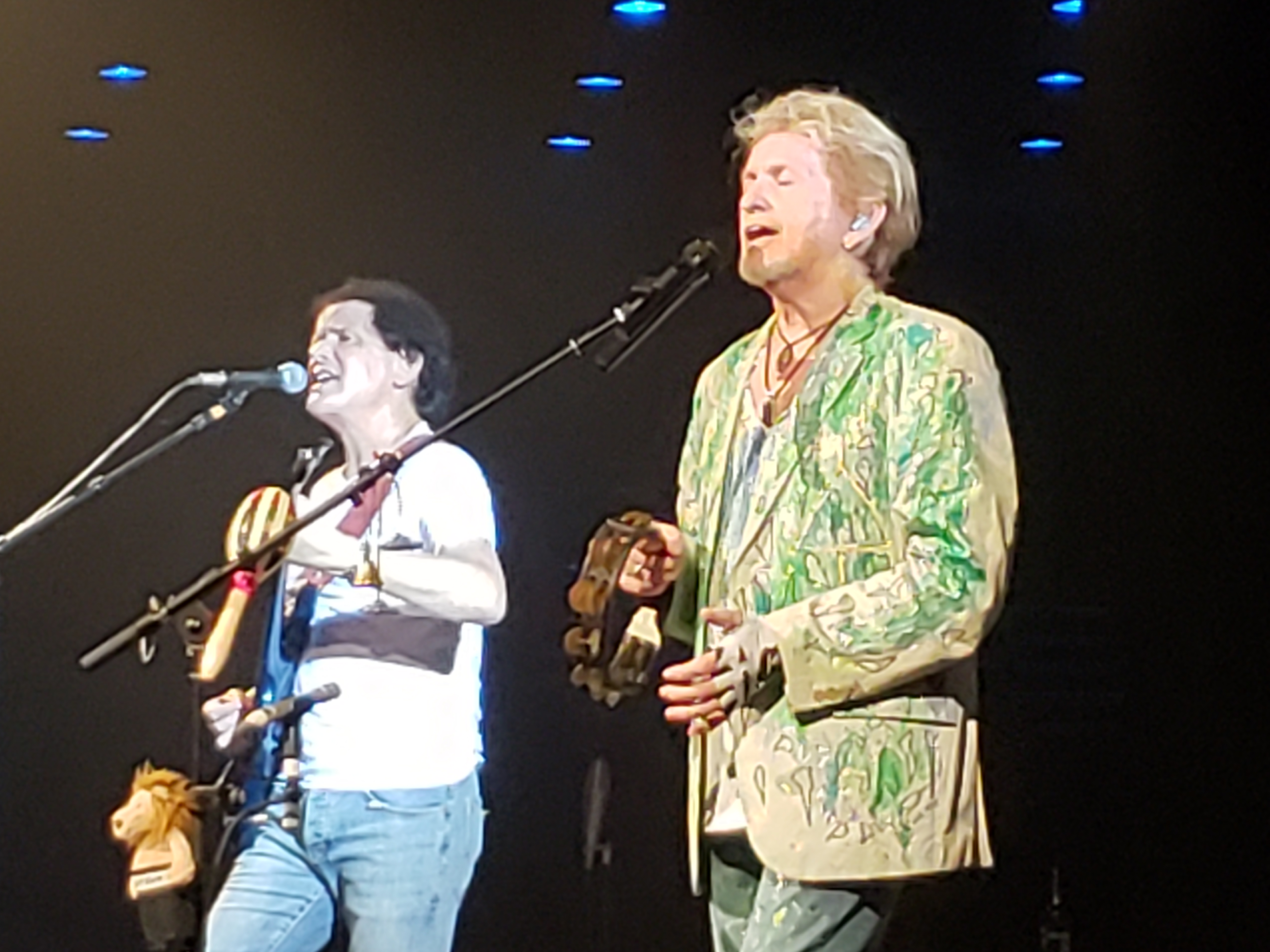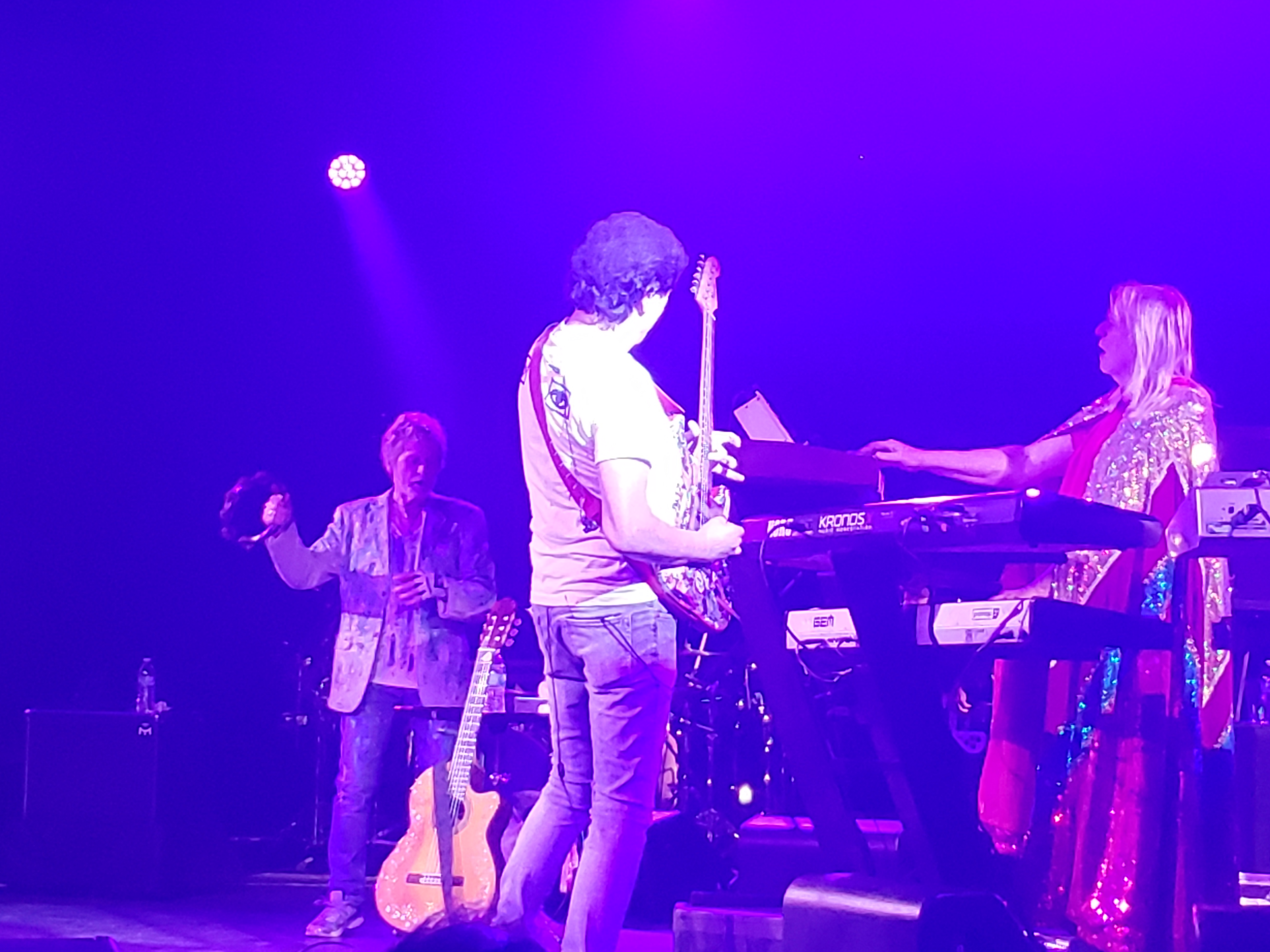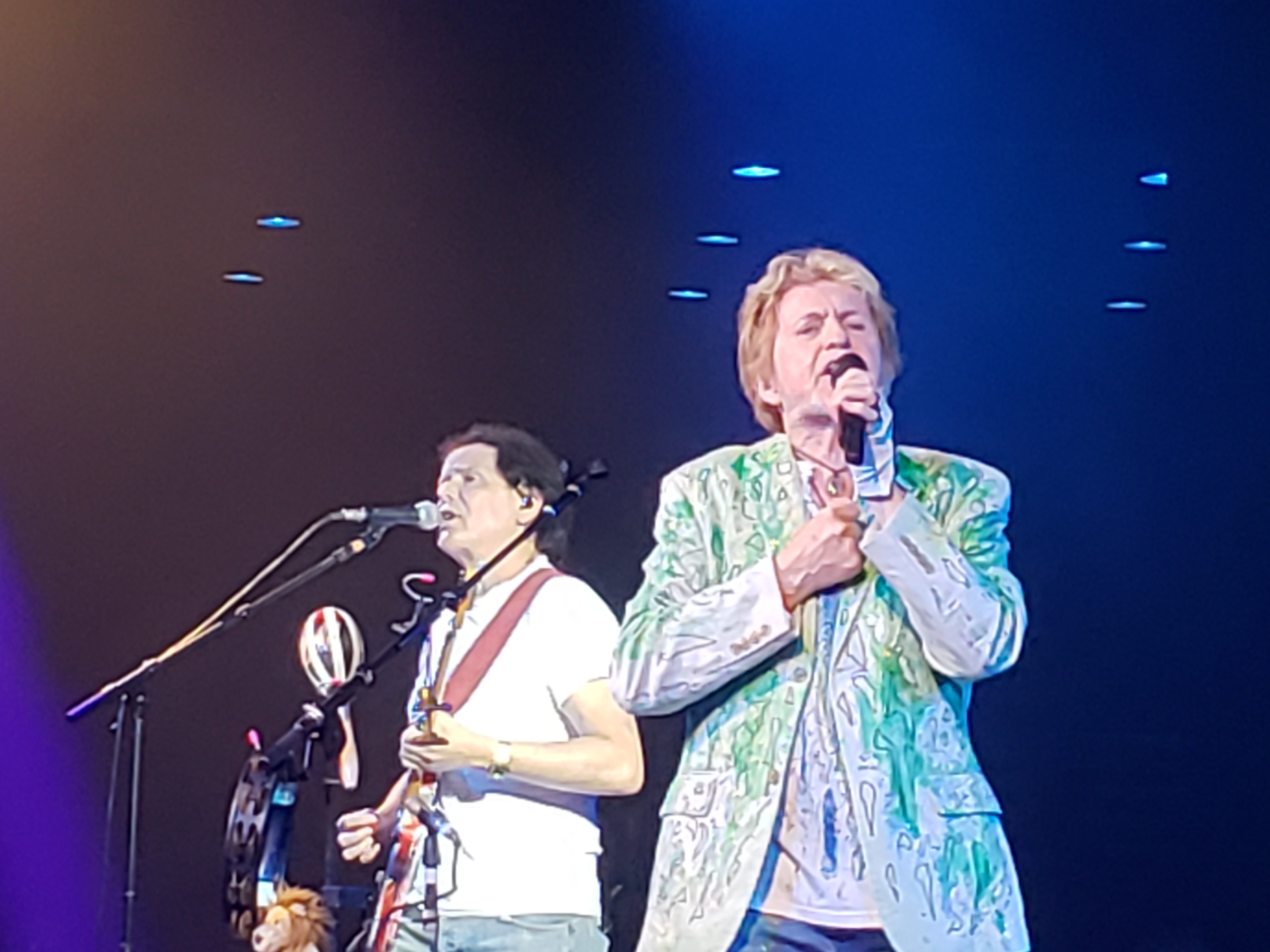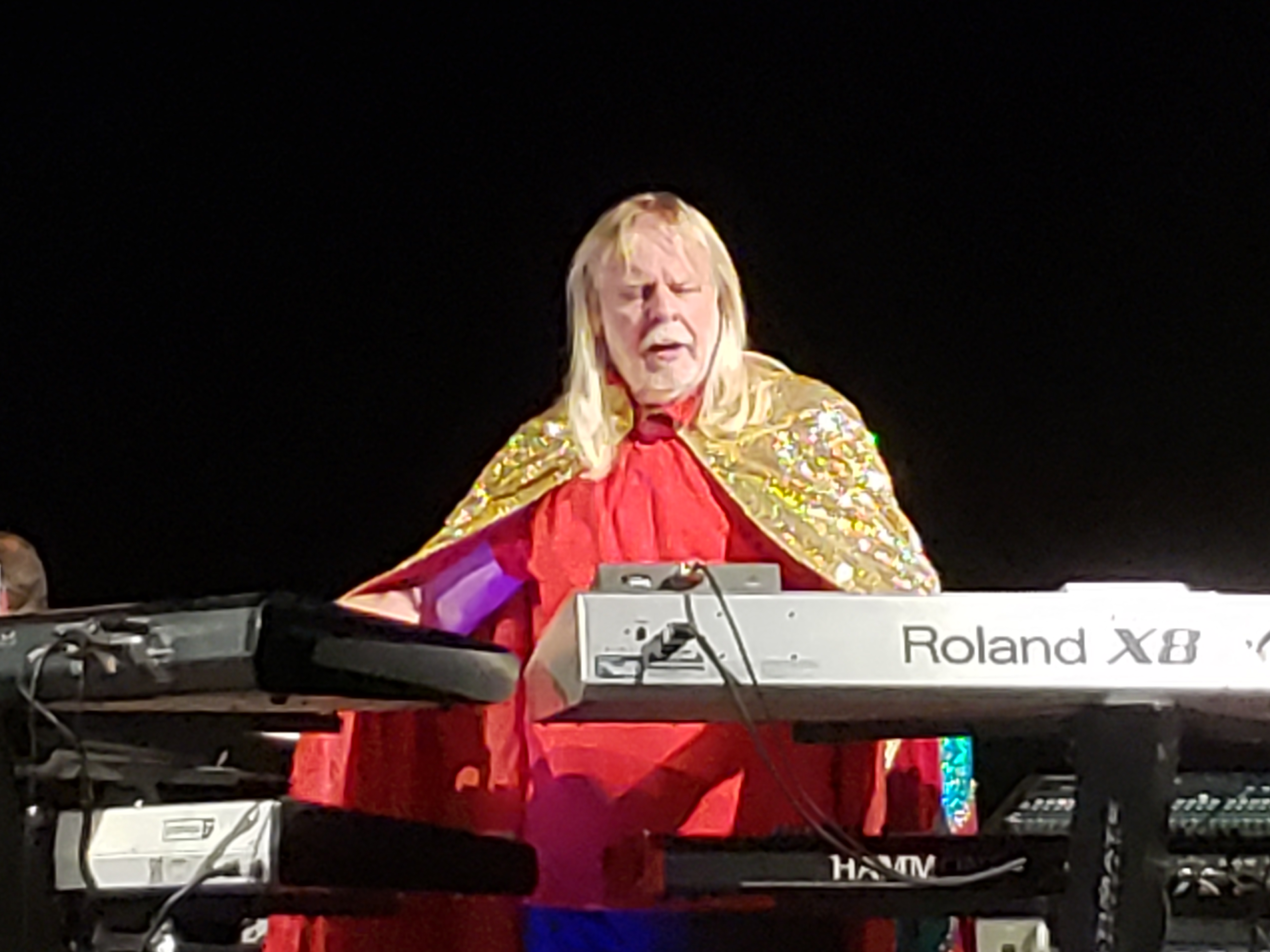 ____________________________________________________________________________________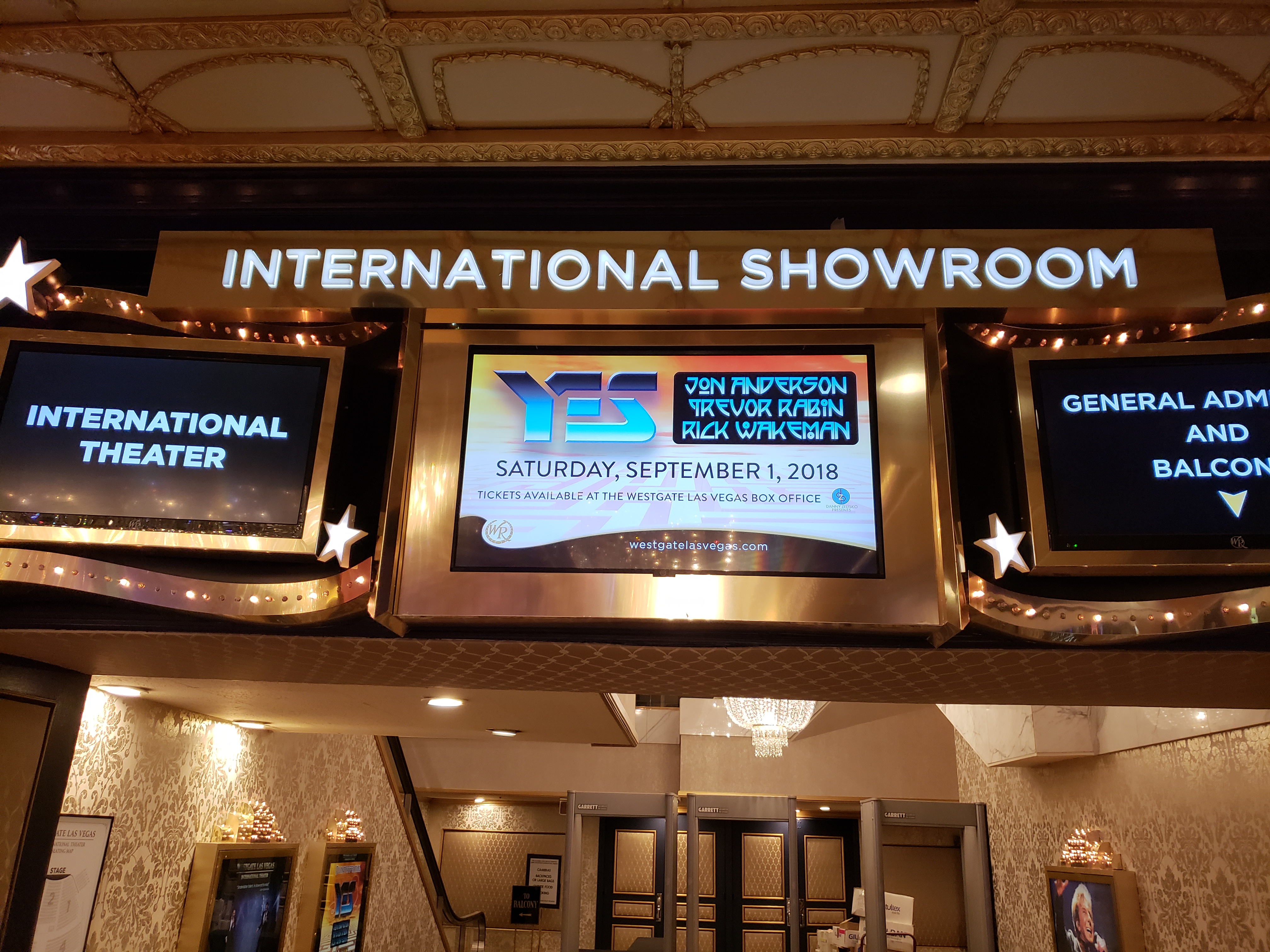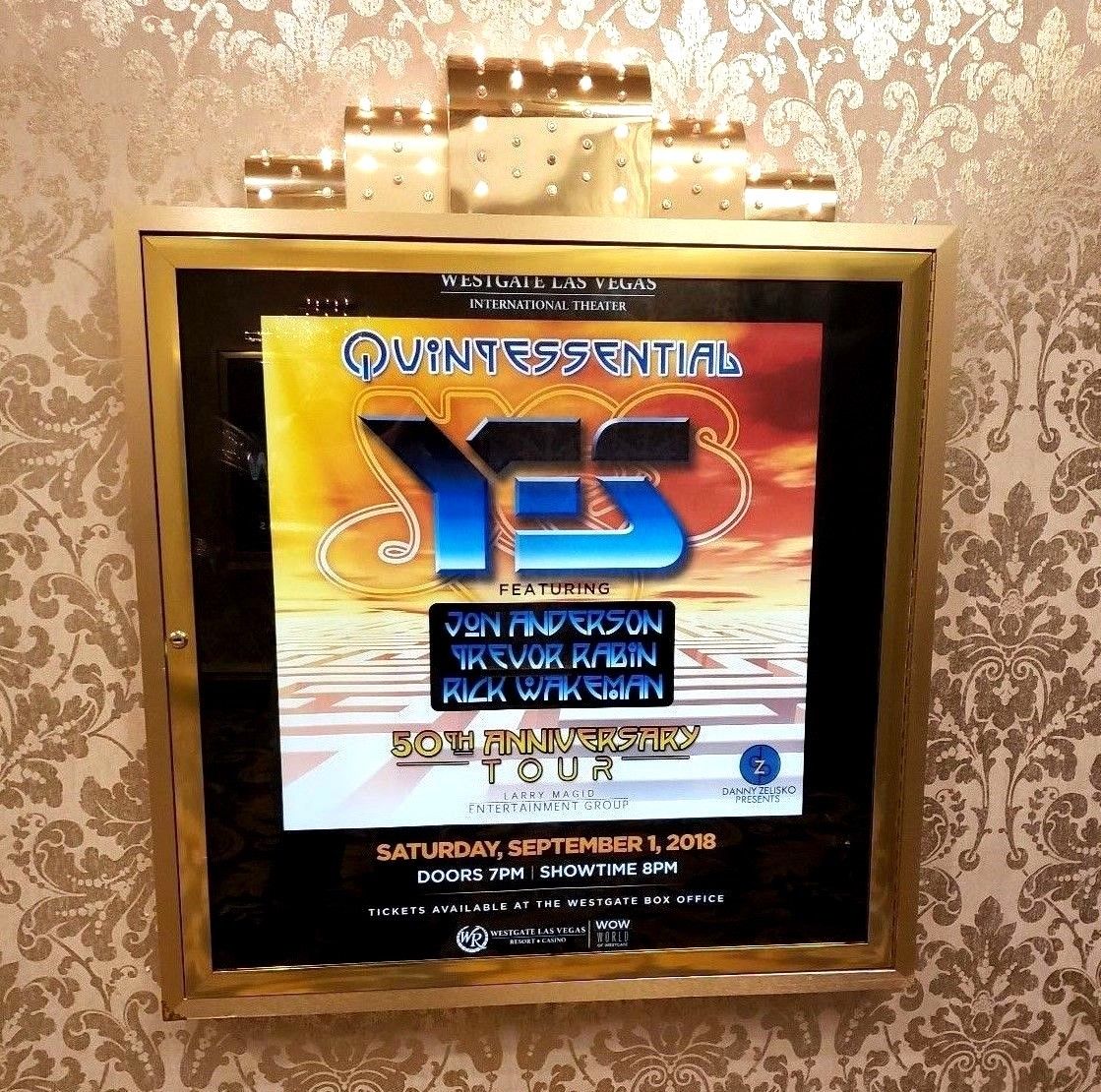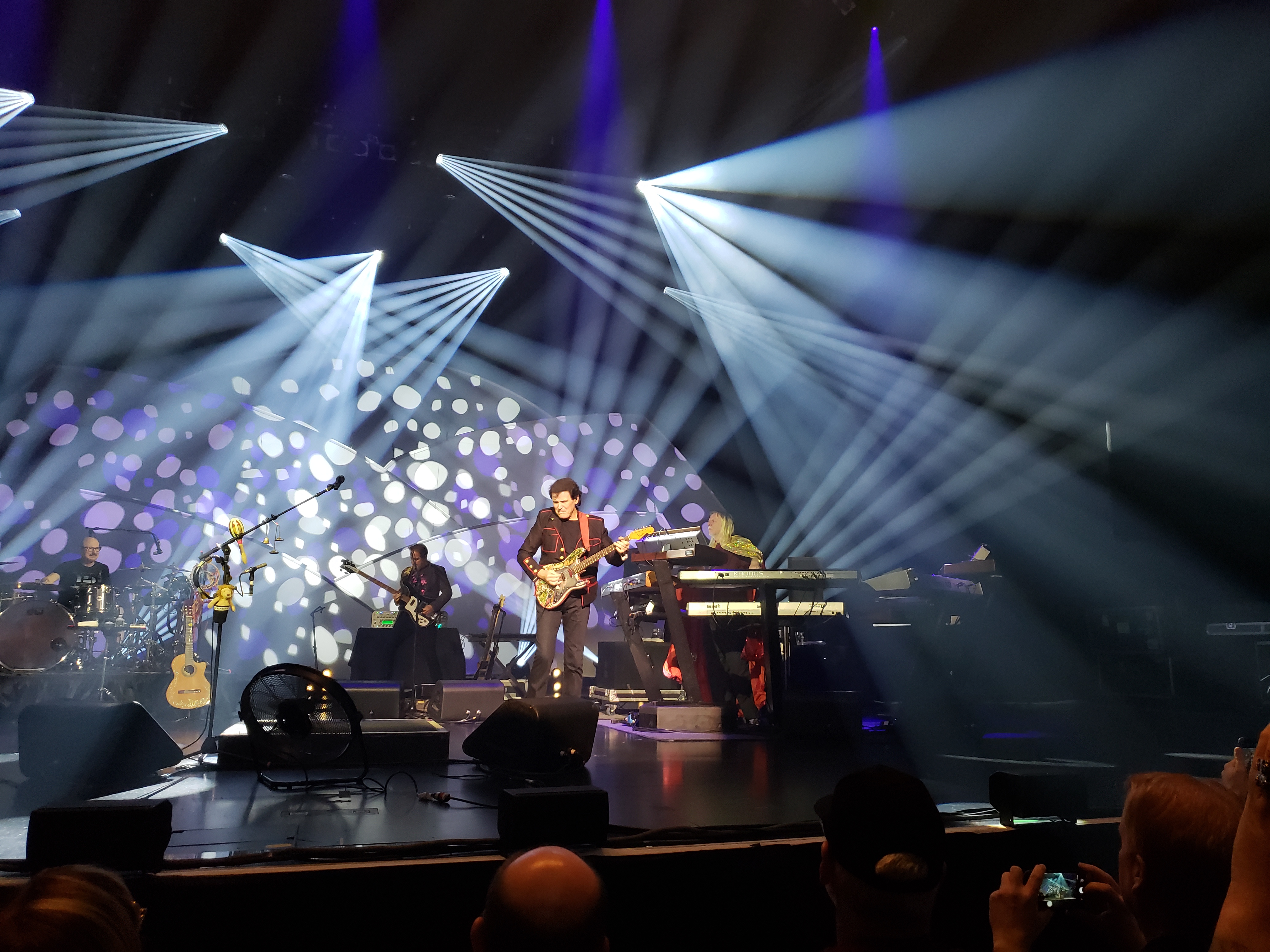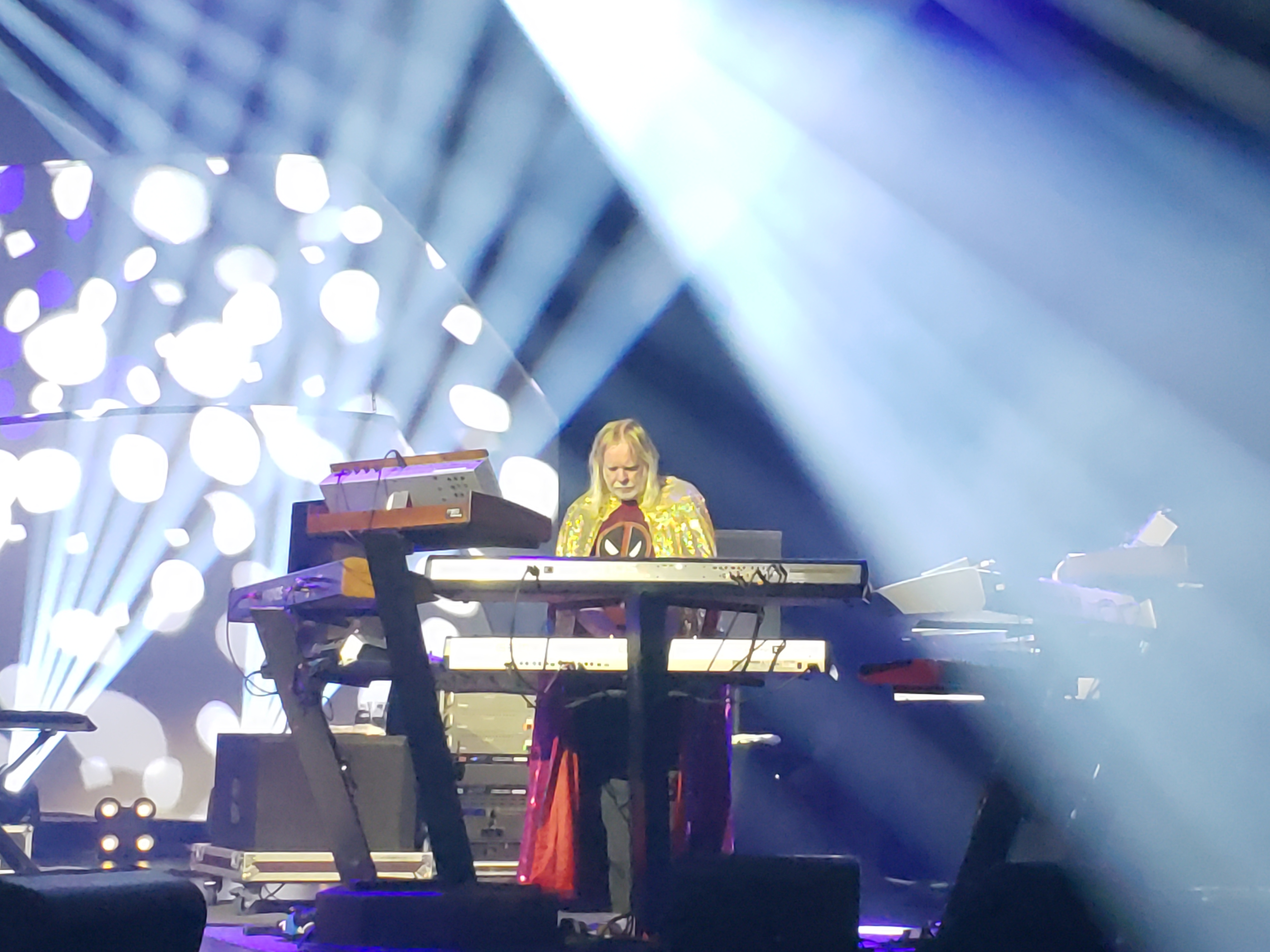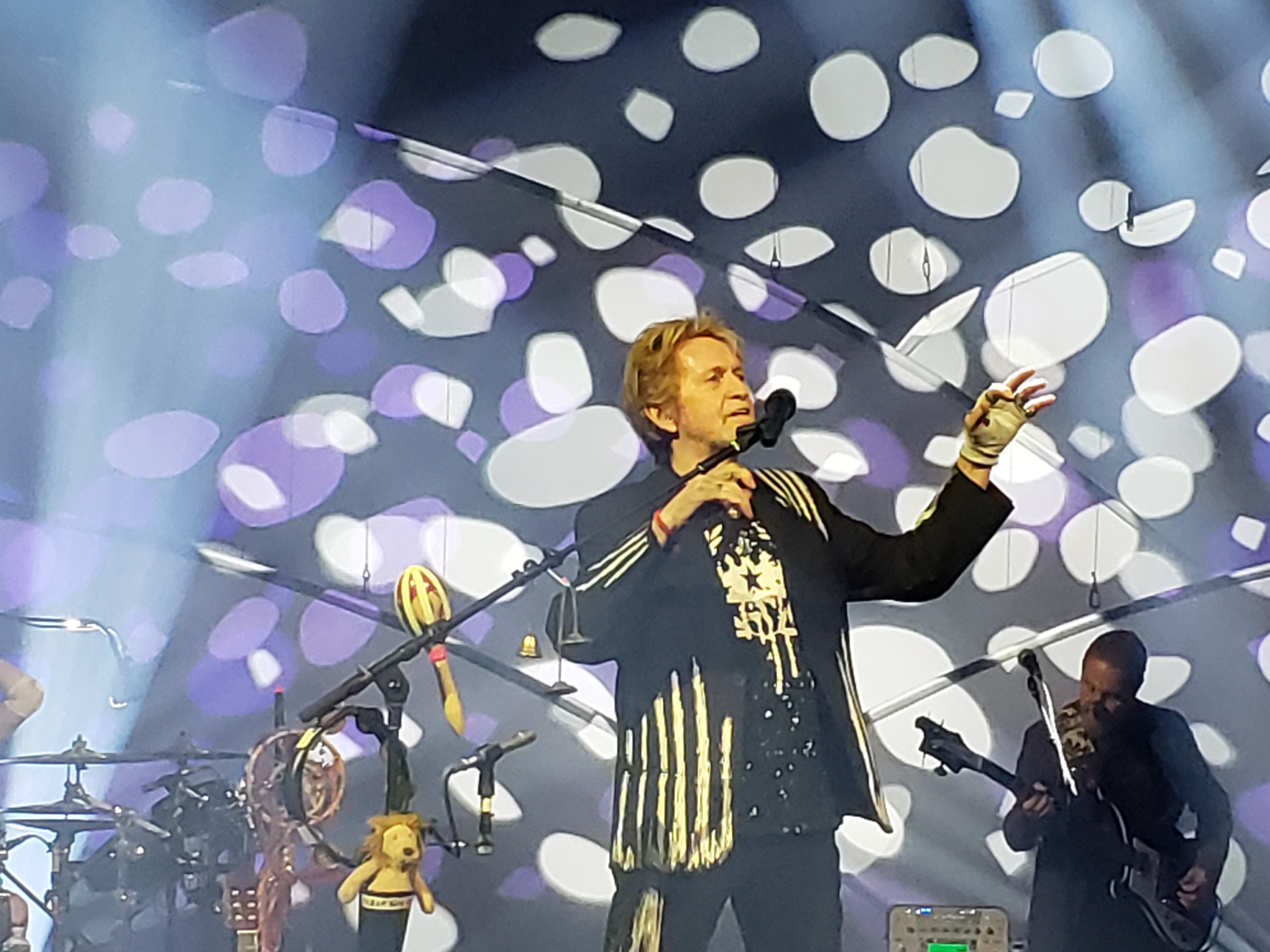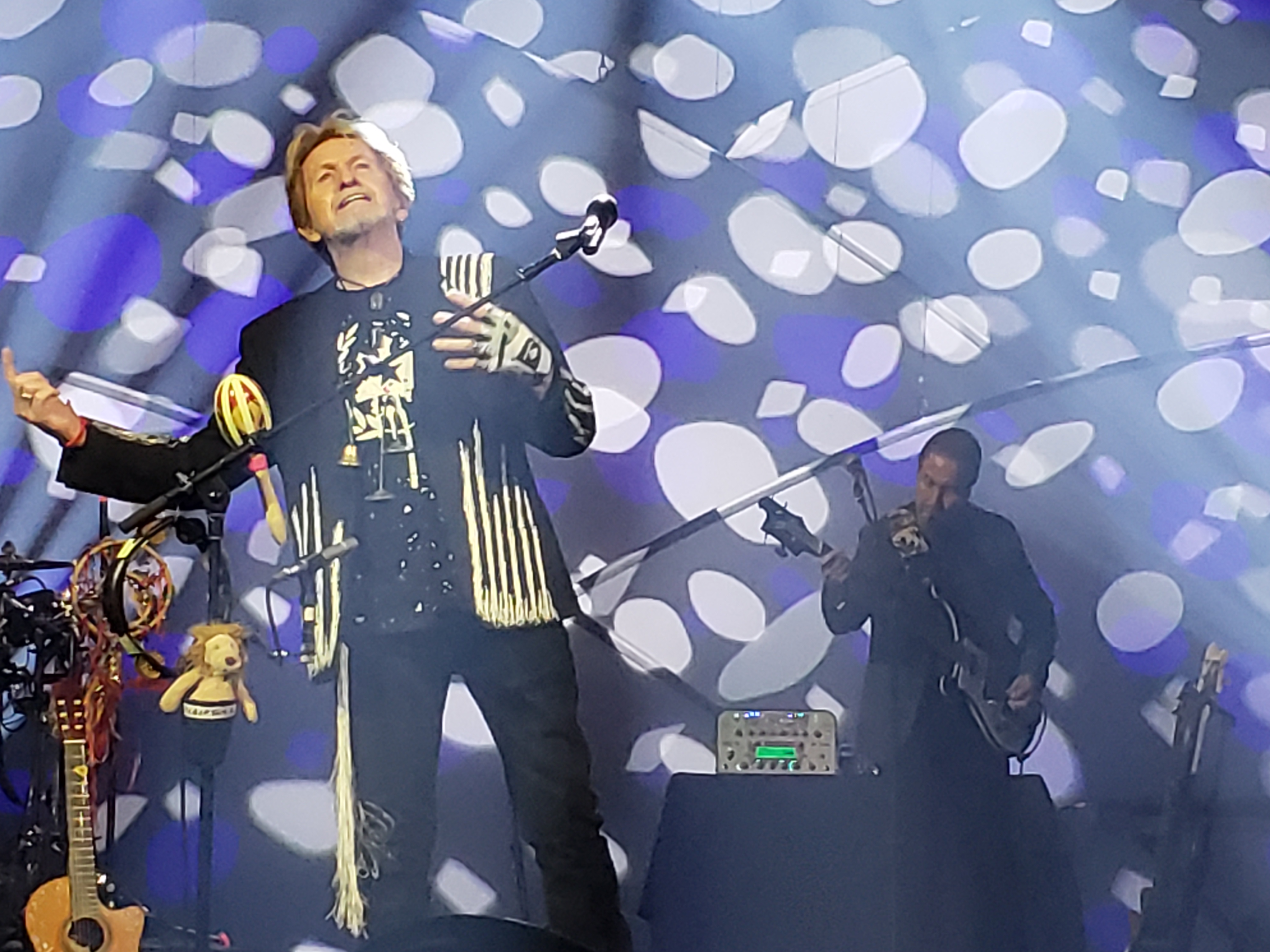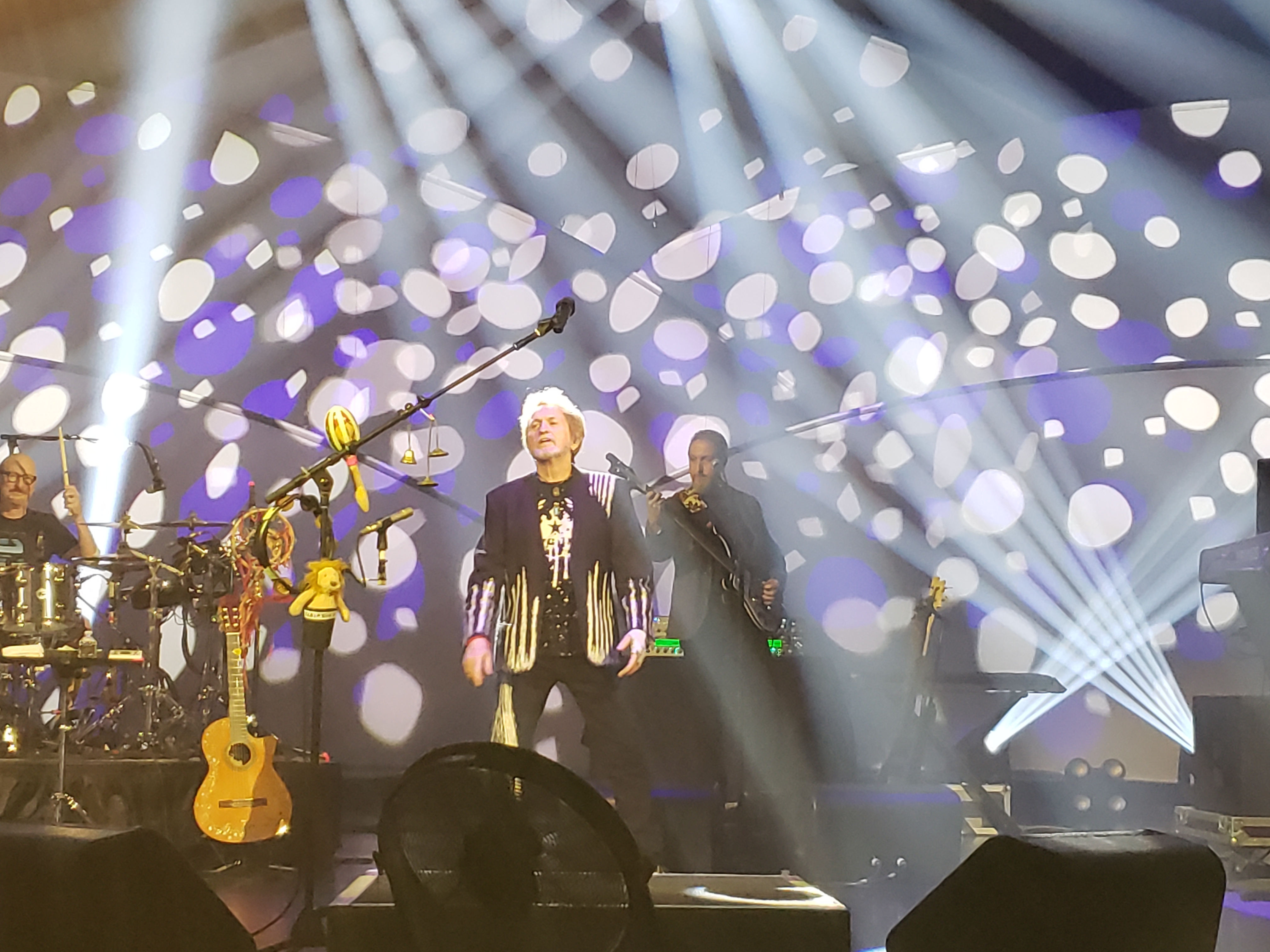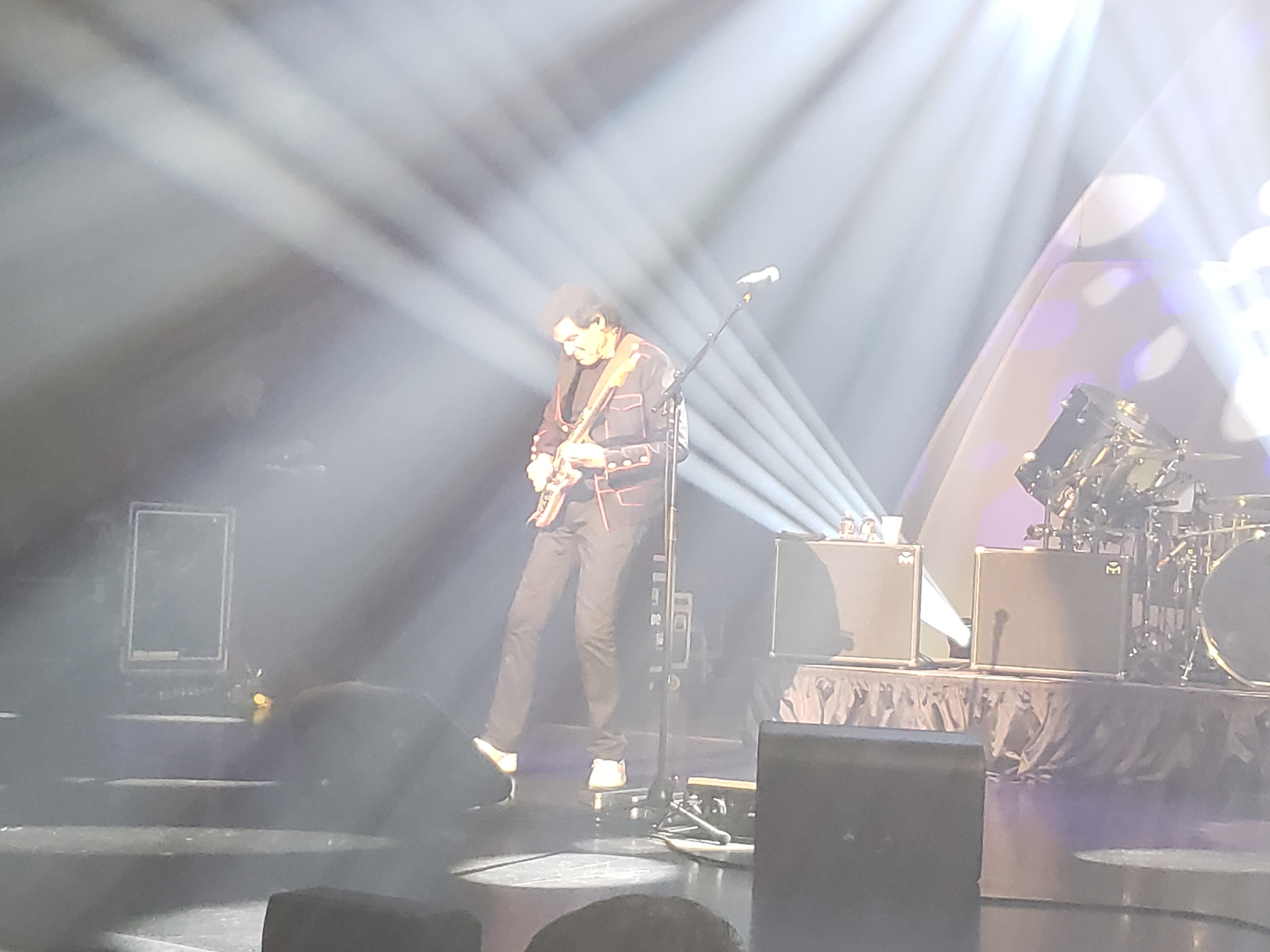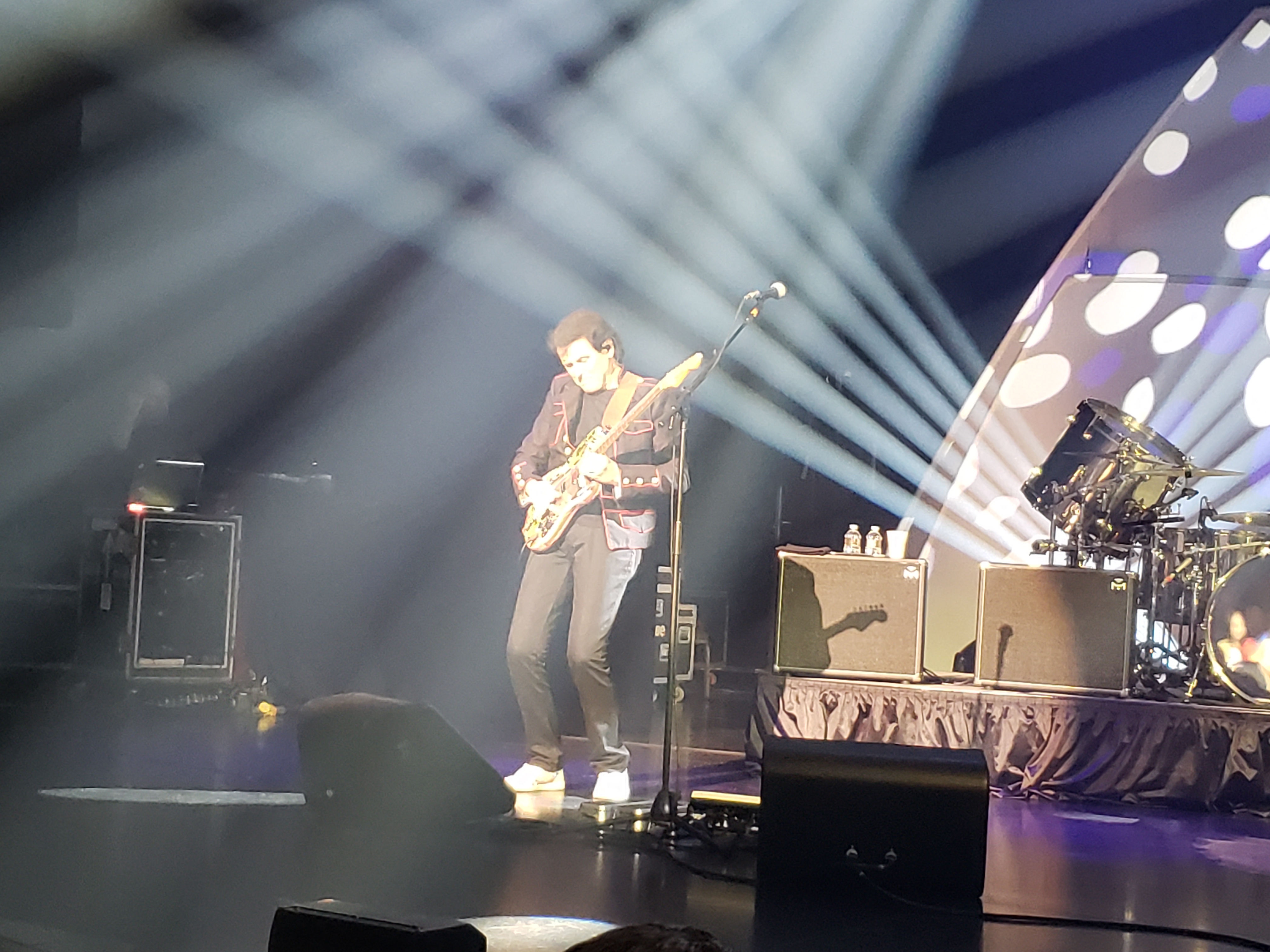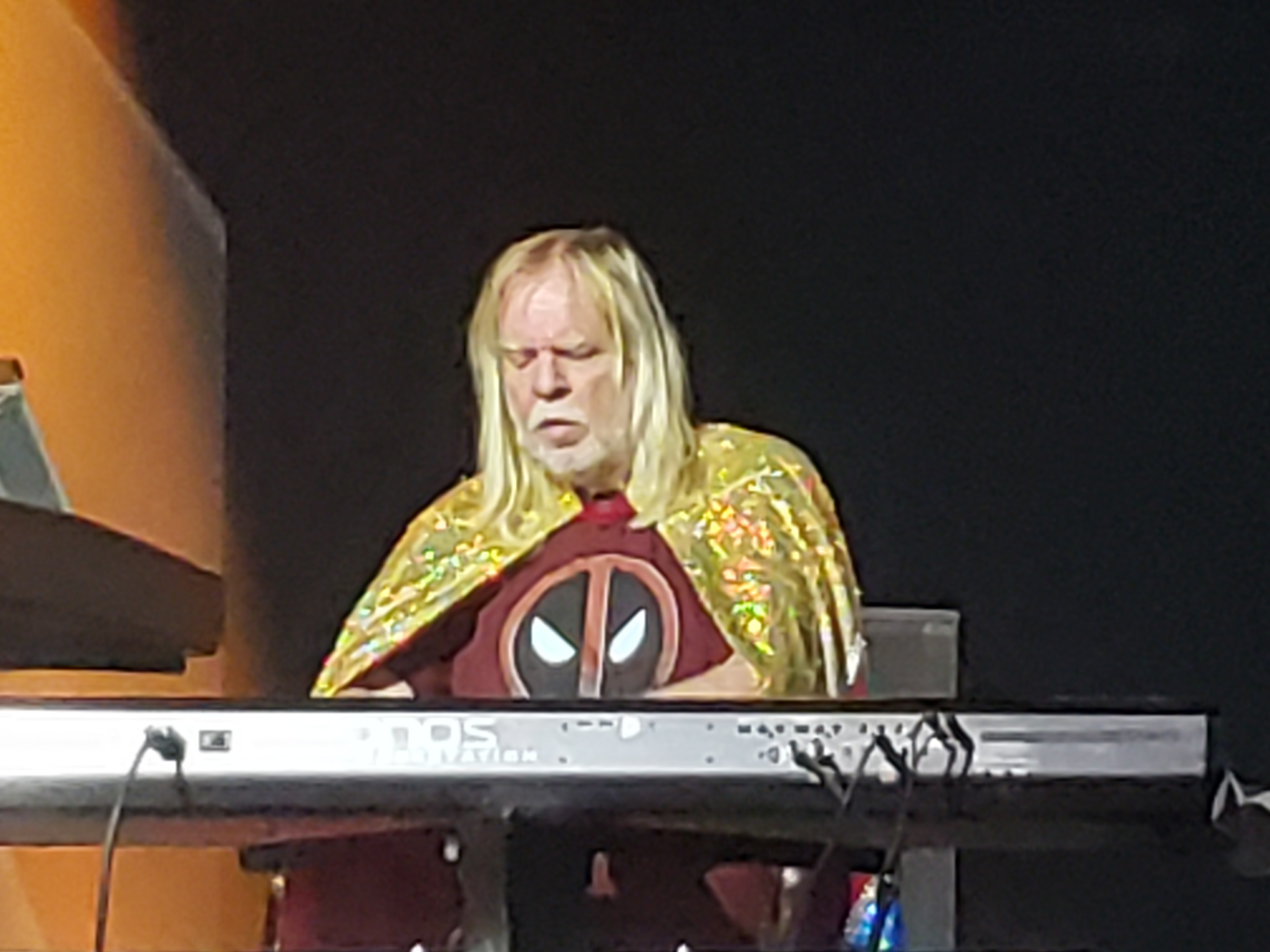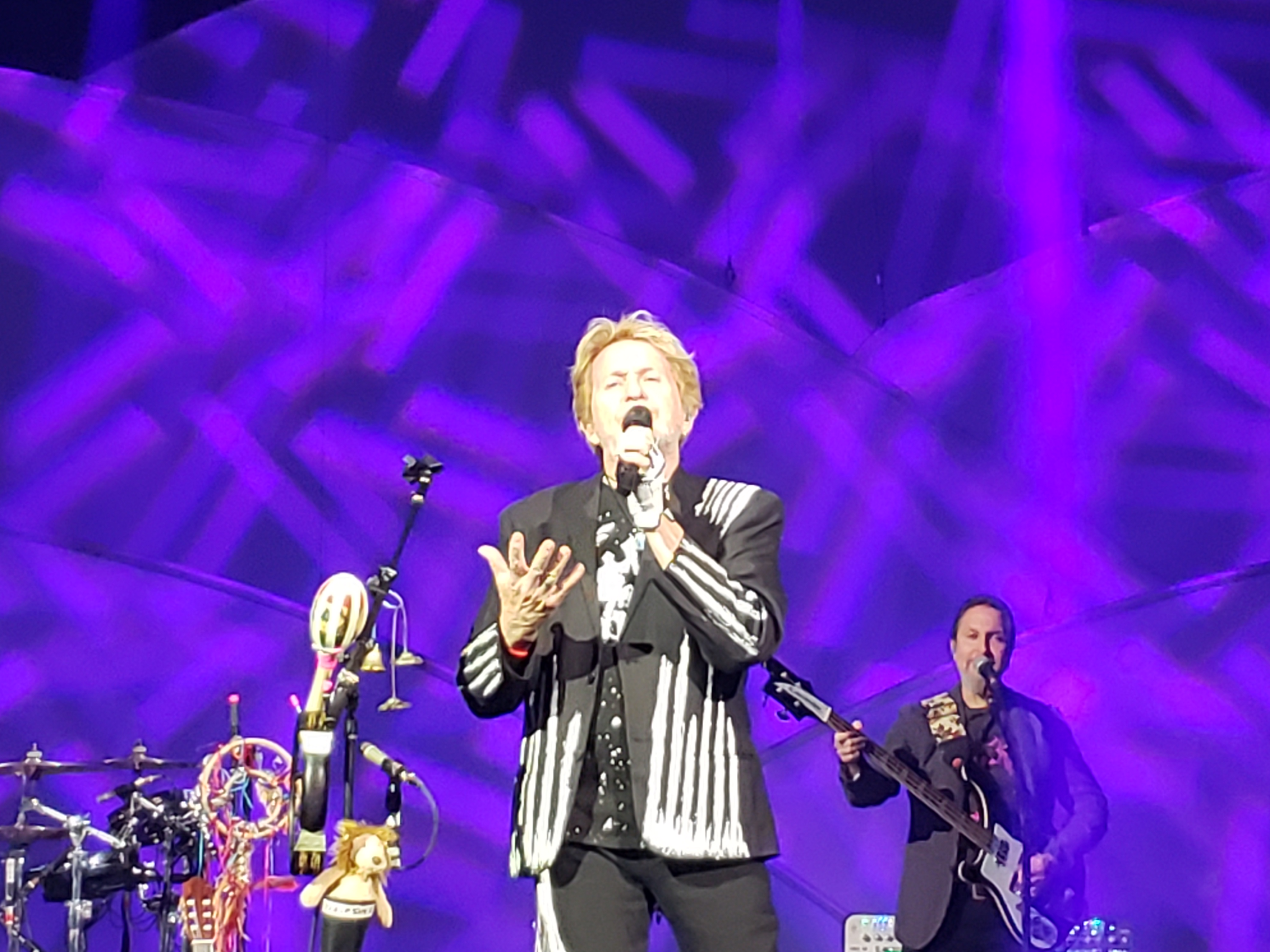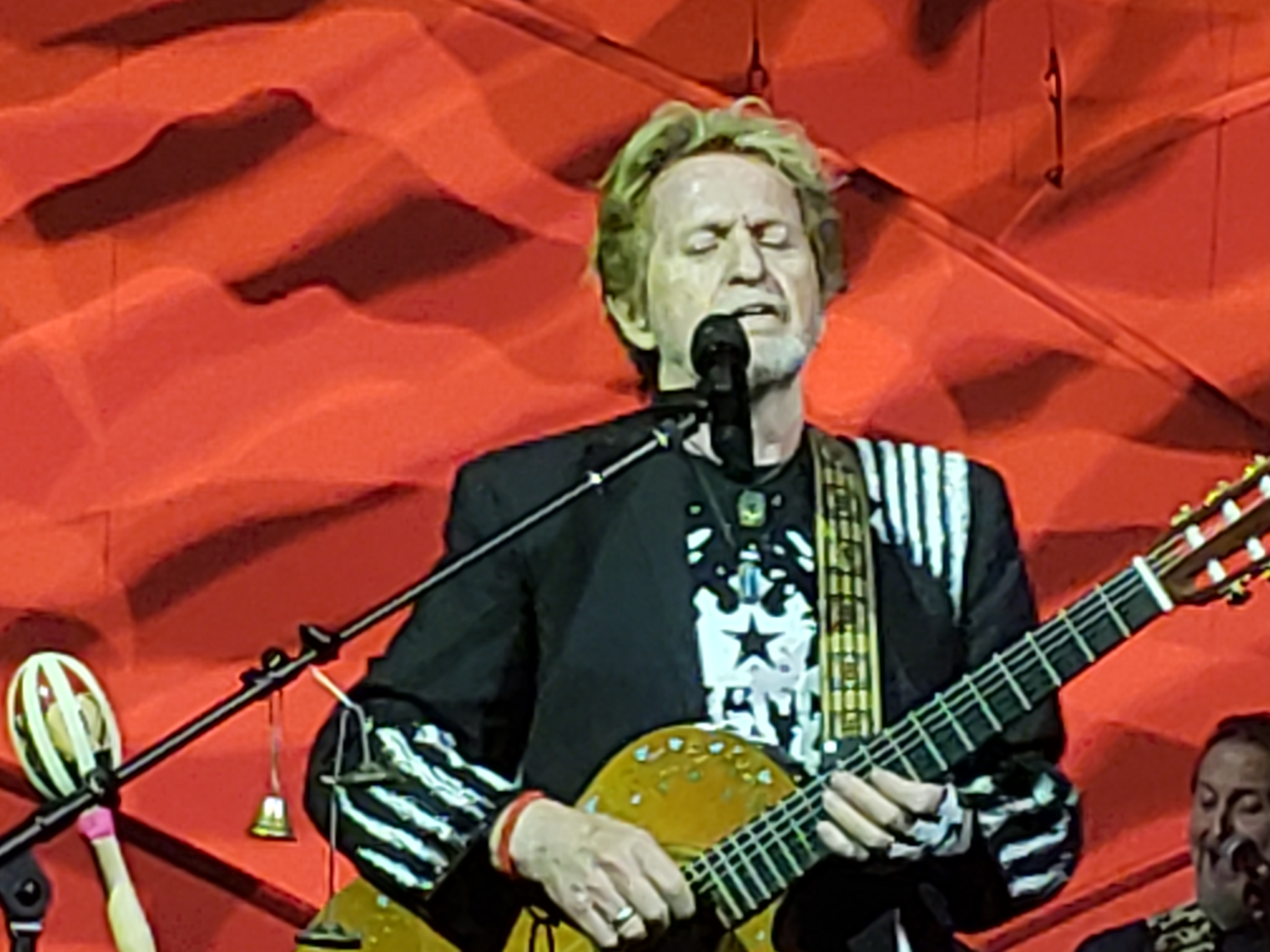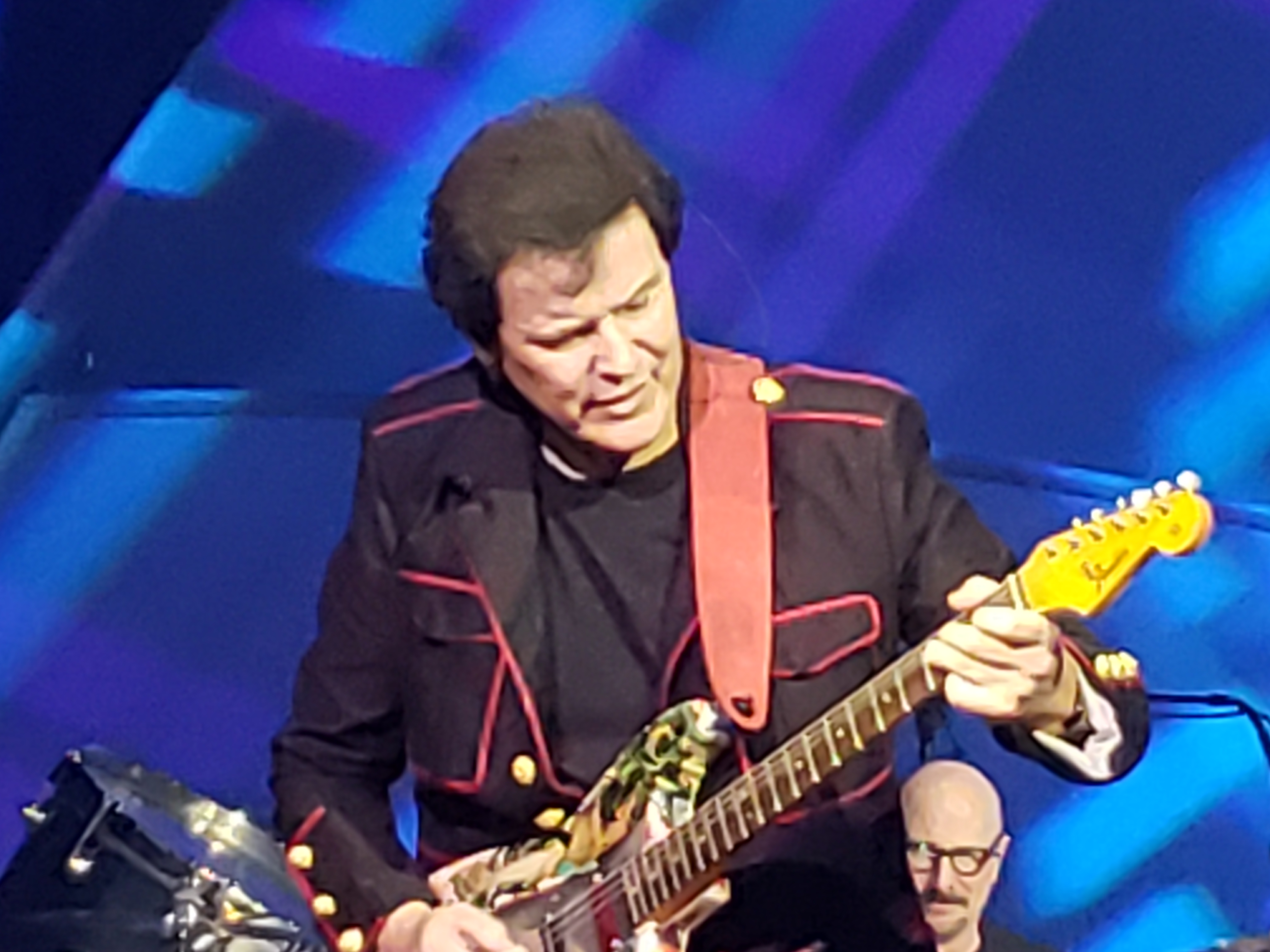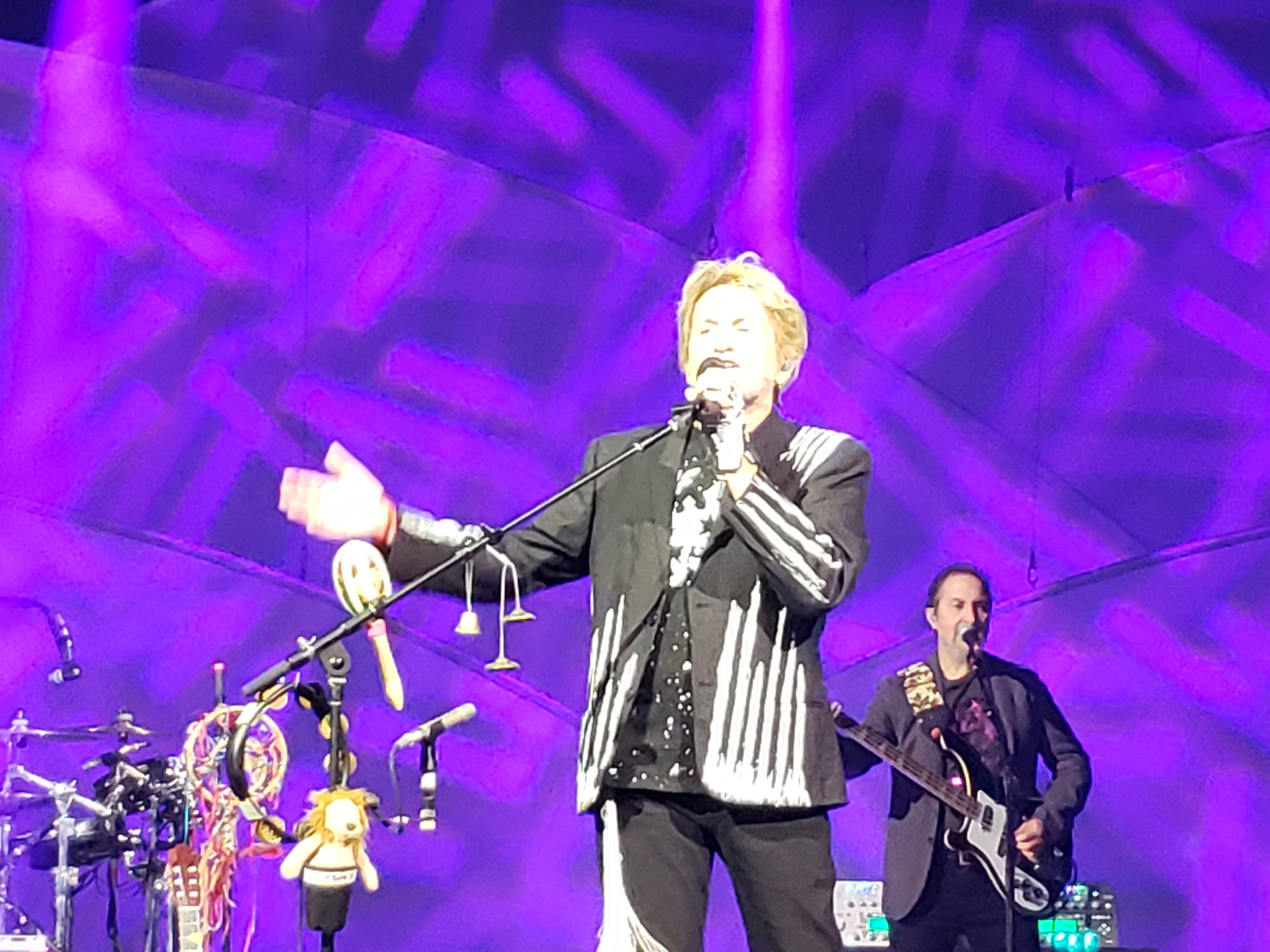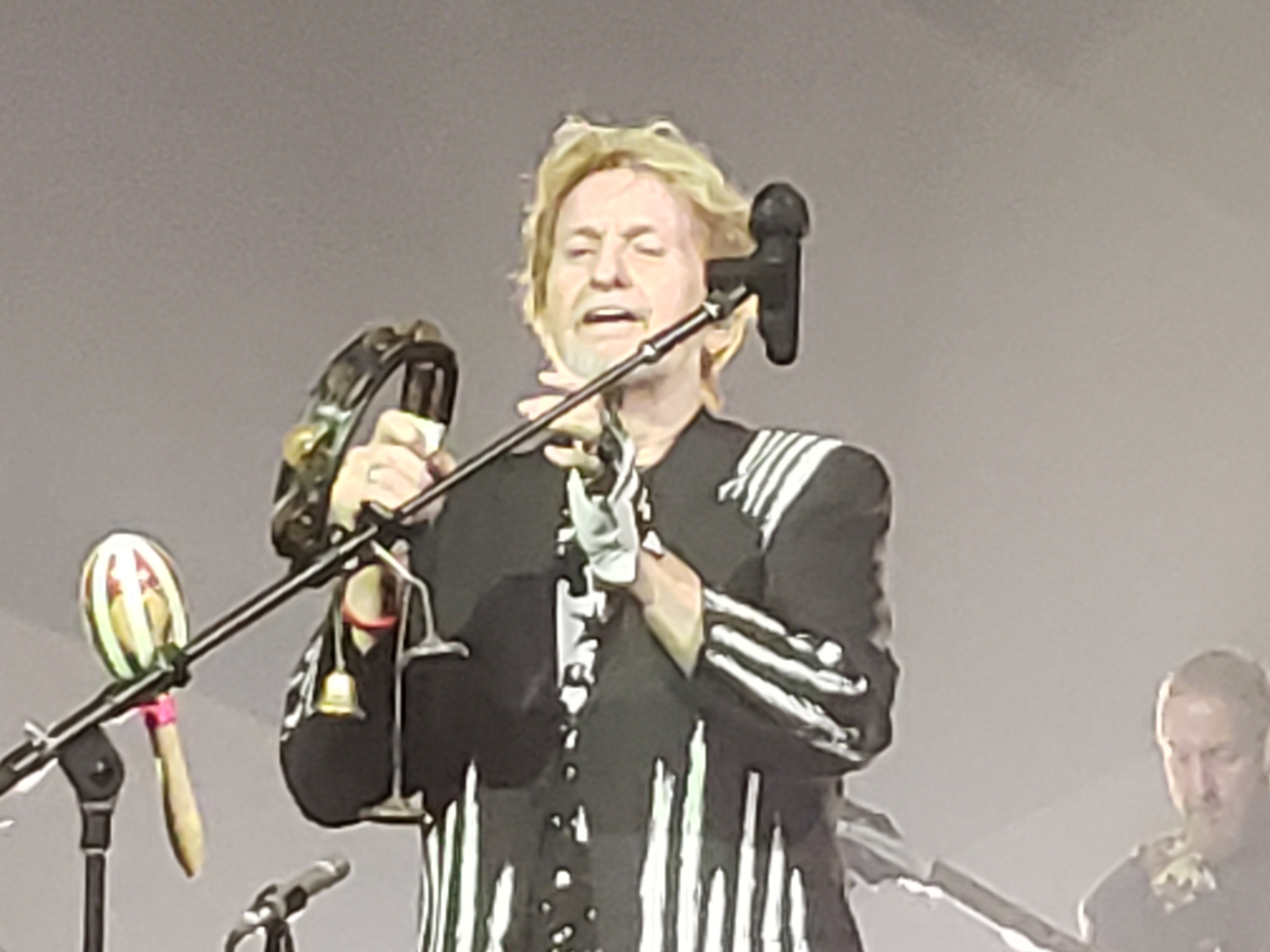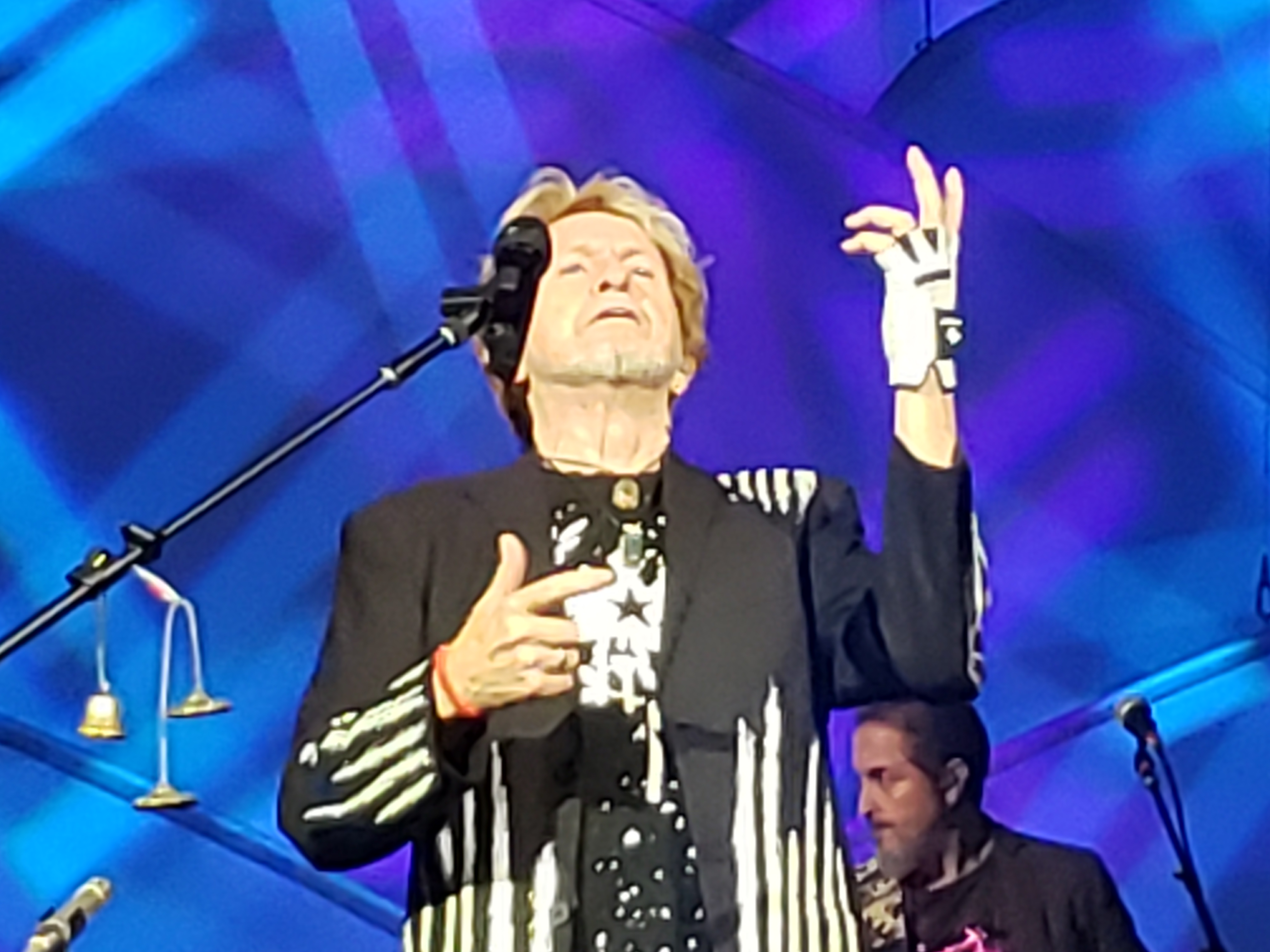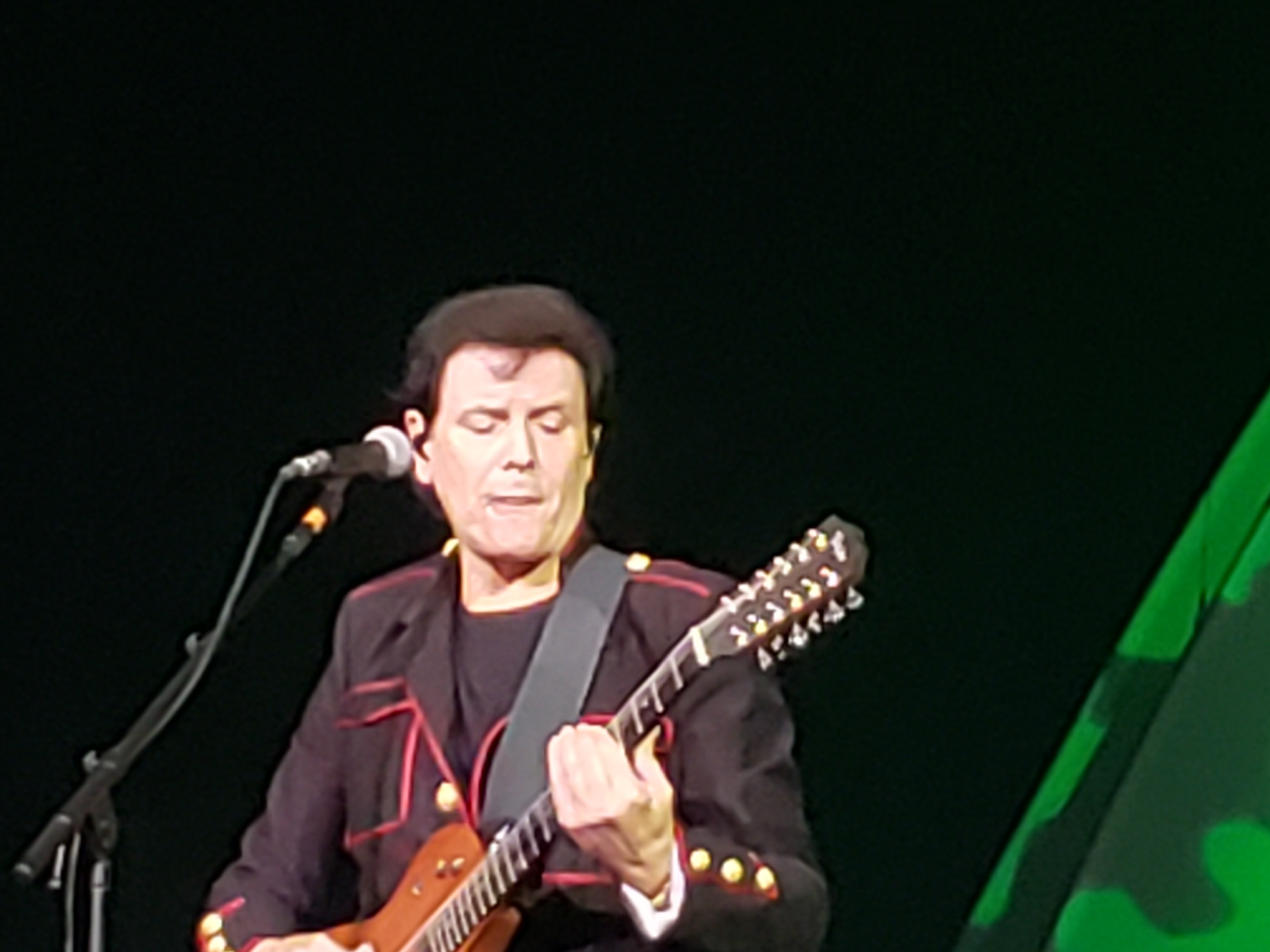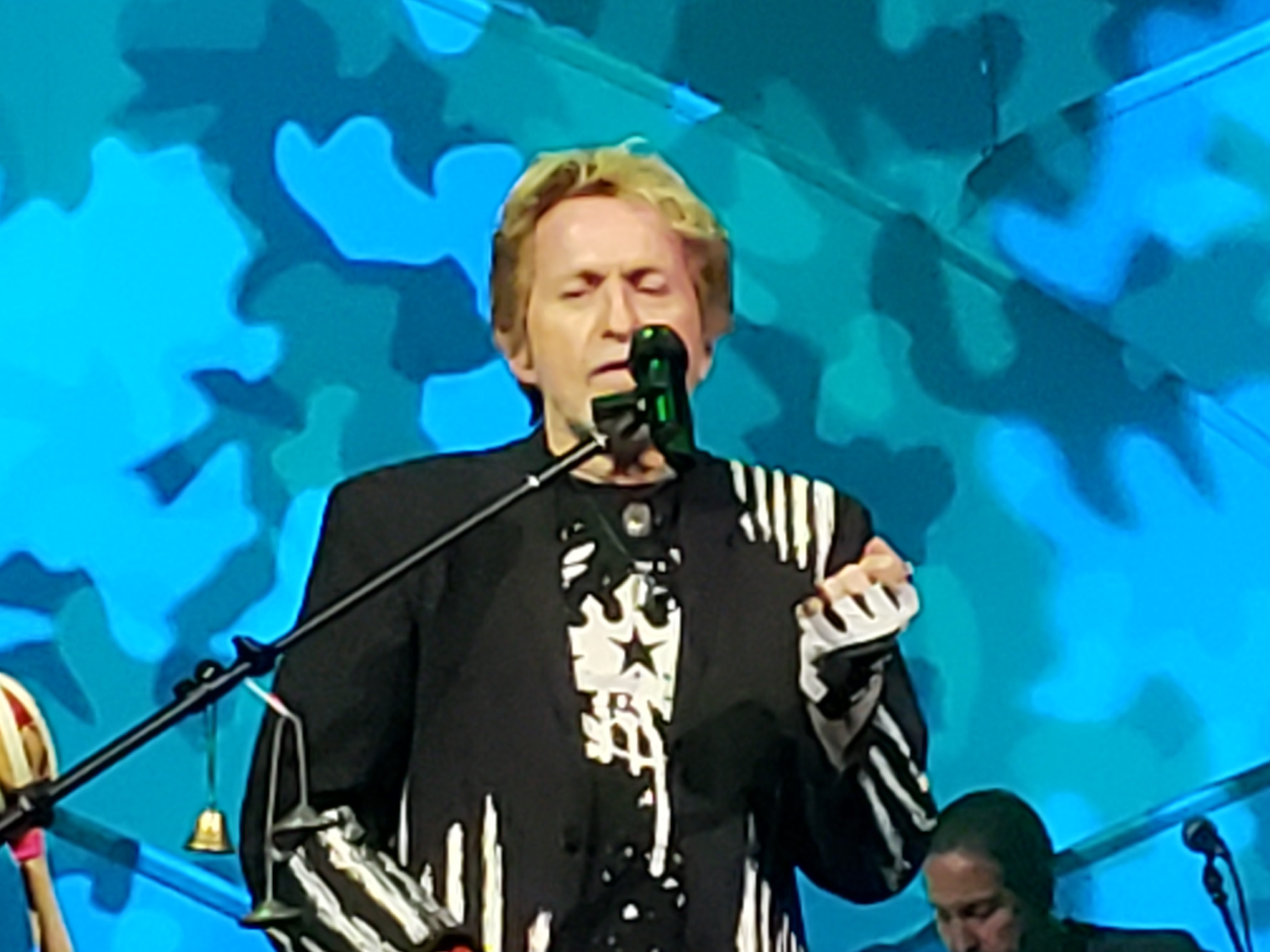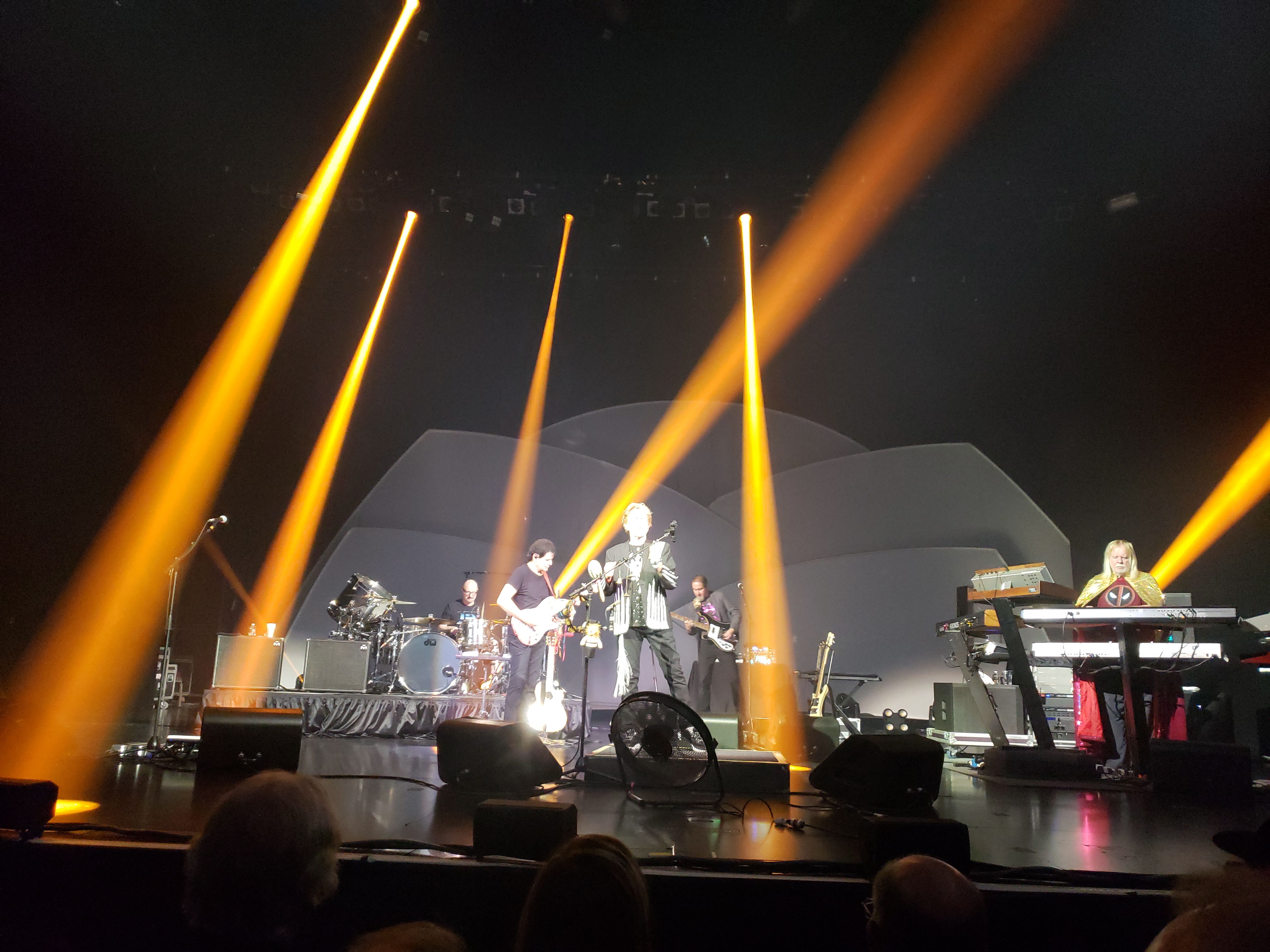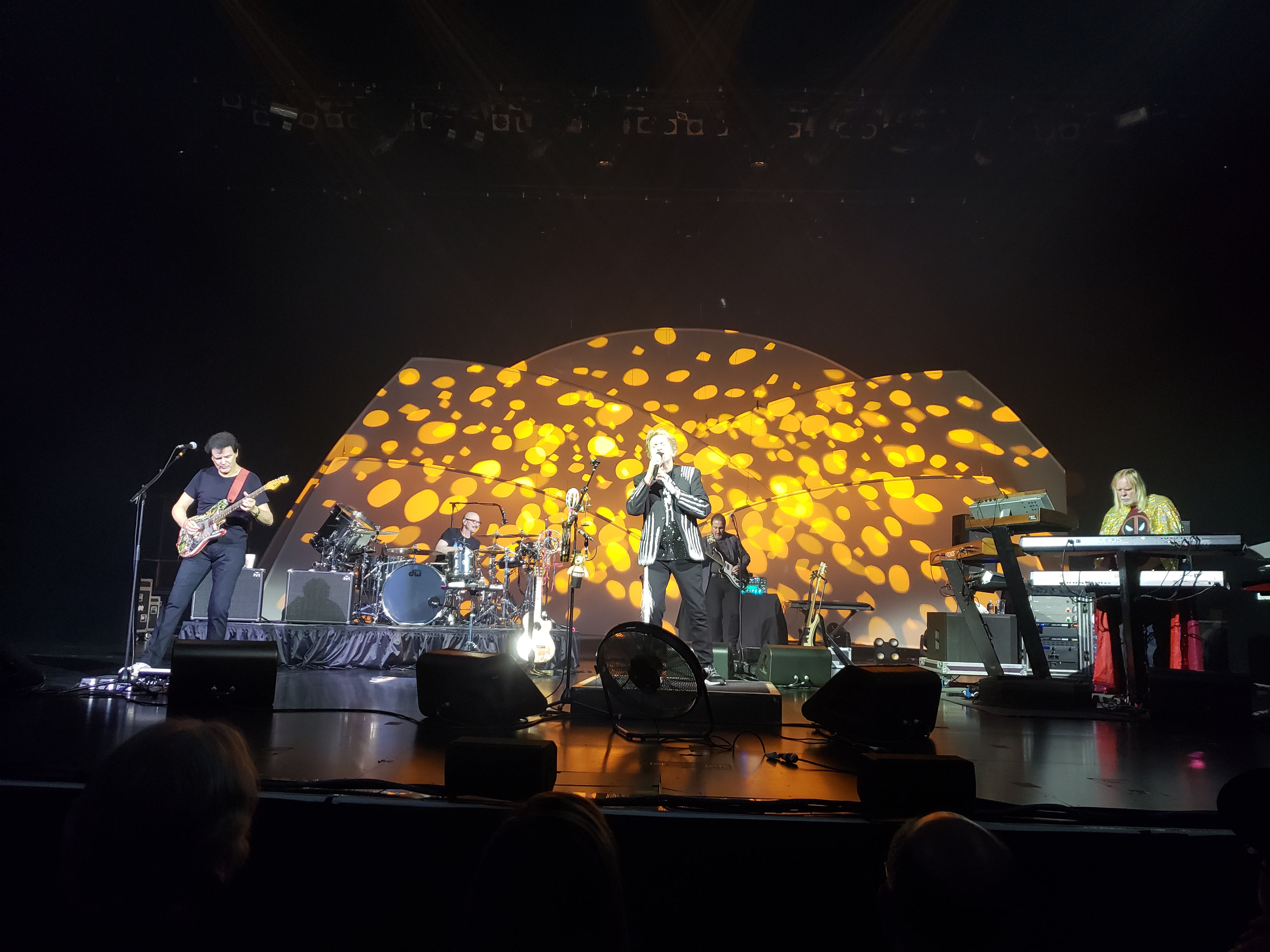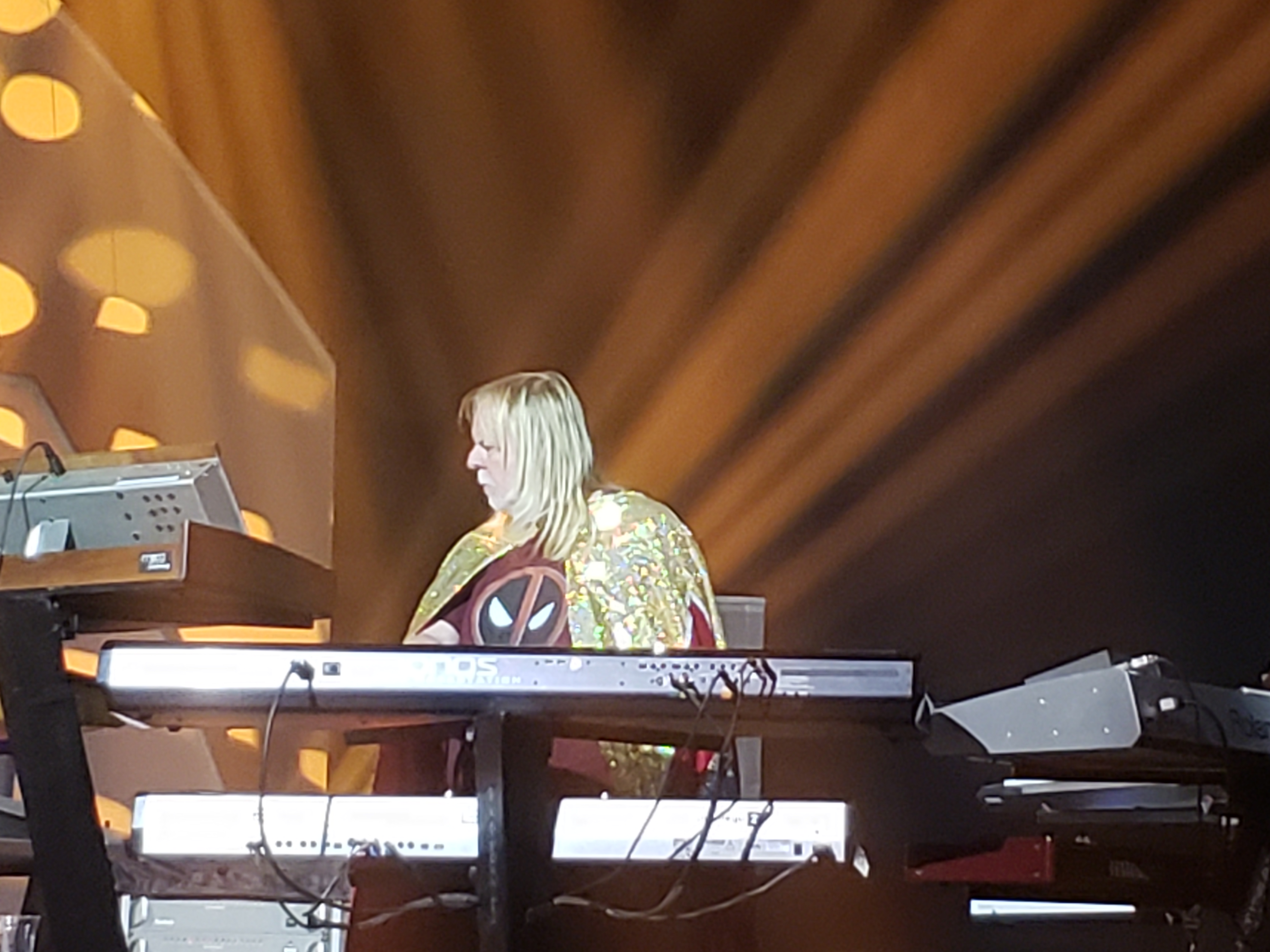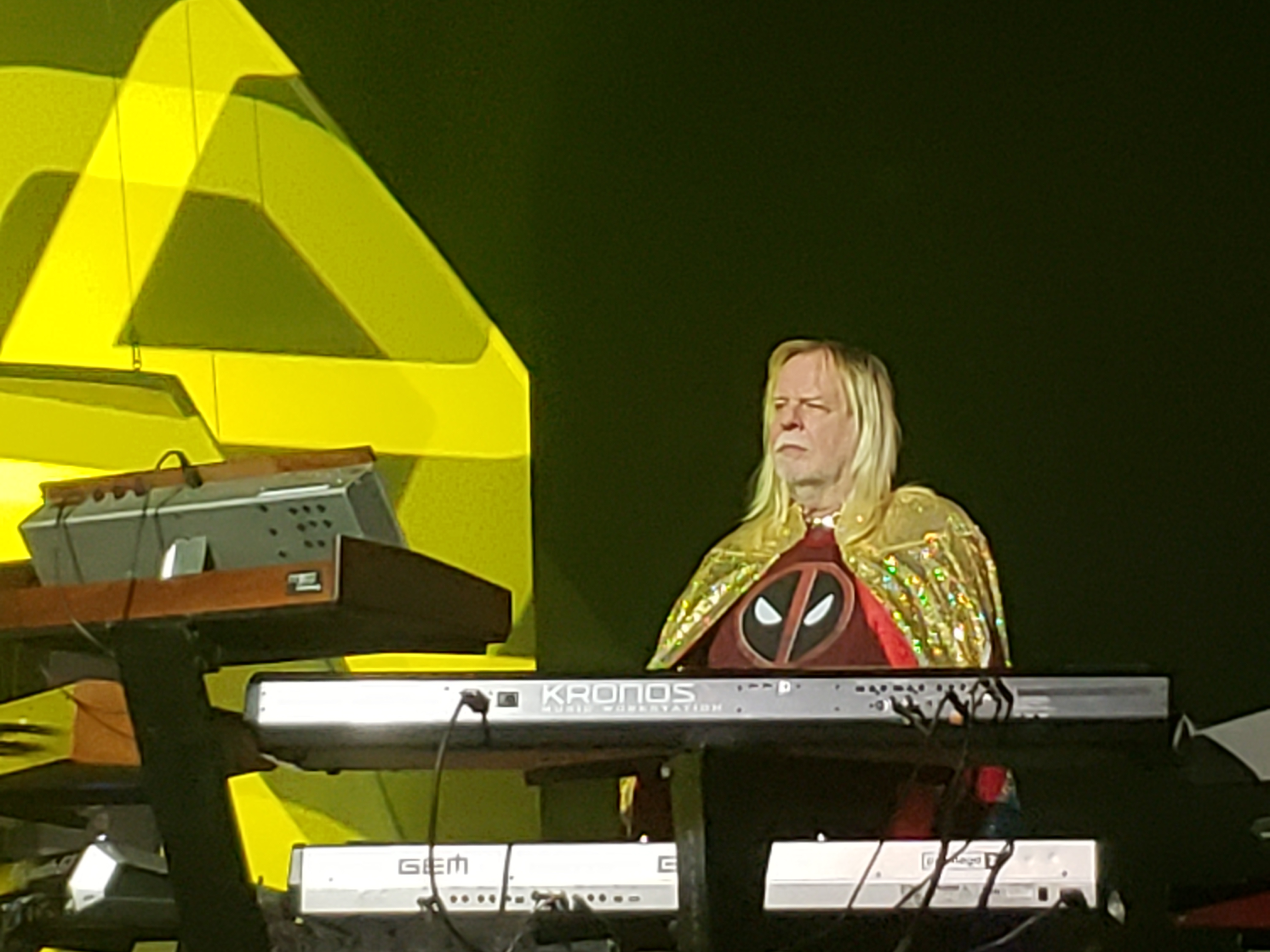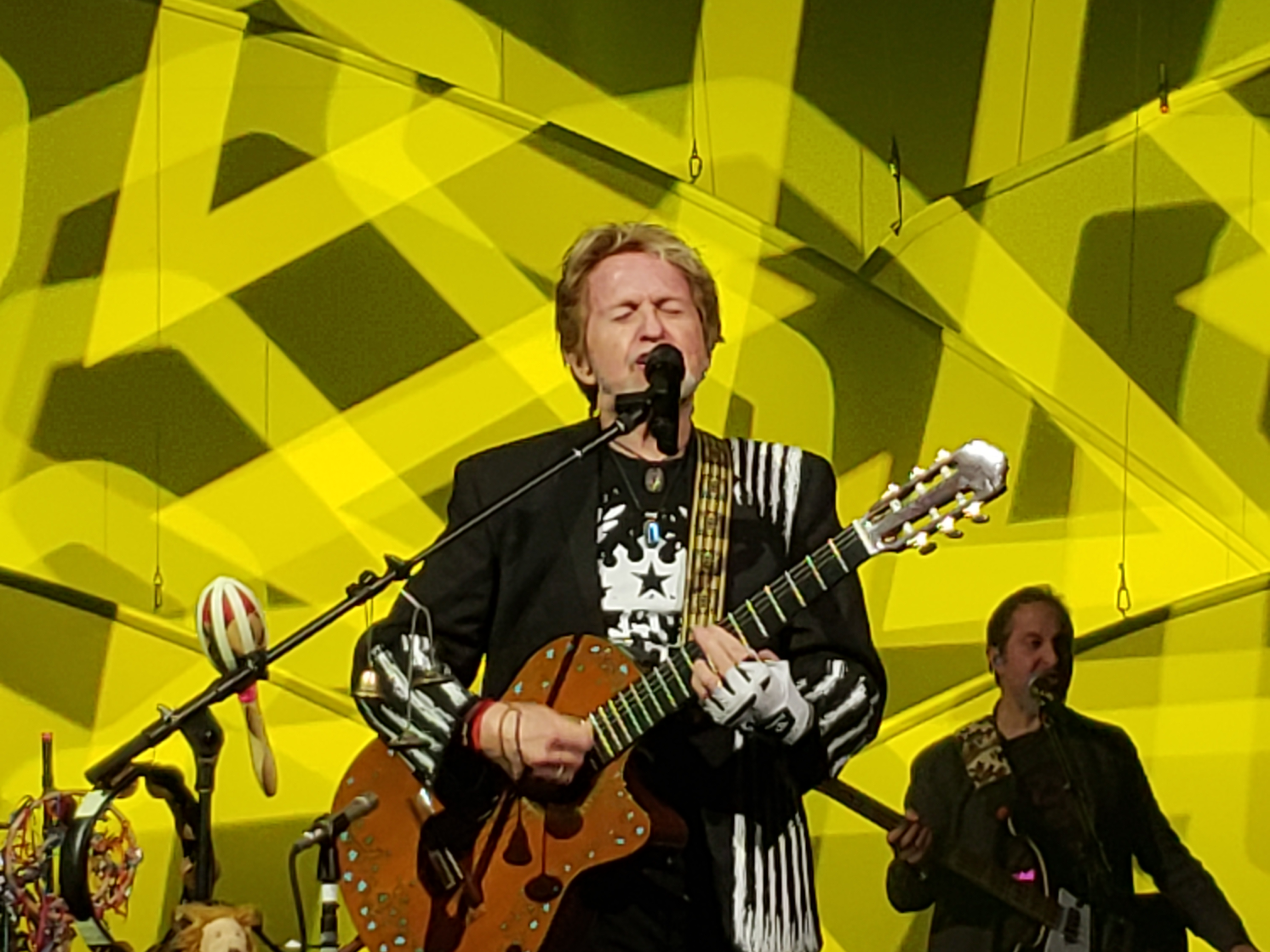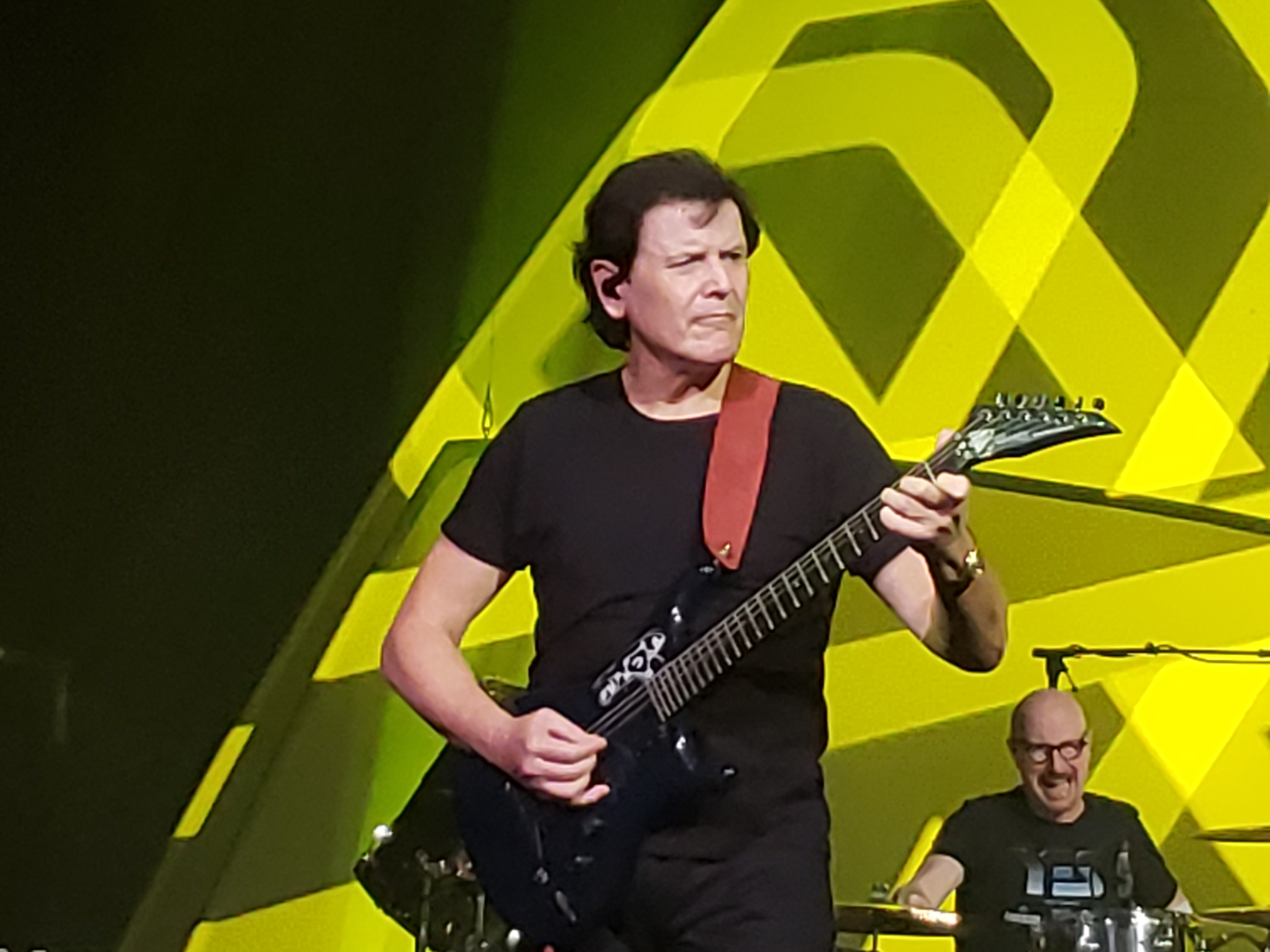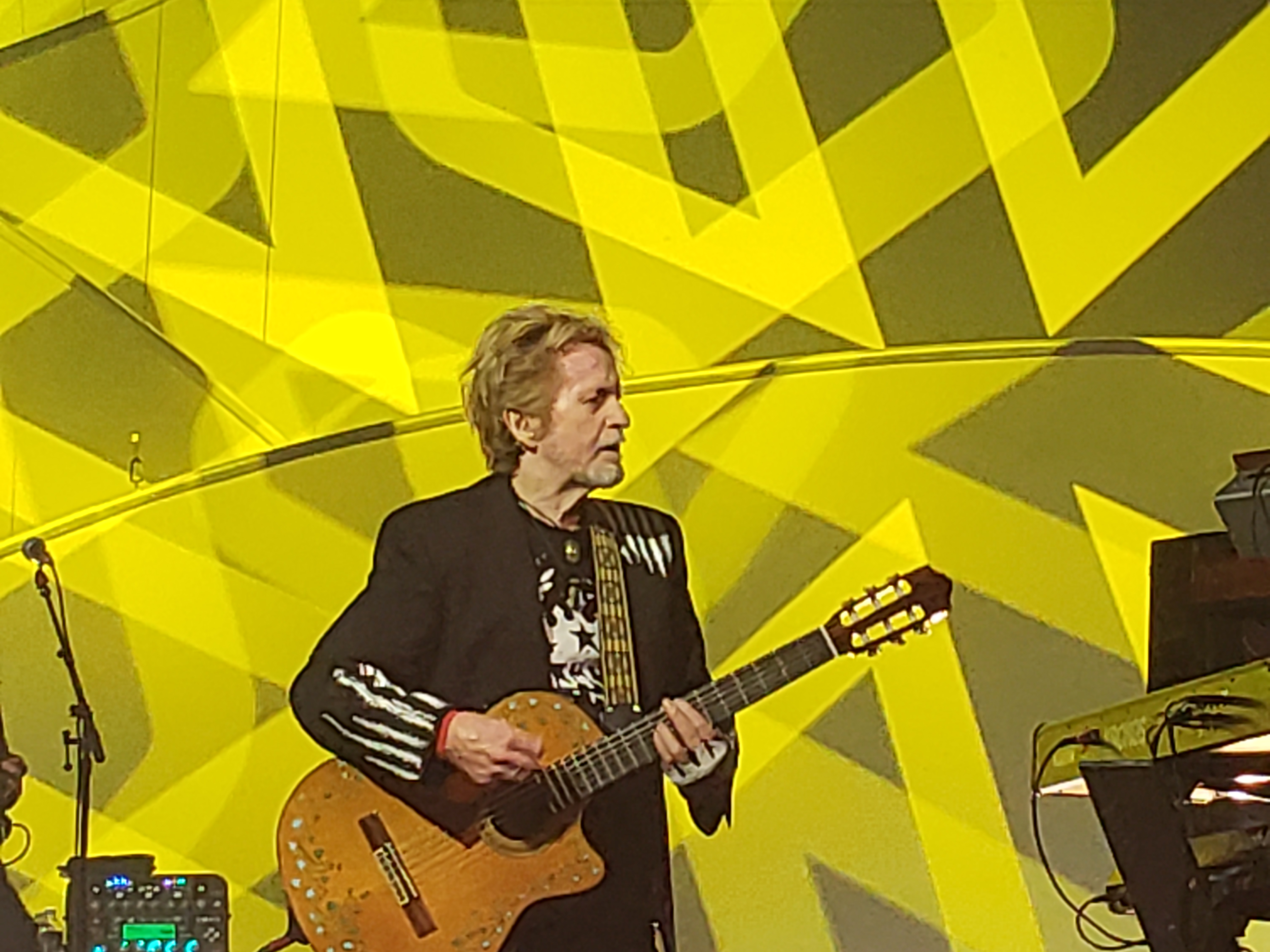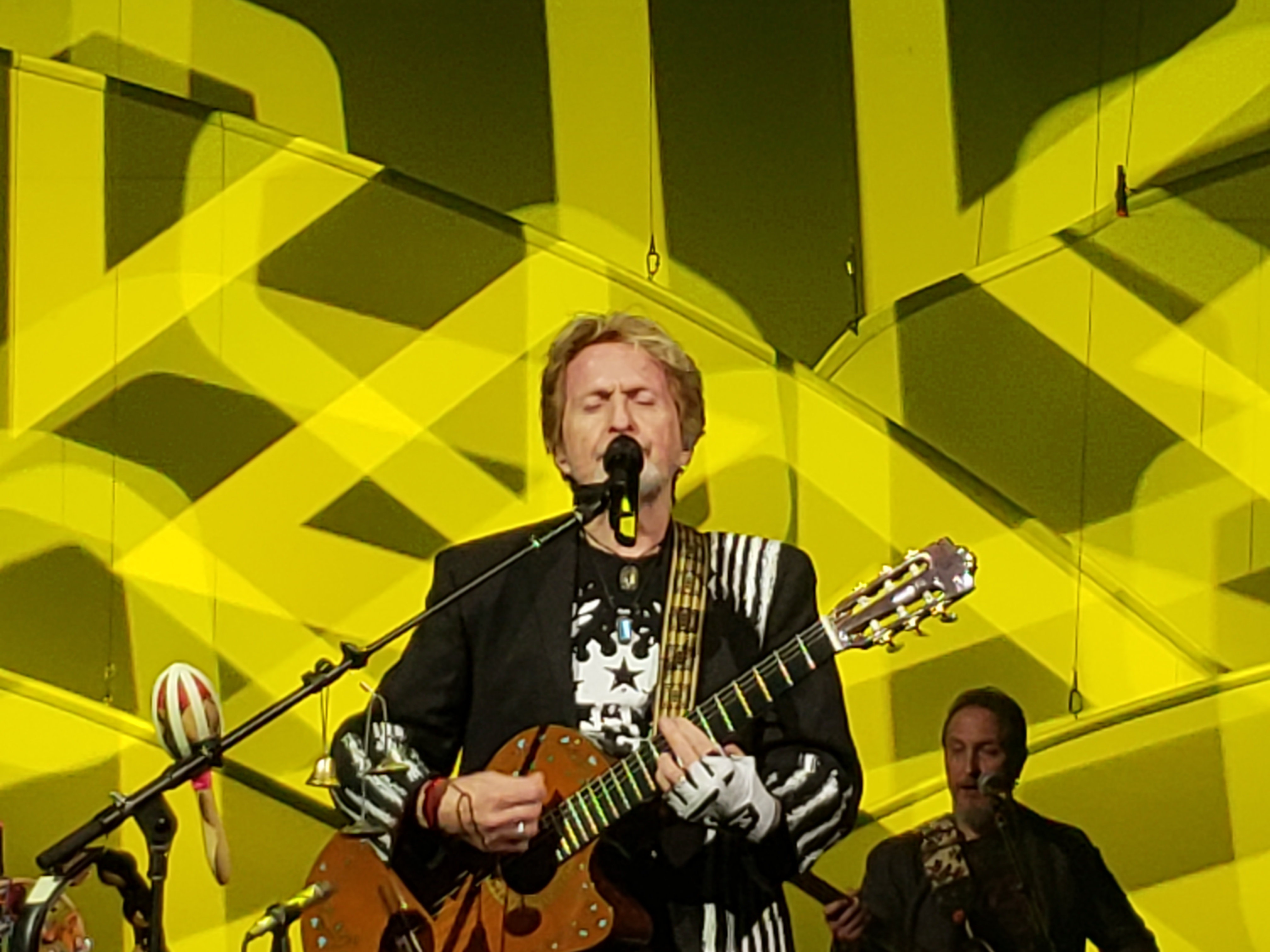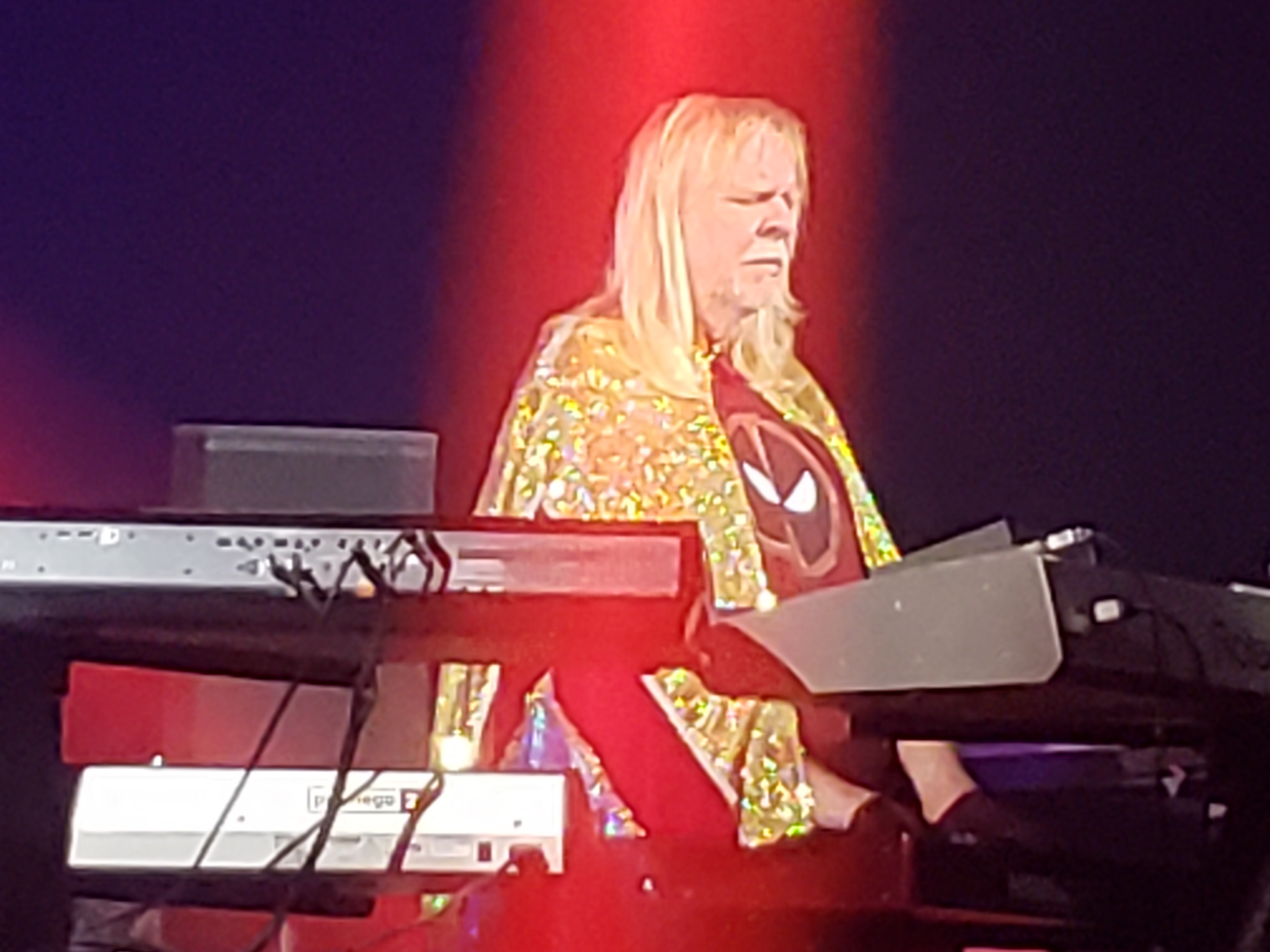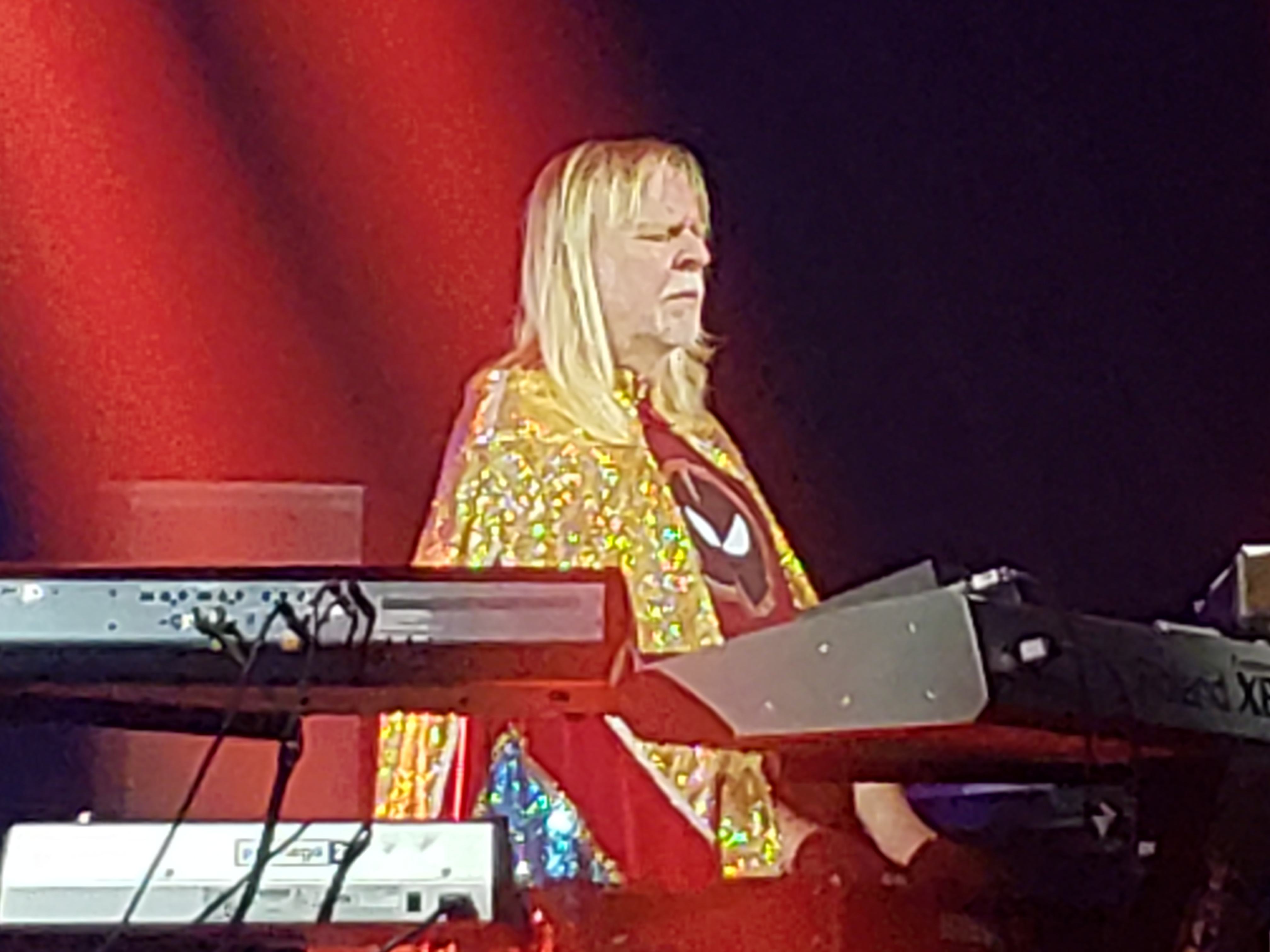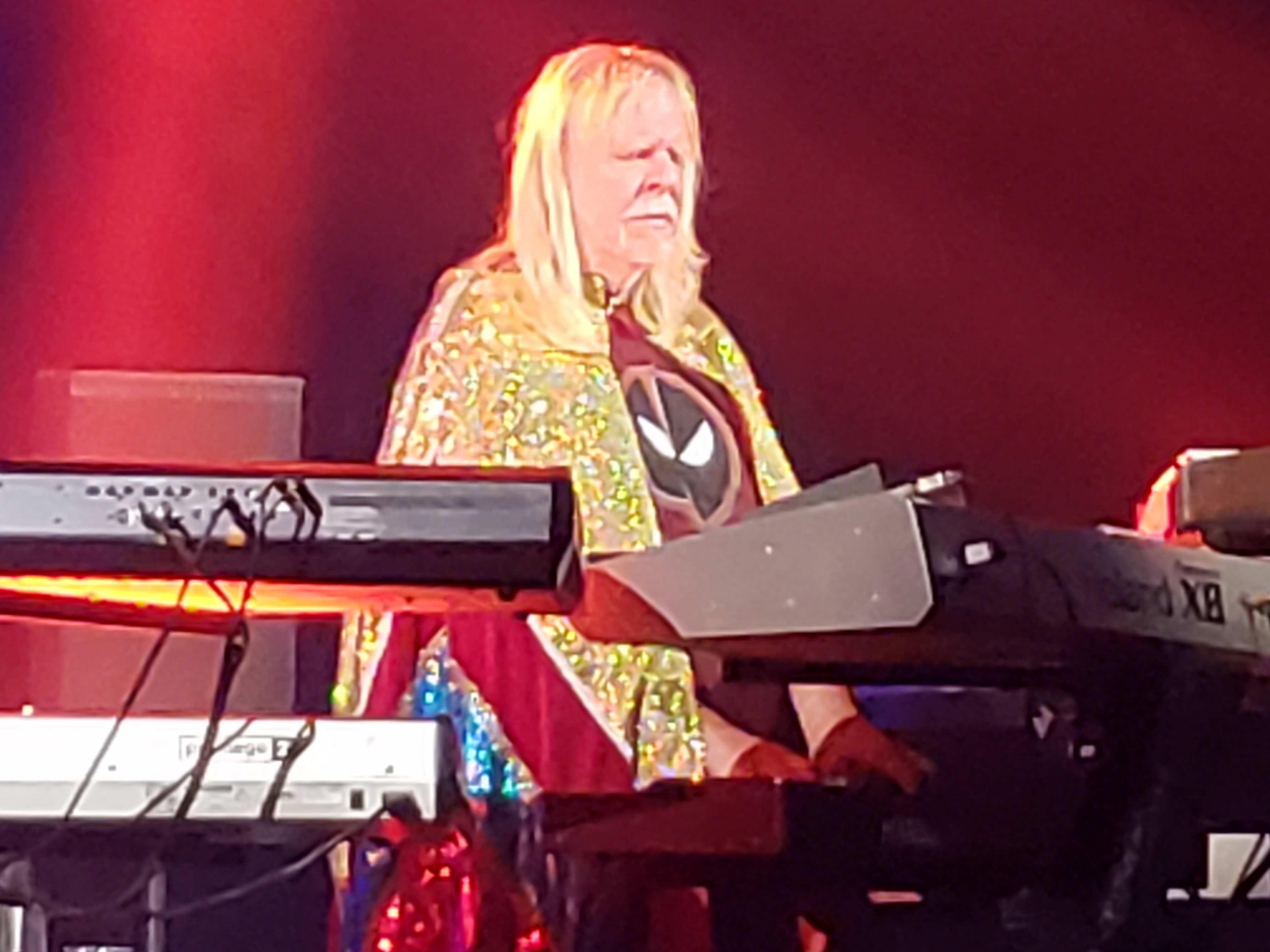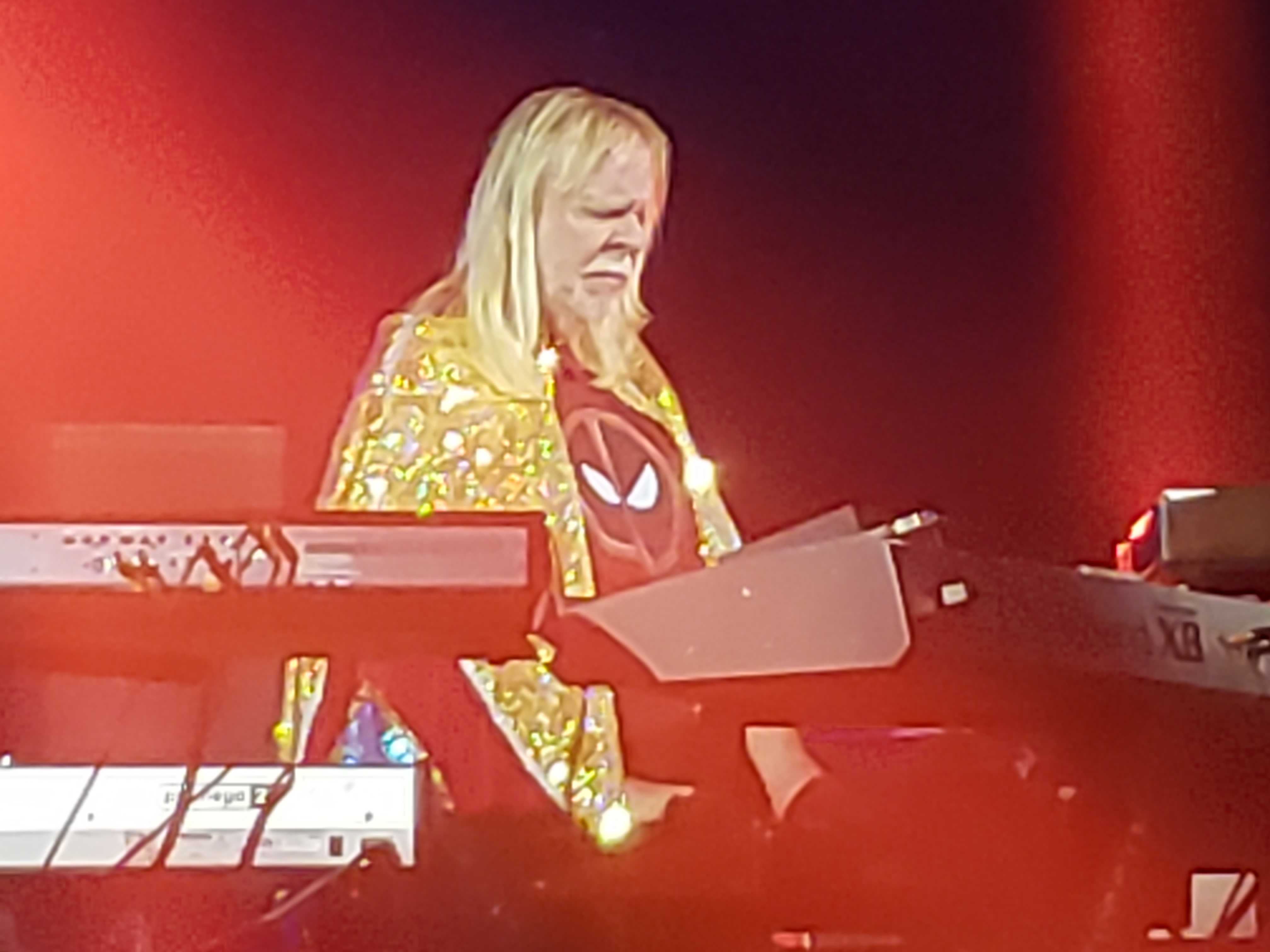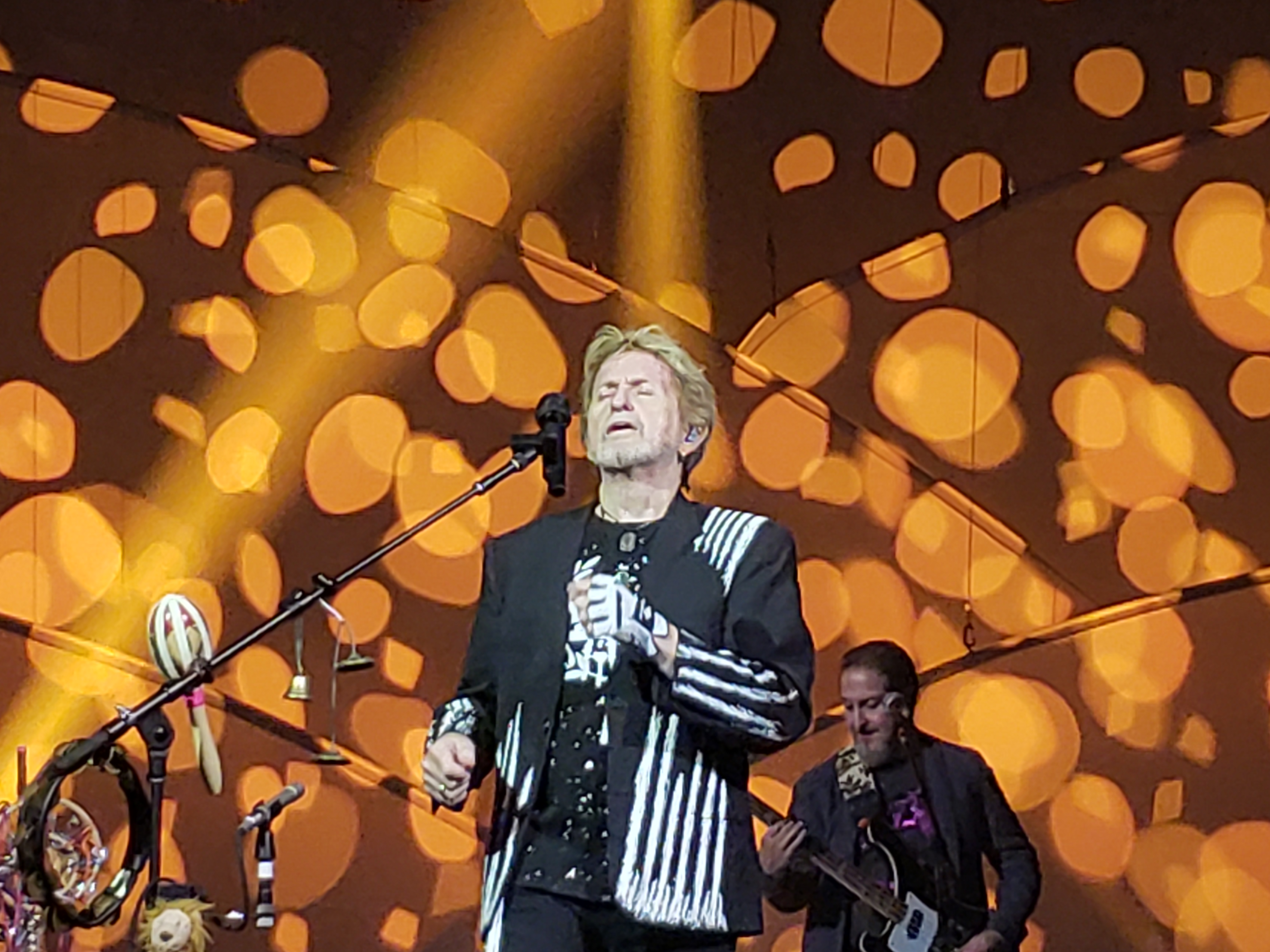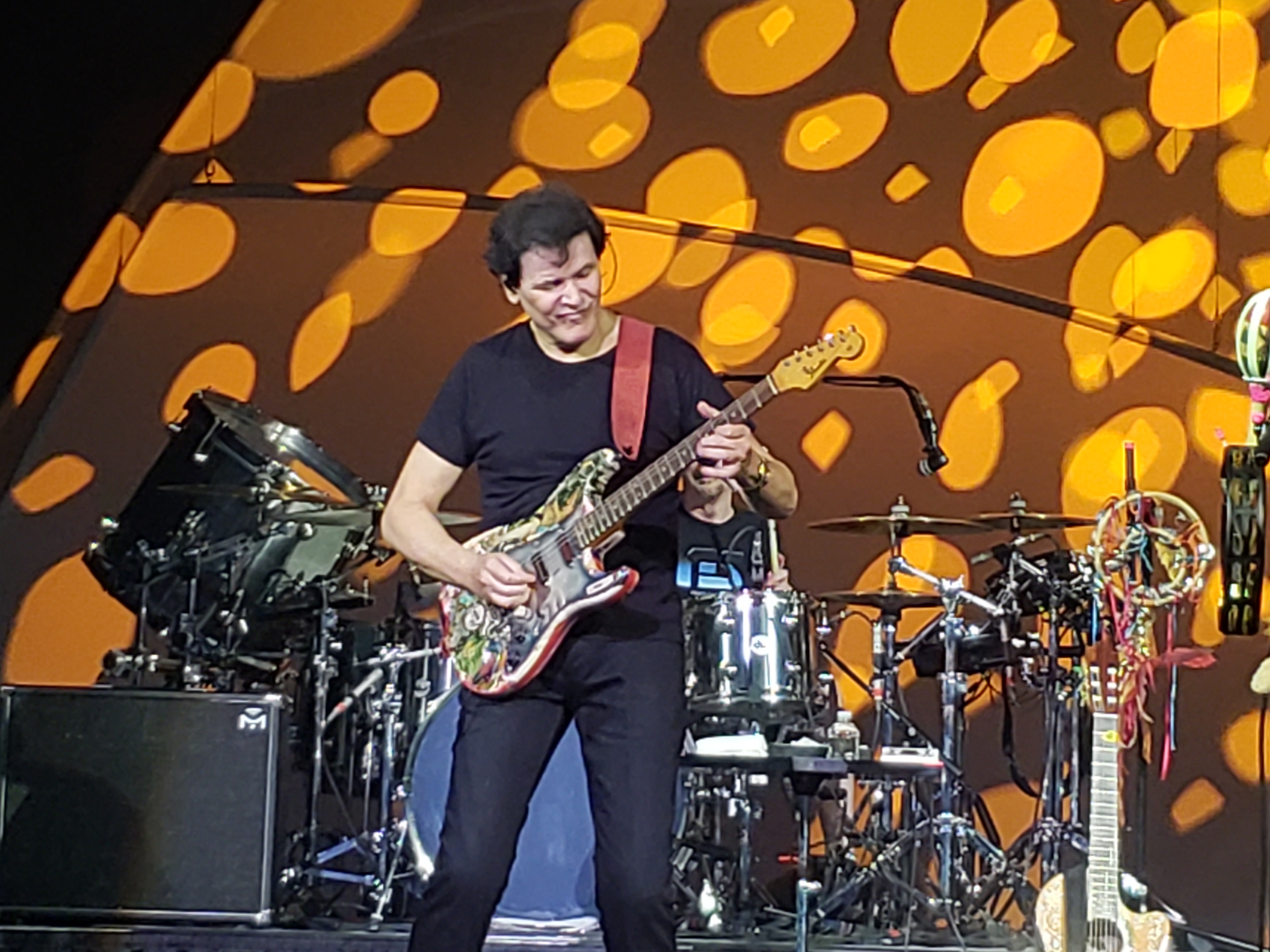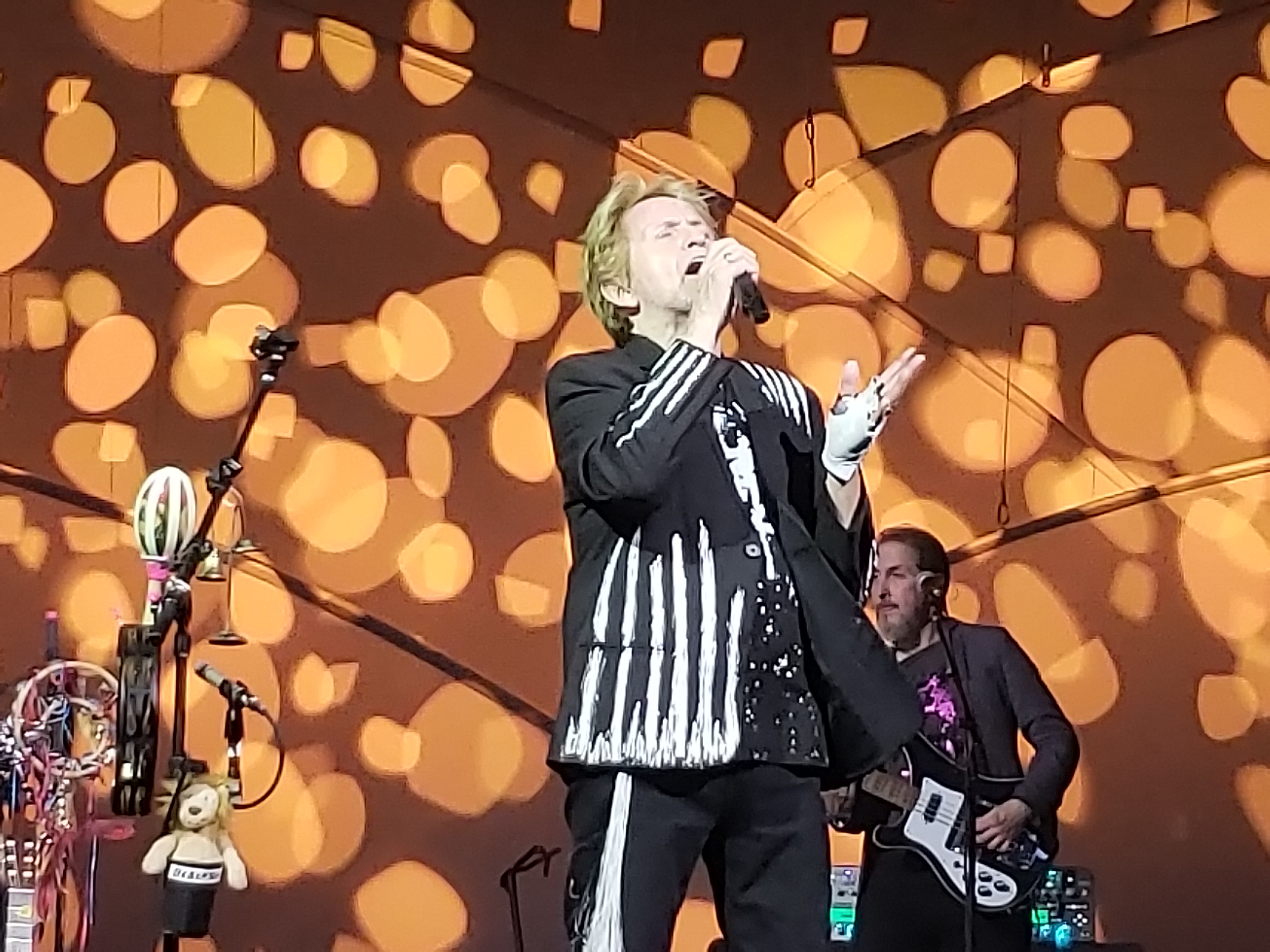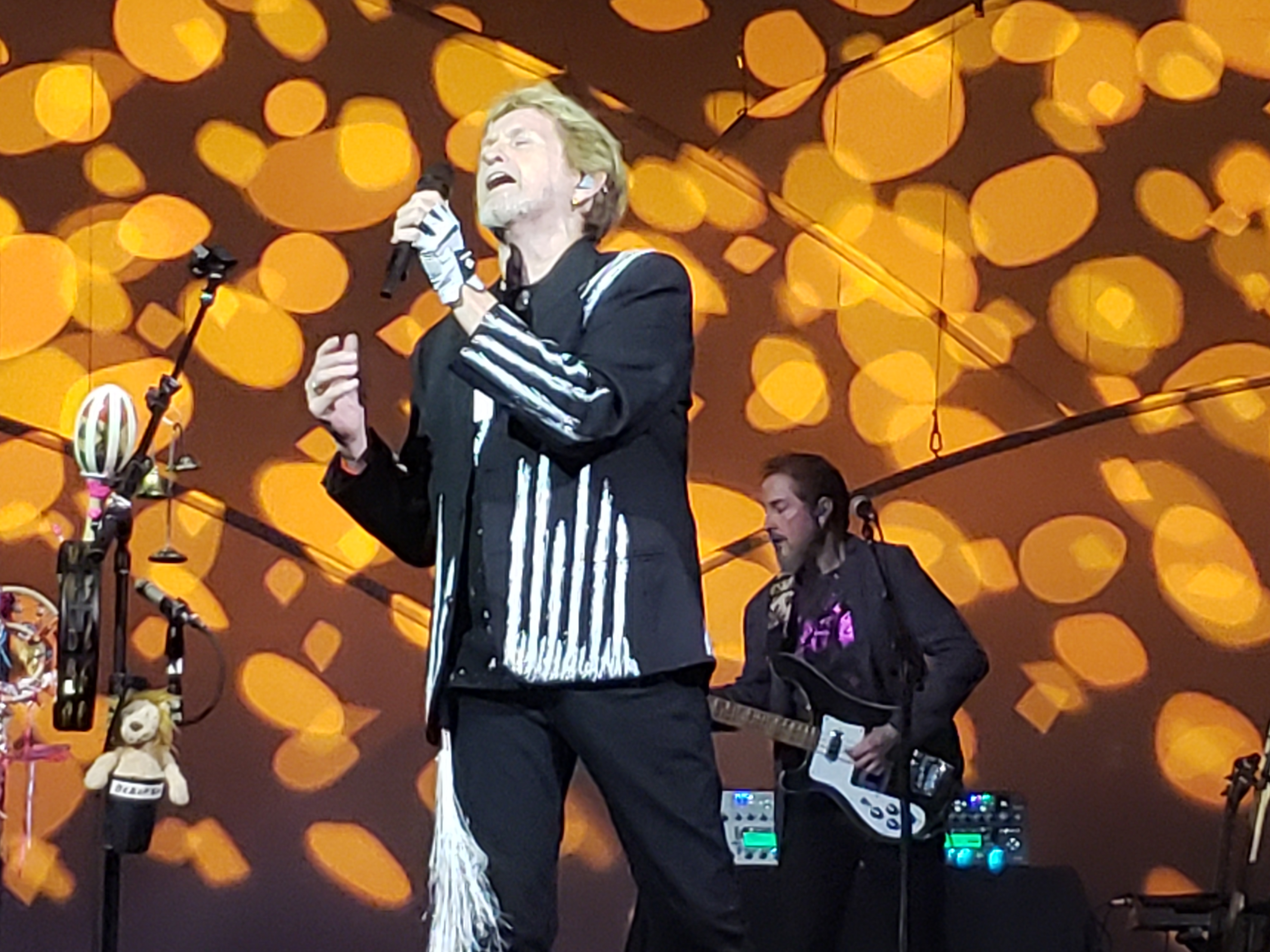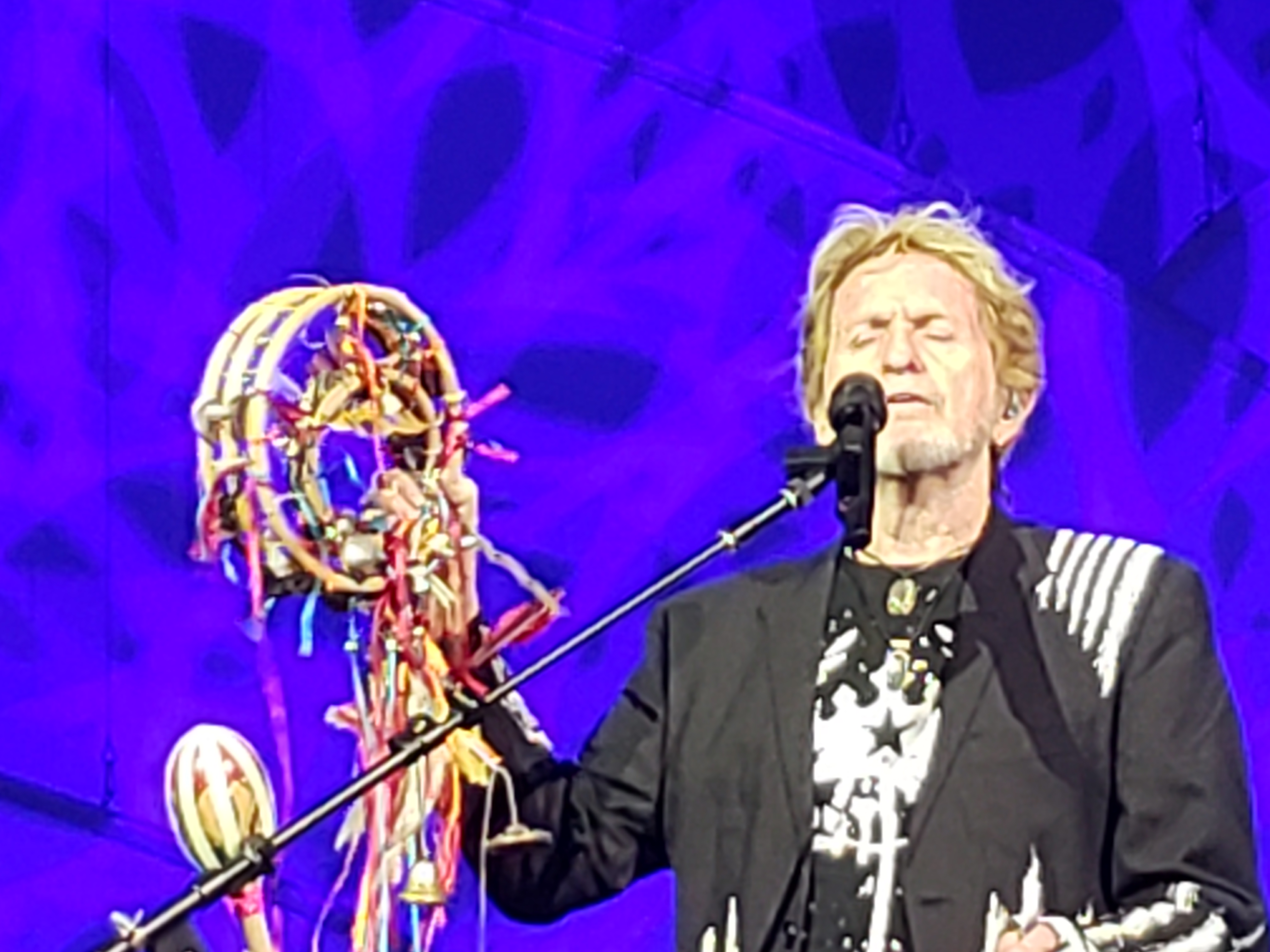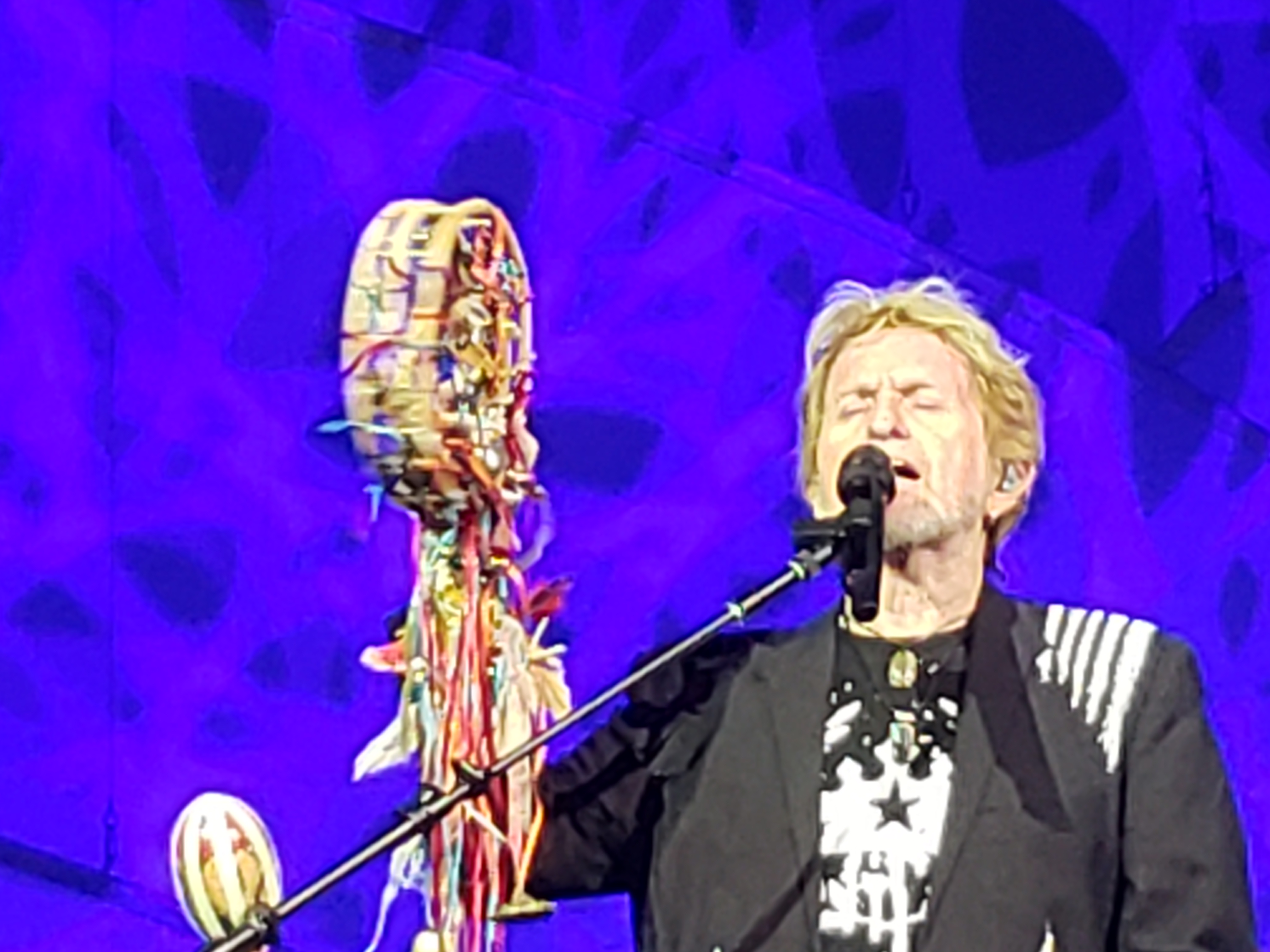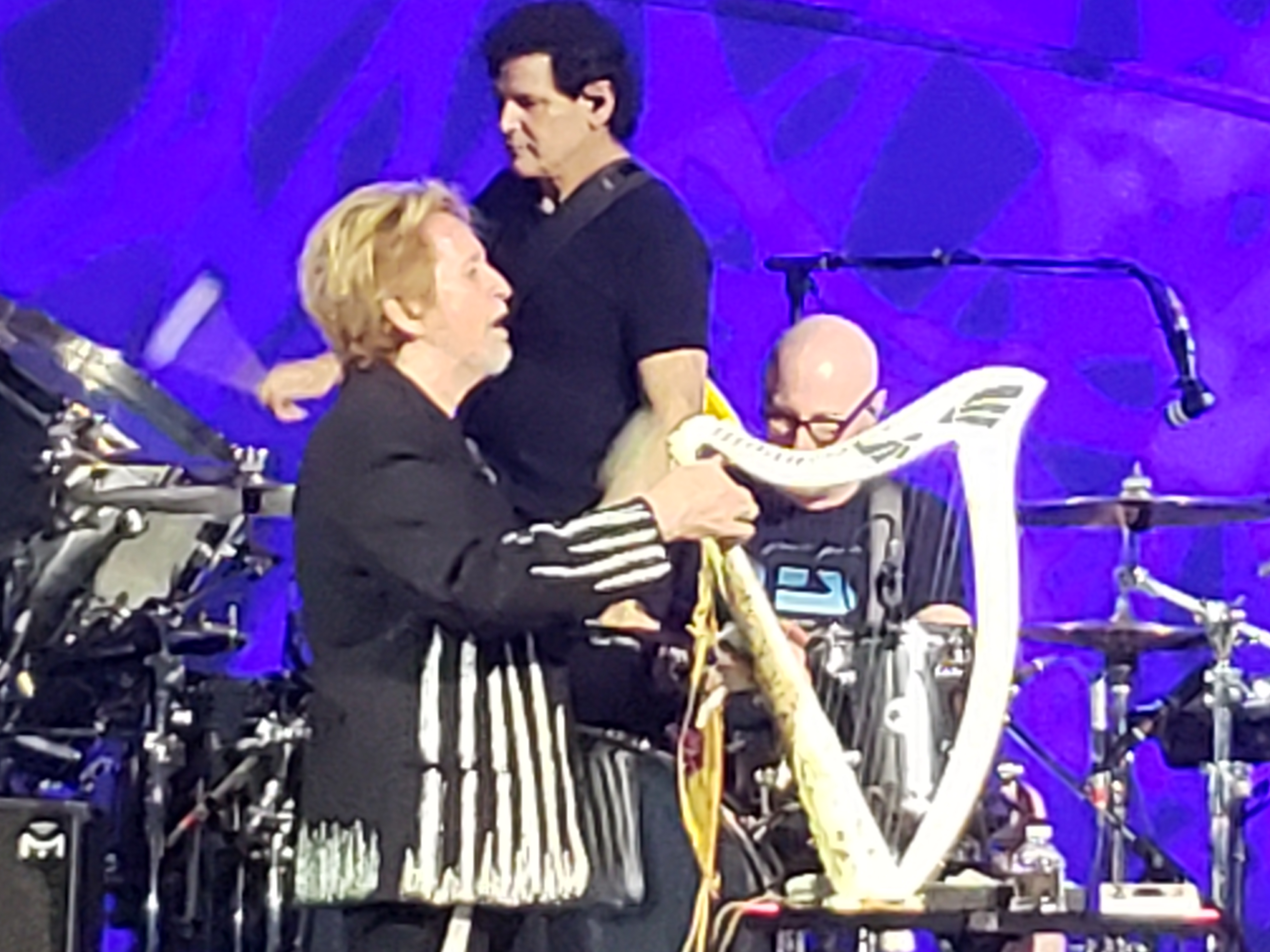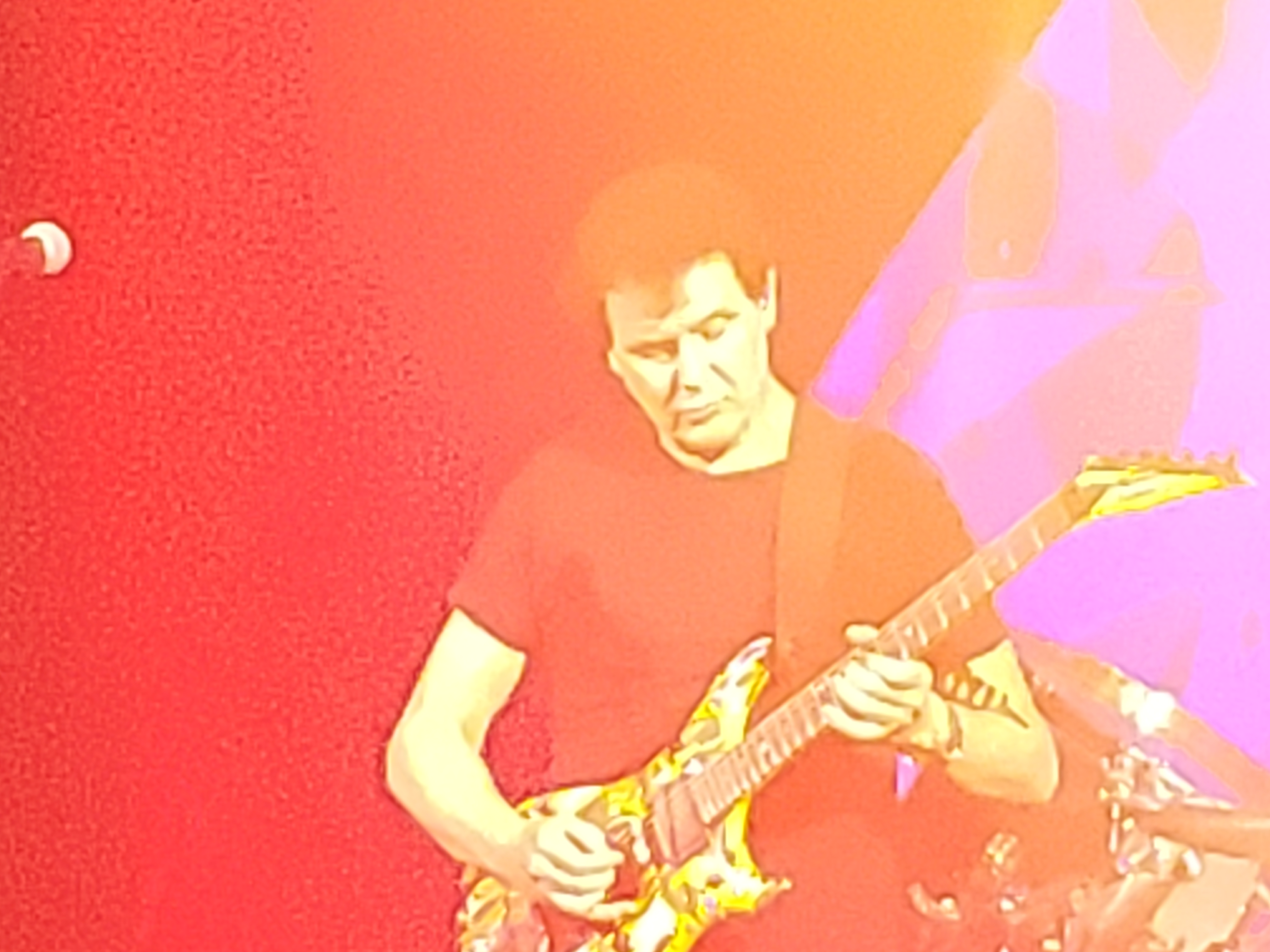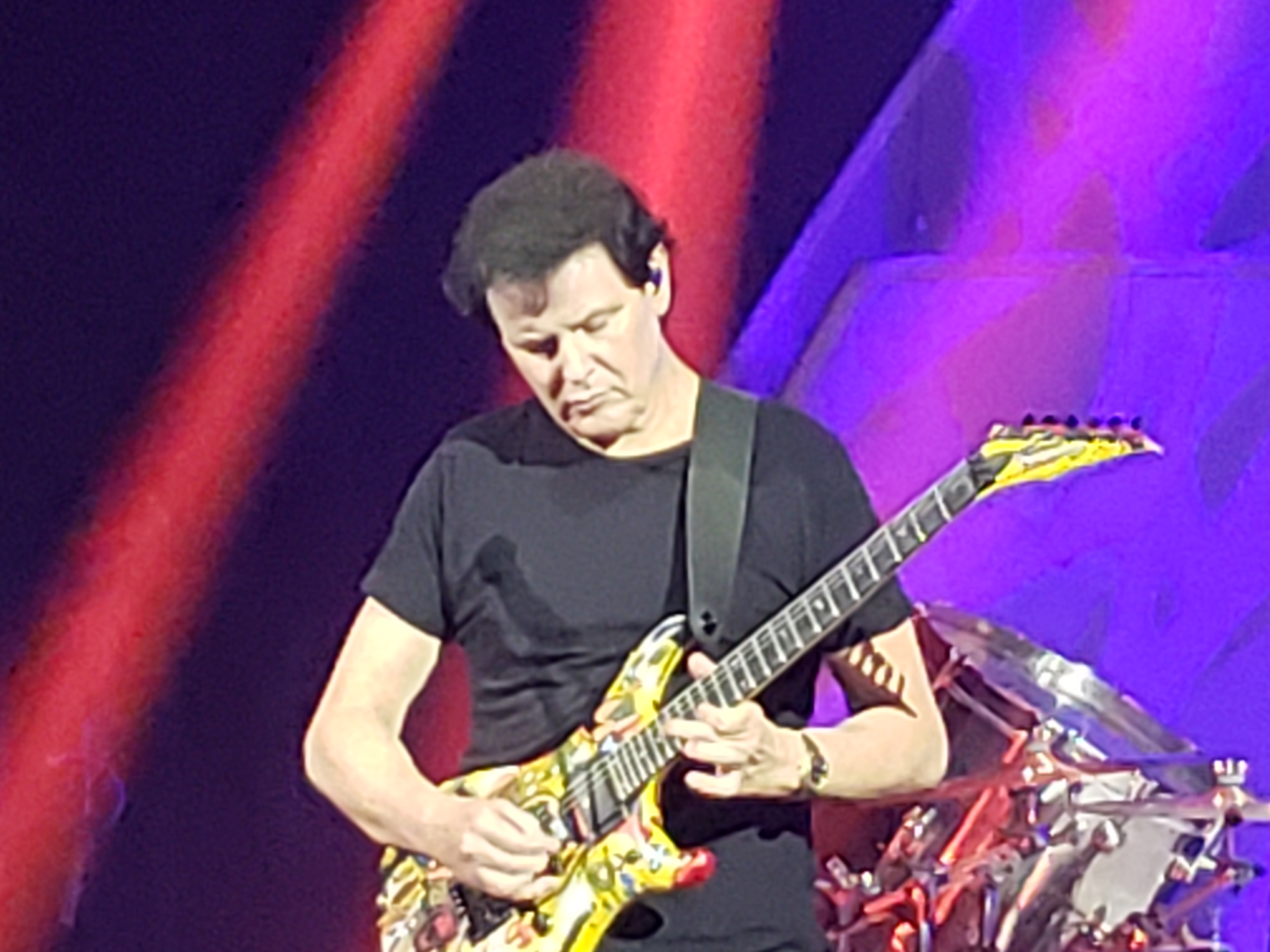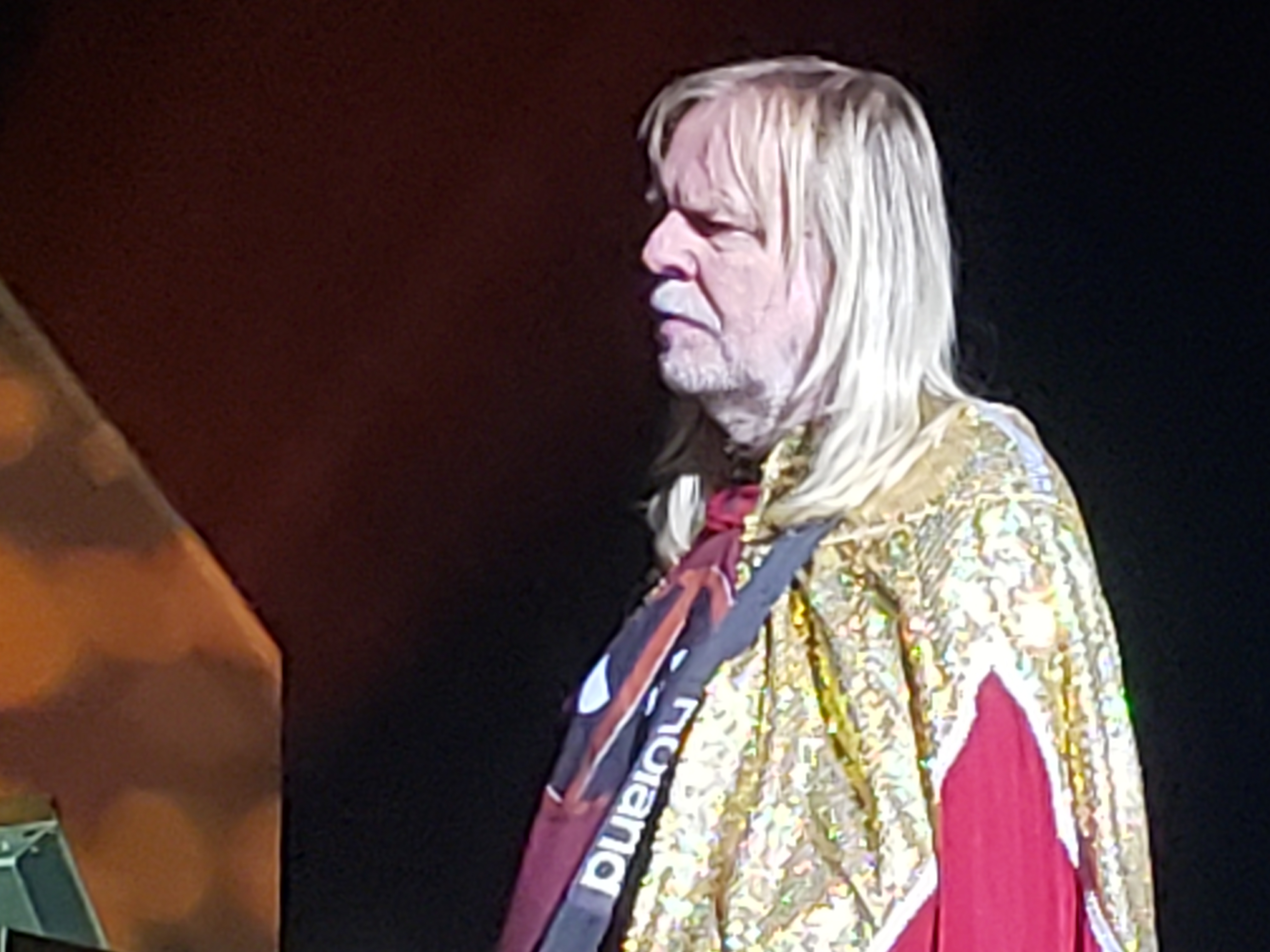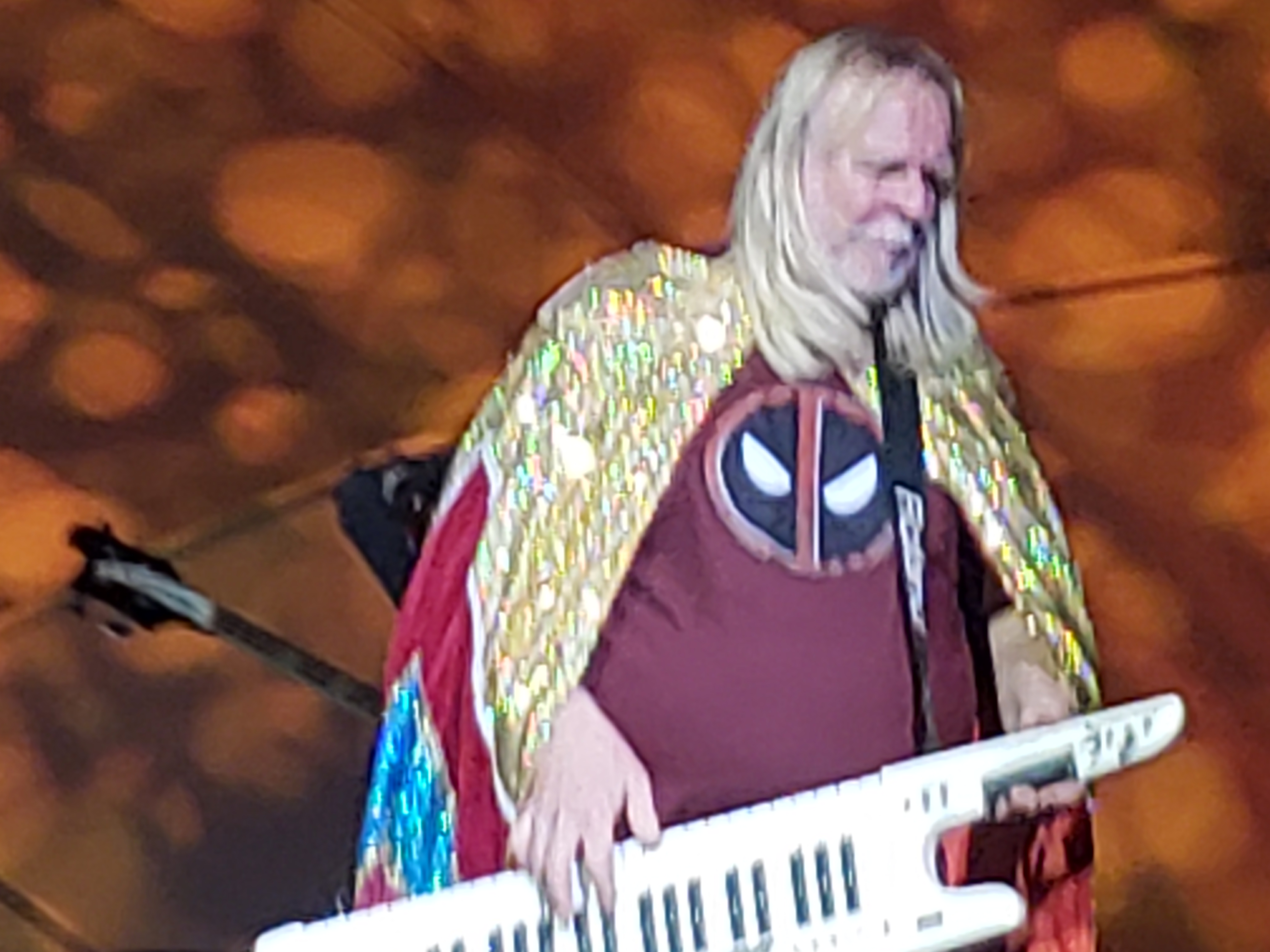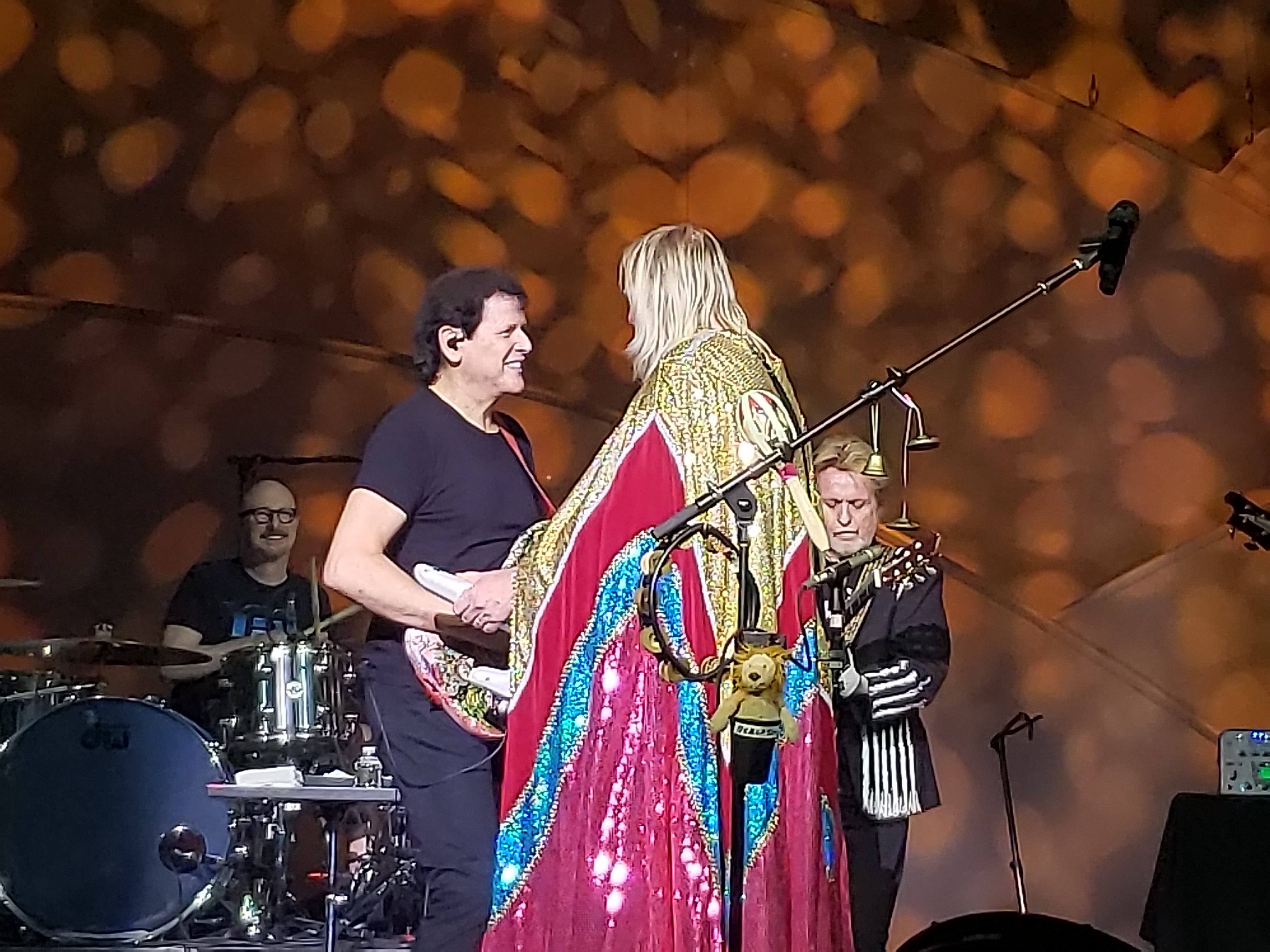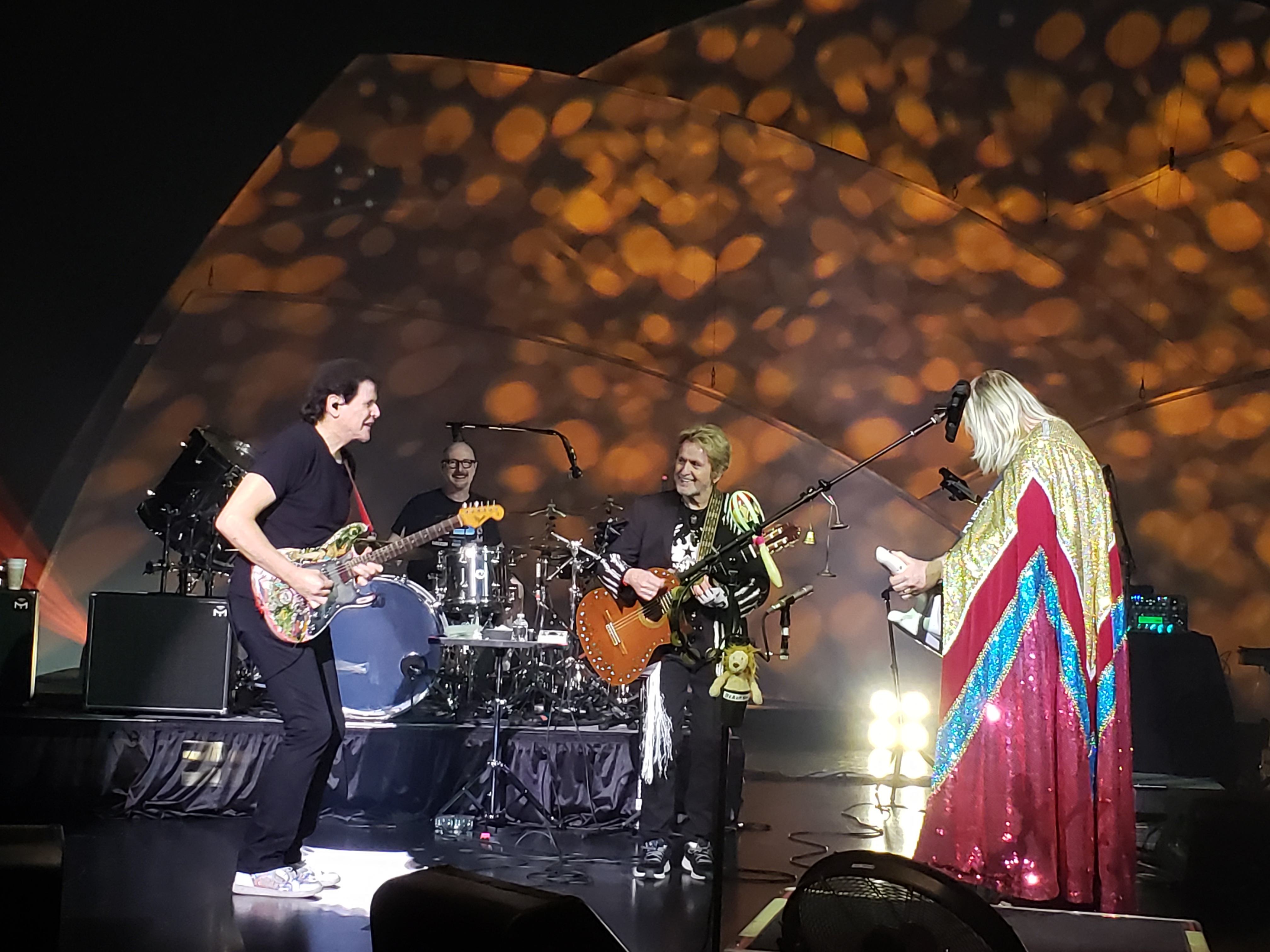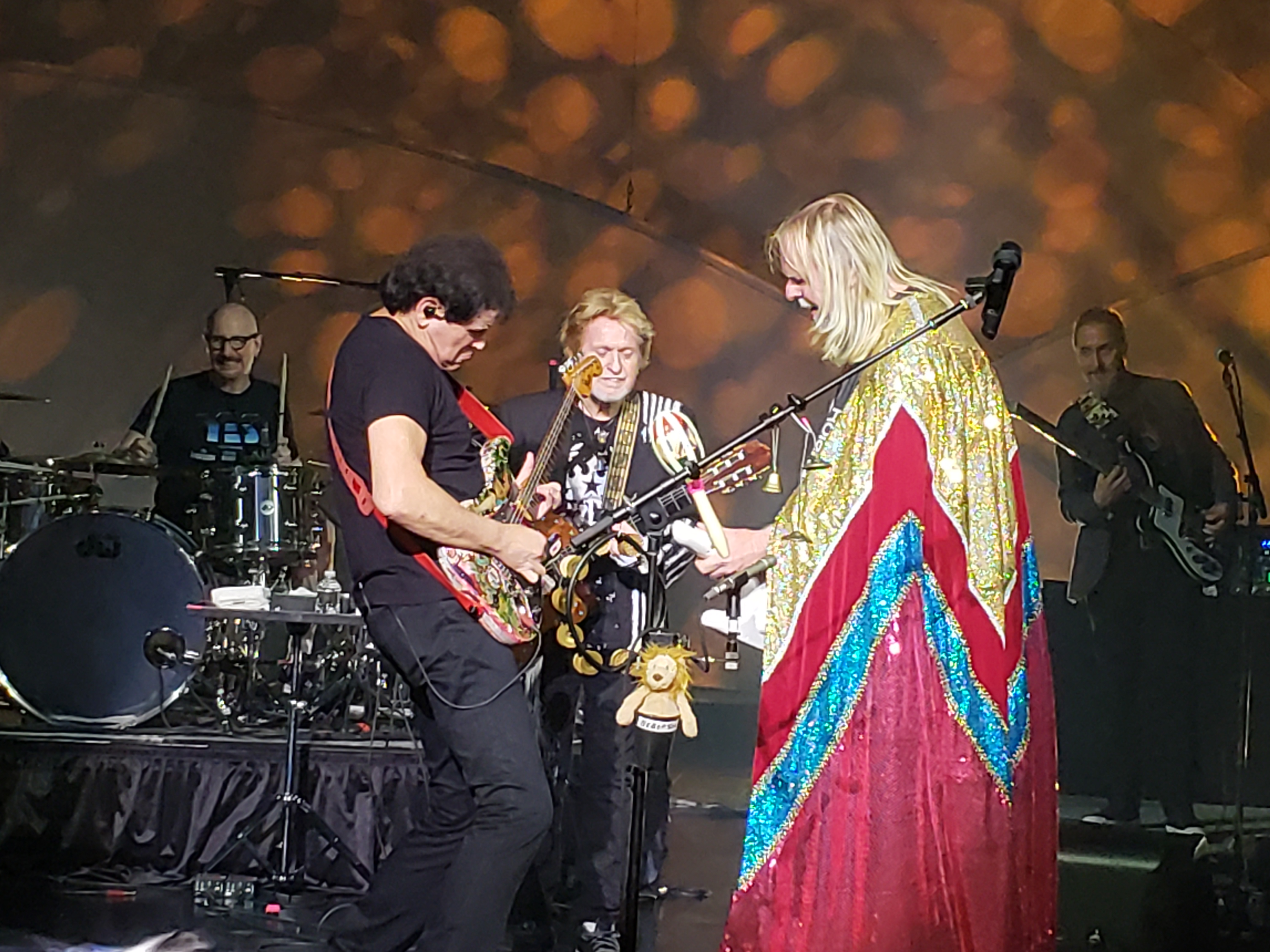 ___________________________________________________________________________________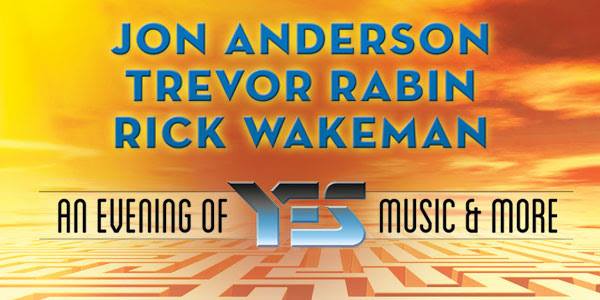 It was indeed a very special and absolute two nights of magic, marvel,
and mind blowing music from 3 of the most talented musicians on the face of this earth:
Jon Anderson, Trevor Rabin and Rick Wakeman
___________________________________________________________________________________

Jon Anderson at The Saban Theater

in Beverly Hills, April 26, 2019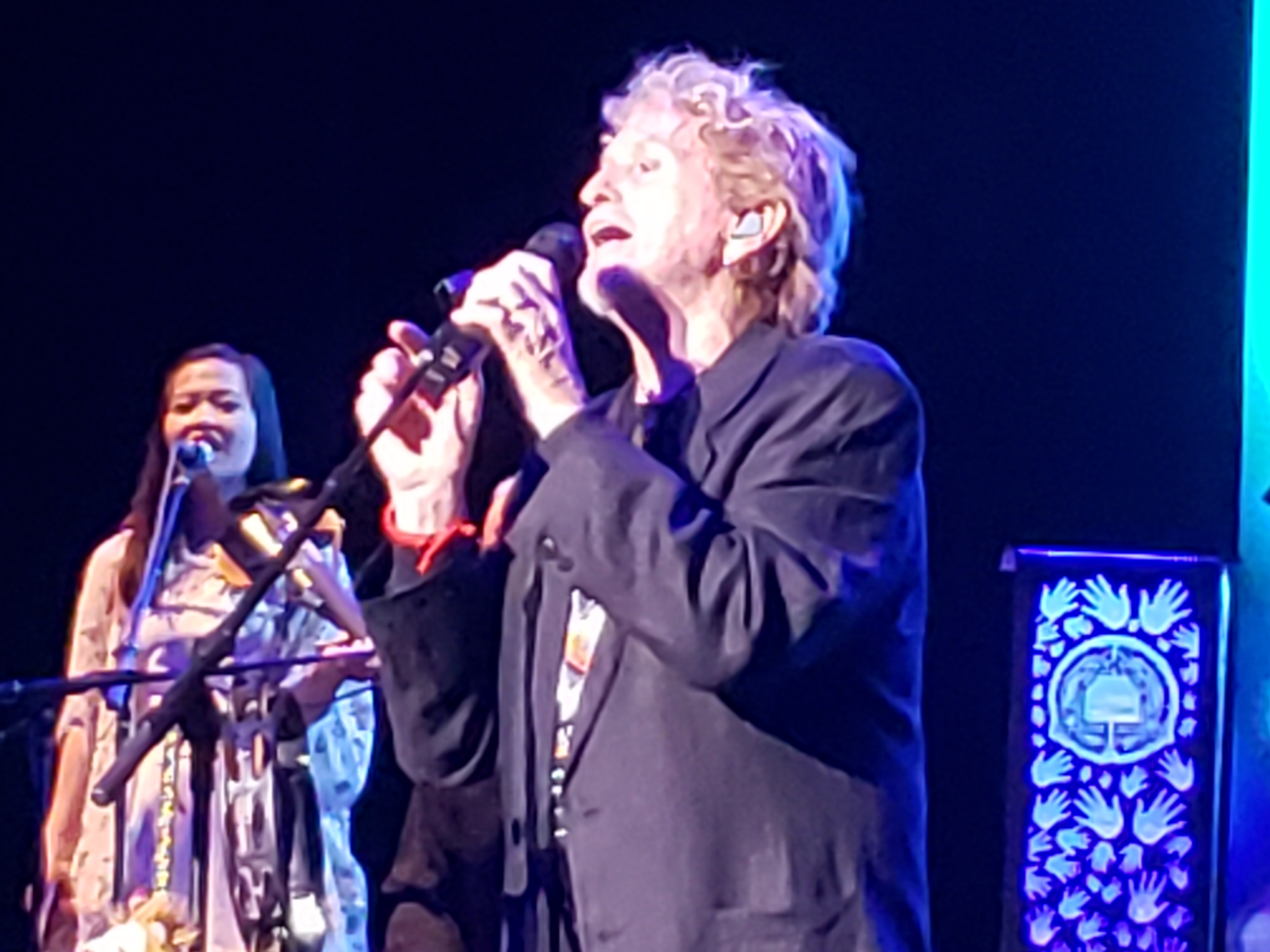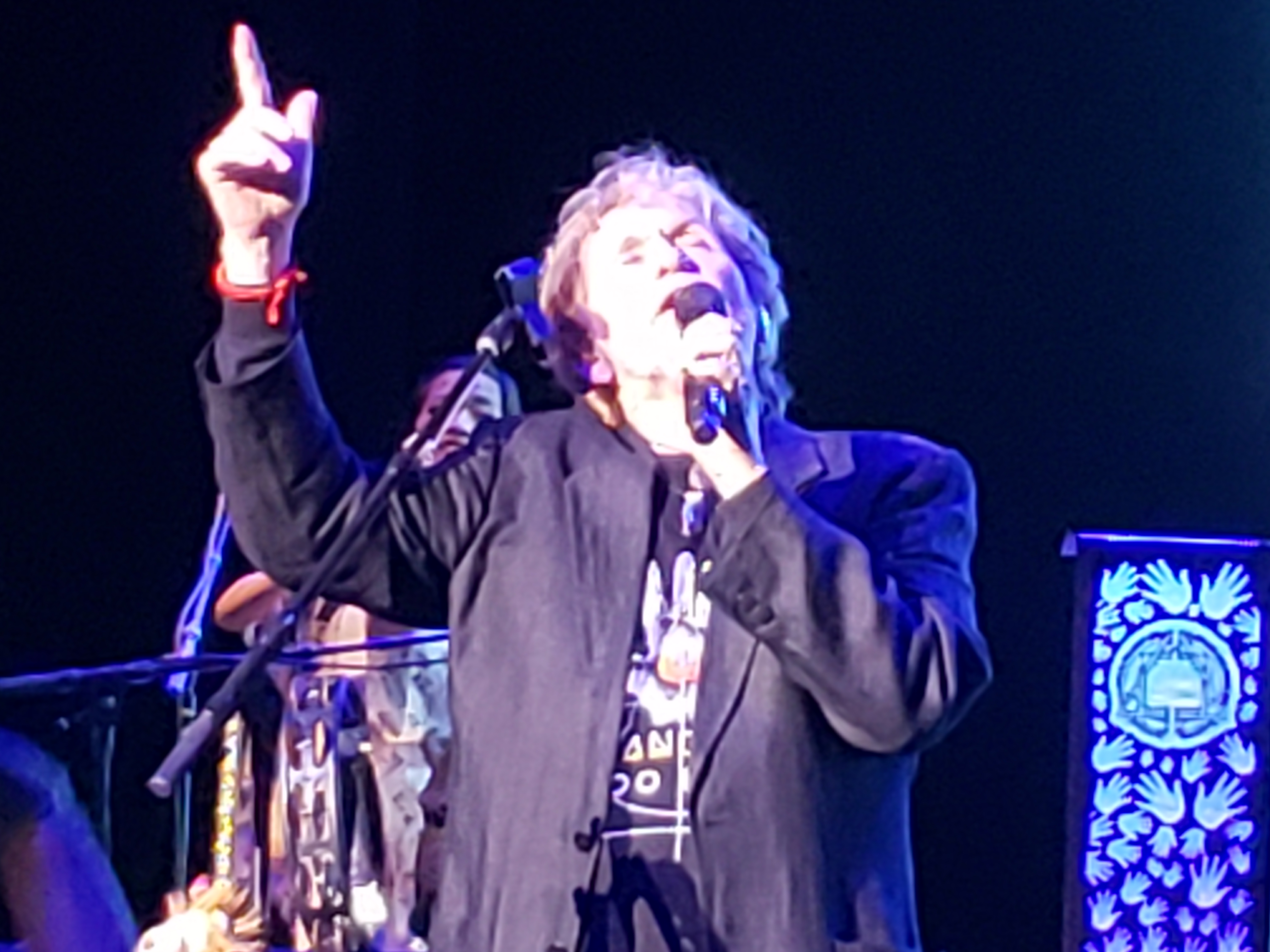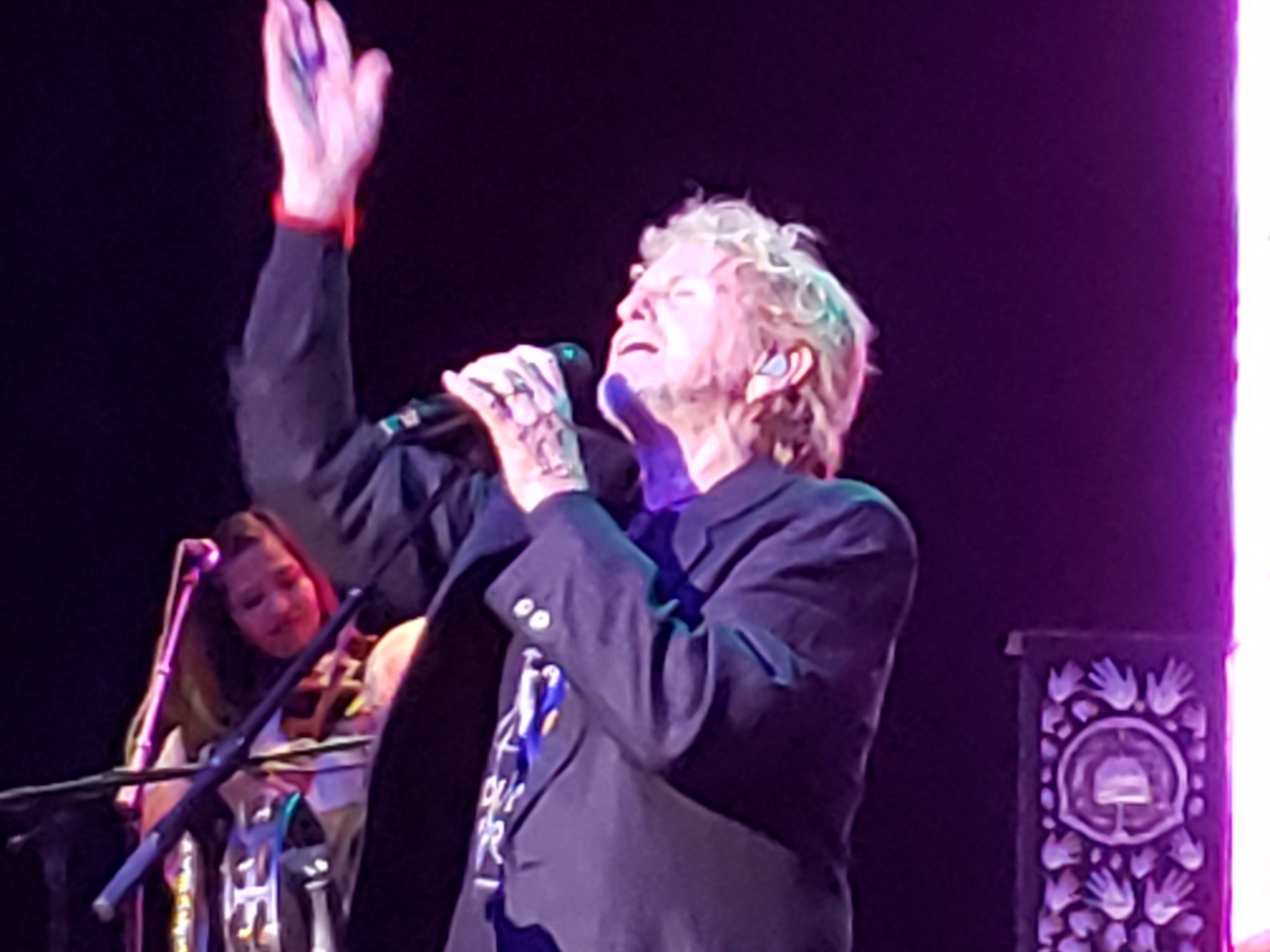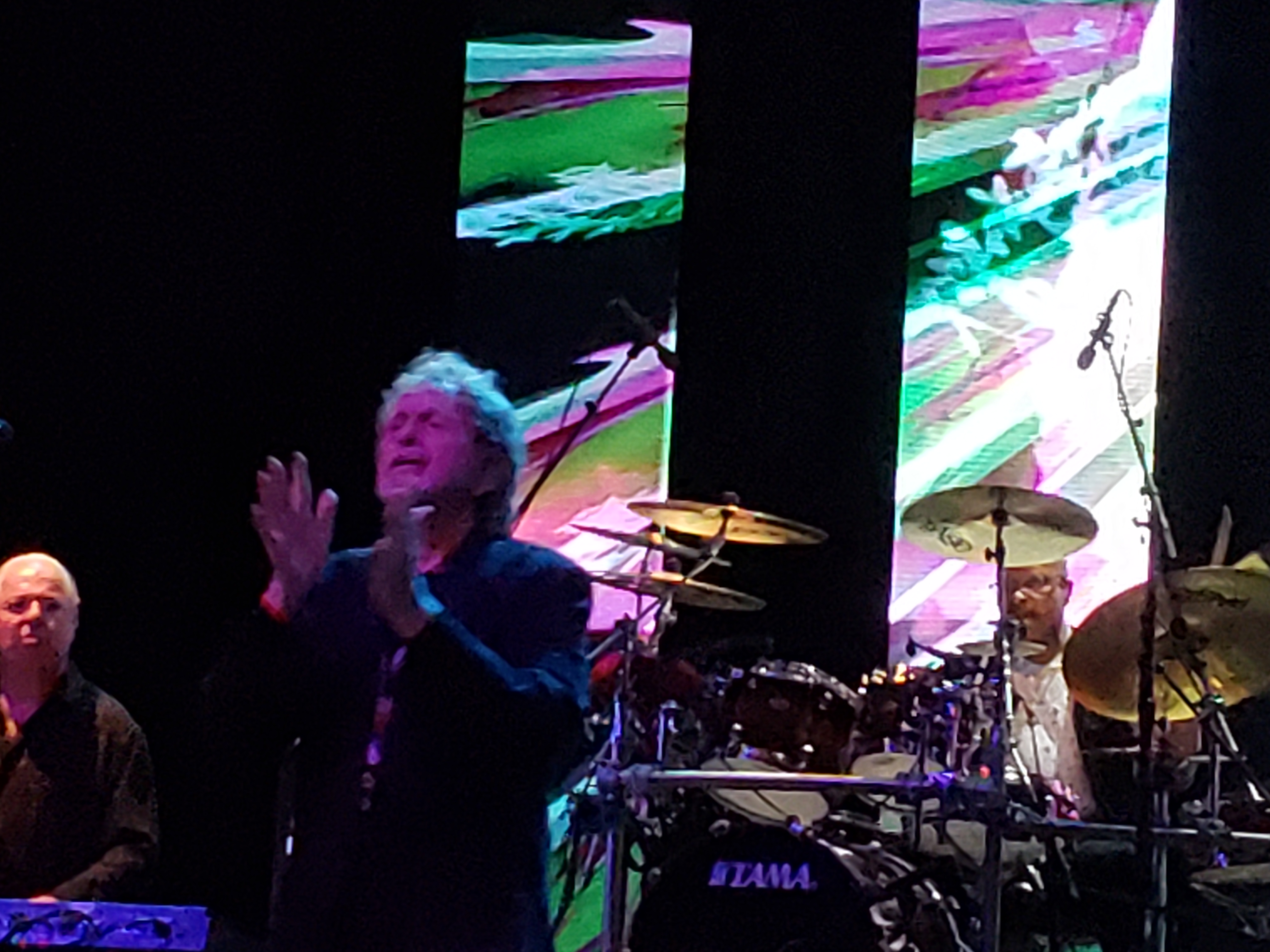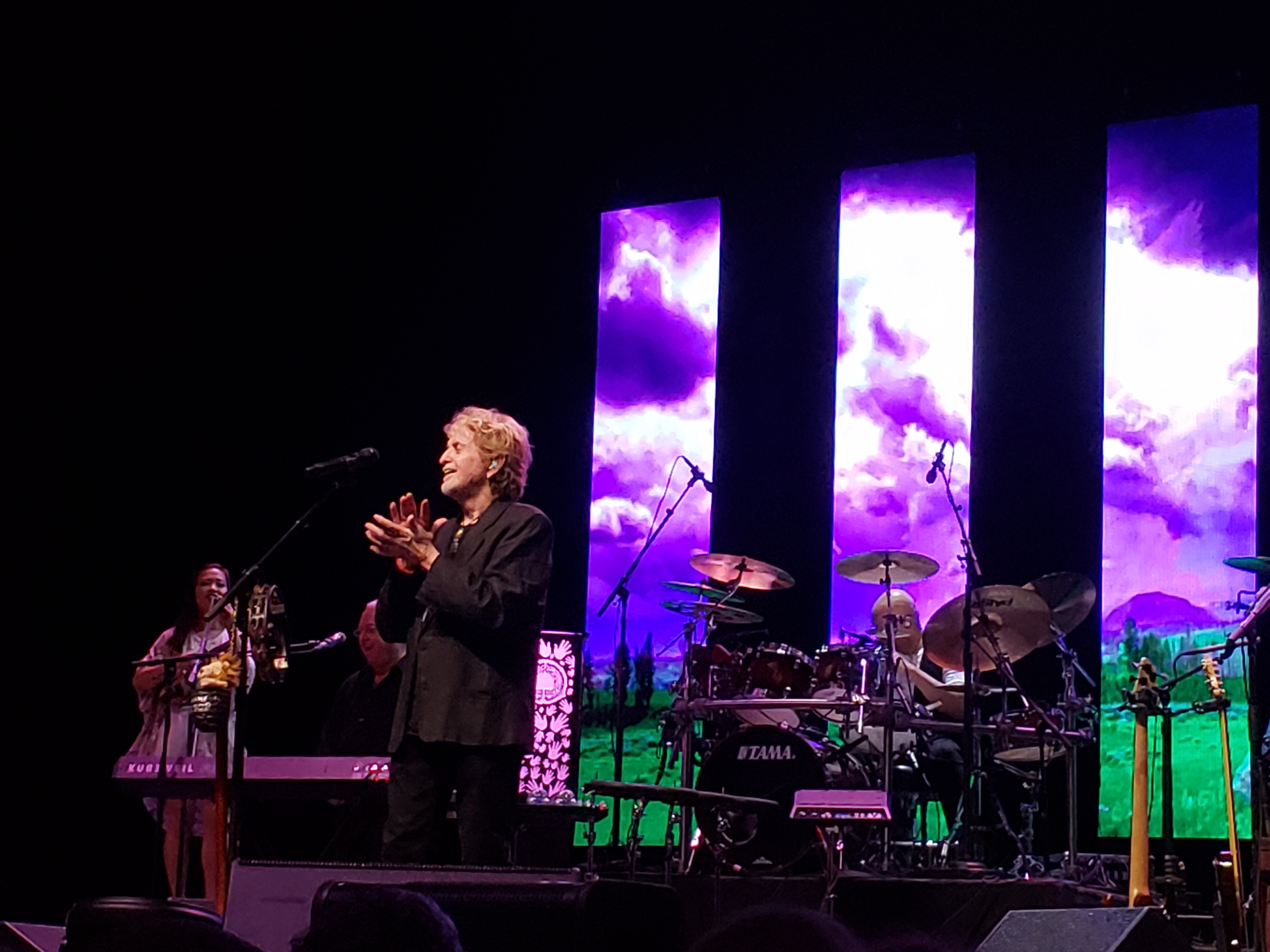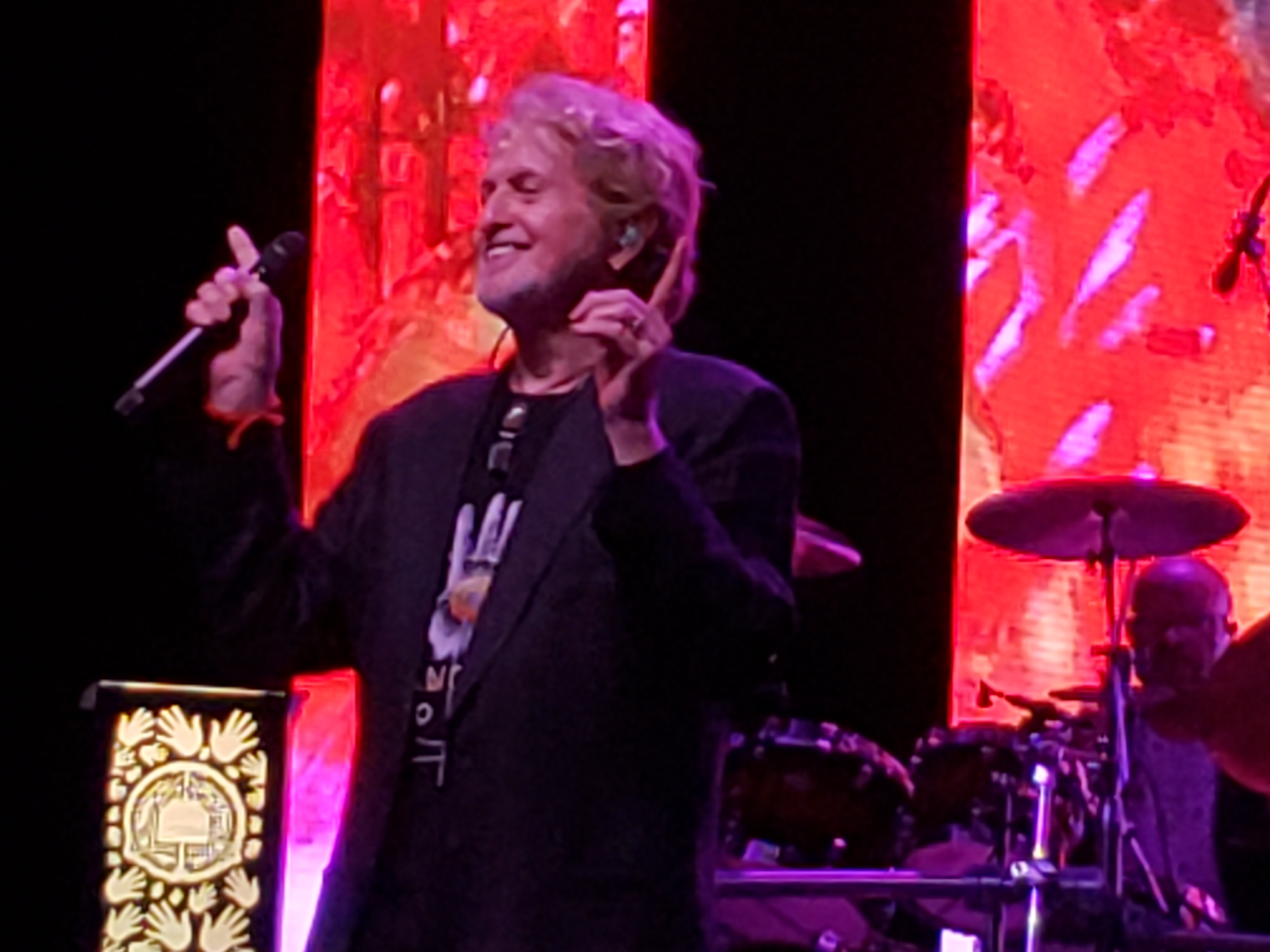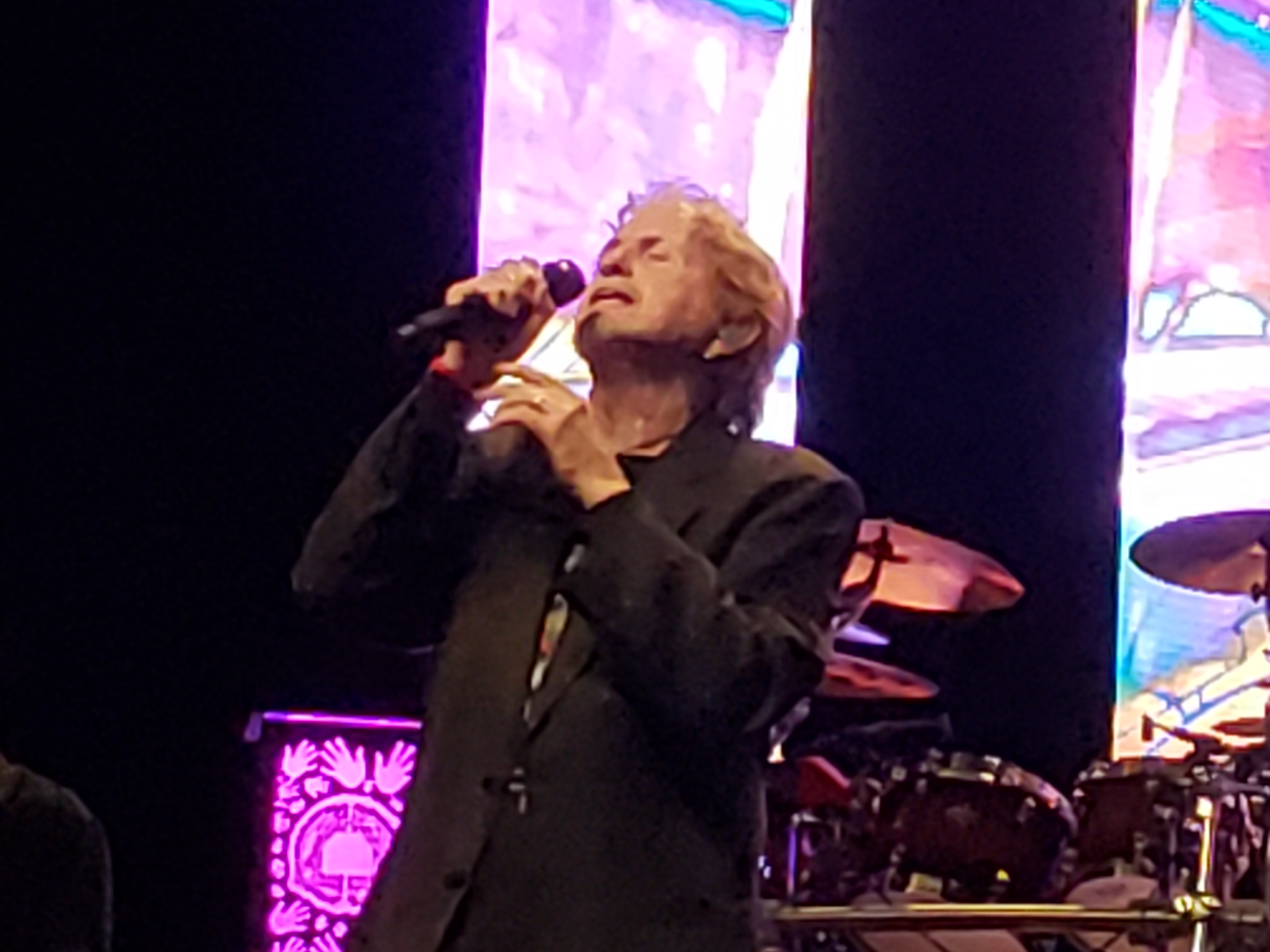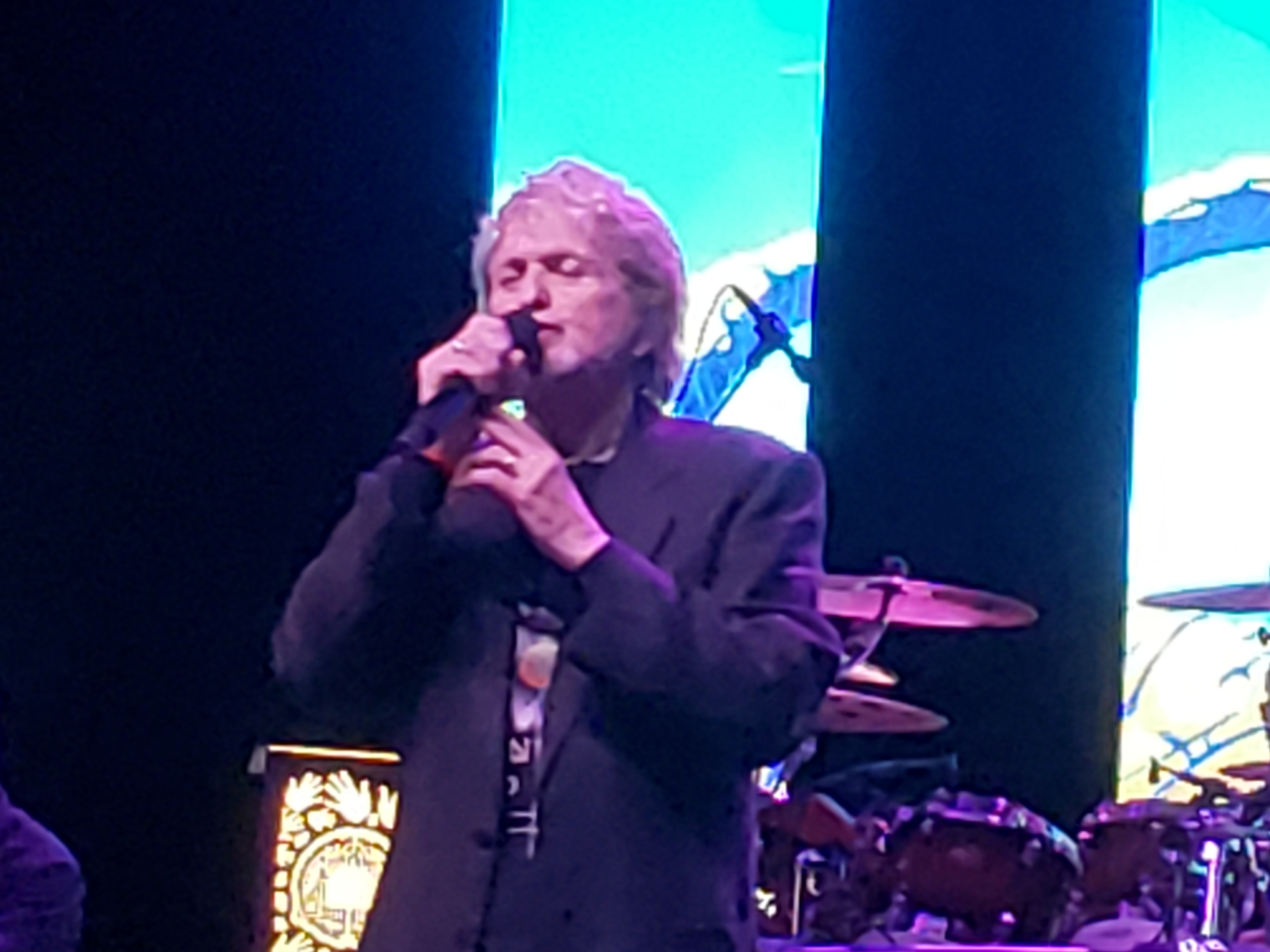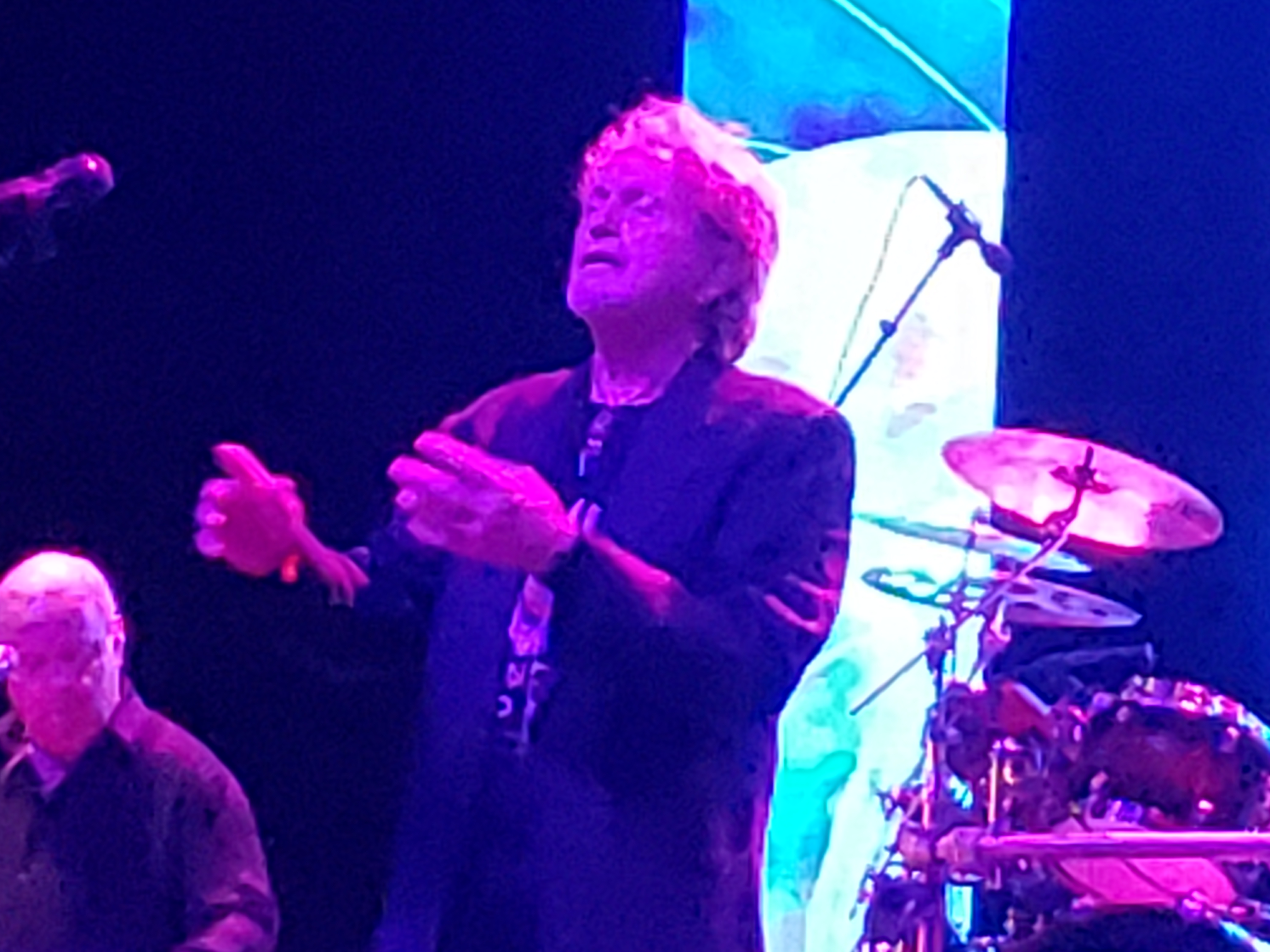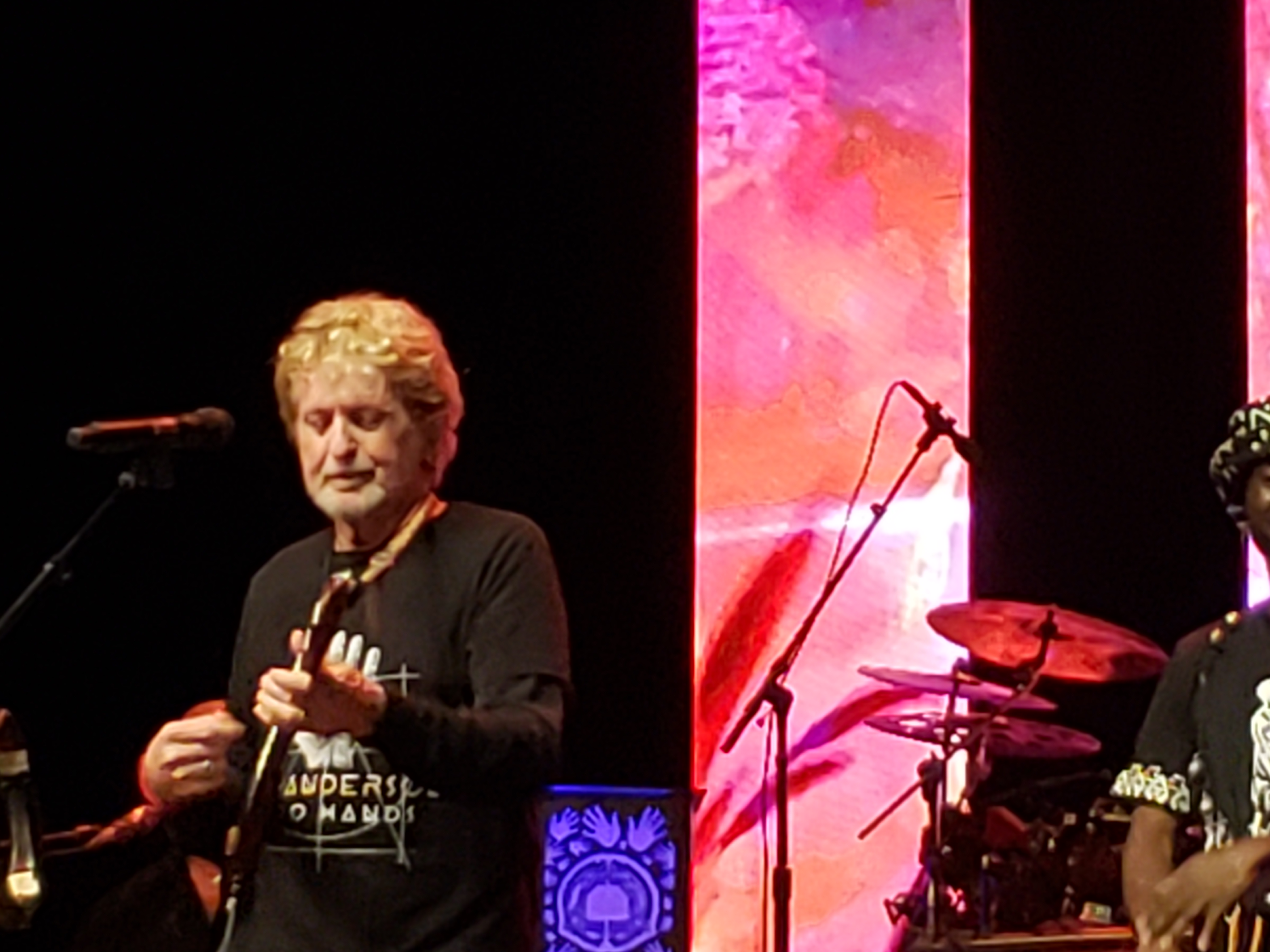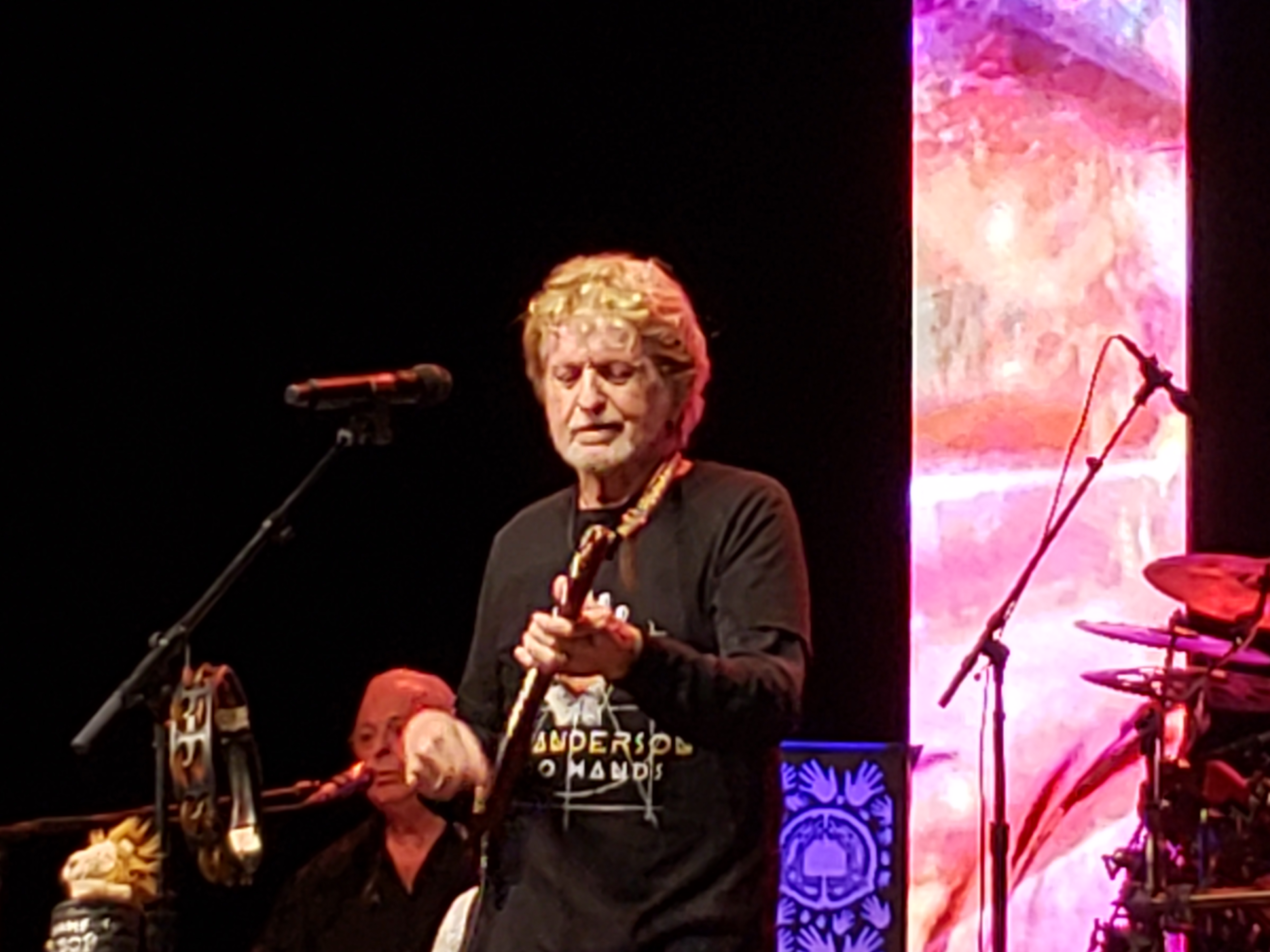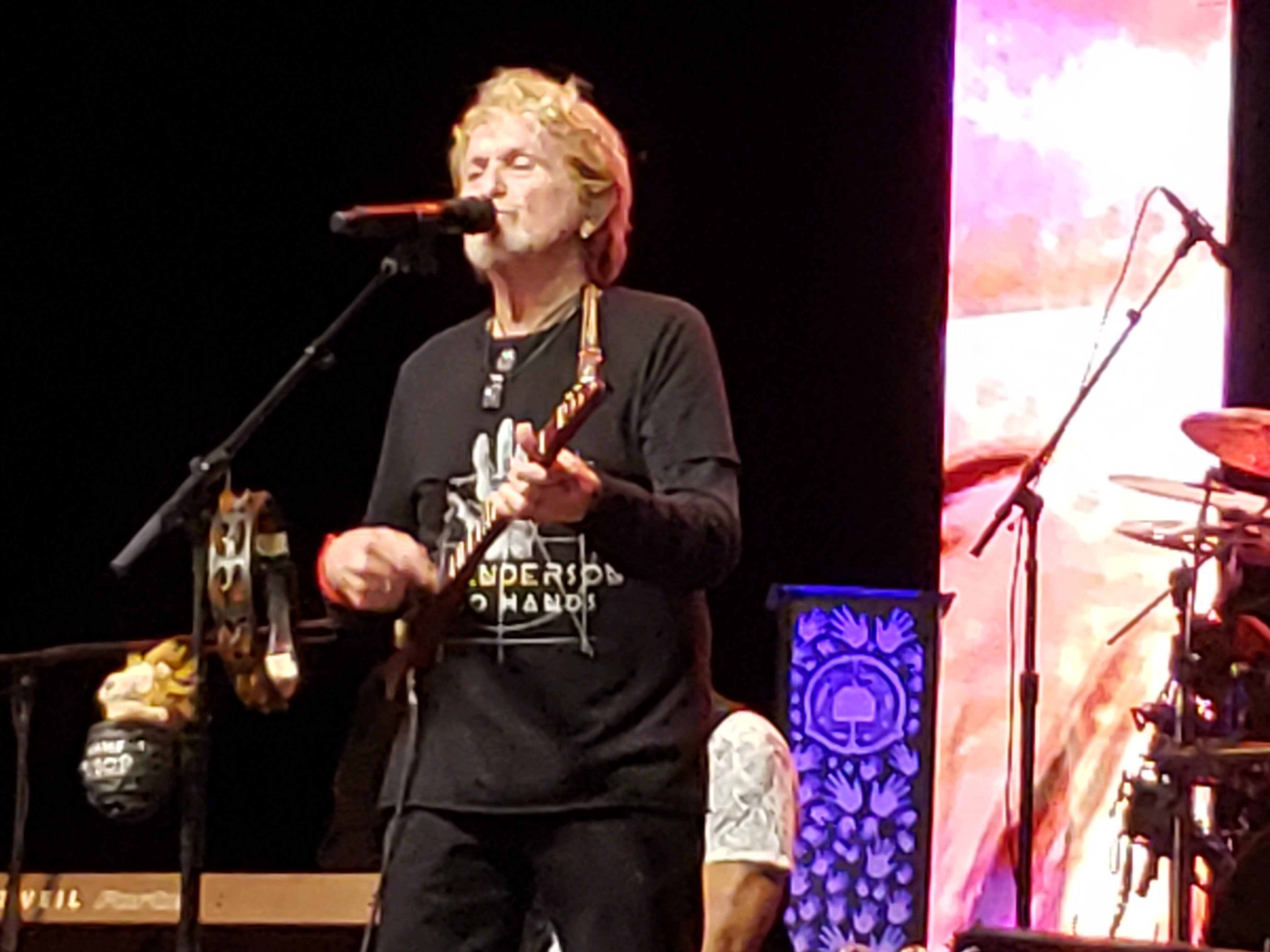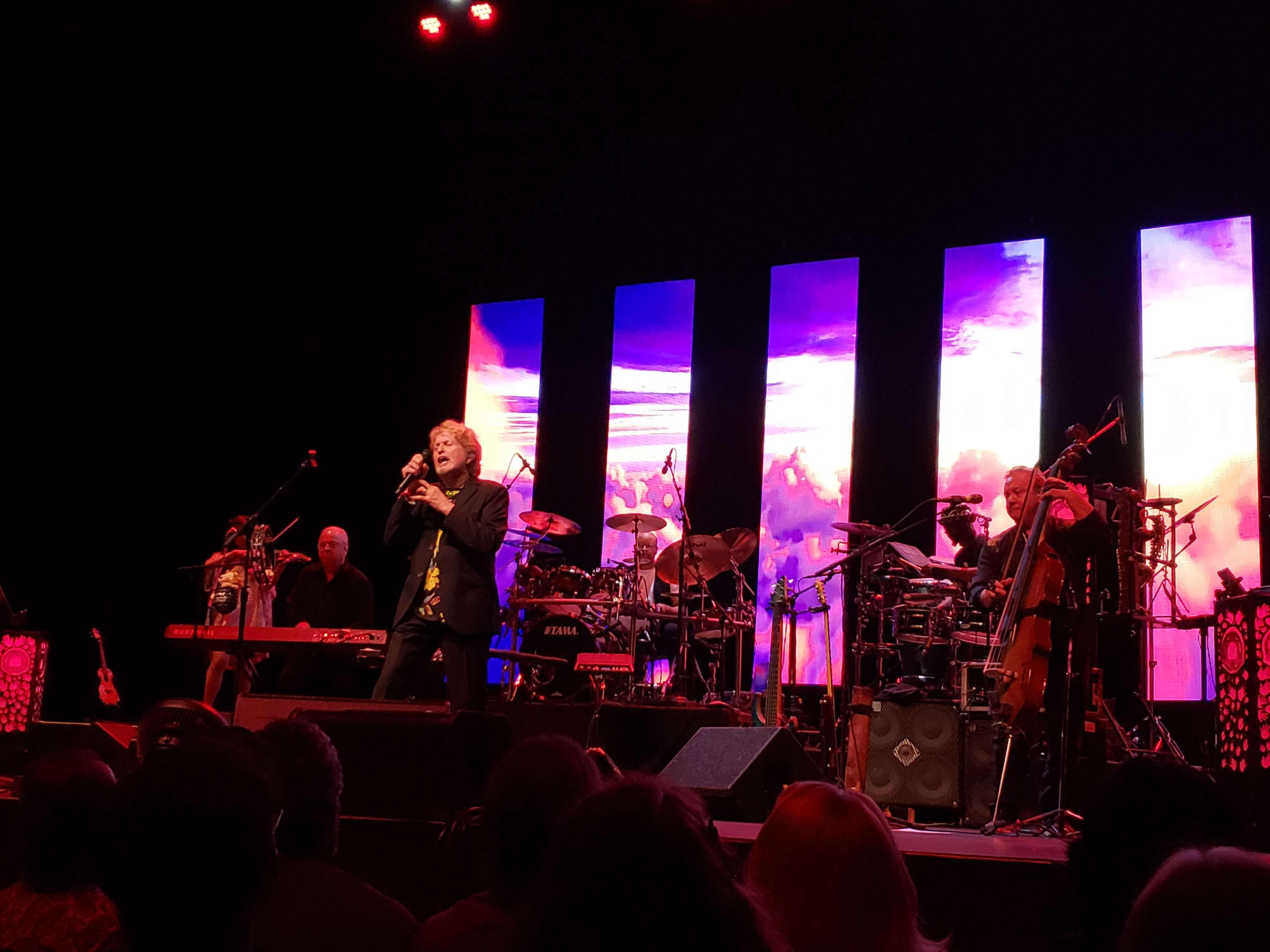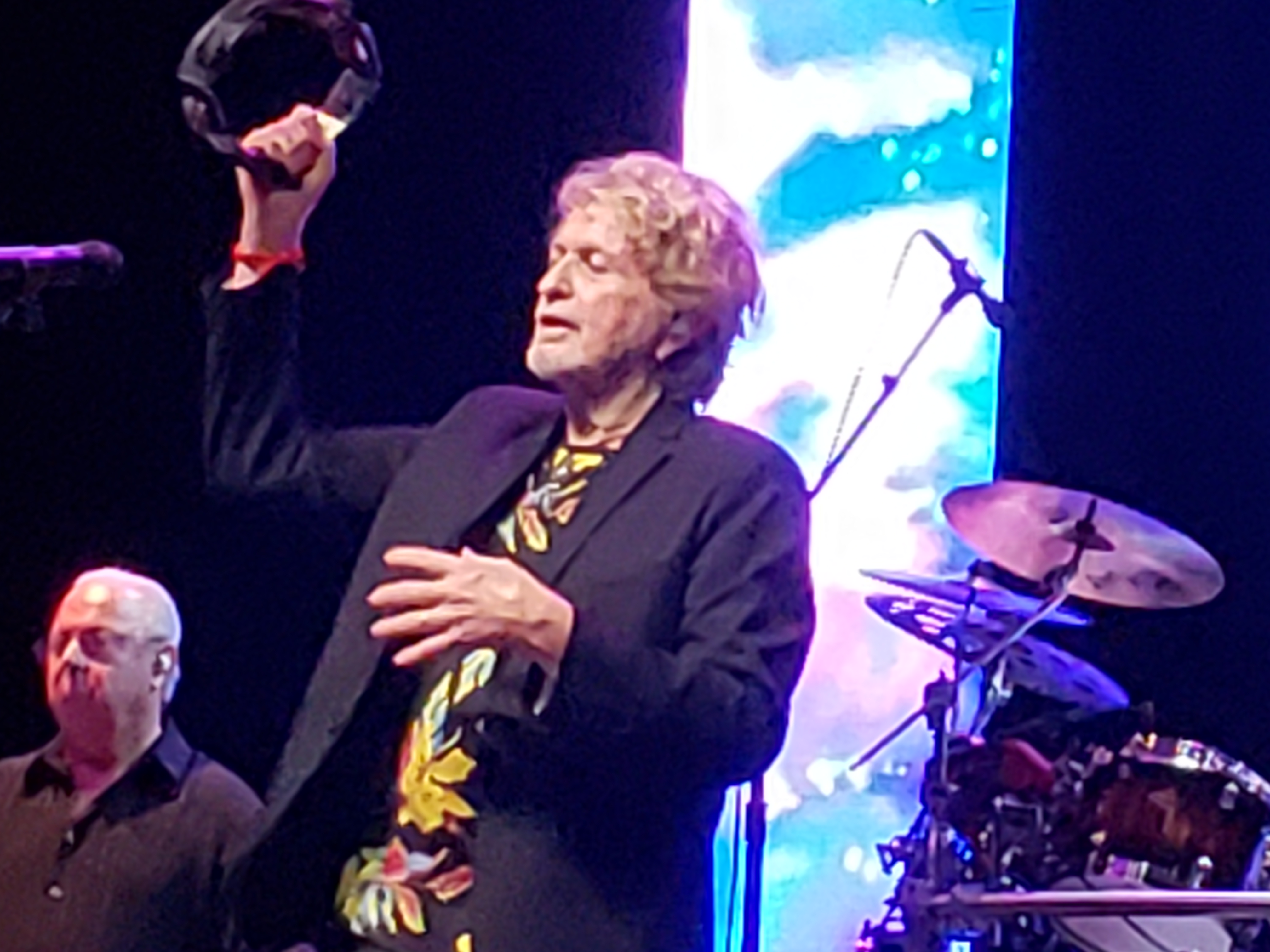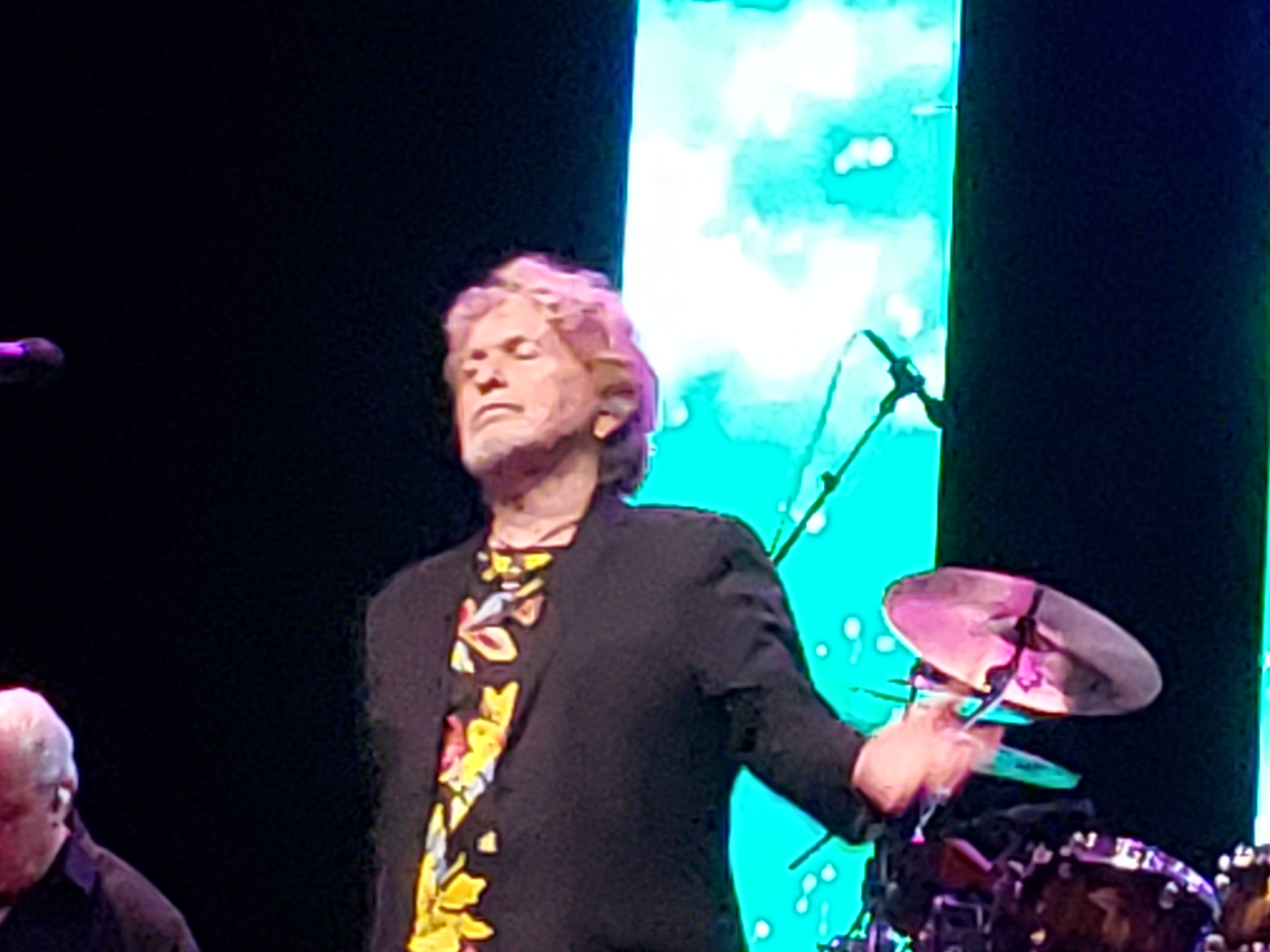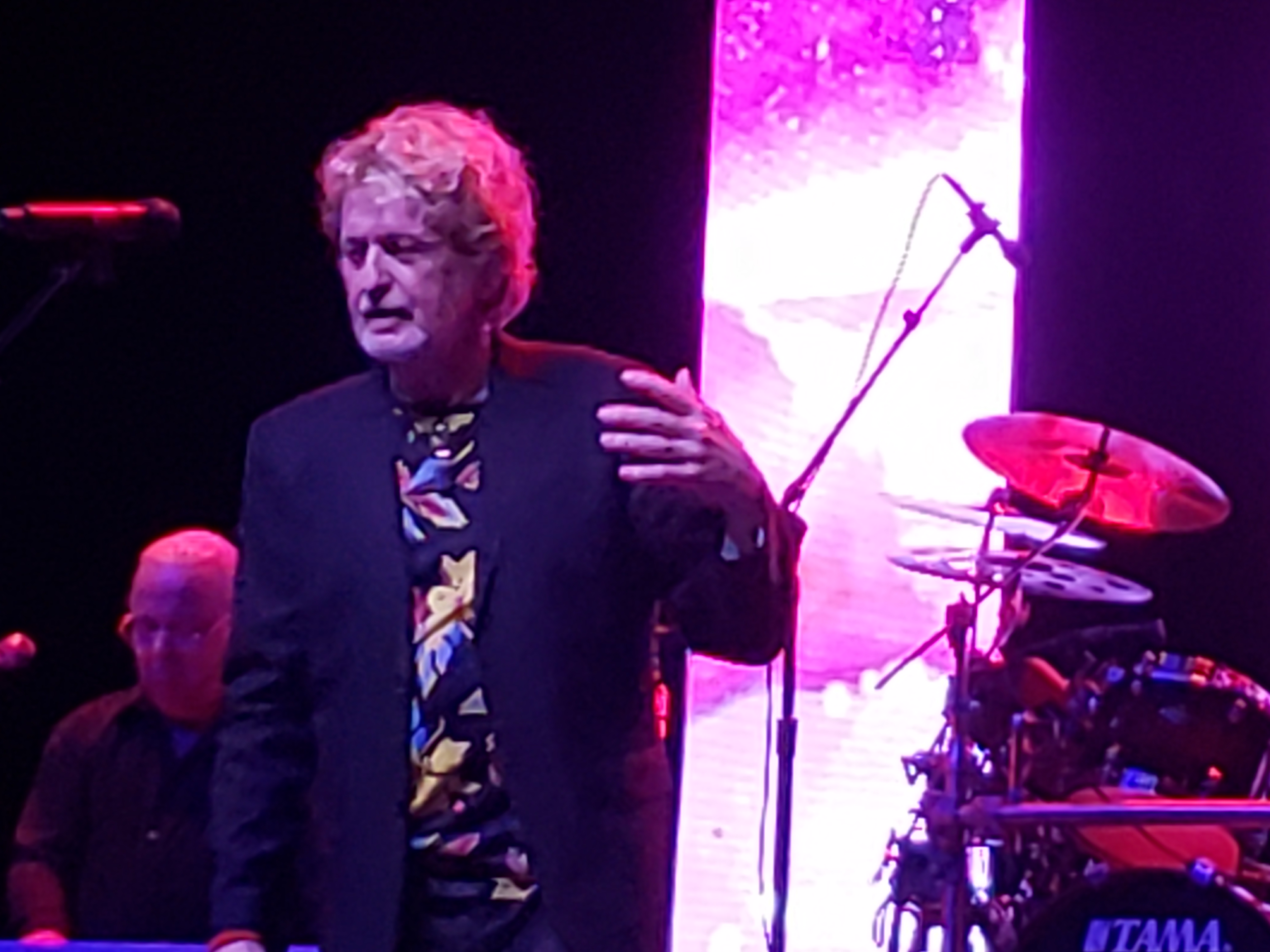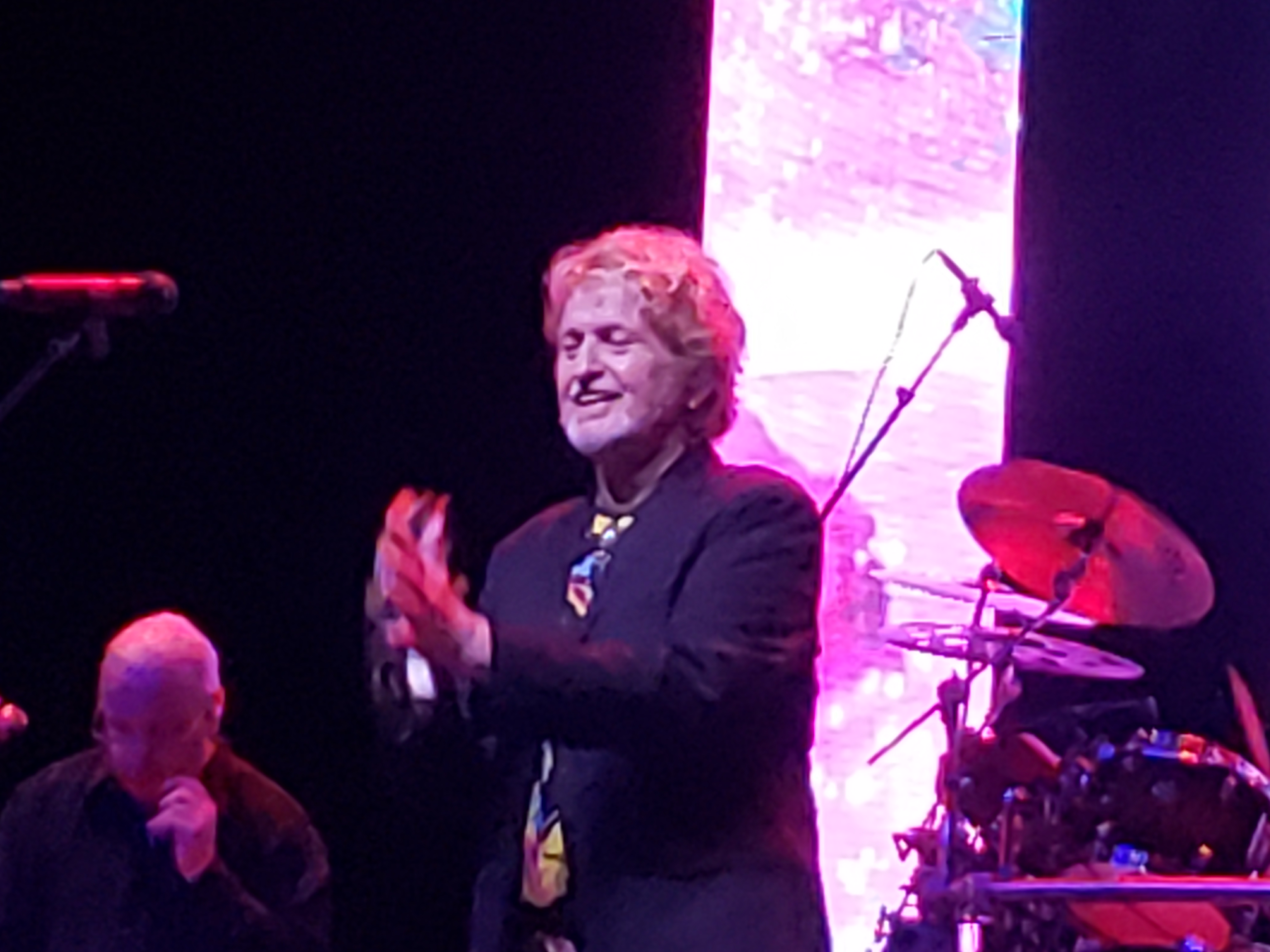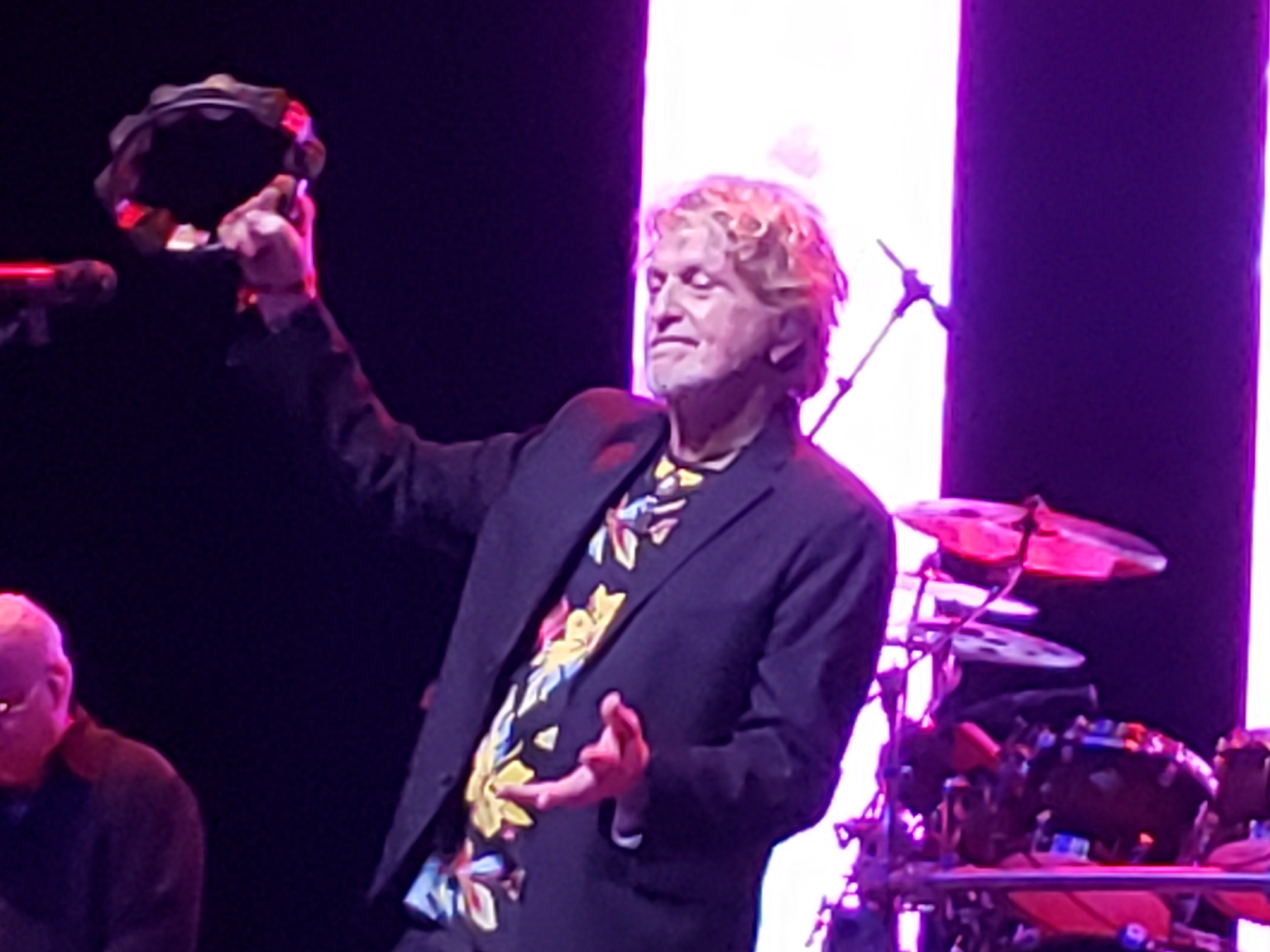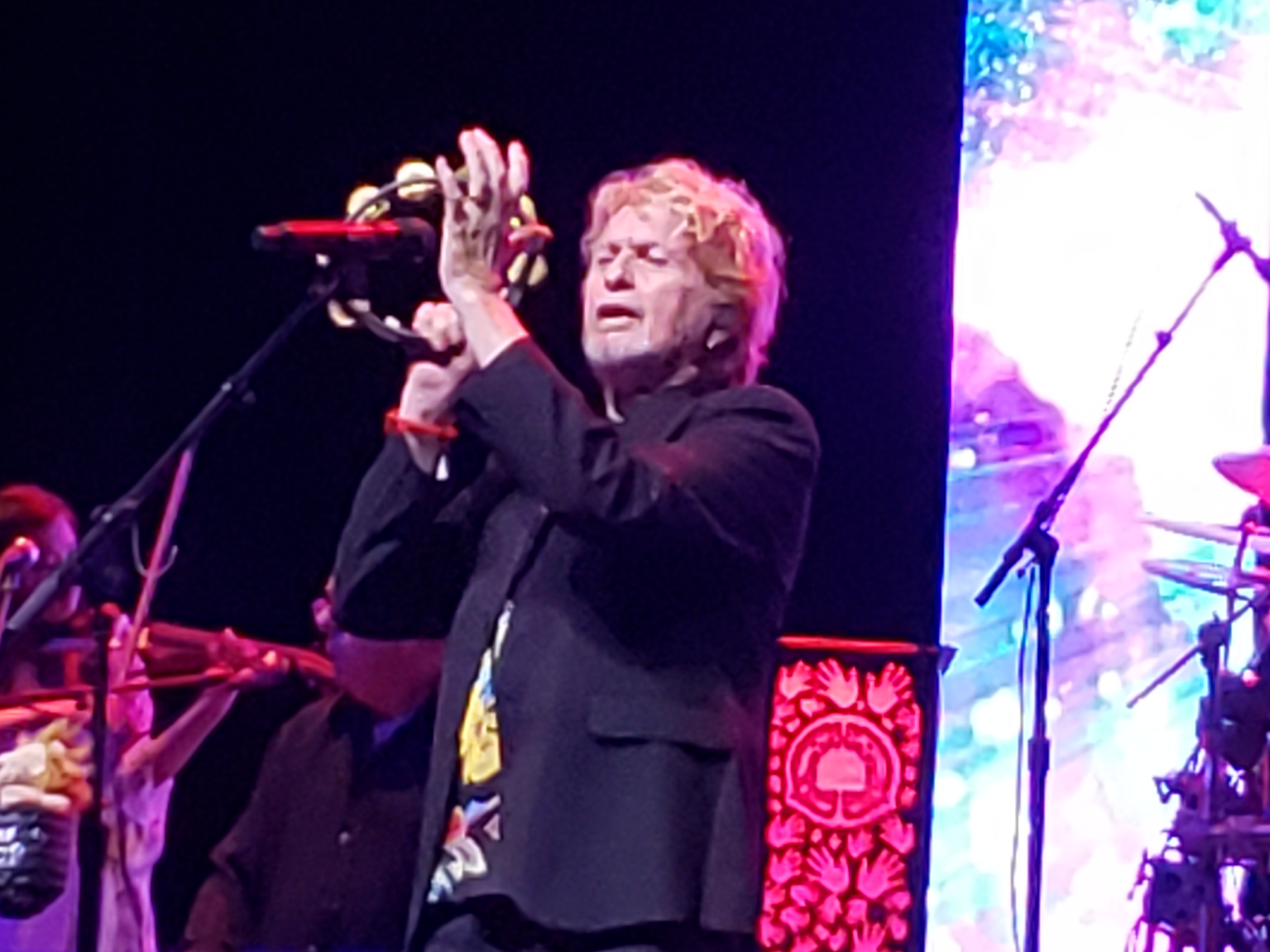 ___________________________________________________________________________________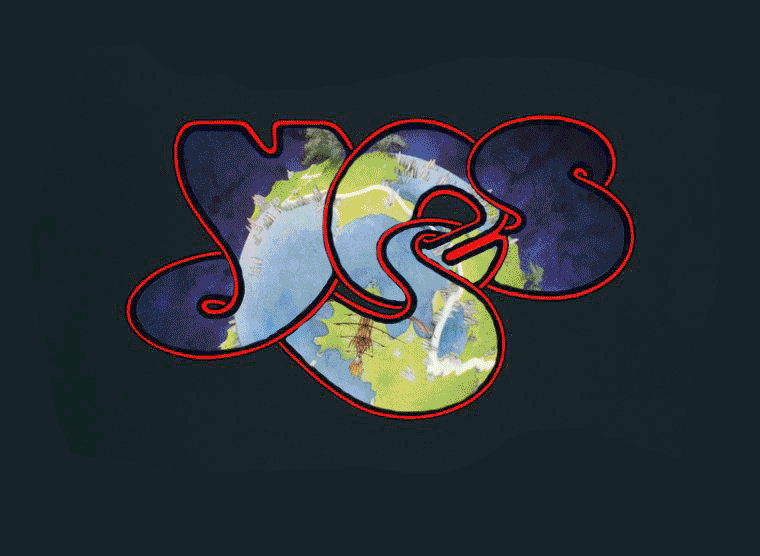 ___________________________________________________________________________________