The first time I saw HEART in concert was at CAL JAM II
in Ontario, CA on March 18, 1978, however I can safely say I
was too far away from the stage and have no real memory of that show.
I would this amazing band again on August 21, 1980 and May 16, 1986, both
 times at The Fabulous Forum and then again on September 4, 1987 at Irvine Meadows.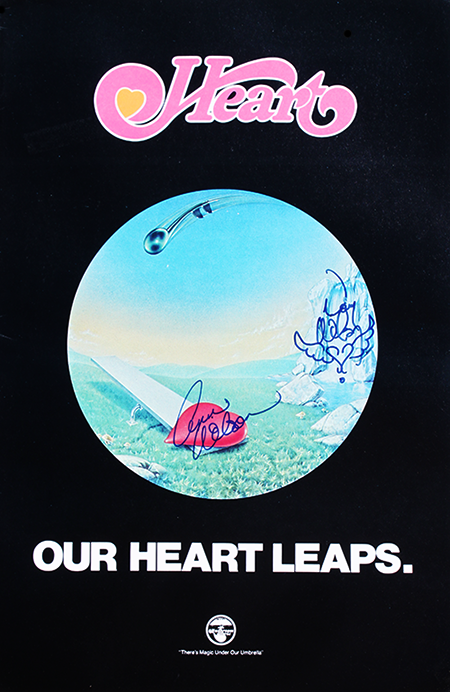 I have seen heart more times in concert, than I have obtained their signatures.
All the signatures you see on this page were obtained at various times at the Rockline Studios in Universal City and/or Sherman Oaks as far back as June 22, 1987 and would continue to obtain more signatures from them, over the next 5 years. They were always very, very generous. I have not obtained their signature since.
Two of the most beautiful voices in all of Rock and Roll.
I have no idea which item within my HEART collection was signed on what date.