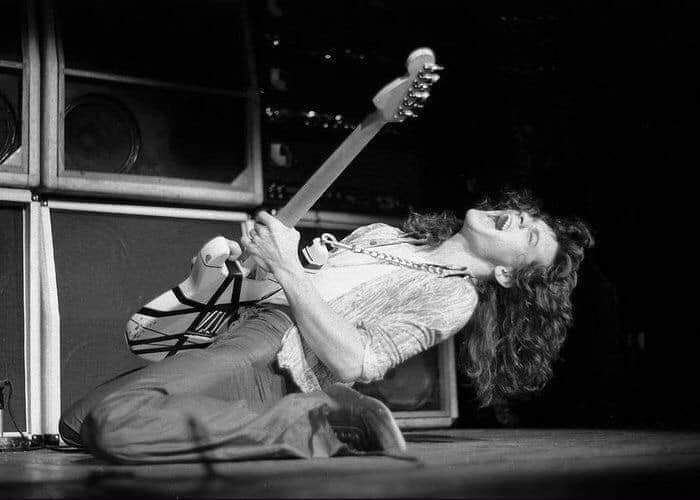 EDDIE VAN HALEN
January 26, 1955 – October 6, 2020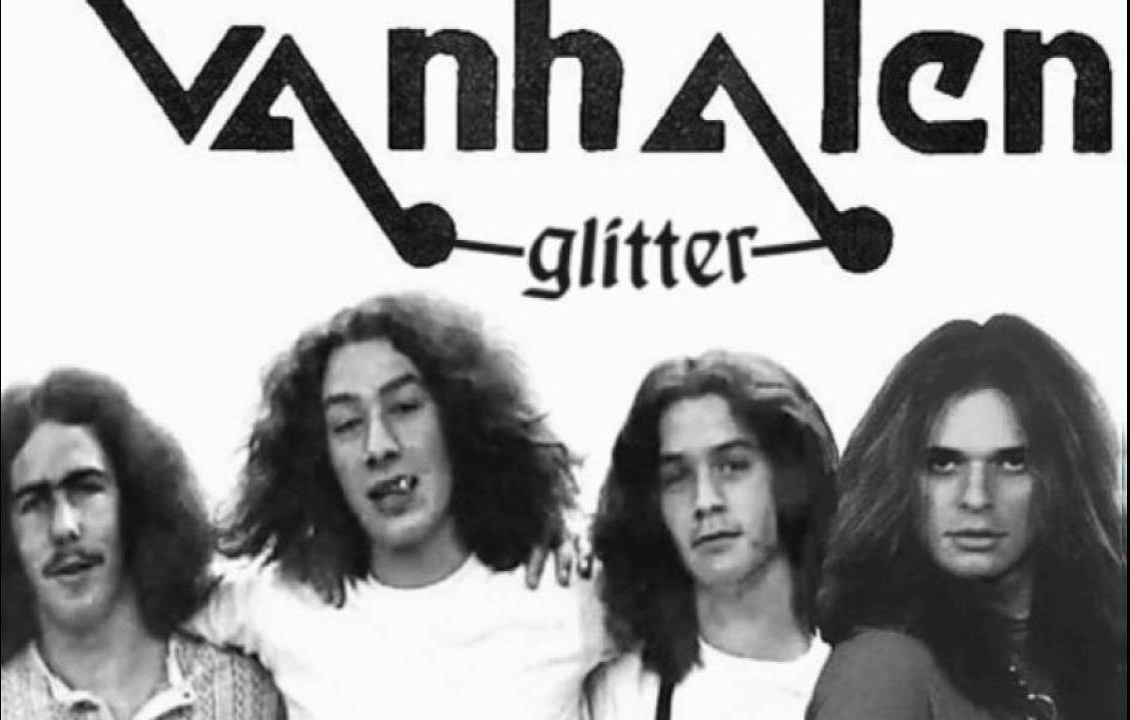 MARK STONE
Passed away – September 26, 2020
(picture at far left)
TRIVIA:  The picture of Mark, Alex and Eddie, with an "airbrush" of David, added later.
"EVERYBODY WANTS SOME……………"
Though Eddie and Alex Van Halen are in the past have been very, very generous
autograph signers, it seems that every time there was a Van Halen media style event,
it took place during the early part of the day when I could not attend. Thus, I missed
so many gravy opportunities to increase their signatures in my collection. That said, I am
so happy to have seen them in so many concerts since the 1980's, in all incarnations
of this crazy band, and the signatures obtained that you see below.
I thank Mark, Eddie, Alex, Michael, Sammy, David and Gary.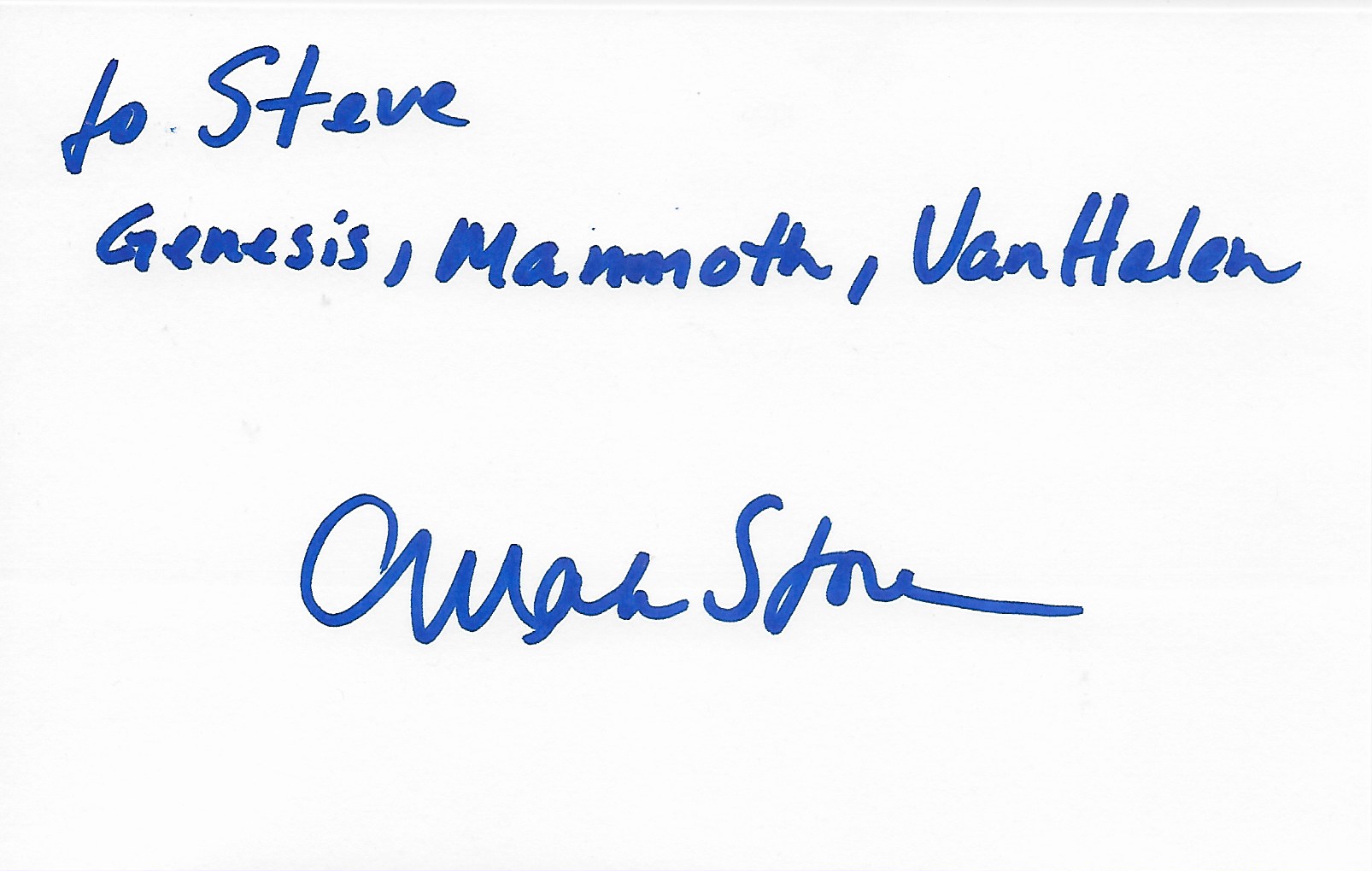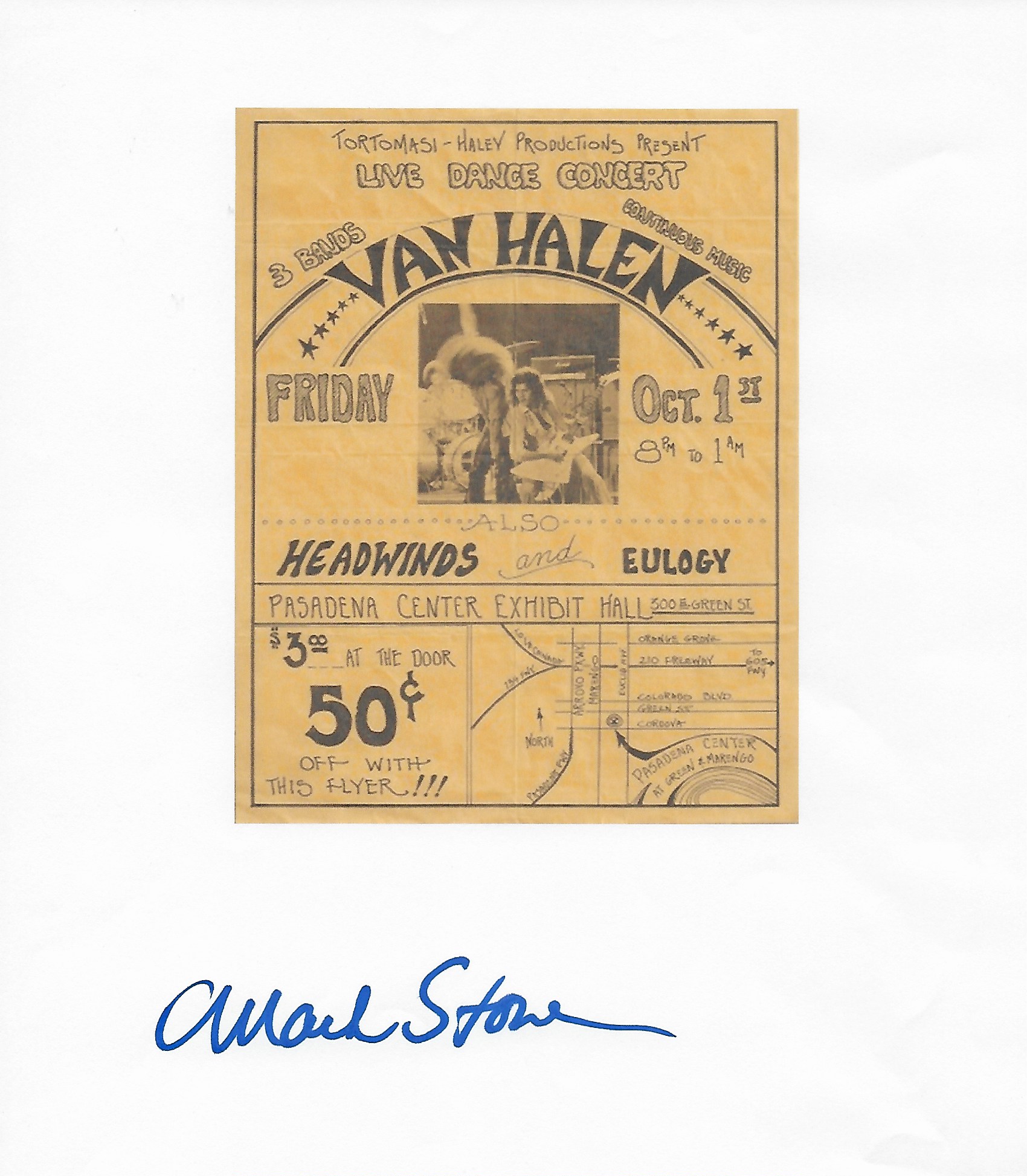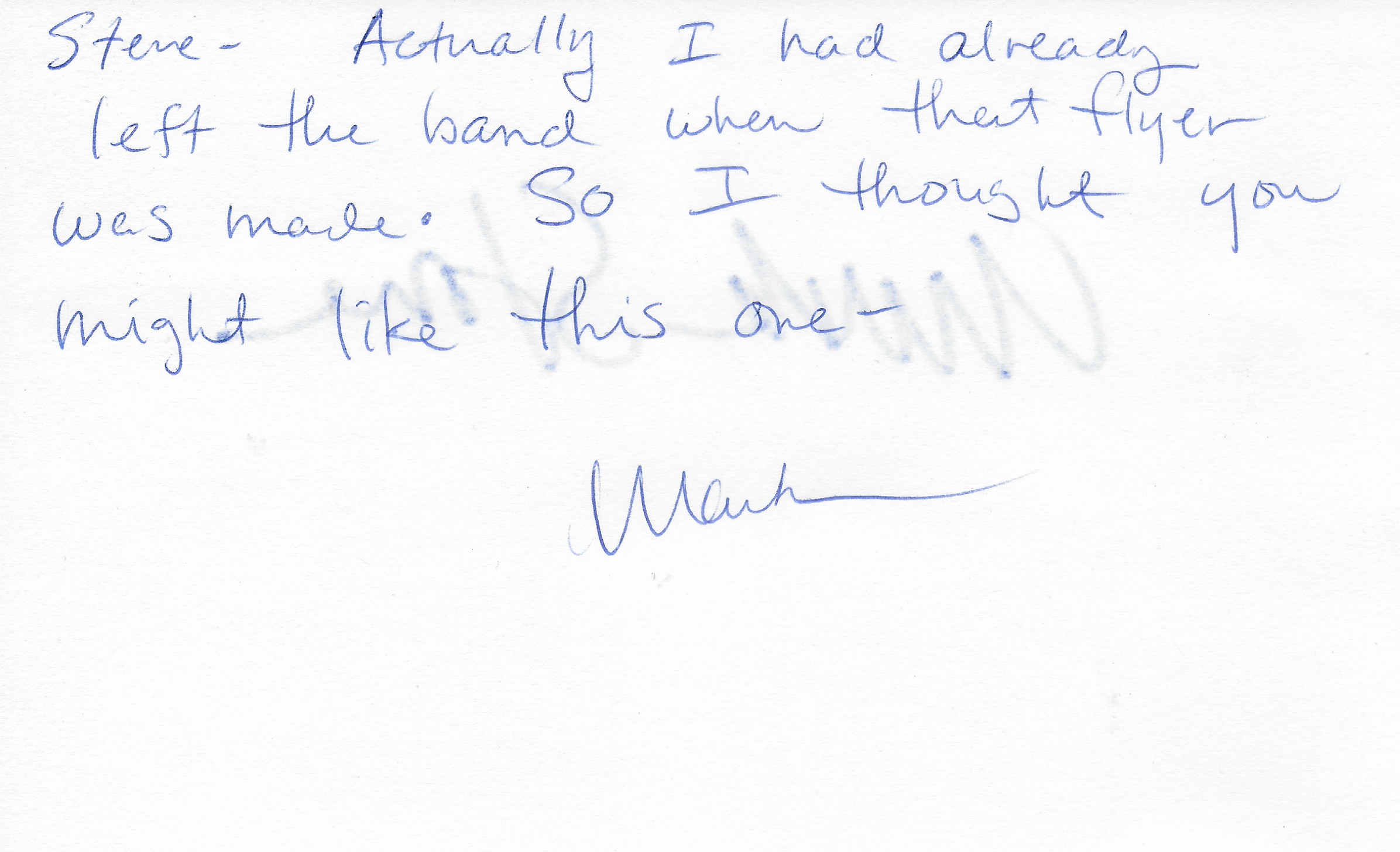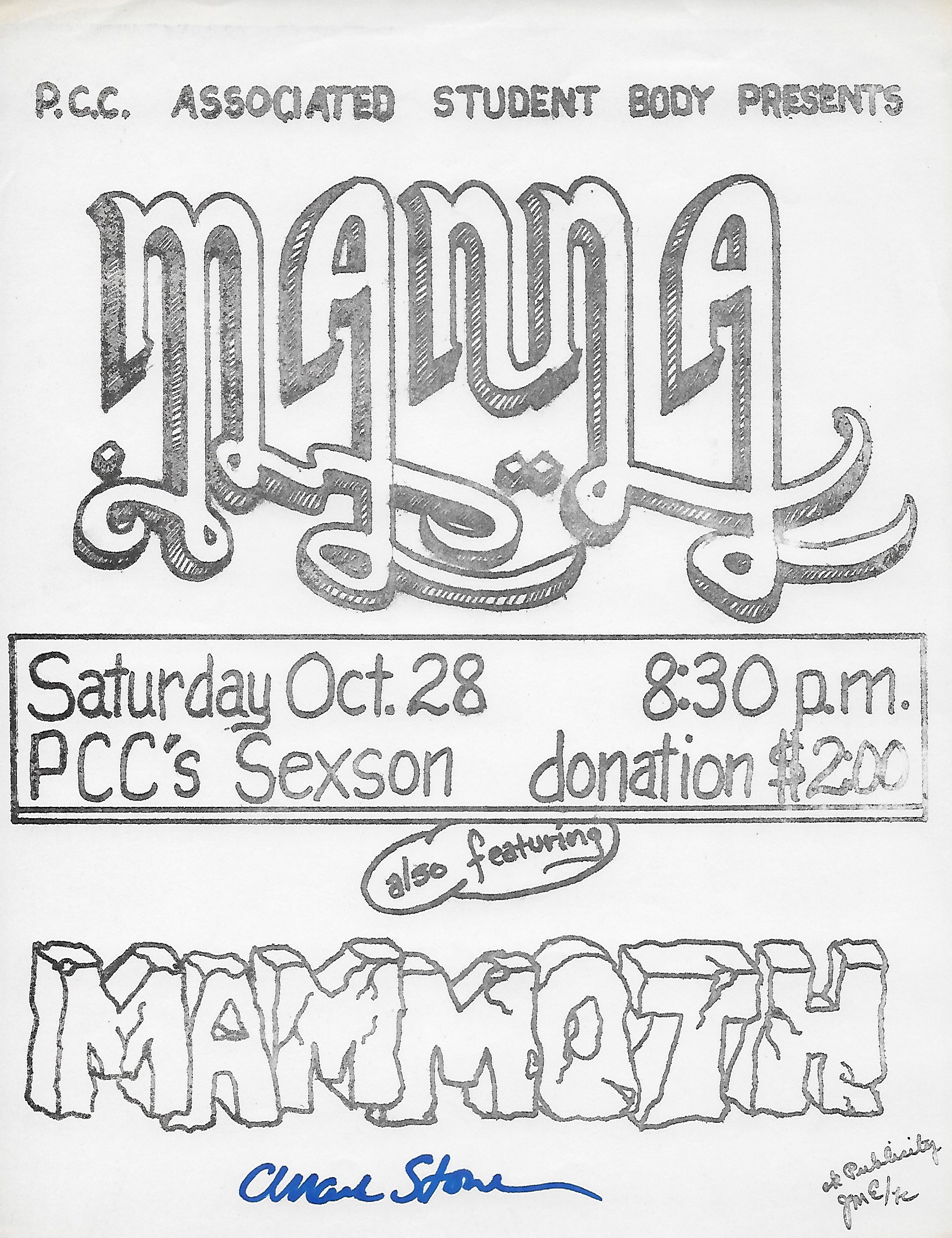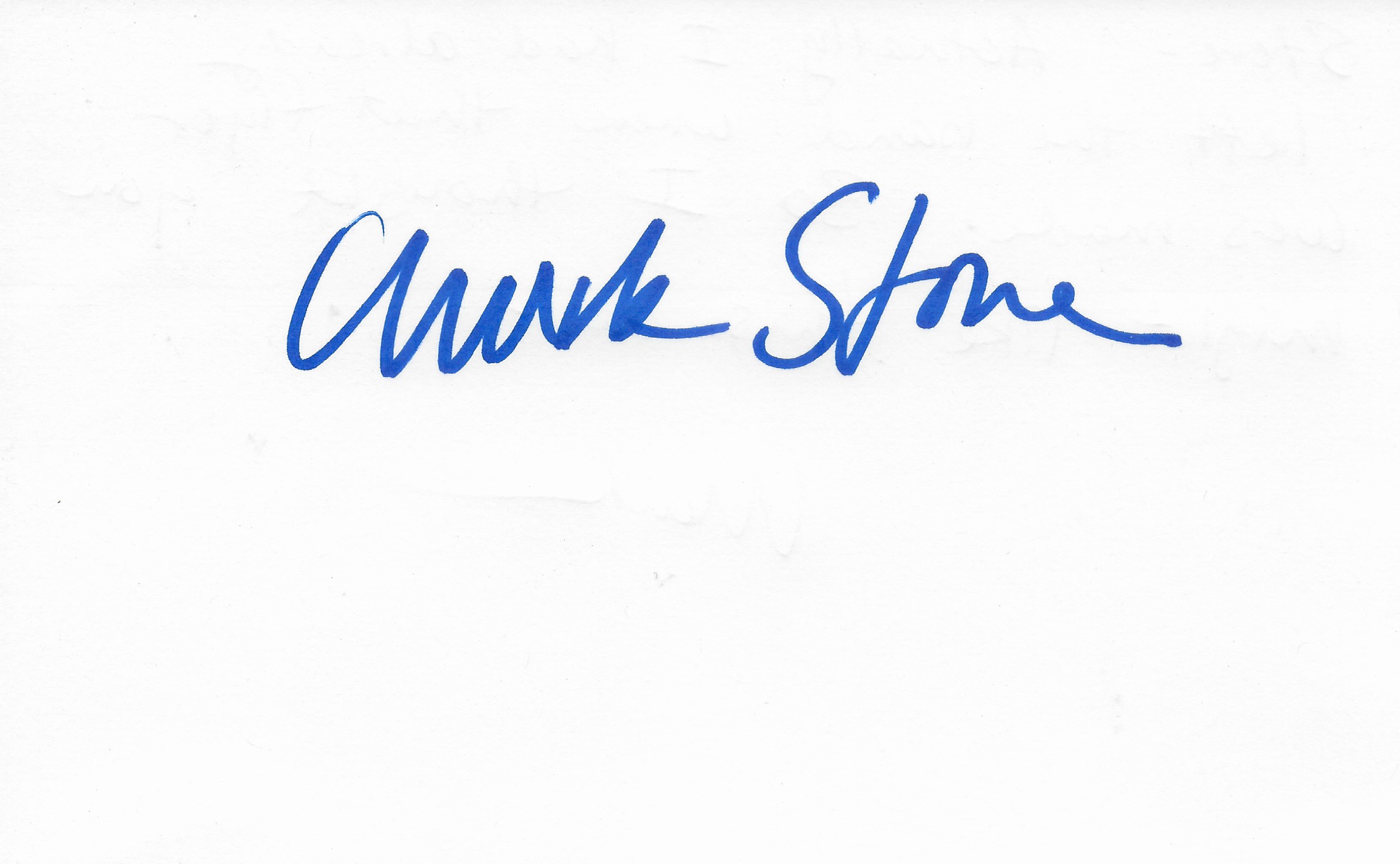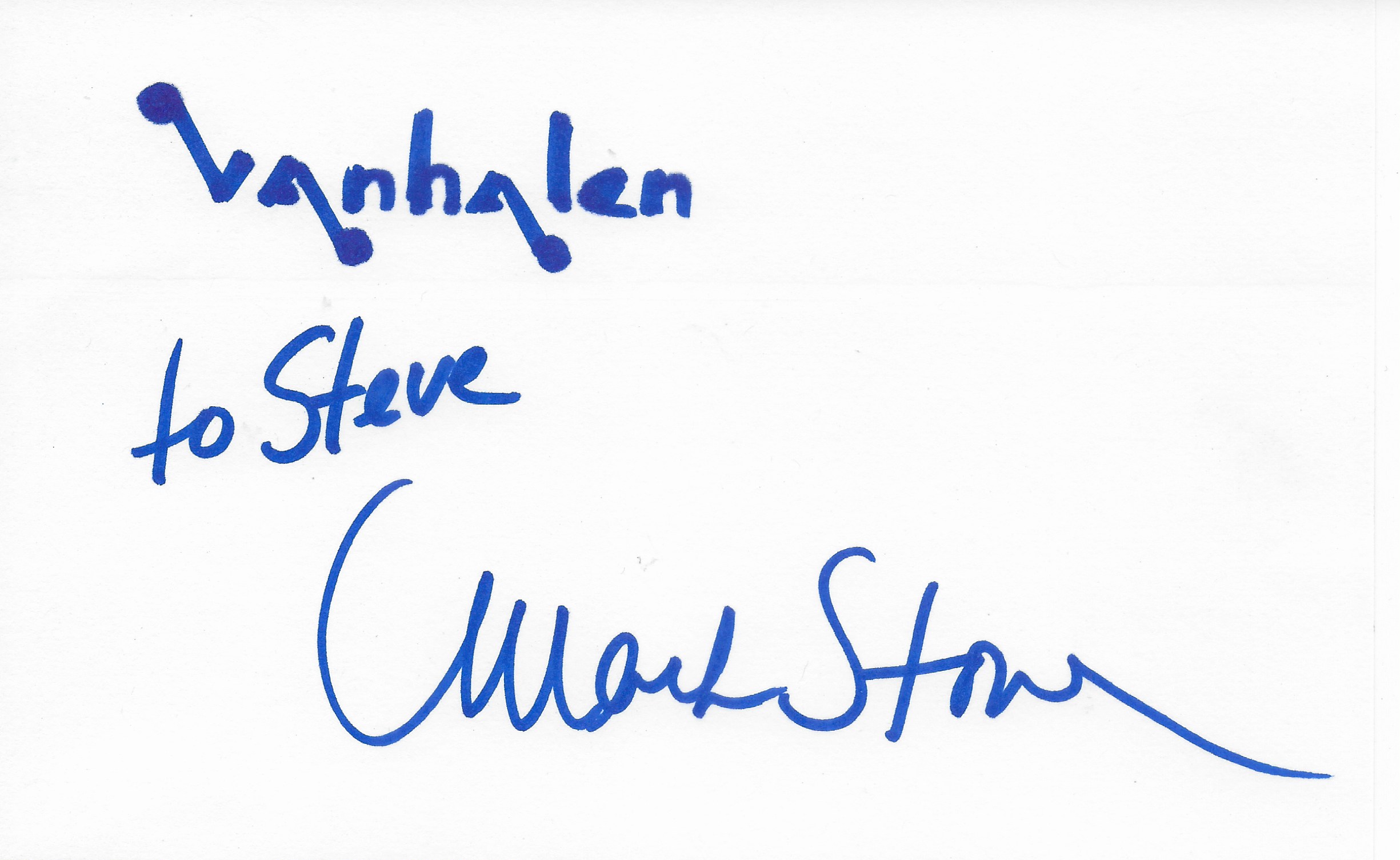 Before bassist MICHAEL ANTHONY, there was bassist MARK STONE.
Please enjoy these "in the mail" signed items by former 
Genesis, Mammoth and Van Halen
bassist MARK STONE.
(autographed in May of 2018)
Mark was a very sought after bassist in the San Gabriel Valley in the 1970's.
VERY SADLY, Mark Stone passed away on September 26, 2020.
MICHAEL ANTHONY
signing autographs and meeting fans at
THE GUITAR CENTER in Pasadena on April 26, 2018.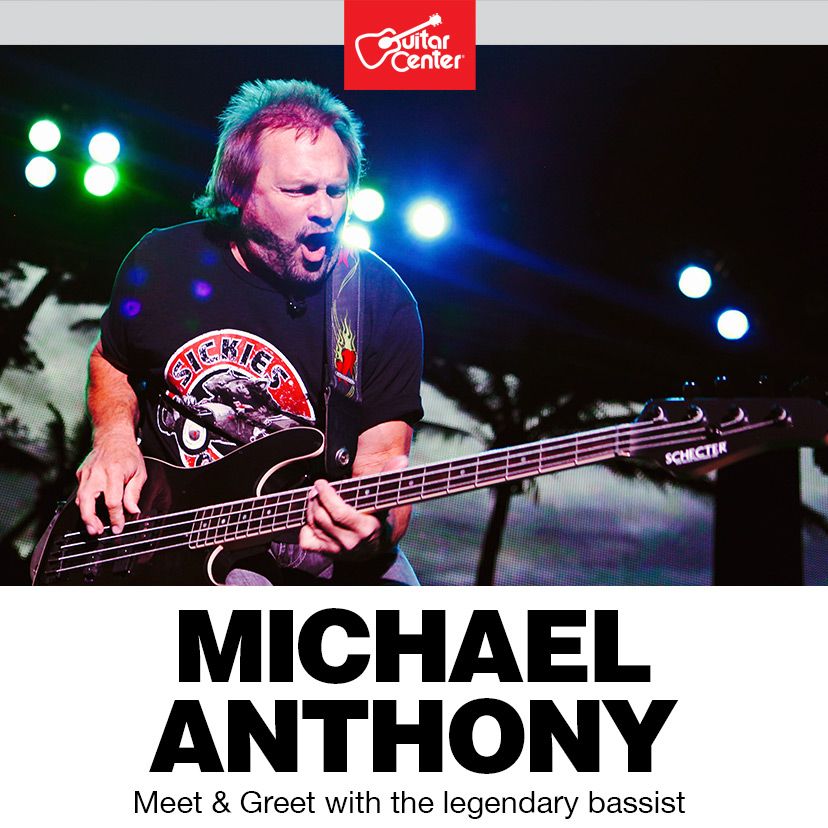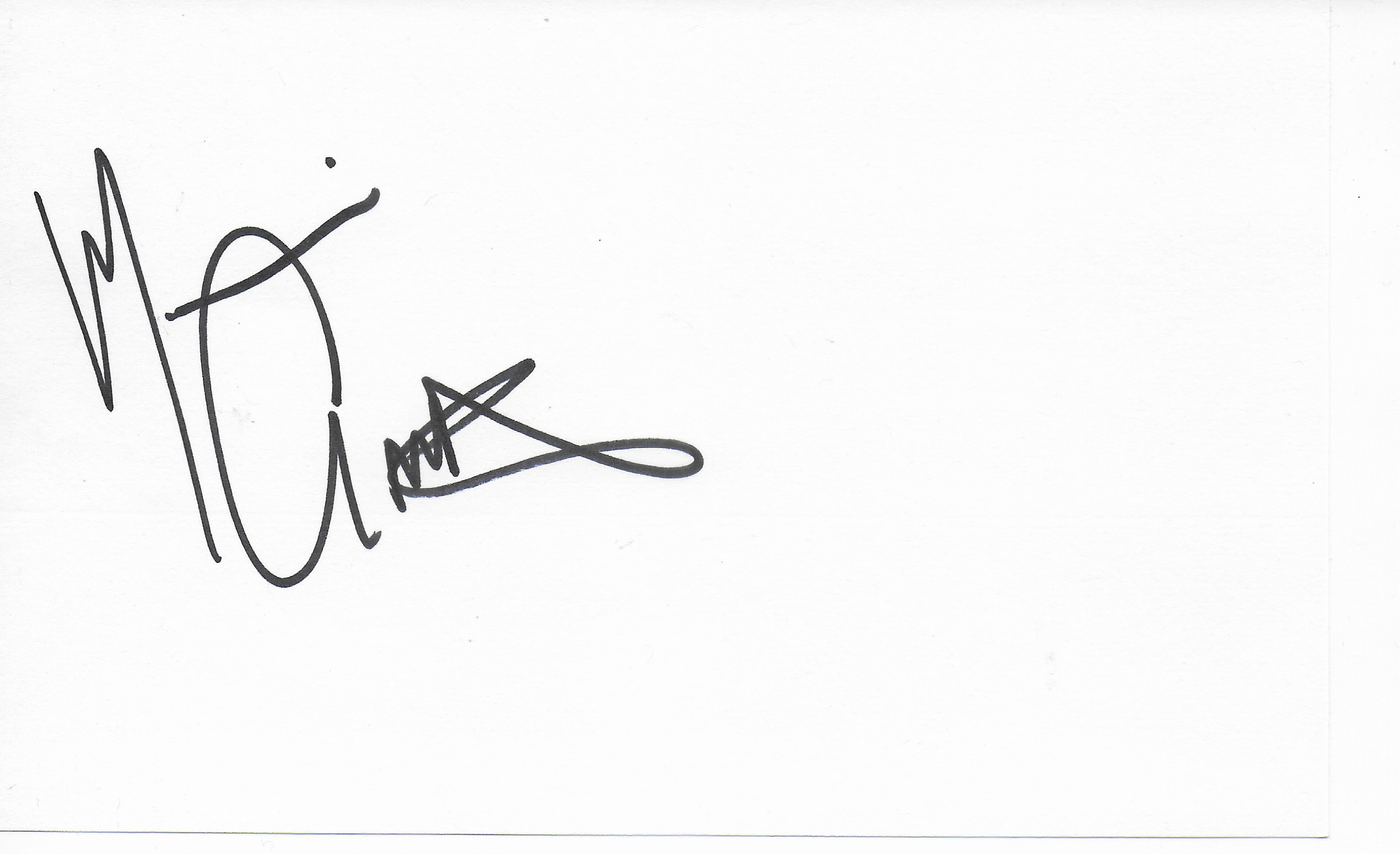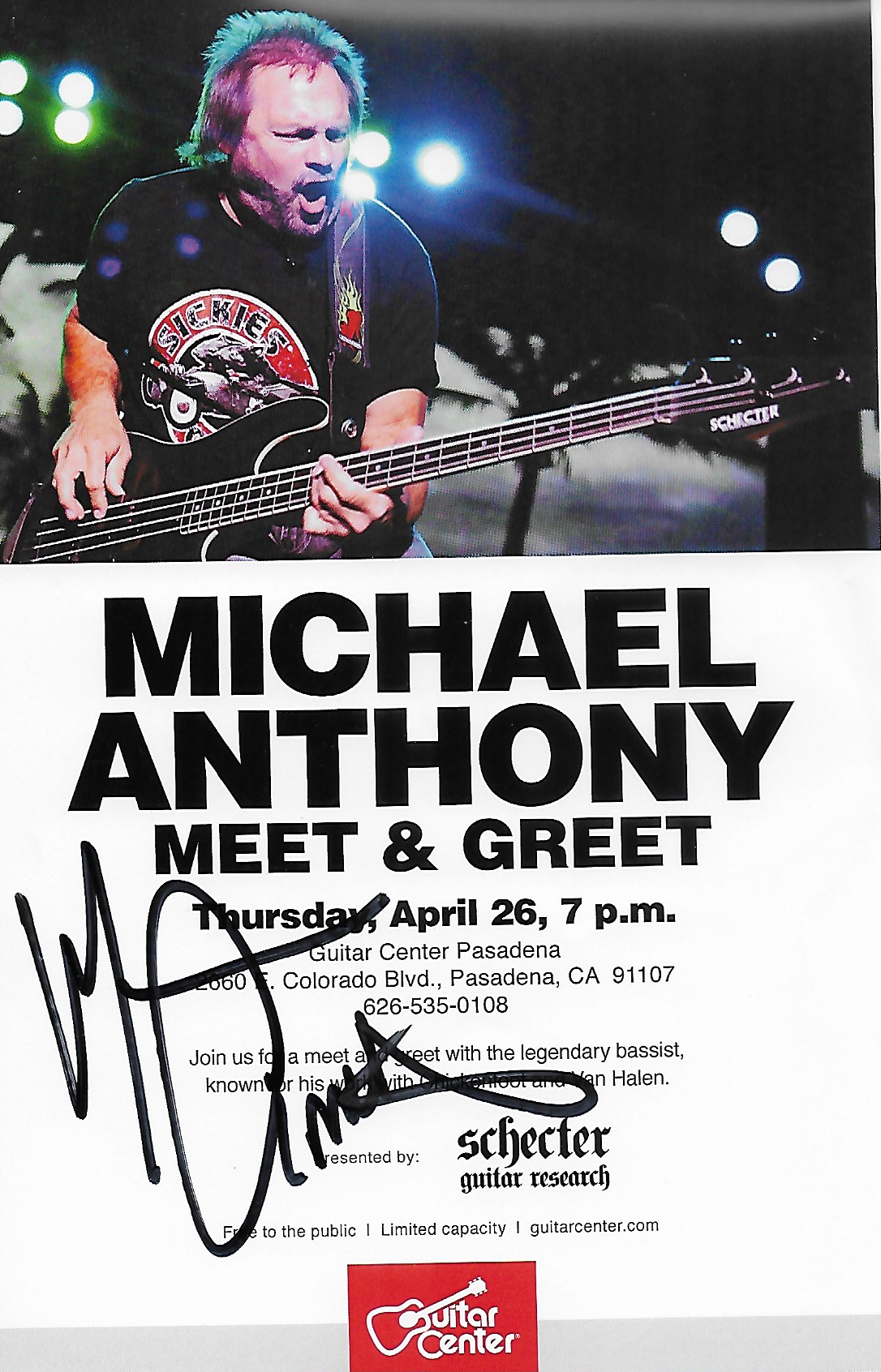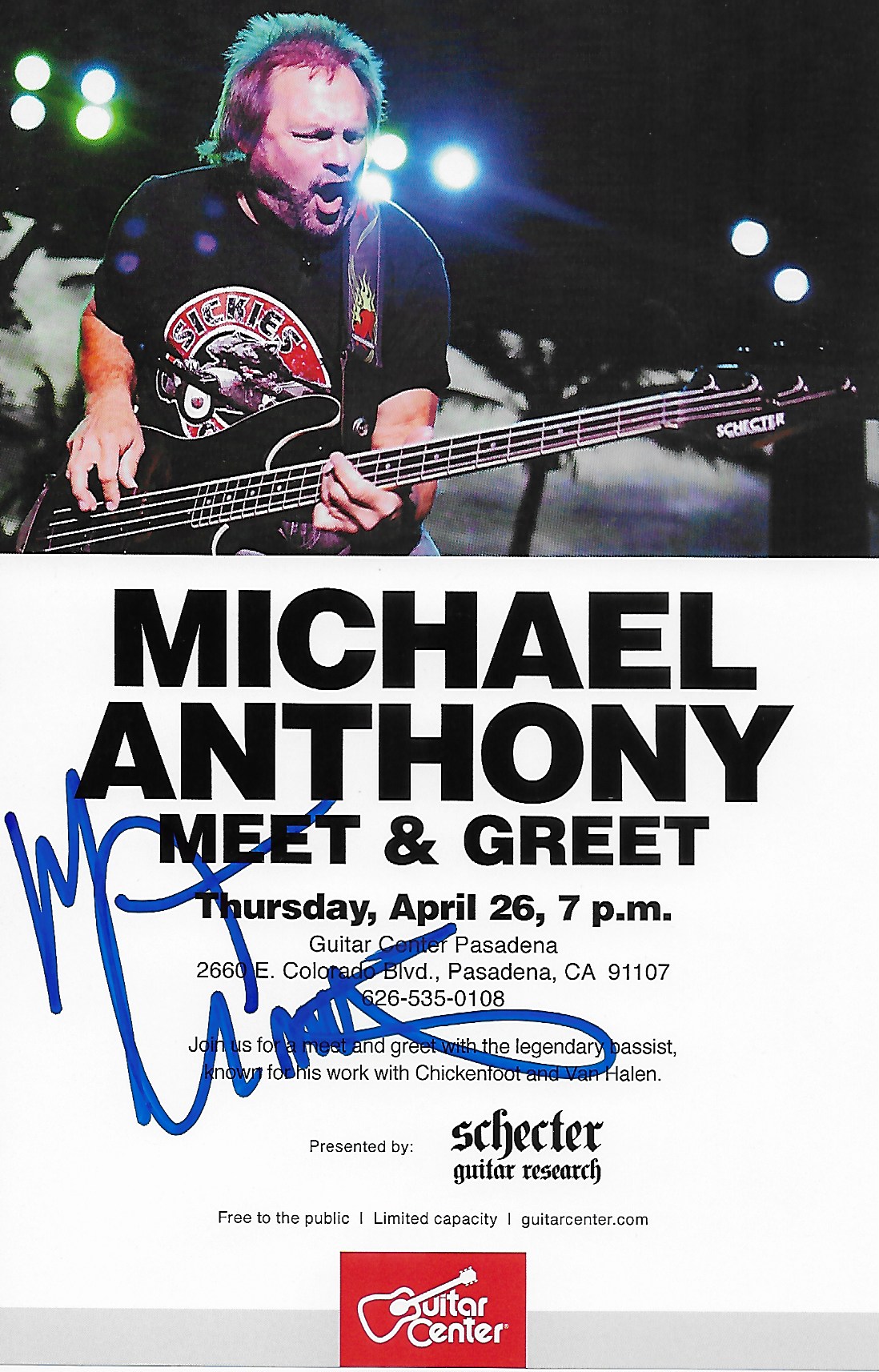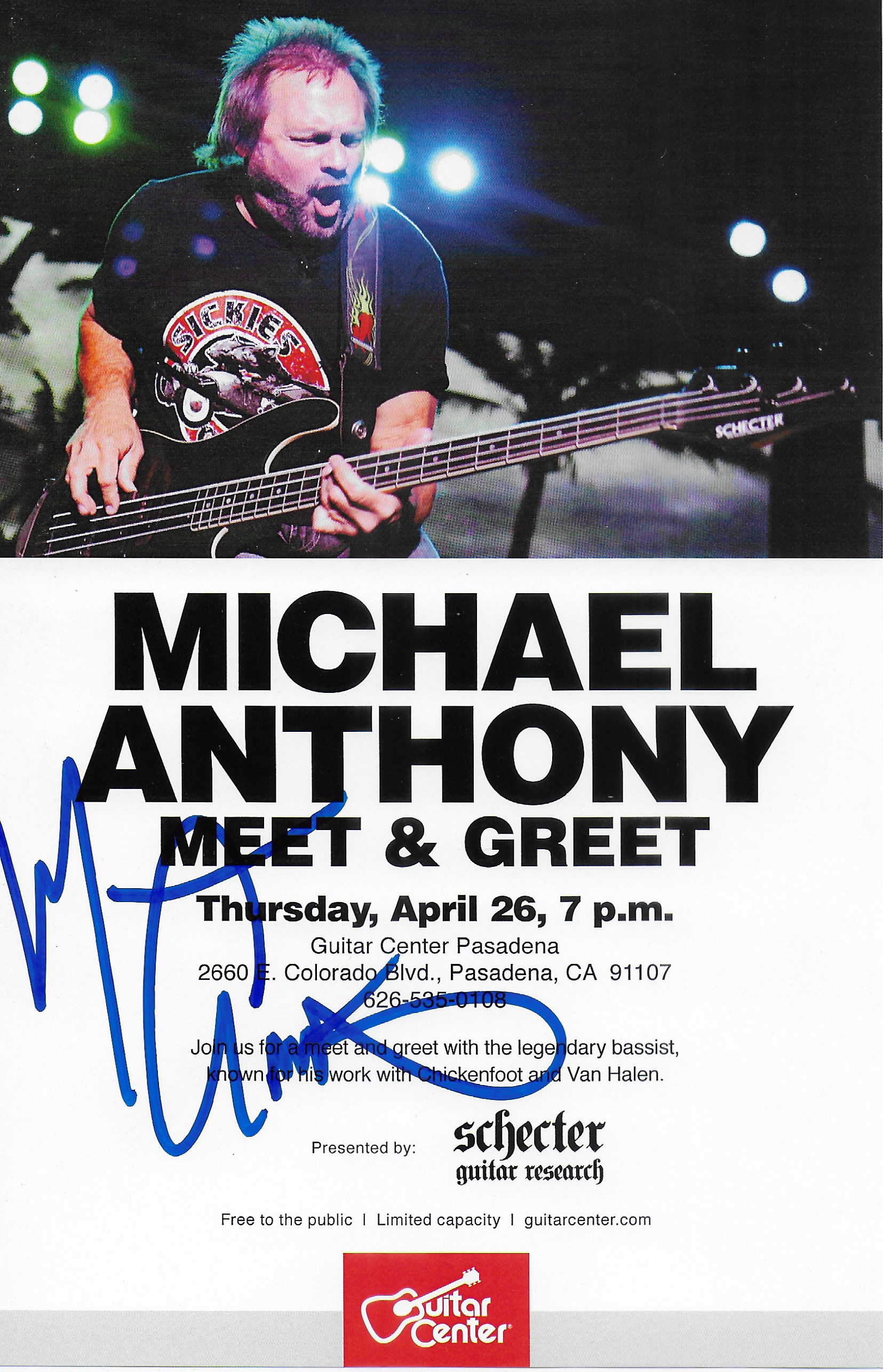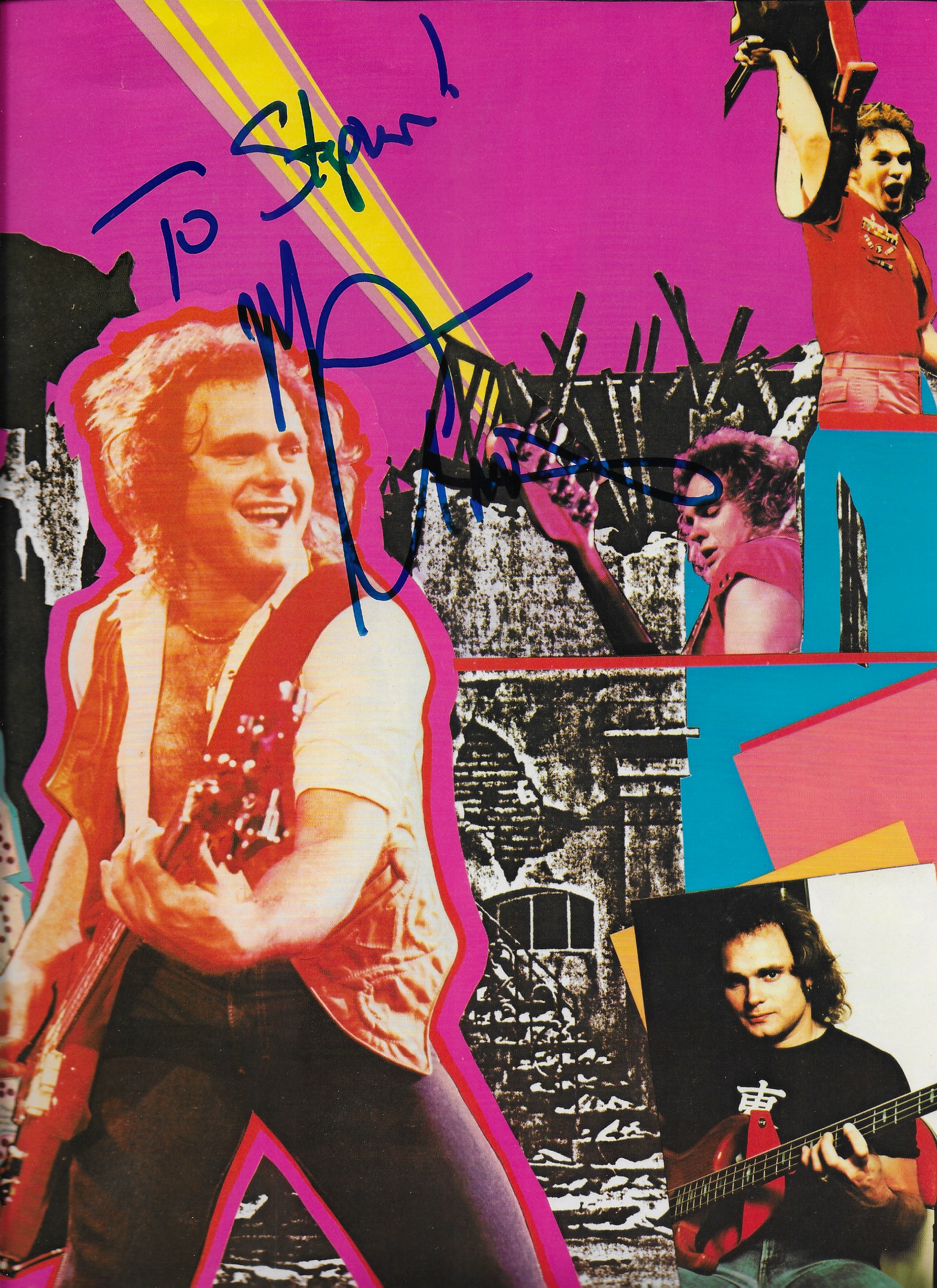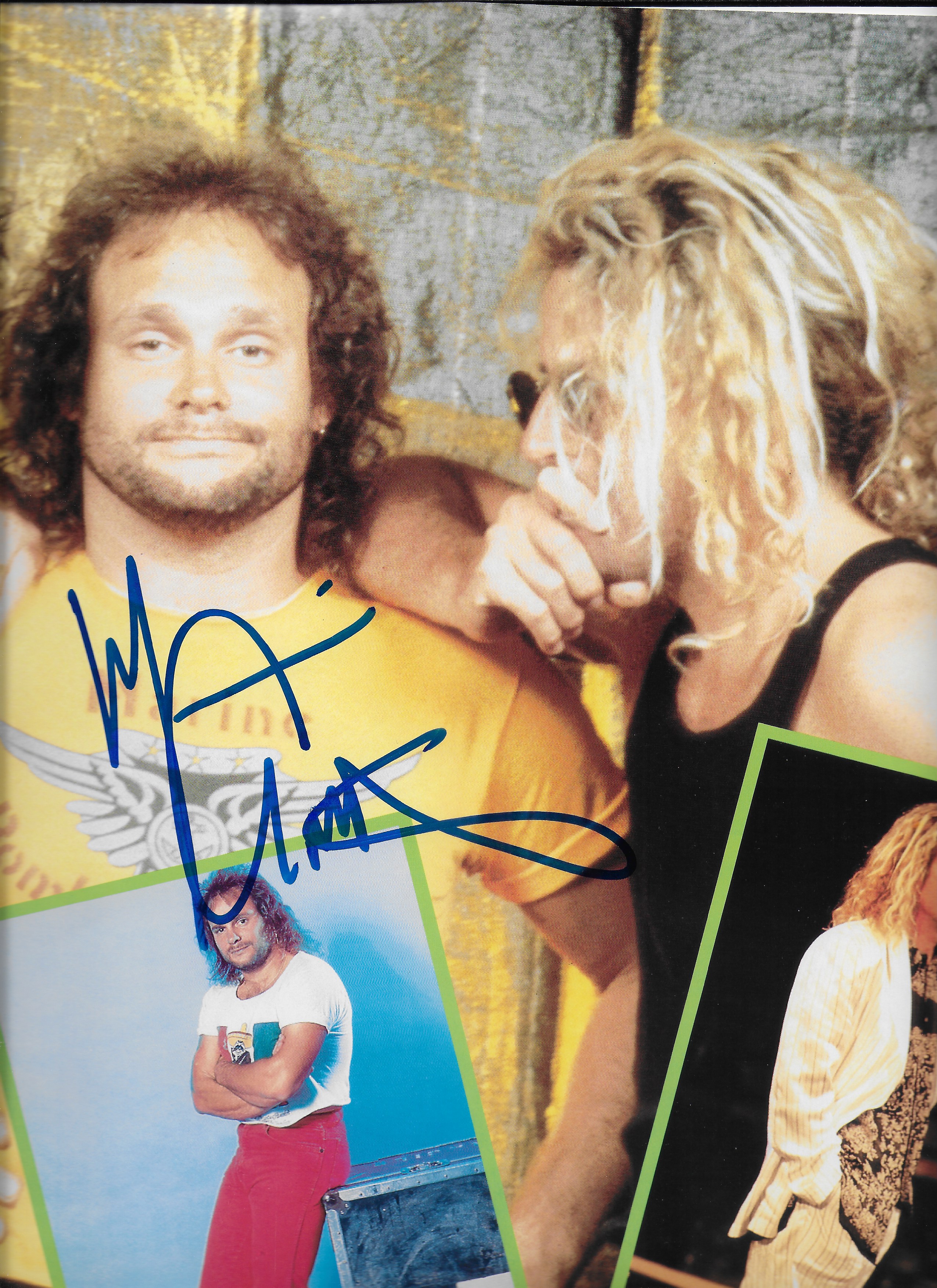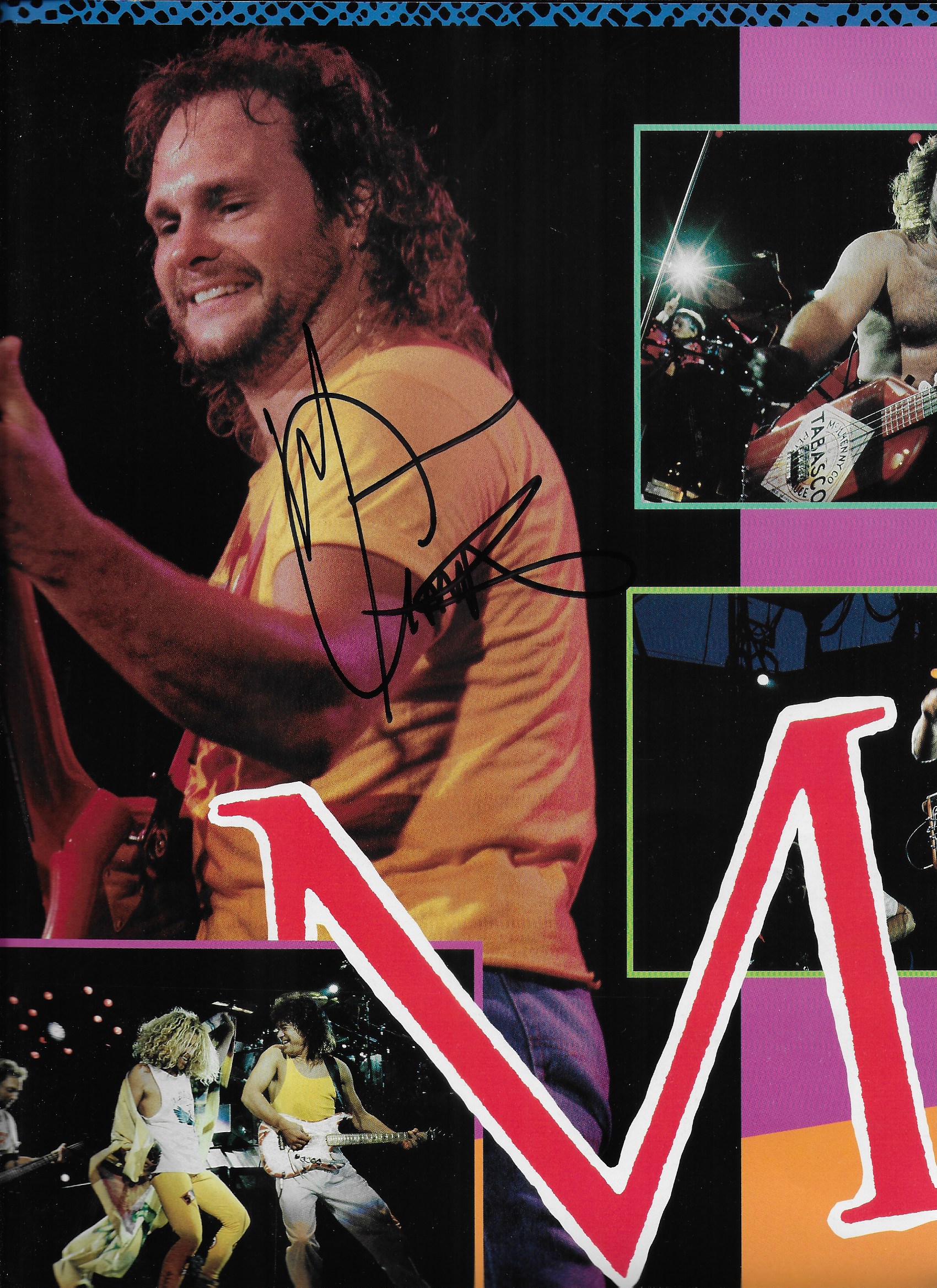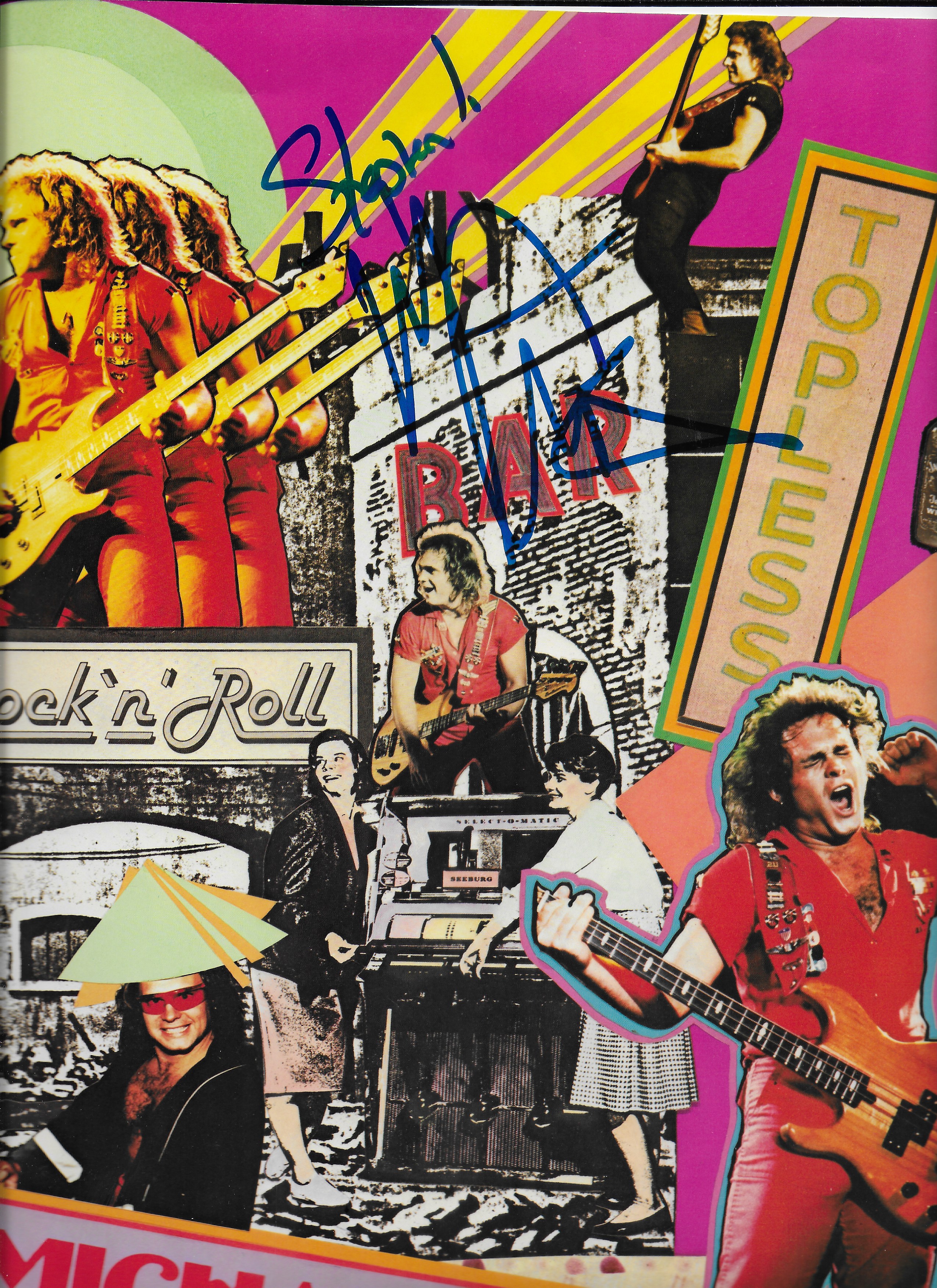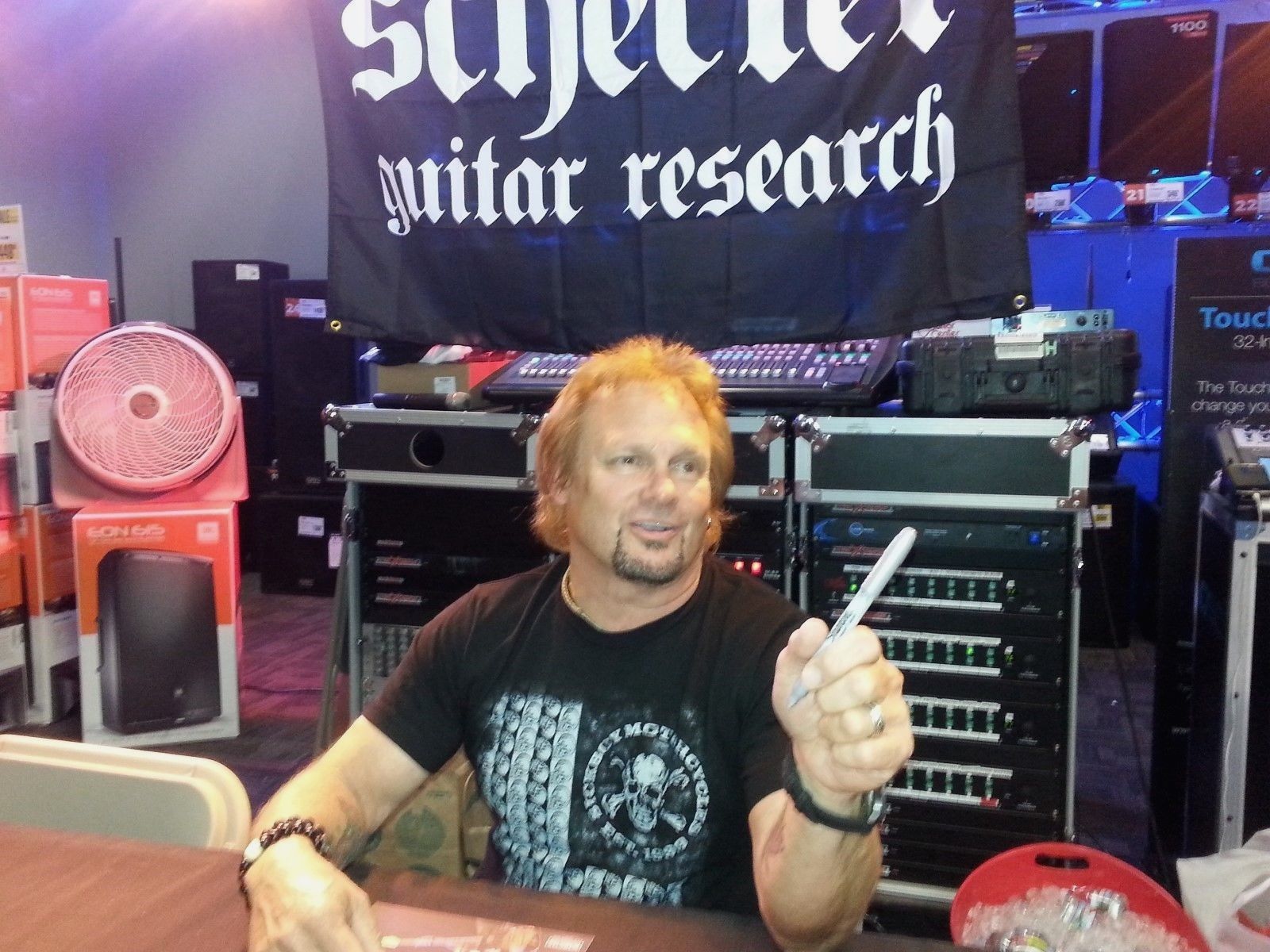 The always so generous Michael Anthony.
The above signatures of Michael Anthony were all obtained
at The Guitar Center on April 26, 2018

A complete unused US FESTIVAL TICKET from the 1983 weekend
in which VAN HALEN appeared.
(Yes, I was there)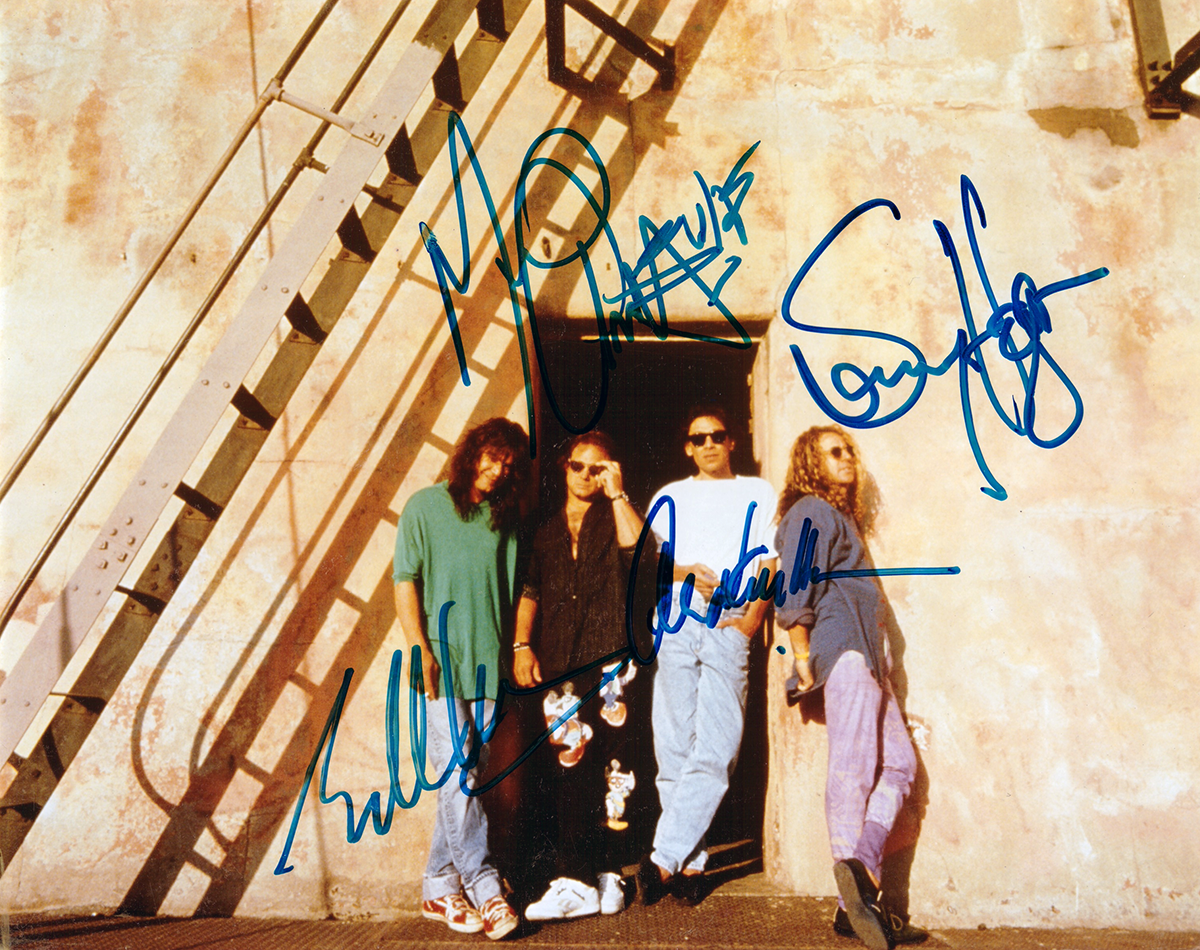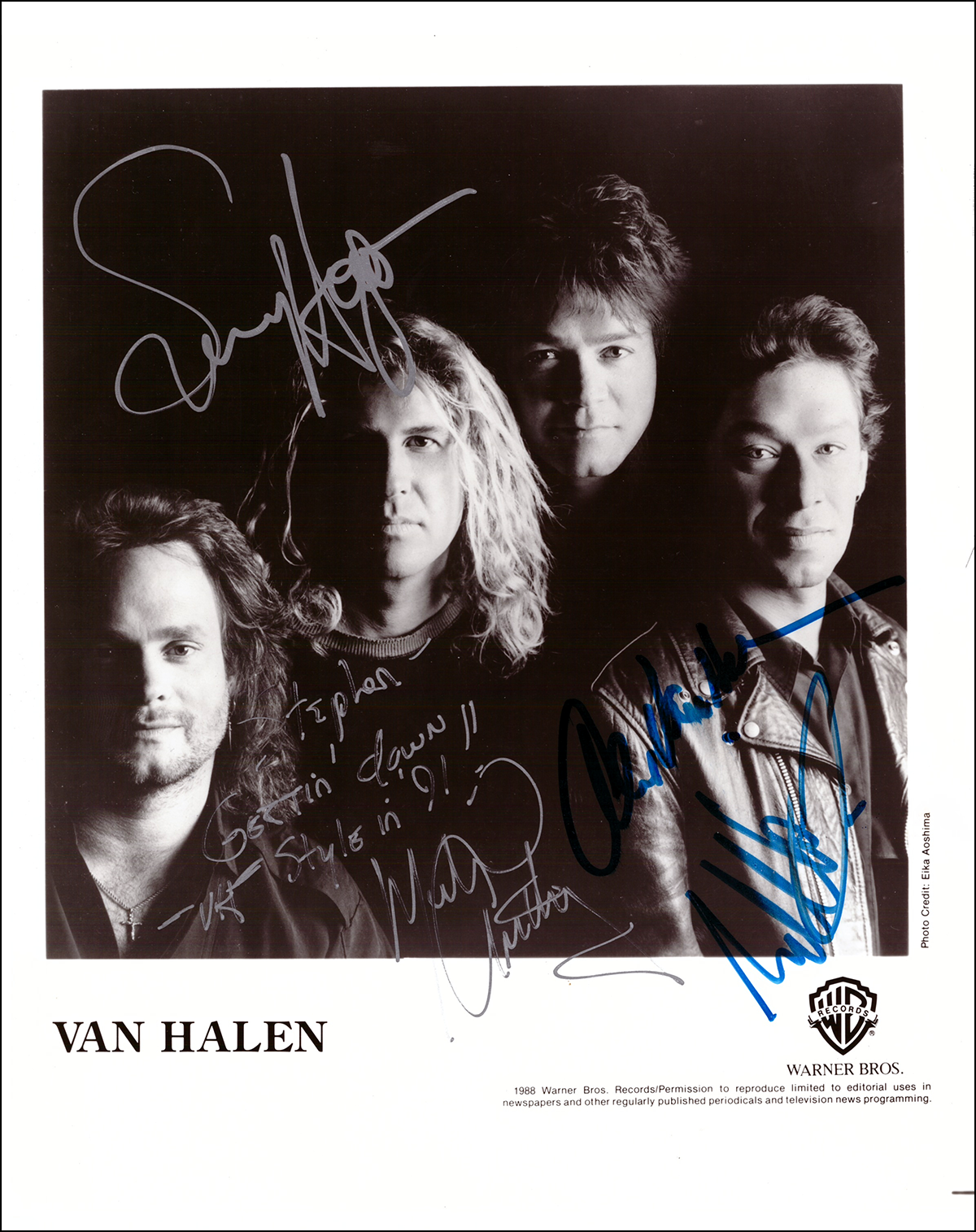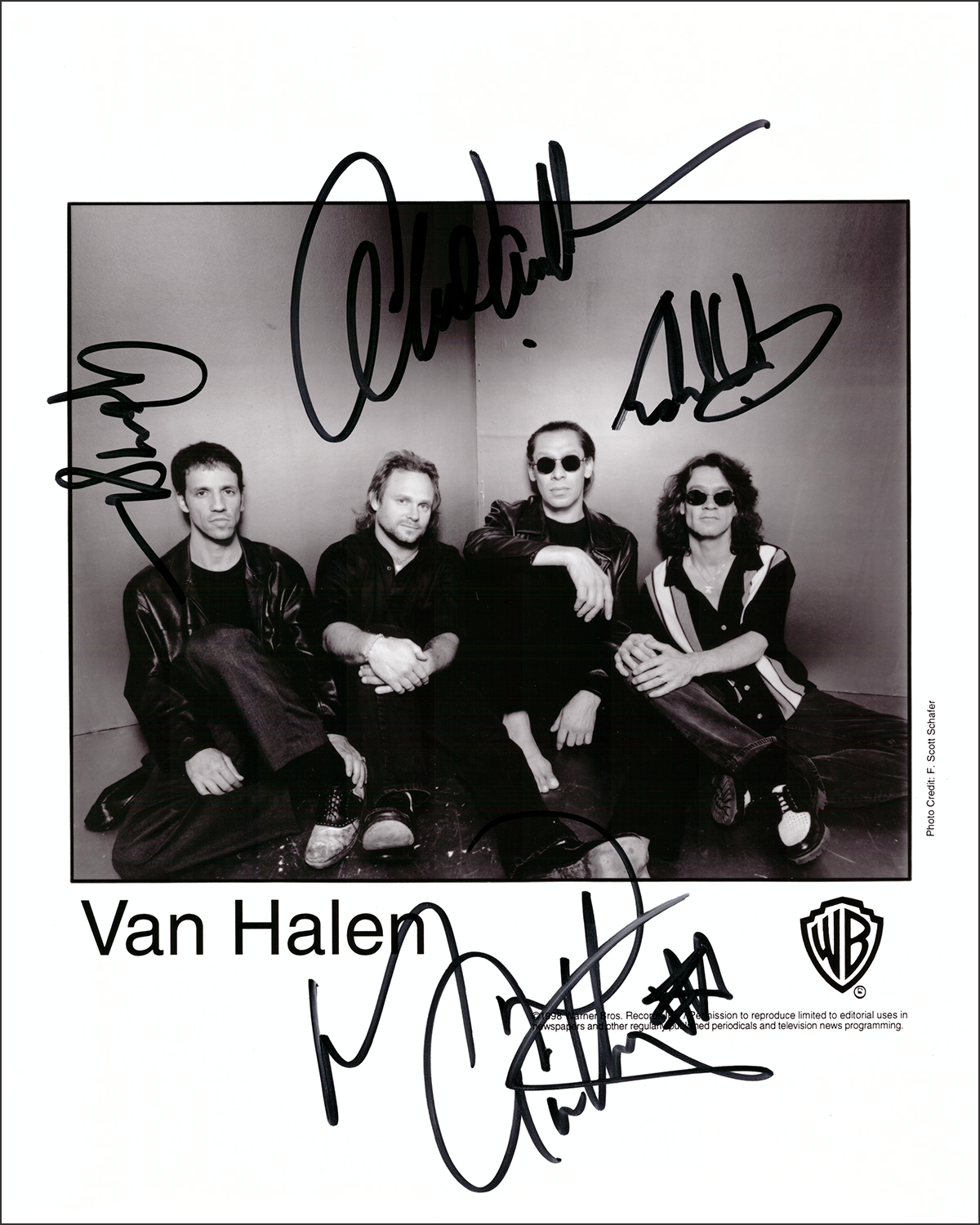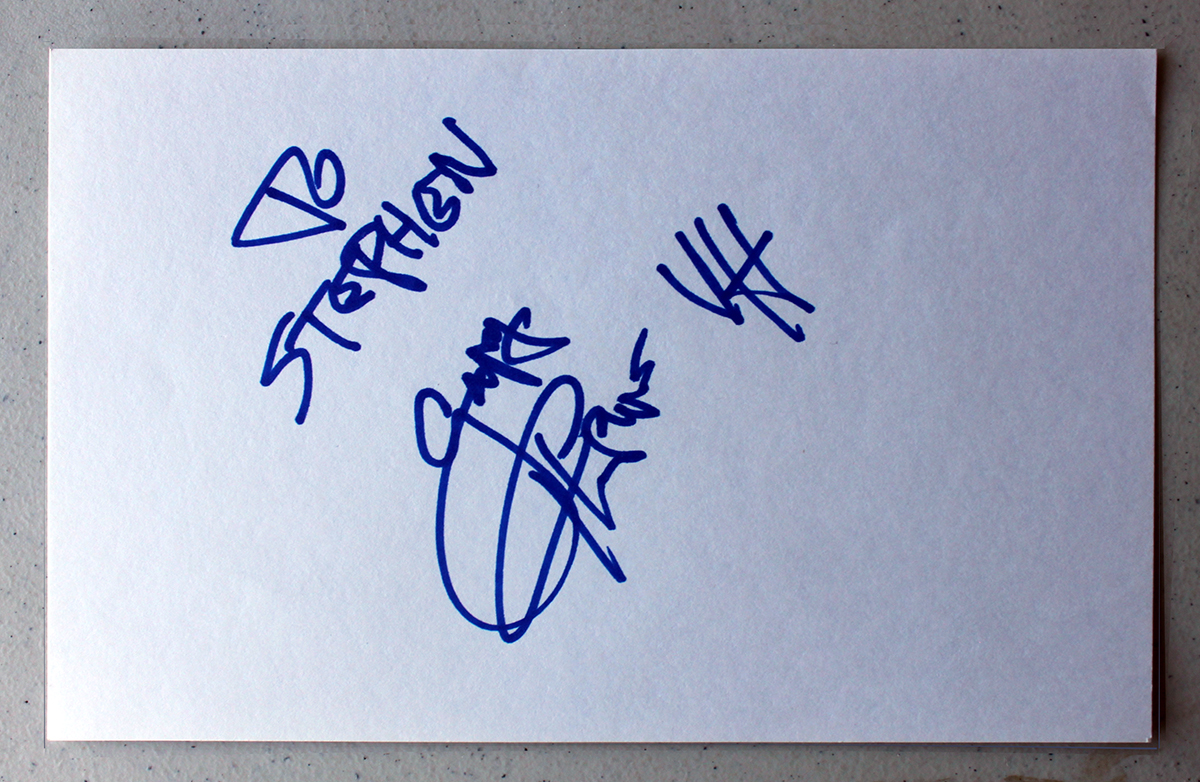 Gary Cherone (of Van Halen at that time) signed this 5X8 plain index card
autographed outside of The House of Blues in Hollywood on September 17, 1999,
as he went into the Paul McCartney listening party that night
for Paul's performance of Run Devil Run.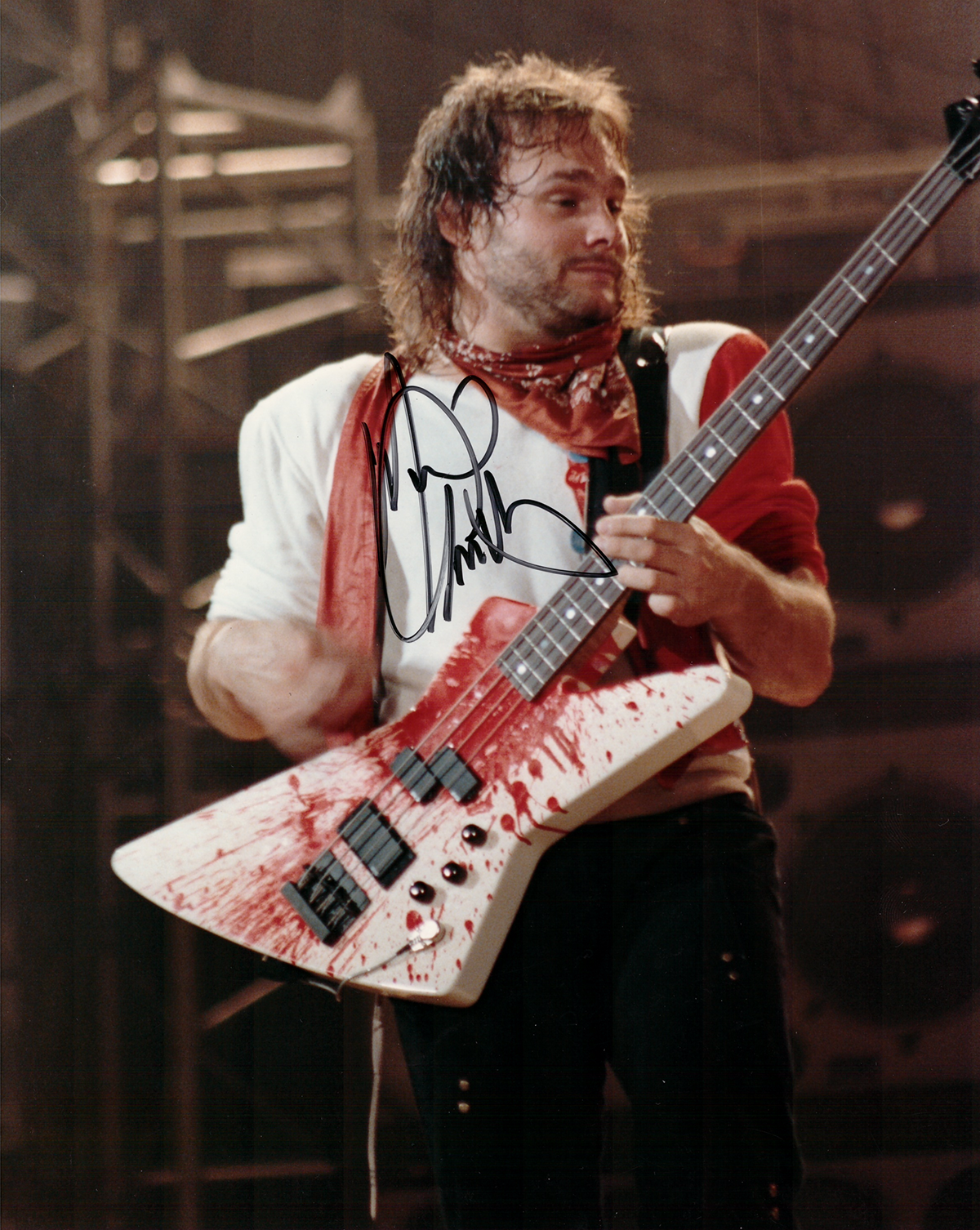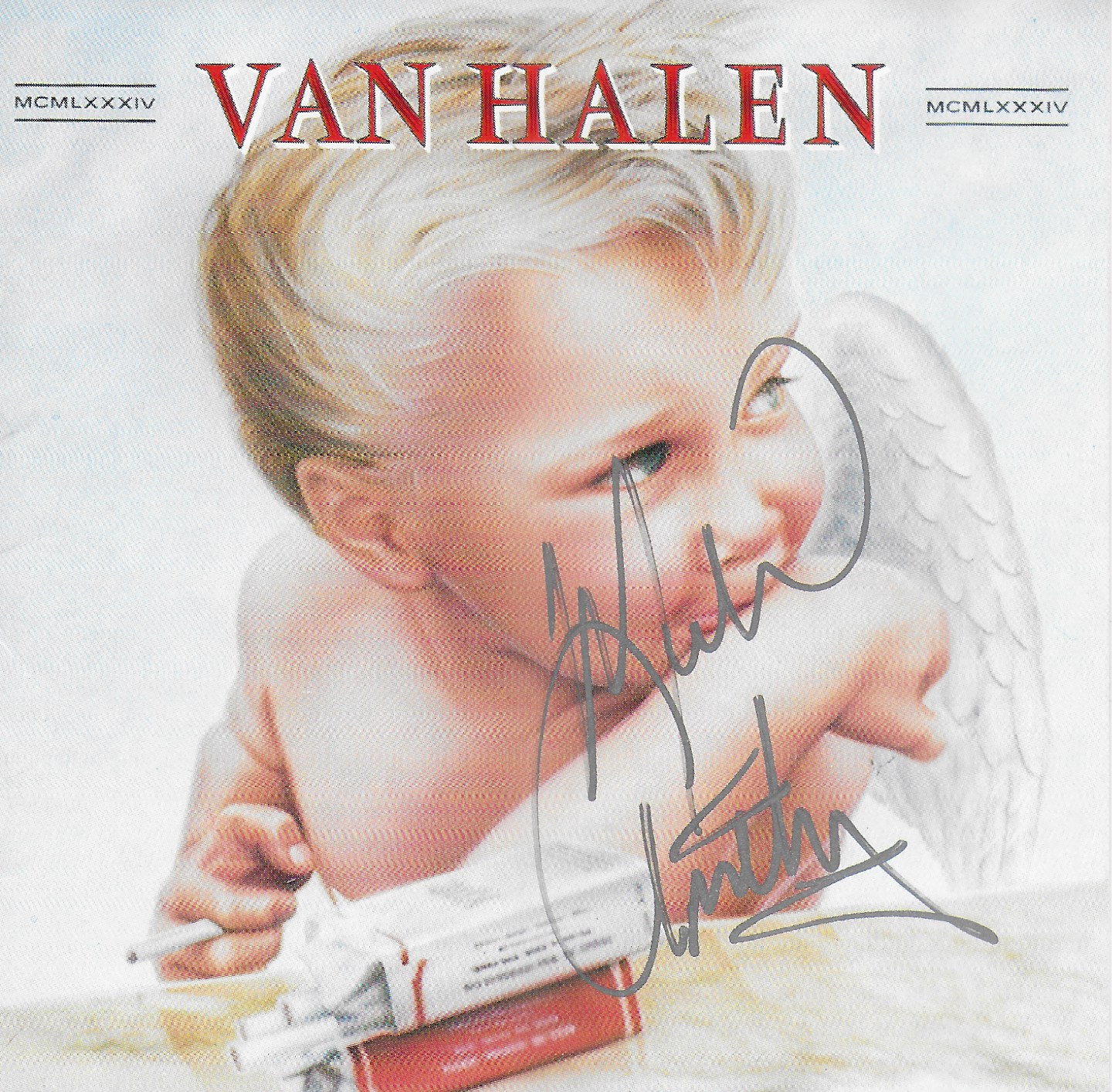 WHAT NOW has become "A FULL" Michael Anthony signature
(on this 1984 CD cover), as to his more recent much shortened signatures…………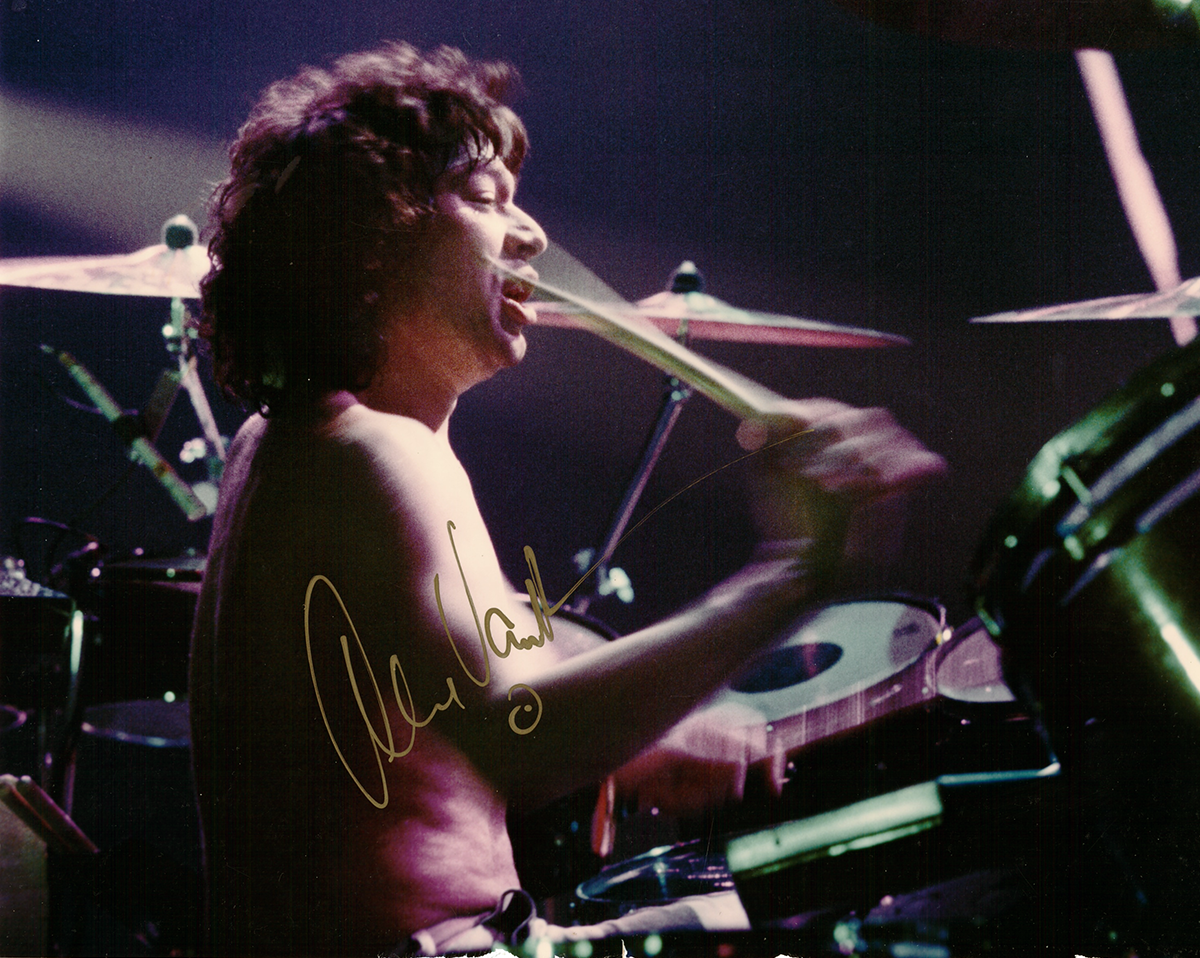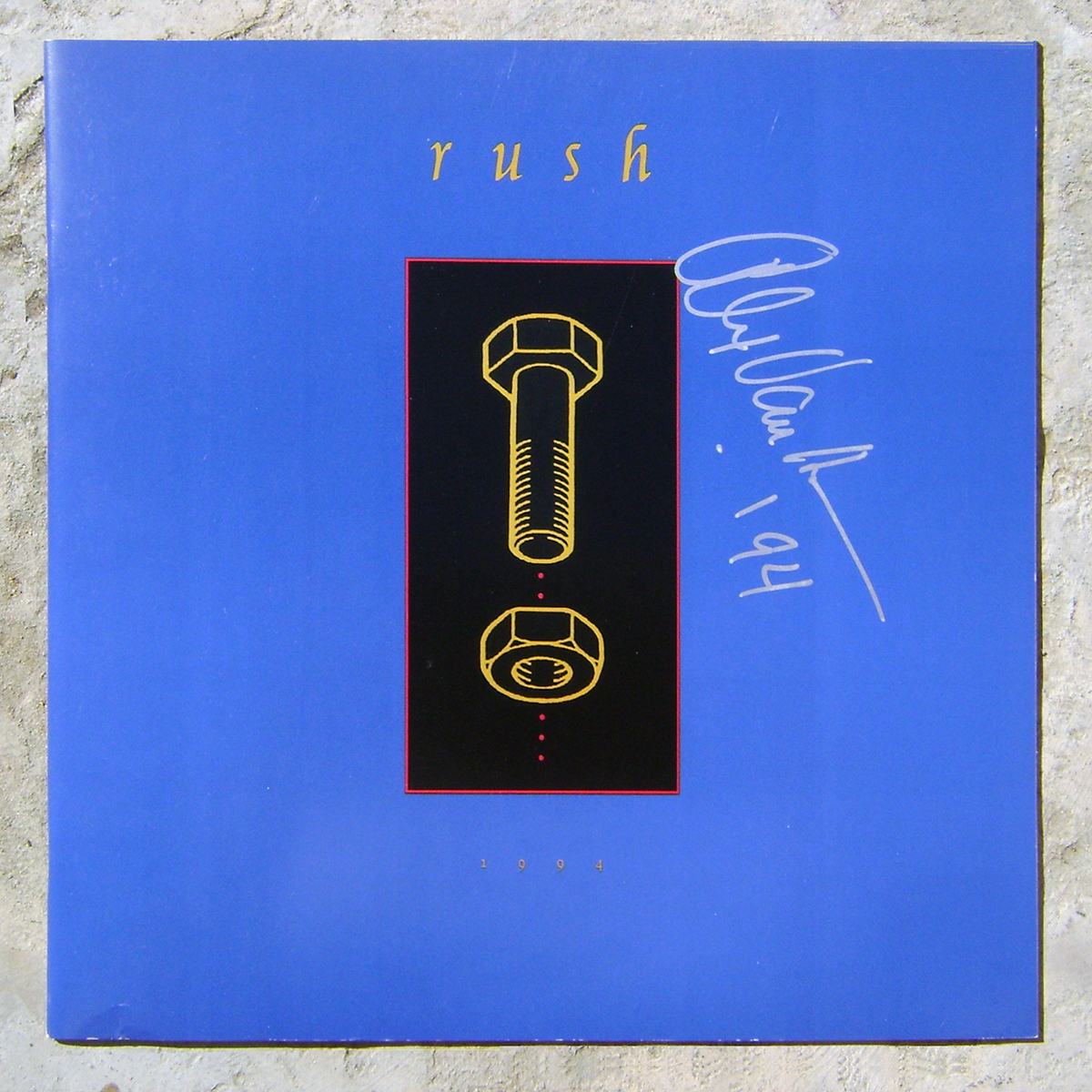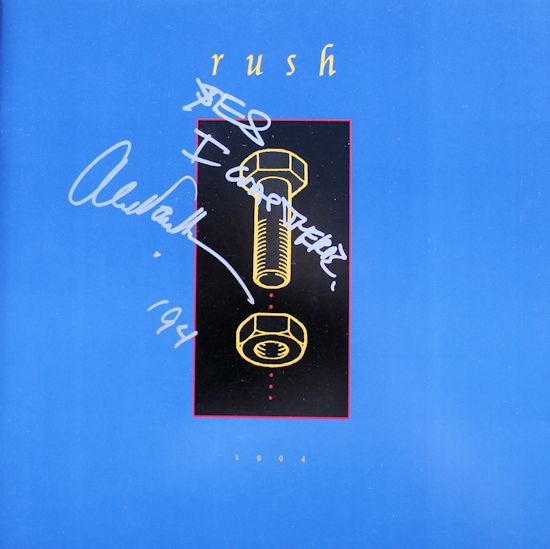 Nobody would ever believe sitting in front of my wife and I at the
February 3, 1994 RUSH concert at The Fab Forum,
was Alex Van Halen, so I asked Alex if he would provide me "proof".
Van Halen for me has been a band that I have had pretty good success at obtaining their signatures from, but have had more misses than hits. In other words, I have seen them by chance at many places, but not knowing any of the members would be at such places, I wasn't able to get items signed. That said, I must compliment this band on their always very generous nature.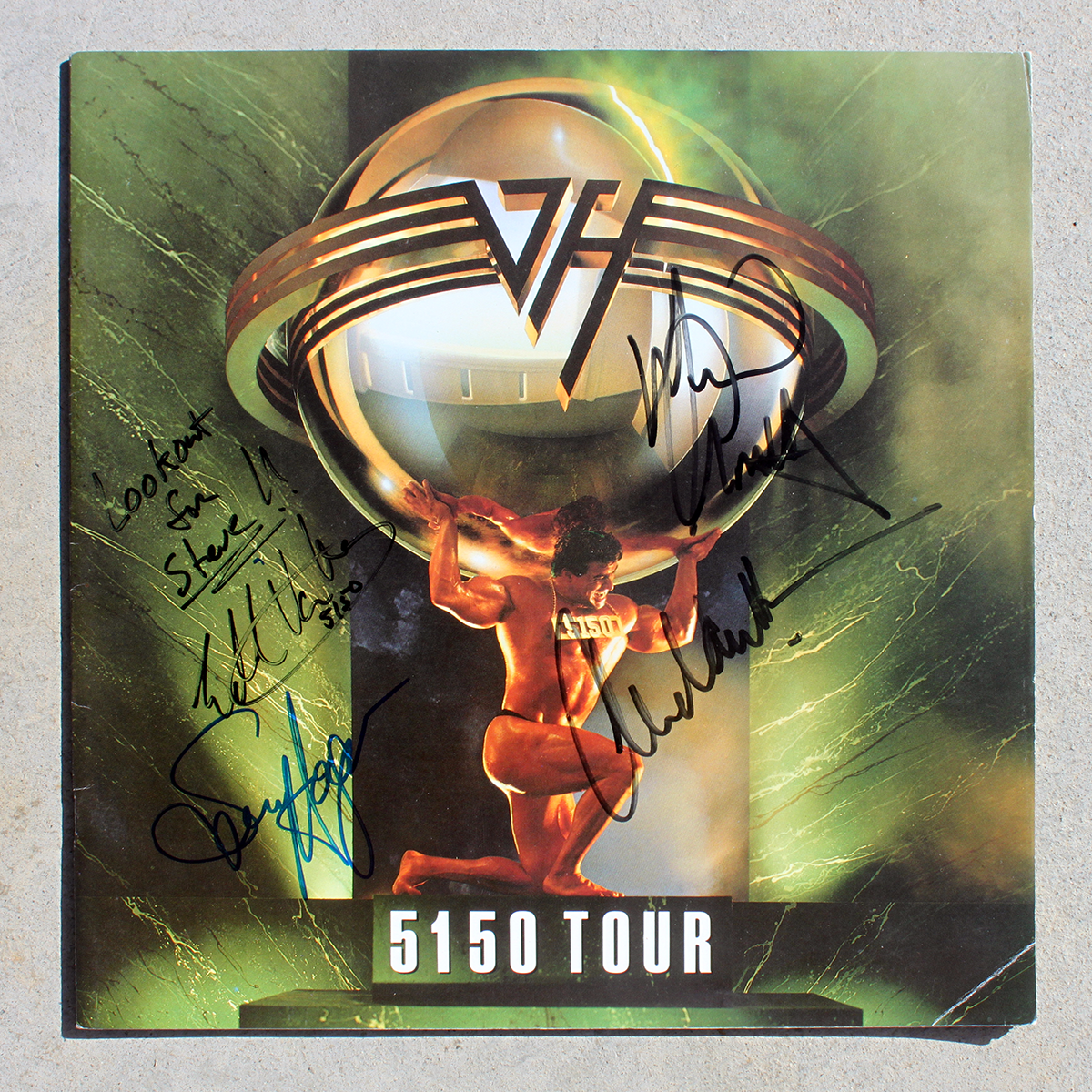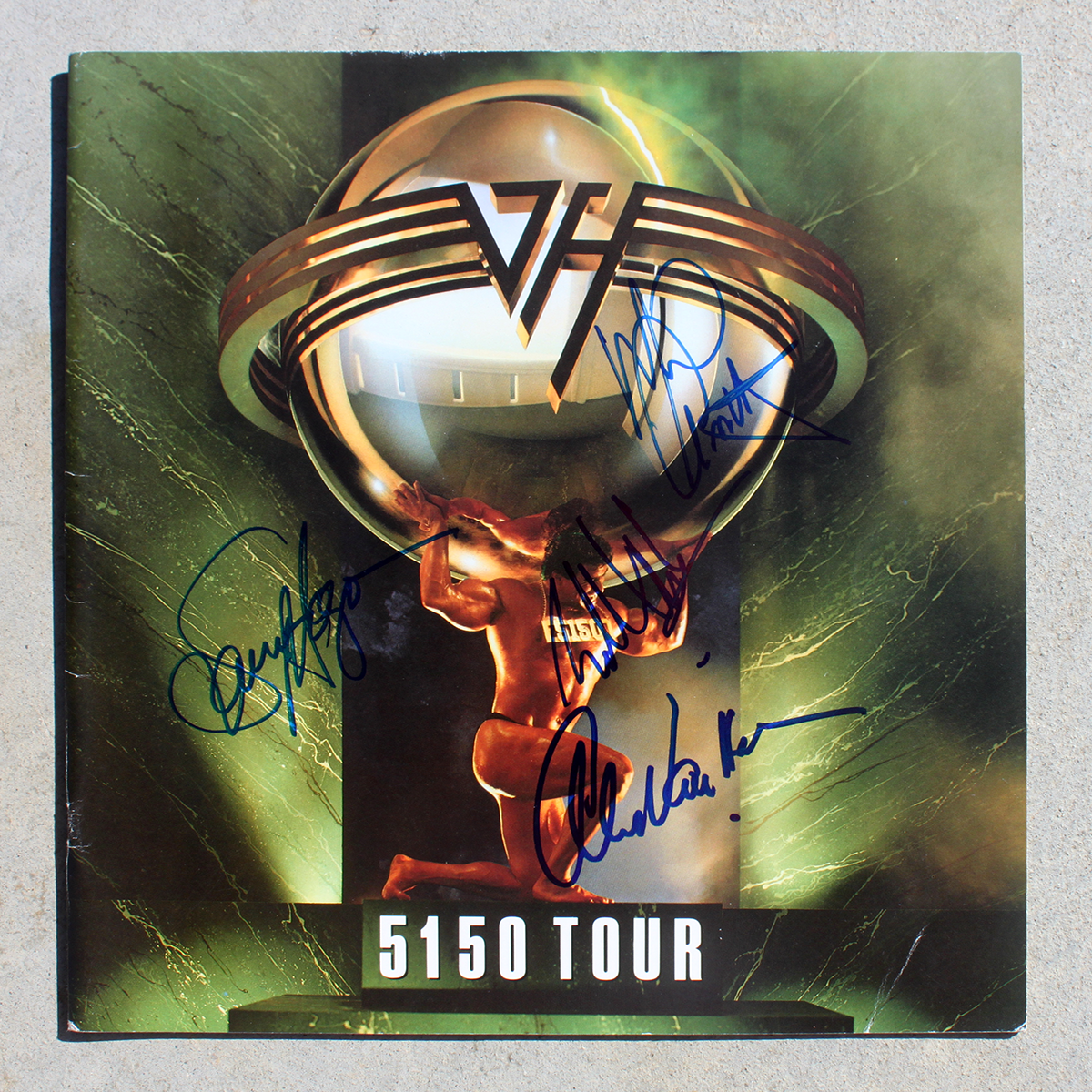 Fully signed Van Halen 5150 Tour Books, autographed by all members
at The Hard Rock Café at The Beverly Center on April 24, 1994.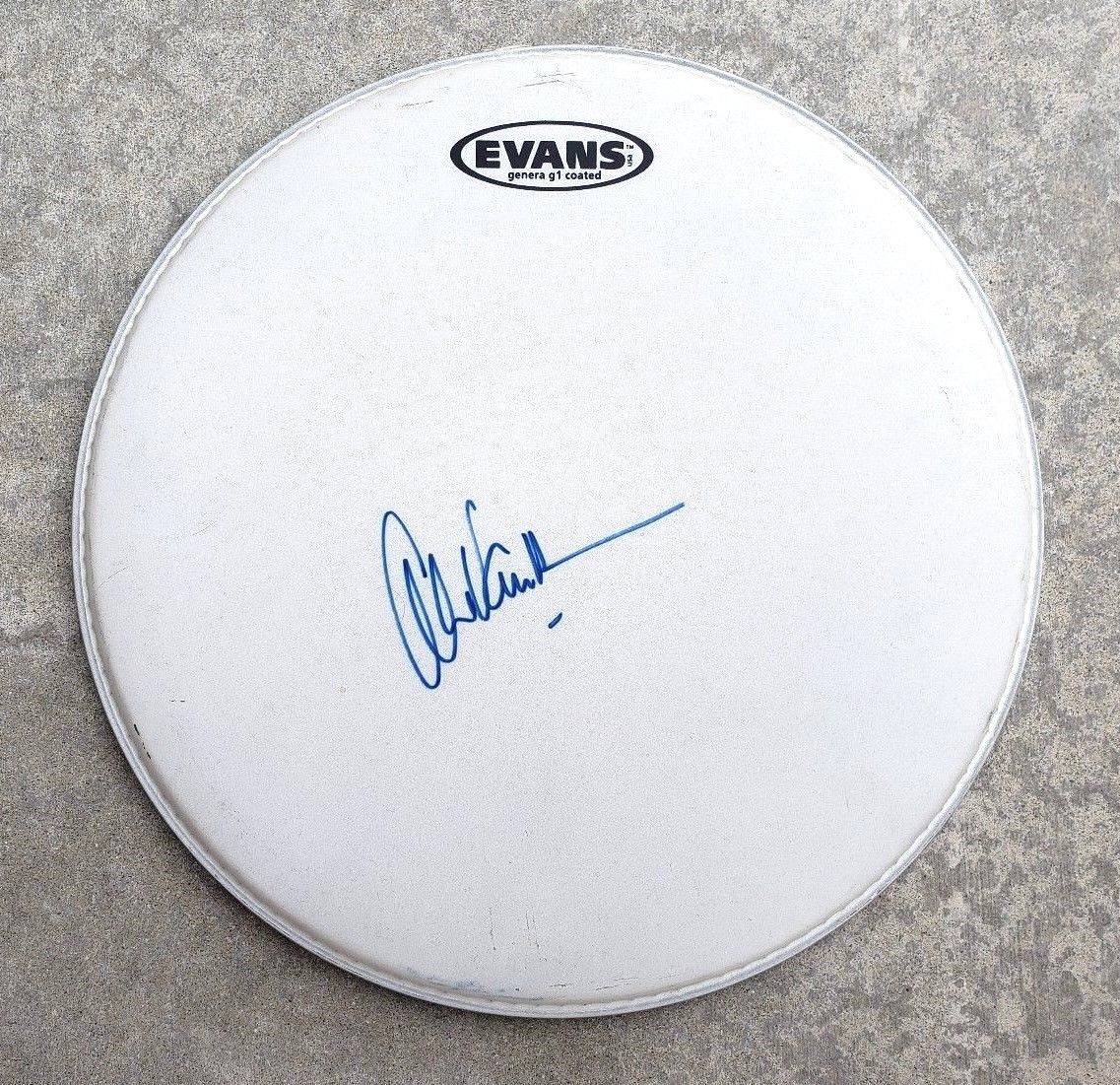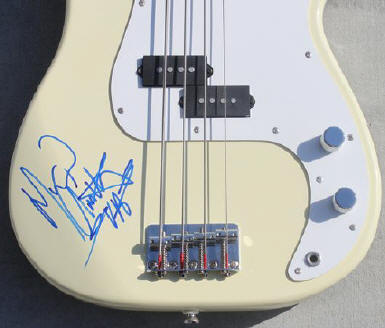 Signed guitar by Michael Anthony.
This signed guitar was obtained prior to 1994
and would be almost impossible to obtain today.
AUTOGRAPHED VAN HALEN ALBUMS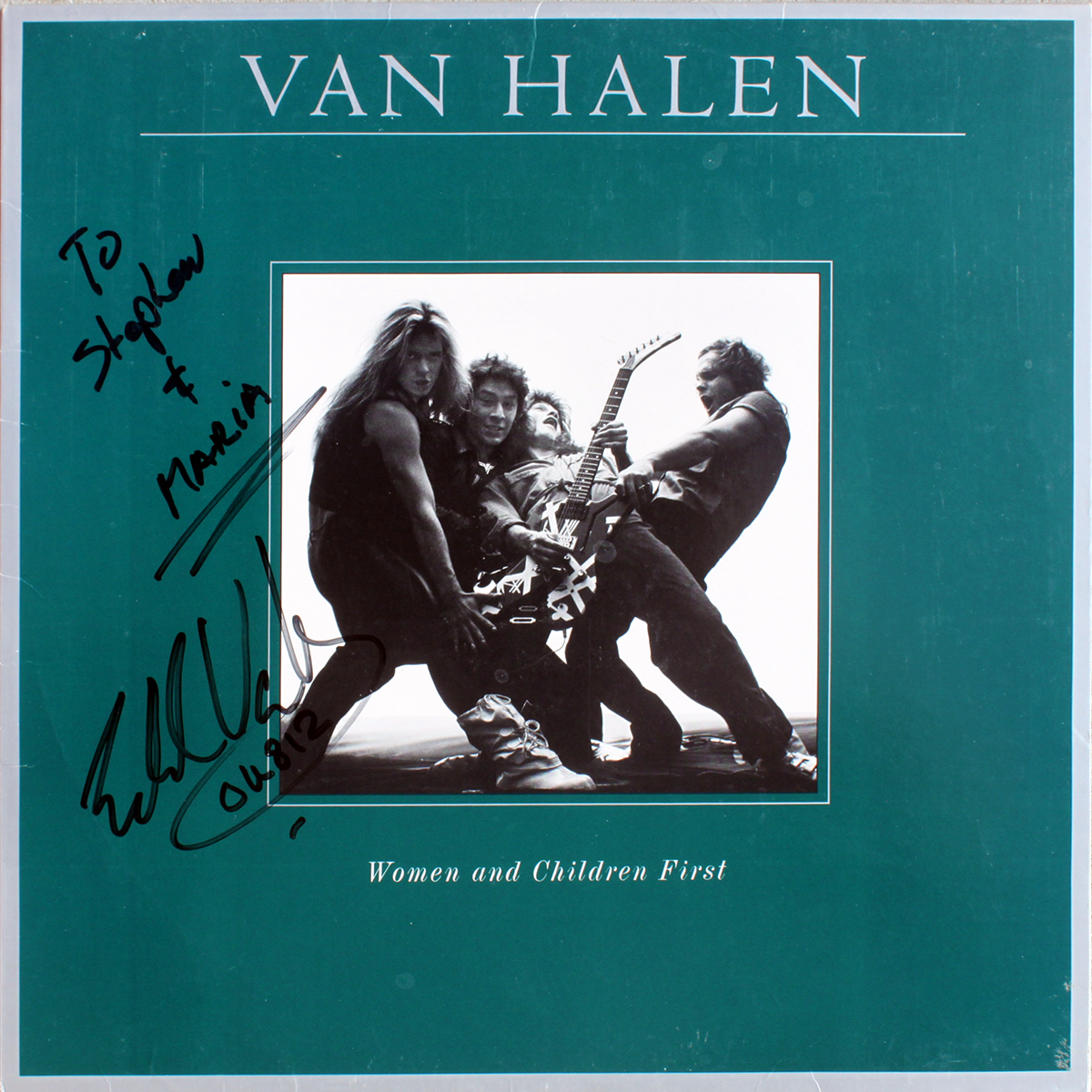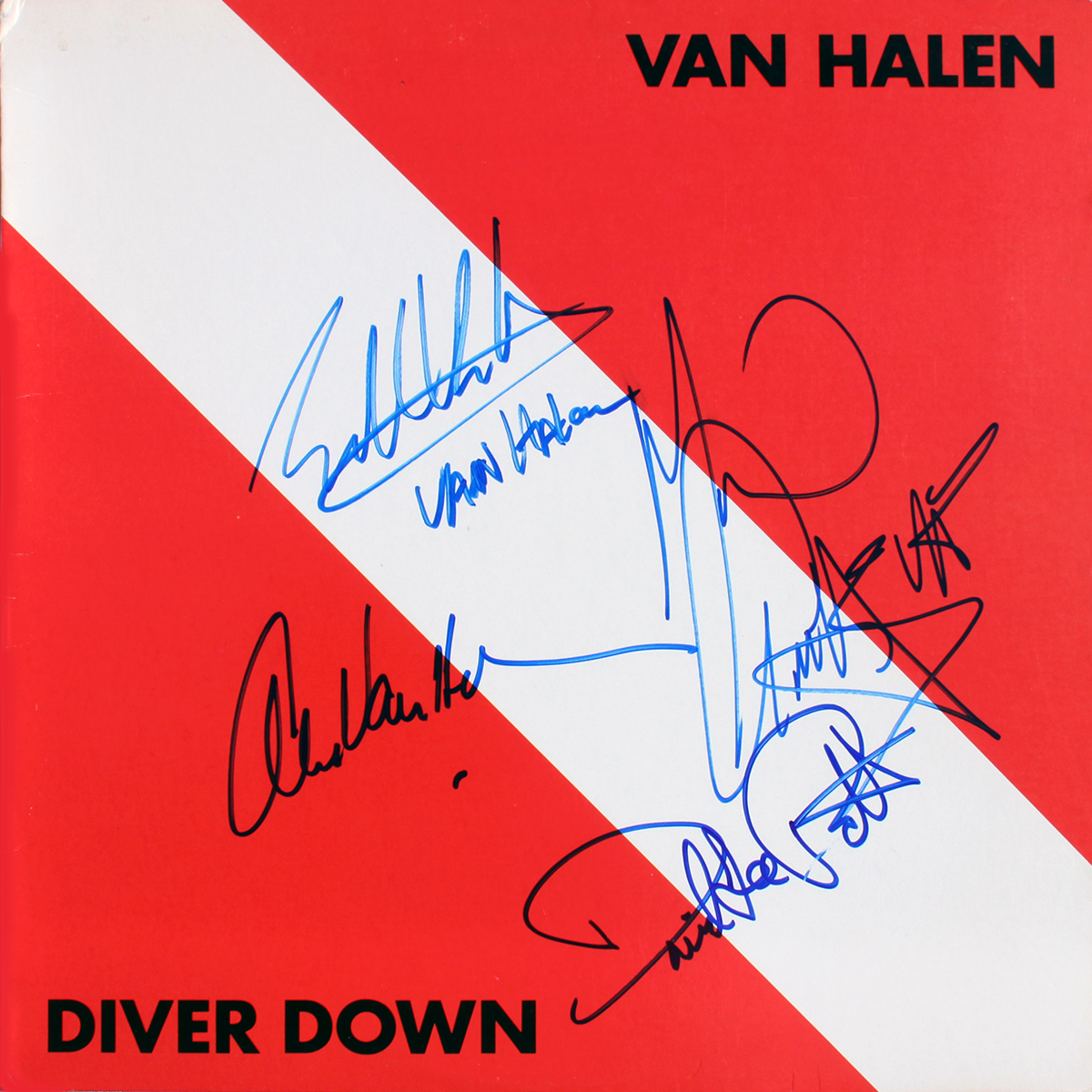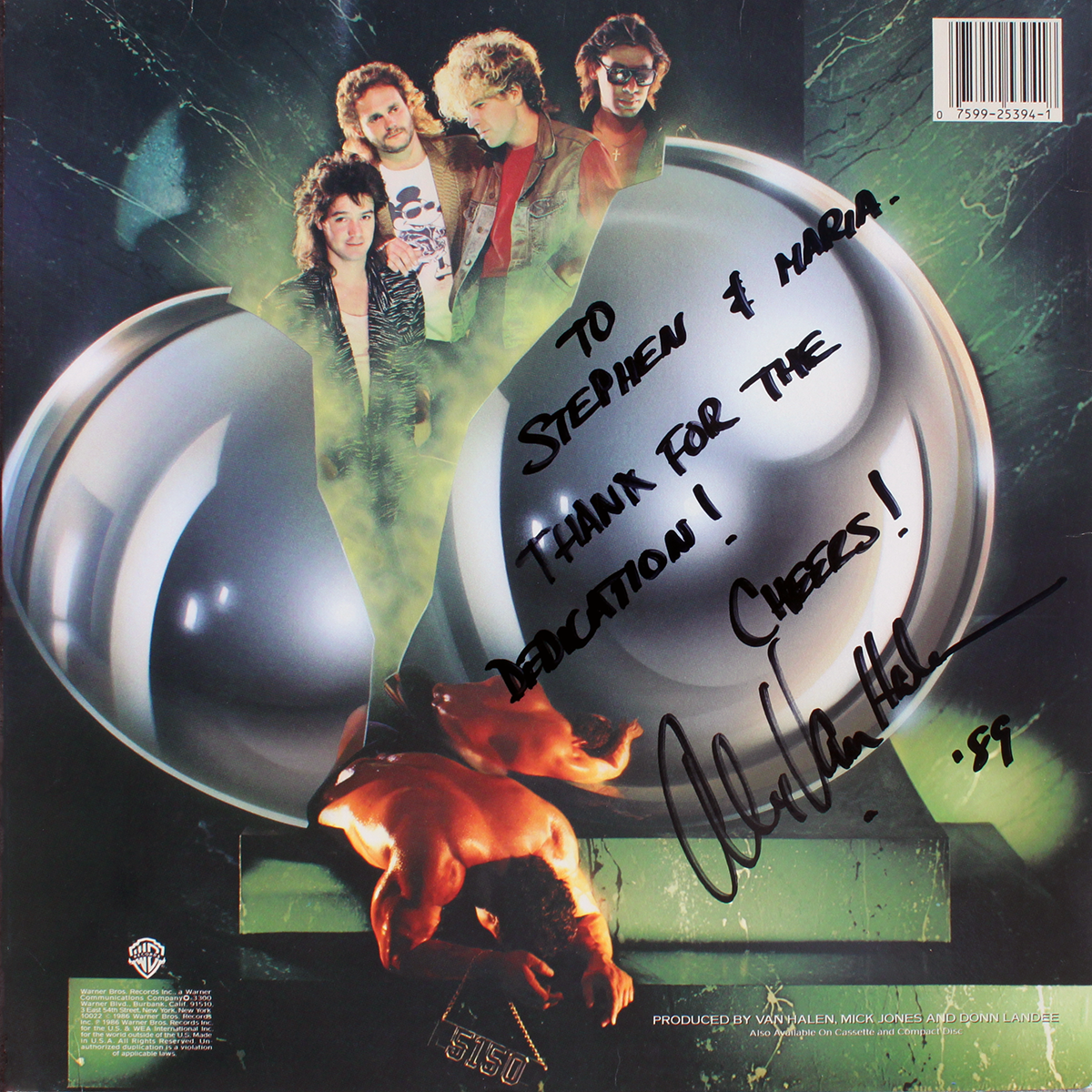 Unless otherwise specifically stated, it would be almost impossible for me to go back and research when and where every signature by these 6 members of the band were signed. Van Halen is some of the first, and earliest signatures
I every started collecting or ever obtained.
From about 1986 – 1990, Van Halen members appeared as much as anyone at Rockline and at KLOS radio. During that time it was a gravy train of both opportunity and signatures. Each member was signing everything and (almost) anything that was handed to them.
The May 11, 1998 visit to Rockline was the only time (to the best of my memory) that I ever saw Gary Cherone with another band member(s). Thus, I obtained the B&W 8X10 at that time, that you see on this page.