_______________________________________________________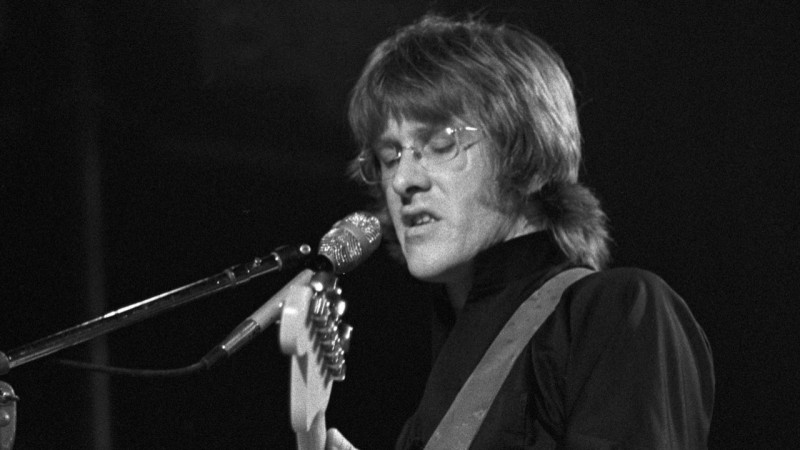 REST IN PEACE MR. PAUL KANTNER
March 17, 1941 — January 28, 2016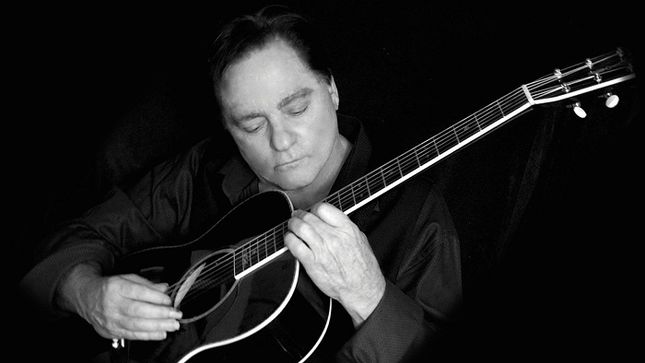 REST IN PEACE MR. MARTY BALIN
January 30, 1942 — September 28, 2018
_____________________________________________________________________________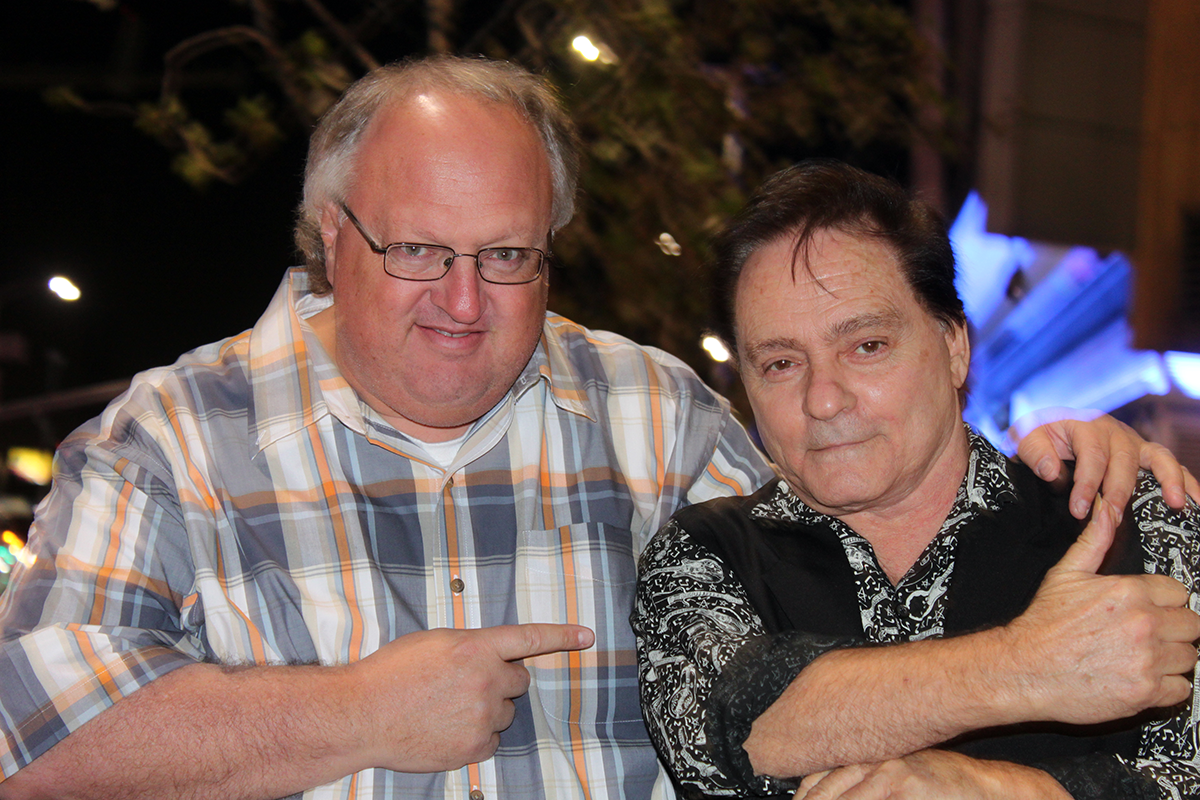 One of my absolute favorite musicians of all time, Marty Balin.
Marty Balin of the Jefferson Airplane/Jefferson Starship, and I outside of The Grammy Museum on Tuesday November 17, 2015. I was so happy to have finally met this man that I have admired since first hearing the song "Miracles" back in 1975.
WOW, happy, happy day indeed!
The Starship album "Knee Deep In The Hoopla" autographed by Grace Slick
and the 1989 Jefferson Airplane self-titled album autographed by
Grace Slick, Jack Cassidy and Paul Kantner.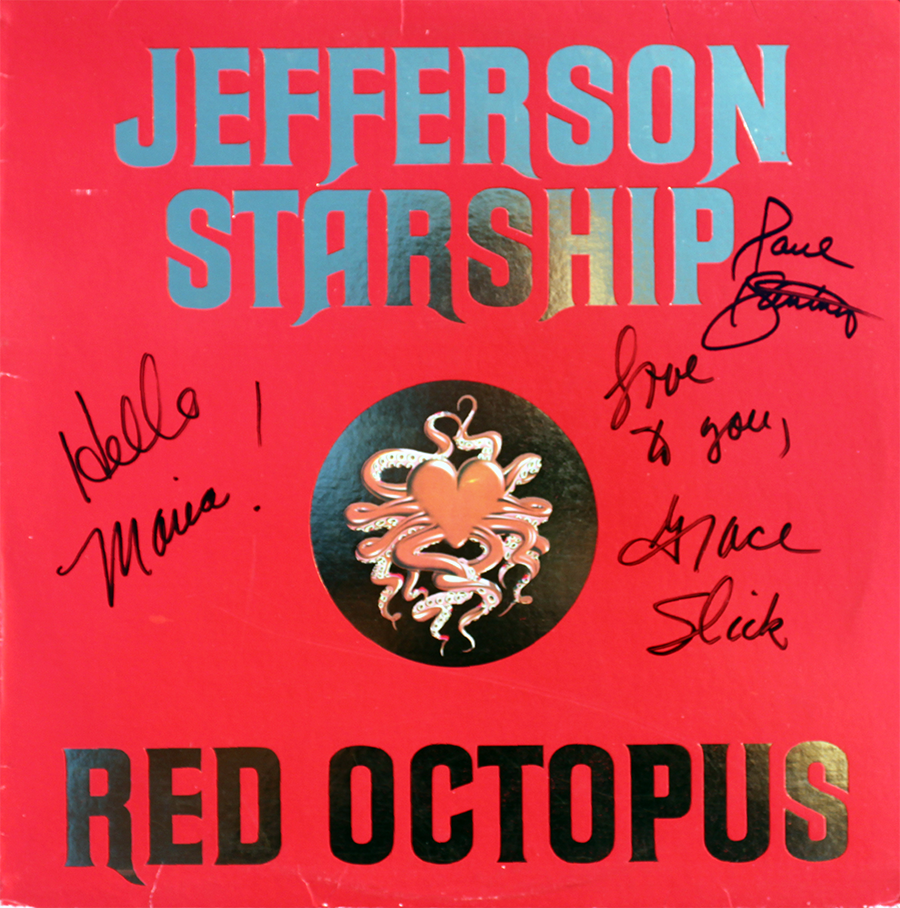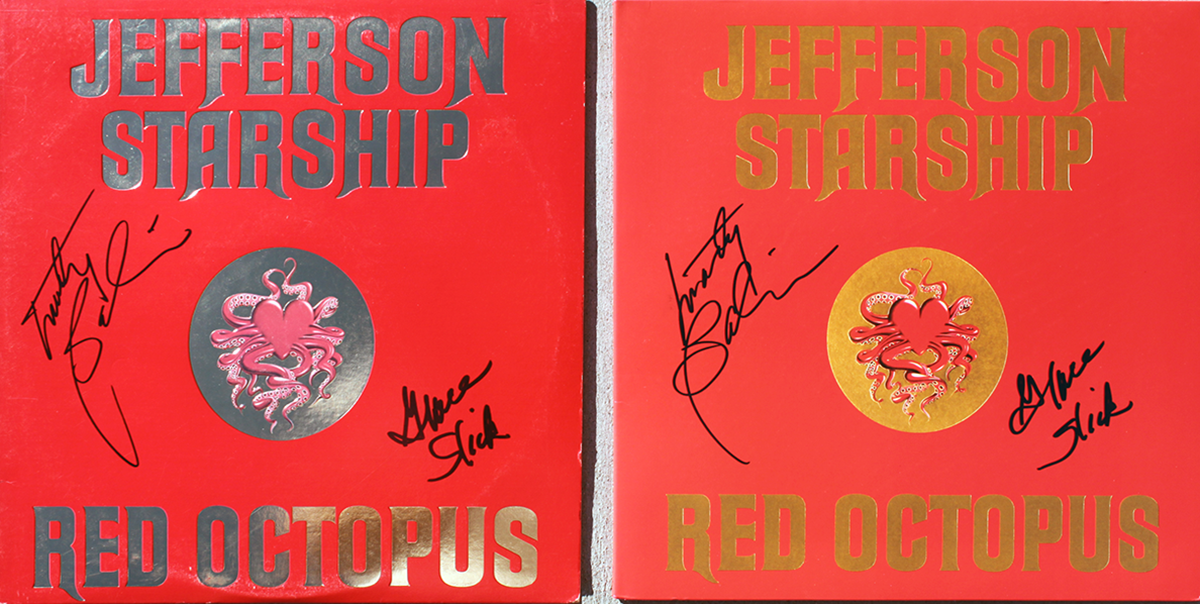 I have always enjoyed the entire "Red Octopus" album, especially the song "Miracles".
Signed by of the singers from this amazing album are Grace Slick (autographed on September 13, 2013 in Woodland Hills at the Gallery 319, art viewing show) and Marty Balin (autographed on November 17, 2015 in Los Angeles at The Grammy Museum).
I am so very proud to have this LP signed by these legends of Rock and Roll.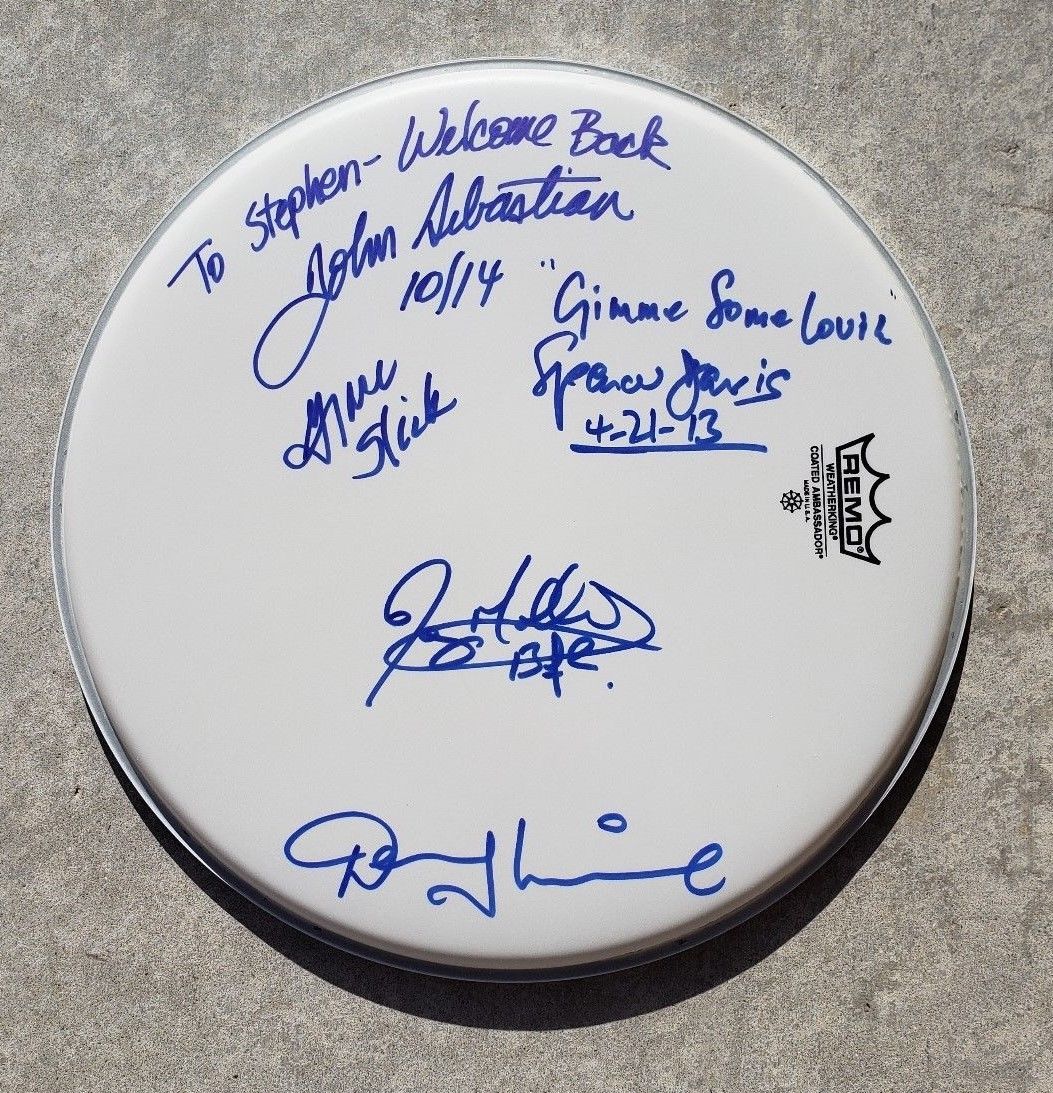 Various Classic Artists Signed drum head by:
John Sebastian: at The Coach House October 14, 2012
Spencer Davis at The Rock and Roll Show April 21, 2013
Grace Slick at Gallery 319 in Woodland Hills September 21, 2013
Denny Laine and Joey Molland at Beatlefest October 11, 2014

The following Book, Poster and Photographs were autographed by
JORMA KAUKONEN and JACK CASADY
On December 29, 2018 in Berkeley at the Freight & Salvage Coffee House nightclub.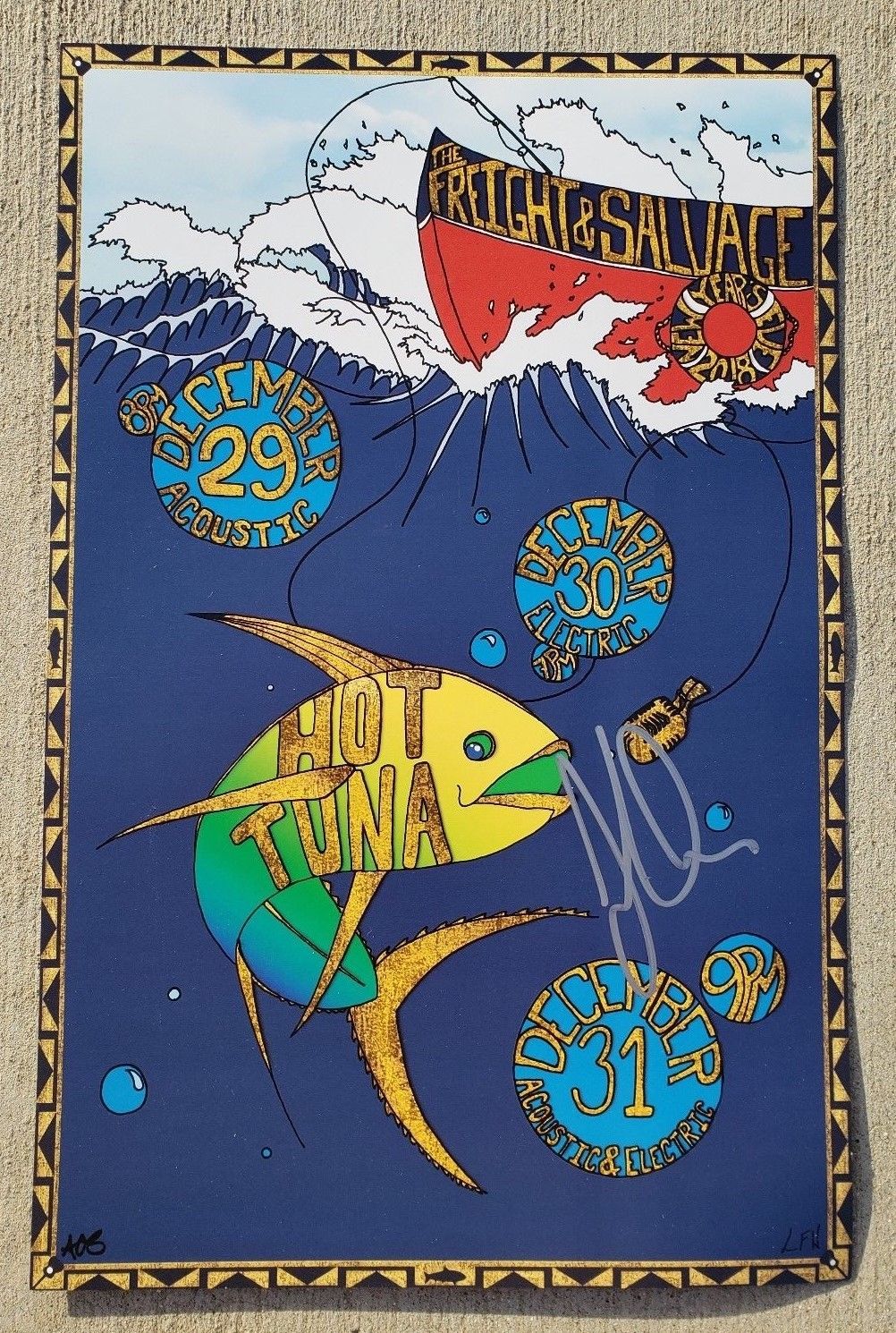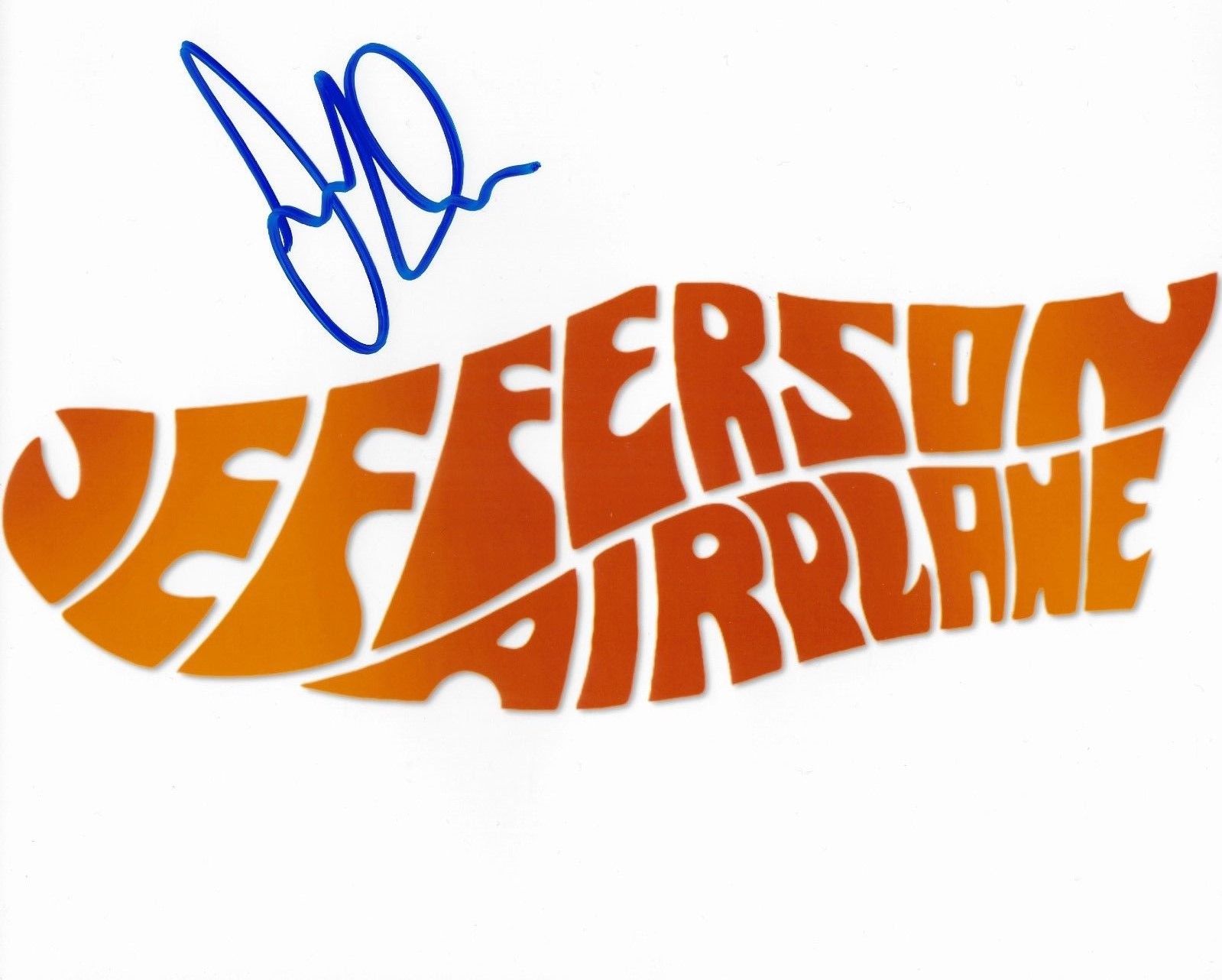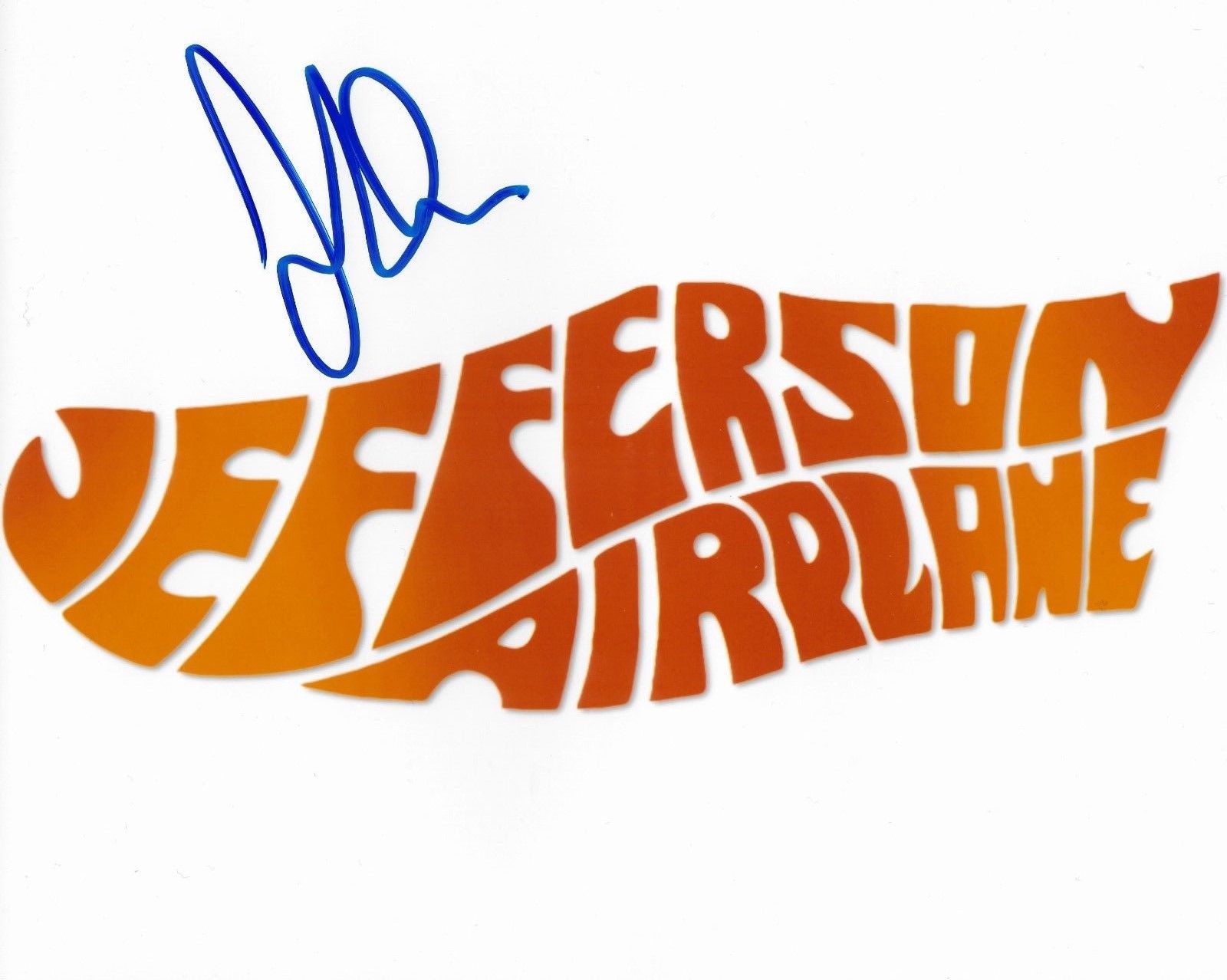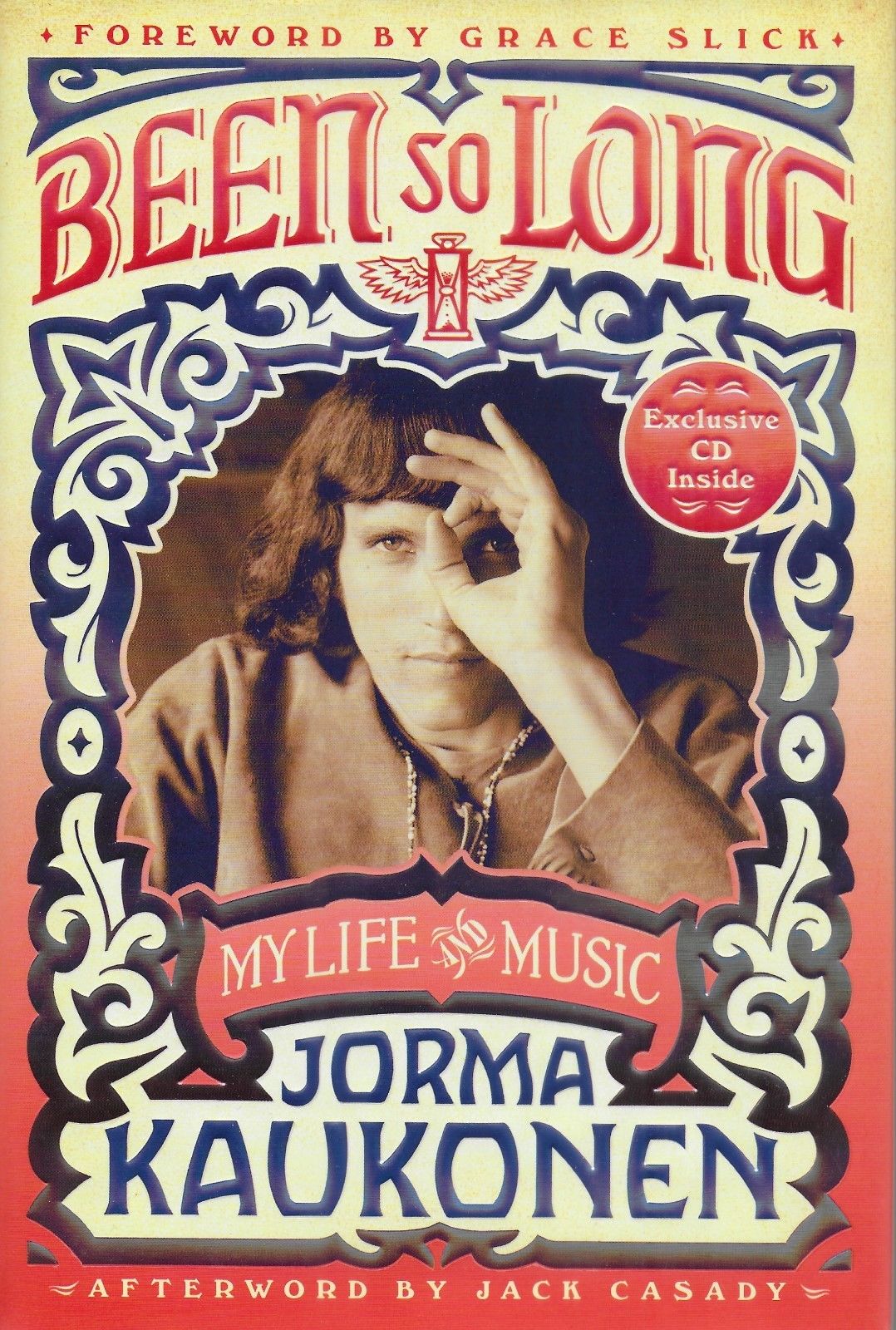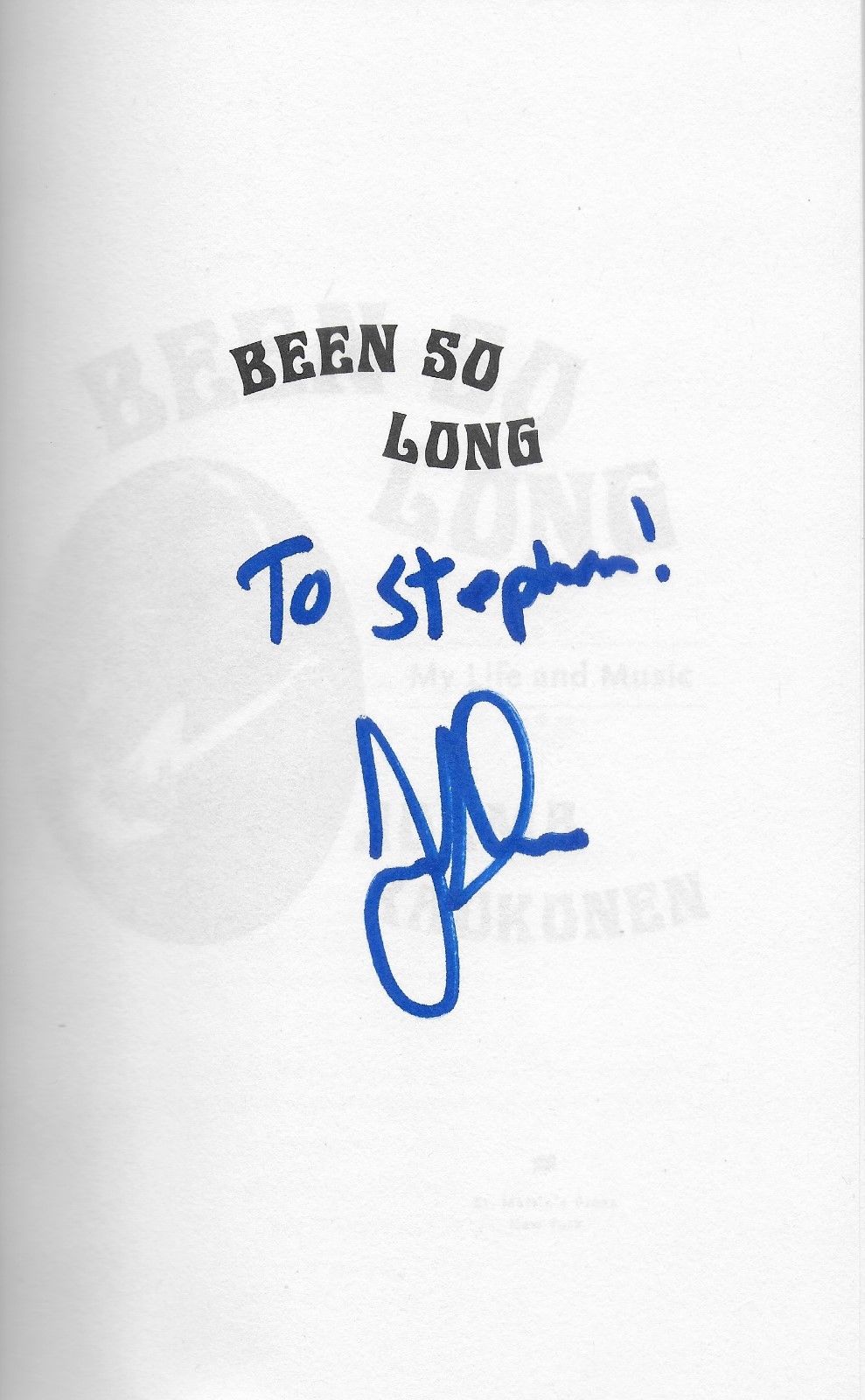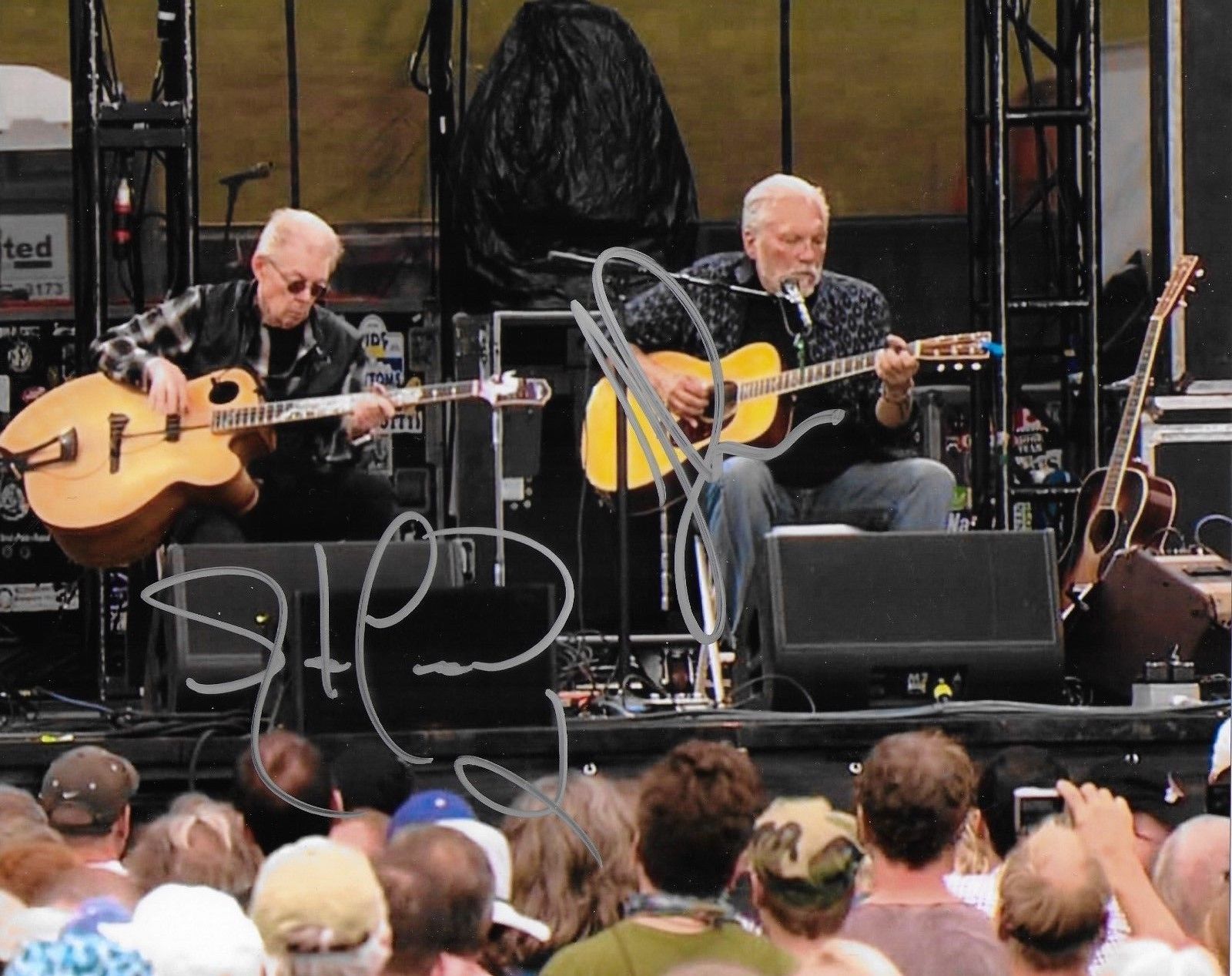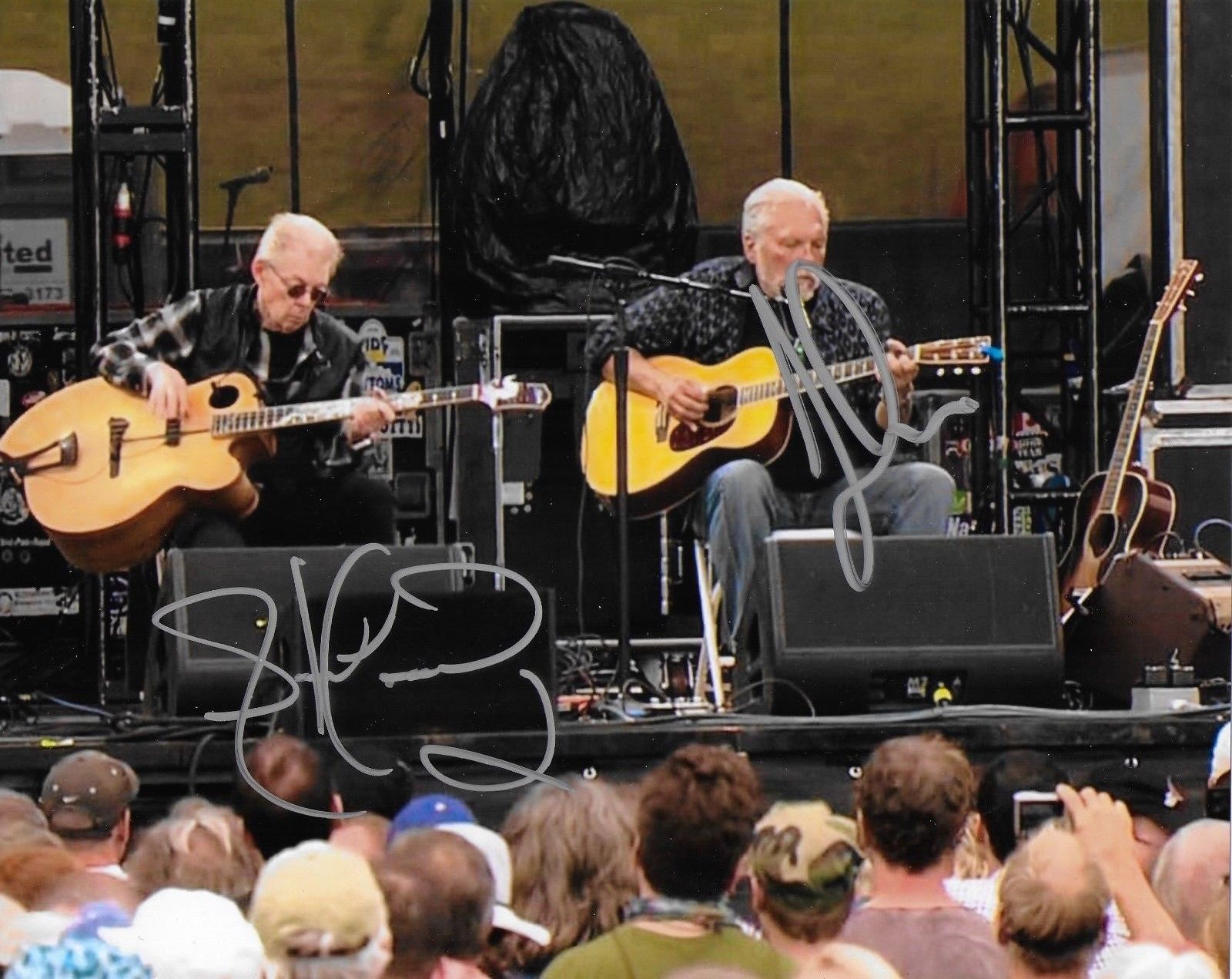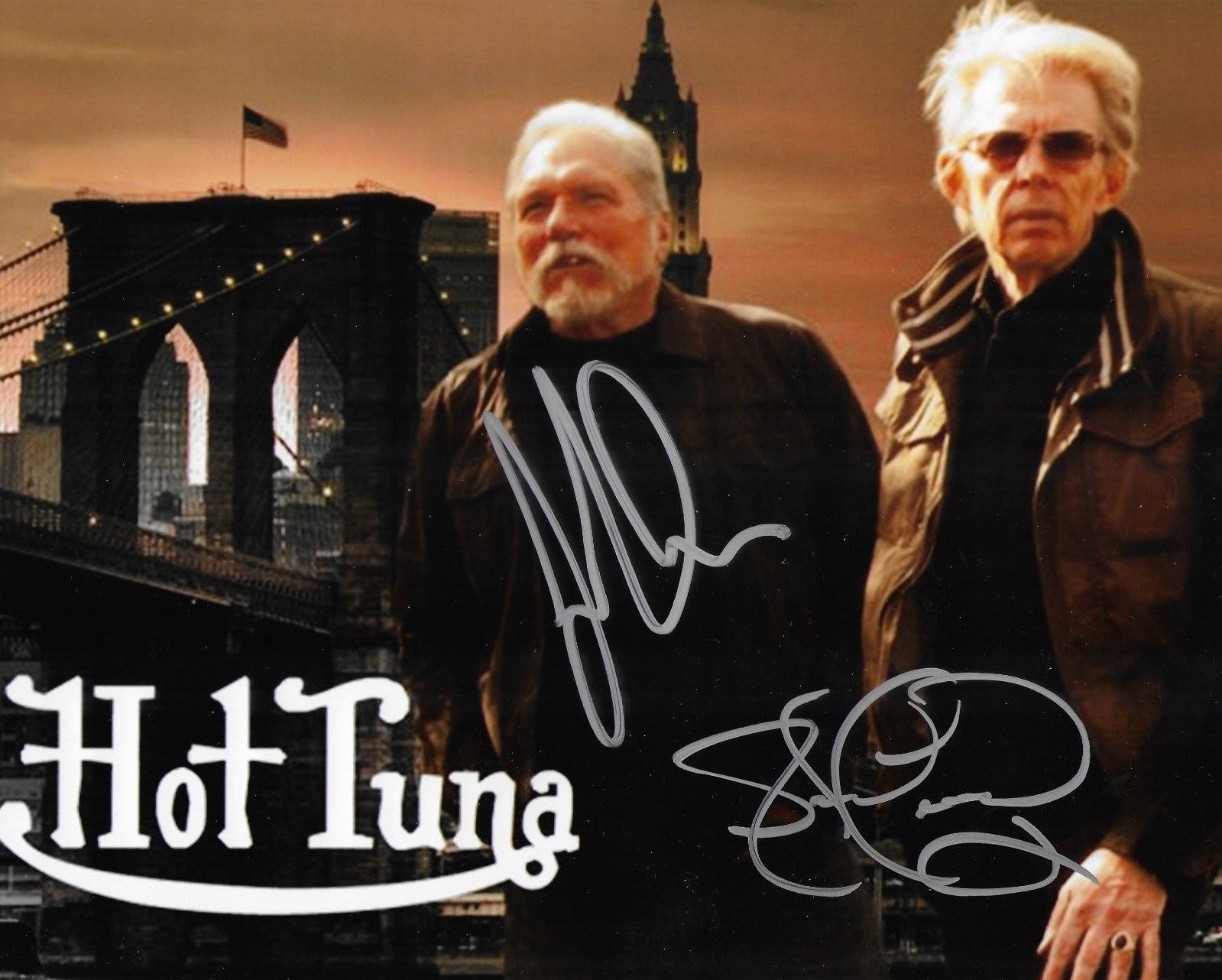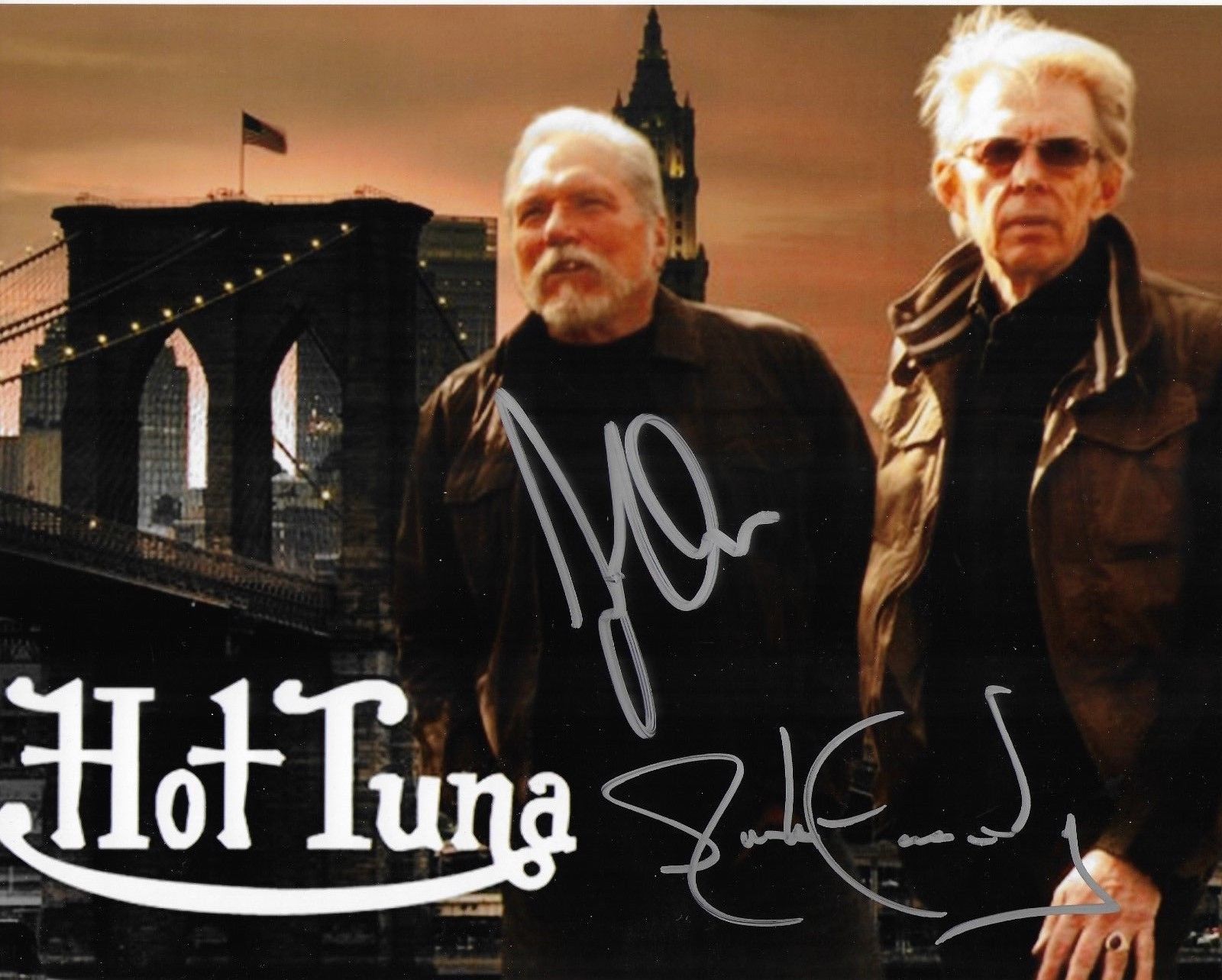 ______________________________________________________________________________________
The following photographs were autographed by
JORMA KAUKONEN as described below:

after correspondence and email via the US Mail:
 From: Jorma Kaukonen <XXXXXXXXXXXX@XXXXXX.net>
 Subject: Thanks for the thanks
 To: umpire13@sbcglobal.net
 Date: Thursday, April 25, 2019, 1:14 PM
 Dear Stephen
 Thanks for the lovely note… mutely appreciated.
The pictures are winging their way back to you as I write. As for Jack… don't get him started. 🙂
 My best to you and yours! Jorma and the gang