The following images on this page are rare autographed Rock and Roll posters.
Posters are probably the hardest items to get signed.  They easily tear and get bent, are bulky and are a pain to have to carry around and secure.  Though they may look really nice once completed, and framed, most often they are simply not at all worth the effort.
Some of the posters on this page are found in other parts of this website, and others are found only on this page. Because I do not have very many signed posters, I wanted to showcase the few that I have in duel locations. Heaven knows the trouble and work that went into obtaining these.
PLEASE ENJOY the quality these posters are signed as. Please know that for the few that you see here, several others never made it to my collection as they got torn, tweaked, had pen punctures or just got beat to death in trying to get the artists signatures. 

Those posters found a home unfortunately in the rubbish can.

 
 
Autographed movie poster from Pink Floyd's film, "THE WALL"
personally signed by Nick Mason at The Grammy Museum on September 22, 2011.
 
 

Personally signed by Peter Criss, on May 9, 2015 

at MAD MONSTER PARTY, in Phoenix, AZ.

Signed poster by Dale Bozzio at The Hollywood Show

in Los Angeles on October 18, 2014.

Signed by Peter Frampton at

The Guitar Center in Hollywood on May 26, 2010.

This poster was not signed in person in front of me, however…….

at The Greek Theatre in Los Angeles on September 12, 2012 I saw a fan who was also in line with me at the pre concert "Meet and Greet", with this unsigned poster. He was about 15 people behind me, out of about 35 or so people there for the "M&G". Everyone was allowed to get about 2 or 3 items signed.

After the person I was with and I received our signed items (which were actually my items), I waited for this other fan with the now-signed poster to exit the signing room, and I traded him two of my signed items for this one poster that he had just received signed.

It took several years, with travel to multiple states, attending quite a few
conventions and "Meet and Greet's", but perseverance does pay off.

Fully signed inner poster sleeve from the 1997 KISS Tour Book.

This giant Pink Floyd THE WALL poster was personally signed by

Nick Mason at The Grammy Museum on September 22, 2011.

 
 

---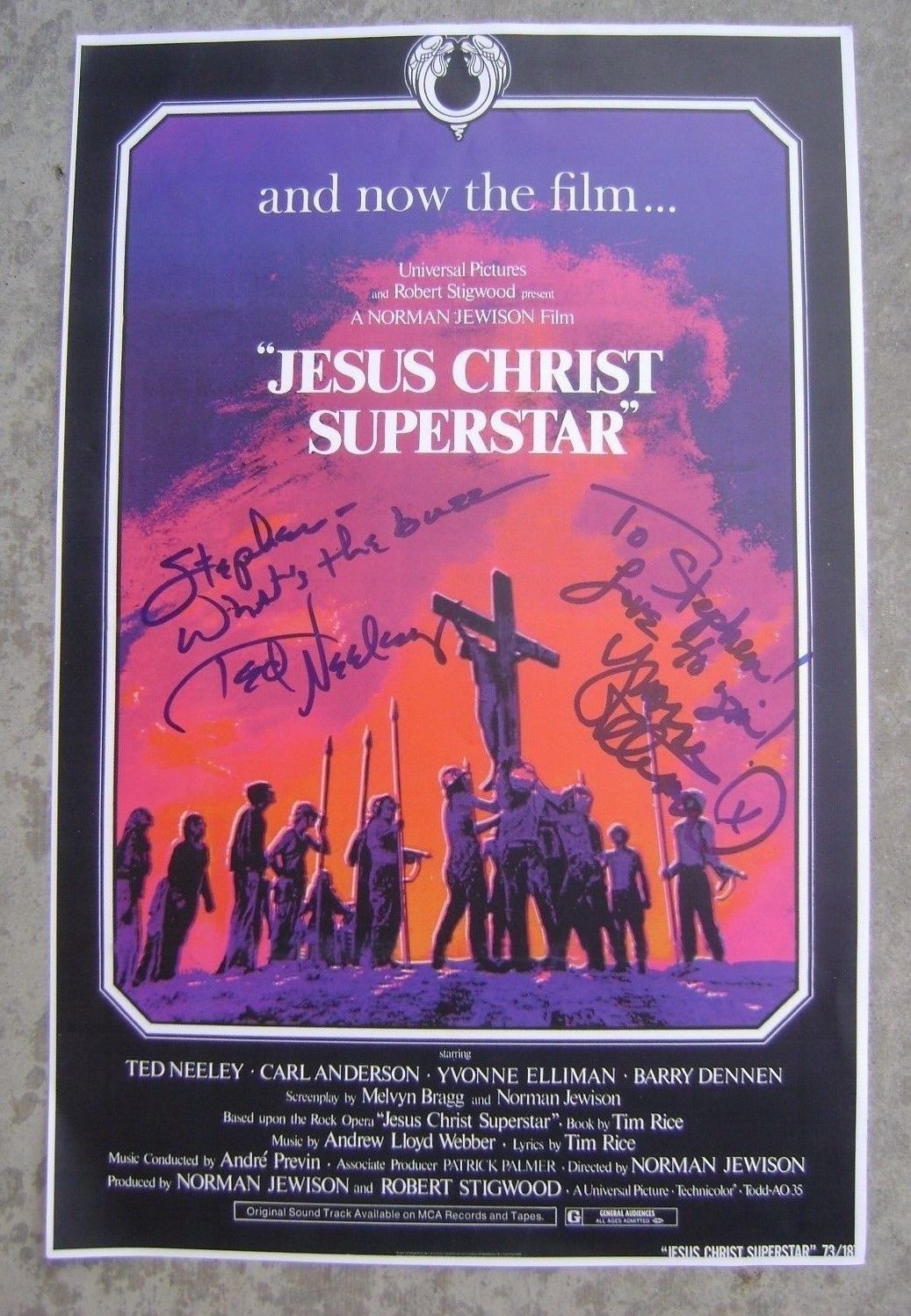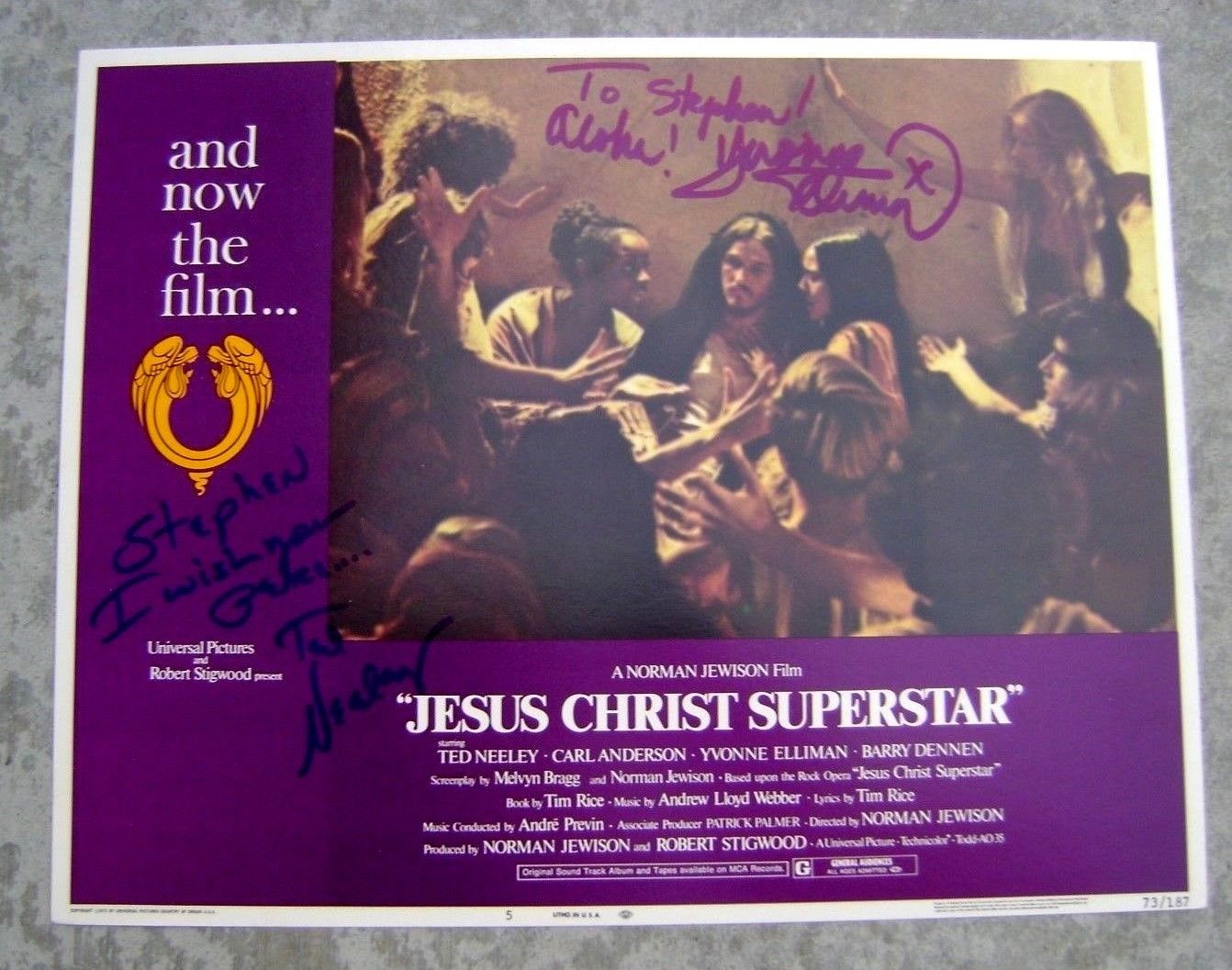 The above lobby poster and card was autographed by
TED NEELEY and YVONNE ELLIMAN on July 28, 2018
at The Hollywood Show at The Westin LAX in Los Angeles.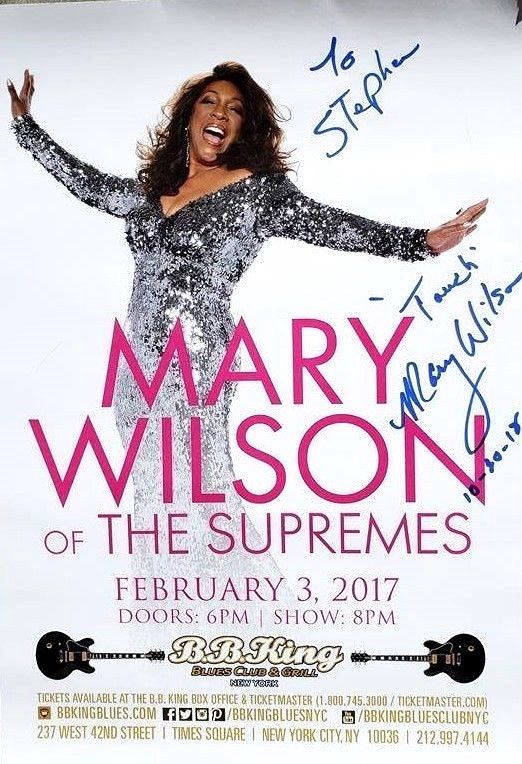 Signed by Soul Diva and the very beautiful Mary Wilson at 
The Hollywood Show on Saturday October 20, 2018.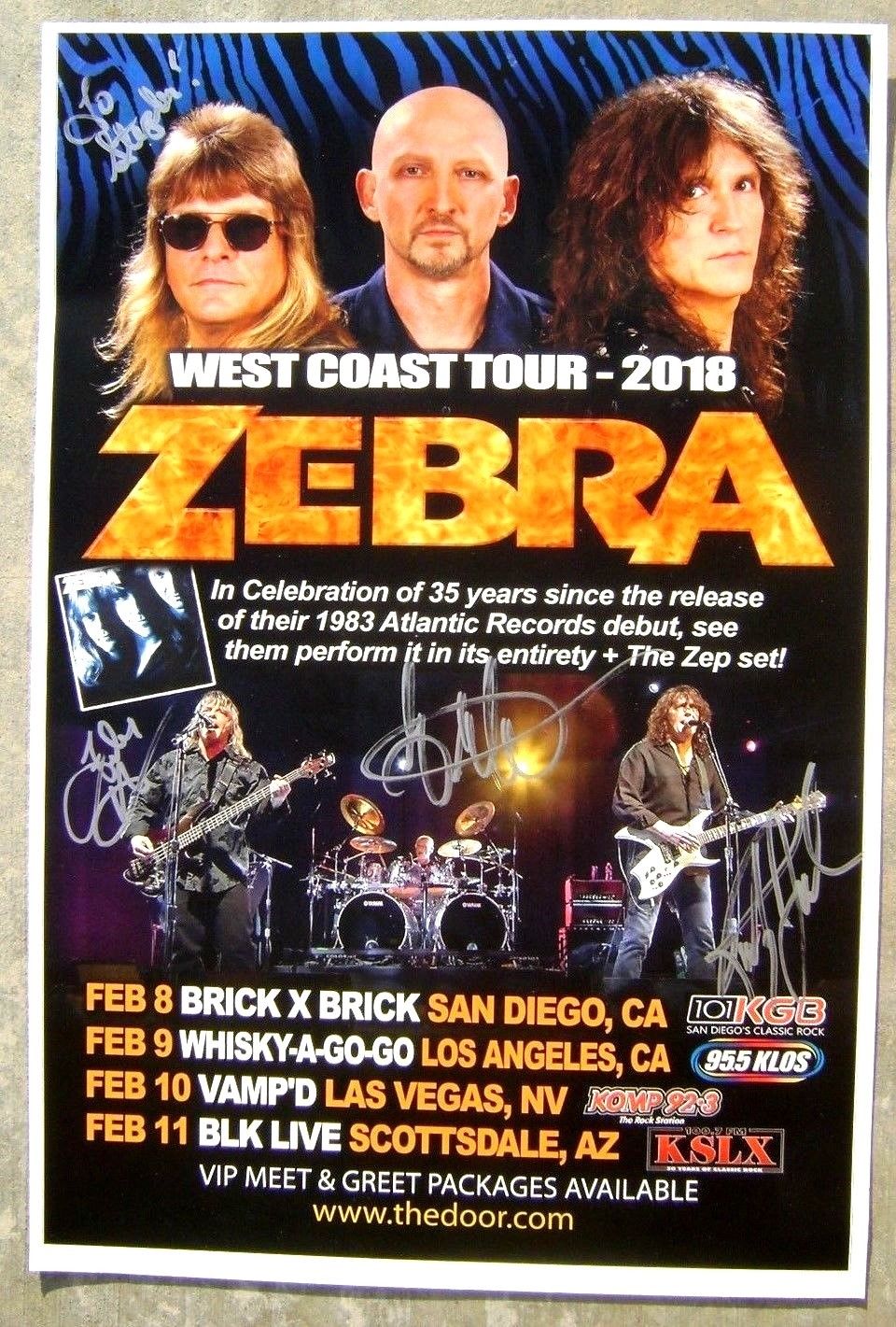 Signed by the guys from the band Zebra
(Randy Jackson, Felix Hanemann and Guy Gelso) 
at The Whiskey in West Hollywood for the Meet and Greet, February 9, 2019.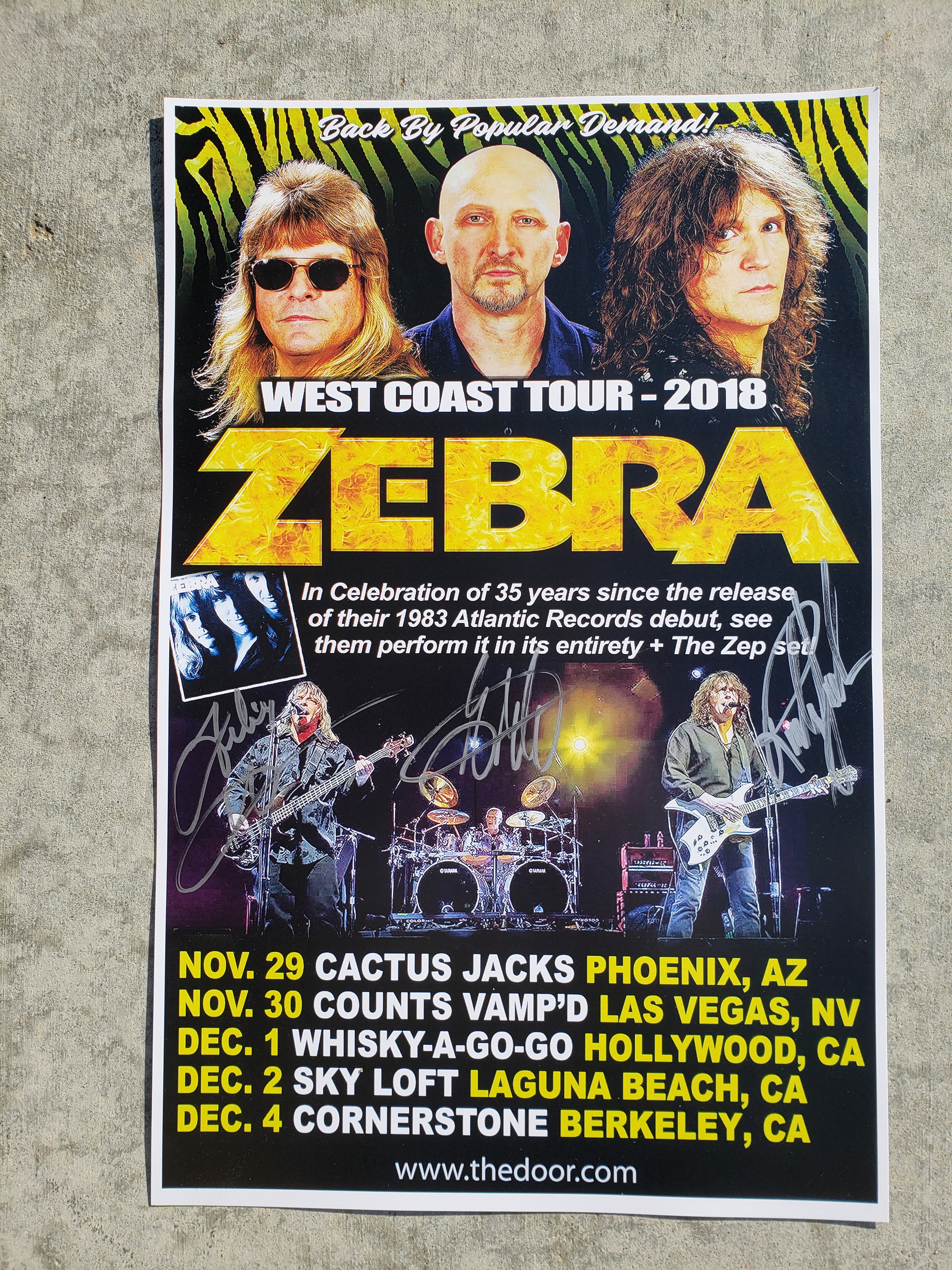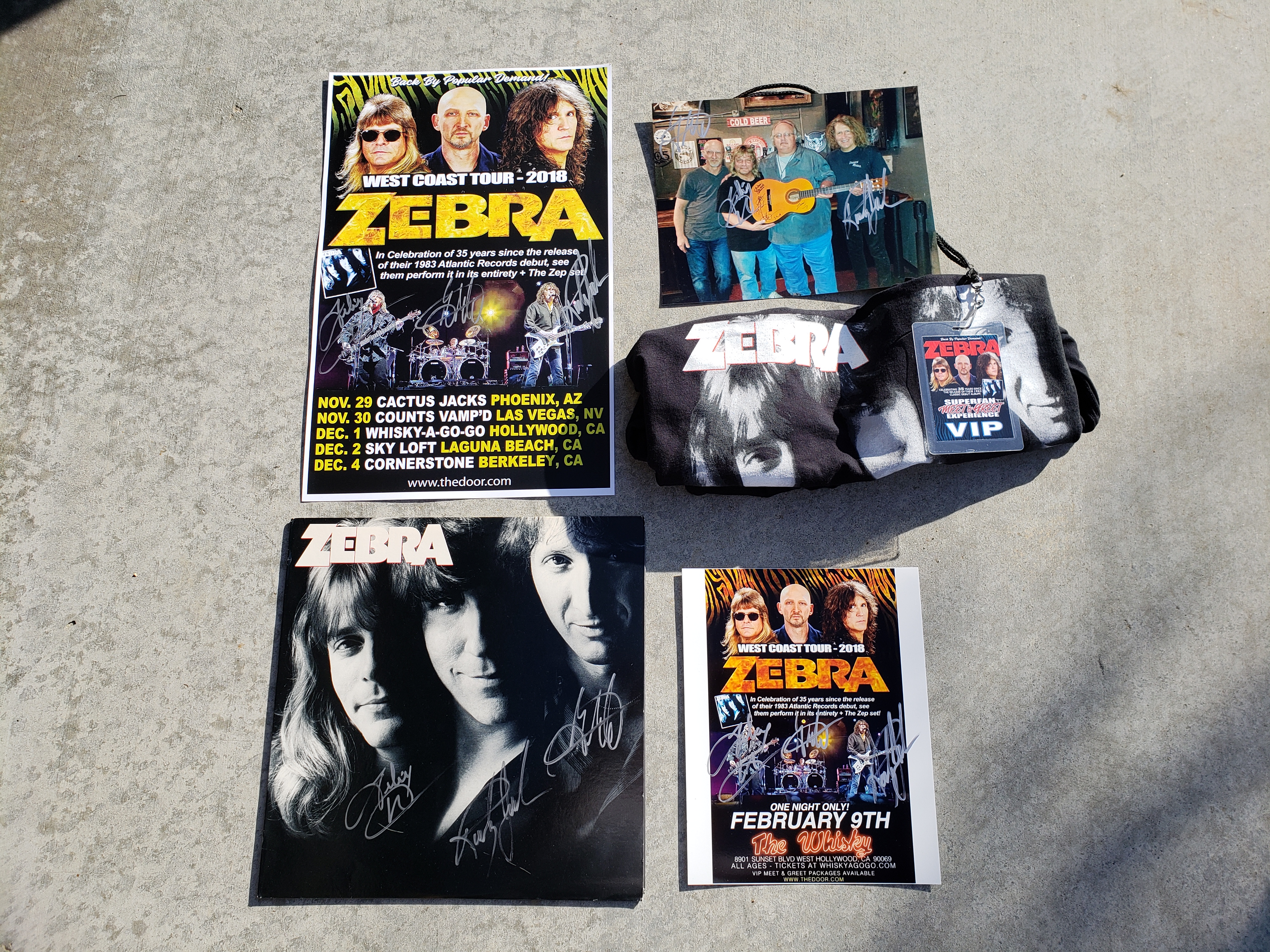 Signed items of memorabilia from the band ZEBRA during the  MEET & GREET 

at The Whisky in West Hollywood on November 17, 2018.
______________________________________________________________________________________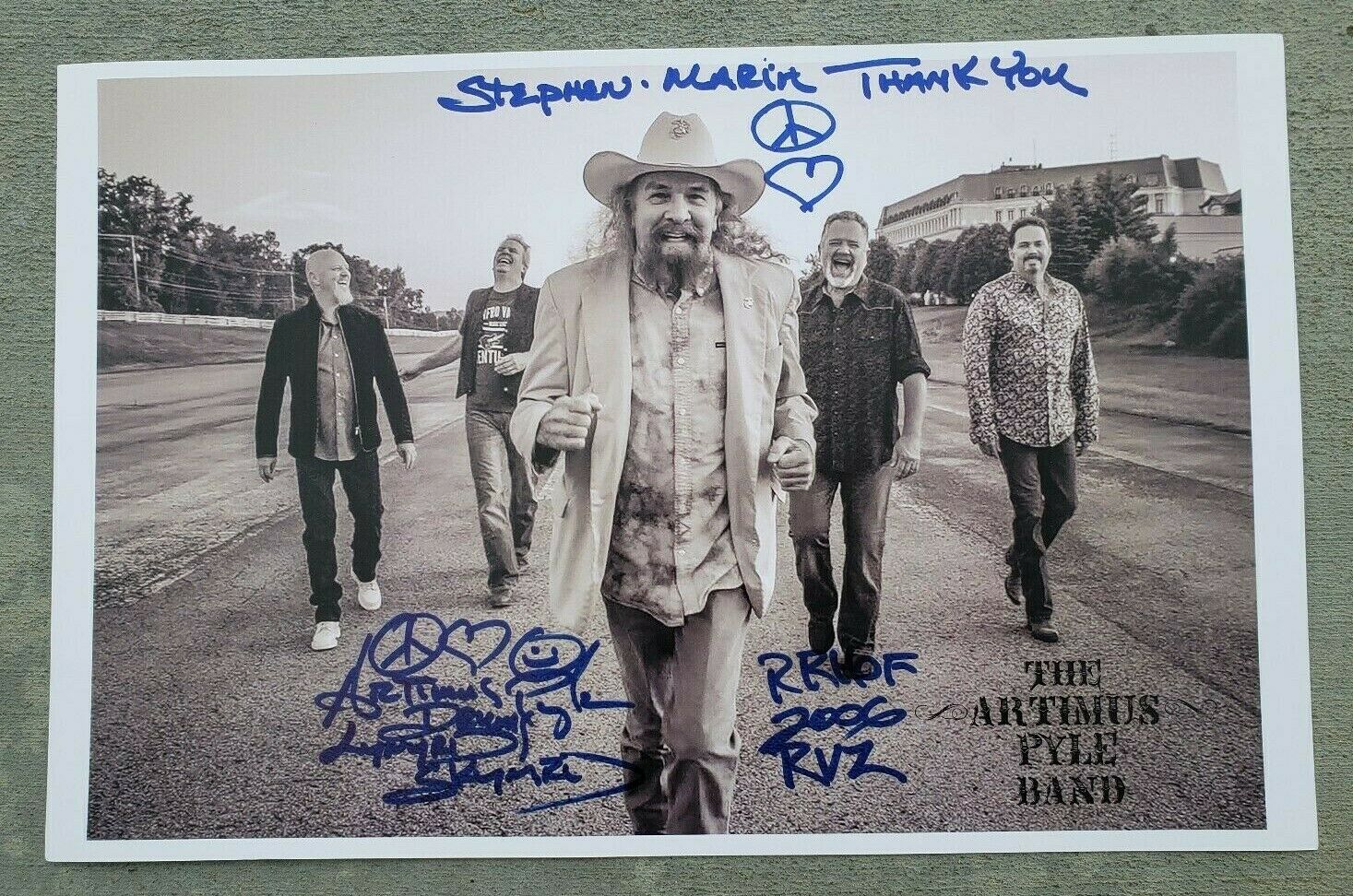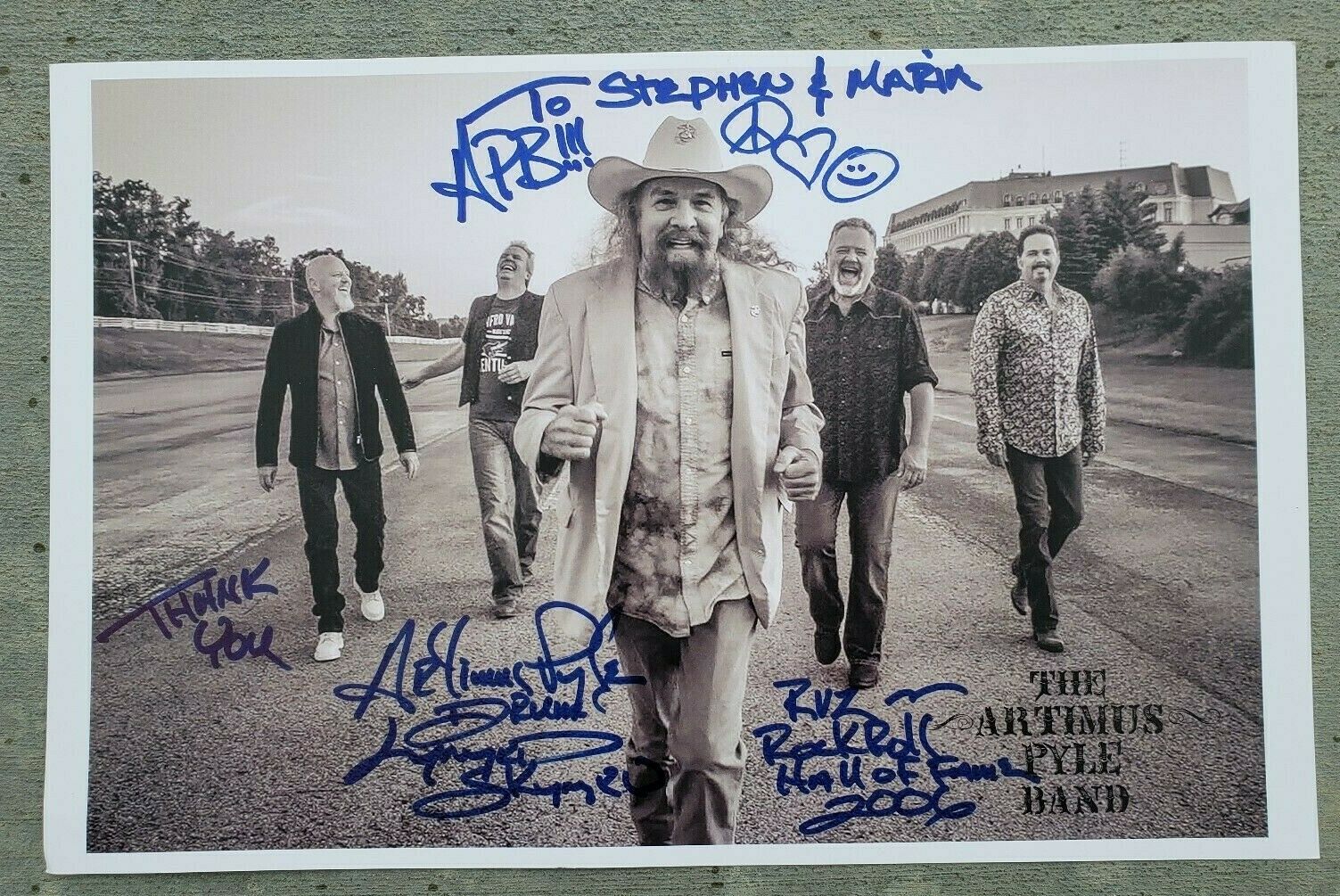 Signed posters of Artimus Pyle during the MEET & GREET 

at The Cave in Big Bear City on January 20, 2019.