This page within my website, I am very proud of.
Not only are these personally taken photos with myself and the celebrity,
They have also been autographed from the celebrity at a later date. Thus,
it took two encounters with the same celebrity to have signed what you see below.
You may find these images also on the individual artists and band pages as well.
However, the below autographed photos are a full page collection from those
celebrities who signed for me a photo taken at an earlier date with them.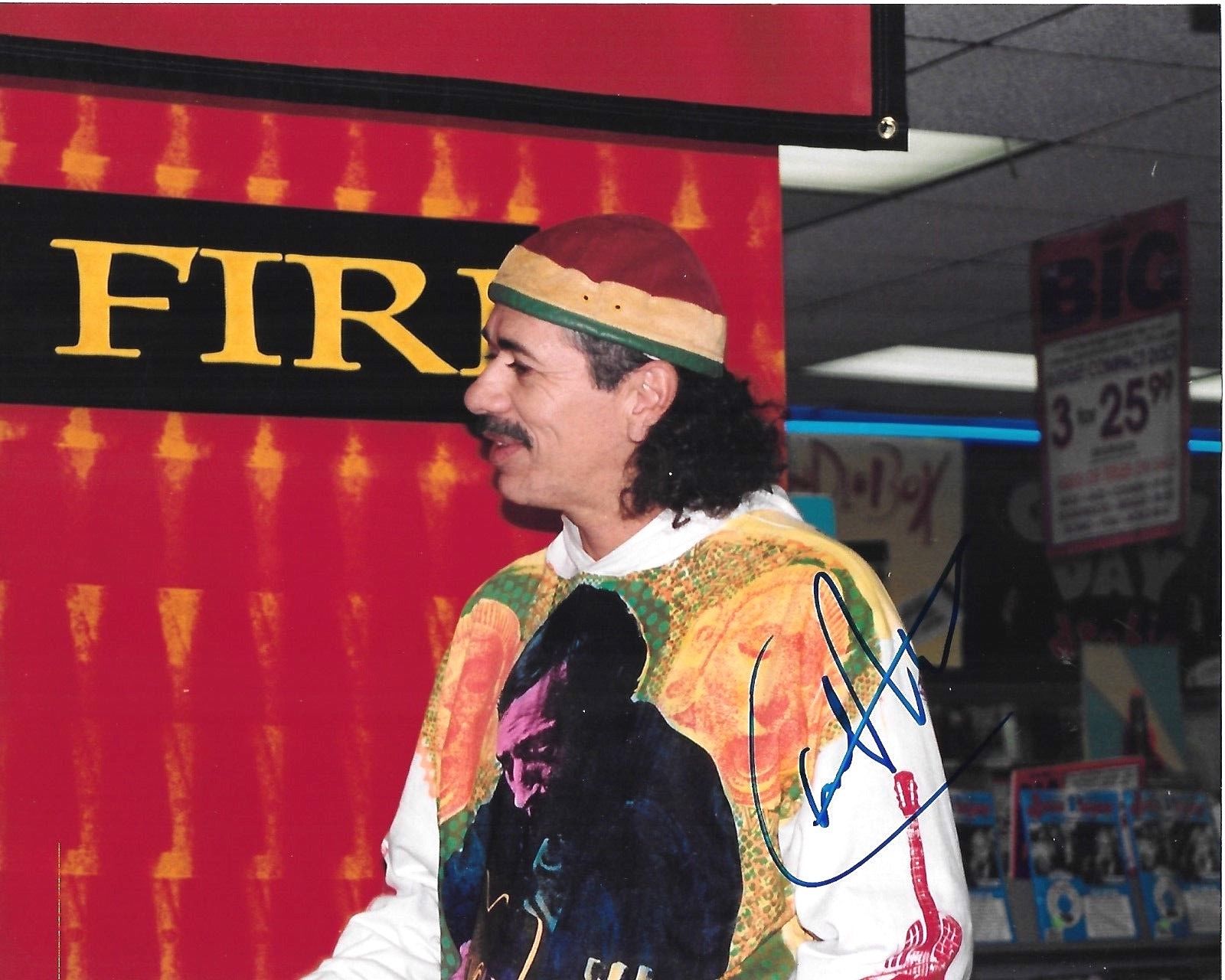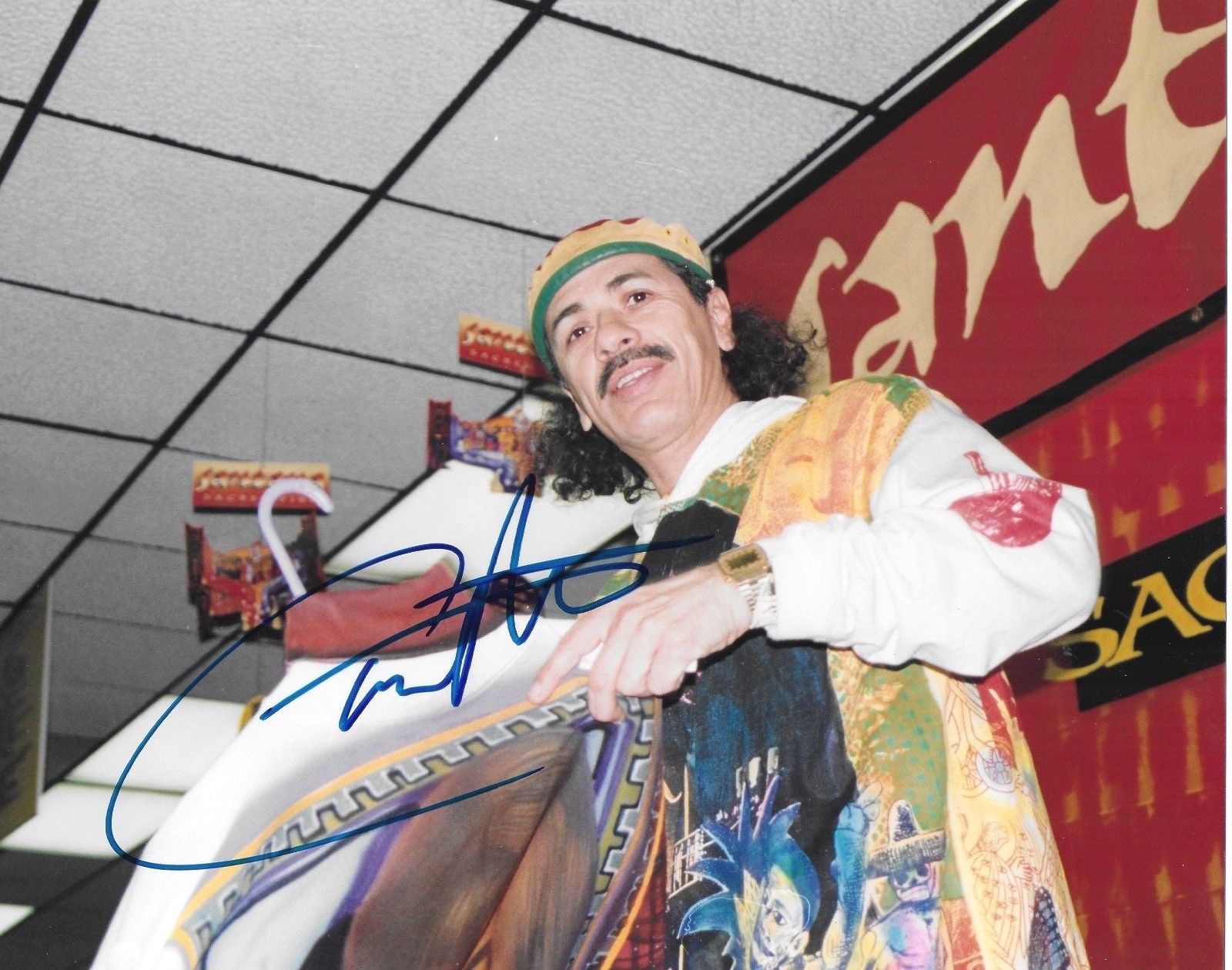 Both of the above photographs were taken at Tower Records on The Sunset Strip.
.
I took both of these photos as I was near the front of the line getting my albums signed,
left the store and drove down to a Fox Photo (remember those??), developed the photos to an 8X10,
drove back to the store and got back in line, then got them both signed.
Those were the days back when I had the time and energy to pull off stunts such as this.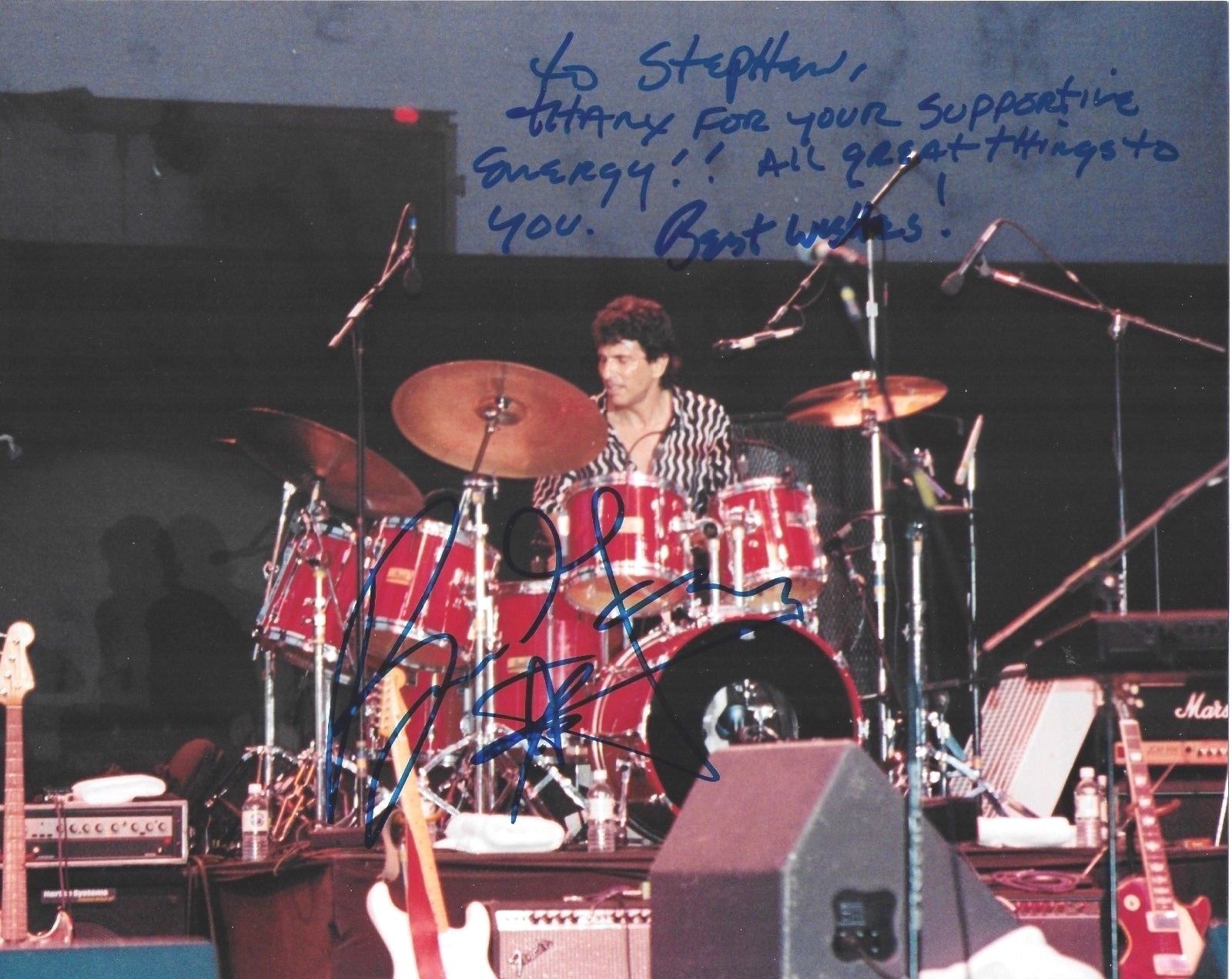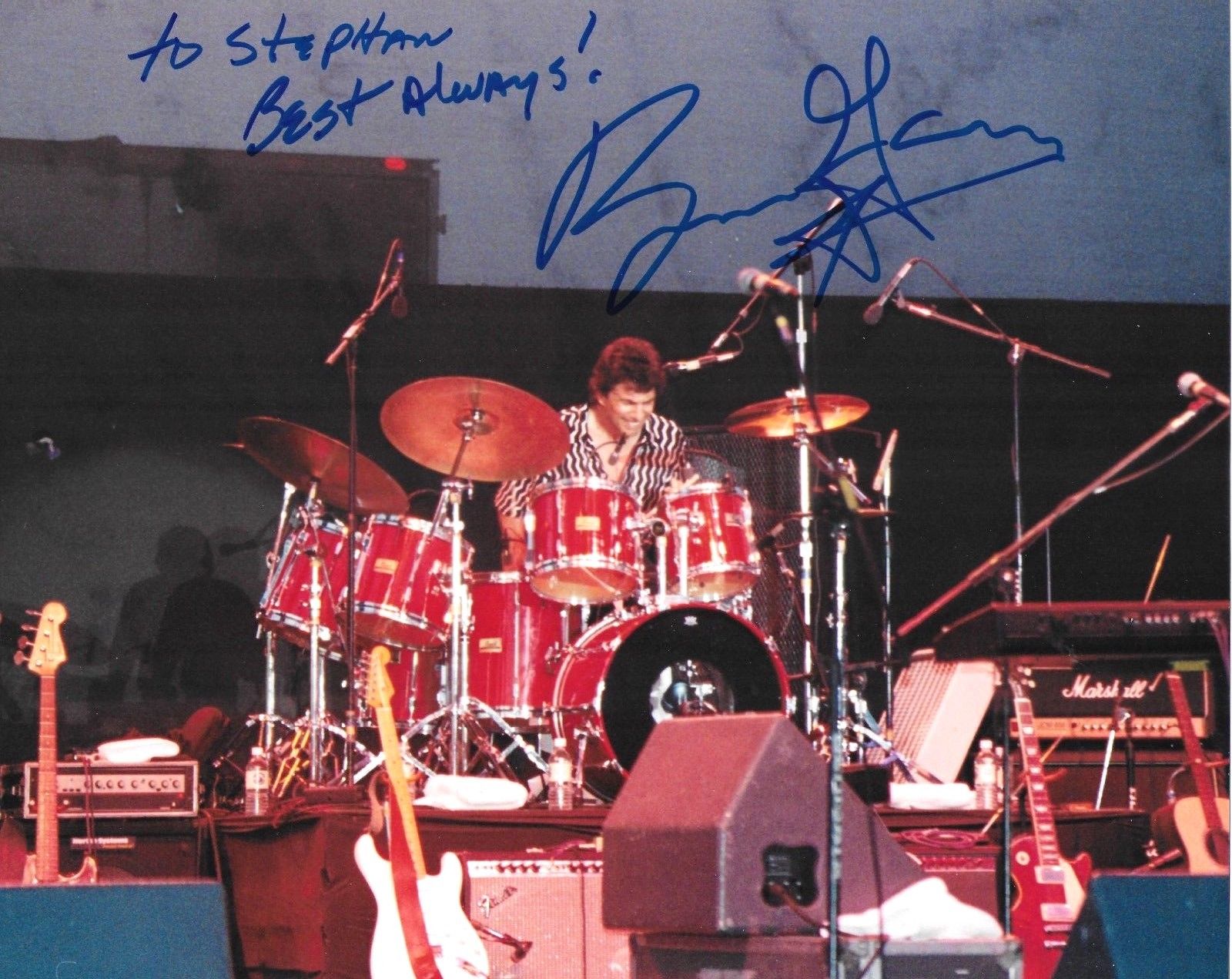 The above photos are of Bruce Gary, drummer of The Knack.
The photos were taken at The Orange County Fair on July 16, 2000
and subsequently signed as he was part of the band,
The World Classic Rockers, at a performance in Laughlin, Nevada on August 28, 2002.
Very sadly Bruce Gary passed away on August 22, 2006.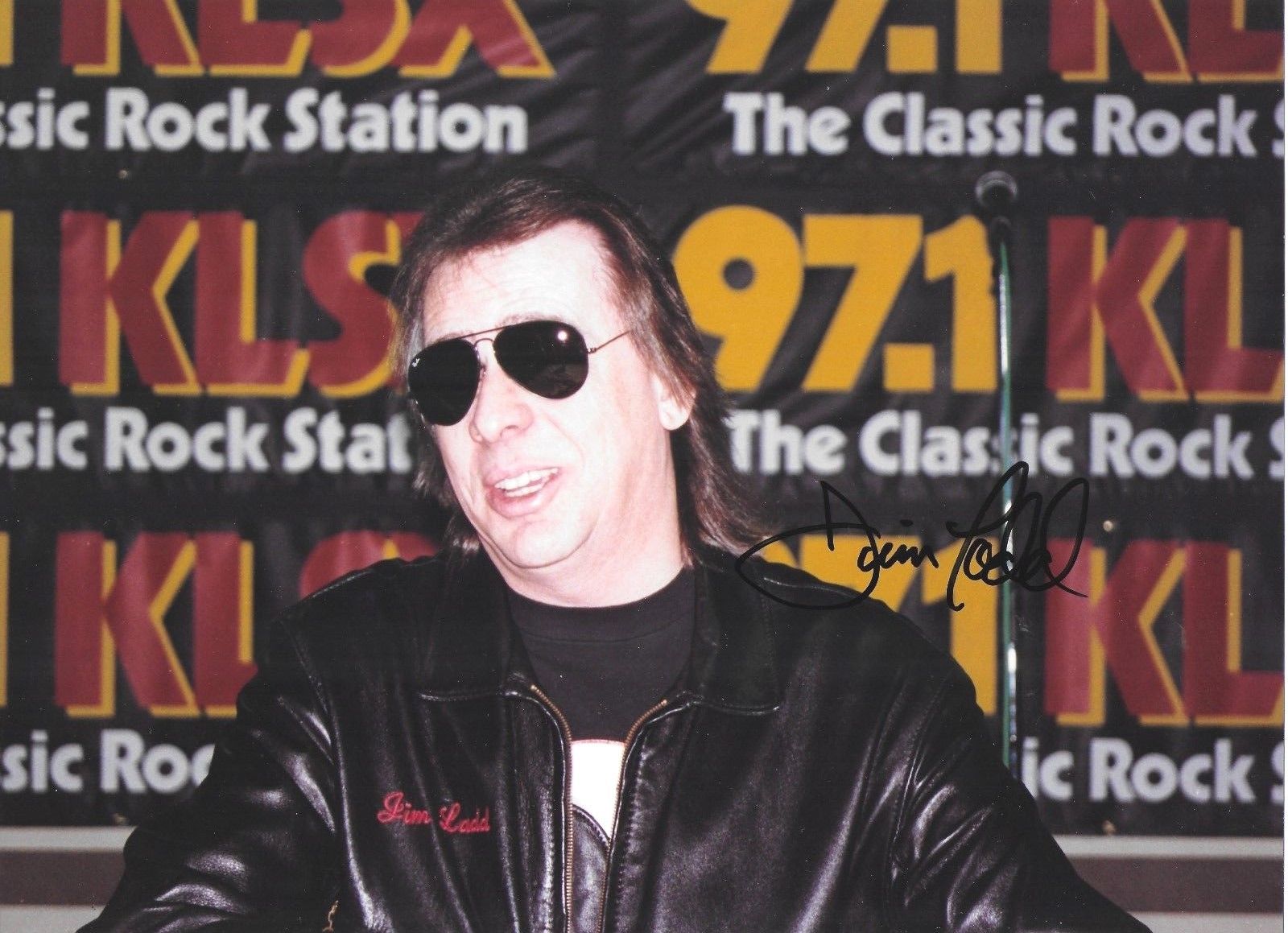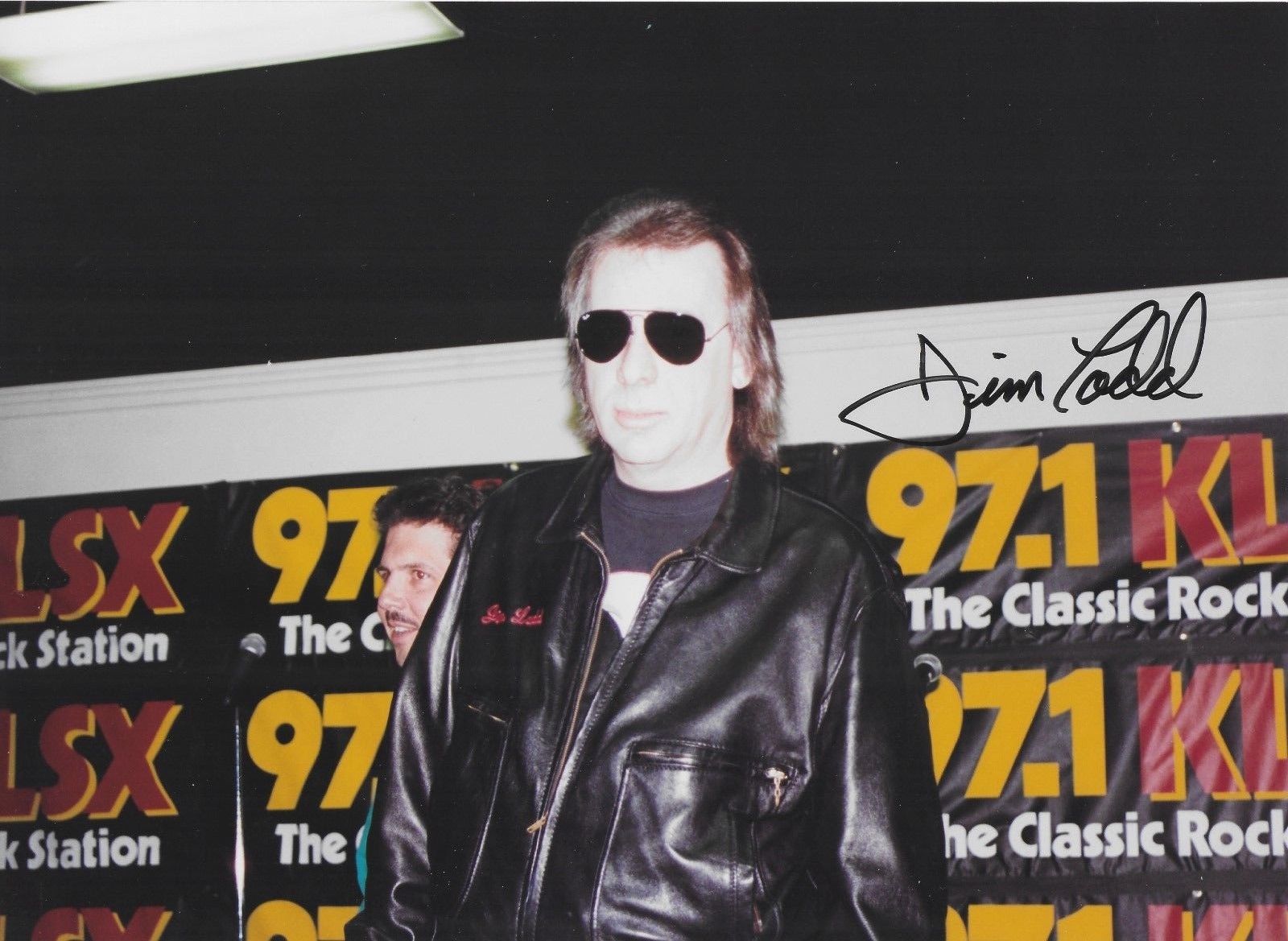 Photographs and autographs from legendary DJ Jim Ladd.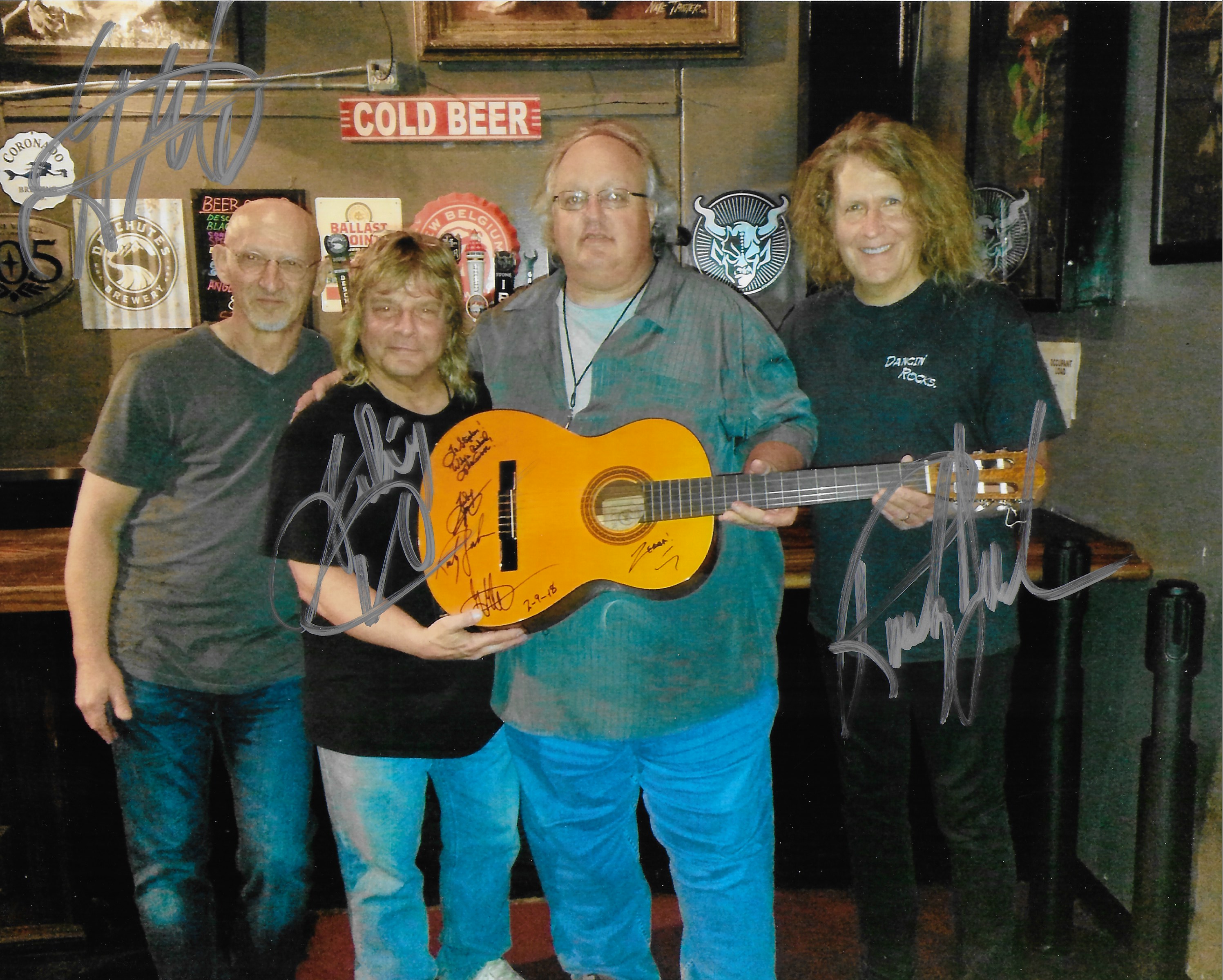 The band Zebra and I at The Whiskey on December 1, 2018.