It is important to note that each of these guitars were either store bought prior to getting autographed, OR, purchased directly off an artists website OR paid for and obtained directly from the artists at a "meet and greet".  None are stage used.

Many consider a signed guitar the "Holy Grail" of a celebrity autograph.

I always considered guitars a pain to carry and getting in the way of other items so much easier to get signed. Further, holding on to a guitar stands me out in any crowd. Though celebrities quickly judge that the guitar "must be" a resale item and will often (especially now) not sign a guitar or guitar parts, I really for the most part no longer deal with or collect signed guitars.

Its just not worth the aggravation.

(unless paid through a concert Meet & Greet or similar)

---

A very rare and almost impossible to obtain these days.
Signed guitar by the legendary Eric Clapton.Eric autographed this for me on October 17, 1989 at the Madison Art Gallery on Robertson in Los Angeles (during the Ron Wood art exhibit).
 
Signed guitar by Joey Molland of Badfinger, at Beatlefest at the LAX Airport Marriott Hotel
October 11, 2014. Joey personally added, "Day After Day" and was such a pleasure to
meet and talk with. What a simply gifted and very amazing man.
 
 

Personally signed by Robin Zander at the Wiens Winery on Friday September 12, 2014, in Temecula, Ca., during a solo concert of "The Robin Zander Band".

Robin, though a bit reluctant at first thinking that this guitar would end up on Ebay, did agree to autograph it after some convincing (and begging) and seeing my wife's honest face and pretty smile. Robin Zander continues to show why he is one of R&R's most generous and friendly autograph signers.

 
 
 
 
 
 
 
 
 
 
 
 
 
 
 

Signed by Brian May of Queen at the Queen Mary in Long Beach on February 2, 1991.

 
 

Personally signed by Keith Richards of The Rolling Stones, on October 17, 1989, as he exited Musso and Frank's in Hollywood during the November 1989 Steel Wheels tour.

 
 
Personally signed by Ron Wood of The Rolling Stones, at The Four Seasons Hotel
during the Steel Wheels Tour in October of 1989 in Los Angeles.
 
 
"Practice Makes Perfect" as signed by Mick Taylor of The Rolling Stones
on December 7, 1991 in Los Angeles at the KLSX record Swap.
Fully signed by the entire band of  Aerosmith, at the Rockline Studios
in Sherman Oaks on September 1, 1993.
 
 
 
 
 
 
 
 
Personally signed by Bernie Leadon of The Eagles at club Genghis
in Los Angeles on September 30, 2003.
 
 

Signed by Joe Walsh of The Eagles at the Rockline Studios on June 30, 1991.

 
 
Personally signed by Don Henley of The Eagles on Mulholland Drive
in the Hollywood Hills on September 26, 1989.A signed guitar by Don Henley is indeed a very rare piece of memorabilia to obtain.
 
 
 

OBTAINING A SIGNED GUITAR was never an easy autographed item to obtain.

Due to the size and weight of the item, even back during the 1980's and 1990's when many celebrities were willing to sign them, it always was a burden to get signed.

Now however, it is almost impossible to receive a signature on a guitar. Most celebrities and their staff feel it is an automatic resale item on Ebay OR the celebrity sells guitars themselves, official and first hand reproductions/signature guitars, through their website.

Official signed and signature guitars sold through an artists websites are indeed a very nice piece of memorabilia to own, but can be extremely pricey. Thus, the reason most will no longer sign guitars for requesting fans.

 
 

Guitar signed by Eddie Van Halen at The Guitar Center in Hollywood, on December 7, 1993.

 
 

Signed by Michael Anthony of Van Halen.

 
 

"Possibly" personally signed guitar by Jimmy Page of Led Zeppelin.

The BACKSTORY as to how this signature was "obtained", is on the Led Zeppelin page.

 
 

"Possibly" personally signed by Jimmy Page of Led Zeppelin.

The BACKSTORY as to how this signature was "obtained", is on the Led Zeppelin page.

 
 

Signed by the late John Entwistle of "The Who"

at the Tropicana Strip Club in Hollywood.

 
 

Personally signed by Greg Lake of Emerson, Lake and Palmer,on December 3, 1994.

 
 

Official Eagles signed guitar, signed by The Long Road Out Of Eden lineup:
of Timothy B. Schmit, Don Henley, Glenn Frey and Joe Walsh.

This guitar is one of two versions sold directly from the bands website in 2009.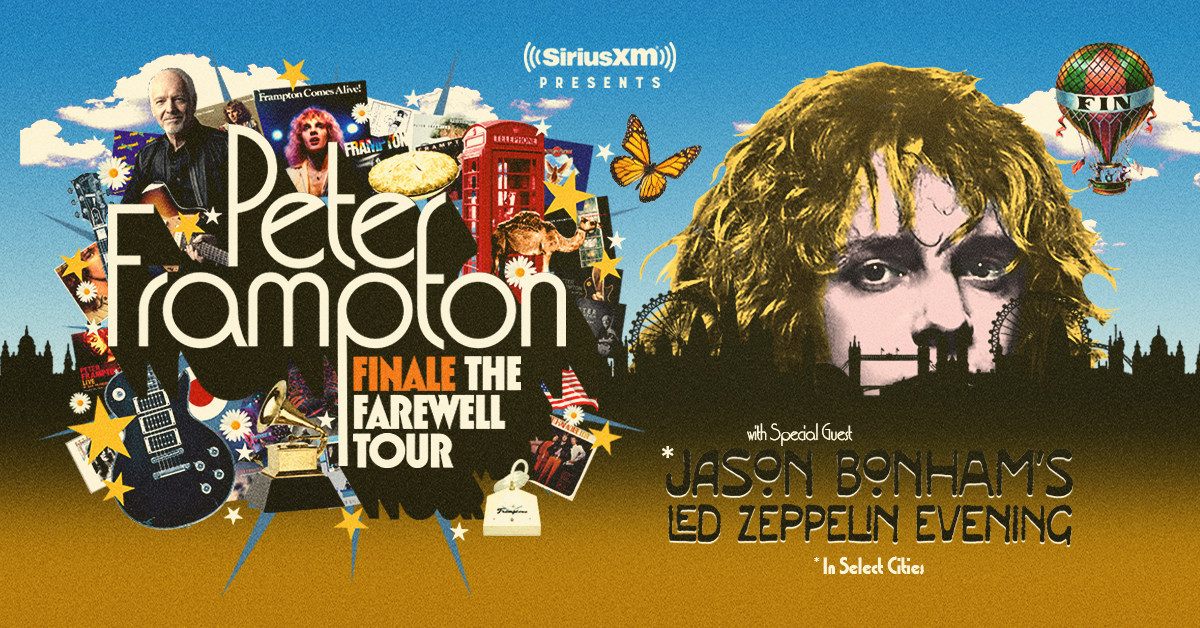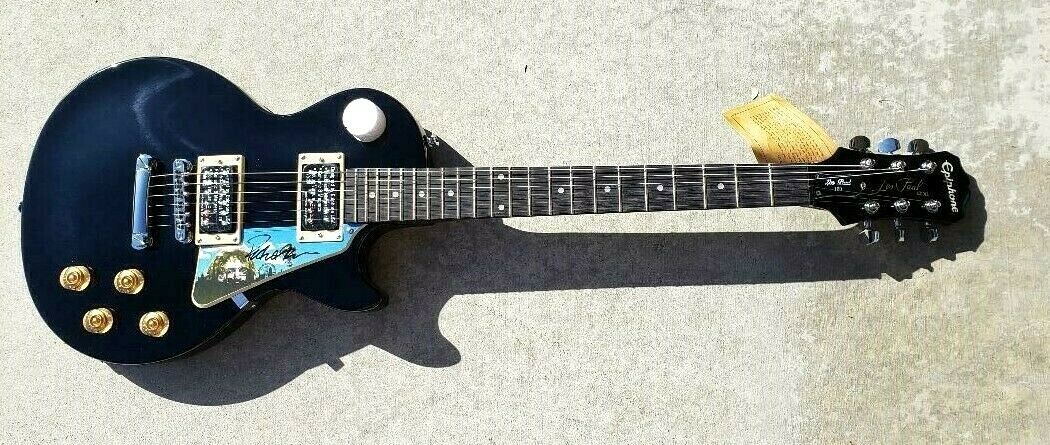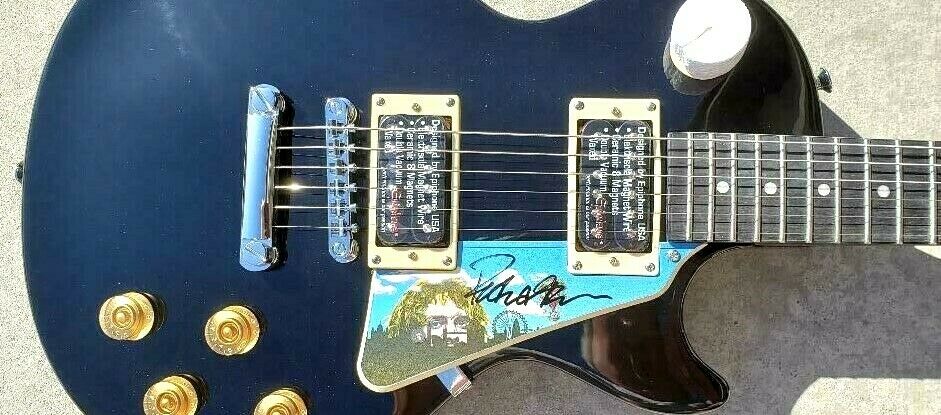 As part of the Peter Frampton Meet & Greet at
The Fabulous Forum on October 5, 2019.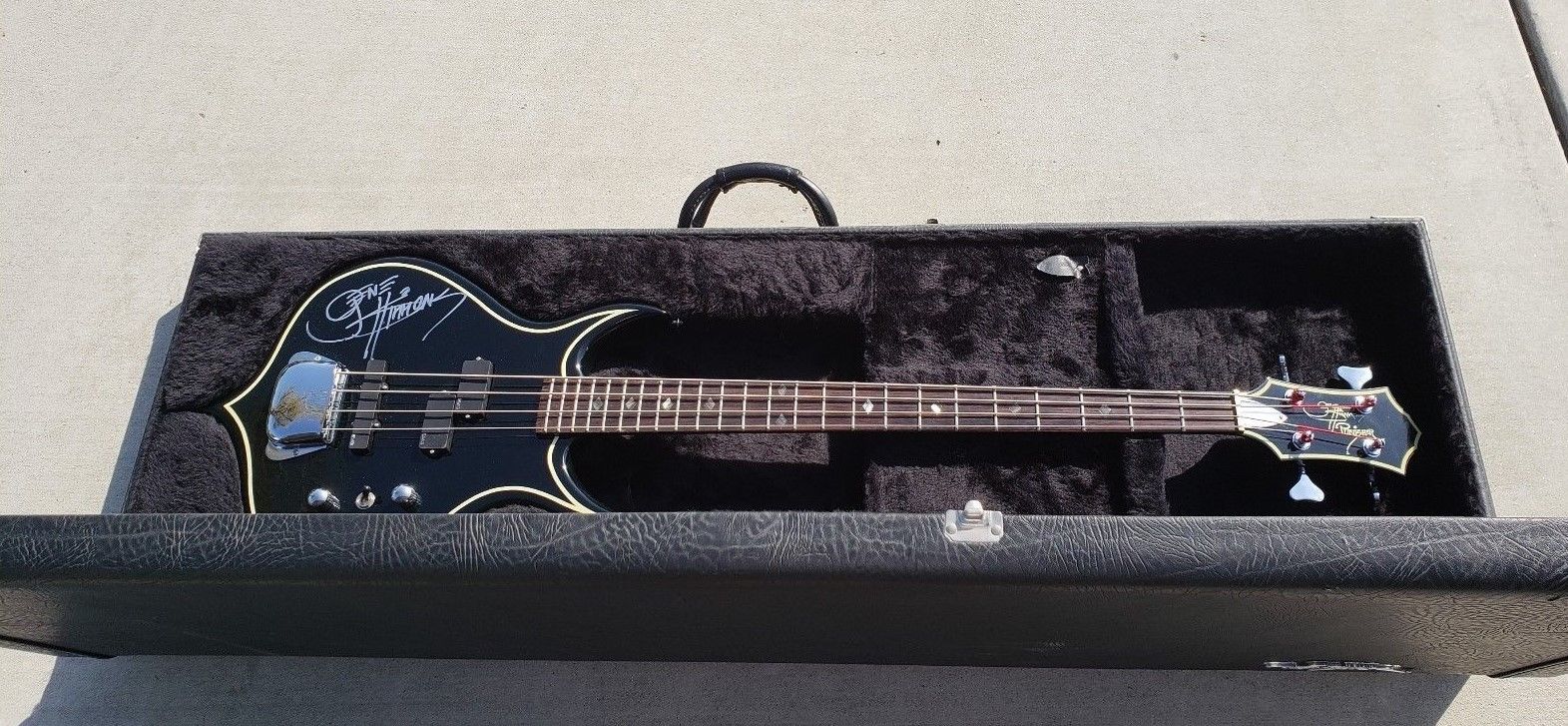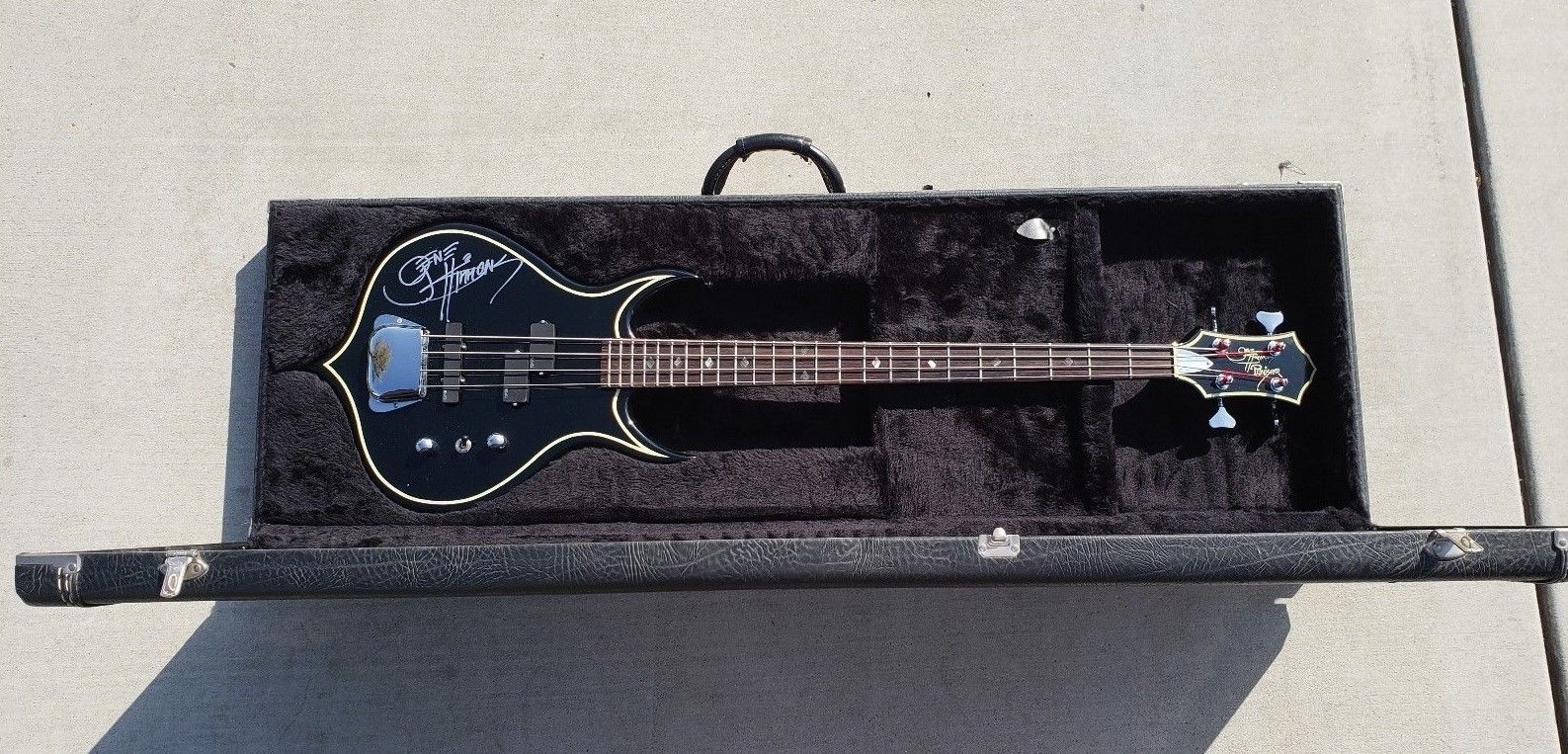 Sold directly at the Gene Simmons Meet & Greet at
TOWER RECORDS on the SUNSET STRIP
at the price of $1500.00,
is the custom PUNISHER, signed bass guitar on November 20, 2001.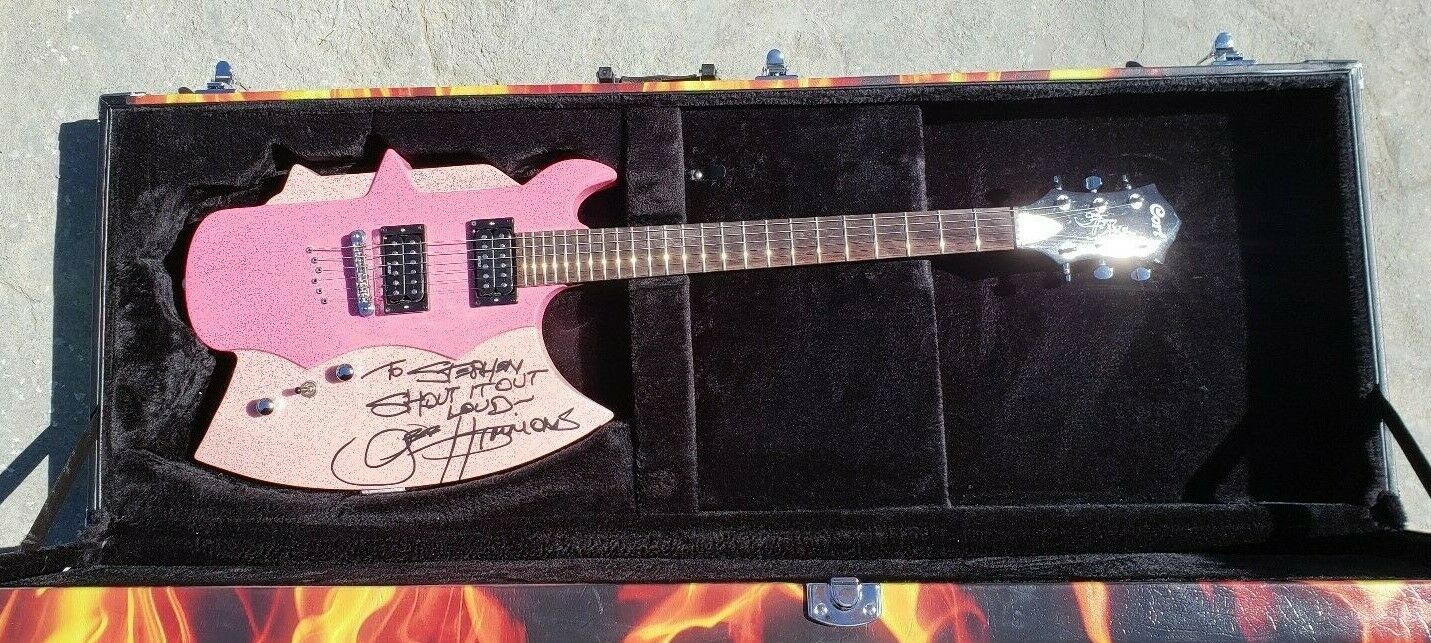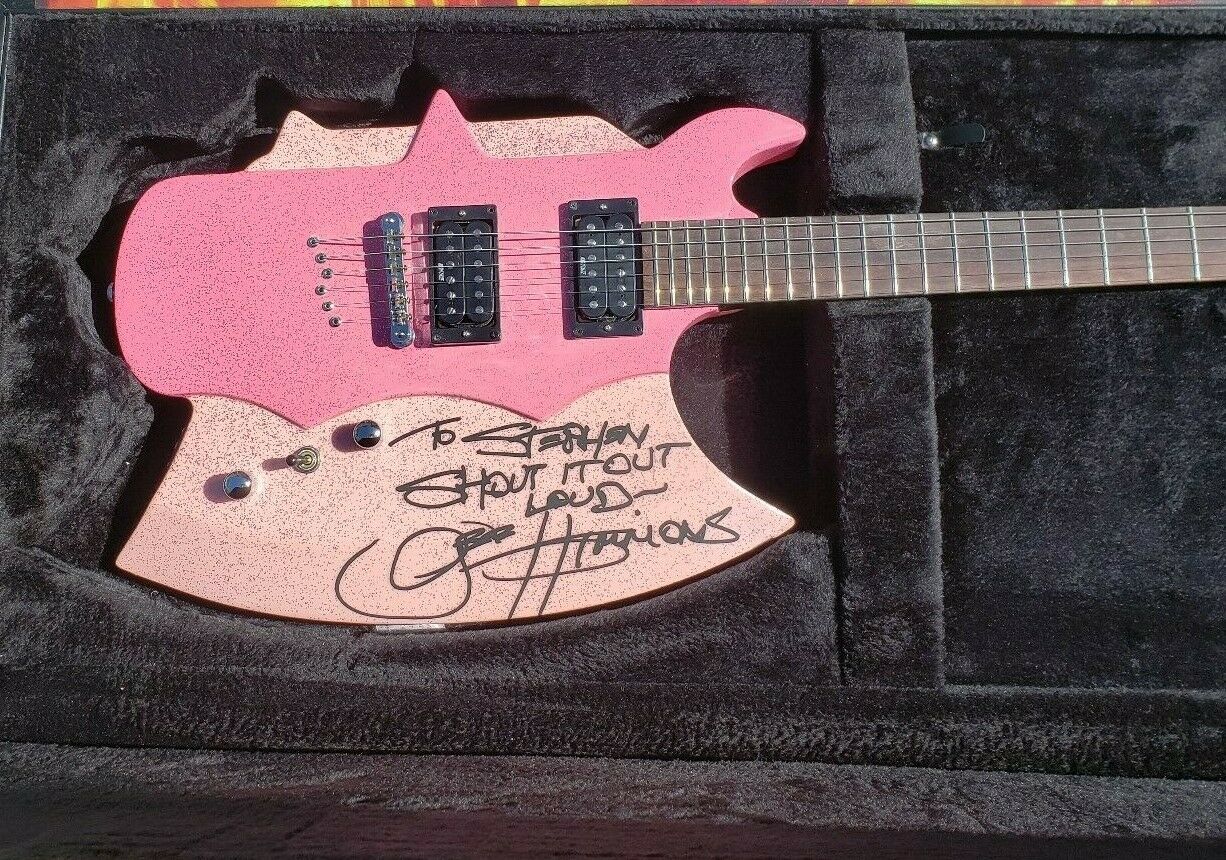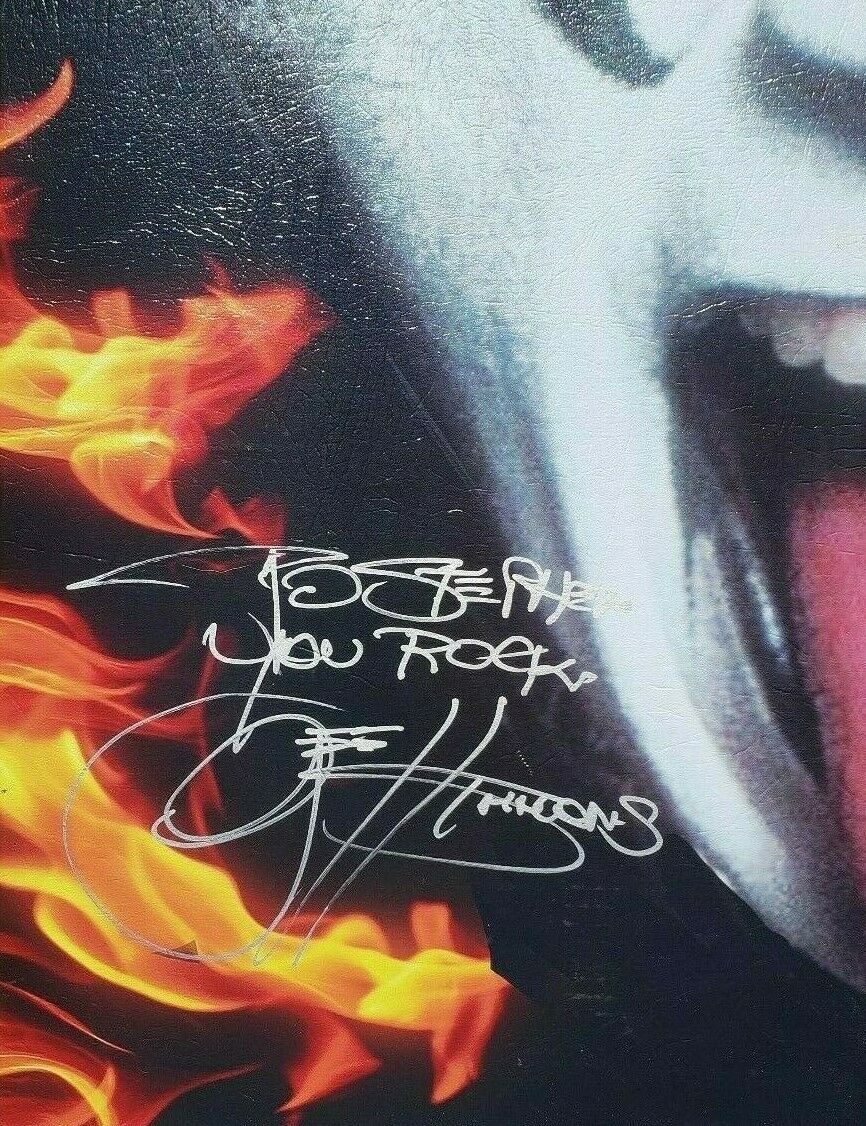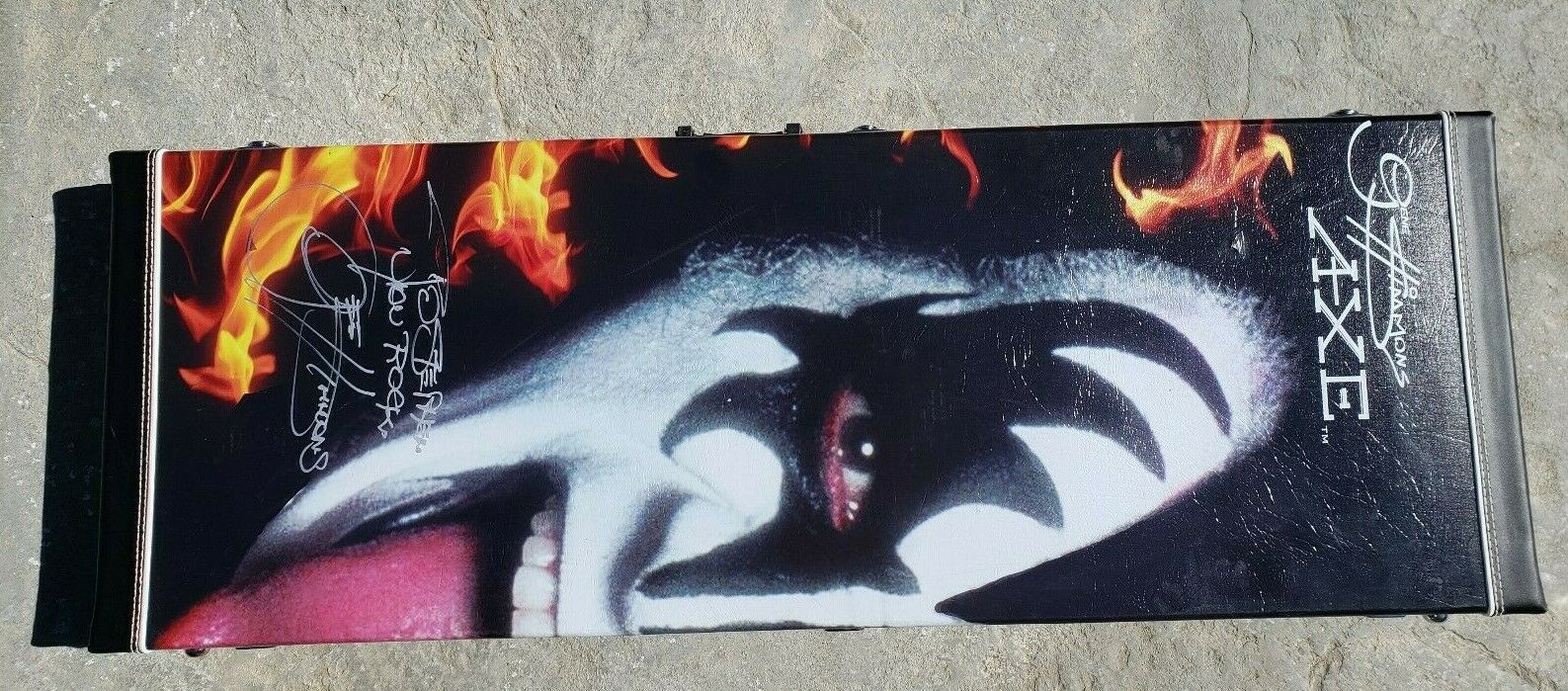 The above images of the GENE SIMMONS
6-String PINK AXE BASS guitar were taken
and signed backstage after the February 16, 2019
performance at the Los Angeles Forum.
______________________________________________________________________________________